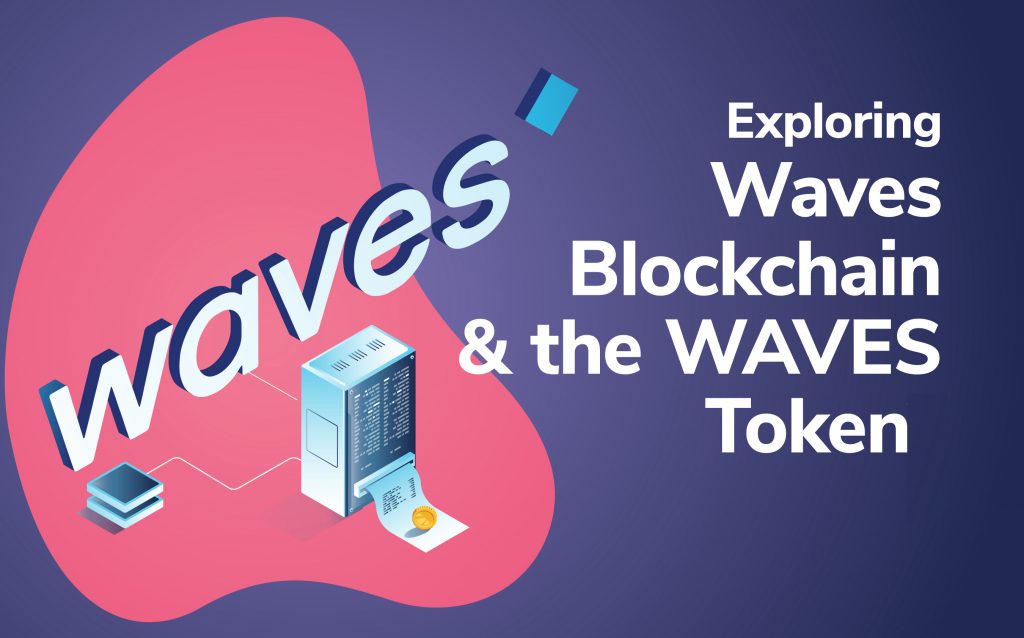 The Waves protocol powers a vast and versatile Waves crypto ecosystem facilitating a breadth of services offering a gateway to Web3 development. The Waves platform offers several decentralized finance (DeFi) products enabling the adoption of blockchain from individual developers to full-scale enterprise-level services. Also, the Waves blockchain offers application development with its own native programming language Ride, in addition to the novel Leased Proof-of-Stake consensus algorithm. Also, the Waves technology features Gravity, an "interchain DeFi" solution offering oracle services. Secured by the native WAVES token, the Waves blockchain operates its own decentralized exchange (DEX), Waves Exchange. Holders of the WAVES token receive governing rights over the Waves DEX, in addition to certain parameters of the Waves blockchain. Moreover, Waves Exchange powers and maintains the Neutrino protocol, tokenizing real-world off-chain assets, onto the Waves blockchain. 
In this article, we are going to dive deep into the Waves crypto ecosystem. We'll be looking at the Waves blockchain, plus the native decentralized exchange (DEX), Waves Exchange. Also, we'll look at the underlying Waves technology powering the Waves protocol. Further, we will explore the role and tokenomics of the WAVES token, alongside compatible WAVES token wallets. Moreover, we'll look at the Gravity oracle service and Neutrino protocol powered by the Waves DEX.
To fully grasp the value propositions of the Waves blockchain and Waves technology, it is ideal to understand the fundamentals of blockchain. Ivan on Tech Academy offers a range of educational blockchain courses, not just for developers! Start with our Blockchain & Bitcoin 101 course to discover how this cutting-edge technology operates. Also, our Ethereum 101 course is a great next step to understand the origin of smart contracts and decentralized finance (DeFi). Even if you have no technical experience, we offer easy-to-follow expert-led video-guided tutorials. Join Ivan on Tech Academy today!
What is Waves?
Waves is a blockchain protocol offering an all-encompassing gateway for innovative Web3 technologies. With a variety of products and services available, Waves includes its own programming language, oracle service, and enterprise product. Moreover, Waves blockchain hosts its own native crypto exchange, offering a variety of staking options. The Waves protocol offers a developer-friendly infrastructure with a range of innovative tools for experiential ground. Designed for everyday use, the Waves protocol powers Neutrino protocol, a multi-asset crypto-collateralized toolkit offering DeFi on-demand services. The Waves blockchain, technology, and Waves Exchange are secured by the WAVES token. Furthermore, Waves makes use of a novel Leased Proof-of-Stake (LPoS) consensus algorithm.
WAVES Token
The WAVES token is the native currency asset that powers the Waves crypto ecosystem. WAVES tokens are used as rewards for block generators through transaction fees and block rewards. Rewarding the network incentivizes honesty, participation, and growth. The more WAVES token a block generator holds, the higher the chance of appending the next block to the Waves blockchain.
In April 2016, 100 million WAVES tokens were issued through an initial coin offering (ICO) raising approximately $22 million. This is the full maximum supply. Later in Q3 2016, Waves blockchain launched for the public. However, as the WAVES token was launched alongside the inception of the Waves blockchain, there is no issue transaction nor ID for the token. "The REST API uses null for WAVES. The number of decimal places (decimals) for WAVES is 8. The atomic unit called WAVELET is 1/100,000,000 WAVES".
The number of block rewards received over time changes frequently since the implementation of feature #14 "Block Reward and Community Driven Monetary Policy" in October 2019. The block reward feature operates as follows:
Approximately every 70 days, or 100,000 blocks mined, voting opens up for generating nodes to choose to adjust the block reward. The voting period is open for approximately 7 days or 10,000 blocks. The block reward for generators can either increase, decrease, or remain the same amount of block rewards for the following 100,000 blocks before the voting opens again.
Waves Wallets
Available on both decentralized exchanges (DEXs) and centralized exchanges (CEXs), the WAVES token can be stored both in custodial exchange wallets, online or offline hard wallets. The Waves site confirms the WAVES token is compatible with Trust Wallet, Guarda, Ledger, and Crypto.com wallets.
Waves Technology
There are several areas and services behind Waves technology that, combined, make for a truly competitive and powerful Web3 infrastructure encouraging complete decentralization and interoperability within the wider blockchain industry. Wave has developed its own programming language, Ride, to reduce any probability of mistakes leading to serious errors. Furthermore, Ride alongside other Waves technology functionalities make it seamless for developers to interoperate with other blockchain-based applications using the Integrated Development Environment (IDE).
Ride
Waves has created its own purposely designed programming language for smart contract development, Ride. However, Ride is a non-Turing complete language. Bitcoin, the first-ever blockchain to be created, was built using the Script programming language, also non-Turing complete. In turn, the lack of complexity with the language and inefficiency supporting smart contract design led to the design and development of Ethereum. Ethereum uses Solidity, a Turing-complete language that facilitates the creation and deployment of smart contracts.
Waves technology has produced a novel non-Turing complete development language that supports smart contract creation. Ride was specifically designed for applying scripts to accounts and assets on the Waves blockchain. Further, Ride ensures the applications built within the Waves crypto ecosystem are predictable and secure.
LPoS
The consensus algorithm used by Waves blockchain and thus Waves technology is known as Leased Proof-of-Stake (LPoS). LPoS is a novel consensus model that allows all WAVES token holders to participate in running the network. Waves technology allows token holders to choose between running a full Waves node or leasing their tokens towards full nodes to earn a percentage cut of the rewards.
Further, the Leased Proof-of-Stake (LPoS) allows nodes to utilize mining power to generate blocks from another person's wallet without the need for removing any WAVES tokens from the said wallet.
Gravity
Powered by Waves, Gravity is a decentralized, blockchain-agnostic cross-chain oracle network that works with native token economies. This means that Gravity users can access data from multiple blockchains with ease. Furthermore, Gravity does not require a designated token for users to access the oracle network.
With Gravity, developers can access existing oracles and real-world data from a variety of blockchains, or create their own oracles and data sets, without the need for a new token. This makes cross-chain data transfers simple, and frictionless. Gravity is seen as a new foundation for "interchain DeFi", allowing developers to build various decentralized finance (DeFi) products across different chains.
If you would like to learn more about how you can use oracles across different blockchains, be sure to check out our Chainlink 101 course at Ivan on Tech Academy! As the number one oracle service, we show students how to use Chainlink to build a decentralized lottery from scratch! Further, students will discover how to make API calls using Chainlink and how to manage decentralized data. This is an advanced solidity course, so for non-blockchain programmers, we would first suggest completing our Ethereum Smart Contract Programming 101 and Ethereum Smart Contract Programming 201 courses to learn about the Ethereum programming language.
For our readers with no programming experience at all, we offer our Javascript Programming for Blockchain Developers course, designed for beginners. No matter your level of technical expertise, age, creed, or location, Ivan on Tech Academy has the right course for you to get into blockchain programming. Start your life-changing career today!
Waves Exchange
Another popular element of the Waves crypto ecosystem is Waves Exchange. The decentralized exchange (DEX) is non-custodial meaning users have full control and access to their funds. Also, Waves Exchange facilitates frictionless privacy and anonymity allowing anyone to sign up instantly with no KYC requirements. Furthermore, the Waves DEX is governed by WAVES token holders. This means that any adjustments to the Waves Exchanges protocol can be proposed and voted by the Waves community.
At the time of writing, the Waves platform states Waves Exchange has over 13,000 active users with over $374 million invested through the platform. The Wave DEX features an 'Exchange News' section to advise users of any updates to the platform. This could include maintenance alerts, protocol updates, plus active participation dates for promotions held on the exchange.
At present, the Waves Exchange is running a special "Lambo Giveaway" promotion to participants on the DEX. Users simply need to become active participants in the promotional "Lambo Investments" pool, earning up to 63.7% annual percentage yield (APY) on stablecoin investments. At the end of the promotional period, the Waves DEX will randomly pick one lucky investor to win a Lamborghini Huracan!
Further, the Waves.Exchange platform is additionally responsible for the development and maintenance of Neutrino protocol.
Neutrino Protocol
Powered by Waves, Neutrino protocol is a "multi-assetization protocol" and interchain toolkit that facilitates the tokenization of real-world off-chain assets. This includes assets such as commodities and currencies. Plus, Neutrino protocol algorithmically maintains the stability of synthetic assets.
Furthermore, Neutrino protocol removes much of the friction associated with decentralized finance (DeFi). Soon, we can expect to see increased interoperability between multiple blockchains thanks to Gravity. This will enable near-instant swaps between assets regardless of their native chains.
Additionally, Neutrino protocol offers staking facilities that provide an estimated annual percentage yield (APY) between 8% and 15%, depending on market conditions. Moreover, this provides a simple way to earn a passive income with crypto.
NSBT token
The NSBT token is a utility token used across the Neutrino platform. It was designed to stabilize reserves held within the Neutrino protocol smart contract. The native NSBT token is locked in the Neutrino protocol smart contract, meaning that the protocol does not rely on centralized entities for stability. Resultantly, Neutrino protocol benefits from increased decentralization and transparency.
Waves Enterprise
As the name suggests, Waves Enterprise is an enterprise-grade blockchain platform. Waves Enterprise uses a hybrid model that combines both public and private networks to facilitate high throughput and scalability in a robust, reliable solution. Plus, Waves Enterprise helps businesses by offering consulting services and assisting in the deployment and maintenance of blockchain solutions. This is made possible thanks to a range of tools and services designed to make it easy to monitor and adjust blockchain solutions.
Also, Waves Enterprise is highly versatile, supporting any programming language. For enterprises looking to incorporate blockchain into their existing system, Waves Enterprise offers a convenient, reliable, and highly compliant service that is extremely versatile. Furthermore, Waves Enterprise provides high levels of privacy and data security, and confidentiality.
Waves Ducks
Waves Ducks is a new blockchain-based non-fungible token (NFT) digital collectible game involving players collecting and breeding digital ducks. Players have the choice of collecting, sharing, and trading their digital ducks. Further, players can breed their ducks to receive highly valuable unique items.
The in-game currency is EGG. EGGs are needed to acquire genesis ducks, a novel digital non-fungible token (NFT) image that can be bred or collected. Then, there are second-generation ducks known as "bred ducks", which are introduced into circulation through "breeding two non-sterile ducks". Also, "jackpot ducks" are extremely rare limited edition digital ducks seen as the most valuable duck NFT.
Moreover, the Waves Ducks platform offers players the opportunity to farm EGGs to passively increase their amount. Farming EGGs is available to all ducks on the platform, from genesis ducks to new-generation ducks. Players will first need to acquire a "perch" from the "My Farm" section at a set rate of 1 EGG. Then, ducks can be placed on the perch of a matching color to start farming EGGs. The higher the rarity of the duck, the more EGGs will be farmed.
Exploring Waves Blockchain & WAVES Token Summary
The Waves crypto ecosystem provides a diverse and comprehensive suite of blockchain and DeFi solutions that are geared towards mass adoption. This includes services from a decentralized exchange (DEX), Waves.Exchange, with complete anonymity and user-control, to the Waves Enterprise platform offering complete flexibility and enterprise-grade security using a highly adaptable public and private hybrid blockchain.
The various facets of the Waves platform combine to make a compelling developer platform and Web3 gateway. With a diverse range of products and a focus on interoperability, the Waves blockchain and WAVES token could be set to compete with some of the largest smart contract-enabled blockchains.
Blockchain is a cutting-edge technology that can be implemented across a vast array of industries. As one of the most in-demand skills globally, blockchain knowledge can be applied to fashion, music, art, or sports. Also, blockchain can be implemented into the energy, insurance, and healthcare industries too. See our Blockchain Business Masterclass to learn how to integrate blockchain into current IT infrastructures. Or to see how real-world uses of global corporations benefiting from the Baseline Protocol, see our Blockchain For Enterprise course! No matter your experience, Ivan on Tech Academy can help you go full-time crypto. Start today with a 14-day money-back guarantee!
Also, don't forget to follow us on Twitter @Academy_IOT! We'd love to hear your thoughts about the Waves crypto ecosystem and WAVES token!