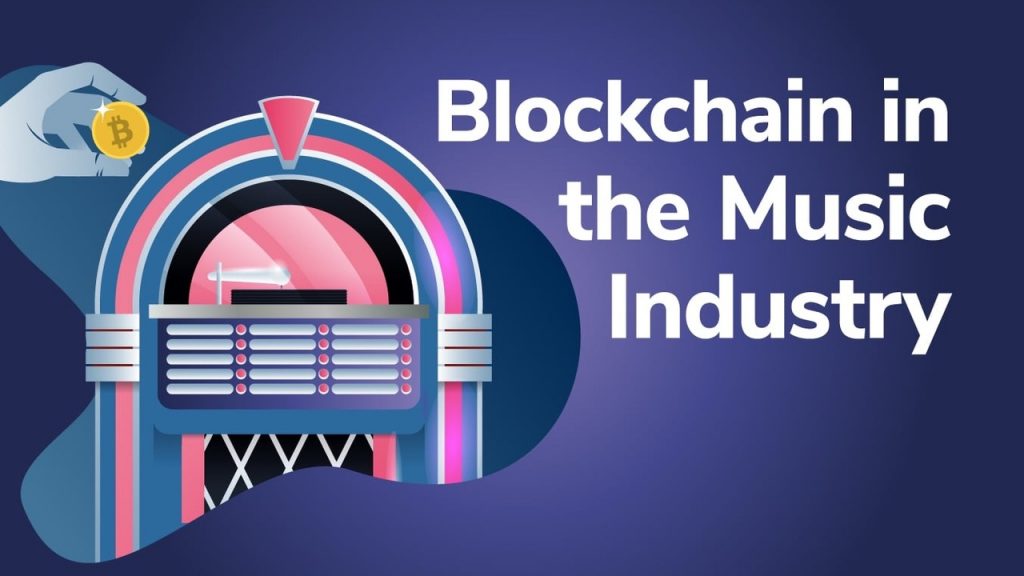 Non-fungible tokens (NFTs) have been hitting the headlines in recent weeks across global media outlets. These include the Wall Street Journal, The New York Times, and the legendary music publication Rolling Stone magazine. Alongside use cases for financial bonds, insurance policies, and artwork, NFTs are the key to blockchain music royalty tracking. We're beginning to see more mainstream artists opting to release their music as NFTs on the blockchain. The economic pressures resulting from the global pandemic have hit musicians harder than most industries. This is of course, following a continuous decline in revenue since the introduction of online streaming. However, blockchain music streaming is here to fix that. Blockchain in the music industry is becoming increasingly popular, and for good reason too!
In this article, we'll look at the benefits of implementing blockchain in the music industry from both an artists' and fans' point of view. Also, we'll explore different blockchain-based music platforms helping both contributors and consumers. Additionally, we'll explain how blockchain music streaming and blockchain music royalty tracking is the answer to the challenges faced by musicians when receiving fair royalty payments.
If you're new to the blockchain technology scene, welcome! Ivan on Tech Academy is the number one online blockchain education suite, packed with courses for all experiences and abilities! If you're wondering how blockchain works on a fundamental level, see the Blockchain & Bitcoin 101 course at Ivan on Tech Academy. After this, you could move on to our Ethereum 101 course to discover the key differences between the two largest cryptocurrencies and the foundations of decentralized finance (DeFi).
How Blockchain is Changing the Music Industry
There was a time when the music industry appeared to be a whirlwind of glitz and glamor. With multi-million dollar music videos, live stage shows, studio time, and world tours, many music fans associate music with fame, stardom, and money. However, the reality is, that over the past few decades, the revenue generated from music sales has declined dramatically. Many factors play into this. However, one of the most prominent reasons for this is music streaming services.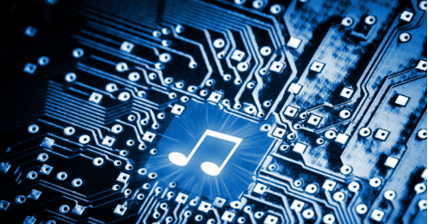 After the world figured out that it was possible to download practically every song under the sun without paying for it, the music industry took a massive hit. Coupled with a decline in album sales, the rise in music streaming services has caused much controversy concerning royalty payments. Now, a year into nearly global lockdown, the music industry is suffering more than ever before. One of the few remedies to declining record sales was the revenue generated from live performances. Not only does this allow most musicians to retain a larger share of said revenue, but it also promotes audience engagement and provides an experience that recorded music simply cannot.
However, blockchain technology has provided an alternative solution for artists sharing their work, and actually receiving a fair commission. Moreover, this technology offers the opportunity for fans and artists to interact more intimately. Moreover, NFTs provide a compelling solution to the challenges faced by artists regarding royalty payments and streaming rights.
Non-Fungible Tokens
Fungibility refers to the ability for an asset, such as currencies, to be interchangeable between traders and investors. Moreover, fungible assets are of equal value. For example, one Bitcoin is of equal value to any other Bitcoin. However, non-fungible tokens represent a unique data set that can not be replicated, manipulated, or divided into smaller units.

Introducing blockchain in the music industry means songs and videos can each be stored and programmed as a non-fungible token (NFT). Artists will hold the ownership rights to their NFTs through the use of their private keys. Artists will have the choice of the minimum value an NFT is sold for, and a percentage commission on future sales. Also, blockchain music royalty tracking is far easier than traditional methods, plus more transparent and efficient. If artists release a song on the blockchain, there is no way it can be pirated, distributed, or played without it being publicly recorded on the blockchain.
Additionally, non-fungible tokens (NFTs) can be programmed to give exclusive rights or access to fans holding the NFT. Some artists, such as 3LAU, sold NFTs redeemable for a studio session with the artist, limited edition vinyl, and exclusive unreleased music.
Non-fungible tokens are one of the hottest trends in crypto right now! Make sure to save our 'What are NFTs?' article to gain a deeper understanding of the token standard. Also, our 'Ultimate 2021 Guide to NFT Marketplaces' article explains the top platforms to purchase and trade NFTs!
Blockchain Music Streaming Projects Helping Musicians
Currently, most musicians are struggling financially. However, while many musicians are looking to retrain or upskill, several projects and services are seeking to use blockchain technology to improve the life of musicians. This has been achieved through creating novel blockchain music streaming platforms and blockchain music royalty tracking services.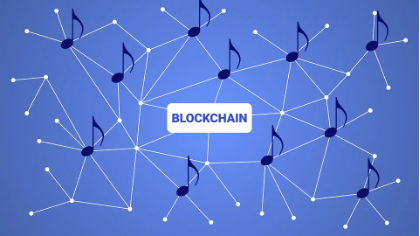 Traditionally, calculating royalty distributions and revenue from streaming services has been a complex, arduous process. However, while the vast majority of the music industry is forced to take a break, several innovators have been working tirelessly to harness the power of blockchain technology to empower artists and organizations.
MediaChain
MediaChain is a decentralized, peer-to-peer database using smart contracts to ensure musicians receive their fair share of revenue generated from their art. Acquired by Spotify in 2017 in an attempt to remedy royalty payments and intellectual property rights issues, MediaChain allows sensitive data to be transferred across multiple applications and organizations in a trustless manner, without intermediaries.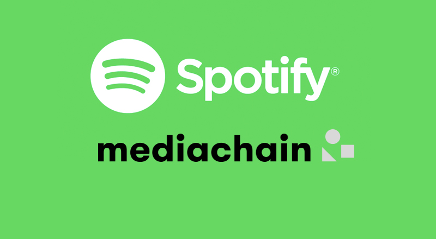 Furthermore, MediaChain uses a content addressing system to digitally verify ownership of data. This creates unique tamper-proof identifiers for information. Also, it enables "location-independent collaboration" with no single-point-of-failure. All-in-all, this allows artists, producers, and engineers to collaborate and earn royalties without the laborious process of royalty distribution.
Thanks to blockchain, musicians will no longer have to rely on centralized platforms to build and monetize an audience. Also, MediaChain enables artists and organizations to see real-time analytics for blockchain music royalty tracking.
By reducing the consolidation of power from major record labels, MediaChain is empowering artists and encouraging innovation by removing barriers. This has the potential to change the way we collaborate, create, share, and consume music.
Choon
Choon is a blockchain music streaming and digital payment platform created to pay artists on-time and in-full, without any hassle. Built on Ethereum, Choon allows artists to create smart contracts for each person that has contributed to a song. This means that royalty payments for writers, producers, engineers, and session musicians can be distributed automatically and immutably.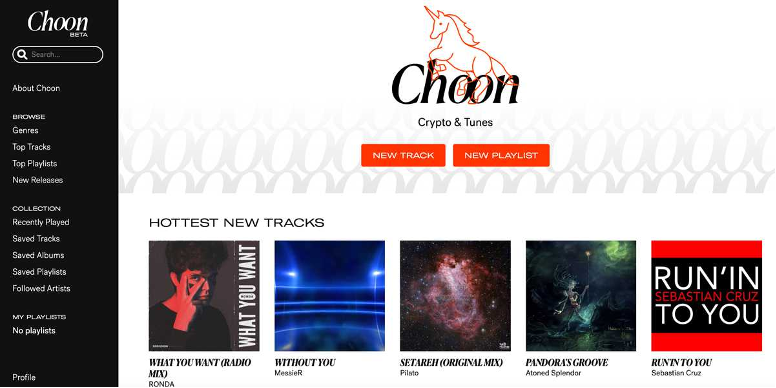 Musicians are often waiting months or even years to receive royalty payments. Choon, however, allows artists and contributors to receive royalty payments almost instantly. Furthermore, Choon provides a platform for crowdfunding and rewards for audience engagement.
Artists currently using the Choon blockchain music streaming platform include Tala, Darude, and Guy J. Choon provides artists with a considerably larger share of revenue than traditional distribution and streaming services. As such, projects like Choon look set to play an important role in rebuilding the fractured music industry.
Smart contracts facilitate the structure for all decentralized applications and were a crucial step in the development of blockchain. If you would like to learn how to write your own smart contract but have no programming experience, Ivan on Tech Academy can provide all the sources you need! Check out the JavaScript Programming for Blockchain course to get a basic idea of how programming operates. Then, you will have sufficient knowledge to move on to our Ethereum Smart Contract Programming 101 course. Once you gain an understanding of the Solidity programming language, there is an array of further programming courses to choose from!
Musicoin
Musicoin harnesses a universal basic income (UBI) pool model, and a pay-per-play (PPP) structure, to offer free blockchain music streaming services. Moreover, contributing artists receive 100% of the revenue generated by the stream. The PPP structure means that as soon as an artist's song is played, the smart contract automatically pays the artist. Artists are compensated fairly in relation to their commitment and activity on the platform in the native MUSIC token.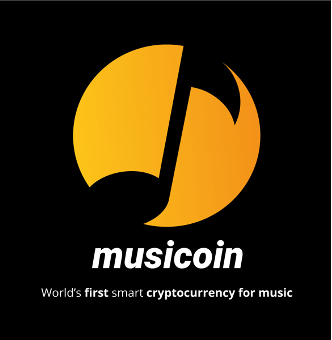 The Musicoin platform allows fans to contact artists directly with feedback, send MUSIC token tips, and curate playlists of their favorite artists. Supporting the "creation, distribution, and consumption of music", Musicoin is addressing the issue faced by 95% of internet users not having access to free consumption of online music. Additionally, Musicoin has achieved this without the use of adverts interrupting a fan's experience mid-playlist.
With the introduction of blockchain in the music industry, artists can receive streaming royalties, fan tips, and artistic rights almost instantly and without large fees. Furthermore, smart contract-enabled blockchains allow money to be programmed, without the need for third-party intermediaries.
Blockchain in the Music Industry for Fans
In addition to ensuring artists receive a fair commission for their work, blockchain technology is also enhancing the artist and fan relationship. Non-fungible tokens (NFTs) enable fans to have a say in artists' decisions such as artwork, album names, or merchandise. Moreover, the transparency of blockchain means that artists can see where their most committed fans are. This can be achieved through gauging activity on the blockchain from anywhere in the world.
Furthermore, blockchain-based music streaming platforms will be able to see fans' public data on the blockchain. As a result, they can use this to personalize a fan experience. Fans too could receive non-fungible token (NFT) badges confirming their 'fan status' and commitment to a band or artist.
Although non-fungible tokens (NFTs) are digital tokens, they can still be redeemable for real-life activities, experiences, or physical goods. For example, fan status NFTs could potentially come with exclusive 'meet and greet' access with the artist. The possibilities are endless!
Current Musicians on the Blockchain
Imogen Heap made history in 2015 when she released her single 'Tiny Human' on the Ujo Music application on Ethereum. Since then, Heap has reinvested the funds raised into blockchain and music research projects and a new startup, The Creative Passport. The project is aimed at musicians and artists, to produce a portfolio of artistic creations all in one secure online application.
Other artists taken by blockchain technology include American DJ 3LAU, Grimes, and Linkin Park's, Mike Shinoda. Also, rapper Tory Lanez has recently cooperated with Bondly Finance to auction NFTs of exclusive unreleased tracks to 300 dedicated fans.
At the beginning of February 2021, musician Per Fredrik Åsly, more commonly known on YouTube as 'PelleK', released his first NFT album. Seeing incredible success, PelleK's NFTs sold out in under two hours at a pre-sale for $160,000. A few weeks later, the highly-regarded DJ Steve Aioki, released an art NFT collection that sold for over $4 million. Ozana also released an NFT collection stating on Twitter "This #NFT is super special as it is a concept from the most iconic work of my career!". The collection sold out in under 15 minutes.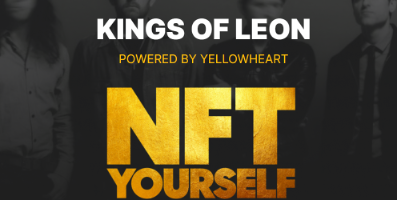 Furthermore, legendary rock band 'Kings of Leon' recently confirmed that their eighth album will be released as NFTs. Additionally, electro-pop artist 'Halsey' has announced she will be releasing an NFT art collection later in March 2021 through Nifty Gateway.
Blockchain Use Cases in the Music Industry Summary
According to Music Business Worldwide, music-related non-fungible token (NFT) sales have surpassed $25 million in February 2021 alone. The foundational technology of Bitcoin is beginning to become mainstream news, through the introduction of blockchain in the music industry and art industry as non-fungible tokens (NFTs). Moreover, NFTs are frequently being purchased and traded among the blockchain gaming and sports communities. NFTs are here to stay, with the ability to tokenize just about anything on the blockchain.
Current projects aiding musicians with blockchain music royalty tracking are making a significant difference to musicians' lives. Finally, the opportunity for artists and musicians to make a living off of their work is returning. This is happening without the need for hefty fees or large cuts in profits to third-party intermediaries. Blockchain is a community technology, benefitting artists, fans, and blockchain-based streaming projects simultaneously.
Purchasing non-fungible tokens is currently only possible through transacting with cryptocurrencies, with Bitcoin (BTC) and Ethereum (ETH) being the most popular. For a step-by-step guide to safely purchase crypto for the first time, see the Crypto Basics course at Ivan on Tech Academy. You will learn how to securely store your assets and tips to avoid being scammed. Ivan on Tech Academy provides the ultimate online learning experience, with a large interactive student community of like-minded individuals. Make the first step towards a new career in blockchain today!