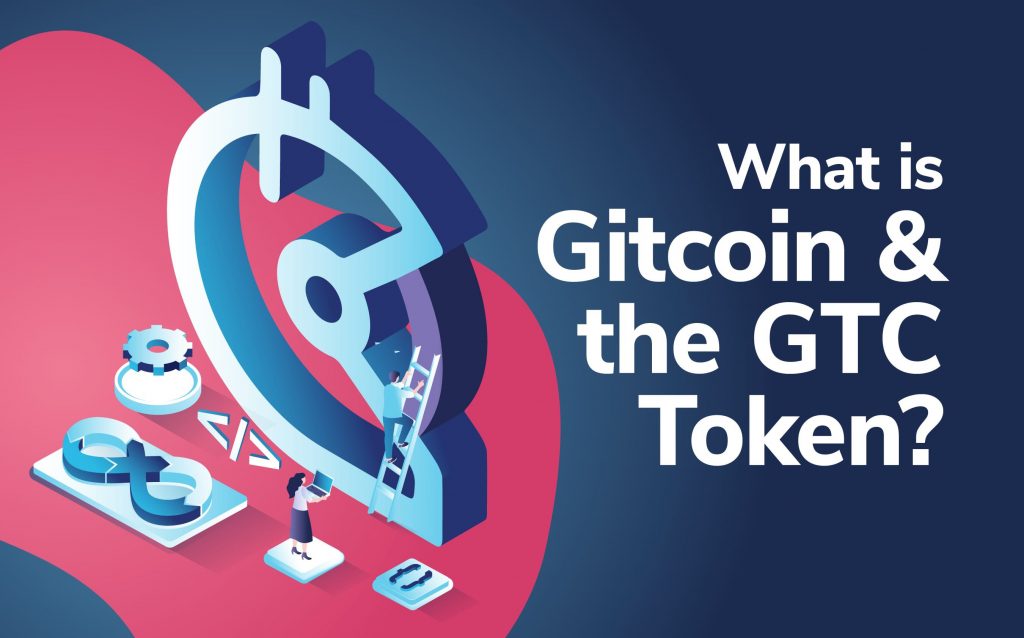 Founded by Kevin Owocki in 2017, Gitcoin is a Web3 development and networking platform that connects developers from across the world with open-source projects to learn, earn, and build. Thanks to the Kernel Fellowship, Kudos, Gitcoin dev grants, Gitcoin bounties, and various hackathons, the Web3 and Gitcoin communities can raise funding for the most innovative human good projects. One look at the Gitcoin GitHub profile shows just how active this community is. Also, the platform is responsible for the coordination and distribution of more than $18 million in grants. Furthermore, Gitcoin aims to become fully decentralized, thanks to the Gitcoin DAO (decentralized autonomous organization) and the native GTC token.
In this article, we're going to dive deep into the Gitcoin platform. Also, we'll explore the Gitcoin GitHub community, and how Gitcoin is helping developers enter the new era of Web3 development. This includes Gitcoin dev grants, Gitcoin bounties, and the Kernel Fellowship. Plus, we'll look at Kudos, a platform for developers to showcase and monetize their skills.
Are you new to the blockchain and Web3 scene and want to invest and trade cryptocurrencies? Then be sure to check out the Technical Analysis 101 course at Ivan on Tech Academy! We teach students how to remove emotions from trades, analyze trading indicators and chart patterns, and determine probabilistic outcomes. Moreover, if you've got an interest for creating a bot to automate your trading, see our Algorithmic Trading & Technical Analysis course. Regardless of your experience or personal investment strategy, Ivan on Tech Academy offers the best educational tools and materials to enter the world of cryptocurrency safely.  
Exploring the Gitcoin Platform
Gitcoin is a community of Web3 developers, creators, and protocols that are forming diverse open web ecosystems. The platform seeks to collaboratively build an open-source internet that is economically empowering for its community and participants.
What's more, Gitcoin provides funding and grants that help to build communities around Web3 projects and technologies. This includes the Gitcoin dev grants (explained later in the article). Also, the platform provides a diverse range of educational resources, tools, technologies, and networks that helps to expedite the development of high-quality projects that bring people together to build the digital public infrastructure that will lay the foundations for the future of the open internet.
Furthermore, the Gitcoin GitHub community is producing digital goods that facilitate financial freedom. Users of the Gitcoin platform can earn pay for contributing to the development of innovative Web3 technologies and open-source software using common programming languages. These include CSS, HTML, Python, Rust, JavaScript, Solidity, and many more.
Web3 and Gitcoin
Web3 is an umbrella term that refers to decentralized, open-source internet applications. A major part of this new epoch is blockchain technology. The first iteration of the internet was largely static. Most content was only available in the form of text and images, and most content creators were developers that built websites.
Following this, the introduction of Web2 (the web in its current form) allowed for a dynamic, interactive internet experience that lowered the barrier for entry. With Web2, participants don't need to be programmers to create content. Moreover, Web2 is dynamic, but simple.
However, Web3 is a next-generation open-source web with some defining characteristics. Web3 is an enhanced version of the internet consisting of decentralized, permissionless, trustless, self-governing applications and protocols with native built-in payments. The goal of Web3 and Gitcoin is to create an open internet free from the constraints of centralized control. Moreover, Web3 and Gitcoin promote transparency and user-controlled data. As more devices become connected to the web, and the internet sews itself deeper into the fabric of life, the issue of trust surrounding major corporations and data is a great concern to many.
With the use of blockchain technology, the internet of things (IoT), and decentralized applications, the Web3 and Gitcoin communities aim to create an internet where two people that have never met before can trust each other online. This even extends to contractual agreements, which can be immutably recorded on the blockchain using smart contracts.
Web3 & Blockchain
At the core of Web3 and Gitcoin infrastructures is blockchain technology. The decentralized nature of blockchain is helping to redefine backend data structures and user experiences of the internet.
If you want to learn how blockchain is reshaping the internet, check out our Blockchain & Bitcoin 101 course! This course is a great primer for our Ethereum 101 course, which is the best way to kickstart your Web3 journey! Discover the fundamentals of blockchain technology, smart contracts, and decentralized applications (dApps) at Ivan on Tech Academy!
Further, this will put you in great stead for our Blockchain Business Masterclass course. Here, you'll discover how decentralized blockchain-based technologies can be implemented into current centralized IT infrastructures. Also, our Blockchain For Enterprise course shows students real-life use cases with global corporations (including Microsoft and CocaCola) using Baseline Protocol. Discover the foundation of Web3 infrastructure at Ivan on Tech Academy today - you don't need to be a programmer to join!
Earn
Gitcoin makes it easy to get earn money for contributing in the development of meaningful Web3 projects. Having already secured millions of dollars in funding for various projects, the platform provides several avenues by which contributors can earn by helping to develop cutting-edge open source technologies. This includes sponsored hackathons, funded community grants, and bounties.
Also, the platform provides the opportunity for developers and programmers to earn. Developers can help to solve some of the most crucial coordination issues with the most creative and well-established Web3 development organizations. To date, over $18 million have been earned through Gitcoin bounties, sponsored hackathons, and community grants. Furthermore, Gitcoin community members can earn Kudos as a reward for their contributions to the ecosystem (discussed later).
Learn
Gitcoin creates opportunities to earn money from building open-source Web3 technologies. Plus, it also offers a wealth of information to help newer developers excel in decentralized Web3 communities.
The Gitcoin Syllabus is made up of several interactive mediums. This includes gamified quests to earn rewards from learning about Web3. Also, developers can obtain a learning experience through participating in a hackathon and the Kernel Fellowship program.
Gitcoin Bounties
Gitcoin bounties are provided by some of the most innovative Web3 projects and cater to all levels of skill. Examples of Gitcoin bounties include security contests, feature builds, user interface (UI) design, and content creation. Gitcoin bounties are designed to engage the Gitcoin community and provide ways to learn and earn by completing tasks and challenges.
Sponsored Hackathons
Participants can earn rewards by hacking various creative solutions across different protocols. Gitcoin is the perfect place to team with other Web3 builders to help push the industry forward and create something new and exciting.
Gitcoin Dev Grants
Also, funding and crowdsourcing facilities are provided for developers of open-source projects that serve to benefit the public. Gitcoin dev grants run quarterly. Furthermore, they allow participants to earn a share of the funding pool that has helped to bootstrap thousands of projects.
Moreover, Gitcoin dev grants make it incredibly easy for projects to pool talent from across the globe. Resultantly, projects can get their products built, tested and ready for market faster, and more efficiently.
Blockchain development and programming are the most in-demand hard skills. Plus, they usually come with a handsome salary. See our Average Blockchain Developer Salary article to learn more about blockchain roles with a starting salary exceeding $100,000! Moreover, blockchain development careers are often remote with the ability to work anywhere in the world! Do you like the idea of becoming a blockchain developer? At Ivan on Tech Academy, we teach students with no experience how to become confident blockchain developers within just a few months!
Start with our JavaScript Programming for Blockchain Developers course to learn the basics of coding. Then, move on to our Ethereum Smart Contract Programming 101 course to learn the basics of Ethereum's Solidity programming language. From here, your options are infinite! Start your life-changing career at Ivan on Tech Academy today!
Stay ahead of the markets with real-time, on-chain data insights. Inform your trades with true market alpha!
Connect
Gitcoin is the perfect place to connect with some of the world's leading open-source Web3 developers and projects. Here, developers can form lasting relationships with a thriving, passionate developer community.
The Kernel Fellowship is a community initiative supported by Gitcoin. Described as a "cohort of Web3's brightest minds", the Kernel Fellowship is an invite-only program seeking the best talent in technology to form relationships, build products, and establish companies to create the next generation of open-source projects in the blockchain and Web3 space.
Furthermore, joining the Kernel Fellowship enables participants to develop life-long working relationships via weekly workshops, discussions, and direct communication with accomplished mentors. Moreover, the platform has several mediums for collaborating on Web3 projects, building teams, and a reputation as a developer.
Gitcoin Grants
Gitcoin uses quadratic funding to ensure that the open-source projects providing the most utility in the public interest receive the most support. Quadratic funding is an efficient and democratic method of raising funds.
Quadratic funding works similarly to a crowdfunding campaign by pooling contributions from donors. In short, quadratic funding ensures that the more individual donors a project receives support from, the greater the number of matching funds that project receives. Also, participants can pledge support for upcoming public goods projects via Gitcoin Grants.
GTC Token
The native GTC token is an ERC-20 governance token with "no economic value". The GTC token will also be used for protocol governance. This will entail allocating funds for decentralized grants, dispute resolution, and treasury management.
The GTC token will be used by Gitcoin's DAO (decentralized autonomous organization), to decentralize the platform and put the future of the platform in the hands of the community built around it.
Using the GTC token, Gitcoin aims to build a "community-centric, self-governing DAO that generates funding for public goods". Moreover, the GTC token can be pledged towards fund allocation and grant collusion so that the GTC token community can decide which projects they want to fund.
The Kernel Fellowship
Kernel is a learning community for people that want to build Web3 applications and learn about Web3 technologies. The Kernel Core Syllabus is a free, open-source platform that promotes collaborative learning and helps people build the knowledge base needed to get started in Web3.
The invite-only Kernel Fellowship initiative is an eight-week program that runs three to four times a year. The program introduces hundreds of new members to the peer-to-peer Web3 community to focus on the long-term development of Web3 projects.
Moreover, the Kernel Fellowship aims to connect the greatest minds in the Web3 space to create innovative decentralized solutions that have the power to change the way people live. Applicants can join on their own, or as a team. Plus, successful participants are able to secure funding from major Web3 companies!
Furthermore, Kernel also provides a variety of tools and resources for integrating smart contracts and open-source Web3 technologies into existing infrastructures.
Kudos
Kudos are unique artworks that can be purchased and gifted by Gitcoin community members to show their appreciation for other members. Equally, Kudos is an opportunity for developers to showcase their skills and monetize them. Plus, members of the Gitcoin community can use Kudos to show their appreciation for other members!
Kudos are ERC-721 standard non-fungible tokens (NFTs) from the Ethereum blockchain. Furthermore, you can purchase Kudos via the Kudos marketplace and they are compatible with the well-known Web3 wallet, MetaMask. 
Gitcoin GitHub
The Gitcoin GitHub profile, known as Gitcoin Core, is where many of the ideas developed by the community come together. At the time of writing, the Gitcoin GitHub profile boasts 86 repositories, over 400 releases, with thousands of commits and hundreds of active members. If you want to see what an active development community looks like, just check out the Gitcoin GitHub community!
Gitcoin Community & GTC Token Summary
Gitcoin is at the forefront of the Web3 movement. By providing funding, grants, networking opportunities, and learning experiences, the platform is a hotbed for open-source developers to connect and find funding for great projects. Also, with Gitcoin dev grants, and Gitcoin bounties, the platform acts as a launchpad for new projects that serve the public.
The platform continues to evolve. In the future, we can look forward to much innovation and collaboration coming from the Gitcoin GitHub community. Moreover, the platform looks set to play an important role in the future of Web3 development.
For our readers who are new to blockchain, and are yet to invest in cryptocurrency, see our Crypto Basics course. Ivan on Tech Academy provides industry experts and video-led tutorials to teach our students how to safely create an account with one of the largest crypto exchanges. Further, students learn how to buy, sell, trade, and store their investments offline in a cold storage wallet.
Then, learn how to enter the world of Web3 and decentralized finance (DeFi) through our DeFi 101 course! We start by showing students how to install and navigate the most-used Web3 wallet, MetaMask. Then, we guide students through interacting with several popular DeFi protocols, including Aave, Compound, and Uniswap. Join a community of 30,000 like-minded individuals today, at Ivan on Tech Academy!
Also, don't forget to follow us on Twitter @Academy_IOT! We'd love to hear your thoughts about Gitcoin and Kudos! Let us know if you're involved in Gitcoin bounties, Gitcoin dev grants, and the Gitcoin GitHub community!