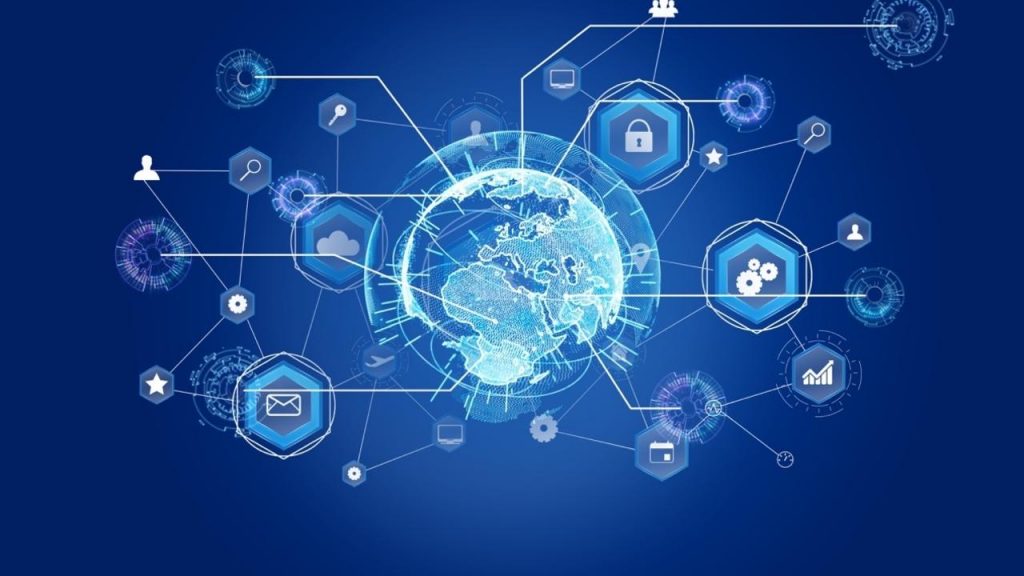 A recent report from the San Francisco recruitment firm Hired suggests that the average blockchain developer salary is as high as between $150,000 and a whopping $175,000 a year. Moreover, the Californian recruitment firm notes this means blockchain developers get a substantial payday premium when comparing to software engineers.
In fact, reports find that blockchain developer salaries are more comparable to those specializing in artificial intelligence (AI). AI and blockchain are often put into the same category, seeing as they're both relatively new technologies displaying massive potential.
Moreover, one reason for the recent blockchain developer salary rise is the exploding demand. Numerous high-profile companies are already looking into blockchain technology and are trying to attract blockchain developer talent. One way to stay competitive is by offering a high blockchain developer salary.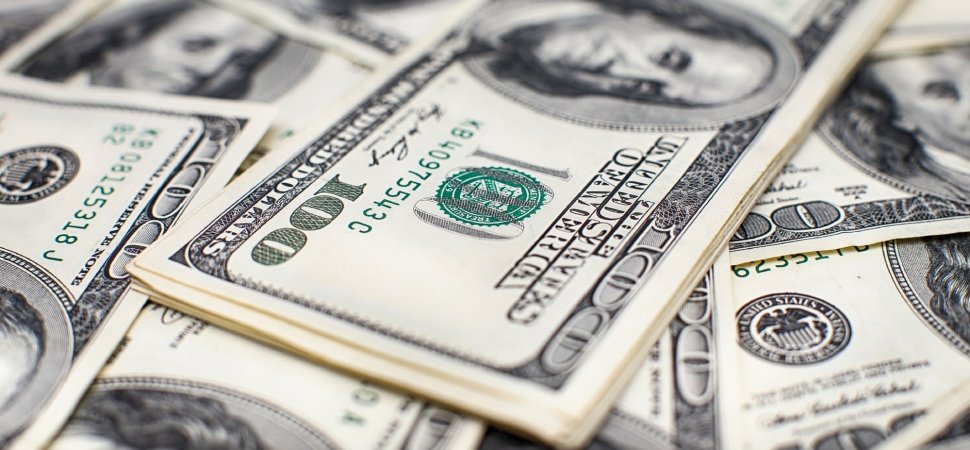 Blockchain developer salaries are surging
However, this surge in blockchain developer salaries shows no sign of stopping. Large companies such as IBM, Facebook, Microsoft and Amazon are all attempting to get a head-start in blockchain. Just like a sharp rise in demand lead to high software engineer salaries, so too are blockchain developer salaries skyrocketing.
The CEO of Hired, Mehul Patel, notes that blockchain developers' salaries are already substantially higher than software engineers. "There's a ton of demand for blockchain," Patel notes. "Software engineers are in very short supply, but this is even more acute and that's why salaries are even higher."
Image Source: BitDegree
A high blockchain developer salary is a direct result of the recent blockchain boon. The demand for blockchain developers is simply rising too fast for supply to keep up. Moreover, many universities and colleges still lack a formal – or relevant – blockchain programming education.
As such, the only serious route to a landing a blockchain job is through an online blockchain academy, such as Ivan on Tech Academy. So, what salary can a blockchain developer expect – and what should you do to land one of the top paid positions in software development?
What salary should I expect as a front-end developer with blockchain?
One of the best paid positions as a blockchain engineer is as a front-end blockchain developer. So, what salary should one expect as a front-end developer with blockchain and what is front-end development?
Front-end and back-end are terms for software development. Specifically, they relate to different layers of the software, which fulfill different requirements. Put simply, the front-end is what clients see and interact with – while the back-end is "how it works".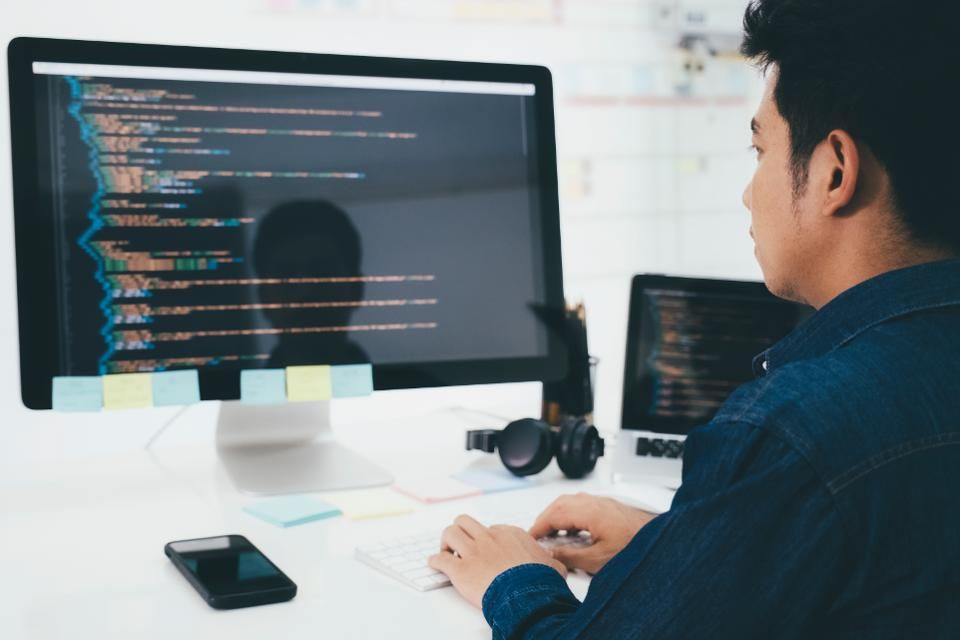 The front-end layer is meant for the users, and can be thought of as the graphical user interface (UI). This end still relies on back-end capabilities to actually function, and would be worthless without back-end functionality.
On the other hand, back-end refers to the "server-side" of things. Furthermore, this is what happens "under the hood" of the website, application or program. Back-end developers manage everything that is not part of the client presentation layer (front-end). This can involve building libraries, creating APIs, or writing code to make sure the front-end functions work.
Front-end blockchain developer salary
As such, a frond-end blockchain developer is responsible for developing a functional graphical UI for the client. Nevertheless, this front-end builds off the blockchain technology capabilities underpinning the application.
This means a front-end developer with blockchain will need to work with design as well as programming. According to salary comparison service Indeed, the average front-end blockchain developer salary is higher than the normal blockchain developer salary.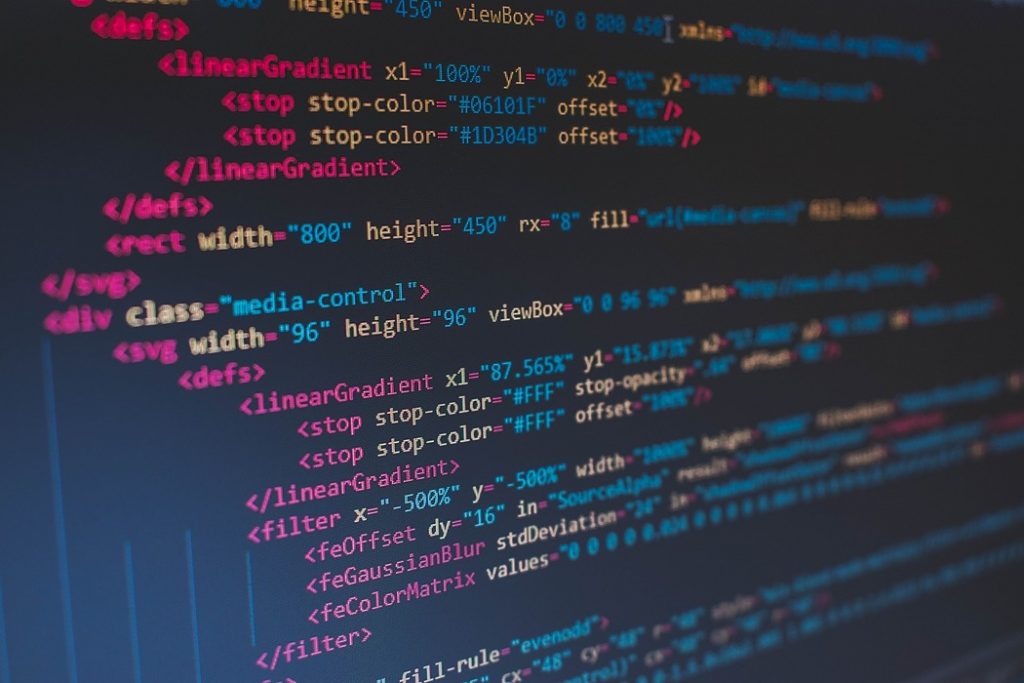 In the US, the salary to expect for front-end developers with blockchain extends as far as to $197,000. However, the average starting salary for front-end blockchain developers with little to no previous experience is $107,592, according to Indeed.
So, what salary should one expect as a front-end developer with blockchain? That depends. If you've already got some experience working with front-end blockchain development, you can expect to get a substantially higher salary than the average.
In fact, you could make as much as $197,000. Att least if you're in the US. With that said, however, even those without any previous experience should expect a salary of at least $107,592 as a blockchain front-end developer.
What is the blockchain developer salary?
Blockchain salaries are quite high on their own. This is due to the past few years dramatic increase of blockchain interest. One of the catalysts for this was 2017's Bitcoin bull run, which shone a light on cryptocurrencies and blockchain technology.
However, the advent of blockchain developer jobs is now surging without any need for cryptocurrency price gains. Various high-profile companies and well-known corporations are now investing heavily in blockchain technology. The following chart demonstrates how blockchain job listings are growing increasingly common, even without another dramatic Bitcoin rally.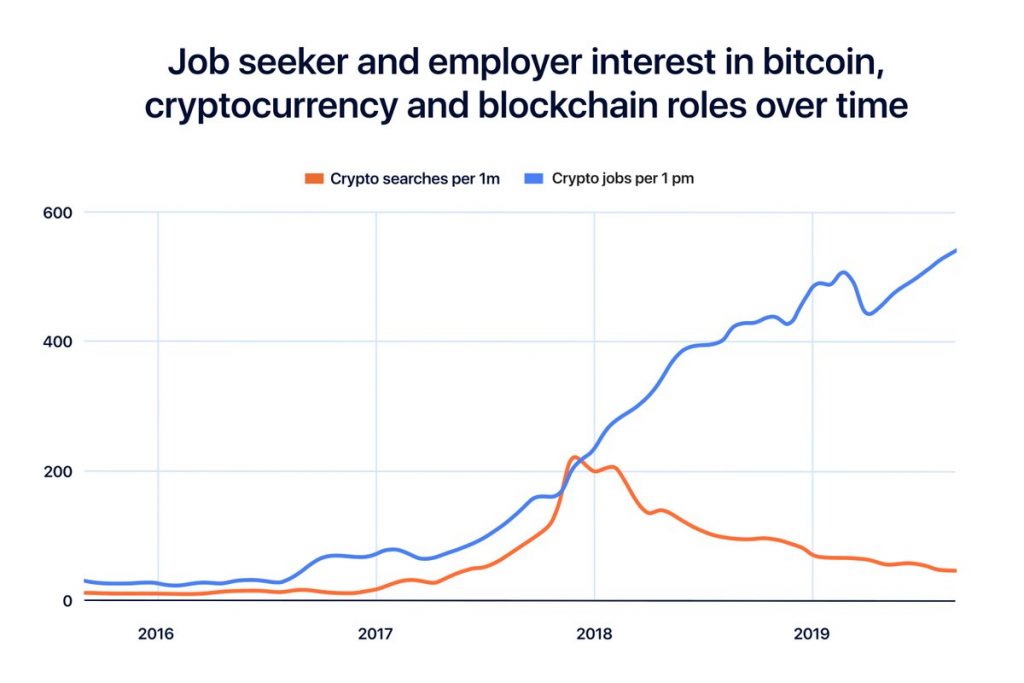 According to the economic research firm Glassdoor, blockchain job listings are growing by hundreds of percentages year-over-year. The most common title for a software engineer in the blockchain field is an ordinary "blockchain developer". So, what is the blockchain developer salary?
The answer to this question depends on what one looks for. According to Janco Associates, a management consulting firm, the median salary for a blockchain developer is $127,000 per year. However, the median wage increases due to the high number of blockchain developers with substantial experience.
Moreover, the 2019 IT Salary Survey finds that blockchain developers with experience earn more than $176,000 a year. As such, there is a clear incentive to get into blockchain. These soaring wages show that there's a financial argument to be made for becoming a blockchain developer.
Blockchain architect salary
Another popular position in the blockchain technology field is that of being a blockchain architect. Moreover, a blockchain architect regularly earns a sizable wage. This means that those looking for a lucrative blockchain position should take a look at becoming a blockchain architect. However, what does a blockchain architect do – and what is the average blockchain architect salary?
Essentially, a blockchain architect is responsible for working closely with a company's research and development (R&D) department. This is done in order to decide how to design and build the best solutions for various companies.
This is especially complex seeing as these solutions should leverage cross-asset frameworks, as well as various blockchain concepts that can seem foreign to "ordinary" developer architect. A blockchain architect examines how all of this fits together, and creates performance standards to judge the new solutions.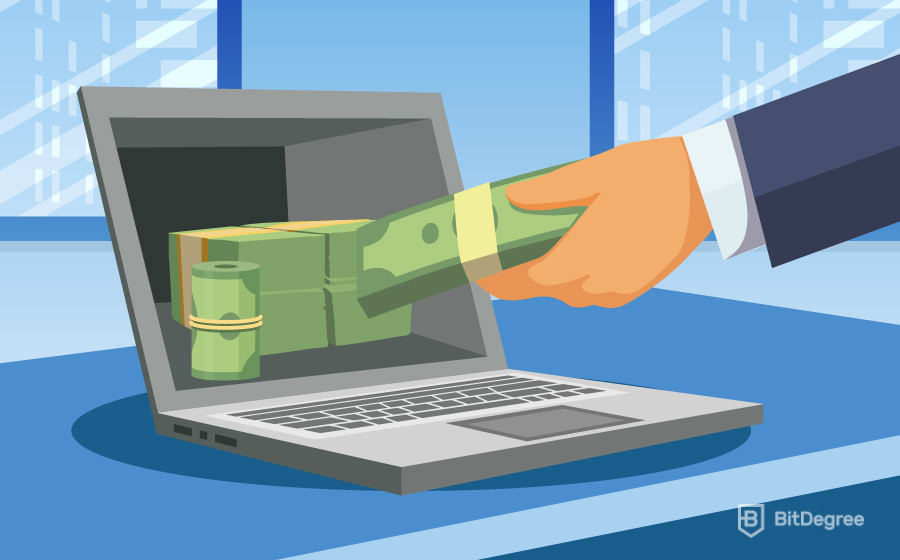 Image Source: BitDegree
As such, a blockchain architect has a more overarching role than a blockchain developer and engineer. Consequently, the pay is better than that for a regular blockchain developer. According to Glassdoor, the average blockchain architect salary ranges from $146,258 to $157,987.
However, the blockchain architect salary is also higher for a reason. Specifically, a blockchain architect needs to understand how the solutions the company employs fit together. Moreover, blockchain architects also have the authority and oversight to structure how the company designs its infrastructure.
This means that anyone looking to become a blockchain architect will have to have a solid understanding of blockchain fundamentals. As always, the best place to learn about blockchain technology is the Ivan on Tech Academy.
For example, the Blockchain Business Masterclass course is an excellent starting point in learning the ropes regarding how to integrate blockchain in businesses. However, it is worth keeping in mind that a blockchain architect also needs good leadership skills.
Blockchain vs RPA developer salary
Another exceedingly popular software developer position is that of "RPA developer". Although there are some notable differences between RPA developers and blockchain developers, their salary levels are comparable. As such, it can be interesting to compare the blockchain vs RPA developer salary, as well as differences between the relevant tasks.
First and foremost, an RPA developer is actually a "robot process automation developer". This mainly deals with how software developers use various robots to either collect or capture data and perform various processes.
This can concern everything between automating email replies to streamlining company-wide business operations. Some other similar developer titles are "automation architect" or "process designer".
Put simply, RPA developers work with automating various workflows and business processes. As such, there does not seem to be overly evident parallels between RPA developers and blockchain developers. However, both are software engineers within cutting-edge fields.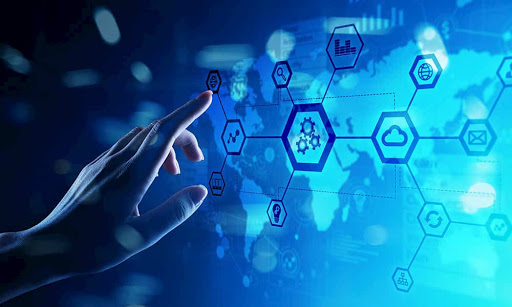 Moreover, much like blockchain developers, RPA developers need strong strategic analytical and planning skills. They have to be able to structure their work in order to solve specific problems, and realize these using programming.
Furthermore, the perhaps most evident similarity between RPA developers and blockchain developers is that both groups have jobs with high salaries. According to "Edureka", the average RPA developer salary is roughly $97,631.
Although this is still somewhat higher than the salary for an average developer, it pales in comparison with a blockchain developer. In fact, even the salary for a senior RPA developer is less than the average entry-level blockchain developer salary.
The average senior RPA developer makes roughly $108,325 per month. Comparing blockchain vs RPA developer salary shows that it is significantly more lucrative to become a blockchain engineer. This is also due to the fact that there are fewer blockchain developers than there are RPA developers.
Blockchain developer advantages
However, there are numerous benefits to becoming a blockchain developer. First and foremost, the aforementioned economic benefits of having a high-paying job. However, there are more advantages to becoming a blockchain developer than simply a high wage.
One of the perhaps most attractive traits is the remote flexibility. The COVID-19 coronavirus pandemic is shining a light on the importance of being able to work remotely. This is just emphasizing the rise of remote jobs – and blockchain developers are often able to work remotely.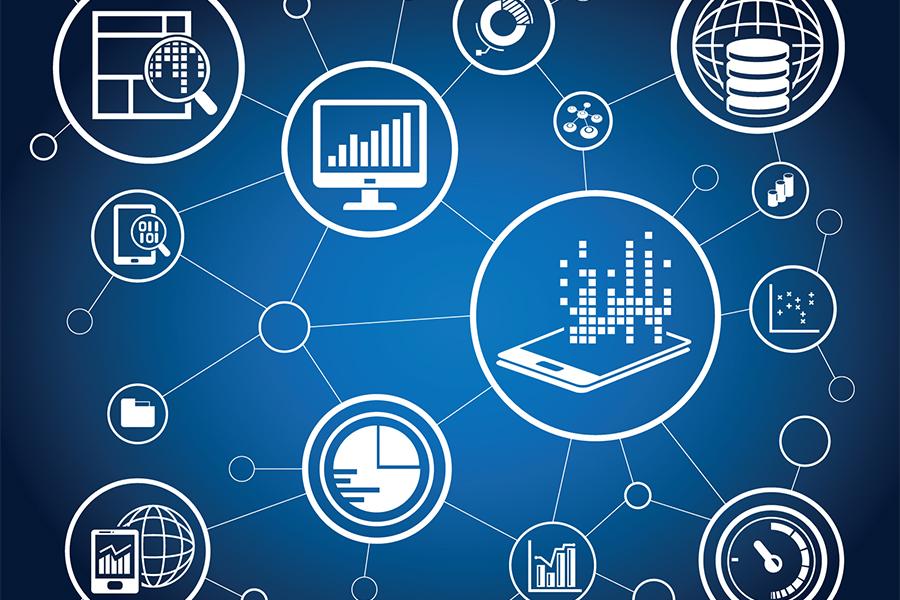 Seeing as there's a far greater demand than supply of blockchain engineers, these can often set their own rules when applying for a job. As such, it is likely that those looking to land a blockchain developer job will have a "work from home" option.
Another interesting perk is the potential to receive equity as payment. Although far from all companies offer this opportunity, it is common with startups. Working for a crypto or blockchain technology startup means that employees can, oftentimes, be paid in tokens.
Blockchain jobs NYC
Data from Indeed shows that the most popular city for blockchain jobs in the US is New York City. Noticeably, blockchain jobs in NYC are even more common than they are in Silicon Valley. As such, those looking to land a high-paying blockchain gig shouldn't discard searching for jobs in The Big Apple.
Many of the high-paying NYC blockchain jobs are for legacy firms looking to broaden their expertise. This can be attractive for those who want to work at a high-profile legacy company. However, one should note that this reduces the chances of being able to work remotely.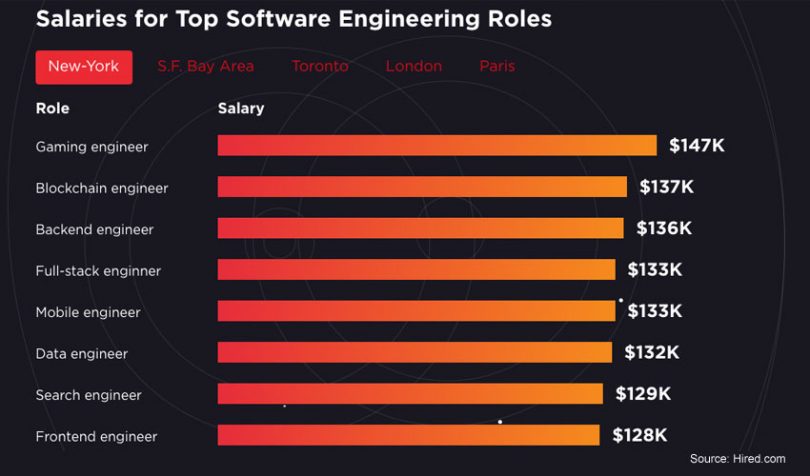 In fact, data from Glassdoor shows that "blockchain jobs NYC" make up 24% of all the blockchain jobs in the US. Some of the legacy companies looking for blockchain jobs in NYC are firms such as IBM, Microsoft and Visa.
Nevertheless, one should also note that many of the jobs are coming from startups. Put simply, those looking for blockchain jobs in NYC have a lot of different alternatives to choose from. That is, at least, if they have the necessary experience and knowledge.
How to get a blockchain job in 2020
Those looking to land a blockchain job as a blockchain developer should keep in mind that the right education is just a click away. Ivan on Tech Academy offers various courses without any requirements for preexisting knowledge. As such, anyone can land a job as a blockchain developer.
2019 saw the blockchain job market heat up significantly. Moreover, this trend shows no sign of fading. Instead, it seems likely 2020 will be the best year yet for blockchain developers. As the average blockchain developer salary keeps rising year after year, there's never been a better time to get into blockchain.
Online academies such as Ivan on Tech Academy are consistently producing real-life success stories. Additionally, Ivan on Tech Academy alumni can go on to become highly-paid blockchain developers. What's more, anyone can do it – so what are you waiting for?