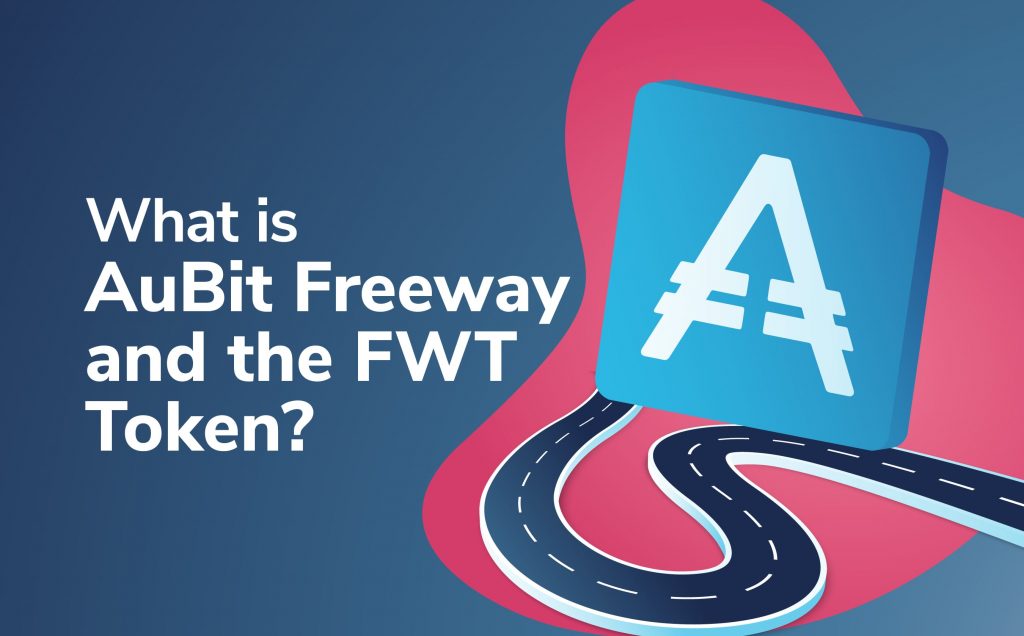 AuBit is a next-generation digital asset management platform offering some of the highest annual percentage yield (APY) rewards in the crypto industry. With a strong ethos of leading the developing social finance industry, the AuBit Freeway platform gives holders of the native Freeway Token (or FWT coin) exclusive platform benefits. This includes boosting rewards or reducing platform fees. But, what exactly is the AuBit Freeway platform? How does AuBit Freeway offer such high rewards for users, and how does the FWT coin aid this?
In this article, we are going to dive deep into the AuBit Freeway platform, exploring the various Supercharger products available. Also, we'll look at the utility for the native Freeway Token (FWT coin). Plus, we'll discuss how AuBit Freeway is leading the social finance movement.
For readers who have yet to invest in cryptocurrencies, we strongly suggest checking out Ivan on Tech Academy first! Our Crypto For Beginners course covers how to safely create an exchange account, trade, and store assets offline in cold storage. Plus, we offer tips on how to recognize and avoid crypto scams too! Also, our Technical Analysis 101 course is the perfect place to discover how to calculate probabilistic strategies and remove emotions from trades. Learn about trading indicators, moving averages, candlestick patterns, and more, at Ivan on Tech Academy today!
What is the AuBit Freeway Platform?
AuBit is a privately held company redesigning the social finance industry, offering a novel digital asset management platform. AuBit Freeway is the native platform facilitating services for leading global investment products, including stocks, gold, Bitcoin, and other cryptocurrencies. Moreover, through redistributing revenue, AuBit increases the volume of the assets users are investing in over time. The advantage of using the AuBit Freeway platform includes access to AuBitised Superchargers. These offer some of the highest annual percentage yield (APY) returns in the industry. This means that, alongside the value of an asset (hopefully) increasing, the quantity of the asset an investor is holding also increases!
AuBit Social Finance Mission
Until the introduction of decentralized finance (DeFi), financial products and services were available only through centralized entities. Quite frequently, the primary goal of centralized entities is to extract as much profit from the customer as possible. In turn, most financial products were limited to the wealthy. Plus, they often involve charging hefty fees with profits largely pocketed by CEOs and company directors.
However, AuBit is here to change that. AuBit recognizes these unfair and unequal financial opportunities and, in turn, has created a financial product available to everyone. With a core mission of affordability and accessibility for everyone, AuBit offers services from just a $1 investment. Regardless of geographic location, social status, or career earnings, anyone can access these competitive financial investment services. AuBit is redefining social finance, bridging the old financial industry with the new. The platform offers returns on traditional investment products such as stocks and gold. However, AuBit Freeway offers higher rates than legacy services with no additional risk.
Furthermore, the AuBit Freeway application allows users to manage their digital asset portfolio in one convenient place. Also, users can receive rewards for referring friends. Plus, with the use of the native Freeway Token (FWT), holders can receive exclusive platform benefits. This includes discounts and extra rewards. We cover the full FWT token benefits below.
Freeway Token (FWT Coin)
AuBit's native Freeway Token (FWT), or FWT coin as it is sometimes known, is a utility token with multiple use cases throughout the AuBit Freeway platform. It has a maximum capped supply of 10 billion tokens, with a circulating supply just shy of 50%, at just over four billion FWT coins in circulation.
The Freeway Token (FWT Coin) is available on the top decentralized exchanges (DEXs) in the crypto industry, according to CoinGecko. Both Uniswap, the number one DEX on Ethereum, and PancakeSwap (v2), the leading DEX on Binance Smart Chain (BSC), facilitate token pairs and liquidity pools for the FWT coin. Moreover, CoinMarketCap offers FWT coin trading with links to the number one DEX aggregator, 1inch Exchange. Also, Bitglobal and AscendEX (Bitmax).
FWT Coin Utility
The Freeway Token (FWT) operates as a catalyst for increasing rewards, attracting new users, and in turn, further increasing rewards. There are five key utility functions benefitting FWT coin holders. These are:
Using native staking facilities to allow for FWT coin holders to favor particular AuBit Redistributions. Most of the rewards initiatives require users to stake the FWT coin.
FWT stakers gain access to the full annual percentage yield (APY) rewards available through the Supercharger products. We cover the full range of APY rewards on offer later in the article. However, it is worth noting that users must stake an additional 25% of their Supercharger holdings in FWT coin to receive the full reward amount.
AuBit Freeway charges one-off fees instead of annual or monthly payments. Moreover, users who pay platform fees in the native Freeway Token receive a discount.
Through staking the FWT coin in your AuBit Freeway account, it automatically unlocks access to Freeway Giveaway Rewards. AuBit is offering $1000+ rewards as pot luck to random users!
Staking the FWT coin is aiding the development of AuBit's future Proof-of-Fidelity protocol. There isn't too much information currently available as the protocol is still in development. However, AuBit states Proof-of-Fidelity is to attract institutional adoption. Moreover, the FWT coin use case involves custodians having "to stake at least 15% of the asset value to provide custody".
AuBitised Superchargers
The AuBit Freeway platform offers some of the most competitive annual percentage yield (APY) rewards for traditional and crypto assets. We discuss further how this is possible, but here we show the different products available on the AuBit Freeway platform.
Bitcoin Supercharger 33% fixed APY
Ethereum Supercharger 20% fixed APY
Binance Coin Supercharger 20% fixed APY
AuBitised USD Supercharger 43% fixed APY
AuBitised Eurosmith Supercharger 43% fixed APY
Gold Supercharger 20% fixed APY
ADA Supercharger 20% fixed APY
DOT Supercharger 20% fixed APY
The above APY rewards are in line with AuBit's social finance mission. The project offers extremely competitive returns by sharing platform revenue with users. If you would like to learn more about interacting with decentralized finance (DeFi) applications with an expert-led tutorial, see our DeFi 101 course at Ivan on Tech Academy! From installing and navigating the most popular Web3 browser and mobile wallet (MetaMask) to learning how to generate yield and trade on platforms such as Aave, Compound, and Uniswap, we cover it all! Start your DeFi journey today, at Ivan on Tech Academy!
How Do Aubit Superchargers and Social Finance Work?
AuBit boasts having "little-known but highly-powerful revenue and cash-flow generating sources" under the hood of the protocol. The AuBit Virtual Hedge Fund "licenses cutting edge quant trading tech" alongside working with world-leading trading groups. As such, the licensed strategies AuBit has in place show a five-year track record of producing 40-50% annual returns. As per AuBit's social finance mission, the majority of the revenue goes back to platform participants. This is possible thanks to a blockchain automation model redistributing revenues, which the platform refers to as 'AuBitisation'. Moreover, with the use of the Freeway Token (FWT), platform users can Supercharge revenues offering higher rewards.
Also, with every transaction fee on the AuBit Network, 80% goes towards revenue rewards. The remaining 20% goes towards platform operations. AuBit automatically reinvests the 80% going towards users into assets or shares (e.g., gold or Bitcoin). These shares or assets are then distributed into asset-corresponding user accounts. This is how the amount of an asset increases. Plus, with the asset value itself (hopefully) increasing, this can be a great way to make a passive income with crypto.
Will AuBit Offer High APY Forever?
With successful quant-trading strategies fully operational and automated 24/7, you could be forgiven for thinking such high APY returns are guaranteed forever. However, this is not the case, and AuBit rightly advises its users of this through its Medium blog.
AuBit ensures the AuBit Virtual Hedge Fund has a trading buffer fund. This means that one bearish day in the market won't make any difference to the annual percentage yield (APY) rewards on offer with a Supercharger product. Only if an asset decreases in value more than AuBit's buffer fund and hits three negative threshold levels will a Supercharger product reduce the APY rewards or remove the service entirely. Should this happen, users would receive their assets and be free to either trade for fiat or use another Supercharger product. Platform revenue funds would then equally be split between the remaining Superchargers.
This is not something AuBit anticipates, sharing positive assurance this scenario would not play out in the short to medium term. However, AuBit does want to ensure users are fully aware this may be a possibility with market crashes or black swan events. In the meantime, users of Supercharger products receive daily compounded rewards "for as long as the revenues exist from the revenue sources to justify such rewards".
Freeway Lite
Formerly known as the AVHF, the AuBit Supercharger services went live in April 2020. As a lite version of an evolving platform, Freeway Lite is available in over 180 countries around the globe (excluding US users). Freeway Lite is the AuBit platform where users can earn higher annual percentage yield (APY) rewards on their staked assets than anywhere else currently in the crypto industry.
Freeway Lite US
To comply with US financial regulations, AuBit is to create a US-specific Freeway Lite dashboard. The dashboard will offer US users a "limited set of Staking Superchargers as determined by US regulations". At the beginning of September 2021, AuBit announced the launch of Freeway Lite US Supercharger Staking Products. This means US citizens can now access high-yield and high-return interest on their traditional, local fiat, and cryptocurrency assets!
The Freeway Lite US Supercharger Staking Protocol service has been made available to users, even before the Freeway Lite US Dashboard has gone live!
However, the public announcement of the full Freeway Lite US platform is promised to be coming soon. AuBit has received over $100 million in Supercharger requests to date, with potential US users able to sign up to the waitlist on the website. Moreover, after five weeks of launch, AuBit will offer every active participant a reward for being involved so early.
AuBit Giveaway Rewards
The AuBit Giveaway Rewards operate in a similar way to the UK's premium bonds model. In short, premium bond holders don't earn any annual percentage yield (APY) or ongoing rewards. Conversely, premium bonds are like a lucky dip that offer bond holders financial rewards if they win. There is no skill, trading, or continuous activity involved, just luck. Freeway is offering a similar service.
Freeway Token (FWT coin) holders who stake their assets with the AuBit Freeway platform automatically become eligible for the AuBit Giveaway Rewards. Rewards can include vouchers or coupons for the platform, non-fungible token (NFT) activity score boosters, launchpad token allocations, in addition to the chance of winning increased APY on Supercharger products.
AuBit Giveaway Rewards are completely random. This being said, the higher one's AuBitised Supercharger holdings, in addition to the number of Freeway Tokens available in one's Freeway account, the higher the likelihood of winning.
Freeway v2.0
The AuBit Freeway v2.0 platform is launching soon. The updates from the currently active Freeway Lite platform include integrating fiat payment gateways. Also, a partnership with the number one Web3 wallet, MetaMask, makes it easier than ever to access a non-custodial high-return digital asset management platform. Additionally, the Freeway Lite graphical user interface (GUI) will also receive an upgrade and rebrand.
AuBit states clearly that the Freeway v2.0 platform will remain entirely community-centric, offering a leading example of the future of social finance. Redistributing revenues as rewards means as the platform gains adoption and usage, the number of rewards increases, therefore users' holdings increase too. It's a win-win for both users and AuBit. AuBit aims to produce greater investment returns than any other digital asset management platform.
Exploring AuBit Freeway & the Freeway Token (FWT Coin) Summary
AuBit Freeway is a decentralized application (dApp) facilitating the highest annual percentage yield (APY) rewards across the crypto industry. Moreover, as a leader of the emerging social finance sector, AuBit reinvests 80% of its profits back to its users. Profits are reinvested into the holder's current asset holdings, increasing the number of assets a user has over time.
Furthermore, introducing the Freeway Token (or FWT Coin as it is sometimes referred to) to the AuBit Freeway staking facilities allows users to take advantage of the AuBitised Supercharger products, offering up to 43% compounded APY on traditional, fiat, and cryptocurrency assets.
Although still a work in progress, the Freeway Lite platform has seen a wealth of adoption. Also, the introduction of the Freeway Lite US Supercharger staking protocol saw over $100 million worth of pre-registered interest. Soon, we can anticipate the full Freeway Lite US Dashboard. This will offer US customers the same services as the primary Freeway Lite platform. Moreover, Freeway v2.0 will soon offer fiat payment services, MetaMask integration, and a fresh rebranded graphical user interface (GUI).
AuBit operates a loop of continuous growth by reinvesting the majority of revenue streams back to the users. This means, the more users of the platform, the more rewards users receive, in turn attracting more users, and so on. As the project offers some of the highest fixed APY rewards in crypto, AuBit is definitely a project to watch!
See our Blockchain & Bitcoin 101 and Ethereum 101 courses to learn the fundamentals of this cutting-edge technology. Kickstart your education in blockchain today, at Ivan on Tech Academy! Also, don't forget to follow us on Twitter @Acaedmy_IOT! We'd love to know your thoughts about AuBit and the Freeway Token (FWT)!