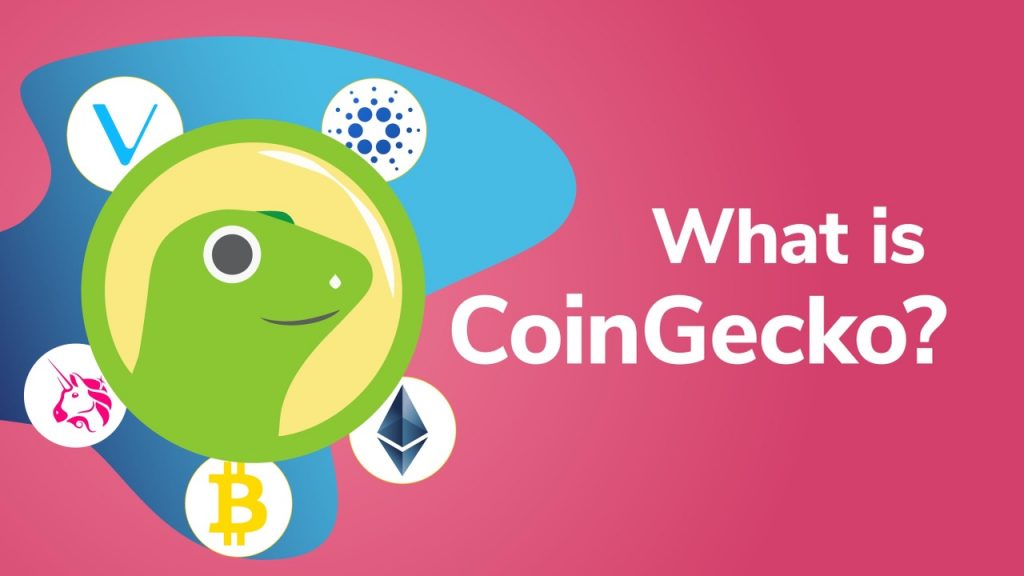 Operating since 2014, CoinGecko is one of the go-to sites for live crypto prices listings. Alongside this, CoinGecko welcomes new crypto users to the community with educational material, yield gain calculations, and interactive giveaways. When first landing on CoinGecko, Bitcoin defaults as the top cryptocurrency with the largest market cap and network. However, there are thousands of coins out there to discover. Without the correct tools to refine your search, sifting through project after project can be tiresome. That's why CoinGecko has categorized all the different characteristics of tokens to allow users to see a wealth of different data points and information relating to the crypto markets.
In this article, we're going to dive deep into the CoinGecko ecosystem and discover the tools and products available. Also, we'll explore some of the different features of the platform that help keep you up-to-date in the industry. Furthermore, we'll direct you to the best place for project and development updates on CoinGecko.
If you're new to crypto make sure to check out Ivan on Tech Academy's Crypto Basics course to discover the best ways to purchase and store crypto safely. If you're still not sure what all the fuss is about with cryptocurrencies – make sure to see the Bitcoin Standard Course. This course explains the history of money from the beginning, and how Bitcoin has revolutionized finance and technology forever.
What Is CoinGecko?
CoinGecko is a website and mobile app used to aggregate information regarding the performance of the majority of all cryptocurrencies available. Using real-time data feeds, CoinGecko displays price information, trading volume, and price fluctuations over periods from one hour, to one week, to as far back as the available information will allow. Also, crypto assets are ranked by market capitalization, with the largest ranking highest.

Furthermore, CoinGecko is one of the most useful tools available to crypto traders and investors. CoinGecko acts as a hub for reliable information relating to 6000+ crypto assets. Like a Swiss Army knife for cryptocurrency analysis, CoinGecko provides useful links to official websites, blog posts, and social media accounts.
Also, CoinGecko displays the contract addresses for crypto assets. This is particularly useful when purchasing ERC-20 tokens from decentralized exchanges (DEXs) such as Uniswap because you can quickly import the contract address for newly purchased tokens into a MetaMask wallet. This also helps to ensure that you're using the correct contract address when purchasing lesser-known tokens, helping to avoid scams.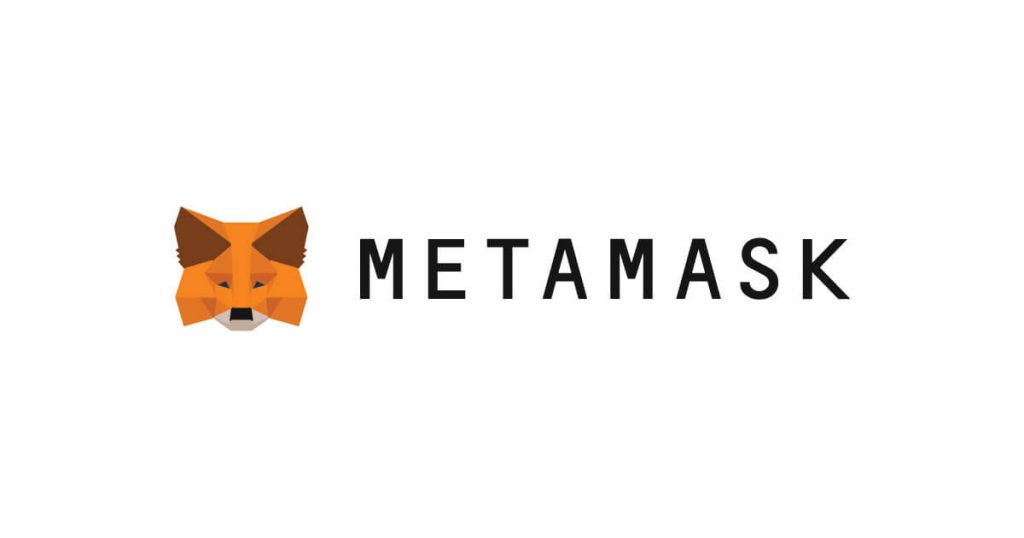 Many crypto investors rely on CoinGecko as a one-stop-shop for reliable information to help inform trading decisions. Also, CoinGecko is extremely useful for keeping up with the latest tokens and hottest trends in crypto. This is because CoinGecko monitors the growth of the crypto industry and the various projects that exist within it. Moreover, CoinGecko tracks on-chain metrics, open-source code development, and upcoming events within the industry.
Another great feature is that CoinGecko allows you to filter and refine your searches using various criteria to find out exactly what you need to know, fast. For example, with a single click, you can view the top performing coins of the day. Click again, and you'll see the biggest losers!
Background
CoinGecko, a Singapore-based company was founded by TM Lee and Bobby Ong in 2014. The team has spoken at conferences worldwide, and have been supported by the Malaysian government agency (MaGIC). The pair were sponsored by MaGIC for a two-week program to learn from the experts at Silicon Valley.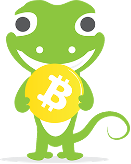 Additionally, CoinGecko has partnered with Humboldt University of Berlin and Western University, Canada, for cryptocurrency research. Results and findings have since been published in several books including The Handbook of Digital Currency and Handbook of Blockchain, Digital Finance & Regulation. Since the start, CoinGecko has onboarded a team of 20, with current vacancies open for team expansion.
CoinGecko has been mentioned in Forbes, Wall Street Journal (WSJ), CNBC, Decrypt, CoinDesk, and CoinTelegraph, and various other major publications.
What Metrics Does CoinGecko Show?
The landing page, as already briefly described, displays the top 100 performing cryptocurrencies. By default, coins are displayed under the 'Market' view, in order of largest market capitalization first. You can view crypto prices in order of market dominance through the 'All-Time High' tab, or a range of Github statistics under the 'Developer' view. Also located on the top right-hand side, is the 'Social' tab. This shows the number of Facebook likes, Telegram users, or Reddit subscribers a project has. Generally speaking, the more socially active a project is, the less likely it is to be a scam. However, this should not be the only tool for measuring the legitimacy of a project!
Across the top of every page, you can view the number of different coins and exchanges available, alongside the total crypto market cap. At the time of writing, this is fluctuating around the $1 trillion mark. Next to this, you'll find the 24-hour volume followed by the BTC and ETH dominance percentage of the cryptocurrency market. Another useful tool featured in the header is the ETH gas price. This is measured in Gwei and indicates how busy the Ethereum Network is. Thus, a quick way to know if now is a good time to buy. If you can monitor CoinGecko frequently, you can soon pick up on what time of day in your time zone gas prices are lowest, and the cheapest time to make trades.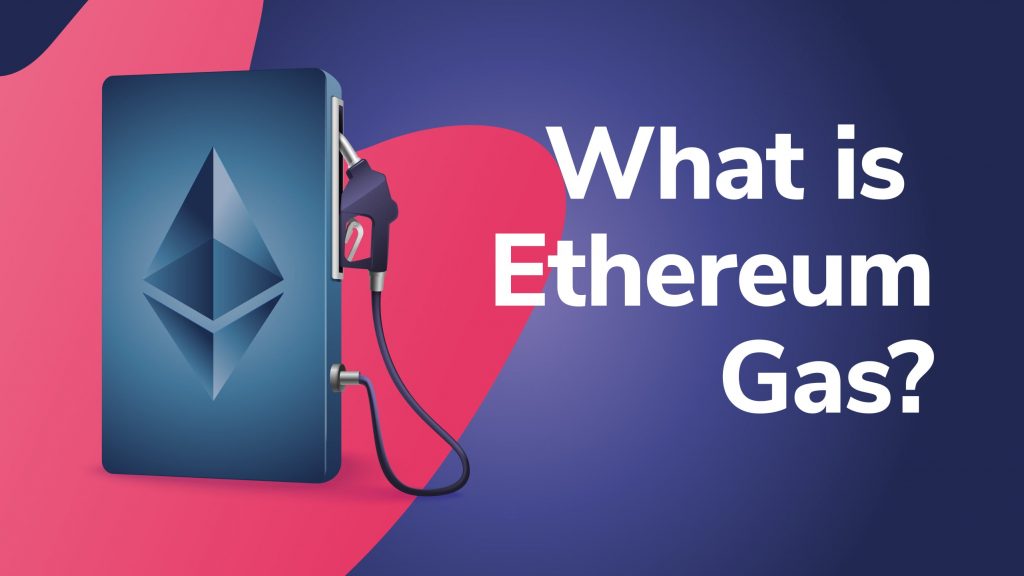 The CoinGecko Bitcoin price can be viewed alongside other cryptocurrency prices in over 40 local fiat currencies. The CoinGecko site itself can also be displayed in a choice of over 20 languages. CoinGecko offers a breakdown of available exchanges categorized into spot, decentralized exchanges (DEXs), and derivatives. Each exchange is given a trust score, indicating the validity to users.
Where to Find Crypto Prices
To discover crypto prices or projects not featured on the home page, use the search bar in the top right. Search by the name or ticker of the asset you want, then select the relevant coin or token from the drop-down menu.
Arriving on a project landing page, within a glance you can see an overview of information about the project. On the left, you can see a project's ranking, links to the website, and community social platforms. Additionally, you can find the token's contract address, block explorers, and compatible wallets.
On the right-hand side, you'll see the current value of the token and the percentage change in USD value (as the default currency) and in both BTC and ETH value. Underneath the price is the project market cap, 24-hour trading volume, and the lowest and highest value the token has been in the previous 24 hours. Additionally, you can see the circulating supply and the max supply of tokens that will enter circulation.
As a default, the page is set on the 'Overview' tab, displaying a trading chart with time frames between a 24-hour view to the entire history of the listing. Furthermore, you can view the current value of the token in BTC, ETH, or USD. Recent price movements and market statistics are seen on the right-hand side. Underneath the trading chart is a list of exchanges where you can purchase the tokens. Here, you can find out more information about the exchange, or follow the link to the exchange to make a trade.
Towards the end of the page is an overview of the project and sometimes the team. The amount of information available varies between projects, as it is the team that supplies project data to CoinGecko.
CoinGecko Markets
Under the 'Markets' tab, you can choose to organize your view by the 'Large Movers' (the coins with the highest pump and hardest dump) or by 'Highest Volume' or 'Recently Added'. Additionally, you can view the top DeFi tokens, highest volume stablecoins, or top-performing yield farming pools. Moreover, under the 'Discover' section, you can see trending searches, most voted coins, most visited cryptocurrencies, and positive sentiment rankings.
Derivatives Market
The second half of the 'Markets' tab is dedicated to crypto derivatives. This is further categorized into 'Perpetuals', 'Futures', 'Leveraged EFTs', and 'Exchanges'. Here, you can discover links to exchanges for derivatives trading with a variety of different token pairs. Asset price, index price, 24-hour trading volume, and spread are also displayed.
CoinGecko News
The CoinGecko News section is an easy way to keep up-to-date, not only with crypto prices but with the crypto industry news too! CoinGecko offers an aggregated news feed of blog posts from top blockchain and cryptocurrency publishing outlets. These include CoinTelegraph, CoinDesk, Blockchain News, Crypto Potato, AMBCrypto, and many more.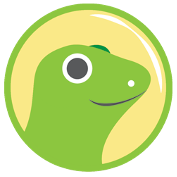 CoinGecko Beam
This section under 'News' shows a collation of projects, teams, and developers' published updates. Each token page has a dedicated Beam Updates section (underneath 'Overview'), however, not all projects make use of this medium. Bigger projects that are more active will share updates through CoinGecko Beam. CoinGecko also has partnered platforms to share and distribute the beam updates.
CoinGecko Podcast
Co-founders Bobby Ong and TM Lee are also hosts of the CoinGecko Podcast! As an alternative place for industry insights and blockchain updates, CoinGecko Podcast holds interviews with successful entrepreneurs and leaders in the industry.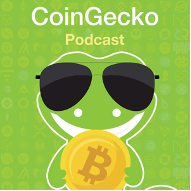 All historical podcasts are stored and available for free by going to the CoinGecko Podcast section under 'News'.
CoinGecko Learn
CoinGecko's 'How to DeFi' book is a great guide for learning all you need to know about trading safely with decentralized finance (DeFi). Split into four sections with 15 chapters, CoinGecko has released a fully-comprehensive step-by-step ebook for anyone wanting to learn the basics of DeFi. You can get your hands on a copy by following the CoinGecko 'Learn' tab.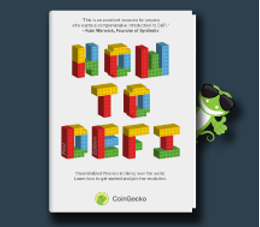 CoinGecko Buzz
Check out CoinGecko Buzz as the place for project reports, how-to blog posts, lists, and guides on Bitcoin and other cryptocurrencies. CoinGecko Buzz is fairly active posting every couple of days or so. Topics are chosen in response to community-raised questions, to help educate new users on subjects that matter to them.
CoinGecko Glossary
Everything from A to Z known or referred to in the crypto space is listed in the CoinGecko Glossary. This includes crypto colloquialisms such as 'when moon', 'REKT', and 'hodl', to technical development terms and commonly-used abbreviations within the financial sector.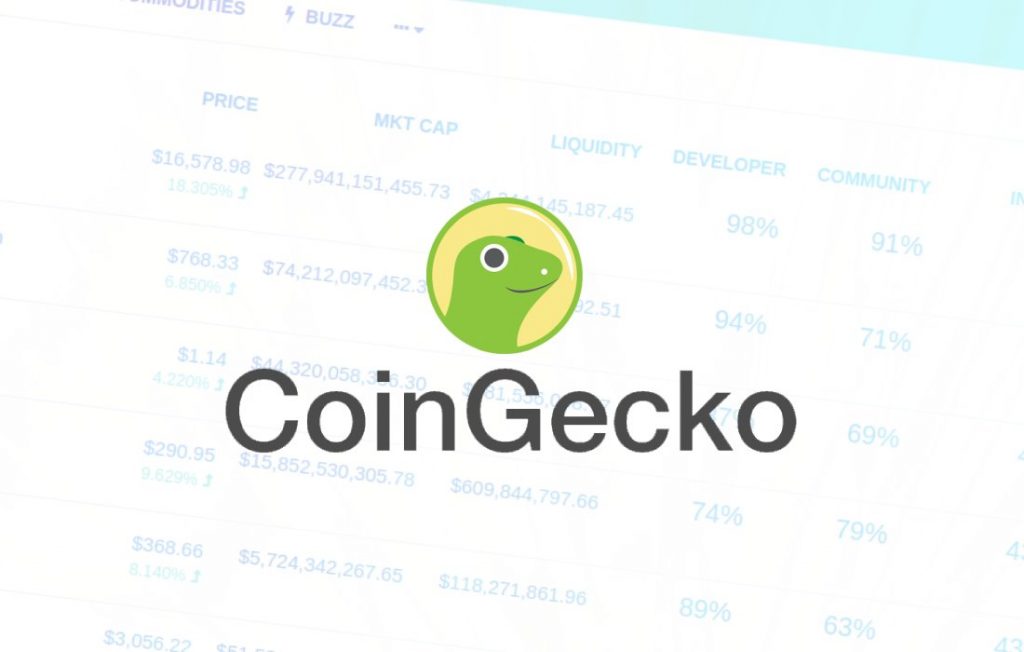 To learn more about the underlying fundamentals of cryptocurrency, see Ivan on Tech Academy's Blockchain & Bitcoin 101 course! Here, you can discover how blockchain technology operates, and how Bitcoin is fundamentally different from Ethereum. This is a great place to start before trying our Ethereum 101 course, to understand how the infrastructure of decentralized finance has been created. Join more than 15,000 happy students, and take the next step towards your life-changing crypto career today!
CoinGecko Tools
CoinGecko provides lots of different mechanisms to help you keep on top of your portfolio and calculate wealth gains under the CoinGecko 'Tools' tab. Here, you can search for the best crypto prices for staking, stacking sats, and more!
CoinGecko Earn
Use this awesome tool to calculate how much you could earn by putting your coins to work on various staking platforms. Simply choose the token you'd like to earn interest on. Then, select the amount you'd like to stake. Choose from the drop-down menu the different platforms available and see how much you could earn! The CoinGecko Earn function helps determine the most profitable places to stake your crypto over a one month, one year, a five year or 10 year period.
Stack Sats
Similar to the Earn function, CoinGecko's Stack Sats calculator lets you work out how much Bitcoin you could accumulate over time. It's calculated through the chosen amount of funds and the amount of time that's set aside. Additionally, the user estimates Bitcoin's price for that period, then it will produce an estimate of how much Bitcoin one could accrue. Furthermore, this page shows a link to an article encouraging readers about the best ways to cut down unnecessary spending. In turn, this helps to maximize the sats-stacking game.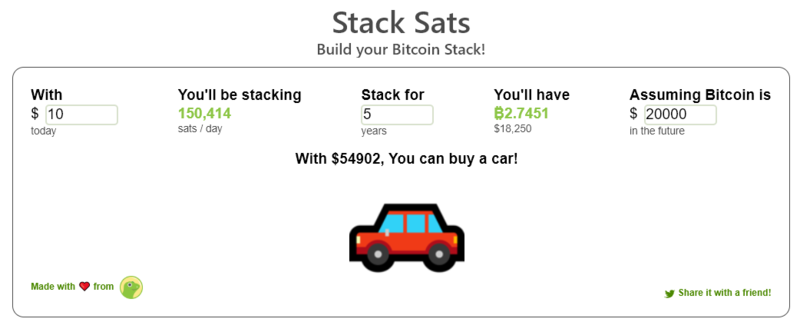 CoinGecko Compare
This tab allows you to compare any cryptocurrencies hosted on the CoinGecko site, side by side, with all information available. Simply type in the ticker in the search bar and select the tokens you'd like to compare. You can compare as many different tokens as you like and view project information from the token supply and hashing algorithms. Additionally, you can view the number of trading pairs a project has and the number of exchanges available to purchase said token.
Bitcoin Halving Countdown
CoinGecko has a designated section to a live countdown for the next Bitcoin Halving event. At the time of writing, the countdown clock displays '1188 days 23 hours 59 minutes', with the event currently expected to occur on May 6th, 2024, at 18:42. The Bitcoin Halving event occurs every 210,000 blocks (or every 4 years or so) when miners' Bitcoin rewards are cut in half. CoinGecko displays Bitcoin's current block number and how many blocks are left until the halving event happens. Beneath these metrics is a short description of what the Bitcoin Halving event is and why it's so important.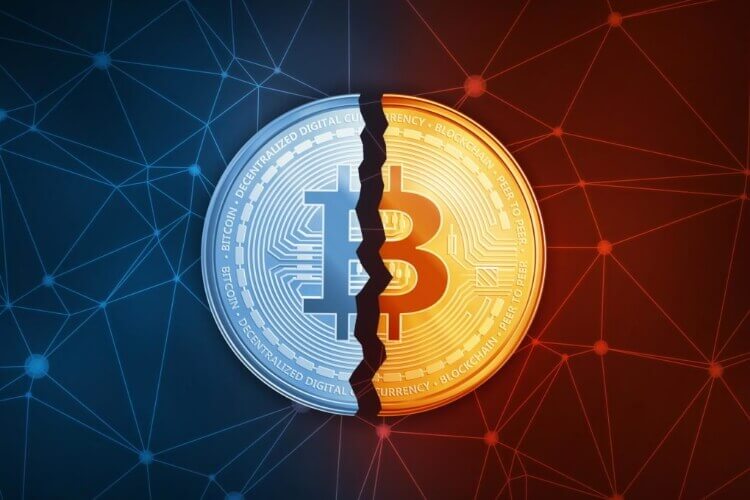 CoinGecko Candies
Each day when you log on to CoinGecko, you will have the chance to grab some free candies! The more consecutive days you log in, the more candies you will receive. For example, on day one you receive 10 candies, on day two you collect 20 candies, and so on. On day seven the reward jumps up to 100 candies before restarting the process again from 10 candies.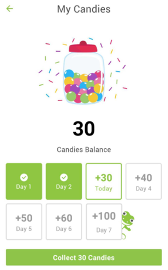 Why collect CoinGecko candies? Free giveaways and discounts on crypto-related products are the reason why CoinGecko users keep collecting their candies. CoinGecko often releases limited edition prizes that can be bought with the candies. This includes limited edition non-fungible tokens (NFTs), token launch starter-kit giveaways, discounts on hardware wallets, and crypto subscriptions.
CoinGecko Swag Store
Furthermore, users can choose to spend their candies on the ultimate CoinGecko Swag Pack for 6000 candies. Or, users can spend just 800 candies to receive a $10 discount in the CoinGecko Swag Store! The store features merchandise such as notebooks, t-shirts, lanyards, and even limited edition masks! Here you can also purchase the online 'How to DeFi' book.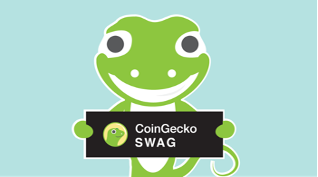 Why use CoinGecko?
With CoinGecko you can see live crypto prices organized and categorized in an order that is preferable to you. CoinGecko also makes it easy to organize and keep track of your portfolio using both the 'Tools' tab and 'Portfolio Management' options.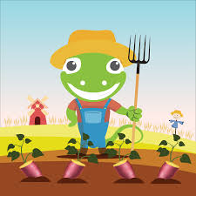 Furthermore, you can use CoinGecko to explore different markets and exchanges. CoinGecko allows you to view the liquidity levels, slippage, price differences, and arbitrage opportunities of multiple crypto assets, in one reliable space. Also, the trust score of exchanges is a fantastic way to steer new crypto users clear of dodgy exchanges that may steal all their funds. Additionally, this can help prevent severe price slippage due to low liquidity. This is often a mistake experienced by new users.
CoinGecko is also a fun way to earn some free goodies by collecting candies. Moreover, there are plenty of resources on CoinGecko including their API, newsletters, and reports on the latest updates from crypto projects. This is a great way to keep in the loop with CoinGecko site updates too.
CoinGecko Summary
CoinGecko is a one-stop-shop for all information around crypto prices, latest updates, and crypto educational material. The cryptocurrency aggregator site can be filtered into many categories to help sieve through the thousands of coins on the market. Furthermore, CoinGecko is one of the most trusted and reliable sites to provide an accurate token address and legitimate external link to an exchange. Also, the exchange's trust score provides a full breakdown of ratings including liquidity, cybersecurity, incidents recorded that may affect user security, and the publicity of the team. These factors combined drastically helps new crypto users avoid being scammed or receiving illegitimate information.
Moreover, CoinGecko gives users access to discounts on products and services within the crypto space! By fully understanding how to navigate CoinGecko, users gain access to an essential tool for applying fundamental analysis to the crypto markets. We've covered most of the features available, why not check out CoinGecko for yourself!
Do you want to take your knowledge of cryptocurrency and decentralized finance (DeFi) to the next level? The DeFi 101 course at Ivan on Tech Academy walks you through step-by-step how to make use of DeFi protocols safely. Plus, this course provides foundational learning to work toward financial independence and freedom. Following this, you can move on to DeFi 201 and learn how to program your own flash loans and more!