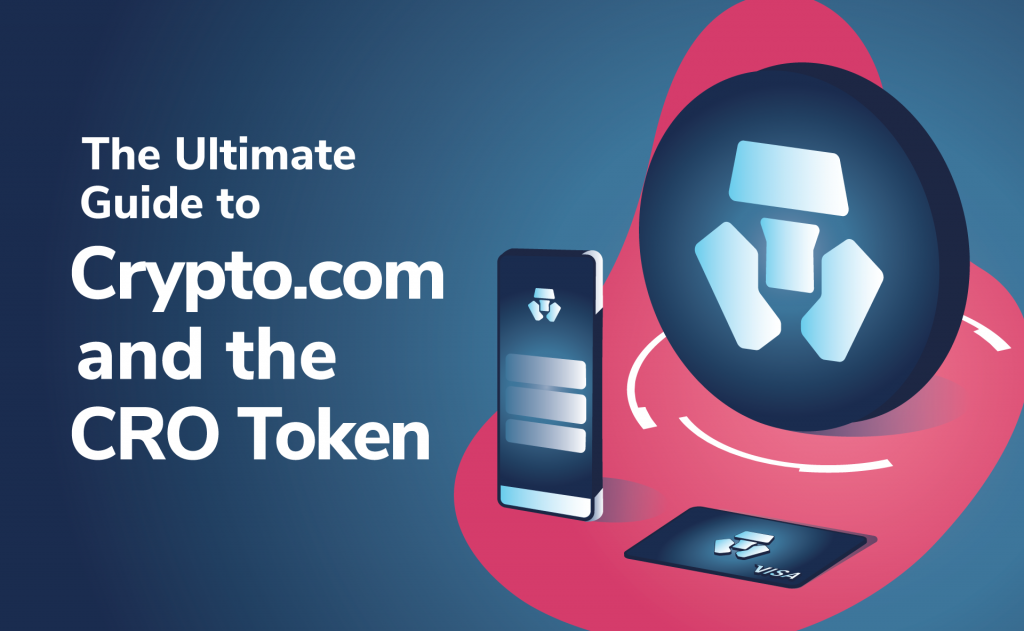 Since its founding in 2016, the Crypto.com ecosystem has evolved significantly. Resultantly, the platform's MCO token and CRO token have also changed over the years. Originally an ERC-20 token, Crypto.com's native cryptocurrency is now referred to as "CRO coin". This is since the launch of the Crypto.com Chain mainnet alongside the dissolution of the MCO token. The sudden change in token dynamics on Crypto.com was a controversial topic at the time. Following this, however, the CRO token has surged to new all-time highs as the Crypto.com app continues to gain adoption. This could also be due to recent token burnings and staking incentives. The popular Crypto.com card tiers differ with the amount of CRO value staked with the platform. Moreover, the most recent additional utility to the CRO coin is as the unit of account with the Crypto.com NFT marketplace. 
In this article, we're going to dive deep into the Crypto.com ecosystem, exploring the various roles and functions of the CRO coin. Moreover, we will look at the differences and utilities of the MCO token too. We will also discover the differences between the CRO token and CRO coin, and the staking requirements for Crypto.com card tiers.
For readers new to the cryptocurrency scene and yet to invest in crypto, be sure to check out our Crypto Basics course first. Learn tips to recognize and avoid crypto scams as you discover how to create and navigate a crypto exchange account safely and store your investments offline in cold storage. Also, to truly understand the value propositions of Bitcoin and blockchain technology, see our Bitcoin Money Revolution course. Here, you'll learn about the history of money, from gold to Bitcoin, and today's traditional banking infrastructure.
The CRO Token
The CRO token is a multi-utility token native to the Crypto.com Chain. Founded in 2016, Crypto.com aims to facilitate the "basic human right" for user-controlled money, identity, and data. The Crypto.com ecosystem has grown considerably, changing and adapting over the years to offer users some of the most competitive savings rates and crypto services. In turn, the CRO token itself has evolved too. The token's original deployment was as an ERC-20 token on the Ethereum blockchain. Further, the CRO token was one of two tokens in a dual token system with the now-defunct MCO token. We will explain this a bit later in the article.
Crypto.com Chain
On March 25th, 2021, Crypto.com launched their Crypto.com Chain mainnet, a fully decentralized public blockchain. Moreover, the open-source chain offers low fees with fast transaction finality, ideal for bringing cryptocurrency services to the masses. Crypto.com Chain effortlessly facilitates use cases such as decentralized finance (DeFi), payments services, and non-fungible token (NFT) transactions.
The chain uses a fault-tolerant design with instant and low-cost deterministic transactions. As a permissionless chain, Crypto.com Chain welcomes any developer contributions, validator partnerships, and innovative decentralized finance (DeFi) and payments initiatives. Furthermore, Crypto.com Chain is heavily focused on sustainability and is eco-conscious around carbon dioxide production as a byproduct of their services. In May 2021, Crypto.com made the promise to become carbon negative within 18 months, with a target for 2023. They hope to achieve this through a multi-stage approach and state to be on track for negating more carbon than is generated throughout the Crypto.com ecosystem.
Cronos EVM Chain
Currently in the testnet stage, Cronos is Crypto.com's Ethereum Virtual Machine (EVM)-friendly public blockchain offering instant portability for developers. This means that developers who have created decentralized applications (dApps) on other EVM-compatible blockchains can frictionlessly implement the Cronos chain in next to no time at all! But, why would developers choose to use Cronos for their dApps?
Cronos is designed and launched through Crypto.com. With this comes access to a growing international user base of over 10 million users, a great way to get your decentralized application (dApp) in front of new people! Moreover, Crypto.com offers up to one million dollars in funding per project looking to port and scale on the Cronos chain. Cronos is interoperable, scalable, and more cost-efficient to use than other blockchains, including Etheruem.
CRO Token vs MCO Token
During the Crypto.com initial coin offering (ICO), investors had a choice of two different tokens to invest in. Either the CRO token or the MCO token, both created on the Ethereum blockchain. The MCO token was responsible for several utilities across the Crypto.com ecosystem. However, in August 2020, Crypto.com announced plans to stop using the MCO token. All MCO tokens were to swap to MCO's sister token, the CRO token.
The subject was of much debate within the crypto community, with investors and traders unhappy and questioning the project's integrity. However, Crypto.com made the process for token holders seamless, with an automatic token transfer. Moreover, there was an option for users to convert their MCO tokens to CRO tokens early to receive a better conversion rate. In November 2020, all remaining MCO token holders automatically received CRO tokens at a ratio of 1:27 as the MCO token retired. For early token converters, the ratio of MCO to CRO tokens was 1:33 as a bonus of 20% for commitment to the project.
Although Crypto.com was tight-lipped around the token swap and gave token holders little notice of the controversial move, it was likely to improve the user experience of the Crypto.com ecosystem. As a platform marketed towards crypto novices with little technical understanding of Bitcoin, offering an all-in-one platform with one token instead of a dual-token system provides a more straightforward user experience of Crypto.com. Further, since the token swap, the value of the CRO token has increased substantially, reaching new all-time highs.
CRO Token Burning
Crypto.com had been focusing on the tokenomics of the CRO token long before the MCO token swap. Initially, there was a maximum supply of 100 billion CRO tokens. However, shortly before the launch of the Crypto.com Chain mainnet, Crypto.com announced the largest token burning in history. This was to prove its commitment to decentralization and to increase the scarcity of the CRO token.
On February 22nd, 2021, Crypto.com burned 59.6 billion tokens. A further 10.4 billion tokens are locked in a smart contract for burning each month as they become unlocked. As such, a total of 70 billion tokens, or 70% of Crypto.com's original CRO token supply, will be burned. This means the circulating supply of CRO tokens increased from 24% to more than 80%. Token holders were pleased that fewer tokens can be dumped in the market by the team. Originally, 75% of the 100 billion CRO tokens were held by the Crypto.com team for development programs and initiatives. Following the token burn with 30 billion tokens remaining in circulation, only 5.9 billion are held by the Crypto.com team.
CRO Coin Utilities
Upon the CRO token migrating from an ERC-20 standard to a native Crypto.com Chain cryptocurrency, the digital asset is technically now a coin. Tokens and coins are similar but with one underlying difference. Tokens are cryptocurrencies deployed through applications built on blockchains. On the other hand, coins are cryptocurrencies that are native to and deployed directly from a blockchain. Since the Crypto.com Chain launch in March, the CRO token is often referred to as "CRO coin".
The multi-utility CRO coin can offer holders and stakers of the asset bonus rewards and exclusive opportunities. Below we look at the various elements of the Crypto.com ecosystem and how the CRO coin can benefit users who interact with the protocols.
If you'd like industry expert, video-led guidance on interacting with decentralized finance (DeFi) protocols, see our DeFi 101 course at Ivan on Tech Academy! Here, we explain how to install and operate the most commonly-used Web3 wallet, MetaMask! Also, we show students how to safely interact with DeFi platforms, including Aave, Compound, and Uniswap. Then, take your DeFi skills to the next level with our DeFi 201 course. In this course, you'll discover how to take out flash loans, take advantage of crypto arbitrage opportunities and create decentralized hedge funds too! Start your DeFi journey today at Ivan on Tech Academy!
Crypto.com Exchange
A core element of the Crypto.com ecosystem is the Crypto.com Exchange. Here, CRO coin holders have a choice of activities and utilities for the token through the platform, including Supercharger, Trading Arena, and The Syndicate. The Crypto.com Exchange also offers spot, margin, and derivatives trading too.
Supercharger is a way for CRO coin holders to mine new DeFi tokens that will then shortly after launch through the Crypto.com Exchange. There are many different token pools available, with the Supercharger event split into two sections. Firstly, the 45-day "Charging Period" is when users can stake and withdraw CRO tokens from the Supercharger pool at any time. Crypto.com will then calculate the rewards the user is entitled to before distributing the rewards during the "Reward Period". Users can receive their earned DeFi tokens distributed daily across the following 45-day period.
The Syndicate is the place that allows CRO coin holders to get exclusive discounts on popular cryptocurrencies that are available or will soon be available on the Crypto.com Exchange. Users receive an allocation with a higher discount with the more CRO coins staked on the platform and trading activity within a 30-day period.
Furthermore, the Crypto.com Exchange Trading Arena is a community platform for users to play games and earn cryptocurrencies. The Trading Arena offers trading competitions with prizes, including a Tesla Model 3 or $100,000!
Crypto.com DeFi Wallet
Often, centralized exchanges and platforms offer a custodial service. This means that the exchange is in control of the private keys to users' funds. For investors and traders new to the cryptocurrency scene, they may find it appealing not to have the responsibility of maintaining security around private key access to funds. However, a famous saying within the crypto community is "Not your keys, not your coins". In short, if an exchange's CEO or key holder suddenly disappears or passes away unexpectedly, no one else can access those funds. It is a rare occurrence, but centralized exchanges risk users receiving notice of sudden inaccessibility to funds.
Crypto.com acknowledges this predicament as a centralized entity. Therefore, Crypto.com now offers a decentralized non-custodial wallet compatible with over 100 different cryptocurrencies. Crypto.com's decentralized finance (DeFi) wallet allows users to remain in control with full access to their private keys to their funds.
Integrations with popular DeFi protocols such as Yearn Finance (YFI) and Cosmos (ATOM) allow users to earn interest on their crypto holdings using the Crypto.com app while retaining rights to their private keys. Moreover, CRO token holders that stake their funds can boost their yield earned on other cryptocurrencies. The Crypto.com app also allows CRO holders to delegate their coins to support the network and make a minimum 20% annual percentage yield (APY) in return.
Crypto.com Card
By staking CRO tokens, users can earn various rewards and exclusive features with the Crypto.com card range. A staple in the Crypto.com ecosystem, the platform offers a range of VISA cards that come with a variety of perks. As one of the first crypto debit cards, the Crypto.com card operates as a prepaid card. Users can top up the card using either fiat or cryptocurrencies.
The Crypto.com card comes in a range of different tiers, each offering cashback paid in CRO tokens. The midnight blue card is the lowest tier and is free to use with 1% cashback. From here, the Crypto.com card tiers involve staking the CRO token. Also, these tiers offer the statement metal cards in different colors that will stand out in your wallet. The first tier requires a stake of $400 worth of CRO tokens for the Ruby Steel card. This includes 2% cashback on spending, plus a Spotify subscription. The next level requires a stake of $4,000 worth of CRO tokens, with cardholders receiving 3% cashback and a Spotify and Netflix subscription. The Royal Indigo and Jade Green cards also offer airport lounge access with this tier too. 
The top two Crypto.com card tiers include the perks mentioned above and subscriptions, plus Amazon Prime, one guest with the airport lounge access, an exclusive merchandise welcome pack, plus Crypto.com Private. This offers "priority customer service" and industry events access, among other rewards. The Frosted Rose Gold and Icy White cards offer 5% cashback on spending with a stake of $40,000 worth of CRO tokens. The top-tier Obsidian card (named after the black volcanic glass) requires a stake of $400,000 of CRO tokens. Obsidian cardholders additionally receive a 10% discount across AirBnb and access to the Crypto.com private jet partnership.
Crypto.com Earn
Another use case for your CRO coins could be to earn more yield on your other cryptocurrency investments! With the Crypto.com app, you can earn interest on various cryptocurrencies by depositing assets into flexible deposit terms. The amount of interest you make will depend on the amount of CRO coins also staked.
The tiers for interest rates increase at 5000, 50,000, and 500,000 CRO tokens staked with the platform. The top tier offers an 8.5% interest rate with Bitcoin. Crypto.com Earn offers some of the most competitive interest rates in the market.
Crypto.com NFTs
CRO coins are also a medium of exchange within the new Crypto.com NFT marketplace. Featuring international artists and global brands such as Astin Martin and Boy George, the Crypto.com NFT marketplace is another way in which Crypto.com is aiding the mass adoption of blockchain technology.
The marketplace offers hundreds of limited edition non-fungible tokens (NFTs) curated by a dynamic breadth of artists. Crypto.com offers NFT collectibles by leading sports athletes, artists, musicians, celebrities, gaming, and more! Also, Crypto.com NFT is offering frequent "drops" of NFT artworks.
Exploring the CRO Token & CRO Coin Summary
The CRO coin is native to the Crypto.com Chain, initially starting as an ERC-20 token built on Ethereum. Also, as the primary medium of exchange within the Crypto.com Chain ecosystem, holders of the CRO coin can earn higher rewards by staking the token on the platform.
Although Crypto.com is a centralized platform, similar to the Binance ecosystem, it is exploring decentralized services. This then caters to the newcomers to the crypto industry, often not wanting the responsibility of their private keys, yet simultaneously catering to more crypto-savvy users wanting a non-custodial service.
Moreover, as the Crypto.com ecosystem continues to evolve, the CRO token is gaining greater utility. Whether you want to earn interest, get cashback, or use a Crypto.com card, the CRO coin is essential to make the most out of the platform. Furthermore, the increase in CRO staking is reducing the tradeable supply of the CRO coin. In turn, this could provide an element of scarcity to the CRO coin if the platform continues to thrive.
If you would like to learn how blockchain technology works on a fundamental level, check out Ivan on Tech Academy. No matter your experience, the Academy offers various courses suited to all backgrounds and skillsets. For readers fresh to the crypto industry, start with our Blockchain & Bitcoin 101 course! You'll learn about the foundations of blockchain and how it facilitates decentralization.
To discover how blockchain technology can be integrated with current centralized IT infrastructures, see our Blockchain Business Masterclass! Whatever your blockchain dreams, Ivan on Tech Academy has the course to make it come true! Start today with a 14-day money-back guarantee! Also, don't forget to follow us on Twitter @Academy_IOT! We'd love to hear your thoughts about the CRO coin and the Crypto.com card!