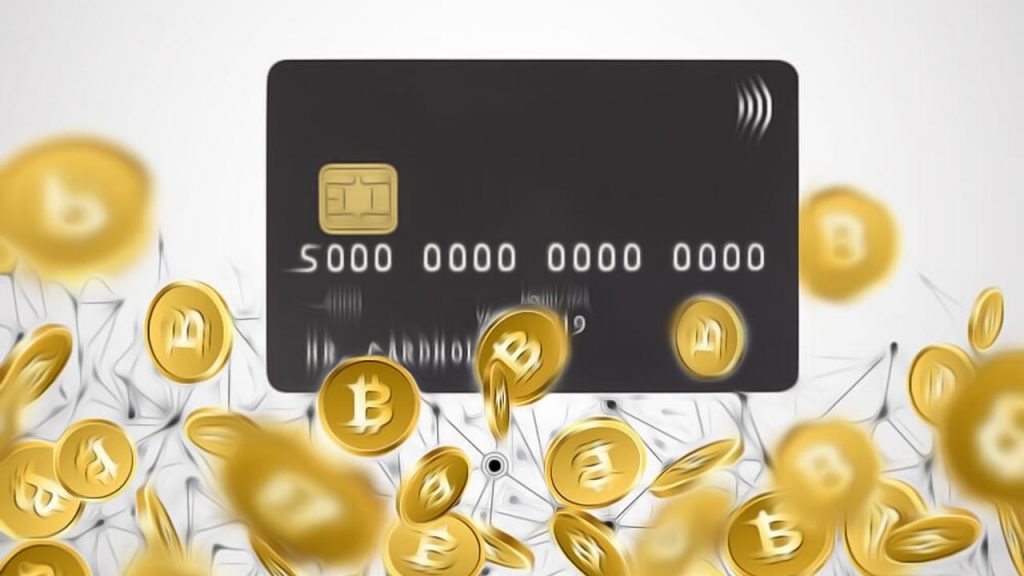 Crypto debit cards seem to be appearing left, right, and center. Each of these offer a bridge between the crypto assets and the traditional financial system, along with various perks and features. In this article we'll take a look at the top five crypto debit cards available, and how they are helping to bring cryptocurrencies to the mainstream.
Currently, there are only a few retailers and merchants that accept Bitcoin or other cryptocurrencies as payment. Though we are still in the very early stages of adoption, traditional financial institutions who have previously dismissed Bitcoin as a scam are now seeking partnerships with cryptocurrency firms to cater to a changing financial landscape.
Why Do We Have Crypto Debit Cards?
PayPal, Visa, and MasterCard have come to their senses this year with their decision to make the transition between fiat currency and cryptocurrency smoother. In doing so, they are partnering up with several major crypto players. This aims to offer a seamless shopping experience to users when spending their crypto either in-store or online.
By creating a product that combines traditional financial applications with frictionless cryptocurrency payments, these alternative banking tools are likely to drive further adoption towards cryptocurrency by simply offering a more attractive alternative to the legacy system. As faith in fiat currency continues to decline and awareness of cryptocurrency increases, there's no wonder crypto debit cards are becoming so popular.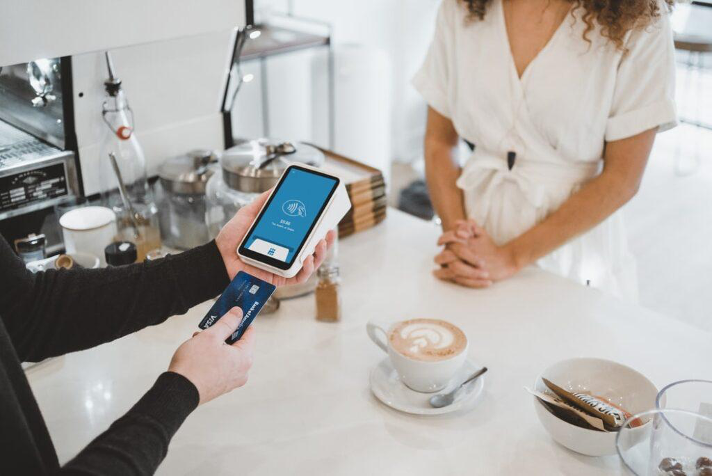 As more of these products continue to emerge, the demand for crypto services in POS (point of sale) locations will surge. As such, the incentive for development of such products outside of the crypto space will also grow.
Crypto for Everyday Transactions
Building and strengthening the cryptocurrency market involves the use of crypto assets as currency – this means using crypto for everyday transactions. Cryptocurrency is a free market, valued purely on supply and demand – the more opportunity there is to spend crypto, the more demand there will be for tools to improve the overall experience.
Despite the value proposition of holding Bitcoin and other cryptocurrencies, an increase in transactional volume would point towards the higher utility of that particular coin. When a coin has high utility, that is a signal for broader adoption.
One of the main obstacles when using cryptocurrency for everyday payments is that prices can fluctuate dramatically. Coins with low trading volumes can be subject to price manipulation when a whale – someone who holds a large share of the market cap – who then decides to sell their coins, pushing down the price.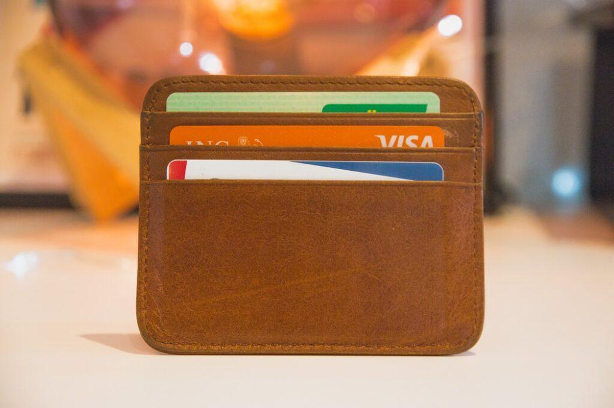 Will crypto debit cards soon become common in wallets?
This means that often new coins are not considered to be a reliable tool for transactions. Despite the low market cap of some newer coins, the market cap will inevitably grow with the success of the project, reducing the impact of price movement from whales and providing great returns to early adopters. Crypto.com's CRO token is a great example of this, securing a top 10 spot on CoinGecko.
The increasing development of decentralized banking tools is creating opportunities for those with limited access to financial instruments – assisting in the development of emerging economies and scaling of businesses while offering employment opportunities and an overall increase in wealth.
Best 5 Crypto Debit Cards Today 2020
Here we have listed 5 of the best crypto debit cards available, plus a BONUS selection at the end!
Cryptopay
Founded in October 2013 by Dmitry Gunyashov and George Basiladze, Cryptopay is one of the original crypto card providers. Cards are available to users citizens across Europe, Russia, and soon Singapore however, the products and services available can be used worldwide.

Cryptopay has experienced its fair share of problems with card suppliers in the past, tweeting in January 2018:
"Unfortunately, our card issuer instructed us to cease all Cryptopay prepaid cards starting January 5th, 2018. All funds stored on cards are safe and will be returned to your Cryptopay accounts ASAP. Sorry for all the inconvenience caused, we're working on the solution!"
Cryptopay has since resolved these issues and now offer their services in the UK. The company is building a strong team, working on mobile development, customer service, and recruited new Card Programming Director, Velin Vlasev.
With Cryptopay, Users Can:
Purchase Bitcoin, Litecoin, Ethereum and XRP using a bank card
Purchase cryptocurrencies and deposit into a personal bank account
Use a Cryptopay card to withdraw cash from ATM
Open a business account to accept crypto payments from clients
Available Currencies: Cryptopay currently supports Bitcoin, GBP, USD, and EUR.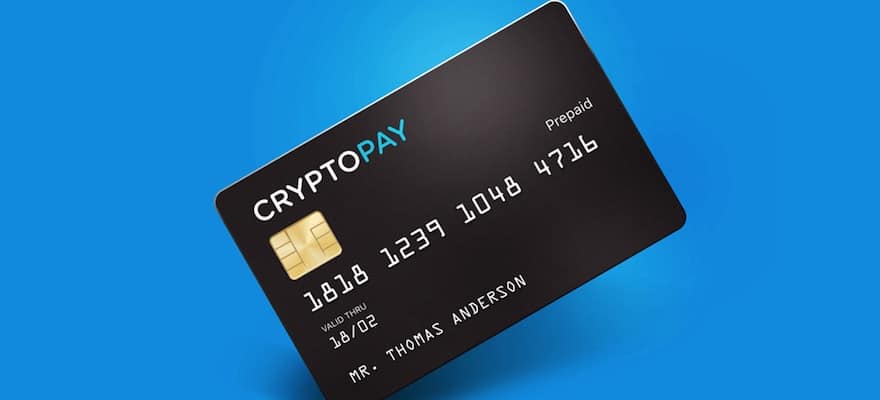 Break down of fees in local fiat currencies: ($/£/€)
Price for a virtual card – Free (limited time offer)
Price for a plastic card – 5 (limited time offer)
Loading / Unloading fee – 1%
Monthly management fee – 1
Domestic ATM fee – 2.5
International ATM fee – 3.5
"We don't play with your money in the stock market casino – we are not a bank, your funds are kept in a secure pot." – cryptopay.com
For a breakdown of the relevant fees, see here.
Binance Card
Following the acquisition of CoinMarketCap in April 2020, Binance announced a further acquisition of Swipe – a crypto asset debit card company – at the beginning of this month. Binance announced the launch of the Binance Card several months back. This recent partnership allows users to spend their Bitcoin and other crypto assets at any merchant accepting Visa payments.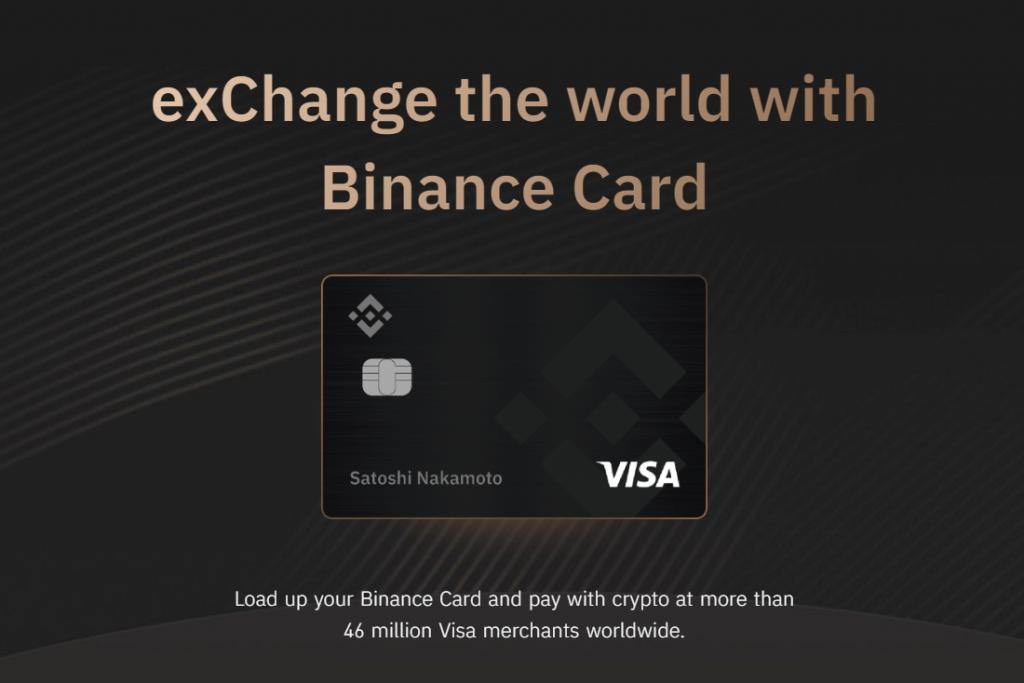 The Binance card works in a slightly different way to most other crypto card providers. Using the Binance Card mobile app, users can load their spot account with either BTC (Bitcoin), SXP (Swipe Token), BNB (Binance Coin), or BUSD (Binance USD). Assets remain in their native form until the moment a transaction occurs, rather than manually converting your crypto before you want to make a purchase.
At this point, Visa will confirm your account has the funds available and convert your crypto to the merchant's preferred fiat currency. This all happens in seconds behind the scenes, creating a seamless user experience.
The Binance Card will soon be rolled out to European customers. CEO of Binance Changpeng Zhao or CZ, tweeted to followers confirming the shipment of the cards to Europe on 25th July. This is in line with previous reports of an August launch date for certain European countries.
How do I order a Binance Card?
According to the Binance website, the Binance Card is currently supported in the following regions:
Austria, Belgium, Bulgaria, Croatia, Republic of Cyprus, Czech Republic, Denmark, Estonia, Finland, France, Gibraltar, Germany, Greece, Guadeloupe, Hungary, Iceland, Ireland, Italy, Latvia, Liechtenstein, Lithuania, Luxembourg, Malta, Martinique, Monaco, Netherlands, Norway, Poland, Portugal, Reunion, Romania, San Marino, Saint-Martin, Slovakia, Slovenia, Spain, Sweden, The Aland Islands and the United Kingdom (Including Guernsey, Isle of Man, and Jersey).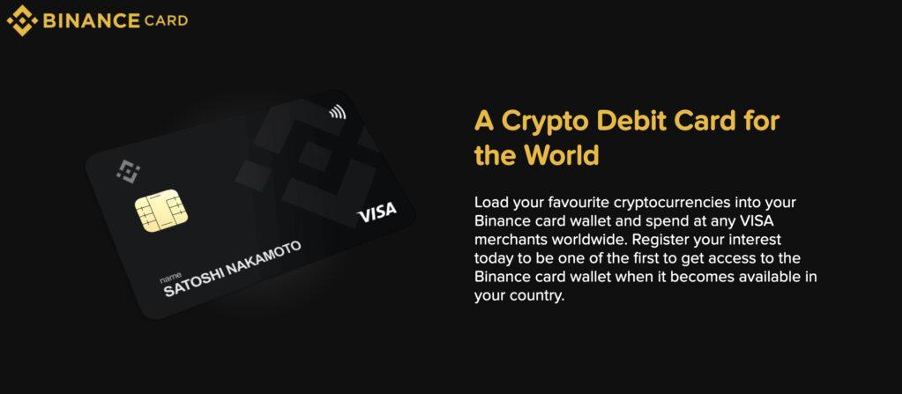 To sign up for a card you will need to register your interest at card.binance.com and you will receive an invitation email when the card is available in your area.
To place an order for the card you will need to complete KYC Level 2 (Know Your Customer – confirming photo ID and personal info) and reside in one of the above-listed countries supported by Binance Card.
The exact cost of management and transaction fees for the Binance Card is still to be confirmed however, Binance has revealed that customers will only be able to purchase the card and make deposits using cryptocurrency. Users will pay a one-off fee of 15 USD in BTC for the card, with no monthly or annual charges.
Although the release date is yet to be confirmed, The Binance Card is likely to be one of the most successful crypto debit cards of 2020.
Coinbase Card
Coinbase is another major global exchange now moving toward building a crypto-friendly world by introducing the Coinbase Card.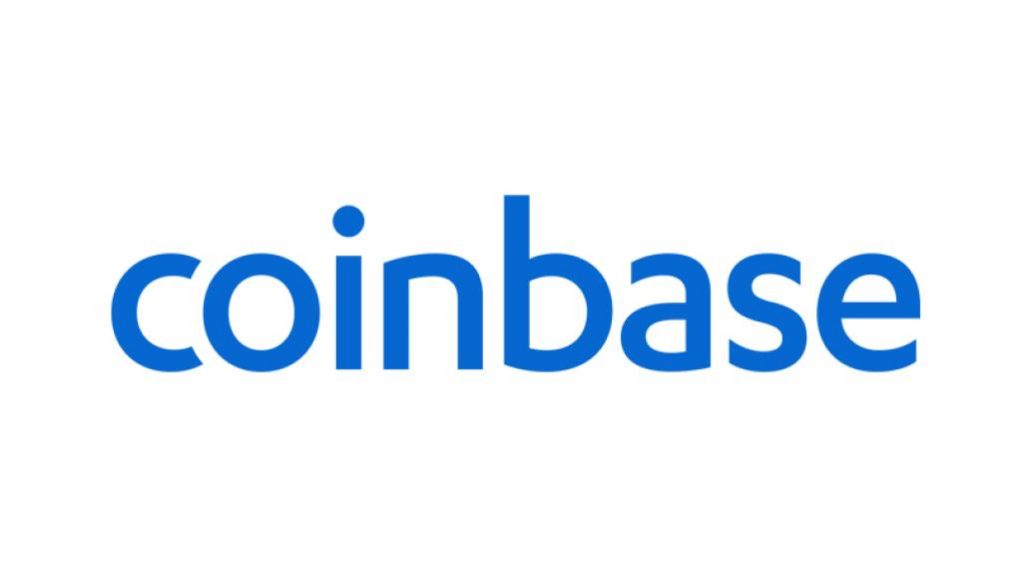 Coinbase was established in 2012, just 3 years after the creation of Bitcoin and blockchain technology – with the vision of offering everyone the chance to buy and store Bitcoin securely.
The crypto exchange has since gone from strength to strength, achieving 35 million active users globally, making Coinbase the largest crypto exchange by the number of active accounts.
The introduction of a Coinbase Debit Card allows users from across 100+ countries to spend cryptocurrency in their Coinbase account at any merchant accepting Visa, online, in-store, internationally, and for ATM withdrawals.
Below is a list of the Coinbase Card fees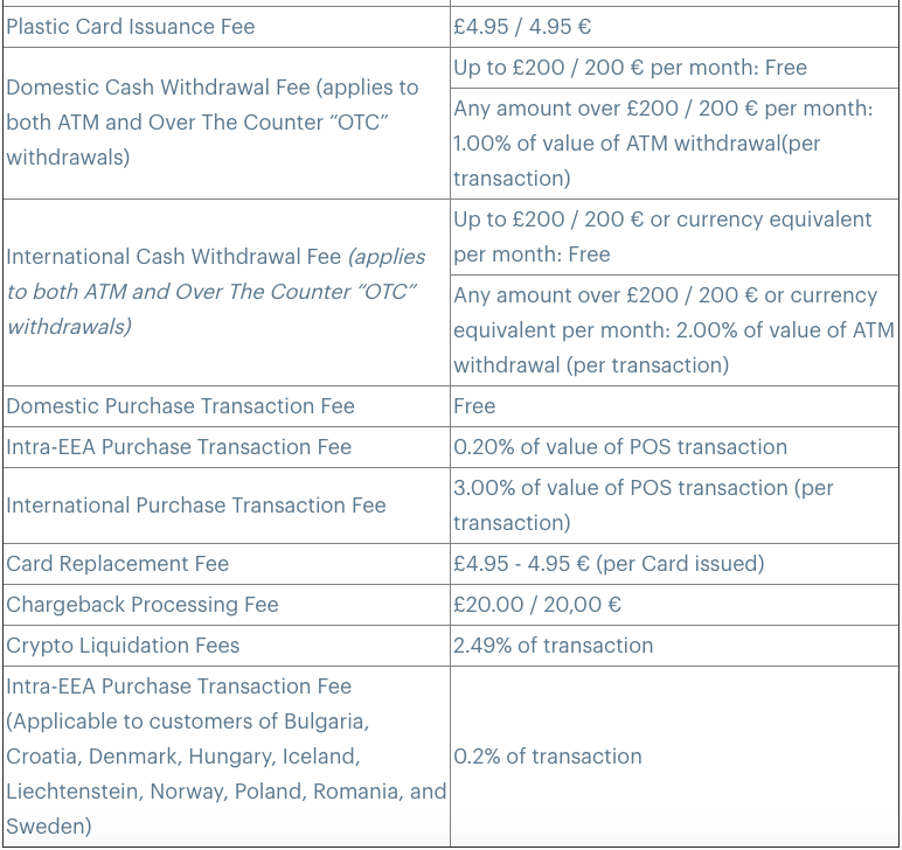 It's also worth noting that the maximum ATM Withdrawal amount is £500/500€ per day, with a daily spending limit of £10,000/10,000€.
Monolith
If you're new to the scene, we're not talking about a large rock or geological feature. Monolith market themselves as a "decentralized bank" – offering far more than just a crypto debit card, Monolith has created the complete DeFi solution.

Co-founded by Mel Gelderman and David Hoggard, the start-up supports two fiat currencies (GBP and EUR) and offers a place to store ETH and other ERC-20 (Ethereum based) tokens.
Rebranded from Token Card to Monolith in Summer 2019, the eclectic decentralized banking platform claims to offer the first Visa debit card with a non-custodial option. This means that you hold the private keys to your coins. Centralized exchanges such as Coinbase or Binance offer a custodial service, meaning your private keys are stored securely on a centralized server or cold storage wallet. This means, technically, you do not own these coins.
With Monolith, you are your own bank. You have the option to swap currencies through a DEX aggregator with no exchange rate mark-up. You can spend your crypto with the Monolith Card, earn interest by staking stablecoins (cDAI and CHAI), and soon Monolith will offer the option of depositing your salary directly into your Monolith account in DAI!
Monolith's fees are displayed below:
| | |
| --- | --- |
| Monthly Fee | 0 |
| Card Activation & Shipping | 0 |
| Domestic Purchase | 0% |
| International Purchase | 1.75% |
| ATM Withdrawal – Domestic | Free up to twice a month then £0.75 / €0.85 per withdrawal. |
| ATM Withdrawal – Europe | £1.20 / €1.50 (e.g. if in a UK ATM with € card) |
| ATM Withdrawal – International | £1.75 / €2.00 |
| Card Top-Up Fee | 1% |
The ATM Withdrawal limit is £350/350€ per day, with a daily £7500/8000€ spend limit.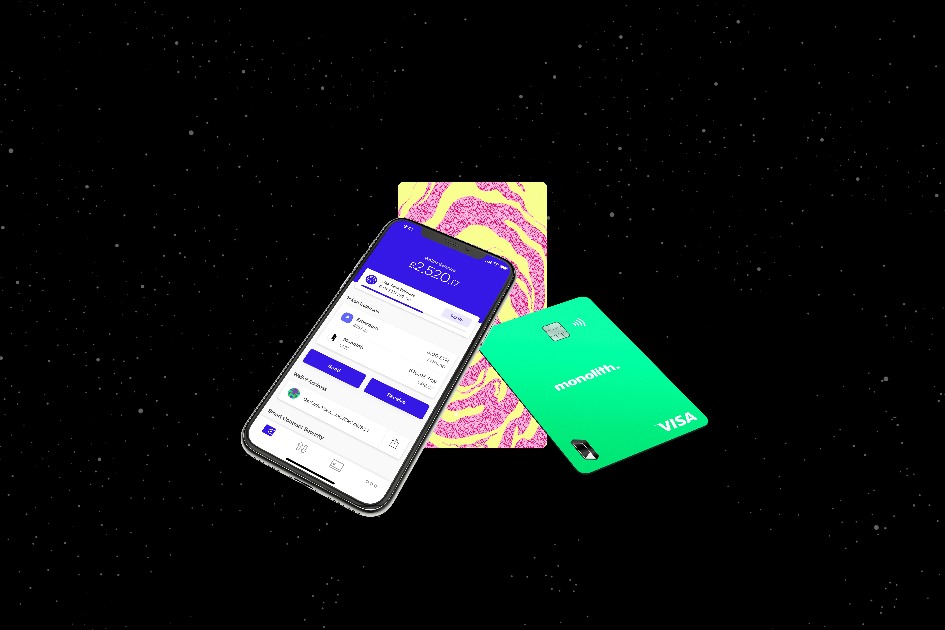 Monolith is a name to keep an eye on, with new developments and features expected to be rolling-out within the year this has the potential to be one of the best crypto debit cards in the coming months, pushing the Defi narrative into exciting new territory.
Crypto.com
The Crypto.com MCO Visa card is possibly the frontrunner of all crypto debit cards in 2020 claiming the top space for best crypto debit cards, offering some of the most attractive fees and perks with a beautifully designed app interface.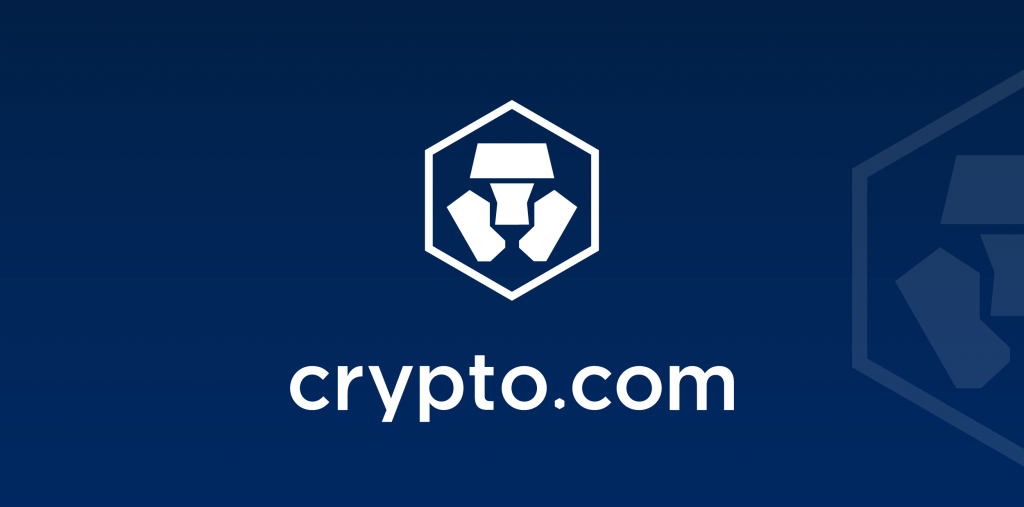 The Crypto.com MCO card ticks every box on the cryptowisser.com list of Cryptocurrency Debit Cards. Crypto.com allows you to deposit funds on to your card through wire transfer, crypto credit, or PayPal and has a low fee rating.
Crypto.com offers some amazing benefits for staking the native MCO token, with a 5 tier system that increases rewards with the more coins that are staked by the user.
Even if you choose the free option without staking any coins, with each purchase you will receive 1% of every transaction in MCO rewards. The card has a $200 monthly ATM withdrawal limit and a $2000 monthly interbank exchange rate limit (0.5% thereafter).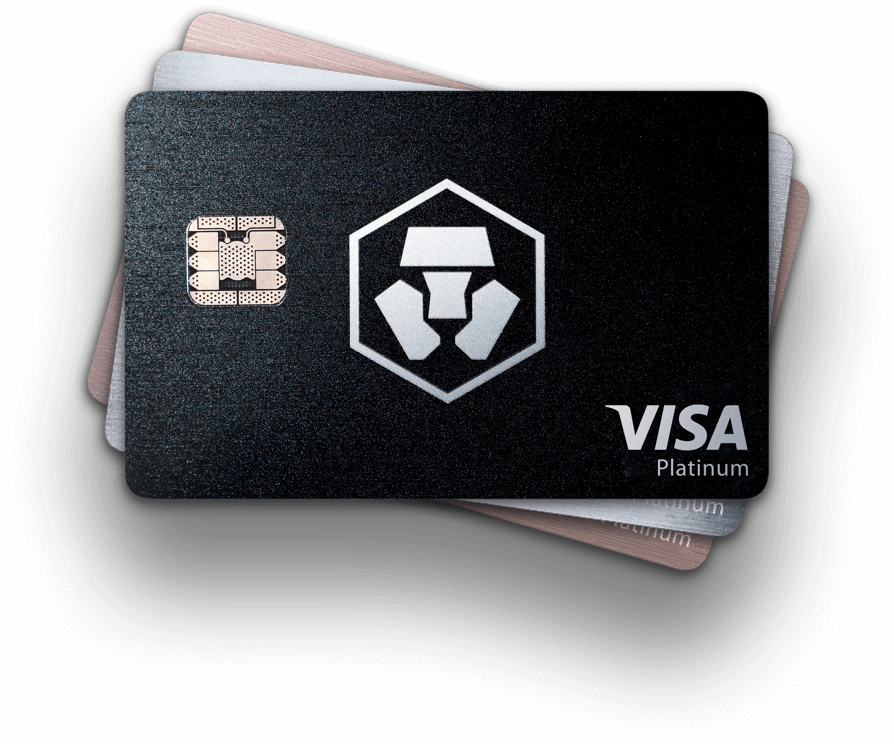 The top tier offers 5% MCO reward on each purchase, a variety of subscription services free of charge, exclusive discounts, bonus interest, Airport Lounge Access for yourself and a guest when staking 50,000 MCO coins. The withdrawal limit also increases to $1000 per month – with no fees!
BONUS Crypto Debit Card
Plutus
Plutus, not to be confused with Plutus Defi, was founded in 2015 and has been growing each and every day since. It currently supports GBP and EUR fiat currencies, with ETH and native token PLU as the only supported cryptocurrencies.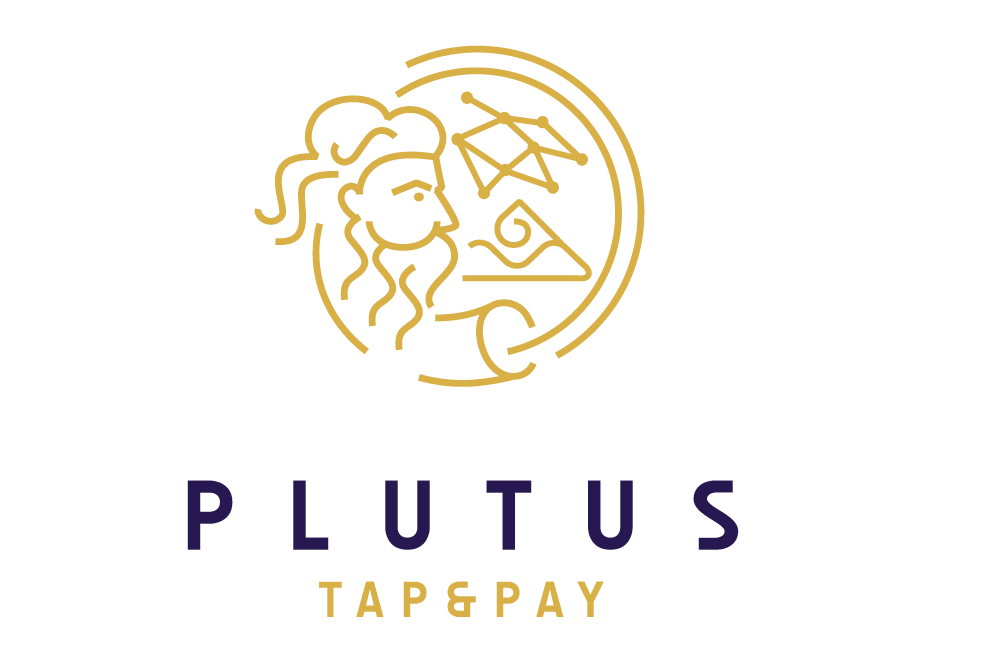 Similarly to Monolith, Plutus also offers a non-custodial platform for users, with a 3 tiered plan. The free option offers an unlimited account balance, £5000/5000€ monthly spending limit, and a £6000 monthly trading limit.
However, if you chose to go for the premium package at just under £5/5€ per month, you can earn 3% PLU rewards on every transaction, cashback at selected retailers, and 0% trading fees. To top it off your card order is also free.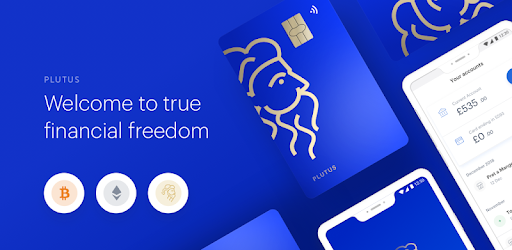 Best Crypto Debit Cards Conclusion
Crypto debit cards have come a long way in recent months, providing a plethora of services that cater to all kinds of banking needs. Whether you want to keep your fiat money in place and transfer it at the point of sale, or you want to stay as close as possible to the pulse of decentralized finance, crypto debit cards are already hugely popular and look set to be one of the biggest trends if 2020.
Despite some early teething issues, crypto debit cards and decentralized banking applications can offer substantial interest rates through staking rewards at a time when traditional financial institutions struggle to keep their heads above water, let alone offer a compelling rate for savers.
Crypto debit cards and decentralized financial applications are making it easier for people to gain financial independence every day while operating safely in the familiar world of fiat, all while pushing adoption and innovation within the crypto space.
There is a clear move towards cryptocurrency by centralized financial institutions, but they have some catching up to do if they want to compete with these decentralized banking solutions.
If you want to learn more about cryptocurrencies and blockchain technology in general, be sure to check out Ivan on Tech Academy. Ivan on Tech Academy is one of the most popular online platforms for learning crypto, and offers countless crypto courses. What are you waiting for?