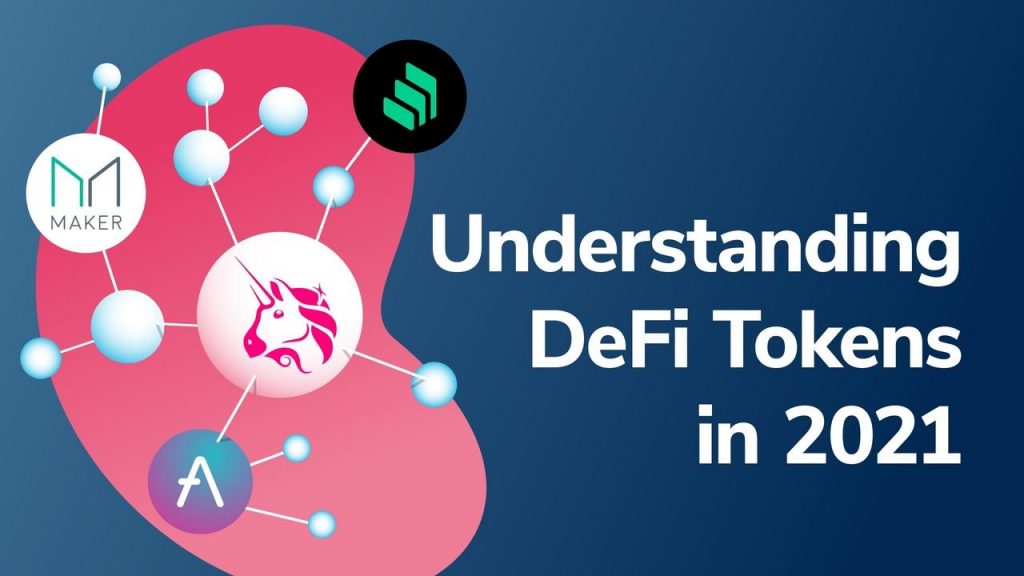 Decentralized Finance (DeFi) has taken the crypto world by storm over the past year, as 2020's "Summer of DeFi" propelled many projects and tokens into the spotlight. Now, with record amounts of value locked in Ethereum-based DeFi platforms and a multitude of top-performing DeFi tokens showing incredible price action, it seems only fitting that we bring you this DeFi token review. It's time to reflect on the progress made in the DeFi space and see just how far this industry has come in such a short time. Furthermore, we want to look to the future and see how DeFi is set to disrupt the legacy financial system.
In this article, we're going to provide a comprehensive overview of the top-performing DeFi tokens and projects. We're going to look at how decentralized finance works and the promise it holds for the future. Also, this DeFi token review will include an analysis of the projects behind the DeFi tokens and the use cases that give them value.
If you're keen to learn more about decentralized finance, we highly recommend visiting Ivan on Tech Academy. As the number-one blockchain education suite online, Ivan on Tech Academy has courses that cover all areas of the blockchain industry. Also, be sure to check out our DeFi 101 and DeFi 201 courses to get a head-start in the rapidly evolving world of DeFi!
What Is DeFi?
Decentralized finance, or DeFi, is a popular buzzword beginning to make a name for itself in mainstream media. But what is DeFi?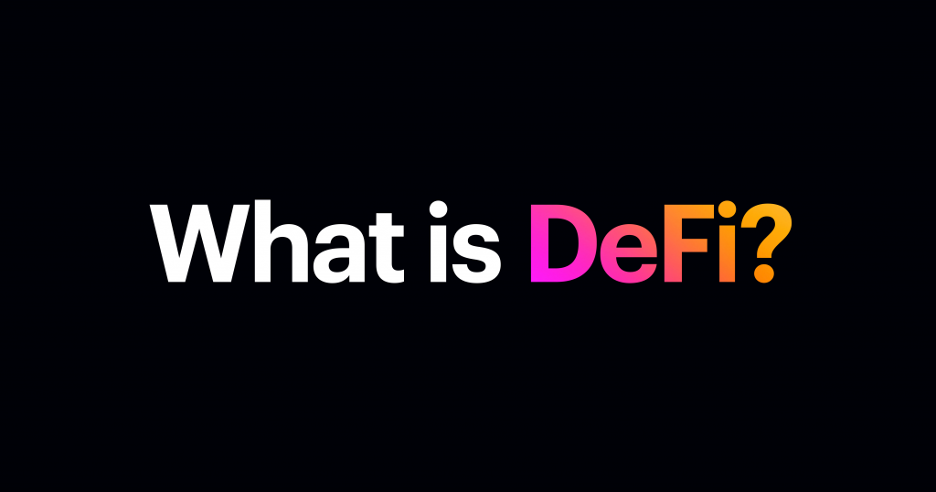 DeFi is a new wave of financial innovation, allowing anyone with internet access to secure transparent ownership of digital assets. Furthermore, DeFi creates a global opportunity for financial services and tools, often restricted to high-net-worth individuals and enterprises.
This is achieved through the use of blockchain technology, a type of distributed ledger technology. Blockchain creates a decentralized global network of nodes (computers) that can mathematically verify transactions, without any need for human interaction. As a result, this means that there is no central governing party nor a single-point-of-failure.
Using blockchain technology as the foundation, the Ethereum Network publicly launched in 2015. Ethereum created a landscape for developers to build decentralized applications (dApps). Significantly, the Ethereum blockchain held unique advantages over Bitcoin at the time with the ability to deploy smart contracts. Since then, however, there have been many other smart contract-friendly blockchains created in competition with Ethereum. Despite this, none have really come close. Ethereum is the second-largest cryptocurrency by market cap and the Ethereum blockchain is host to hundreds of DeFi applications built on top of it.
DeFi applications come in all shapes and sizes. Some platforms are designed for global borrowing and lending of cryptocurrencies. Other projects are developer-focused, creating innovative protocols to improve the user or development experience. There are thousands of cryptocurrencies on the market. There are approximately 211 DeFi tokens at the time of writing, with even fewer established as safe, legitimate platforms. That's why in our DeFi token review 2021 we have only listed the top-performing DeFi tokens and the projects behind them that are statistically proven to be successful and thus-far sustainable.
What Are DeFi Tokens?
Before we get to the juicy part of our DeFi token review, we'll first explore some of the roles and use cases for DeFi tokens. As briefly explained above, the DeFi infrastructure is based upon smart contracts. Smart contracts can be referred to as 'programmable money'. They create the possibility to move funds from one wallet to another, upon a certain expectation or agreement being met.
Most smart contract-based DeFi protocols need oracles to function. Oracles search and provide smart contracts the reliable data required to execute a transaction. Price feeds are an example of this, as most DeFi protocols wouldn't function without them. Therefore, it is only natural that our DeFi token review features oracle projects, as the DeFi space continues to rapidly expand.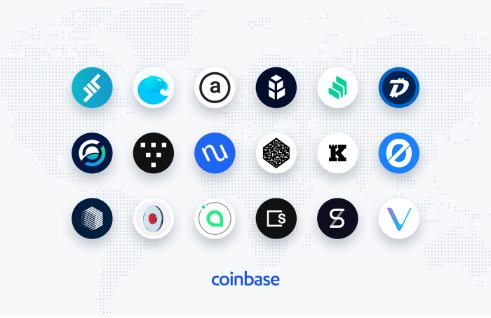 Other DeFi tokens are designed to be staked on a projects' platform to secure the network. Staking often allows users to validate transactions, and earn rewards in the process. See our How to Make a Passive Income with DeFi article for everything you need to know about how this can be achieved.
Additionally, some DeFi tokens can be used for a process known as "token wrapping". For example, the Bitcoin blockchain is not able to communicate with the Ethereum blockchain at this time. Therefore, if someone wants to use their Bitcoin on an Ethereum-based DeFi application, they would need to use "wrapped" Bitcoin. To learn more about how this works, read our Understanding Wrapped Bitcoin article. In short, users lock up their Bitcoin with a wrapping protocol and receive the same value of Bitcoin, but in an Ethereum-friendly format.
There are plenty of other functions DeFi tokens could serve. Below in our top-performing DeFi token review of 2021, we've covered a wide array of DeFi use cases that are reshaping the finance industry.
DeFi Token Review 2021
We wanted to create a fair and unbiased DeFi token review of 2021 for our readers. Seeing as 2021 is just kicking off, we are doing so by going through the top-performing DeFi tokens of 2020, the past year. Also, by gaining an understanding of how a project has previously performed, it can be easier to calculate risk management when investing.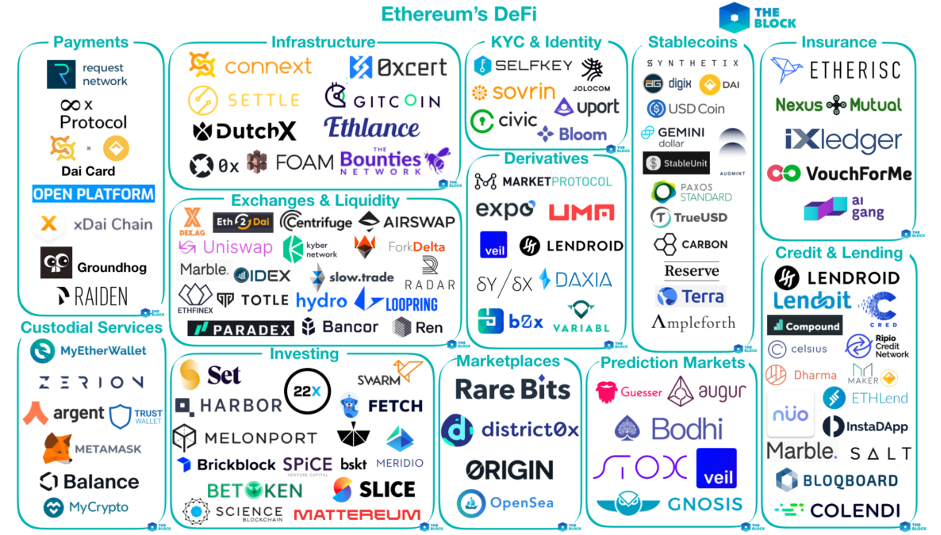 Top-Performing DeFi Tokens Review 2020
The following projects in our DeFi token review have been taken from the top-performing DeFi tokens according to CoinGecko and DeFi Pulse. (See our Guide to DeFi Pulse here!). Moreover, this list appears to corroborate with 5 other independent DeFi token reviews of 2020.
Compound
Some believe it was Compound that kicked off the summer DeFi hype in June 2020, which has since climbed to the third position on DeFi Pulse's list of lending platforms. Compound's COMP token pumped immediately to an $800 million market cap upon launch, with a strong close of $650 million at the end of 2020. COMP peaked at $336 and closed the year at $157.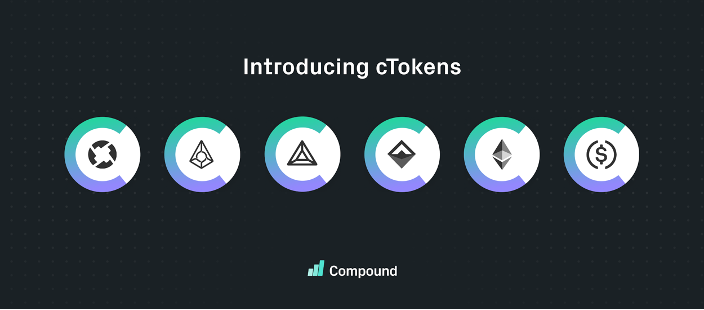 Maker
Maker is the biggest layer on Ethereum, creating a backbone for many DeFi applications built on top of it. At the beginning of 2020, the total value locked (TVL) in Maker was $350 million.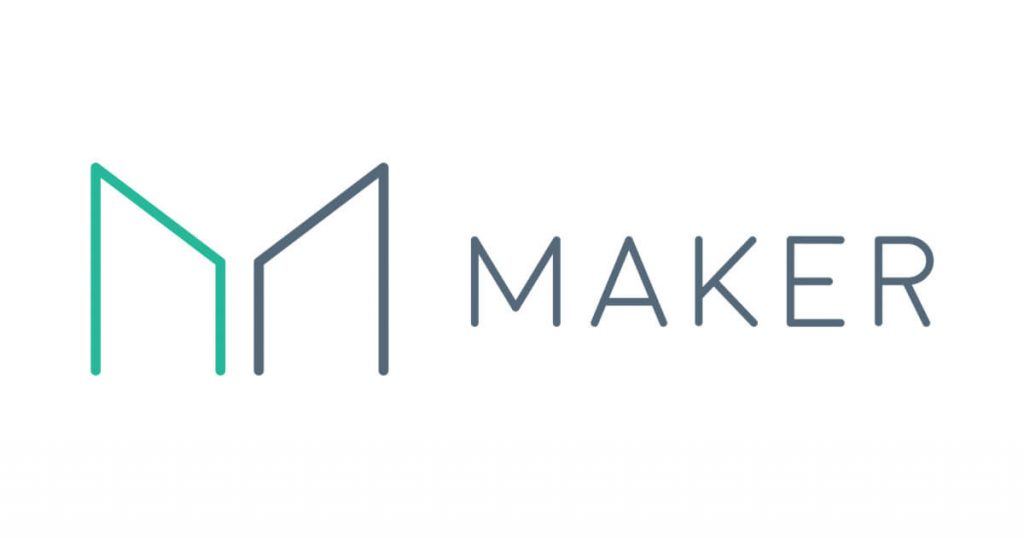 Maker's MKR token took a hard hit with the March 2020 crash, seeing its all-time-low of $168. However, from the DeFi hype over the summer, the TVL increased nearly tenfold. Recently, the Maker token closed 2020 at $576, before doubling in price at the time of writing.
Aave
Aave is a long-standing player in the industry and has been a top-performing borrowing and lending DeFi platform throughout last year. In 2020, the native LEND token was redenominated and swapped to the AAVE token at a ratio of 100LEND:1AAVE. This was part of the protocol update to completely decentralize the platform, which is now governed by Aave token holders.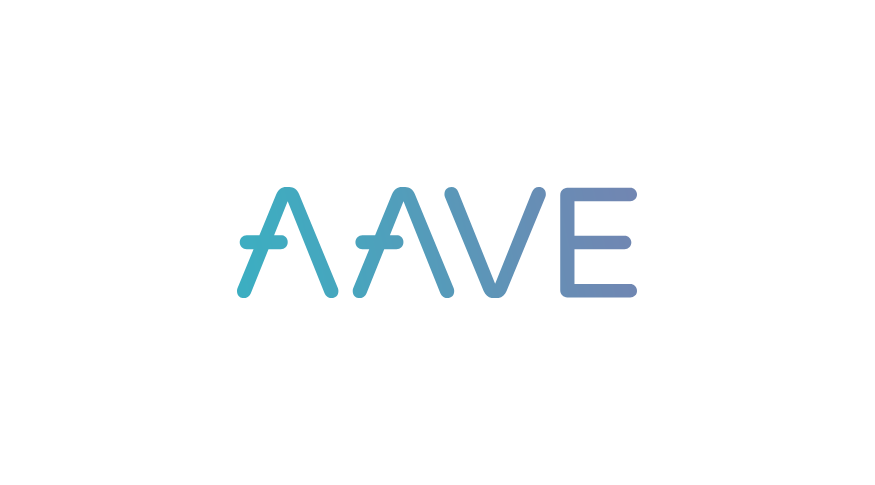 Synthetix
The Synthetix platform uses DeFi tokens to mint synthetic, real-world assets onto the blockchain. As the biggest crypto derivatives platform on Ethereum, Synthetix is the largest and most-used decentralized derivatives protocol in the industry.

In January 2020, the total value locked (TVL) was a shy $171 million, with the native SNX token priced at $1.21. However, twelve months on, Synthetix closed the year at $7.34 with $1.17 billion TVL, approximately a 10X in 12 months.
DAI
Another DeFi token use case is decentralized stablecoins, as demonstrated by DAI. DAI is backed by ETH and other assets, reducing the centralized risk associated with most stablecoins.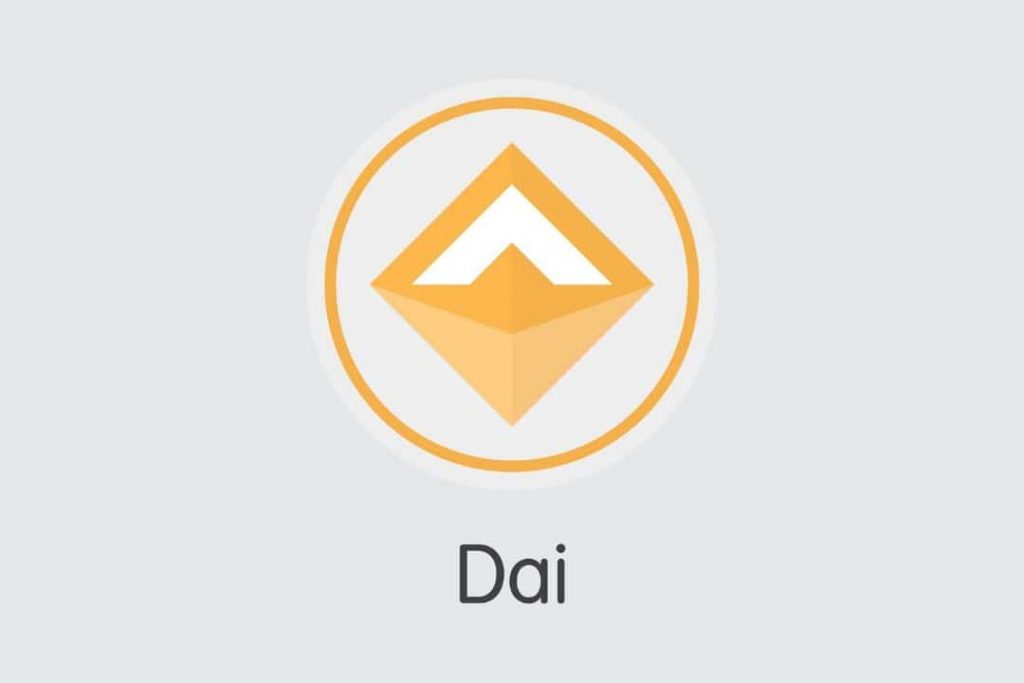 As DAI is a dollar-pegged stable coin, the price of DAI has remained consistent throughout 2020. However, the market cap - or the number of people minting DAI stablecoins - has increased substantially! From $41.7 million on 1st January 2020 to $1.1 billion 12 months on.
Band
Band Protocol is an oracle project, launched successfully through the Binance Launchpad. As one of the top-performing DeFi tokens in 2020, the BAND token started 2020 at $0.22 increasing up to $5.40 by the end of the year. BAND saw a successful bull run during the summer alt season, peaking at $17.51 in August.

Kyber
Kyber is a liquidity aggregator, allowing secure, instant token swaps through Kyber's token exchange on any dApp. As one of the top-performing DeFi tokens of 2020, Kyber's KNC token began the year at $0.18 with a market cap just above $30 million.
Stay ahead of the markets with real-time, on-chain data insights. Inform your trades with true market alpha!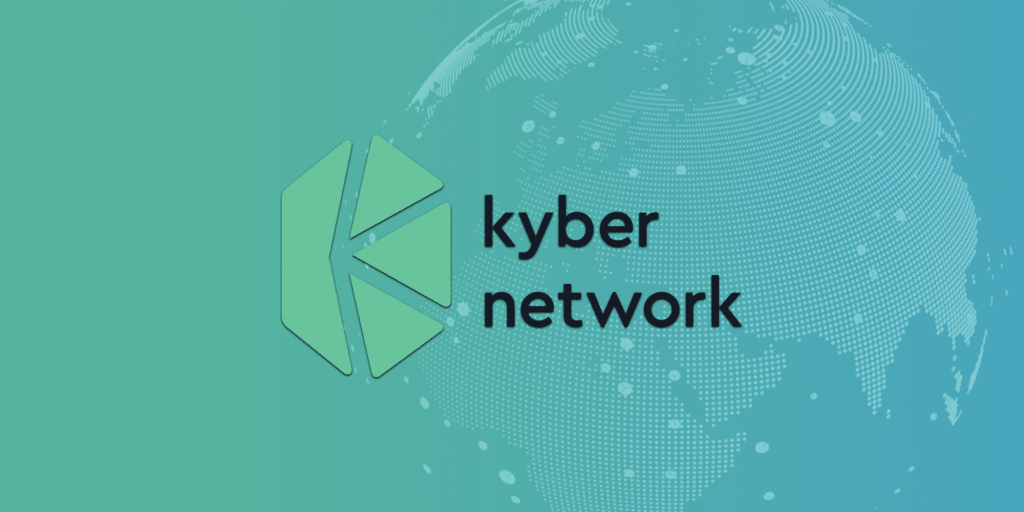 Kyber quietly went from strength to strength last year, closing December with a $161 million market cap and KNC at $0.83. During the summer, however, KNC reached a local peak of $1.87. This is still less than half KNC's all-time-high from January 2018 when it reached $5.80.
Bancor
Bancor is a popular DEX (decentralized exchange) among the crypto community. Furthermore, the platform went from holding only $4.5 million total value locked (TVL) at the start of the year, to $135 million by the end of December. The Bancor native DeFi token BNT saw a rise in value from $0.25 to $1.35 - yielding more than a 5X return on the year.

WBTC
Wrapped Bitcoin is a centralized wrapping service that allows Bitcoin to be wrapped and used on Ethereum-based DeFi protocols. WBTC is price-pegged to Bitcoin, which has seen tremendous performance throughout 2020. However, the performance of WBTC can be measured by the token's market cap.
Launching at the beginning of September 2020 with a market cap of around $450k, the WBTC token has since shot up the ranks as the wrapping service has unlocked the power of DeFi for so many Bitcoin hodlers. At the time of writing, WBTC is the 13th largest cryptocurrency with a market cap of $4,032,601,400.
Balancer
Balancer is a programmable liquidity protocol and automated market maker (AMM). Moreover, the Balancer protocol serves as a non-custodial portfolio manager used for liquidity provision in DeFi. Self-balancing liquidity pools have made Balancer a staple platform for many yield farmers.

Resultantly, the native BAL token rose to $34.46 shortly after launch in September 2020, before bottoming out at around $9 shortly thereafter. However, the BAL token has since made a recovery, rising to nearly $18 at the time of writing.
RenVM
RenVM is a decentralized protocol that allows token wrapping of Bitcoin and other cryptocurrencies including Bitcoin Cash (BCH) and ZCash (ZEC), to be tokenized on the Ethereum blockchain. Wrapping services are becoming increasingly popular, as more people want access to DeFi platforms with their Bitcoin. The REN token began in January at $0.03, closing the year ten times higher at $0.32. However, during the September alt-flurry REN reached an all-time high of $0.59.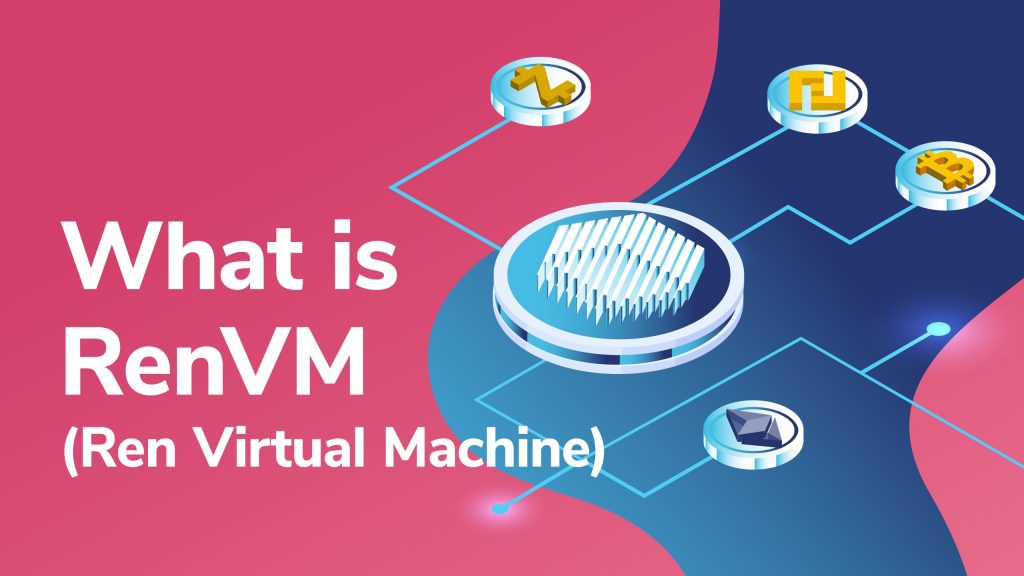 If you'd like to learn more about cryptocurrency and DeFi, Ivan on Tech Academy is the ideal platform to begin your education. With over 30,000 students currently enrolled, Ivan on Tech Academy is the perfect place to start your journey into the world of crypto. Here, you can interact with an amazing community of like-minded people with a passion for crypto! Regardless of your current level of knowledge or experience, Ivan on Tech Academy has courses to suit everyone. From Crypto Basics to Fintech 101, Algorithmic Trading, and much, much more! Curated by our team of industry-leading experts, courses are regularly updated to keep up with the latest trends in crypto.
Potential DeFi Tokens To Watch In 2021
The year 2020 will go down in history for many reasons, one of which will be the rise of DeFi in the crypto industry. Overall, in 2020 we saw an unprecedented amount of institutional investment alongside more DeFi project launches and partnerships within the space.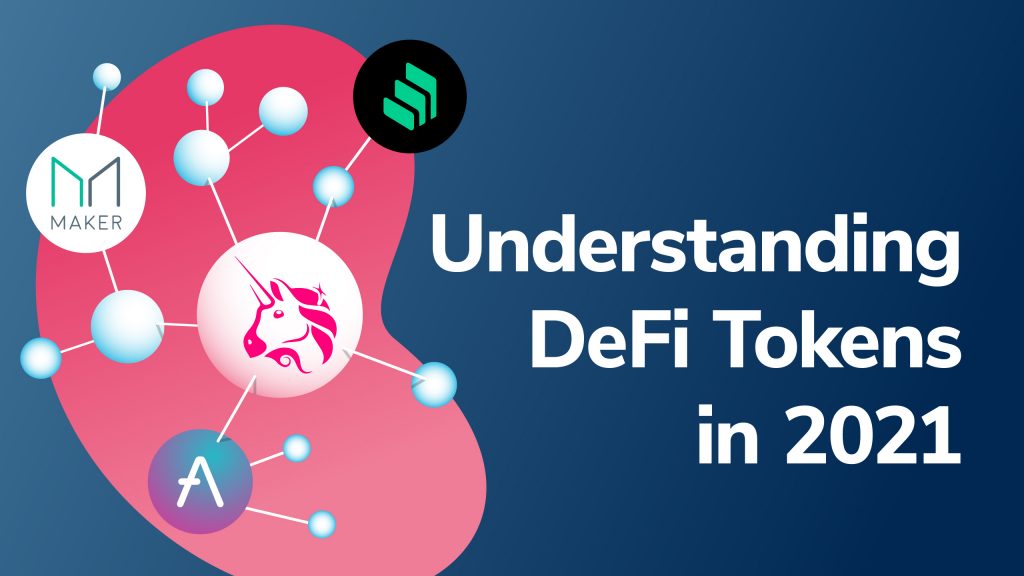 Moreover, several hot projects are continuing to gain interest. The second half of our DeFi token review includes some top-performing DeFi tokens from 2020 that are maintaining traction in 2021. Although these shouldn't be thought of as financial advise, some of the following DeFi tokens in our DeFi Token Review 2021 could very well be among this year's top performers. The following cryptocurrencies are taken from Coin Market Cap's Top DeFi Tokens by market capitalization.
Oracle
DEX
DeFi Aggregator and Yield Maximizer
DEX
DeFi Settlement Network
Flexible Stablecoin Pool
DEX
DeFi Token Review Summary
In conclusion, our top-performing DeFi token review shows a vast array of innovations in the industry. From communicating reliable real-world data to the blockchain, decentralized governance, and interoperability between platforms, DeFi tokens are set to be a hot pick for the 2021 bull run.
Lastly, make sure to check out our Crypto Top Trends article to see a breakdown of oracles, DeFi interoperability, DEX coins, and more! There has never been a better time to learn a new skill in an emerging industry. Blockchain is currently the most in-demand skill, and the opportunities available in the crypto industry are growing at a rapid pace!
As always, Ivan on Tech Academy is the best place to become blockchain certified in no-time. Furthermore, our students have access to all the resources needed to become a certified blockchain developer in one convenient place. Also, students have access to a dedicated mentor to help out along the way! If you want to become a blockchain developer, be sure to take a look at the Bitcoin Programming, Ethereum Programming, and Javascript Programming for Blockchain courses at Ivan on Tech Academy.
This industry is still very young, giving you the perfect opportunity to get ahead of the crowd by investing in yourself with the best blockchain education available, only at Ivan on Tech Academy.