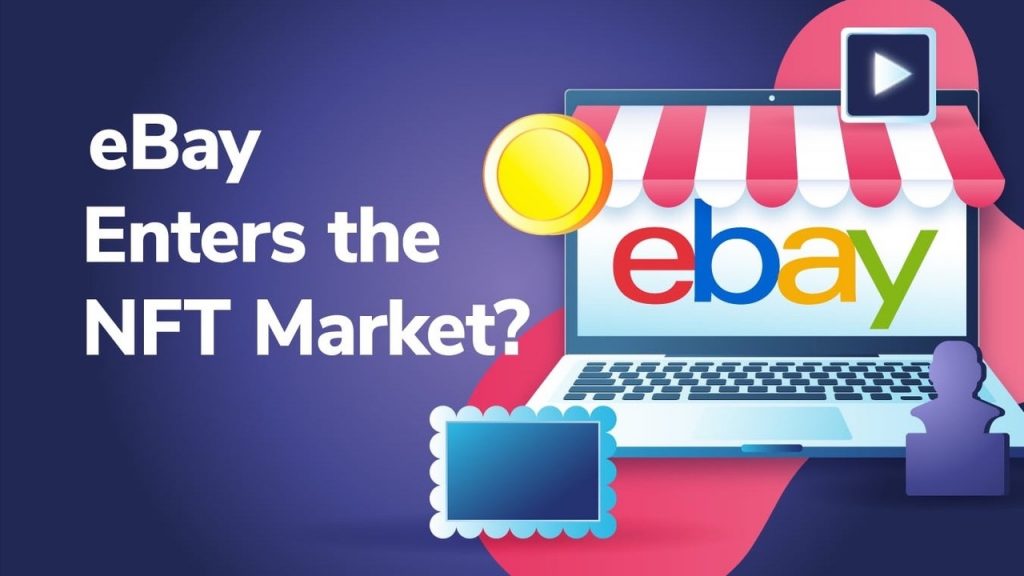 Last week, e-commerce behemoth eBay announced that the company is getting into the NFT market. For anyone unfamiliar with NFTs, these blockchain-based digital assets have seen a recent surge of interest. Now that eBay is introducing support for this virtual asset class, NFTs will likely gain even more legitimacy. This article looks at eBay's recent NFT announcement, as well as what it might mean for the wider industry.
This comes as an NFT frenzy has been gathering momentum these last few months. For example, NFTs in the art industry recently made a huge splash, with the NFT "Everydays – The First 5,000 Days" becoming one of the most expensive artworks ever sold. In addition to this, NFTs in the music industry is hotter than ever, and even NFTs in games are becoming popular. Consequently, eBay's timing to get into the NFT market is understandable. Nonetheless, this article goes beyond the superficials of eBay's recent announcement to look closely at the online marketplace's decision.
NFTs are just one of the latest blockchain-based trends. It is becoming increasingly clear that blockchain technology is here to stay. Whether you are already familiar with the burgeoning technology or if you are completely new to it, be sure to check out Ivan on Tech Academy! Ivan on Tech Academy is the premier online blockchain academy, and features dozens of cryptocurrency courses, covering everything from NFTs to DeFi and Ethereum Game Programming. Join over 30,000 students already enrolled and go from zero previous experience to blockchain hero, or become our next real-life success story and land a full-time job in crypto!
What are NFTs?
So, what are NFTs? Well, the short answer is that the term NFT stands for non-fungible tokens. To those who are new to the cryptocurrency space, non-fungible tokens are the opposite of fungible tokens. Put simply, the concept of fungibility can be thought of as how replaceable an item is. Various items that are essentially identical, such as jugs of water, bags of flour, or identical plastic beads can all be thought of as being fungible. Cryptocurrencies, and currencies in general, are also largely fungible. A one-dollar bill can be easily be replaced by another one-dollar bill.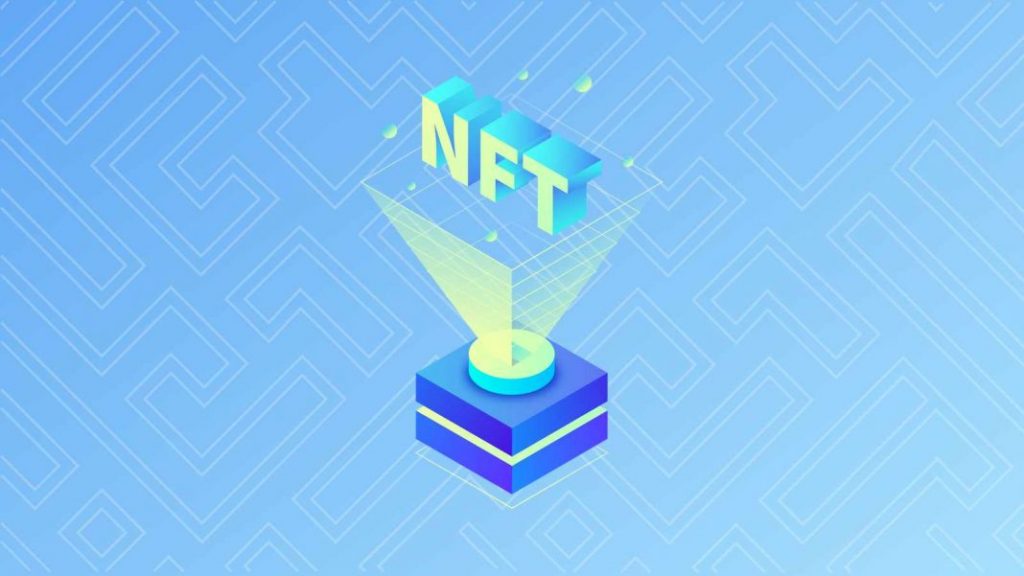 Non-fungible items, on the other, are unique and irreplaceable. This could, for example, be a hugely rare postage stamp, a one-of-a-kind sports card, or a unique painting. For simplicity's sake, a non-fungible item can, therefore, be thought of as an item without an identical equal or replacement. A non-fungible token (NFT) can be understood as a sort of cryptocurrency, like Bitcoin or Ethereum. However, an NFT is a non-fungible digital asset, or "unique", and can therefore be used to represent someone's unique ownership of something.
Virtually everything can be tokenized, and NFTs can be thought of as the digital representation of ownership over a tokenized object. A vast array of different NFT marketplaces have sprung up during the past few months, to capitalize on the growing interest in the asset class. It now seems that the legacy online e-commerce giant eBay will throw its hat into the NFT marketplace ring.
What is eBay?
If you don't know about eBay, you've likely been living under a rock for the past two decades. Specifically, eBay is an online marketplace that has long been the e-commerce marketplace. In fact, eBay was originally founded by computer programmer Pierre Omidyar back in 1995. Back then, eBay was known as "AuctionWeb", before changing its name to eBay in 1997. The name is an amalgam of "Echo Bay", Omidyar's consulting group, but the domain echobay.com was already in use by a gold mining corporation. As such, eBay was born.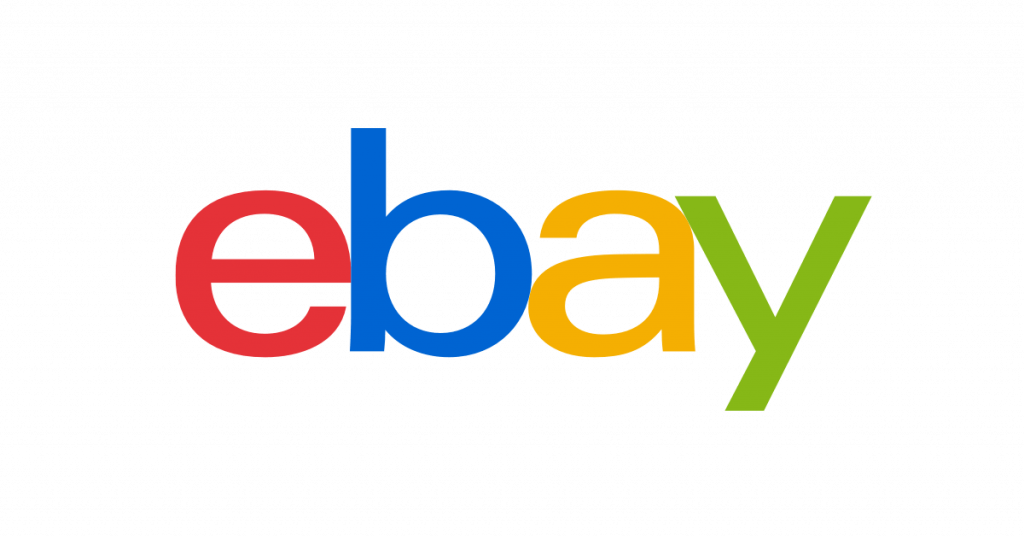 The e-commerce marketplace was initially known for its auction-style sales but has since diversified its buying mechanisms. For example, eBay now includes "Buy It Now" shopping, and supports both consumer-to-consumer sales on its platform, as well as business-to-consumer sales. Moreover, eBay is also firmly rooted in Silicon Valley following a number of acquisitions and subsequent divestitures. For example, eBay has at times invested significantly in companies like PayPal, Craigslist, StubHub, and Skype, to name a few. However, it is worth noting that eBay generally divests in companies like these.
Additionally, eBay's business model is simple. It's free to use eBay for buyers, although sellers are charged fees when listing items on the platform. What's more, sellers also need to pay a fee if they successfully sell an item on the platform. Understanding the mechanics of eBay auctions is important when it comes to speculating how future NFT auctions on the platform might look. For most intents and purposes, eBay has now become synonymous with the concept of an online marketplace for e-commerce and retailers. Granted, eBay has in recent years been partly superseded as the de facto online B2C marketplace by Amazon.
eBay Announces NFT Approval
Nevertheless, it is worth noting that eBay's recent NFT approval wasn't entirely a bolt from the blue. Rather, eBay has seemingly been entertaining the idea of allowing NFT sales on its platform for some time. Perhaps the most serious indication that eBay was gearing up towards a foray into the NFT space came mere weeks ago, during a CNBC interview on May 3rd by eBay CEO Jamie Iannone. According to Iannone's comments during the segment, both crypto and NFTs were extremely intriguing to the eBay CEO.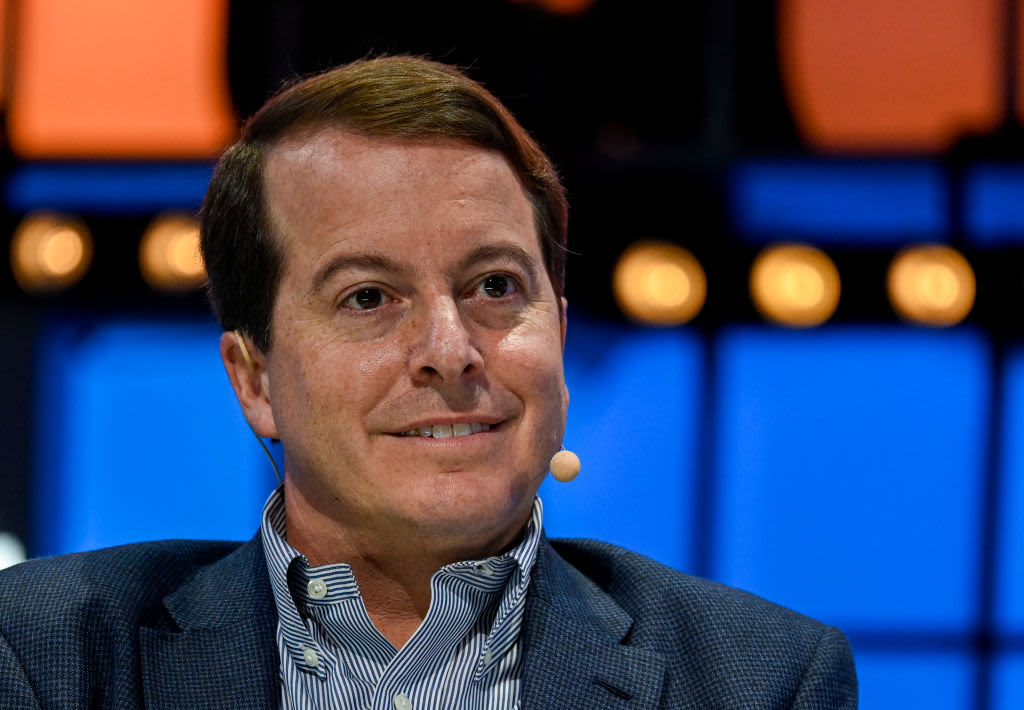 Jamie Iannone
"So we now take Apple Pay and Google Pay, more choice for buyers. We will continue to look at other options, like cryptocurrency… You know, one of the great things about eBay is when there's a new trend, it just shows up on eBay. That's what we're seeing in areas like NFTs, which we're looking at how we can explore better," Iannone said in the CNBC interview.
A little over one week later, eBay would announce that it was allowing the sale of NFTs on its platform. According to a Reuters article announcing the introduction of non-fungible tokens to eBay, this functionality will soon roll out. Jordan Sweetnam, the General Manager for eBay's North America market, said that "capabilities that bring blockchain-driven collectibles" to eBay will come "in the coming months". Moreover, eBay will reportedly soon introduce programs, policies, and tools to let users "that meet eBay's standards" trade NFTs.
The past year has seen the buzz around digital assets, cryptocurrencies and NFTs grow louder than ever. As such, it is understandable that it was tempting for eBay to eventually open the floodgates for NFTs. To fully understand why it might be so enticing for eBay to get into the NFT market, let's look closer at eBay's current growth conundrum.
eBay's Growth Conundrum
So, why is eBay suddenly getting into the NFT market? The answer to this is a complicated one. For starters, it is clear that the NFT market is maturing. We've previously covered some of the many successful NFT marketplaces, like Rarible and OpenSea, and it's understandable that eBay wants a slice of the NFT pie. Nevertheless, this is likely not the entire answer. We've seen that eBay has been cautious to accept support for cryptocurrencies even though that asset class is arguably far more mature than non-fungible tokens. Granted, NFT auctions may lend themselves more readily to eBay's marketplace model, but that's likely just part of the answer.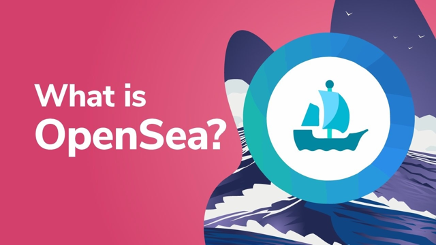 Instead, it's worth keeping in mind that eBay is facing somewhat of a growth conundrum. During the past year, eBay has seen a massive boost from pandemic lockdowns which drove online retailing. As the pandemic is seemingly winding down with rising global vaccination rates, it seems eBay's pandemic boom may soon be ending. As such, eBay's success during the last year means that the pressure is on the company to keep flourishing. What's more, investors are worried that eBay's user growth is projected to slow. This is largely why eBay stock recently took a tumble following its Q1 earnings report, even after beating guidance.
In short, eBay needs to somehow keep fueling growth that is almost guaranteed to slow in the coming quarters. As such, it is not hard to imagine that eBay is trying to enter new markets in order to grab more users. Although this is purely speculation, it seems likely that eBay's foray into the world of NFTs could be just that. Numerous NFT marketplaces have sprung up during the past months, and it'd be understandable if eBay wants a slice of the market.
eBay and Crypto
Seeing as eBay is one of the most well-known e-commerce platforms, it is also one of the online marketplaces with the most authority. This recent opening for NFT auctions can be seen as eBay opening the door for crypto adoption. However, eBay and crypto have somewhat of a complicated past. Those of you who have kept an eye on the cryptocurrency market for a few years will likely remember that eBay was one of the high-profile partners of Facebook's ill-fated Libra stablecoin project back in 2019. Additionally, back in 2014, eBay's then-CEO John Donahue said that the company was "actively considering" Bitcoin integration with its then-subsidiary PayPal. Nevertheless, eBay clearly did not bring Bitcoin support to PayPal. Instead, PayPal was spun off from eBay back in 2015, and the payments service firm would instead forge its own path in the crypto world.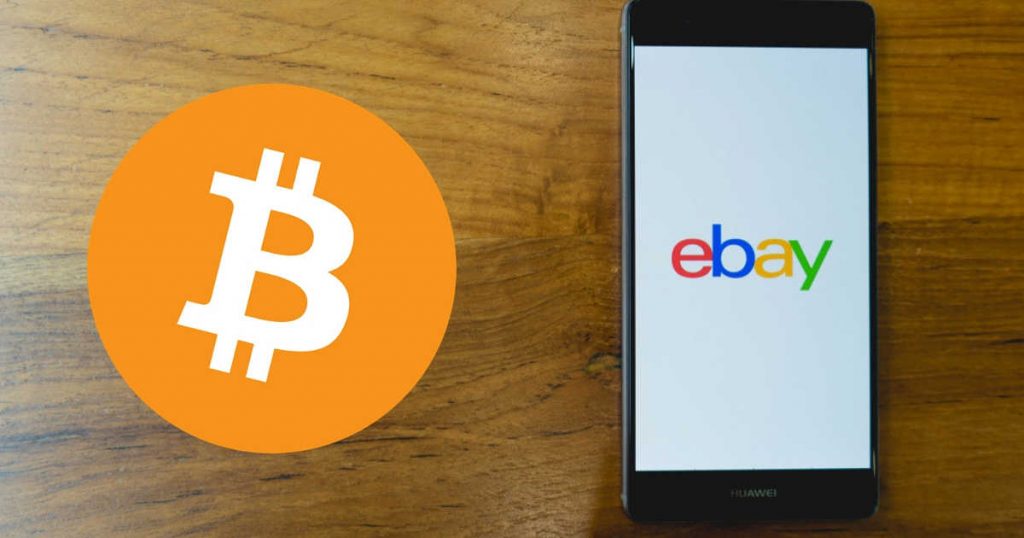 Whether eBay will accept crypto or not can, therefore, be seen as an important bellwether to overall adoption. Granted, the past few years have seen a remarkable uptick in crypto payments adoption among legacy companies. Furthermore, late last year, digital payments service behemoth PayPal announced support for crypto. PayPal and eBay have strong historical ties, and although PayPal was spun off from eBay in 2015, the two companies remain closely linked. Consequently, it wouldn't be too far-fetched to see eBay follow in PayPal's footsteps and do something similar.
As such, the answer to the question "will eBay take cryptocurrencies?" now appears to be "perhaps, but not yet". Specifically, following the company's NFT comments, an eBay spokeswoman teased the possibility of eBay crypto payments. According to her statement, "[eBay has] no immediate plans [for crypto payment integration], but it is something [they] are keeping an eye on."
Summarizing eBay's Approval of NFT Auctions
First and foremost, it's worth recognizing that eBay announcing support for NFT sales is a big deal. It remains to be seen whether other major legacy marketplaces, such as Amazon, will follow suit and also support NFT trades. No matter what, eBay is an undisputed e-commerce heavyweight, and the fact that eBay will soon roll out support for non-fungible tokens is a big step towards greater adoption. Moreover, the fact that eBay is warming to NFTs, along with Jamie Iannone's comments teasing possible crypto support in the future, is an exciting prospect for all cryptocurrency enthusiasts.
Nevertheless, it is worth keeping in mind that not everything eBay teases comes true. This is clear just from seeing John Donahoe's – eBay's former CEO's – comments from 2014. Although Donahoe said that Bitcoin would likely "play a very important role in the future" in 2014 and that it was "watching Bitcoin" as far back as 2013, the company ultimately did not roll out support for Bitcoin. Granted, general sentiment and the regulatory landscape in regards to cryptocurrencies looks very different today in comparison with 2013. As such, it is worth taking Iannone's recent comments with a pinch of salt.
eBay's NFT support is also indicative of increasing adoption and the NFT asset class' growing maturity. True, the cryptocurrency market has been unusually hot during the last few weeks. Even though the last few days' downturns were somewhat expected, it would likely be fair to say that the recent 2021 Bitcoin bull run is calming down. For example, the emergence of memecoins like the Shiba Inu token and Dogecoin's meteoric rise makes it abundantly clear that the cryptocurrency market is, if not overheated, then at least glowing hot. If you want to learn more about crypto, enroll in Ivan on Tech Academy today!