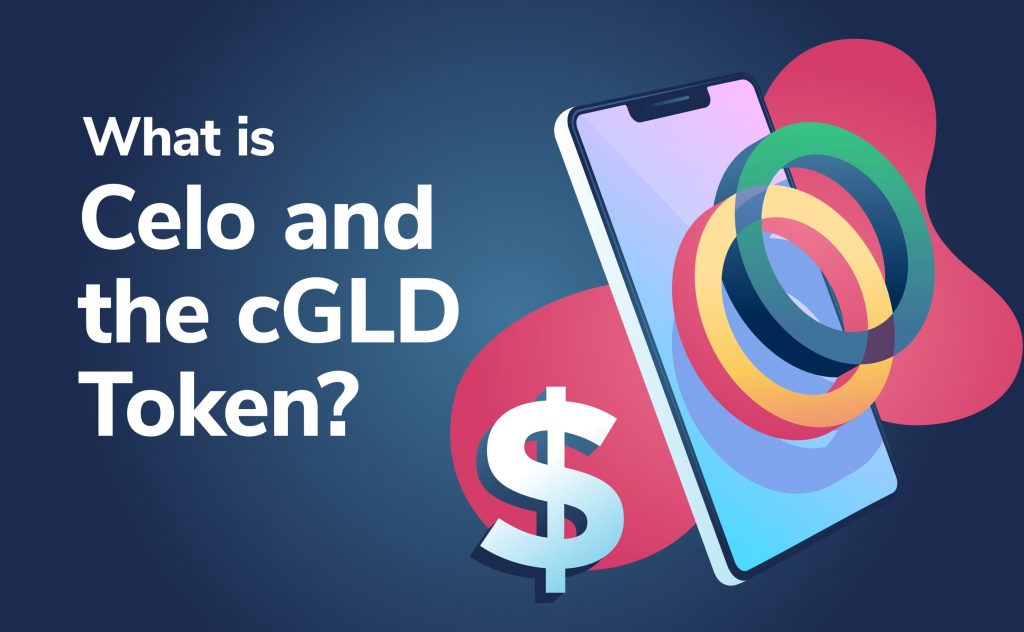 Backed by the Celo Foundation, Celo is a mobile-first decentralized finance (DeFi) platform. Powered by its native Celo (cGLD) token, the Celo crypto ecosystem aims to be an eco-friendly, carbon-neutral environment that enables developers to build decentralized applications (dApps), such as the native Celo wallet, Valora. Using Celo, anyone in the world can send secure, censorship-resistant cross-border payments, thanks to the Celo blockchain.
Furthermore, Celo is promoting financial inclusion by providing borderless payment services that are cost-efficient and easy to use. Plus, by staking the cGLD token, users can earn Celo staking rewards! Moreover, following a major investment from European Telecommunications giant Deutsche Telekom AG, Celo is making waves in the blockchain industry!
In this article, we're going to dive deep into the Celo crypto ecosystem. We'll discuss the Celo Foundation, the Celo token (cGLD), and the native non-custodial Celo wallet, Valora. Plus, we'll discuss Celo staking, the Celo token family, and the many elements of the Celo crypto platform! If your confused over having seen mentions to the Celo coin, Celo token, CELO and cGLD token, don't worry! They're all different names for the same Celo governance currency.
If you're interested in learning more about how blockchain operates on a deeper level, see our Blockchain & Bitcoin 101! Whether you're a student, employee, CEO, retired or self-employed, Ivan on Tech Academy will have the right course for you to get experience in the crypto and blockchain industry! Also, check out our Ethereum 101 course. This course is designed to teach you the foundations of smart contracts, decentralized applications (dApps), and the Ethereum Virtual Machine (EVM). Get started in crypto today at Ivan on Tech Academy!
What is Celo?
Powered by the native Celo token (cGLD), Celo is a mobile decentralized finance (DeFi) platform and global payments infrastructure. The open-source platform allows anybody to build borderless, censorship-resistant applications using the DappKit development suite. Celo provides a super-efficient light client and full node incentives that enable scaling to up to six billion smartphones. Plus, with full EVM (Ethereum Virtual Machine) compatibility, Celo makes it quick and simple for anyone to build decentralized applications (dApps) such as Valora, the native Celo wallet.
The Celo crypto ecosystem comprises a "growing family of native stablecoins", that are price-pegged to the value of fiat currencies. This includes the Celo Dollar (cUSD), which is price-pegged to $1 per token. Also, the Celo Dollar is used across the Celo ecosystem to pay for transaction fees. With Celo, users can send funds easily to any mobile phone number thanks to Celo's decentralized phone verification protocol. This provides a range of borderless fiat gateways that make cross-border payments and currency conversions frictionless. Moreover, the Celo protocol includes mechanisms to facilitate "lightweight identity and ultralight mobile clients" that make the Celo blockchain the perfect mobile-friendly platform for both developers and users alike.
Also, Celo is backed by Deutsche Telekom AG, the largest telecommunications company in Europe by revenue. Deutsche Telekom AG has become a validator and major participant in the Celo Proof-of-Stake (PoS) network following partnerships with Chainlink, and Flow.
Celo Foundation
The Celo Foundation aims to build a financial ecosystem that allows everyone to prosper. Regardless of geography or local economic stability, the Celo Foundation aims to support the growth and development of the Celo open-source platform. Based in the US, the Celo Foundation is a non-profit organization, guided by the Celo community.
Furthermore, the Celo Foundation is committed to education around technology and finance and participates in various activities to promote financial inclusion. This includes technical research, environmental health, and community engagement. All of which provide adequate conditions for a stable, sustainable, and equitable financial ecosystem.
Moreover, the Celo Foundation strives to connect people across the world by providing a stable platform and suite of financial products for those most in need. By addressing serious issues such as the lack of access to sound money and basic financial services, the Celo Foundation is using blockchain technology to put an end to global poverty.
The Celo Token Family
The Celo crypto ecosystem uses a multi-token model to enable a diverse range of blockchain-based services and applications. Each token serves a specific purpose and plays an important role within the Celo ecosystem.
cUSD & cEUR
cUSD & cEUR are stablecoins named after the currencies they follow – the Euro and the US Dollar. Celo Dollars (cUSD) and Celo Euro (cEUR) enable fast, cost-efficient value transfers from any mobile device, anywhere in the world. 
The CELO Token
The native Celo token (cGLD) is a utility asset. CELO is primarily used for governance across the Celo ecosystem. This allows cGLD token holders to have a say in the future direction of the project. By voting on proposals, CELO token holders can have a say on which new assets are introduced to the Celo Reserve. Furthermore, CELO is used as a unit of account for payments via the Valora wallet, and for other decentralized applications (dApps) built on the Celo blockchain.
Celo Staking Rewards
Following a successful token launch event via CoinList, users can now earn cGLD staking rewards through it. By locking up funds for a specified period, users can earn a passive income with crypto by earning cGLD staking rewards. Furthermore, Celo rewards are paid out monthly!
The Celo Reserve
Overseen by AP Reserve Foundation Company, the Celo Reserve is a "diversified portfolio of cryptocurrencies supporting the ability of the Celo protocol". The supply of the Celo Reserve expands and contracts the supply of Celo stable assets such as cUSD and cEUR in accordance with user demand. The selection process for reserve assets is achieved through protocol governance. CELO token holders can vote on assets they deem suitable to be included in the reserve. Newly added assets must be freely traded on open markets and be based on an open-source protocol.
Assets that are native to the Celo blockchain are preferable for the Celo reserve, as this means that rebalancing to governable target weights can be achieved transparently on-chain in a decentralized manner. At the time of writing, the composition of the Celo Stability Mechanism is:
73% CELO
12% BTC
13% ETH
2.8% DAI
With the use of high-quality tokenized voluntary carbon credit assets, the Celo Reserve can diversify several risk factors to encourage stability. This also helps by promoting awareness of the broader Celo ecosystem. Furthermore, on-chain rebalancing is highly cost-efficient and lends itself to high levels of decentralization and transparency.
The Celo Stability Mechanism
The Celo Stability Mechanism enables "multiple stable-value assets". Each of these assets tracks a measurable value like the Dollar, the Euro, commodities, and more. Furthermore, the Celo Stability Mechanism was designed in a way that adjusts the supply of assets in accordance with demand in a way that maintains a stable value for each asset. The Mechanism is made according to the initial reserve target.
Initial Reserve Target
The initial reserve target follows reserved allocations over time, based on the governance of the Celo protocol. The amount of CELO initially allocated to the reserve can be diversified into other crypto assets. Because of market fluctuations and volatility, this target is not expected to be met immediately. Rather, reserve rebalances occur every two weeks and are fully transparent and auditable on-chain. Also, some of the assets used in the reserve are subject to a multi-year lock-up.
Celo Custodians
All cGLD tokens are held within the Celo Reserve smart contract, This uses licensed custodians that are exempt from sanctions, prohibitions, or blacklisting from the Financial Action Task Force. Any assets held by Celo Reserve custodians must be made publicly available to ensure full transparency throughout the Celo ecosystem.
Lightweight Identity
One of the many obstacles to the mass adoption of crypto is the shortage of simple public key infrastructures. To make payments using existing infrastructures outside of centralized exchanges, users must know the recipient's public key. Likewise, to receive a payment, users must first establish a private/public keypair that can be broadcast to the network.
Celo aims to solve this problem by enabling crypto payments that can be sent directly via an email address or mobile telephone number. This enables users to send and receive crypto payments without the need for a wallet. Using identity-based encryption, Celo has created a payments solution that is incredibly easy to use. Indeed, even those without any previous experience can send and receive crypto payments in a simple, secure manner. Furthermore, by removing the need for a private/public keypair, Celo enables a seamless user experience that doesn't require a third-party private key generator. This is particularly useful in permissionless systems.
Building on Celo
The technology behind Celo was created to empower people by giving them access to advanced blockchain-based financial services. With Celo, anybody with a smartphone can easily send money to a phone number or purchase goods. Celo provides developers with access to a platform with Ethereum Virtual Machine (EVM) compatibility, along with native stable value assets and a lightweight protocol. This has enabled developers to build a range of diverse blockchain-based applications using the Celo SDK (software development kit).
Celo SDK
The mobile-first Celo SDK (software development kit) is a suite of tools that enables builders of decentralized applications (dApps) to create innovative and powerful mobile apps, such as the Valora mobile wallet. As an open-source protocol, anyone can contribute to the development of Celo. Developers building with the Celo SDK can use cUSD and ERC-20 tokens to create mobile apps with a low barrier to entry. Furthermore, these apps benefit from the security of the Celo blockchain. Moreover, when building on Celo, gas can be paid in several different currencies!
Programming your own decentralized application (dApp) is far easier than most people think. Even with no coding experience, Ivan on Tech Academy has taught students to become blockchain programmers from scratch within just a few months! Start with our Javascript Programming for Blockchain Developers course to learn the basics of programming. Then, see our Ethereum Smart Contract Programming 101 course to learn the foundations of the Ethereum smart contract programming language, Solidity. From here, your options are endless!
Discover how to create your own decentralized exchange with our Ethereum Smart Contract Programming 201 course! Or, build a decentralized marketplace with our Ethereum Game Programming course. Join the number one blockchain education suite in the world, Ivan on Tech Academy!
Valora – the Native Celo Wallet
Built using the Celo SDK, Valora is the native Celo wallet that enables users to send funds just like a text message. With the non-custodial Valora wallet, users can transfer assets from anywhere in the world using a mobile phone. Furthermore, transactions made using the Valora app incur a one-time, low-cost fee without intermediaries.
Fees can be paid using cUSD and ERC-20 tokens. Plus, transactions made using the Valora Celo wallet come with no extra service charges. Moreover, because Valora is built on the Celo blockchain, cross-border payments and remittances are cheap and secure.
Celo Crypto Ecosystem Summary
Celo is an innovative mobile-first smart contract enabled-blockchain that uses a Proof-of-Stake-based consensus mechanism with high throughput and low latency. Plus, the Celo crypto ecosystem is carbon neutral, making it an energy-efficient, eco-friendly platform. With rising concerns about the power consumption of legacy blockchains, Celo provides a compelling alternative to computationally heavy blockchains.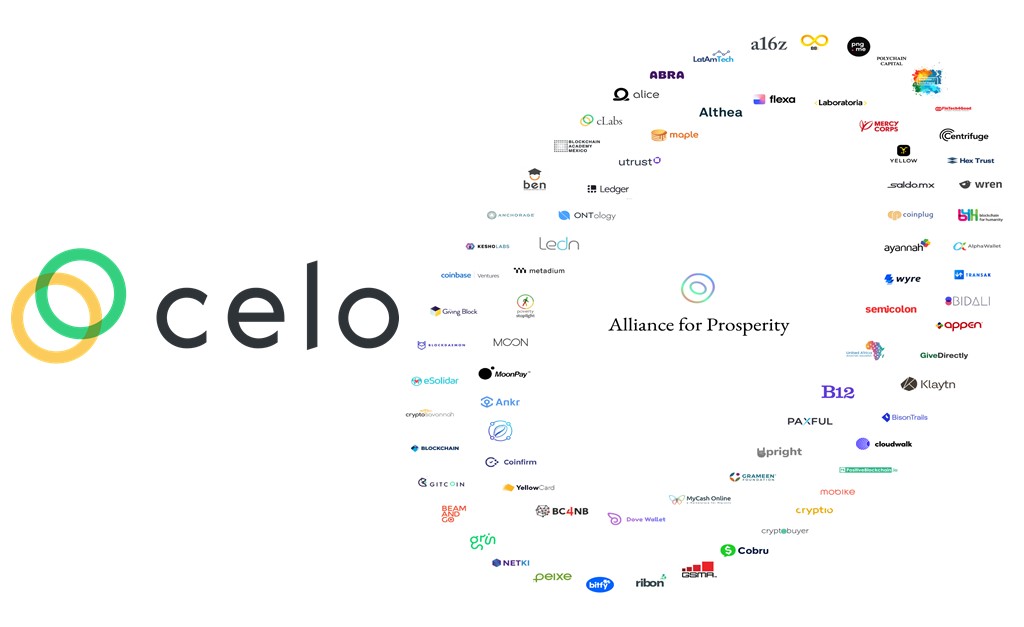 Following partnerships with Deutsche Telekom, Chainlink, and Flow, Celo is promoting financial inclusion by providing developers with the tools to create a diverse range of blockchain-based applications with a low barrier to entry. Plus, Celo makes it easy to earn CELO staking rewards via the CoinList platform!
Blockchain technology is disrupting many industries; from real estate and insurance to sports, fashion, and the art industry. If you would like to start a life-changing career with blockchain technology, be sure to check out Ivan on Tech Academy. We offer courses not just for programmers, including our Blockchain Business Masterclass course, FinTech 101 course, and a US Taxation on Digital Assets course to help keep your crypto taxes in order! With over 30,000 students enrolled and a 14-day money-back guarantee, there's no reason not to follow your crypto dreams, at Ivan on Tech Academy! Also, be sure to follow us on Twitter @Academy_IOT for all the latest blog posts and course updates! We'd love to know your thoughts on the Celo crypto ecosystem and the cGLD coin! Also, let us know which crypto projects you're currently following!