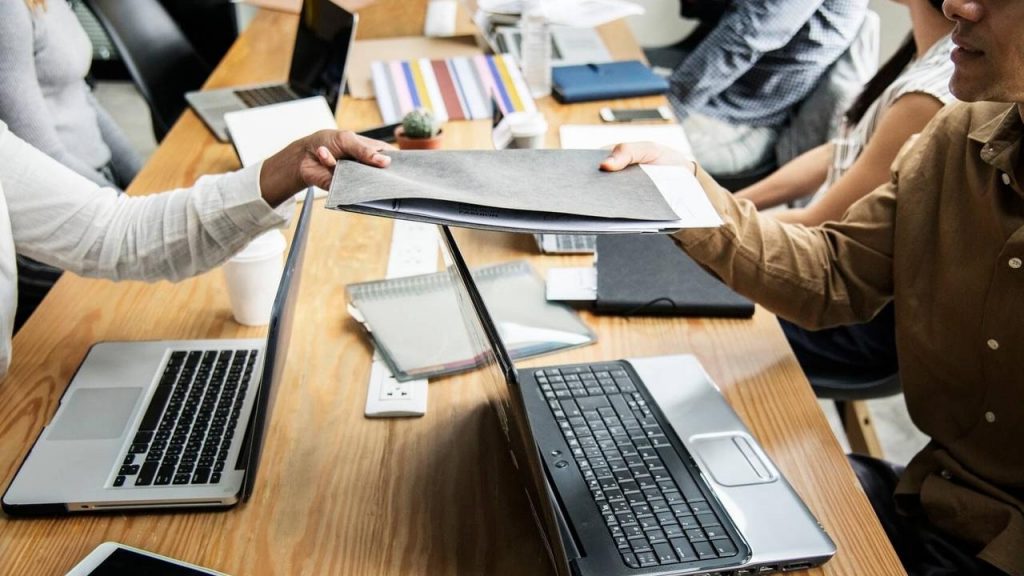 It's no secret that blockchain technology is rapidly changing the way our world functions. Whether or not this is known as a "crypto revolution" or simply part of the fourth industrial revolution, it is clear that blockchain is here to stay. However, this changing landscape is also bringing its fair share of challenges with it.
First and foremost, building blockchain projects requires blockchain developers. Although blockchain developer jobs are bountiful, many who want to get into the blockchain field lack the appropriate know-how to realize their dream.
This article takes a look at building blockchain projects and how you can become ready to seek blockchain developer jobs. As such, you will be able to help build the future – and potentially develop revolutionary new blockchain applications.
Blockchain developer jobs
The past few years have seen a seismic shift in the amount of available blockchain developer jobs. Whereas working with "blockchain technology" was more or less unheard of just five years ago, that is no longer the case.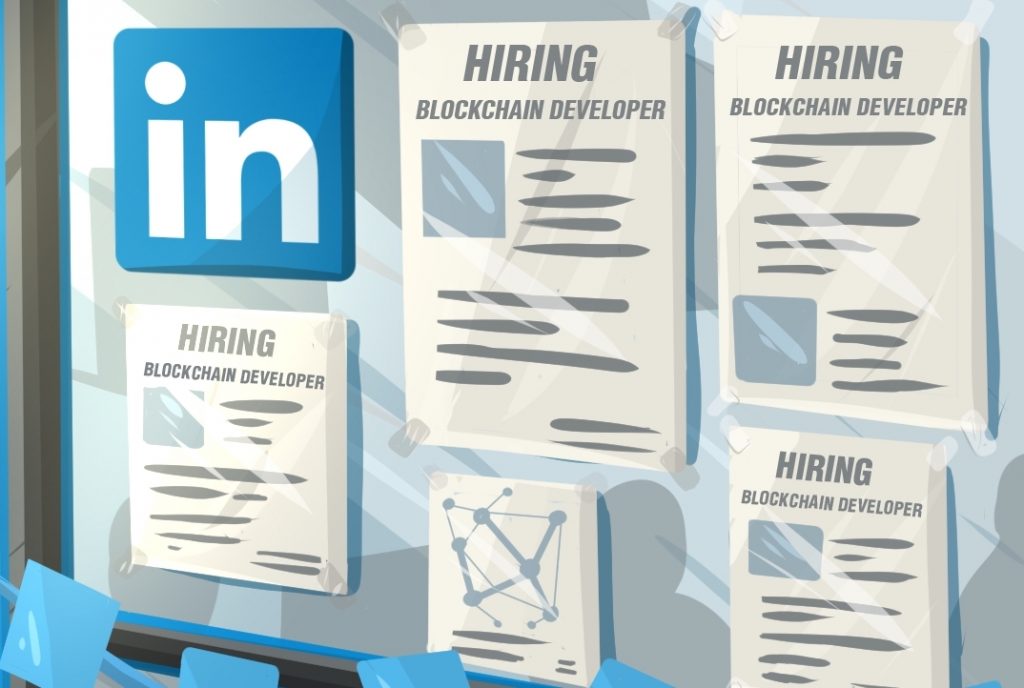 Blockchain developer jobs are now opening up quicker than blockchain developers are getting onto the labor market. Much of this is due to a mismatch between the surging demand for blockchain develops and the sluggish response by traditional universities to educate blockchain developers.
However, there is hope for the exploding number of companies requesting personnel with blockchain knowledge. The past years have seen crypto academies pick up much of the slack, where traditional educators fail.
For example, Ivan on Tech Academy is quickly becoming a go-to platform for blockchain education. Moreover, the site's ability to give a successful student a formal blockchain certification, with validation from the academy, is an especially attractive feature.
According to the job and recruiting platform Glassdoor, jobs within the blockchain sector are hotter than ever. In fact, a Glassdoor search finds that blockchain-related job positions are appearing within tech companies and legacy firms alike.
This increase in demand is becoming evident. For example, the average blockchain developer salary is rising quickly and hit roughly $150,000 per year earlier in 2020. Additionally, a number of guides are finding that the blockchain route could be the best way to increase your software engineer salary.
In fact, LinkedIn is even listing blockchain technology as the most sought-after "hard skill" among employers in 2020. Moreover, blockchain is beating out other highly sought-after developer technologies, such as artificial intelligence or big data analysts.
How to qualify for a blockchain developer job
Many want to become a blockchain developer, due to the high average wage the profession attracts. However, it is actually not as hard as many people may assume to become a blockchain programmer. Put simply, one can compare the current climate in the industry to that of internet development in the early 2000s.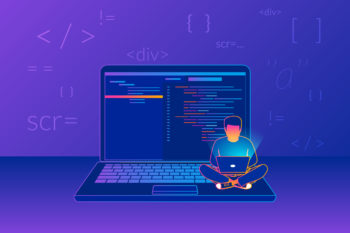 The technology is still more or less nascent; however, those looking to get into it can do so. Additionally, just having the necessary drive to learn more about blockchain could be a good enough start to become a blockchain developer.
However, the easily most efficient way to qualify for a blockchain developer job is by enrolling in an online blockchain course. It can naturally be hard to know which online education platform to trust.
Ivan on Tech Academy is one of the most well-known and one of the most successful online blockchain academies. Join over 20,000 happy Academy alumni!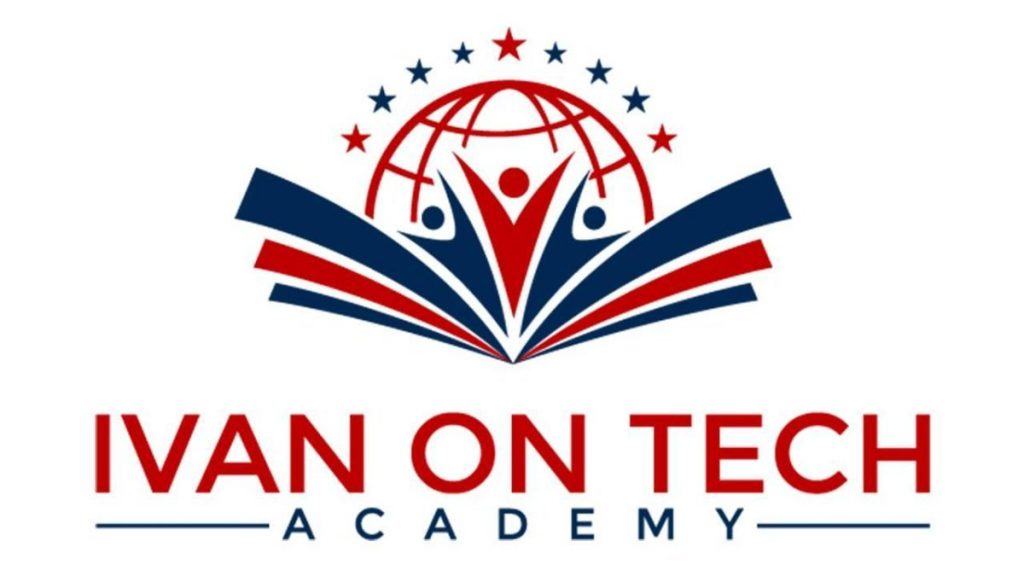 Not only will Ivan on Tech Academy teach you the blockchain fundamentals, like the most popular languages for blockchain programming, but you can choose your own courses. As such, you will be able to tailor your education to your own preferences.
Put simply, this will allow you to skip courses that have little to no relevance to your ambitions. Instead, you can solely focus on the courses you actually want to learn. Ivan on Tech Academy features a huge content library and allows you to follow along in the courses using video.
Moreover, the platform also has homework, assignments, and quizzes to make sure that you truly learn. After all, the goal of enrolling in Ivan on Tech Academy is not to merely get a piece of paper with a blockchain certification. Instead, Ivan on Tech Academy actually wants to teach students blockchain technology.
What blockchain projects will you be building?
There is no one tried and true career roadmap to follow as a blockchain developer. In fact, being a blockchain developer gives you enough freedom to shake the shackles of a traditional nine-to-five job.
One of the most common routes for a new blockchain developer to land a job is by going to one of the giants. For example, IBM is one company that is intently looking at blockchain technology. Moreover, various Wall Street actors are also looking for blockchain developers to help them employ this new technology.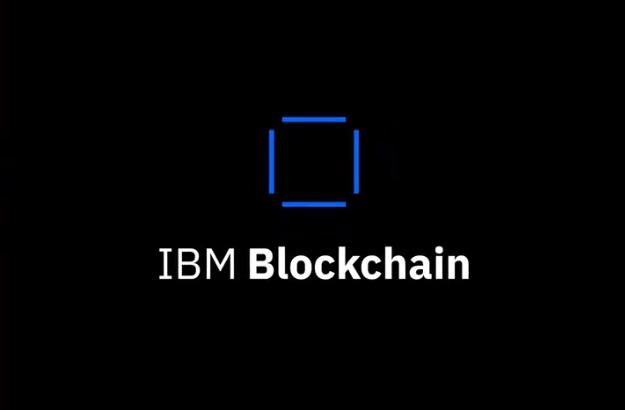 Nevertheless, you do not necessarily need to go to a Fortune 500 or otherwise well-known company when working with blockchain technology. There are countless blockchain technology projects that offer exciting blockchain developer jobs relating to developing exciting new solutions.
For example, you could join a cryptocurrency startup, and help them construct a decentralized digital currency using distributed ledger technology. This is an obvious choice for those looking to be part of the next Bitcoin, Ethereum, or Ripple project.
With that said, however, many blockchain developers will find it superfluous to even land a regular job at all. With your skills in such high demand, you will be able to work as a consultant or freelancer to blockchain projects requiring your knowledge.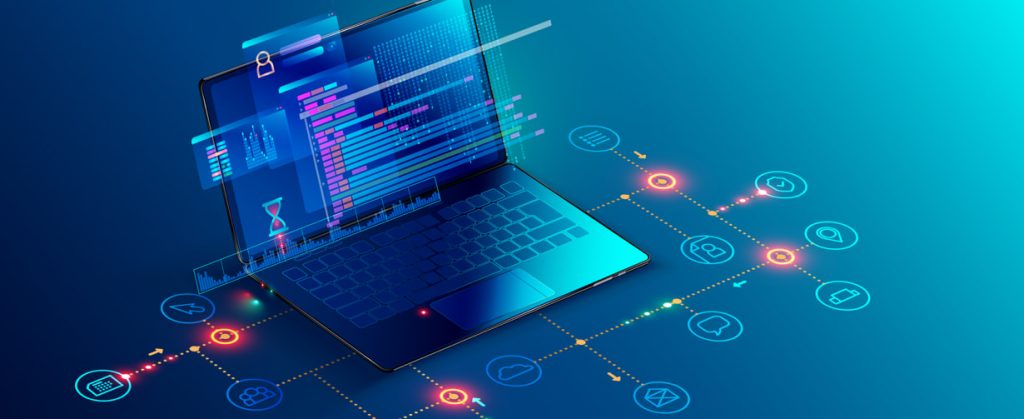 Although the freelancer life is clearly neither for everyone nor for those looking for long-term employment, it is nonetheless a dynamic industry that will provide ample lucrative opportunities for high-paying blockchain technology jobs.
What blockchain developer jobs are there?
The previous segments make abundantly clear how there are many different types of blockchain job arrangements. However, one also needs to keep in mind that there are many different job positions for blockchain developer jobs.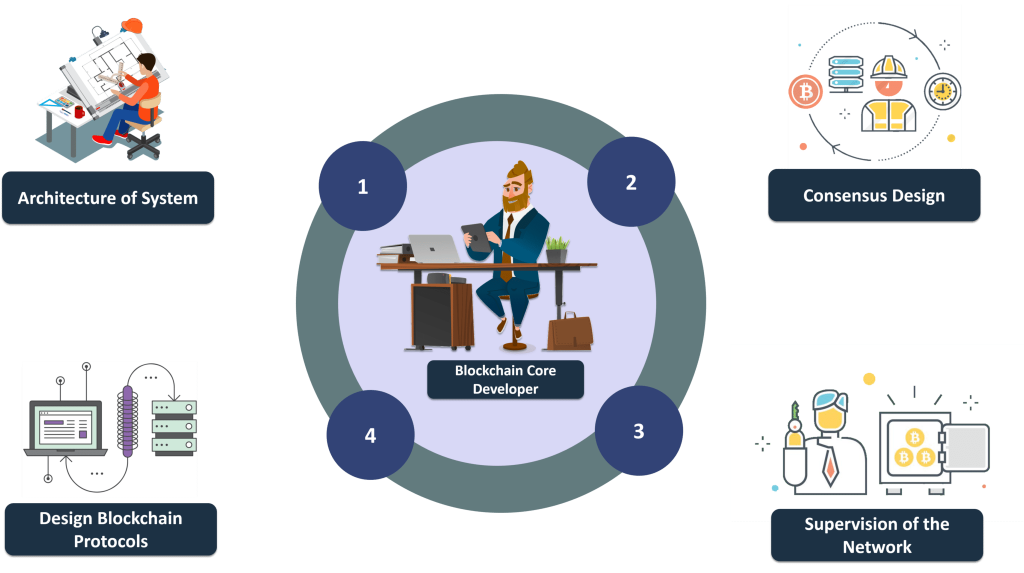 One of the most common positions is that of "junior blockchain developer", which is essentially an entry-level blockchain job. Nevertheless, blockchain developers need to think about which part of the technology fascinates them the most.
This ranges from working with distributed systems to cryptocurrencies, developing decentralized applications (dApps) or even working with distributed ledger technology systems. Seeing as the blockchain technology field is becoming so broad, it provides many different opportunities for those who want to spread their blockchain wings.
Additionally, you may have a more or less strategic role as a blockchain developer. If you are a holistic blockchain architect, you may be responsible for the entire blockchain project and its integration with the company.
However, it is also possible that you will need to code in either C++, Solidity (which is comparable to JavaScript), or any number of special programming languages. This role has significantly less strategy as compared to a blockchain architect, which is a more overarching role.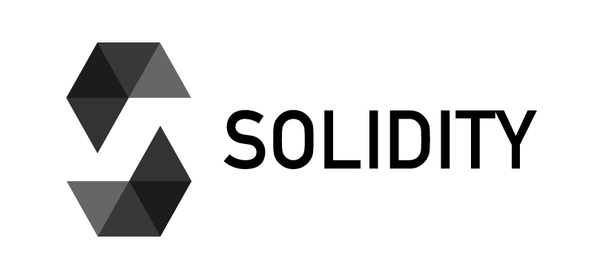 However, blockchain developer jobs are still booming and will likely keep appearing in the coming weeks and months. Moreover, the decentralized finance field (DeFi) will grow massively in the coming years, according to recent predictions. As such, those with a rudimentary knowledge of blockchain technology would be able to benefit from this by landing a DeFi job.
Building blockchain projects with Ivan on Tech Academy
The Ivan on Tech Academy is consistently producing new real-life success stories. As such, we hope that you will decide to join over 20,000 existing alumni in learning how to use blockchain technology. If you have the right drive, you will then be able to qualify for numerous blockchain developer jobs.
However, do not merely believe that you have to become an employee at an existing company. If you have a good idea for something and the technical know-how for executing it, make sure you do. That way you will be able to build your own future.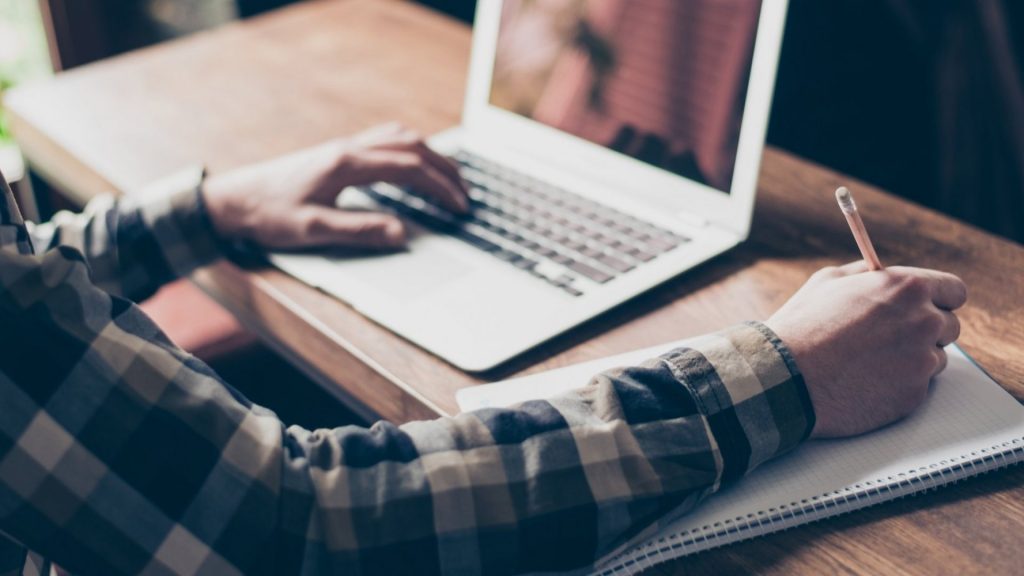 Not only is this more rewarding in a philosophical way, it can also be immensely profitable. Once you know blockchain development and blockchain programming, you will be able to realize any ideas using blockchain programming.
Why are you waiting for enrolling in a blockchain academy and eventually landing blockchain developer jobs? Take the first step towards building blockchain projects today!