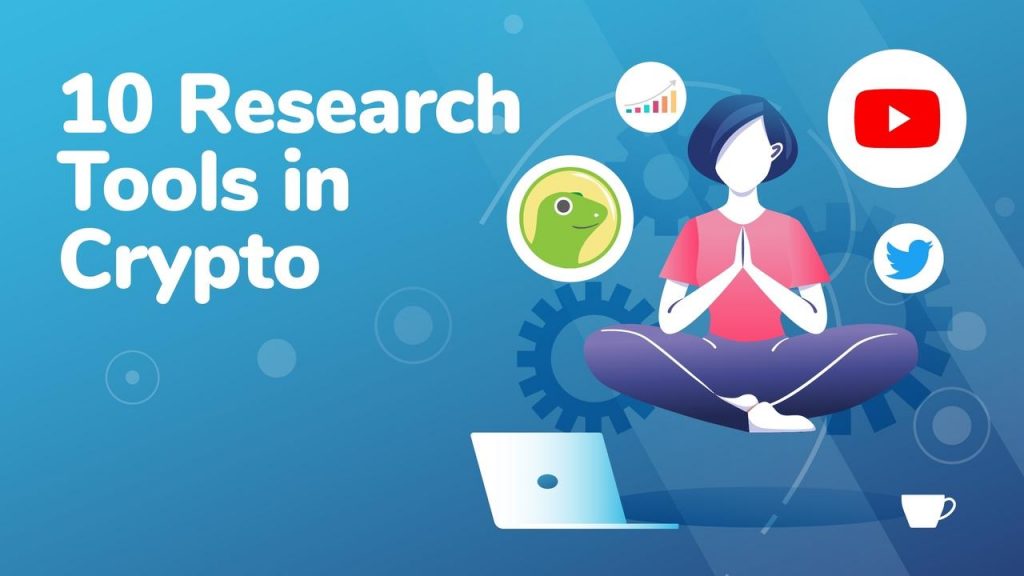 As you probably know, blockchain technology is one of the fastest-growing industries right now, with breaking news, updates, and fresh innovations reaching the market almost daily. Consequently, it can be difficult to keep up-to-date in the crypto industry and a little overwhelming at times!
Specifically, there are several key indicators used by successful traders and investors to get real-time updates and time-sensitive data to stay ahead of the market and avoid getting rekt. Of course, one of the best ways to learn more about crypto is to enlist in a top-of-the-line blockchain academy, such as Ivan on Tech Academy. Nevertheless, there are also many other research tools you can employ to stay up-to-date with the latest crypto news!
How To Keep Up-to-date In Crypto
As such, we're going to take a look at some of the best and most important ways to stay informed within the crypto space. Knowing exactly where to look and where to find information first, gives you a competitive edge, meaning that you can be better positioned to capitalize in the coming bull market and less likely to be late to the party.
Crypto Twitter
If you're not on Twitter and you have crypto investments, you're missing out on crypto news. "Crypto Twitter" is a hotbed of discussion, news, and thoughts from the entire crypto community. This is the place to keep up-to-date with key announcements about token listings and everything that is going on in the world of crypto.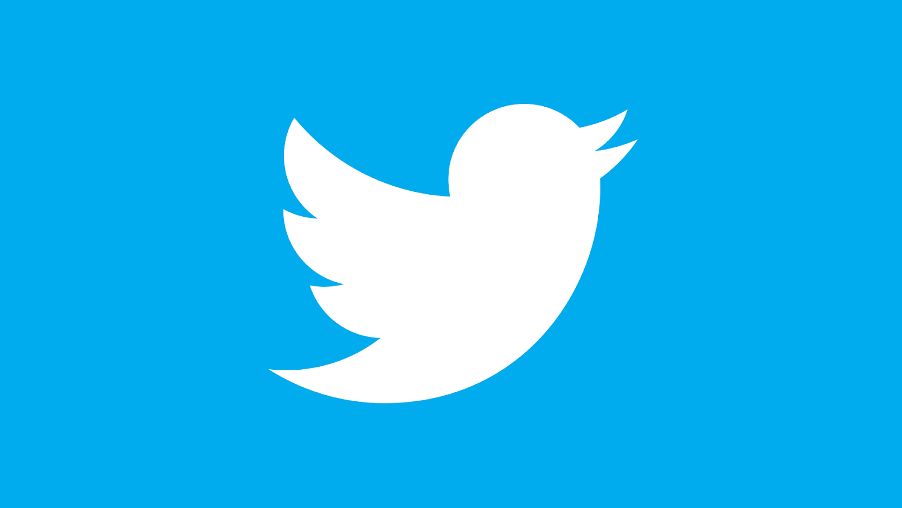 Twitter is a necessary tool for staying in tune with what's going on in both the crypto space, and arguably in the world as a whole. Whether this is by following your favorite projects and the team behind them or interacting with the crypto community. Crypto Twitter is a must for anyone who wants to be in the know about all things crypto, nowhere else can you find such a diverse range of opinions about such a niche subject.
Only on Twitter can you find a constant stream of new information and insights from the smartest people in the game, alongside the juiciest memes on the internet.
CoinGecko
CoinGecko is a website that allows crypto investors to track activity rates and popularity of all their favorite coins and tokens in one place. CoinGecko provides up-to-date information and statistics about all the latest cryptocurrencies. Similar to CoinMarketCap, CoinGecko is where users can find current market prices, market capitalization, and trading volumes. CoinGecko has the edge here, largely because the site is much faster at listing new coins.

CoinGecko also gives users access to a project's website, social media, blogs, official Discord, and Telegram groups. This is especially useful when comparing a number of cryptos at once. You can also "favorite" coins you wish to follow by adding them to your "portfolio", meaning that you don't have to search through the 5000+ coins every time you want to check up on the price action of a select few, as they are all kept in one convenient place.
Another amazing feature is that it displays the smart contact address for tokens. This means that you can copy the address and check it on a block explorer such as etherscan.io to ensure it is the real contract address. This is important when buying new coins from decentralized exchanges such as Uniswap, as coins can be sold on DEXs which are impersonating other coins by using their name.
All-in-all, CoinGecko is an essential tool to help you to keep up-to-date in crypto.
Project Website
This might seem like an obvious one, but it is largely overlooked by those that are new to crypto! A good project will usually have an attractive, user-friendly website that displays the features of the project and a well-defined road map.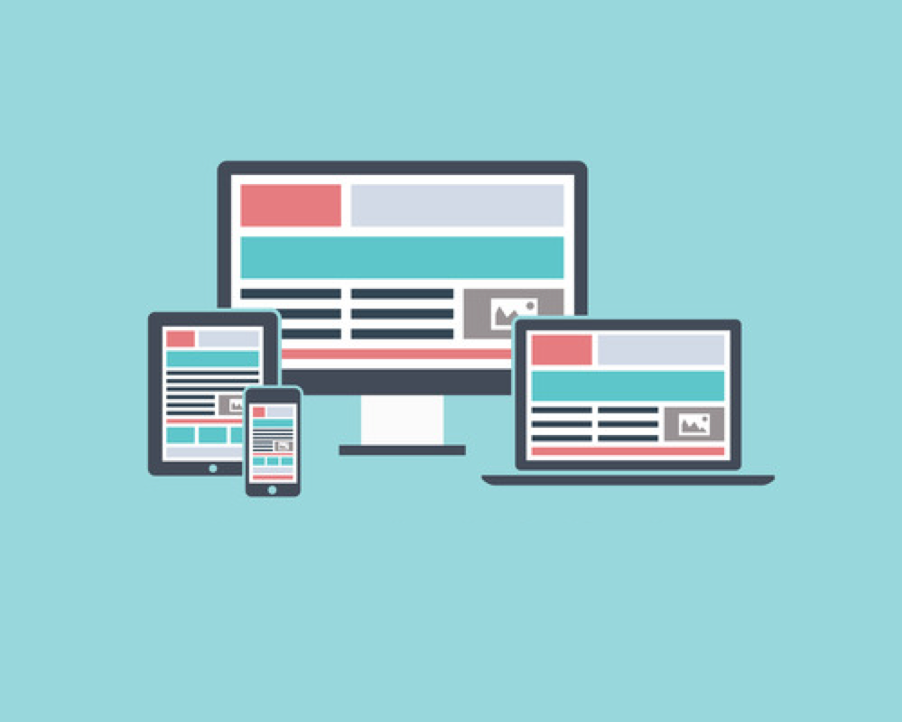 You can find links to the official website of the projects you're interested in on CoinGecko, which is potentially safer than simply googling the website as many scam adverts are running which appear as similar websites with slightly different domain names.
A good website should provide you with most of the links to blogs and social media that you need to get a good understanding of what the project is about and if it is a worthwhile investment.
News Outlets
If you've been following crypto Twitter for a while, you might be familiar with some of the reputable crypto news outlets out there. These form the backbone of much of the content seen on Crypto Twitter.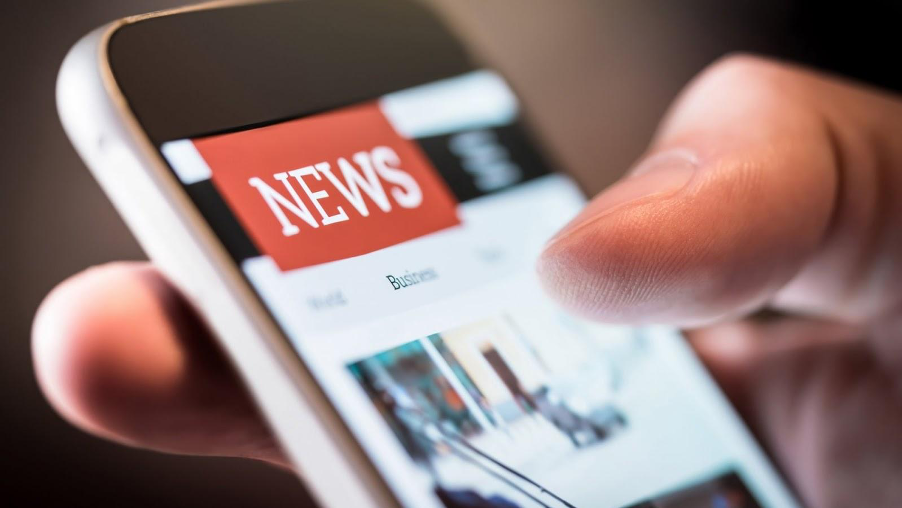 Outlets such as Cointelegraph, Coindesk, Decrypt, and The Block, publish the latest news updates around the clock. With so much content out there, you should always cross-reference any rumors or hear-say with well known, reliable sources of information. It's important that you familiarize yourself with high quality news sources to keep up-to-date in crypto and the blockchain industry.
On-Chain Metrics & Analytics Tools
Websites such as Into The Block and Glassnode are a great way to see the latest data and analytics from the blockchain. Glassnode is a gateway where you can explore on-chain data and metrics across many popular blockchains, covering all kinds of statistics and data points. Users can compare data regarding the number of new crypto addresses, the number of active addresses, the flow of cryptocurrencies from miners to exchanges, the percentage of Bitcoin in profit, and much more in-depth analysis.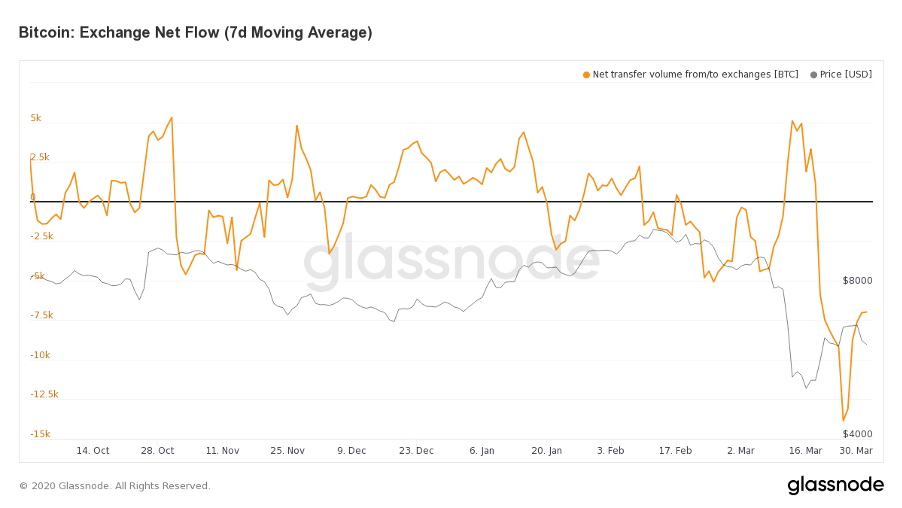 Lunar Crush is perhaps the easiest way to keep up-to-date with crypto social media trends. By aggregating the most searched for cryptocurrencies across social media platforms, Lunar Crush can give a comprehensive view of current trends and a unique perspective of the most popular coins.
Block Explorers such as Etherscan and Blockchain.com are another way to see exactly what is happening on the blockchain. Although these websites don't provide the same depth of information and insight as something like Glassode, block explorers are available to anyone for free. If you know a little bit about how the blockchain works, you can see almost anything that happens on the most popular blockchains.
Using Etherscan, it is possible to query any smart contract on the Ethereum blockchain. Block explorers help to maintain transparency and openness by making all transactions viewable to anyone.
You can also check the legitimacy of a token using etherscan.io. If the smart contract address for a token that is listed on a DEX doesn't match the address found on etherscan, this is likely a scamcoin posing as a hidden gem in the hope that the price will pump, making huge gains for the scammers when they dump the worthless imposter-coin on unsuspecting victims.
Blogs
With so many big names in the crypto space sharing their thoughts on a daily basis, blogs are a fantastic way to keep up-to-date with the latest crypto trends and the broader financial markets for free. Regular information from industry professionals is a great source of information on a wide range of subjects within the space.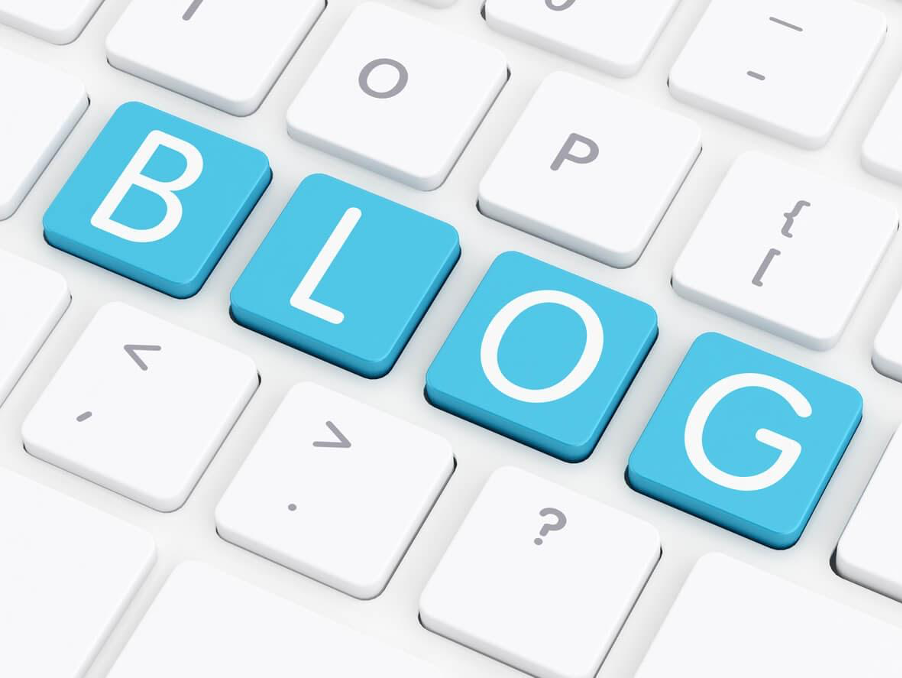 At the Ivan on Tech Academy we publish daily blog posts covering a wide range of topics from beginner's guides to deep dives.
Medium is a one-stop-shop for all things crypto (and much, much more). When you find a project you like on CoinGecko, it's worth checking to see if they have a Medium blog. Medium blog posts by crypto projects are usually free. Whenever there is a major announcement by any up-and-coming platform, it is often accompanied by a Medium blog post written by the team.
Substack is another blog platform, similar to Medium, this independent writing platform provides insights on the latest trends in the space from some extremely knowledgeable and insightful people.
Several centralized exchanges such as Binance and Gemini have also dipped their toes into the blogging world. Though it is still early days for these companies, we can expect to see more of this as blogging is an efficient means of communicating with an audience.
Discord/Telegram Groups
So, you've navigated your way through CoinGecko, you found some interesting projects, followed them on Twitter and you've read the latest blog posts. Another reason why CoinGecko is so useful is that you can usually find a link to an official Discord server or Telegram group at the top of the page for that particular coin.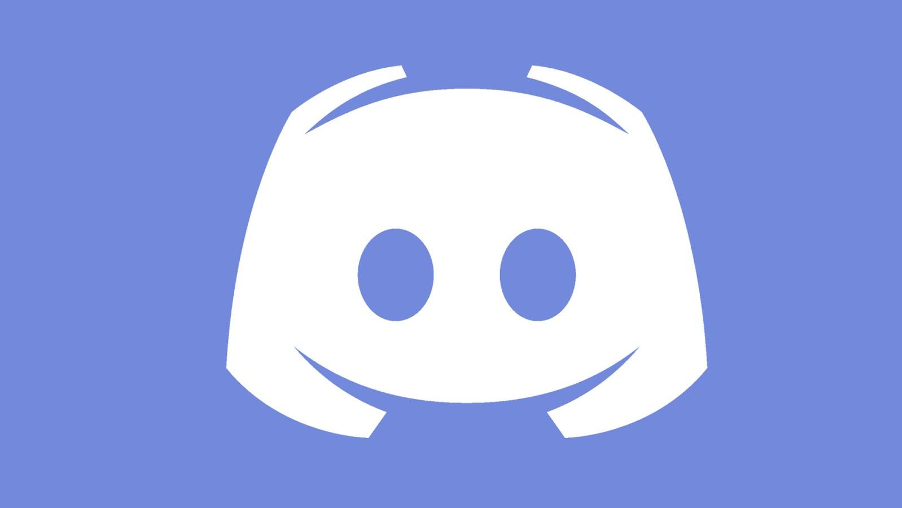 Here you can find a constant stream of information and insights from the team behind the project and also the community of early adopters and enthusiasts.
If a project has a responsive and professional team operating in an official Discord group, for example, this is often an indication that the project is legitimate. You can also use this as a way of gauging overall interest in a project or the overall utility of a specific token.
Discord and Telegram, alongside Twitter, are home to the crypto community. This is where you can interact with the community and the teams, share your thoughts, and ask any questions you may have about a project and keep up-to-date in crypto and stay tuned in to the latest news and announcements.
YouTube/Podcasts
There's a good chance that you found The Ivan on Tech Academy by watching Good Morning Crypto. We broadcast live every day at 8 am CET and at 11 am on weekends at ivonotech.com/live. Episodes are then uploaded to YouTube later in the morning.
Finding videos and podcasts as early as possible is crucial, as crypto news is often time-sensitive. However, if you are unable to watch live, Youtube is a great platform for finding long-form discussion around cryptocurrencies from some extremely insightful people.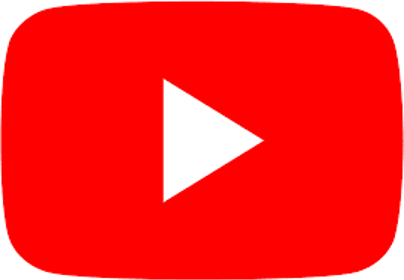 If you're unfamiliar, Good Morning Crypto is jam-packed full of the latest news, insights, and updates, as well as an interactive Q&A. Some other notable YouTubers producing regular content in more of a short-form format include That Martini Guy, Altcoin Daily, and Crypto Lark.
There are also many podcasts emerging on Youtube and Spotify covering a variety of topics related to cryptocurrency and the wider financial and economic spectrum. If you like to sit down and listen to a podcast for an hour to really dive deep into a subject then you really are spoiled for choice.
Having Skin In The Game
Although it's important to do as much research as possible in crypto, nothing can replace first-hand experience with the various protocols, exchanges, and wallets on offer. Having skin in the game is the fastest way to learn because you are inclined to protect your investment. Of course, you should never invest more than you can afford to lose, but participating is the best way to get a feel for how markets move and how trends come and go over time.
There are so many new products and services available in crypto, with new ones popping up almost daily. From crypto debit cards and payment services to crypto-based social media platforms, there has never been an easier time to get involved.
You might have noticed that gas fees on the Ethereum network are through the roof at the moment. This can put a lot of people off when it comes to using Defi protocols and DEXs, as many of the protocols used in Defi are built on the Ethereum network and require ETH for transaction fees. For many, the transaction fees can be too much.
That being said, you may still be able to participate by using platforms in the open-beta phase when it is running on the Ethereum testnet. When a project is running on the Ethereum testnet, users can participate by using testnet Eth, obtained from a faucet. This is essentially free play-money which is provided to test the protocol for bugs and flaws. By participating on testnet, users can not only play a part in the community of the project but also have the chance to participate in the protocol without the risk of losing capital.
Education
The most valuable investment you can make is an investment in yourself. During the recent economic crisis, many people have taken a leap in order to learn a new skill or hone existing ones. There has never been a better time to build a path to a better future. Blockchain is the most in-demand skill at the moment, and we're seeing all kinds of amazing opportunities pop up.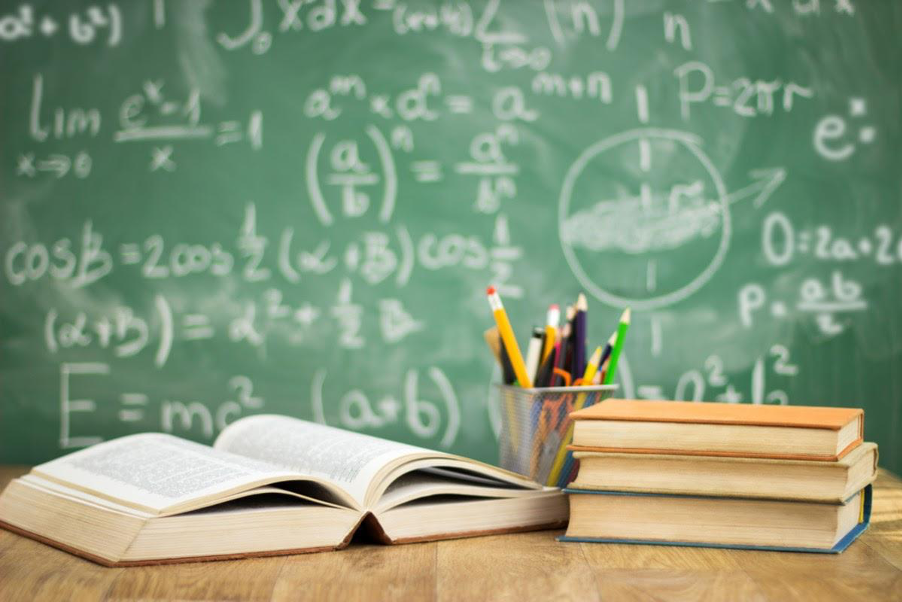 Being prepared for the blockchain revolution will provide you with a wealth of specialized knowledge that will open many doors in the future. You don't need any previous experience to become involved in the blockchain industry, anyone with the commitment and the dedication to succeed can forge a career in this exciting space.
By deciding to go full time in crypto, you can expose yourself to so many new elements of the industry that would not be accessible from the sidelines. By living and breathing the blockchain every day, you can open up a world of opportunities and gain some incredible perspectives from people within the industry whilst building up the skills required to stay on-the-ball and ahead of the curve.
As you may well know, Ivan on Tech Academy is one of the fastest growing blockchain education platforms. Consequently, it makes perfect sense to explore the wealth of blockchain courses and extensive content available on the platform. Moreover, the Ivan on Tech Academy blog teaches you valuable industry knowledge for free, from how to protect yourself from crypto hacks to how DeFi hedge funds work. Get to work and start exploring Ivan on Tech Academy today!