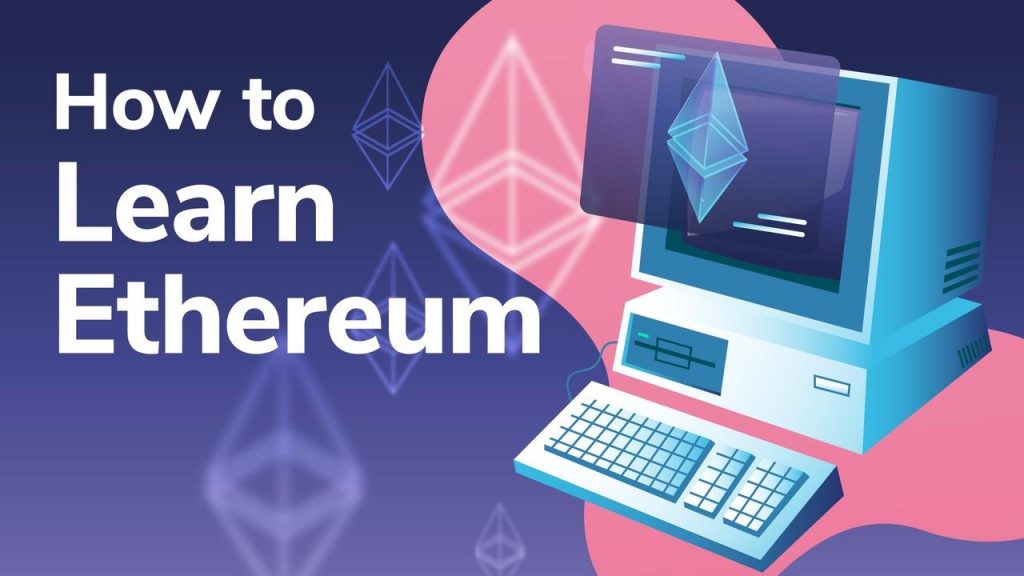 If you've already come this far, chances are you're looking to improve your personal or career opportunities, and perhaps wondering whether to dip your toes into one of the latest technological developments – blockchain technology. Although blockchain is often seen as being synonymous with the largest cryptocurrency Bitcoin, the blockchain ecosystem would not be what it is today if it wasn't for the Ethereum blockchain. This is why we've compiled this article, explaining the ins and outs of learning Ethereum, Ethereum courses, and Solidity. If you're looking to learn Solidity, it is an opportunity that could change your life for the better, forever.
First and foremost, you should congratulate yourself for being interested in this technology today, whilst we are still in the early phases of crypto and blockchain adoption. By reading this guide, you are giving yourself an advantage in getting ahead of the curve, and potentially becoming an expert in the field. So, what is the best way to learn about ETH, Solidity and the Ethereum blockchain?
An increasing number of Ethereum courses are beginning to emerge online. However, Ivan on Tech Academy is a blockchain education platform which specializes in taking absolute beginners with zero experience, to confident, independent blockchain developers within just a few months. That's not to say we don't cater to the current developers out there – we offer a wide variety of different courses at various levels to apply to all stages of learning and development.
What's more, if you already have some previous programming experience, you could be deploying your own decentralized application even sooner! After reading this article, we strongly suggest you should check out our Ethereum for beginners course, our Ethereum smart contract programming course, and our course touching on Solidity. Learn all about Ethereum with our world-class Ethereum courses!
What is the Ethereum blockchain?
The Ethereum whitepaper was originally published in 2013 by then 19-year-old Vitalik Buterin, the founder of Ethereum. Intrigued by the value proposition of Bitcoin and the decentralized properties of blockchain technology, Vitalik was an early crypto enthusiast. At the time, Vitalik was best-known as the co-founder of Bitcoin Magazine – which he joined in 2011 – and traveled the world to meet like-minded developers who were fascinated by blockchain technology. Although Vitalik was a passionate supporter of Bitcoin, he suggested that Bitcoin was in need of a scripting language for application development. This belief eventually led to the creation of the Ethereum Project.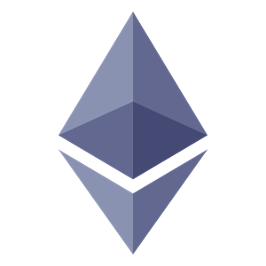 Ethereum was designed to be a decentralized platform, built with a language that could solve practically any mathematical equation. Vitalik had previously pitched some of his ideas to the Bitcoin developer team, but they were largely rejected. However, Vitalik was not deterred by this. The Ethereum mainnet went live in July 2015 after attracting investment and a strong development team. The Ethereum network was built using a programming language known as Solidity. It was initially proposed by Gavin Wood in 2014, and further developed by the Ethereum Solidity team, headed by Christian Reitwessner.
Ethereum observes some of the perceived limitations experienced by developers building on the Bitcoin blockchain, allowing for composability and the deployment of smart contracts. The Ethereum blockchain can be thought to act like programmable money, allowing developers to explore a whole new world of technology and finance.
Ethereum Use Cases
Ethereum serves as the underlying foundation for the decentralized finance (DeFi) industry, which has grown exponentially over the last year with over 200 decentralized financial applications being created. As such, Ethereum has created an ecosystem of decentralized applications that can interact with one another on the blockchain.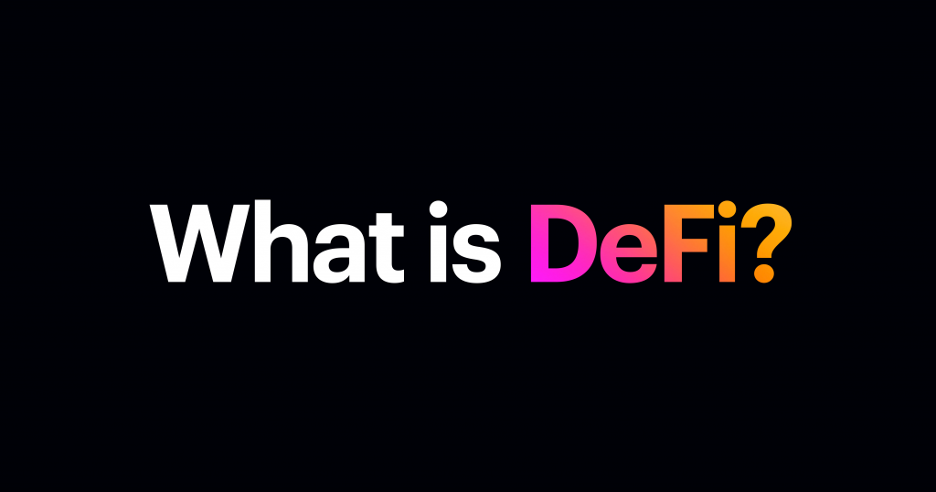 Sometimes described as "Money Lego", Ethereum allows developers to build and deploy smart contracts on the blockchain, which can be combined with other smart contracts to create weird and wonderful protocols and decentralized applications (Dapps).
Ethereum is the second-largest cryptocurrency by market cap and has played a pivotal role in the development of blockchain technology. Ethereum allows developers to create various types of standardized tokens that can be traded like any other cryptocurrency.
The ICO boom of 2017 was largely due to the number of cryptocurrency projects built on Ethereum. Perhaps the most commonly used Ethereum-based token is the ERC-20 token, which presented an innovative way to secure investment in a cryptocurrency project.
Smart Contracts
Smart contracts can be understood as fragments of code that operate on the blockchain. They allow complex transactions to occur which can be programmed in an immutable way, meaning that once the smart contract is deployed, it cannot be altered or tampered with.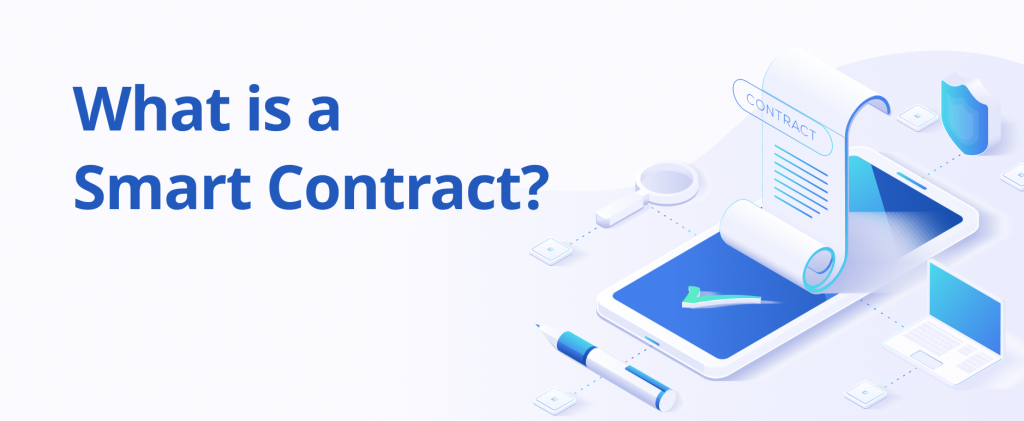 Moreover, smart contracts can allow a specified action, such as having a certain value move from one Ethereum wallet to another, upon a specific set of events occurring or when a specified requirement is met. The use cases for smart contracts are extensive, they can be used for supply chain management, automated money markets, betting, and much, much more!
Smart contracts have allowed for a whole new world of decentralized applications that interact on the blockchain, and it is smart contracts that made DeFi possible. Smart contracts underpin the vast majority of all lending, borrowing, and synthetic asset platforms built on Ethereum. Just as many industries were disrupted by the introduction of the internet, smart contracts and the decentralized applications built using them, are disrupting several sectors by allowing for digitally verifiable, immutable contracts to be created that cater to a plethora of users.
DeFi is set to heavily disrupt the traditional financial sector, but we could soon see smart contracts play a part in revolutionizing various sectors, including; healthcare, insurance, real estate, and even the voting system!
Why is Ethereum So Important?
Ethereum is proving itself to be the chosen blockchain for developers to create and host their decentralized applications, with the opportunity for anyone to learn how to develop and deploy their own cryptocurrencies. Some projects can do well and earn you millions if you know how to market them right. Furthermore, Ethereum was the first blockchain allowing complete neutrality, transparency, and decentralization for web applications to be created. As Ethereum begins to migrate during this year and the next to the eagerly-anticipated Ethereum 2.0 upgrade, the Ethereum blockchain will be able to support more users than ever, with further efficiency and transaction speed, offering attractive features to new-comers into the space.
The Ethereum network is the backbone for many of the bullish narratives this year, including the advent of decentralized finance (DeFi), with potential for Ethereum supporting mortgages on the blockchain, and NFTs, a growing niche of the crypto industry set to take the market by storm during the next bull run.
There have been rumors of 'Ethereum Killers' in the past, however, none have really emerged. The Ethereum network is stronger and larger than other blockchains (excluding Bitcoin) and with the transition from Proof of Work to Proof of Stake, will be more secure and efficient than ever. Providing the Ethereum 2.0 upgrade goes to plan, and with the increased interoperability with other blockchains, there will be little reason for developers to go elsewhere.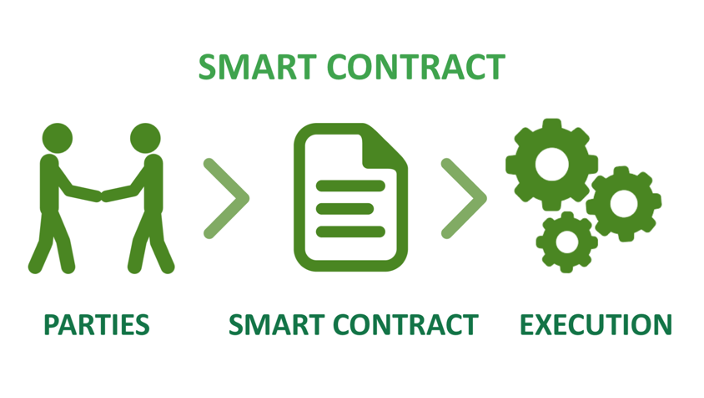 If you are looking to learn Solidity and about Ethereum on Ivan on Tech Academy, be sure to first check out our exclusive promo code. Right now, you can enroll and access all of the Ivan on Tech Academy courses at a 20% discount when using the discount code BLOG20.
Reasons to Learn Solidity
Ethereum courses are becoming more popular than ever for developers, as web3 and a decentralized ecosystem are slowly beginning to adapt to global blockchain adoption. As blockchain technology is only 12 years old, there are still a lot of developments and adjustments needed as the space continues to grow at an exponential rate.
Learning Ethereum is quickly becoming a necessity for developers in the tech industry to keep up with the innovation and stay ahead in their careers. Get in the know now – we are still in the 'early adoption' phase of the blockchain technology life cycle, and once it becomes mainstream with the majority of the population on board, there will be more people learning these skills. Therefore, if you can get ahead of the game now, you will be ahead in the future.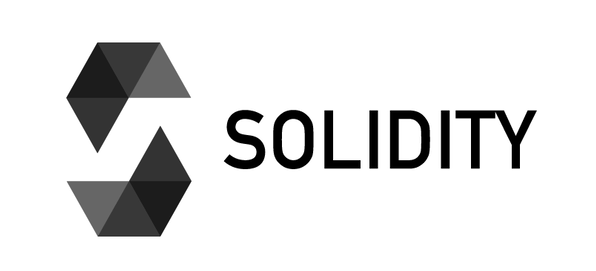 We would recommend you learn Solidity if you want to:
Be able to program money – create your own smart contracts to move money upon specified conditions being met.
Learn the programming language for smart contracts to be deployed through the EVM (Ethereum Virtual Machine)
Create decentralized applications – there are limitless opportunities as to what you can create!
Know the most in-demand hard skill in 2020, according to LinkedIn there is a global need for this knowledge to be shared.
Earn between $100-$250k per year – the demand for these skills pays very well and will vary between how you choose to work.
Be able to travel the world with your work, through programming or educating. Or, if you prefer the choice to work remotely, anywhere in the world at any time of your preference. If you complete our Ethereum courses, you will have the knowledge to work as a developer in a remote position, for many different companies around the world.
Where To Start
If you are completely new to programming and don't know where to start – do not worry! You are not alone and there are millions of other people in the same boat. The easiest way to get started if you'd like to learn Solidity is to learn the basics of the programming language Java.
Java has hundreds of books, forums, and resources that are packed full of information on how to learn the language. Learning Java is similar to Solidity, as it is based on classes (similar to smart contracts) and you can educate yourself on the basics of functions, loops, and different data types such as integers, characters, and arrays. Once you understand these foundation blocks of programming, you should have sufficient knowledge to learn Solidity.
You could also choose to learn Javascript, similar to Java, however, only Javascript 6 onwards supports classes. You can learn how to code, from scratch, using Ivan on Tech Academy's Javascript Programming for Blockchain course, which equips you with all the foundational knowledge you need before moving on to one of our Ethereum courses.
When completing the Ethereum courses, you will first be using a web browser editor called Remix, which is known as an IDE – integrated development environment, a place to develop, compile, and deploy smart contracts in one place.
Remix is the best place for beginners to learn about smart contracts and Ethereum programming before moving on to more complex applications such as the Truffle Suite – a collection of desktop applications for developers to create and deploy decentralized apps.
Ethereum Courses Available:
Ethereum 101
If you are a complete beginner, not only to programming but to the full Ethereum ecosystem and how it works, then the Ethereum 101 course is the first place to start. Following the completion of this course, you'll understand the difference between the fundamentals of the Bitcoin and Ethereum blockchains, including a complete breakdown of what the EVM, smart contracts and ERC-20 tokens are. At this stage, you will be ready to move on to one of the programming courses on your journey to learn Solidity.
Ethereum Smart Contract Programming 101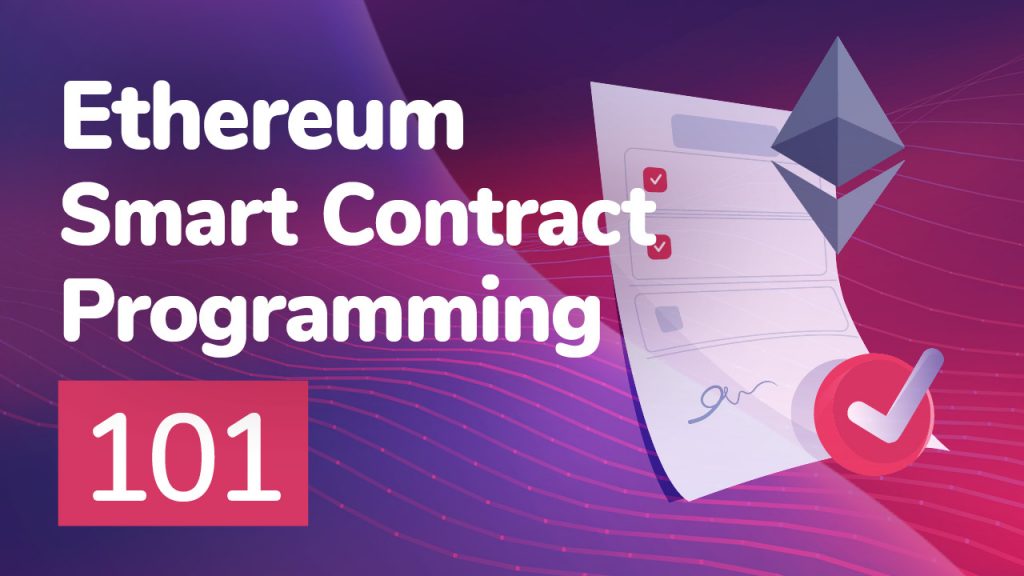 As mentioned earlier, you'll be advised to first get to grips with the Javascript Programming Course before learning Solidity on our Ethereum courses. Any developer with some very basic experience with programming can go from zero-knowledge around Solidity to deploying smart contracts within a few lectures on this course. Afterward, you'll be fully-confident in programming smart contracts independently.
Ethereum Smart Contract Programming 201
This course is for the Smart Contract 101 graduates who want to take it to the next level. If you're hoping to quit your job and go full-time crypto as a developer, then this course can help you get there. In this Ethereum course, you will learn the latest industry standards around developing and deploying your smart contracts, and how to introduce off-chain data to your decentralized applications using oracles. (More about oracles here!)
Ethereum Smart Contract Security
Learning Solidity and programming decentralized applications opens up a world of infinite opportunities, only your mind is the limit of what you can create. However, with this can come a lot of exposure, and success can also lead to the risk of being hacked. This Ethereum course teaches you the risk management principles and software design principles to fully optimize the security of your smart contracts, using upgradable contracts, and much more!
Ethereum Game Programming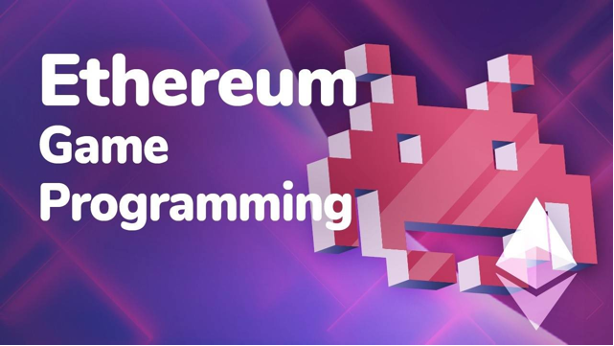 Gaming on the blockchain is big, and the NFT (Non-Fungible Token) market is growing exponentially. If you want to learn Solidity to program your own decentralized game on Ethereum or create the latest hottest NFT then this is the course for you! The Ethereum Game Programming course will equip your Smart Contract 101 knowledge with the next step to create your own collectibles and games and help towards selling on decentralized marketplaces.
Conclusion
There is a growing number of reasons to learn Solidity, either if you're a current developer or a newbie to programming. If you are serious about working full-time in crypto, if you recognize the opportunities that learning the latest technologies can offer you, then you will appreciate how beneficial our Ethereum courses are.
The main reason you should study at Ivan on Tech Academy is due to our expertise in blockchain technology. Ivan on Tech Academy regularly updates its blockchain courses throughout the year, to educate students about the latest updates and standards across the blockchain and crypto industries. This is something that traditional education fails to keep up with, teaching outdated materials whilst the demands of technological innovations continue to grow.
Blockchain technology is set to help optimize business models across an array of industries including healthcare, fashion, supply-chain management, even the sports industry! The common denominator is the Ethereum blockchain being the most popular choice for building the applications. If you choose to complete our Ethereum courses you can learn Solidity and use your skills in almost any industry, anywhere in the world.