Wallem is a new and exciting application that was recently launched, setting off a wave of hype across the crypto community. Perhaps you have already heard of the Wallem app and would like to find out a bit more? The first of its kind, the Wallem app is combining cryptocurrency blockchain technology with augmented reality.
With the Wallem app, users can take part in unique augmented reality events, while earning rewards and discounts. There are frequent events arranged by Wallem and its partners that give users exclusive access to their favorite products. The experience is made unique, with a familiar feel to the famous viral Pokemon Go mobile application.
Augmented reality games offer an immersive experience incomparable to traditional gaming. The future of gaming could rely heavily on this technology, so it's only right that we bring you up to speed!
In this article, we're going to explore the Wallem App and the innovative and unique experiences the project facilitates. Furthermore, we're going to look at the PTERIA (PTE) token, how it is used, and how the Wallem ecosystem operates. Also, we'll examine the Pteria DAO and the role it plays in the project. For those unfamiliar with cryptocurrency or the concept of augmented reality - we'll briefly cover these definitions and functions. Wallem has famously been promoted by the prominent YouTuber PewDiePie, reaching his +107M subscribers.

For anyone who would like to learn on a deeper level the fundamentals of blockchain technology and different cryptocurrencies - you have come to the right place! The Ivan on Tech Academy offers courses from crypto basics to courses for Bitcoin programming, creating an opportunity for anyone to get into the blockchain industry!
What Is Cryptocurrency?
In order to understand what Wallem does and how it combines AR and crypto, we first have to look at what cryptocurrency is. Cryptocurrency is a cryptographically-secure digital currency that is recorded on the blockchain. A blockchain is a form of distributed ledger technology, whereby a distributed network of computers, or nodes, verify, transact, and store all data about any cryptocurrency used on the chain.
Cryptocurrency is becoming increasingly popular due to the immutability and ownership rights associated with the coins. Blockchain technology offers the ability to digitally verify the scarcity of an item. Additionally, providing the user has access to their private keys, cryptocurrency is an asset that can not be withheld or removed from their possession.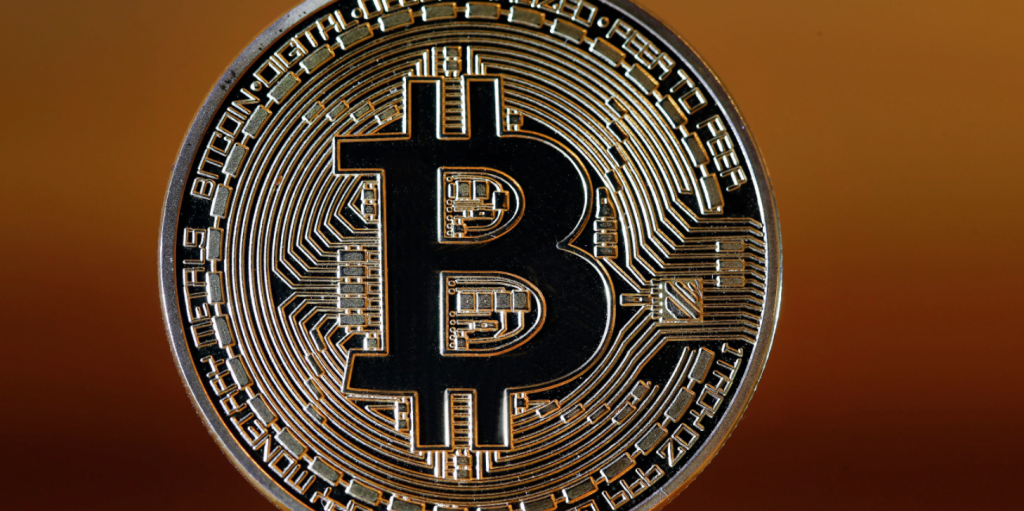 Bitcoin was the first cryptocurrency created using blockchain technology in 2009. Since the launch of Ethereum, the crypto space has evolved substantially with the opportunity for developers to create smart contracts and decentralized applications. Following this, over 5000 cryptocurrencies have sprung into existence, the majority of which were built using Ethereum. Ethereum is the basis of the ERC-20 token standard, which created a launchpad for a wave of new cryptocurrency projects in 2017. However, only a few of these projects have actual fundamental value in the applications and services they represent. Make sure to do your own research (DYOR) before making any investment into crypto.
What Is Augmented Reality?
Augmented Reality or AR, is another rising hot trend in technology over the past few years. AR is essentially a computer graphically-enhanced version of your surrounding environment. This may come in effect through visuals or sounds, or sometimes touch and pressure. Anything and everything can create computer-generated perceptual information. AR is used in apps (such as Wallem), or through specially-designed AR goggles.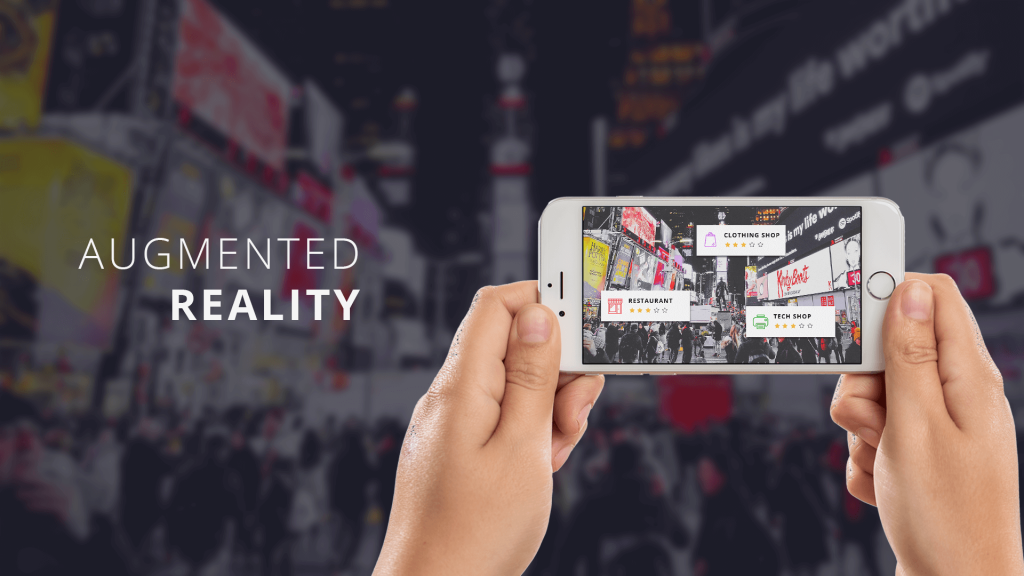 Augmented Reality can often be confused with Virtual Reality (VR). AR uses the environment of the device to produce digitally accentuated objects within its range, often accompanied by the use of GPS. VR, however, offers users an innovative and unique, graphically-designed environment, with no resemblance or significance to the user's surroundings.
Wallem App: Background
The pioneering gaming application Wallem is brought to you by Pteria - the official crypto of Wallem (PTE). Pteria has funded Wallem, believing the app to be the first successful application of its kind. The decision to back Wallem and invest in its future was conducted by the Pteria DAO.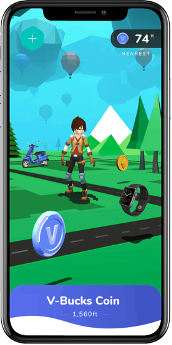 Pteria DAO
The Pteria DAO is a decentralized community that votes on budgets to allocate to promising blockchain gaming and financial applications. The choice of the projects is largely determined by the 'potential burning capacity' that the platform offers. The DAO has created a max supply of 7.2 million Pteria tokens on the Ethereum blockchain. So far, nearly 90,000 have already been burned through various projects, which can be confirmed on block scanners such as Etherscan.

There is a breakdown on their website for people to see where the tokens are being allocated. Tokens are divided among Pool Liquidity & Partnerships, Marketing, Technical Support, and other parties. There are 1.5 million tokens allocated to rising projects, with an additional 600,000 tokens issued solely to Wallem. Of this amount, 540,000 are expected to be burned, reducing the amount in circulation.
Pteria Staking
The Pteria DAO gives the Wallem community the opportunity to vote on future changes to the protocol. There are 3 ways to get involved with the Pteria DAO. One of the upcoming votes will determine a potential increase of interest rates up to 24% APY!
Staking rewards are dependent upon the amount of Pteria tokens staked, however, all stakers are entitled to vote.
There are 3 tiers for Pteria Staking:
The first tier is for up to 999 Pteria tokens to be staked, offering PTE rewards on a monthly basis depending upon the total amount staked.
The second tier is for 1000+ Pteria tokens staked with the protocol. This offers stakers monthly rewards, plus the ability to put forward any suggestions for events or updates to the DAO through governance rights.
The third tier is for Annual Staking, with no minimum token commitment. Stakers will receive 24% APY, with interest paid out every quarter. This is on top of the monthly rewards and the ability to put forth proposals.
Governance
As previously stated, Pteria is the governance token within the Pteria DAO, whereby decisions are made from users pledging their tokens with their choice. Wallem is the first application granted by the Pteria DAO. "Pteria is awarded by the DAO to projects with a powerful burning economy", guaranteeing an increase in Pteria's scarcity and thus its value.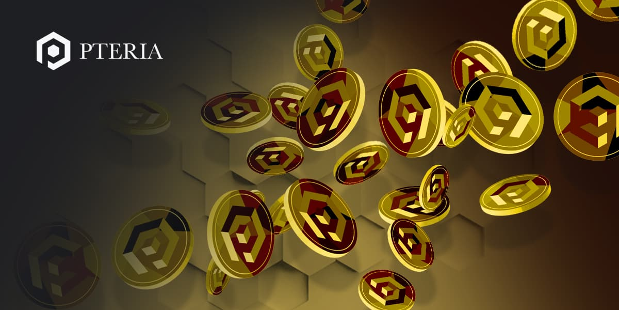 What Is The Wallem App?
In short, Wallem is a mobile application that is downloadable through the Apple and Google Play stores. It has a 3D map that users follow to collect rewards and participate in events. The event locations are respective to the device location. This means that opportunities are available to anyone anywhere with an internet connection, regardless of location.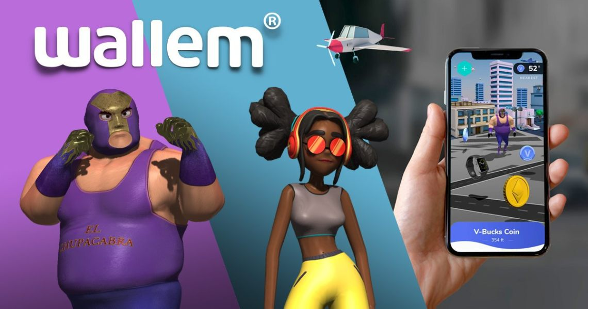 Interestingly, the well-known YouTuber PewDiePie has even promoted the Wallem app. While this highlights the growing mainstream acceptance and adoption of crypto apps, it's also an interesting move from Wallem. In fact, there will be a total of six PewDiePie NFTs issued through Wallem.
Stay ahead of the markets with real-time, on-chain data insights. Inform your trades with true market alpha!
Wallem Events
Events are created when users go out and collect items within the app. To win a limited edition event invitation, users must collect a certain amount of a particular prize to participate in the event.
Events can be free or paid for using PTE, which is the choice of the event organizer. This would depend on the nature of the event. For example, high-ticket item events could be limited to only those willing to pay for the opportunity.
Prizes have previously included gift vouchers, Armani sunglasses, and an iPhone promotion. Needless to say, this is not a small-time venture. With collaborations at this level so early, the future looks bright for the Wallem App.
Getting Started With The Wallem App
It's a simple and smooth process downloading Wallem from the App Store, before then confirming your preferences for the initial pop-up notifications. NOTE: If you do not want to receive push notifications when absent from the app, be mindful of this opportunity to click 'No thanks'.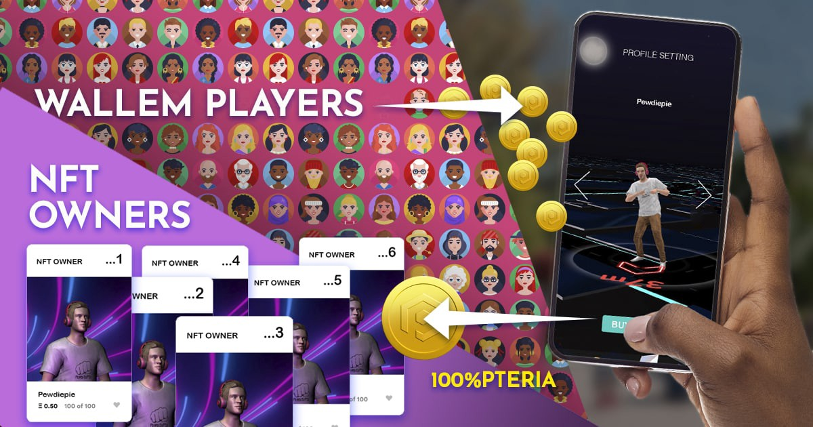 Following this, you are asked to confirm your mobile number before receiving a text with a code to fill in when prompted. After, you're taken to the homepage of the app and given the option of choosing your gender and nickname within the app. Now, you're ready to start moving and earning some crypto!
Skins
When you first join the Wallem app, there are two skins to choose between that are free.
As well as free skins for users to access, there are in-app paid-for skins that may offer special user rights for those that hold them. There are plenty more skins available that include famous characters, which can be purely for aesthetic purposes. In fact, the platform even features a special "PewDiePie skin". As previously alluded to, the Wallem skins have NFT functionality.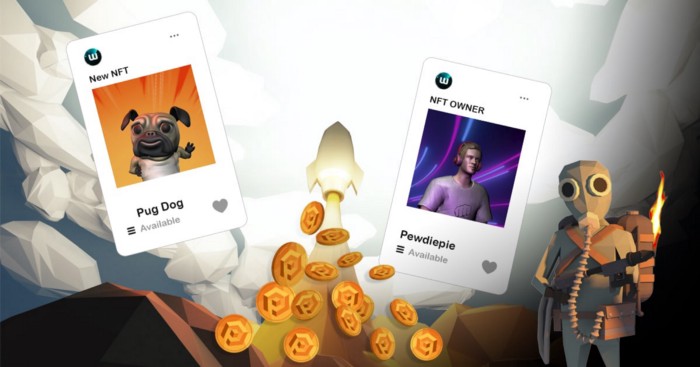 If you're an avid gamer and you have an interest in cryptocurrency, check out our Ethereum Game Programming course at Ivan on Tech Academy. Here you can learn everything you need to know to start building your own blockchain and crypto gaming platforms. The industry is so young, which is why now is the perfect opportunity to get ahead of the pack. Best of all, you can get 20% off if you enroll in Ivan on Tech Academy now using the code BLOG20.
PTE Token
With Wallem, users can only use the Pteria tokens within the app, allowing gamers to purchase in-game digital assets and skins to further enhance the augmented reality experience.
You can earn 0.05 PTE (approx $0.09) for free through the Wallem App simply by watching ads or completing small tasks. On the other hand, users have the opportunity to purchase PTE through the in-app exchange to take advantage of the full range of events and opportunities available. Users have the option to purchase a 'Small Pack' of Pteria ($0.99 for 0.54 PTE) through to an 'X-Large Pack' ($48.99 for 27.11 PTE, at time of writing).
The Crypto United Event on Wallem
The Crypto United Event is taking place in May 2021 through Wallem, with an exclusive 200 online tickets available. The event is bringing together dozens of crypto companies that will contribute up to $50,000 worth of their tokens as Airdrops, to users through the Wallem platform. The total airdrop amount is predicted to be over $500,000 during the event.
Tickets are only available to users on a 'merit basis'. Only the top 20 performing users in the 10 Wallem events preceding, can be offered the chance to win a ticket. The first event took place in November in collaboration with PieDAO. Users of the Wallem app could collect PieDAO brand points (not tokens) to reach the minimum threshold to be entered to win tickets to the Crypto United Event. The first 20 users to collect 250 PieDAO points were offered tickets to the exclusive event.
The most recent event is in partnership with pTokens through pNetwork, offering participants a further 20 tickets to Crypto United. The event was launched on December 5th, with the same rules except for users collecting PNT brand points.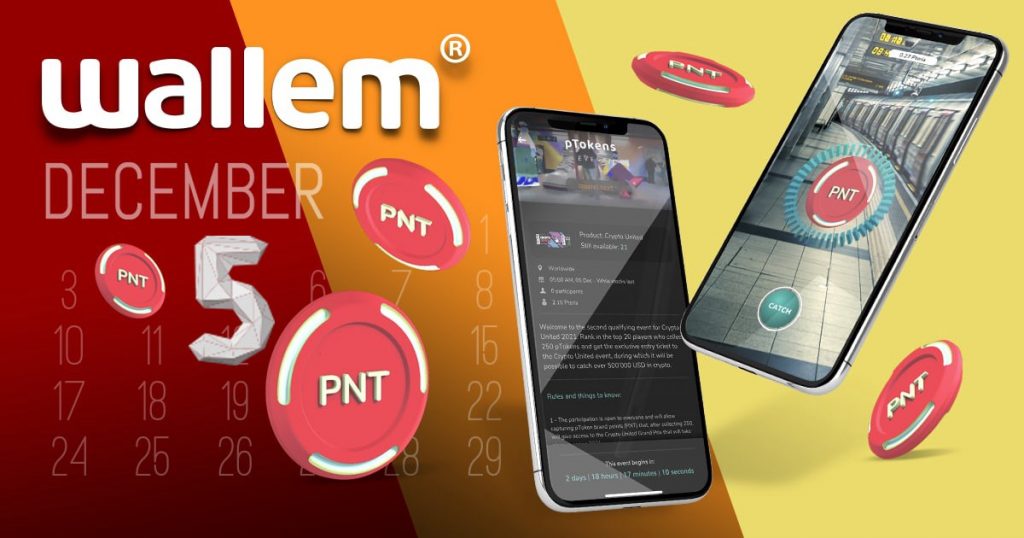 The winners of the pToken collaboration event have yet to be announced. Following pNetwork, there are plans to launch a Pteria collaboration event thereafter.
The Wallem App has decided to send half of all cryptocurrency raised during these events to charity. Users will have the decision of which charity their funds will be sent to. The Wallem community wants to show how crypto can be used for good and a better alternative to the traditional financial system.
Wallem App Conclusion
The Wallen app makes it simple to select the event you wish to participate in. Users can easily join for free or play using the PTE token. By simply connecting your phone to the Wallem App you can earn digital goods, discounts, and rewards. All of this comes in a fun game that any will find familiar. Products can be redeemed instantly and it is all recorded on the blockchain. Plus, there is a great additional feature at the bottom of the shop - the option to 'Remove Advertising' for $4.99. Furthermore, the fact that Wallem has been promoted by PewDiePie can hardly hurt the app's chances of succeeding.
Wallem is also running an Early Access program. This exclusive program allows the most dedicated users of the platform to access exclusive events created for the Early Access program. The program also allows users to earn PTE tokens from outside of the application.
Blockchain is the number one in-demand skill right now. There's never been a better time to get into blockchain and learn a new skill. By educating yourself in blockchain technology now, you become an early adopter and could position yourself for a high-paid job in the blockchain industry. Regardless of experience, this industry is set to explode, and Ivan on Tech Academy can take you from zero to blockchain developer in no time. Why not try our Essential Blockchain Job Search Guide to help you get started planning your journey into the exciting world of crypto!