As mainstream adoption of blockchain technology continues to accelerate, many businesses and organizations are looking for ways to implement blockchain into existing business models. However, many businesses feel they don't have the time or the resources to start from the ground up. Blockchain as a service (BaaS) assists in creating tailor-made blockchain solutions for business enterprises that improve accountability and promotes transparency.
In this article, we look at some of the many reasons that businesses are rushing to adopt blockchain services and explore some of the projects providing these services and how they work. We'll also explore some of the broader implications of enterprise adoption of blockchain and how this affects the industry and the cryptocurrency markets.
The use cases of blockchain technology within business are virtually endless. To get a better understanding of enterprise blockchain solutions, be sure to enroll in Ivan on Tech Academy. The blockchain industry is constantly evolving, and a lot of traditional education outlets infamously struggle keeping up with this fast-moving sector. Ivan on Tech Academy, on the other hand, allows you to learn blockchain, understand cryptocurrency and crypto use cases, and get into decentralized finance. What are you waiting for?
What Is Blockchain Technology?
Blockchain technology is a type of distributed ledger technology that was practically kicked off with the inception of Bitcoin. It boasts revolutionary properties that can reform transactions of any kind, into a much faster, cheaper, more efficient process than the traditional financial system can offer.
Instead of a centralized party or governing body vulnerable to single-point-of-failure running the network, blockchain technology is composed, validated, and operated by a system of nodes scattered worldwide.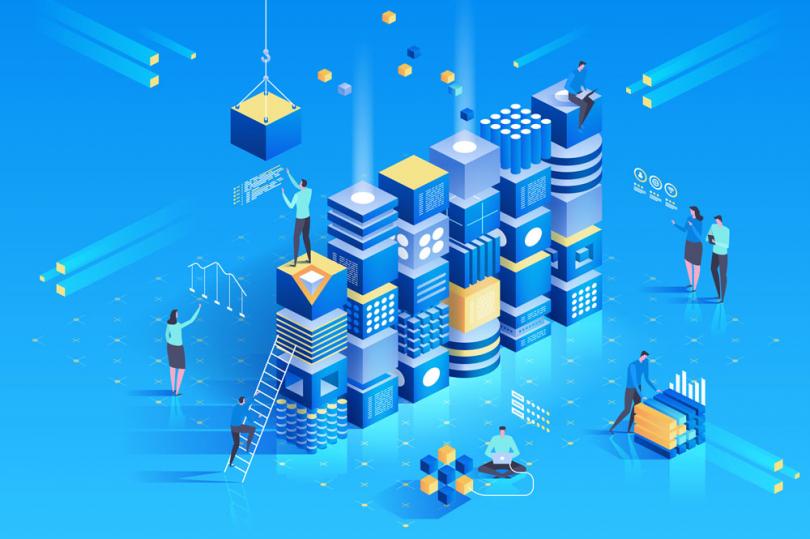 Each node mathematically validates a transaction before placing it into a block. When the block is full, it becomes appended to the blockchain. Each transaction is mathematically and cryptographically encrypted to the previous transaction, thus each block in the chain is securely linked. This makes it next-to-impossible to hack, and each transaction immutable, meaning it cannot be altered or removed.
The nodes hold a full copy of the blockchain history, which can be an open, public blockchain where anyone can view any transaction or a private blockchain that offers information only to those who hold or have access to the private keys (password or seed phrase). These advantages of security and transparency make blockchain technology useful for more than just finance. Being able to mathematically verify transactions and view the origin and supply chain of goods with a simple scan on a smartphone is revolutionary, and we're only scratching the surface of blockchain technology use cases.
What Is BaaS?
Much like Software as a Service (SaaS) platforms, Blockchain as a Service (BaaS) is made up of cloud-based blockchain solutions that are installed, hosted, and maintained by a third party for users to develop and host blockchain applications and smart contracts.
Outsourcing is commonplace in many different industries. For example, a filmmaker is likely to recruit a range of staff to make a movie; sound, lighting, make-up, music, and so on. Using blockchain as a service, businesses can focus on what they are good at while still reaping the benefits of blockchain technology.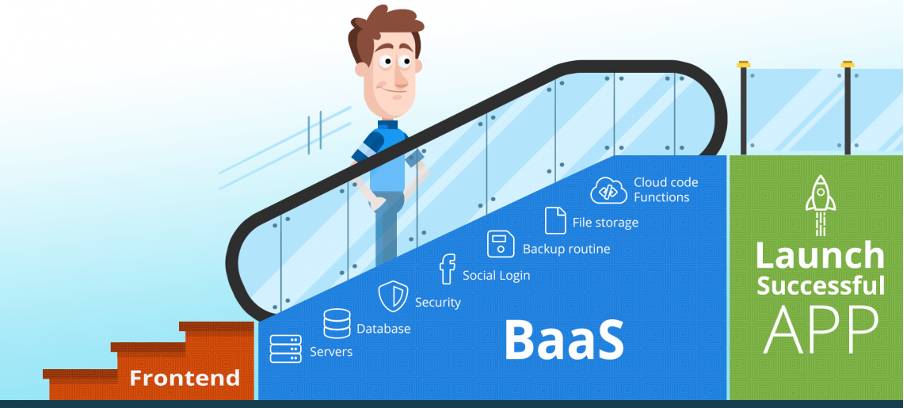 Blockchain as a service also means that businesses with experience in the field can be more hands-on with the development of new blockchain-based services and applications.
Some services may include private or permissioned chains, while others operate on public blockchains.
How Does Blockchain as a Service Work?
Clients pay a fee to a BaaS provider to manage, build, and maintain blockchain infrastructure, which can involve setting up nodes and connecting networks on behalf of a business.
Blockchain as a service looks after the back end of applications, allowing businesses to focus on the core elements of the service without spending the time, energy, and money to monitor the performance of a blockchain network or fix any other technical issues.
Just as there are several ways to create and host a website, now there are several platforms that provide the tools to create bespoke blockchain applications – without needing to learn every technical detail in order to use them.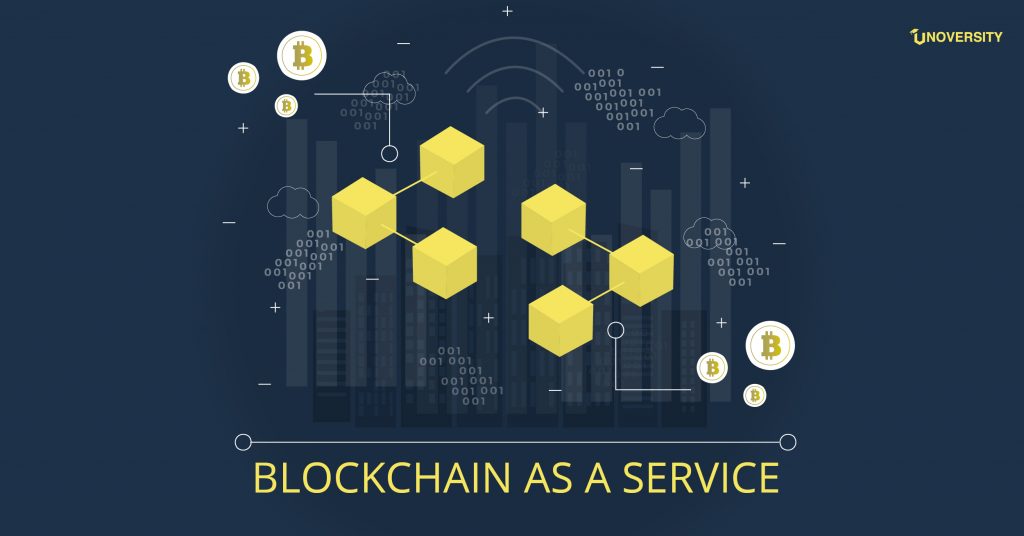 Coupled with amazing usability and versatility, blockchain as a service is changing the service industry as we know it by providing advanced tools for businesses to build state-of-the-art infrastructure to put them ahead of the curve in technological advancement.
Why is BaaS Becoming So Popular?
When it comes to big businesses, experimenting with risky technologies is not an attractive proposition to shareholders. BaaS alleviates much of this risk while improving efficiency, accountability, and transparency.
As technological innovation flourishes in many different sectors, blockchain in enterprise has gained significant popularity as more companies become keen to adopt blockchain technology. The benefits of traceability and immutability could save billions for businesses and reduce operational costs by improving efficiency including data, administration, and communications.
Tamper-proof, trustless, and mathematically verifiable data coordination, is an entire industry in itself. Most businesses don't have the time or resources to develop these types of applications.
This is where BaaS comes in. By developing universally compatible, customizable cloud storage solutions for businesses across the globe, third parties can provide advanced technological infrastructure to clients in a way that meets their needs while reducing the burden of starting from scratch.
By removing several hurdles that businesses face when implementing new technologies, BaaS allows businesses to experiment and design complex blockchain solutions, ensuring that they are enterprise-ready and scalable while being robust and reliable.
As cloud computing becomes increasingly relied upon by businesses, key components of secure data management and verification are migrating to the blockchain, and some of the biggest names and global industries are getting onboard.
If you want to join the blockchain revolution, then join over 20,000 existing students that have already enrolled in Ivan on Tech Academy. If you use the special promo code BLOG20, you'll get a 20% discount when joining the Academy. We look forward to seeing you!
Microsoft

Microsoft's Azure BaaS service allows businesses to build applications and deploy blockchain networks and also hold data off-chain. Azure provides great interoperability between other Microsoft applications, making it easy for enterprises to integrate seamlessly into existing infrastructure.
Recent partnerships include T-Mobile and General Electric, as Microsoft expands its offerings to many different sectors.
Azure provides comprehensive, tailor-made packages that combine three core elements to implement blockchain as a service:
Azure Blockchain Service
A starting point for building and deploying prototype apps using pre-existing components and templates designed by Microsoft, which can then be tweaked and personalized for clients.
Azure Blockchain Workbench
The building blocks for building, deploying and governing blockchain networks and applications at enterprise scale.
Azure Blockchain Development Kit
A full Github repository of resources to integrate existing protocols, including code samples and accelerators to connect data users and consumers via the blockchain.
Corda

Corda is an open-source blockchain service that allows businesses to transact privately with the use of smart contracts. Created by enterprise solutions giant R3, Corda was implemented by KLM Royal Dutch Airlines to streamline financial processes.
The Corda platform provides a comprehensive suite of services that can be custom-made to fit specific business requirements, arranged by a team of industry-leading professionals.
Corda provides BaaS to over 300 clients globally, promoting interoperability, privacy, and security, making it among the most reputable BaaS providers on the market.
Amazon Managed Blockchain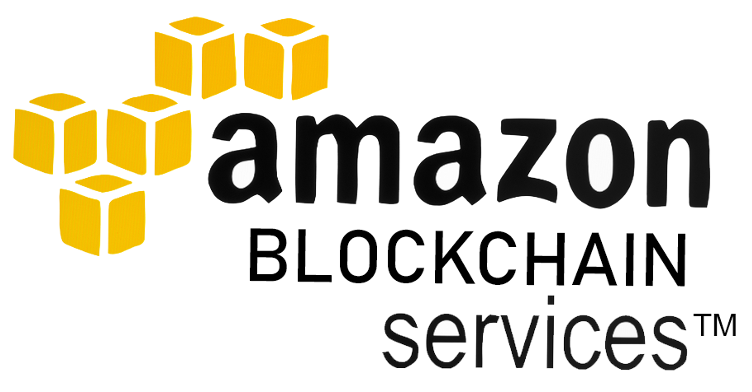 The world's largest online retailer Amazon has expanded the cloud computing arm of the company, Amazon Web Services, to provide various blockchain services to all manner of businesses with the Amazon Managed Blockchain, launched in 2018.
For those looking for a springboard into blockchain technology, the Amazon Managed Blockchain can give initial guidance for blockchain implementation and infrastructure, through to a comprehensive, managed service.
The service utilizes an immutable Quantum Ledger Database (QLDB) to provide a range of customized public and private blockchain services. Clients include Nestlé, BMW, and Sony Music Japan.
In the retail sector, Amazon Managed Blockchain is making it easy for merchants to implement blockchain networks that coordinate rewards and loyalty schemes without the need for intermediaries that slow down transaction times.
Amazon Managed Blockchain is currently available through Hyperledger Fabric and will soon be available on Ethereum. With the global infrastructure already established by Amazon, this BaaS initiative has the potential to reinvent the service sector using blockchain technology.
The Amazon service also utilizes Amazon QLDB technology to operate its augmented ordering service.
Alibaba Cloud Blockchain as a Service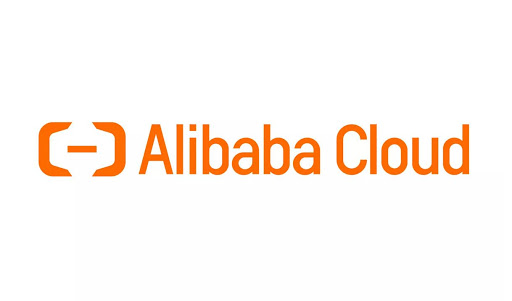 Alibaba released its blockchain as a service in 2018 in conjunction with the company's cloud computing arm. The Alibaba service utilizes Hyperledger Fabric, along with Quorum and the Alibaba cloud Internet of Things (IoT) facilities.
Alibaba's Baas tool offers tools to prevent counterfeiting and improve traceability in supply chains. The platform also offers an array of enterprise-ready BaaS products and services for many different applications for private blockchain deployment.
The product range includes services for cloud storage, content delivery, and database management, along with regulatory, digital content ownership, and licensing support.
The service aims to improve traceability, reduce counterfeiting, and eliminate data-tampering by implementing immutable distributed ledger technology.
IBM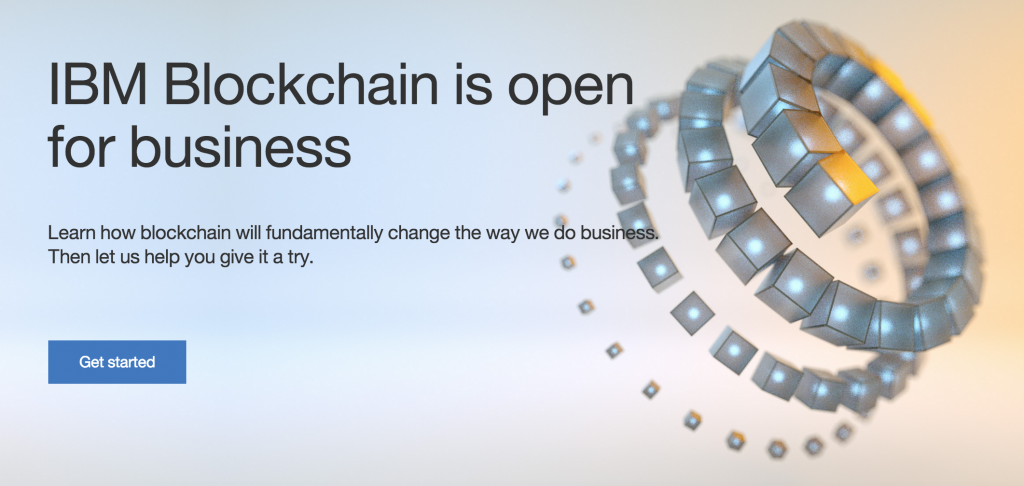 The International Business Machines Corporation (IBM) recently made the Forbes 50 list of the most influential blockchain projects. The IBM Blockchain Platform is assisting enterprises in reinvigorating industries with trust and transparency.
The IBM Blockchain Platform facilitates simple and efficient cloud collaboration services and is one of the leading Hyperledger platforms used by developers to implement blockchain solutions across a range of computing environments.
IBM has an impressive list of partnerships that facilitate a range of public and private multi-cloud solutions that are easy to implement, scalable, and secure.
The IBM Blockchain Platform has become widely used in finance, media, and supply chain management, allowing businesses to create bespoke blockchain solutions to suit their specific needs with the assistance of industry-leading experts.
Oracle Blockchain Cloud Service

The Oracle Cloud Service was established in 2017, built on the Hyperledger Fabric. The service aims to strengthen trust in transactions across various networks using a pre-assembled platform for building permissioned blockchains and operating smart contracts.
Users of the service can create, test, and deploy highly scalable enterprise-ready blockchain solutions that can be easily integrated into various customizable blockchain-based applications.
The Oracle Blockchain Cloud Service provides ready-to-use tools for deploying smart contracts and is designed to be interoperable with other Oracle-based tools to provide a tamper-proof cloud sharing platform, using blockchain as a service in construction, engineering hospitality, and healthcare, serving many industries and enterprises with flexible and innovative blockchain solutions.
Is BaaS Good For Cryptocurrency?
Bitcoin maximalists might argue that enterprise adoption of blockchain technology is a detriment to the cryptocurrency space, as an influx of big money into crypto could affect the nature of the technology.
Decentralization is a key component of blockchain technology, but the industry is growing in several directions. The innovation seen in DeFi in recent months has been astonishing, with hundreds of projects bringing exciting new protocols and ideas to the market.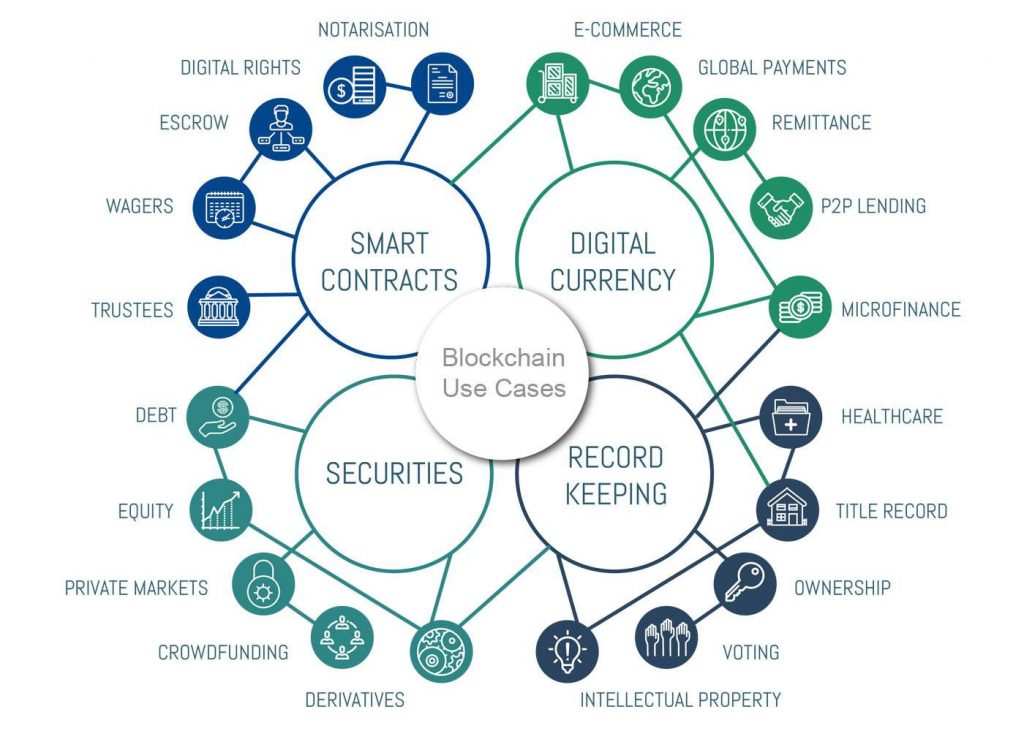 Meanwhile, other crypto firms have been moving towards centralization and interoperability with the traditional financial system by gaining banking licenses and promoting regulation to legitimize the industry at a time when the global financial landscape is rapidly evolving.
Some argue that this poses a danger in that crypto could become increasingly centralized, but the record trading volumes on decentralized exchanges would suggest that this is not a major threat to those that don't wish to participate in heavily regulated protocols.
Conclusion
As more businesses and employees move towards working remotely, the need for fast, secure, and accessible data storage and cloud computing has never been in such demand. Blockchain is revolutionizing data management and will play a crucial role in facilitating interoperability and collaboration in this new paradigm of technological innovation, assisting in rebuilding the global economy.
The reaction to distributed ledger technology (DLT) is polarized across enterprises. There are of course inherent risks associated with adopting early technologies, but, rather than fall behind, many businesses are opting to use existing blockchain infrastructure and templates that have been tried and tested by industry leaders, as they venture into the world of blockchain.
The use of third-party blockchain development could rapidly accelerate the mass adoption of blockchain and cryptocurrency by allowing users to experience the many benefits of technology without getting their hands dirty or potentially wasting limited resources.
As technology continues to evolve, the use of blockchain in all aspects of business is likely to increase exponentially as we move into a new digital era. BaaS is removing many of the complexities involved in implementing blockchain infrastructure, by creating a framework for scaling the utility and usability of blockchain in everyday life.
Whether you need a simple consultation, a swift installation, or to be walked through each step of the process, BaaS is expanding the possibilities of blockchain and distributed ledger technology by pushing it into every corner of every industry as demand continues to soar.
For great comprehensive insight into blockchain technology and how you can use Blockchain as a Service (BaaS) in your enterprise, enroll in Ivan on Tech Academy! The Academy offers dozens of various in-depth blockchain courses, ranging from basic gateway courses to the blockchain and cryptocurrency space, to specialized courses that go into the weeds. At Ivan on Tech Academy, the sky's the limit!