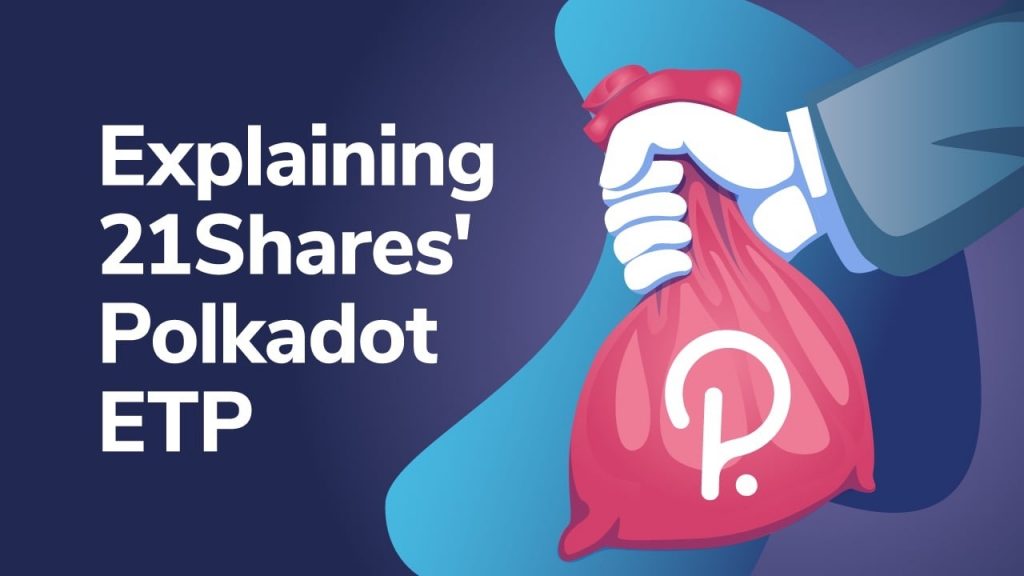 On February 4th, 2021, exciting news was announced when a Polkadot exchange-traded product (ETP) was launched on the SIX Swiss Exchange. This was made possible thanks to the fintech company 21Shares AG. This is massive news for the crypto industry and an important step toward even greater cryptocurrency adoption. Having a Polkadot ETP creates opportunities for new people to gain exposure to cryptocurrency through traditional means. Furthermore, substantially increased exposure to a top-performing coin suggests that we may see an influx of new users wanting to invest and trade in other cryptocurrencies.
In this article, we'll explore exactly what a Polkadot exchange-traded product (ETP) is and how this may impact the crypto industry. Furthermore, we'll look at some of the many reasons Polkadot is the latest cryptocurrency to be chosen as an addition to 21Shares' growing crypto ETP collection.
If you're interested in learning the latest information about the revolution in finance and technology, be sure to see Ivan on Tech Academy's FinTech 101 course. Using real-life case study examples, this course provides all the necessary information to develop a solid understanding of Fintech regulation, open banking, and how to find opportunities in fintech. Ivan on Tech Academy is the ultimate blockchain education suite available online. Check out some of the courses available today and find your perfect job in crypto!
What is a Polkadot Exchange-Traded Product (ETP)?
In simple terms, the Polkadot exchange-traded product (ETP) is a financial instrument that creates investment exposure to Polkadot through users' traditional bank or brokerage account. The launch of the first Polkadot ETP has been made possible by 21Shares and is available through SIX Swiss Exchange. SIX Swiss Exchange is presenting Polkadot as a viable investment option to a much wider audience than ever seen previously.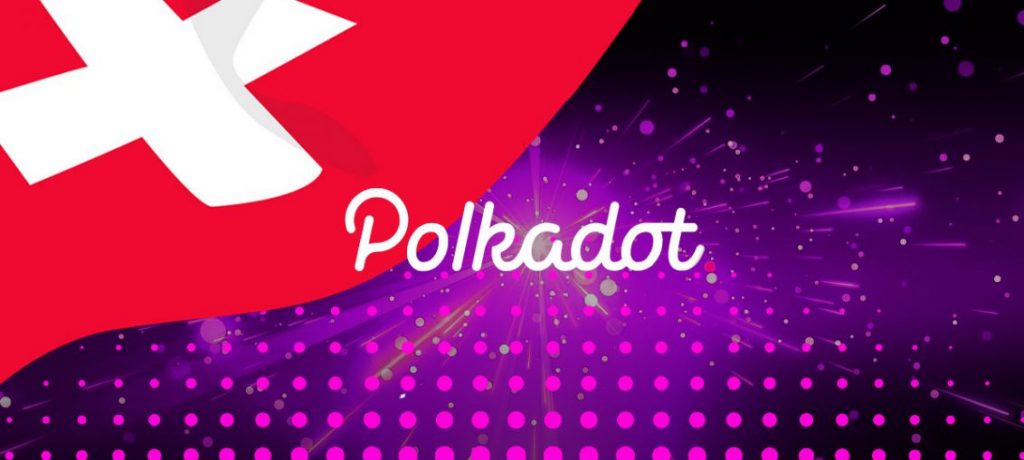 One of the key defining factors of an exchange-traded product (ETP) is that investors don't actually own the asset. An exchange-traded product is a promise from the brokerage to pay the investor whatever the value of the asset purchased is, at a later date once the asset is sold, even if the price increases. ETPs allow indirect exposure to the price of an asset without the hassle of needing to keep private keys safe.
21Shares offers a fully-collateralized Polkadot exchange-traded product (ETP), which holds a one-to-one backing of Polkadot tokens held by the company. As part of the ETP model, 21Shares must purchase an equal amount of DOT tokens to the amount purchased by users through their brokerage or bank.
21Shares AG
Founded in Switzerland in 2018, 21Shares AG has international offices in Zurich, New York, and Berlin. Created as the "simplest way to get into crypto" through a traditional bank or brokerage, 21Shares wanted to create a transparent financial business model giving investors exposure to cutting-edge technologies.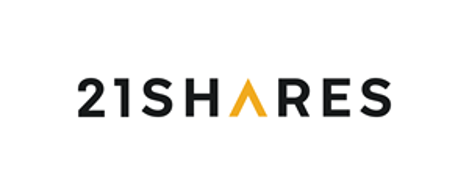 21Shares created the world's first crypto exchange-traded product (ETP) in 2018, HODL. This particular ETP is a Crypto Basket Index, backed by the top five performing cryptocurrencies by market capitalization. As of February 5th, 2021, this includes Bitcoin, Polkadot, Ethereum, Litecoin, and Stellar.
Since then, 21Shares has implemented a few other large-cap coins as individual exchange-traded products (ETPs), including Bitcoin, Ethereum, and Binance Coin. Each ETP is secured by a 100% backing of the underlying cryptocurrency asset in cold storage. 21Shares has partnerships with a wide array of international banks, indexes, and crypto providers. These include Flow Traders, SIX Swiss Exchange, Jane Street, and Coinbase.
In a recent interview with Global News Wire about the release of the Polkadot ETP, Hany Rashwan, CEO of 21Shares AG, stated: "we remain committed to the unprecedented demand we are seeing from institutional investors wanting exposure to crypto-assets".
What is Polkadot?
Founded in 2017 by Dr. Gavin Wood (co-founder of Ethereum), Polkadot is often referred to as the 'blockchain of blockchains'. This is because Polkadot itself is an ecosystem of various blockchains and protocols allowing cross-chain communication beyond just tokens. Polkadot was designed with interoperability and mass adoption in mind. Polkadot has created protocols for parallel transactions to confirm up to 100,000 transactions per second (TPS). Furthermore, all blockchains within the Polkadot ecosystem share the same consensus network security, made possible through the Relay Chain.

The Relay Chain is the heart of Polkadot, connecting parachains and parathreads, and is responsible for cross-chain connectivity. Parachains and parathreads are sovereign blockchains that operate independently with personalizable governance and token structures. Also, Polkadot makes use of bridges to connect the parachains and parathreads with external blockchains.
The Ethereum blockchain has developed a platform for developers to create smart contracts and deploy decentralized applications (dApps). However, Polkadot is an ecosystem that allows developers to create their own blockchains (parachains). These parachains are interoperable with other chains. Moreover, further dApps can be created on top of parachains and parathreads, some of which have proven incredibly successful so far.
Polkadot Ecosystem
The Polkadot ecosystem consists of hundreds of different decentralized projects and platforms built upon hundreds of parachains. Polkadot has seen tremendous growth within its ecosystem since 2020 and into 2021 including the introduction of popular new projects. One example is Kusama, which can be considered the testing ground for other Polkadot projects before launch. Also, Moonbeam, which operates as a bridge between Ethereum and Polkadot for smart contract deployment.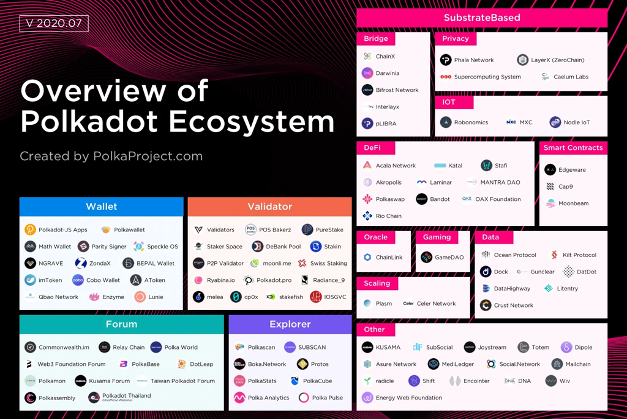 Additionally, Polkastarter is operating as a token launchpad for new projects. Polkastarter has seen substantial growth as a project, with the token launches seeing immense returns for investors. One popular project to launch through Polkastarter is ExeedMe, a non-fungible token (NFT) based gaming protocol. Polkadot hosts many decentralized applications (dApps) within its ecosystem offering financial, gaming, oracle, and NFT services, plus more!
Polkadot is positioned to be an integral part of the decentralized finance (DeFi) ecosystem. If you want to learn about how DeFi works, check out the DeFi 101 and DeFi 201 courses at Ivan on Tech Academy! Here you can learn all about the most popular DeFi protocols, including Aave, Compound, Maker, Synthetix, and much more!
Having knowledge of the fundamentals and uses for these protocols will give you an unfair advantage in the job market. Blockchain technology is the most in-demand skill on LinkedIn, and can apply to a wide array of industries! You can find blockchain job opportunities in fashion, music, supply chain management, and even insurance!
Why is a Polkadot ETP Interesting?
There are many reasons to be interested in the introduction of a Polkadot exchange-traded product (ETP). Below we have covered a few of the key points for what a Polkadot ETP could mean for the rest of the crypto space.
Firstly, we could begin to see an unprecedented amount of demand for Polkadot. A Polkadot exchange-traded product (ETP) puts the project in front of millions of new investors, otherwise not willing or able to invest directly into the cryptocurrency. Moreover, these new investors by default may become interested in the cryptocurrency space. A Polkadot ETP will expose an audience, poised to invest, to other projects within the Polkadot ecosystem and other altcoins.
Also, the introduction of a Polkadot exchange-traded product (ETP) suggests that we may well see other cryptocurrency ETPs begin to appear. Thus, moving us closer to the global mass adoption of cryptocurrency. As we begin to enter Altcoin Season, attention is beginning to divert from Bitcoin into quality new projects appearing in the crypto space. The introduction of a Polkadot ETP couldn't have arrived at a better time, as more money is flowing into altcoins, and confidence in crypto is continuing to grow.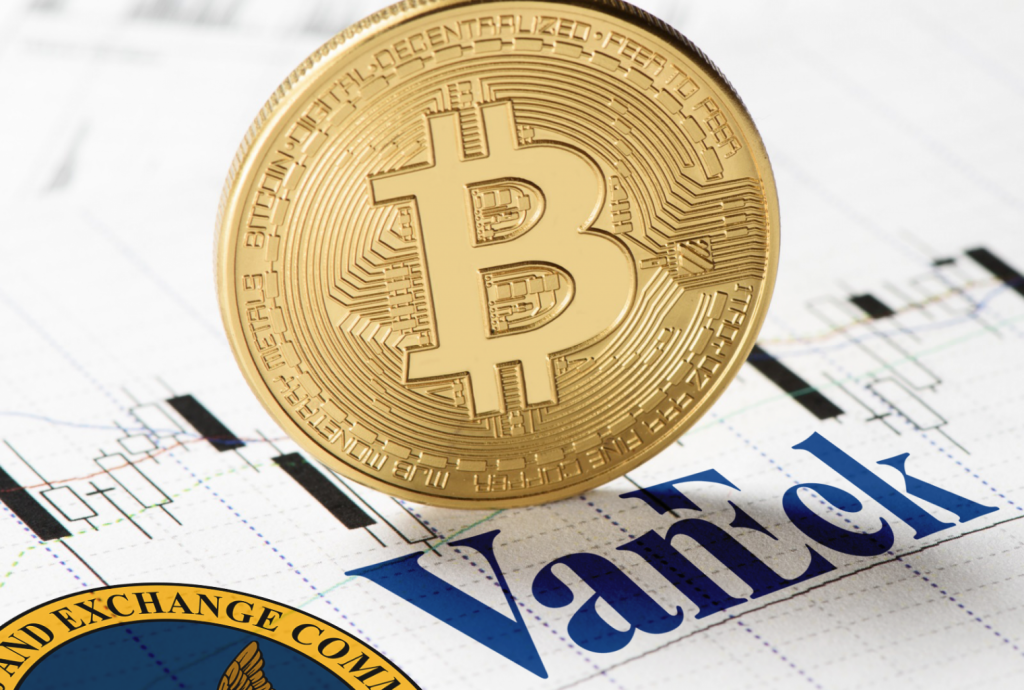 Polkadot ETP & 21Shares AG Summary
Thanks to 21Shares, it is now super easy to gain exposure to different cryptocurrencies through traditional financial infrastructures. The fintech firm is a pioneering bridge between the traditional and cryptocurrency spaces. By creating a Polkadot exchange-traded product (ETP), 21Shares invites new investors who may be interested in other altcoins.
The introduction of ADOT to SIX Swiss Exchange is opening up great opportunities for money to flow into cryptocurrency. Moreover, an increase in demand for these financial instruments will inevitably bring more money into crypto investment tools.
21Shares choosing Polkadot for its next exchange-traded product (ETP) is very bullish for the crypto project. This indicates other cryptocurrencies in the space are beginning to be branded as worthwhile investments now people are becoming comfortable with the idea of Bitcoin.
If you want to learn how to invest in crypto safely, look no further than our Crypto Basics course. Ivan on Tech Academy has designed a range of courses that are suited to all levels of experience. These courses were created to help onboard new users into emerging tech industries. If you want to learn about the fundamentals of blockchain technology, Ivan on Tech Academy's Blockchain & Bitcoin 101 course is the best place to start!