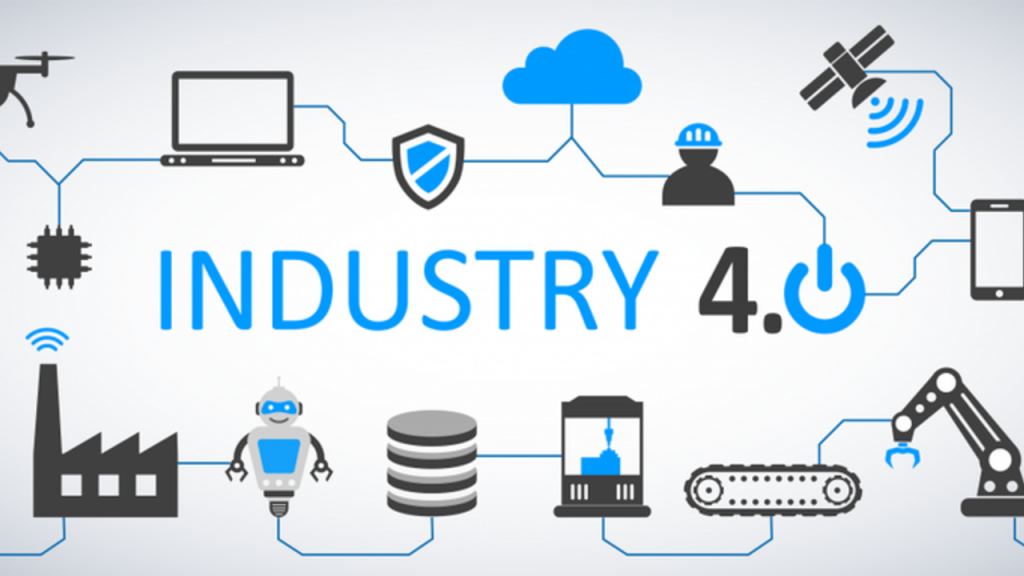 Blockchain technology first came about with the launch of Bitcoin in 2008 and the technology has, over the years, predominantly been associated with cryptocurrency, ICOs (initial coin offerings), and, more recently, decentralized finance.
The nature of the technology boasts apparent advantages to the traditional financial sector; however, now other industries are beginning to recognize the uses and applications of blockchain, they too are starting to integrate this technology.
Many businesses are finding benefits with the technology's use cases across different sectors. In this article, we will discuss a variety of business models using blockchain in various industries, and how these help shape the fourth industrial revolution, a.k.a. "Industry 4.0".
What is Blockchain Technology?
Blockchain technology, sometimes known as distributed ledger technology (DLT), is a relatively new form of a database for transaction information, stored in a decentralized and transparent manner.
The database is run by a network of computers called nodes, so there is no one single-point-of-failure, and information can be accessed in real-time 24/7.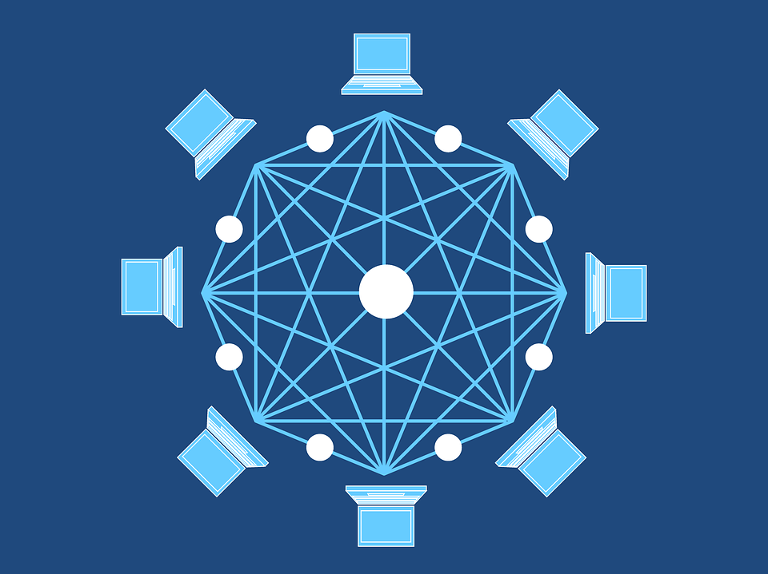 Blockchain Technology
Information held within the database is cryptographically hashed, so only the designated recipient holding the private keys can sign a transaction relating to a specific set of data. You can also share requested information with other individuals or organizations using secure, end-to-end encrypted communication. By utilizing blockchain technology, businesses have a greater level of control over data security and the sharing of sensitive data.
What is Industry 4.0?
According to Wikipedia, the Fourth Industrial Revolution is the "ongoing transformation of traditional manufacturing and industrial practices combined with the latest smart technology."
The first industrial revolution occurred between 1760 and 1840, when humans learned how to harness the power of water and steam. There was a subsequent rise in both chemical engineering and factory machinery. The textile industry became the first industry to use modern production methods with machine tools.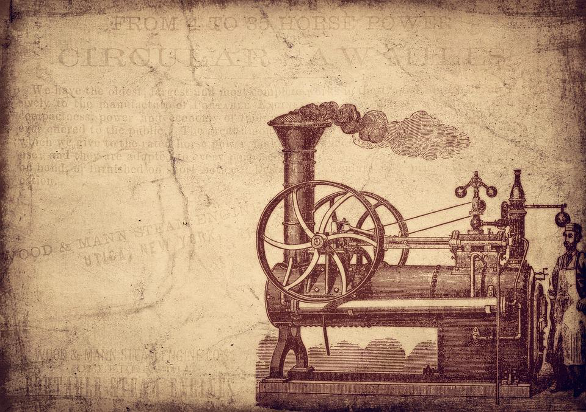 The period between 1870 and 1914 saw the rise of the second industrial revolution, when electricity and rail networks became a part of every-day life. It's worth mentioning that although there was a surge in economic growth during this period, there was also a dramatic increase in unemployment as workers became replaced by machinery.
The third industrial revolution was following two world wars, starting around the 1950s. There was a massive growth in innovation around telecommunications technology and supercomputers. This period is known as the digital revolution, which transitioned from analog to digital technology and brought us the internet.
In 2015, Klaus Schwab – the Executive Chairman at the World Economic Forum, first suggested that we are moving into the fourth industrial revolution in a statement released in his annual Foreign Affairs article. Industry 4.0 was the theme of the World Economic Forum Annual Meeting the following year.
With recent innovations such as 3D printing, artificial intelligence, genetic engineering, the Internet of Things, quantum computing, robotics, and blockchain technology, this generation is witnessing the beginning of a new and exciting wave of technology making the world a better place.
Blockchain in Different Sectors:
Rights Protection
Branded Wines
Did you know that more than $2 billion per year is lost due to counterfeit wines? According to everledger.io, up to a third of alcoholic drinks are mislabelled, counterfeit, or fake. Everledger.io is the world's first blockchain-based business model to tackle this issue, working with vineyard growers, merchants, and retailers, offering anti-tamper bottle tops and unique, verifiable labels.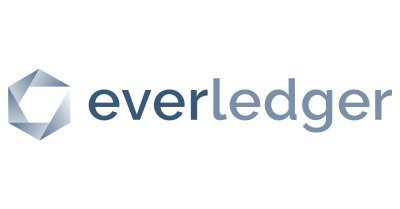 Fine Art
With high-quality cameras and photo-editing software becoming increasingly accessible to the public, there has been a surge in fake artwork listed at auctions, causing investors to be concerned about the art's authenticity. Chronicled are developing an open-source database for IoT microchips (internet of things) for consumer products based on the Ethereum blockchain.
This means that artwork and paintings can now be embedded with a microchip, to ensure authenticity and transparent rights of ownership viewable at any time on the blockchain.
Luxury Sneakers
In addition to artwork, Chronicled offers microchipped luxury sneakers, where you can scan the embedded chip with your phone to prove your Air Jordans are the real deal.
Global sneaker brand New Balance are piloting their New Balance OMN1S shoes as of October 2019. Customers will receive a Realchain card with an embedded identity and security chip upon purchase of the trainers. People can then scan the card using the New Balance App, authenticating the shoes on the IOHK Cardano blockchain.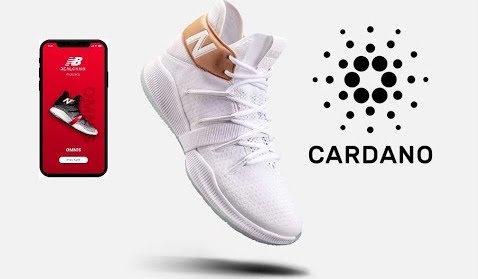 Furthermore, you can then claim ownership of the shoes by entering a unique code printed on the tongue of the shoes using the app.
Governments
Smart City
The Limestone network blockchain is an infrastructure working towards building Cambodia into a Smart City. With plans to have embedded sensors in physical things such as buildings, vehicles, and supermarkets, the network offers real-time data such as the specific price of food, real-time bus updates and traffic incidents, etc.
Through the use of blockchain technology, users will own and manage their data and consent for services and merchants wanting to access or verify their personal information.
In recent weeks the network has partnered with Onchain Custodian, providing insurance cover for Limestone's funds and transactions. Both companies are committed to working towards building a safe and secure foundation for the network, increasing the security and insurance of all transactions.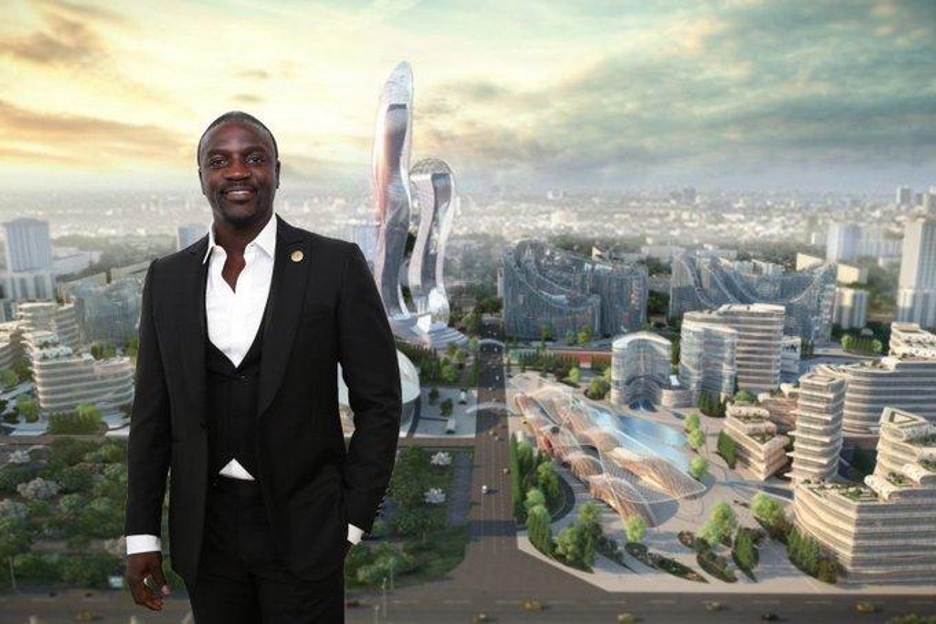 AKOIN City
Grammy-nominated singer, songwriter, and humanitarian Akon has confirmed the $6 billion investment in recent months in his crypto-run city in Senegal, Africa, which is in its first stages of development.
The Akoin token is designed as a reliable alternative to local currency as a way to help entrepreneurs grow and scale their businesses.
Voting
Voatz is a platform for transparent and verifiable elections that uses a mobile app. Users must go through a verification process, however once verified, all identifying information is deleted. Voatz uses end-to-end encrypted data, meaning user data and votes are anonymous.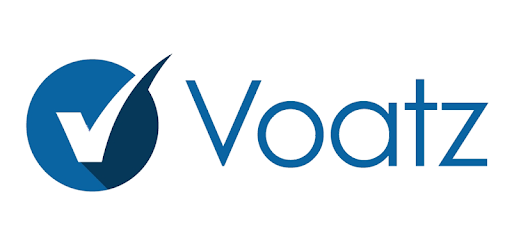 In the future, it would be possible for legislative proposals to be written as smart contracts, which could then be deployed upon election. This could create a trust-less and reliable governing system and also put pressure on politicians to carry out their promises in a timely manner.
Transport
Location Data
There is a lot of room for innovative blockchain development in location data, with demand from services such as airlines locating baggage, taxi companies finding lost items, and e-commerce drone deliveries finding addresses.
Winding Tree was the first organization to provide blockchain solutions for businesses by increasing efficiency with data and bookings, alongside increased security with baggage tracking. They're currently working with large airlines, including Air New Zealand and Lufthansa.

Driverless Cars
As cars become smarter and integrated with decentralized technology, they can now own their own account on the blockchain! RIDDLE&CODE has developed a Car Wallet offering cars VID (vehicle identity) and data provenance – meaning mileage on the odometer can not be manipulated upon resale.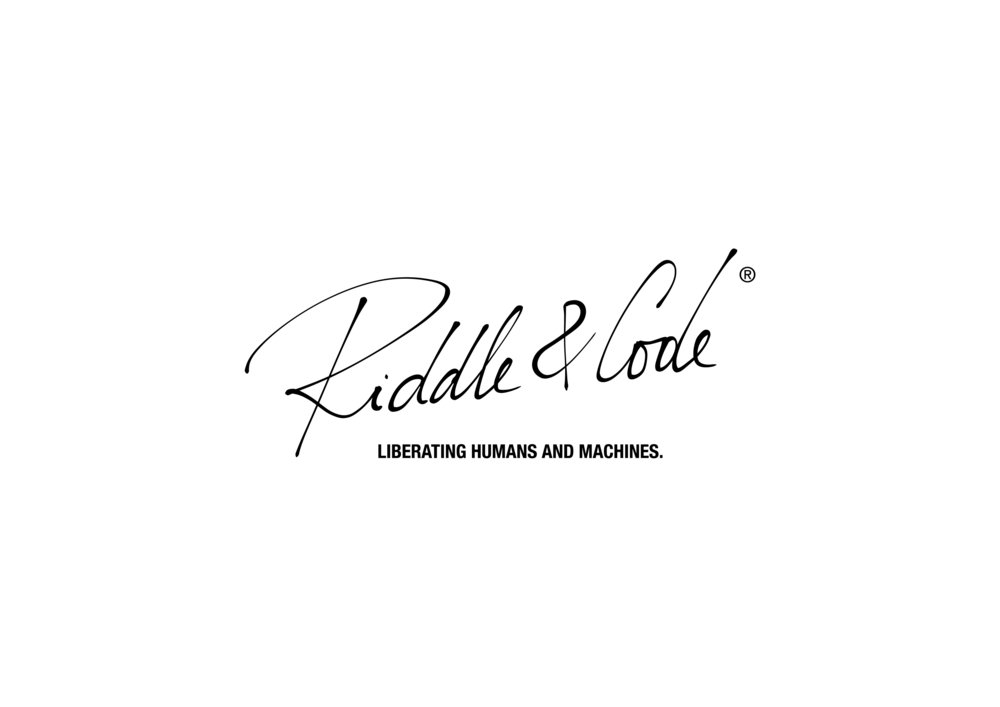 Users can receive smart car notifications to pay parking fees, unlock doors and authorize the starting of the engine, with the sensors on the car broadcasting real-time traffic updates to the network.
Ride Sharing
La'Zooz
La'Zooz is a ride-sharing service that shows the locations of empty seats and potential passengers in real-time. The community-owned platform aims to turn "vehicles' unused space into a variety of smart transportation solutions."

By downloading the ZooZ-mining app, both the driver and rider receive rewards in digital tokens proportional not only to the distance they are traveling but also to the growth of the community in their area from incentivizing users to promote the La'Zooz network in their region.
Arcade City
Meet Uber's main competitor, simplifying ride-sharing, and car hire by integrating data onto the blockchain, directly connecting the driver and rider. Both earn Arcade Tokens which can be exchanged for fiat or Arcade's bonus features
Hospitality & Vacations
LockChain
LockChain is a decentralized booking platform that allows hotels and hospitality companies to rent out space, with real-time access to customer details on the blockchain. The system provides an umbrella platform for booking management and payments all in one place, cutting out any intermediaries.
Trippki
Trippki is a loyalty reward program and travel-booking site situated on the blockchain, directly connecting hotels with customers. Hotels reward customers for using their hotel or facilities in TRIP tokens, redeemable for fiat currency, or future bookings on their website – with a choice of over 1.6 million hotels worldwide!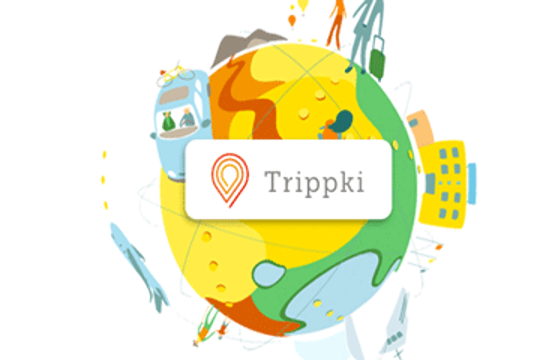 TUI
One of the biggest travel companies in the world today, TUI, in 2018, introduced in-house blockchain technology, storing customers' data on the blockchain. In addition, their Bed Swap app keeps real-time records of the beds, inventories, and stock across hotels, increasing efficiency and access to data between teams.
Sports
There are many emerging businesses integrating blockchain within the sports industry, transforming how athletes can interact and communicate with their fans. In addition, the blockchain provides provenance of ticket and merchandise authenticity.
The trading platform, The London Football Exchange, is the first decentralized market for professional football clubs allowing fans to buy tokenized assets of their favorite teams and players.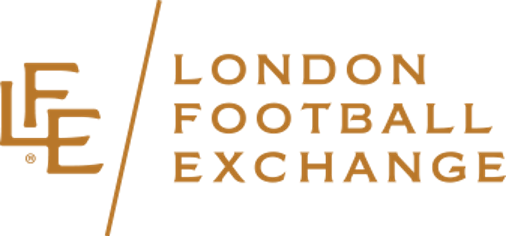 Other trading platforms like Unblockable offer fans the chance to invest in tokenized athletes, whose value fluctuates on real-world performance.
Blockchain technology can also benefit the athletes themselves with the introduction of smart contracts and immutable, transparent data information being accessible to anyone with the required permission.
BraveLog was introduced in 2017 to accurately record athletes' biometric measurements, performance data, and pulse rates on the blockchain as a coaching aid for both athletes and coaches to create personal training plans more efficiently.
Where We Will See Blockchain In Different Sectors In The Future
Construction
According to bimplus.co.uk, there are many opportunities for the development of blockchain technology within the construction industry.
If you work in construction, you may appreciate the issue of invoicing and payments (rather, receipt of payment) from clients promising one thing, then saying and doing another.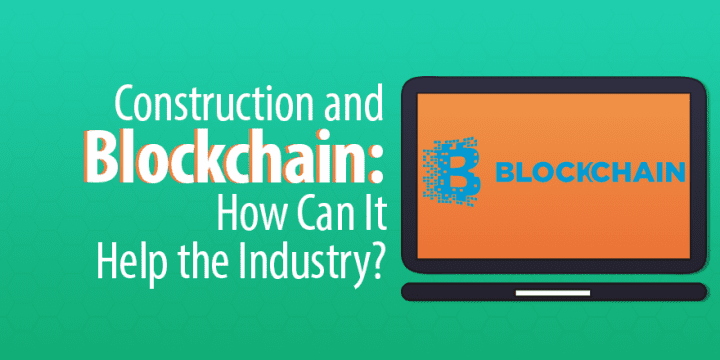 With the use of blockchain, project and construction managers would be able to resolve the issue of payment using smart contracts, i.e., when a builder has finished laying a wall, and the client inspects that wall. If the client is happy with the job, they can pay instantly by executing the smart contract, increasing efficiency, and allowing for more direct transactions.
Blockchain could also provide provenance of supply materials, along with an open-source distributed ledger of client details and a real-time management view of the project's progress.
Such applications have yet to be created – there is a massive opportunity here for developers to create a useful and efficient platform to help the construction industry, expected to be a $15.5 trillion global industry by 2030.
Mathematics
The Riemann hypothesis is the largest unsolved mathematical problem in history, requiring enormous amounts of computing energy even to attempt a probable valid outcome.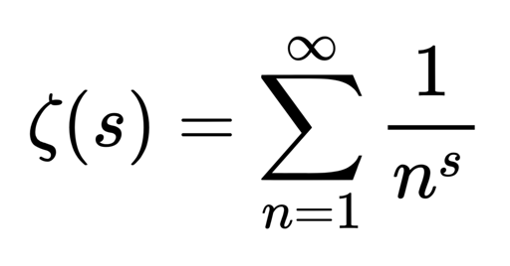 Many mathematicians believe that the Riemann hypothesis will eventually be solved with the help of a designated cryptocurrency, Riecoin. Instead of searching for random hashes, RieCoin miners can mine prime number constellations.
These prime constellations provide a way to test the hypothesis, with proof of the Rieman hypothesis worth around $1 million.
Smart Stationery
Here's something to keep an eye out for; IBM and Samsung are now working together to find a way for your printer to recognize it's running low on ink, and deploy a smart contract with an ink cartridge provider to order new supplies from your nearest stationery store, maximizing efficiency by saving time and reducing cost.
Conclusion
Blockchain technology is useful for many things beyond Bitcoin and cryptocurrency, we're seeing more innovations that utilize blockchain in different sectors, heading towards industry 4.0.
We are at the beginning of the next exciting wave of technology, with ample space for creation and design within the blockchain domain and room for innovation and growth of blockchain-based solutions across many sectors worldwide.
If this is something that interests you, then now is the time to get involved, there is a broad scope of industries using blockchain technology and high demand for knowledge of this skill.
Ivan on Tech Academy is one of the top blockchain education platforms available, and can equip you with all the skills you need to learn, design, and create decentralized applications, whether you have zero experience programming, or are already a software developer. Moreover, the platform has world-class blockchain courses available for anyone interested.