In 2020, the cryptocurrency narrative has been dominated by decentralized finance. The hottest trend in crypto has seen exponential growth in recent months and has been a catalyst for a wave of innovation in the space.
For many, the conversation has largely focused on lending, borrowing, liquidity mining, arbitrage, and token swaps, but the use of blockchain in supply chain management is increasing across many sectors.
The explosion of value locked in Eth has caused a great deal of network congestion and many are beginning to realize that the current framework for Defi is not yet ready to be scaled.
While Defi certainly appears to be a primary factor for growth and development in crypto, the limitations of the infrastructure could mean that further developments are required to see the mass adoption of open finance protocols to the extent that the technology truly competes with the legacy financial system.
That is not to say that Defi won't challenge traditional financial institutions, only that Defi may have learned to run before learning to walk, and to reach the mainstream – as many of us would love to see – Defi perhaps needs to mature a bit, away from the pressure and the spotlight of being a front-running technology.
In this article we'll cover the different projects using blockchain technology to maximize cost and productivity efficiency, and why use of blockchain in supply chain management and decentralization will naturally evolve to become the main preferred platform for most businesses.
Why Businesses Are Choosing Blockchain
Some of the less-glamorous blockchain use cases are quietly flourishing in the background. Defi is predominantly used for short-term, high-risk transactions. Though the returns have often been incredible, the real money is to be found at an enterprise level.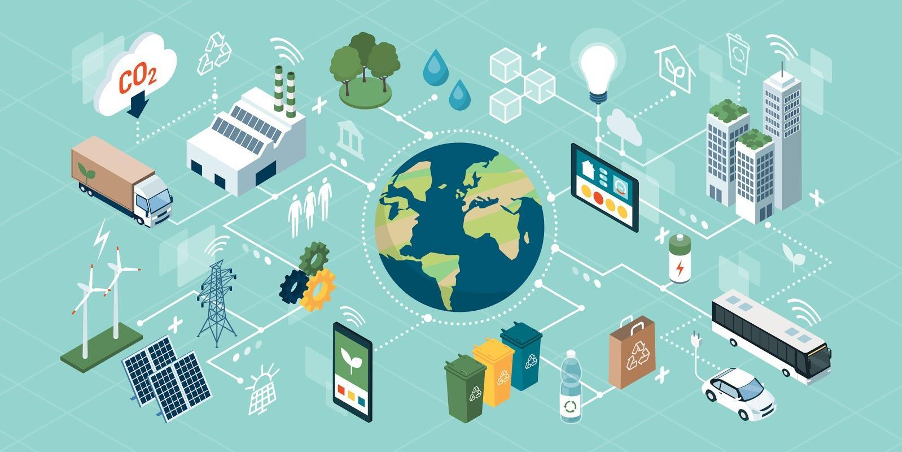 Big businesses and institutions have considerably more to gain from cryptocurrency and blockchain in the long term than yield farmers. Businesses who stand to directly benefit from blockchain technology will likely provide the site for broader adoption.
Trade and commerce are informed by technological advancements, the internet had a permanent impact on the way that goods and services are bought and sold, changing how businesses operate in many aspects of their daily operations.
Today, many businesses can take payments without having a cash register, you can order goods without going to a shop or picking up a telephone or interacting with other people.
Many industries have been revolutionized by technology, but advancements in supply chain management have changed very little over the past decades by comparison to other aspects of business.
Not only is blockchain technology changing the way people transact with and think about money, but it is also revolutionizing the infrastructure that allows businesses to operate on a global scale. Blockchain can ensure provenance and verifiable quality industry-wide.
At a time when much of the global economy is struggling, for those businesses lucky enough or smart enough to stay afloat in 2020, there will be many conversations about improving efficiency in their daily operations.
Blockchain in supply chain management is a match made in heaven.
Improving quality throughout the supply chain while saving unnecessary costs for businesses and consumers alike, proposes a colossal network effect which directly connects the interests of consumers to those of businesses via the blockchain.
Food Safety
When it comes to contamination of the food supply, the lack of traceability and quality control within the supply chain creates the potential for huge risk and detriment to consumers and businesses.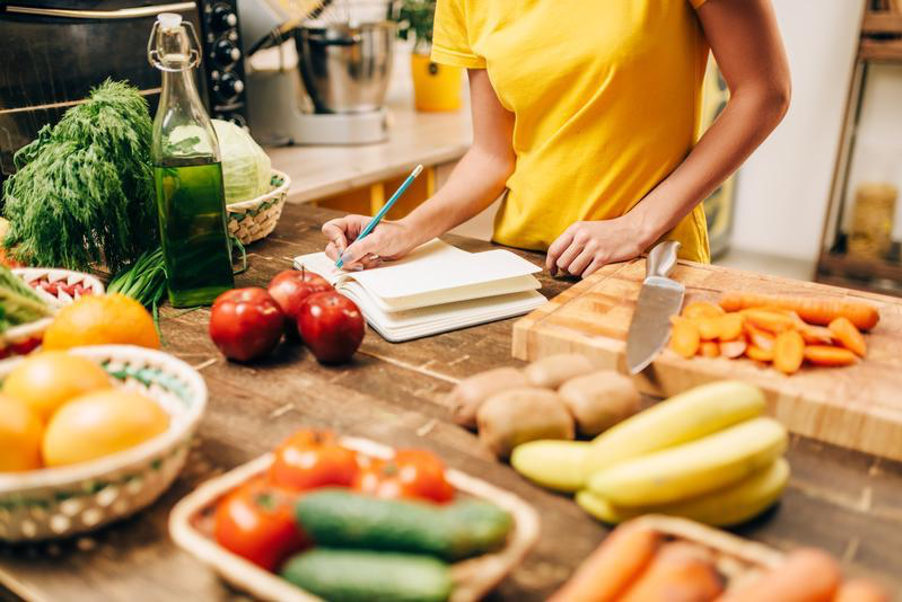 Many of the illnesses associated with the consumption of food could be avoided by improving traceability across supply chain networks, ensuring that food products are handled appropriately and safely. Not only does this reduce the risk of illness, by optimizing this process many businesses could avoid costly product recalls and lawsuits for failure to comply with ambiguous regulations that are difficult to implement and monitor.
With the use of blockchain technology, food production standards could be standardized, meaning that lapses in compliance would be largely minimized or avoided.
If a restaurant is alerted to a drop in temperature of a food product delivery, the supplier would be incentivized to fix the issue immediately, if failure to do so resulted in a verifiably spoiled consignment, triggering a voided smart contract.
In this scenario, businesses would be incentivized to maintain a consistent level of safety as failure to do so would result in financial losses.
Projects Using Blockchain In Supply Chain Management
VeChain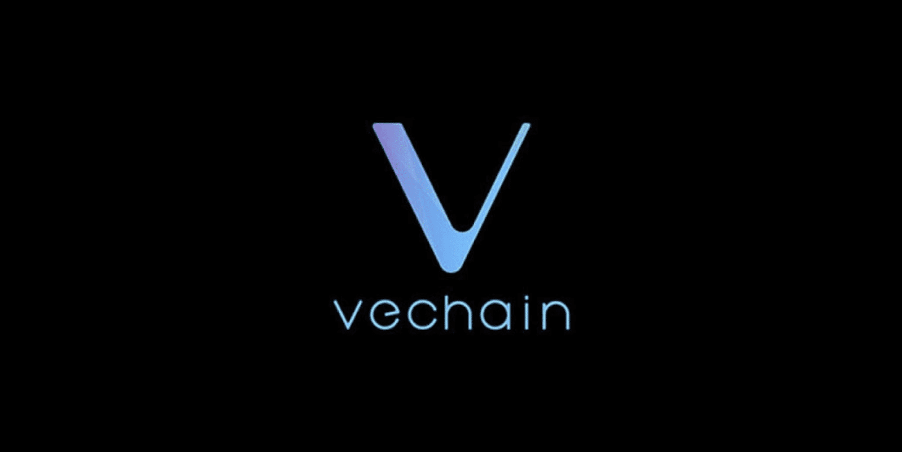 Vechain was created with the vision of connecting products and consumers by using blockchain technology
VeChain recently teamed up with international accredited registrar and classification society DNV GL to create the 'My Care' system using VeChain's Blockchain-as-a-Service (BaaS) platform – 'ToolChain'. My Care aims to prepare companies for infection risk management across the supply chain network in light of the Covid-19 pandemic.
The solution has been adopted by major European shipping company Color Line and plans are underway to scale the operation, expanding across several sectors including hotels, shopping malls, and office buildings.
Blockchain technology provides verifiably accurate data relating to industry-approved standards of safety in a fast and convenient solution which is simple for businesses to implement, ensuring that health and safety standards are easy to adhere to.
"ToolChain is a comprehensive blockchain platform offering diverse services including product lifecycle management, supply chain process control, data deposit, data certification, and process certification. With ToolChain, any sized business, no matter how large or small, can utilize blockchain technology to further enhance brand perception and value as well as to expand into new business models using immutable data."
Fetch.ai
Autonomous economic agents provide data as a service, so that vehicles can adjust to unforeseen circumstances and react in real-time to provide the most economically efficient solutions to transport network outages and mechanical failures through machine learning.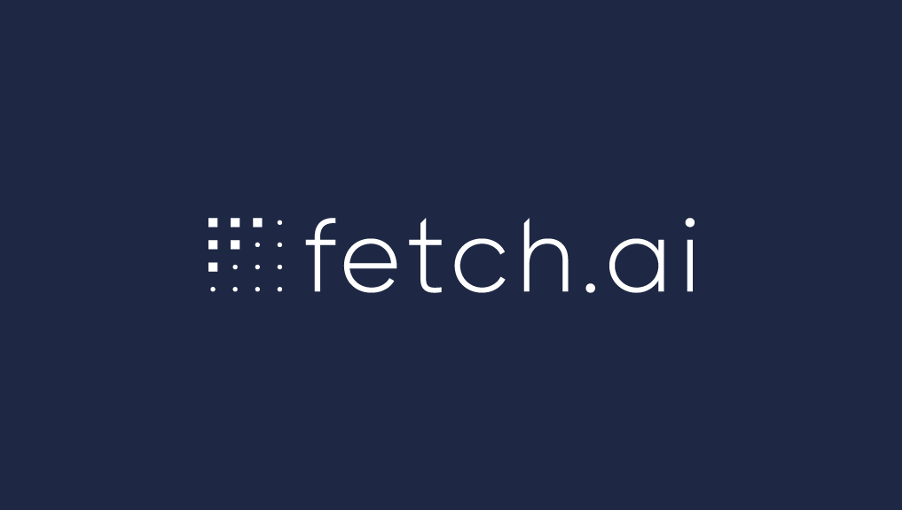 Fetch.ai could also assist in logistical timetabling and scheduling by utilizing information gathered by these agents to construct real-time updates based on immutable data from the real world by using zero-knowledge proof and smart contracts.
Information regarding arrivals and departures can be purchased and distributed securely on the blockchain.
By allowing the vehicles and drivers within the transport sector to connect and share data relating to routes, traffic, and logistics – the entire supply chain can be optimized to save time, energy, and money for all parties involved.
For this shared information to be reliable and trustworthy at all times, Fetch incorporates the blockchain for the distribution of data. A decentralized network of nodes can be queried for data relating to regional transport information which is provided to the Fetch distributed ledger by verified parties.
It is also possible to negotiate the terms of a contract within the agent frameworks, meaning that smart contracts can utilize all historic data available on the blockchain, while only providing the information that is required for a specific task or function.
Use of blockchain in supply chain management combined with artificial intelligence creates a paradigm shift in how transport and vehicle management is controlled within the new digital economy.
With the use of machine learning, Fetch is able to personalize data suggestions to the user based on preferences and habits, meaning that it becomes faster and more efficient to get the desired search results when searching for an agent task.
Other use cases include household appliances which can use arbitrage to find the best electricity provider for everyday tasks on a per-job basis.
SingularityNET
World leader in artificial intelligence and machine learning, SingularityNET utilizes the blockchain for its decentralized AI marketplace, which is being implemented to optimize the outdated financial ecosystem of the commodities markets.
SingularityNET has recently partnered with FinTech firm NR Capital to bring AI and machine learning together on the blockchain to develop automated global trading solutions.
The collaboration aims to disrupt supply chain financial systems to track and trace commodities such as precious metals, agricultural supplies, and food products.
The initiative could fully automate supply chains across multi-million dollar industries, made possible by the decentralization of data stored on the blockchain.
OriginTrail
OriginTrail is an ecosystem committed to interoperability and connectivity between supply chain networks. 'The Google of Supply Chains', OriginTrail protocol is a trusted data exchange used across many sectors, including food production, fashion, agriculture, pharmaceuticals, compliance, and finance.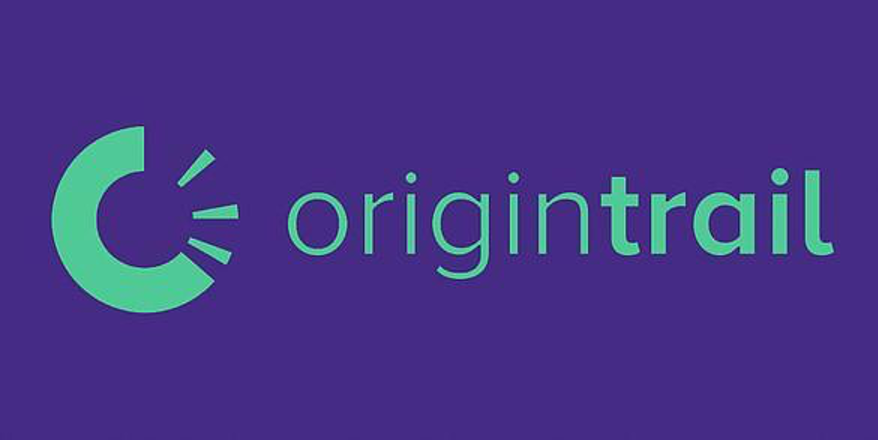 Trace Alliance is a non-profit association based in Europe serving as "an inclusive, collaborative hub to connect all organizations aiming to work together to solve complex supply chain challenges using blockchain technology."
OriginTrail's Trace Alliance has introduced several initiatives to aid supply chain management, including the Supplier Compliance Audit Network (SCAN).
SCAN allows importers to verify the certification and credentials of the factories they source products and materials using the internationally recognized GS1 standards to help businesses and suppliers communicate sensitive data more efficiently.
SCAN members include Levi's, Walmart, Target, and Home Depot. Members can share audit data relating to factories and supply chains in an open permissionless way on top of the Ethereum blockchain.
The SCAN framework reduces fatigue in audit security by allowing verifiable certification to be shared between some of the biggest importers in the U.S who share many of the same factories and suppliers.
OriginTrail's Trace Alliance is at the forefront of blockchain-based supply chain management optimization, creating many exciting new frontiers for blockchain adoption and supply chain management with more than 100 partnerships with enterprise and service providers globally.
Healthcare
Non-profit organization Canadian Blood Services is working on a proof-of-concept to track blood donations in real-time.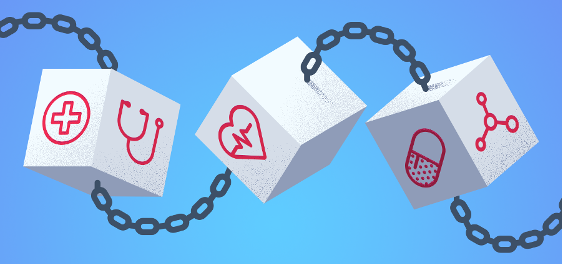 Private blockchain networks could drastically improve audit trails in healthcare. Blood donations, for example, generate huge amounts of data regarding the patients, location, medical staff, temperature, and equipment.
Historically this data has proven difficult to monitor accurately as it moves between organizations, however, this could soon be a thing of the past with the introduction of blockchain technology to the healthcare sector.
In light of the recent global pandemic, tokenized blood which is recorded on the blockchain could be a crucial step towards preventing blood shortages during times of crisis, particularly when ensuring that enough blood with the correct antibodies reaches the places that need it the most.
Considering that many blood donation requests are still made using fax machines, the automation of blood requests could revolutionize communications in healthcare and stamp out many inefficiencies within the industry.
Coca-Cola
Tech partner of the global soft drink giant, Coke One North America (CONA Services) first implemented blockchain solutions in 2019, based on the Hyperledger Fabric.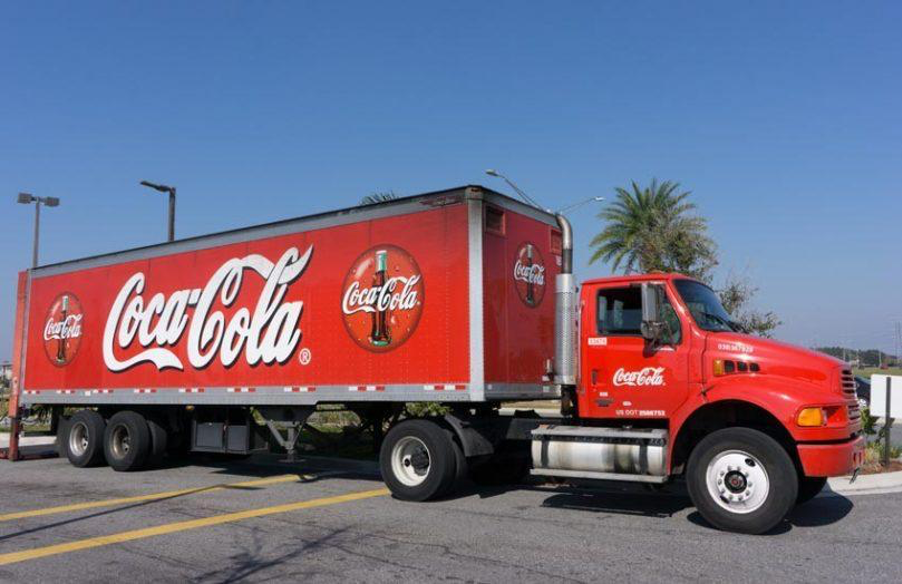 The initiative was advised to enable dynamic supply chain management for franchised bottling plants to provide services to other parts of the organization.
Plans are now in place to extend this network to incorporate external suppliers of raw materials in an integrated distribution network in collaboration with Provide and Unibright to establish a "Coca-Cola Bottling Harbor" – built using the open-source Baseline Protocol.
One of the key aspects of this relates to buyers and suppliers throughout the supply chain. Purchase orders can often be subject to last-minute changes which can result in buyers receiving unwanted items or incorrect orders due to poorly documented stock control and communication from suppliers.
CONA stated that "Utilizing the Baseline Protocol, the goal is to establish a "Coca-Cola Bottling Harbor" enabling a low-barrier network onboarding process for Coca-Cola Bottling suppliers."
The Internet Of Things
The "internet of things" (IoT) is a nuanced subject with many different elements. Essentially, IoT refers to a network of things that are connected to the internet and each other.
Household appliances, vehicle sensors, wearable devices, and other technologies can speak to each other via the internet, broadcasting data to automate decision making and execute commands for all kinds of functions.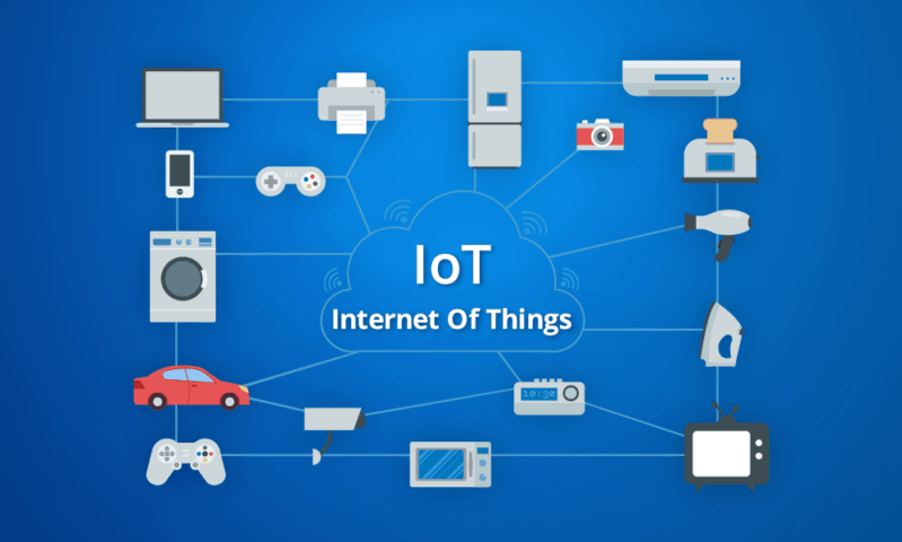 For example, your printer at home could have a sensor on it which places an order for new ink cartridges before you run out of ink, or your car could transmit vital real-time data to other vehicles to warn of congestion or nearby accidents.
Now imagine this on a commercial level. IoT has the potential to radically transform supply chain networks across many sectors by automating many different tasks in a trustless manner on the blockchain.
The blockchain is vital in this situation as data needs to be immutable and verifiably accurate to service businesses efficiently on a global scale.
Blockchain in Supply Chain Management Conclusion
This ecosystem of smart devices can broadcast secure on-chain data through a network of nodes. From alarm clocks that brew your morning coffee to self-learning machinery, the possibilities are endless.
For this data to be immutable and decentralized, it makes a lot of sense that blockchain technology is a key part of this wave of innovation.
We're witnessing a natural progression towards an efficient, decentralized future for data management on the blockchain, pointing towards a healthy future for supply chains and businesses, the effects of which will directly benefit the consumer.