This article will cover the Seedify.fund platform, how it started, and why the founders pivoted into its latest version, "V2." We'll also look at some of the advantages it seeks to provide its community in the blockchain gaming, NFT, and metaverse sectors.
The metaverse concept goes way back to Neal Stephenson's 1992 novel Snow Crash. However, only recently have innovations and monetization opportunities become possible with the introduction of blockchain technology and NFTs. Use cases such as virtual business environments, meeting places, tours, gaming events, and concerts are only the starting point. In the coming metaverse, people will build and experience immersive digital environments, own their in-game items and other virtual assets (such as land, clothes, and houses) and participate in virtual economies. The metaverse is poised to revolutionize our very existence as human beings, and you'll see why it's essential to Seedify.fund in a moment.
Lead by Gamers
The team at Seedify.fund are lifelong gamers. Therefore, when they saw it, they quickly recognized the potential of integrating gaming with blockchain technology.

Players owning their in-game assets via NFTs and the play-to-earn (P2E) model could change the gaming industry for players and developers alike. This change means lucrative opportunities for builders and new avenues for financial freedom for gamers by, of all things, playing games!
Furthermore, the team believed gaming would be the ideal way to take blockchain mainstream by attracting some of its 2.6 billion players across the globe. So, they went to work and introduced Seedify.fund in February 2021. The goal was to advance blockchain innovation while offering token holders a shot at early-stage opportunities as they emerged.
Have you ever asked the question, "what is crypto?". Or how about, "what is Bitcoin?". To find the answers you're looking for, follow the links to see our latest blog articles addressing these topics.
Seedify.fund – A Short History
In March of 2021, Seedify.fund listed its native SFUND token on PancakeSwap and airdropped over three million tokens to active community members. Notably, they did not raise any "seed" money (no pun intended) from VCs or other public or private investors.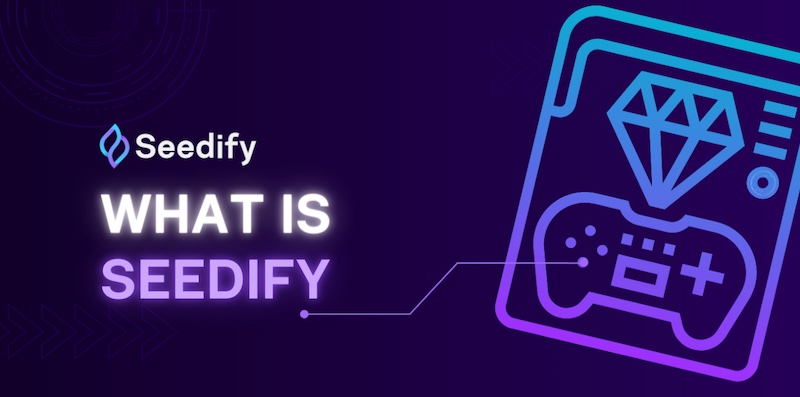 Seedify, or Seedify.fund, is a community-driven ecosystem that bootstrapped its funding solely from a community launch. Afterward, the team worked on development, starting with the launchpad. It also introduced new staking opportunities. In July 2021, Seedify held its first initial DEX offering (IDO) and successfully sold out.
DEX stands for "decentralized exchange", and if you've ever wanted to build one or any other decentralized application (dapp), take the Moralis Web3 Dapp Programming course and learn how!
The Pivot to Blockchain Gaming
It didn't take long for the Seedify team to notice that other launchpads were primarily operating as generalists. More importantly, as they saw more launchpads beginning to litter the blockchain landscape, Seedify wanted to distinguish its offering. So in the same month of July, they pivoted away from the general launchpad direction to focus exclusively on what they knew best and believed in – blockchain gaming.
The platform operates as an incubator and launchpad for blockchain gaming exclusively. Further, users can benefit by staking the SFUND token to get early opportunities to purchase game tokens before everyone else. This is how Seedify.fund gives its users an edge.
Since blockchain gaming and NFTs are the precursors to the metaverse, Seedify decided to incorporate these into its platform as well. Hence, Seedify.fund became the industry's first "gaming-only" focused launchpad and incubator.
Seedify.fund in 2021
Seedify became the self-proclaimed "go-to" launchpad in GameFi in 2021. Further, it hosted some of the most successful initial game offerings (IGOs), including projects such as Cryowar, Sidus, and Blocktopia. Notably, it quickly grew from a small community enterprise into one that launched over 50 projects, with over 4,500 participants per IGO.
The core features of Seedify are:
A launchpad
A gaming-inspired UI
A cross-chain dashboard with locked staking and farming options
But these features were only its first steps. After getting a foothold in the blockchain gaming space, Seedify.fund laid out the vision for its next steps – Seedify V2. On October 11, 2021, the platform announced its advanced products, including a better UX and some surprise offerings that will impact the metaverse and blockchain gaming worlds.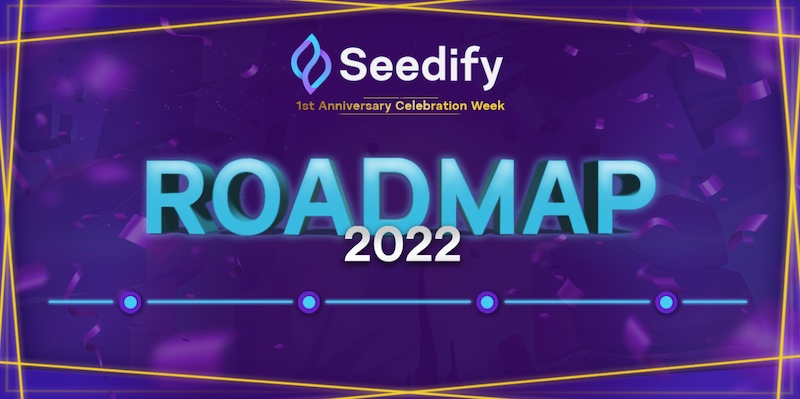 Seedify V2 – Goals for 2022
Seedify's plans for 2022 include an expansive vision that surpasses that of a mere launchpad. For one thing, Seedify is offering the community more ways to earn its native token, SFUND. Further, V2 brings the following products (shown below) and programs with new teams dedicated to each.
While you're learning about NFTs and blockchain gaming, you might also want to check out our article on decentralized finance (DeFi), as these sectors are getting more connected. As such, get DeFi explained at Moralis Academy!
1. Seedify NFT Launchpad
Seedify NFT Launchpad went live in July 2021 and has already conducted over 50 successful launches in the blockchain gaming space. It connects gaming enthusiasts with high-quality gaming and metaverse projects through IGOs. Each IGO allows new projects to fundraise and build a community base.
On the other side of the equation, investors can purchase newly released gaming tokens before public exchanges offer them. Furthermore, gaming projects must pass rigorous scrutiny to ensure that quality takes precedence before going to the Seedify launchpad. This way, SFUND token holders know they're only dealing with top gaming projects.

2. Seedify Meta Studios
To capitalize on the impact the metaverse will have in the upcoming years, Seedify will also move beyond its support role for other developers' projects. In addition to providing this service, Seedify.fund will develop its own in-house projects.
Seedify Meta Studios is one such project. It consists of a team of VFX artists, 3D artists, and character and environment designers. Operating as a subdivision of Seedify, the studio team is already building its first metaverse-related NFT set project. Moreover, users who stake or farm SFUND tokens will get the opportunity to accumulate these limited edition NFT assets as rewards on Seedify IMO Launchpad (see below).
However, most development hours will still go towards producing a foundation for others to build and develop on in a decentralized environment.
Did you know that Ethereum happens to be the blockchain where most of the NFT action is? To understand it better, take the Ethereum Fundamentals course at Moralis Academy!
3. Seedify Metaverse Asset Program
This advisory/support program provides SFUND grants worth millions of dollars to fund the curation of top-quality metaverse assets. Along with Seedify Meta Studios, this program plays an integral role in Seedify's commitment to building their section of the metaverse.
Seedify Metaverse Asset Program will fund top-tier artists to ensure their creative freedom to design NFTs for the metaverse stays intact. Once applicants get approved, they can pursue their idea without the burden of financial and creative constraints. More importantly, for investors, SFUND token holders get exclusive options to purchase these NFT asset collections.
4. Seedify IMO Launchpad
This initial metaverse offering (IMO) launchpad caters to metaverse assets minted as NFTs. As people build digital extensions of themselves in virtual worlds, these virtual items and their utility will continue to evolve. Hence, this launchpad will be the platform for investors to access these collections.

Seedify Metaverse Asset Program and Seedify Meta Studios will also fill Seedify IMO Launchpad with creations. Most importantly, these assets will be able to integrate with other metaverses. Further, SFUND token holders who stake and farm on Seedify can participate in these IMOs, and purchasing metaverse assets at mint prices adds utility to the SFUND token.
The metaverse is coming, and you don't want to be left behind! If you have some programming experience, you can learn how to build your own metaverse by reading our blog article from Moralis.
5. Seedify INO Launchpad
Currently, the headline-grabbing NFTs exist in the digital art space. However, the industry will evolve, and NFTs will play a more significant role in the metaverse and blockchain gaming sectors. Therefore, in-game items such as weapons, skins, armor, and vehicles minted as NFTs will give gamers ownership and the ability to exchange their assets for profit across different games and chains. Furthermore, these assets will play a vital role in the new play-to-earn (P2E) model and create multiple opportunities for gamers and creators.
Initially, Seedify.fund focused on creating value for SFUND holders through IGOs and getting top-quality game tokens on its Seedify IGO Launchpad. But another advantage Seedify wants to offer its community is early access to minting in-game NFT assets before the public gets involved. Once again, SFUND token holders who farm and stake on Seedify can qualify to participate in INOs (initial NFT offerings).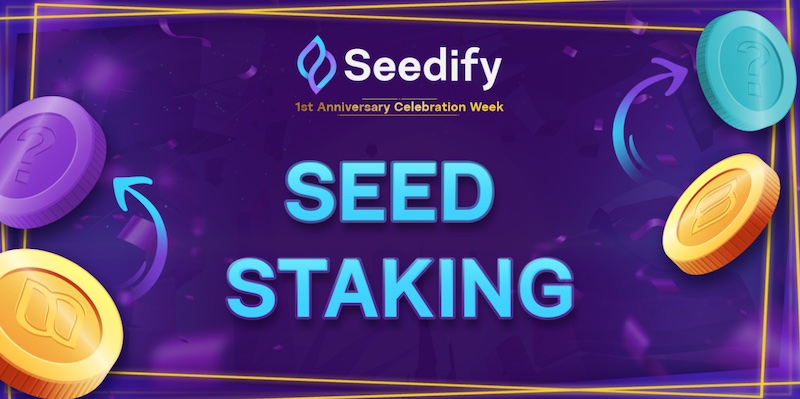 6. Seedify NFT Space
On January 27, 2021, Seedify launched a new master product to connect all its innovations and distinguish itself as an asset-centric marketplace catering to NFTs for blockchain gaming and the metaverse. Seedify NFT Space aims to fill the niche overlooked by the generalists in ordinary NFT marketplaces.
Participants in this space will benefit by getting the opportunity to perform in-depth research. Seedify will supply the tools they need to understand better the value of the assets they want to purchase. In addition, the space connects game studios and artists with collectors through a crowdfunding mechanism and launchpad network. By doing so, creators can garnish more support than if they transacted in a more generalized marketplace.
Creators can, thus, access a network of Seedify platforms, such as IMO, IGO, and INO launchpads. They also get added support through access to Seedify's industry partnership connections.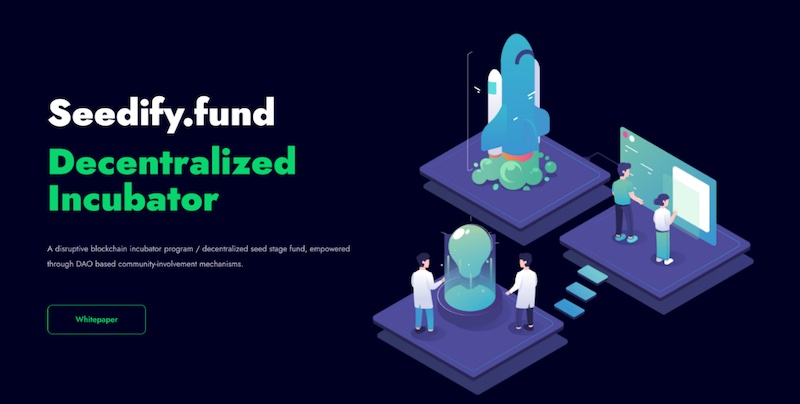 7. Seedify IGO Launchpad
Seedify IGO Launchpad operates on a nine-level tier system based on SFUND holding requirements. The rankings go from one to nine, lowest to highest, with the higher receiving larger token allocations. All tiers can participate in IGOs. However, tiers numbered six to nine get access to private sale opportunities. Moreover, members of tier nine also qualify for early-stage offerings through what's called the "Seed Club."
Investors have many opportunities with Seedify.fund. However, trading and investing in crypto can be risky as the assets are more volatile than in traditional markets. You can learn how to invest in crypto when you're ready. But if you need to know more about the basics, get the blockchain explained in our recent article on the Moralis Academy blog.
Participating in IGOs
There is a three-step process to qualify for initial game offering participation:
1. Users must purchase SFUND tokens based on the tier's minimum qualification requirements. For those interested, SFUND tokens are available on CEXs such as KuCoin and DEXs such as PancakeSwap.
2. Next, they must stake SFUND tokens on the Seedify staking dashboard. Participants can also yield farm their tokens. There are different lock periods from which to choose. Furthermore, staked tokens earn yield with the more extended lock periods offering a higher APY.
3. Lastly, to get whitelisted, users must be KYC approved, and users must stake tokens 24 hours before the IGO. Unfortunately, residents of certain countries may not be allowed to participate due to regulations.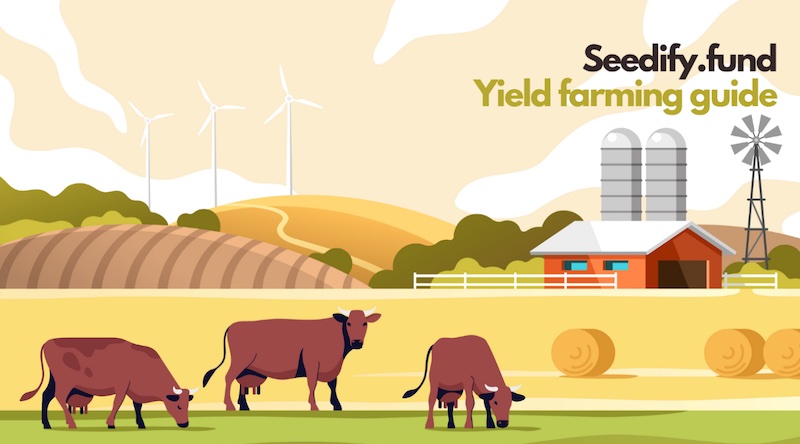 Claiming IGO Tokens
Purchasers on Seedify's launchpad can claim their tokens on the Seedify claims multi-chain dashboard. This multi-chain feature allows users to claim tokens from Ethereum, BNB Chain, Polygon, Fantom, Avalanche, and Solana.
The Additional Seedify.fund Token – SNFTS
Besides using the SFUND token for funding mechanisms of the platform, Seedify will use an additional native token called "SNFTS". Its primary use case will be to lower transaction fees for its holders.
Seedify.fund – Conclusion
Seedify.fund has multiple programs and platforms for investors and creators while keeping a laser-like focus on the aforementioned sectors of the blockchain. Moreover, it has already conducted successful launches and attracted the attention of crypto influencers such as Alex Becker, who often touts its potential on his YouTube channel.
Would you like to learn how to build a platform with features like that of Seedify? If so, check out Moralis Academy. It has all the courses you need to learn how to become a blockchain developer. Whether you want to work for a company in this high-paying industry or you want to develop your own project, Moralis Academy has what you need. So, get started today!