Ever wondered how to benefit from DeFi?
Understand Decentralized Finance, harness the financial revolution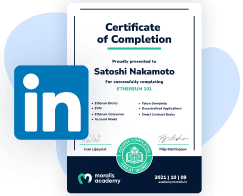 Industry Recognized Certificate
Pay once for lifetime access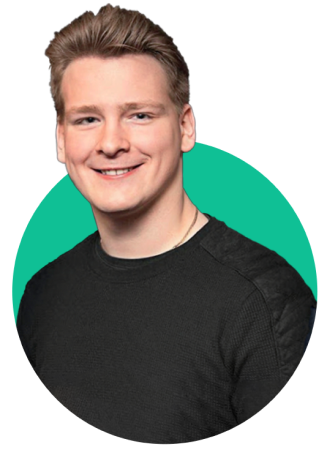 FOUNDER AND CEO OF MORALIS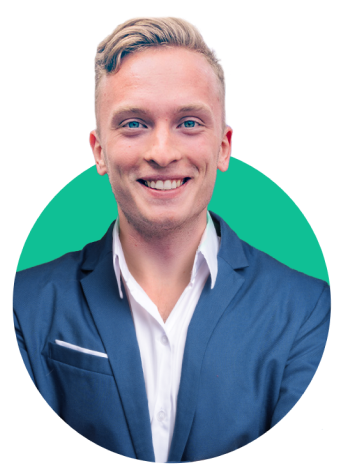 CO-FOUNDER AND COO OF MORALIS
The Moralis Academy (originally the Ivan on Tech Academy) was founded in 2017 by friends, programmers, and Crypto enthusiasts, Ivan Liljeqvist (Ivan on Tech) & Fillip Martinsson.
Ivan and Filip realized they had the skills, knowledge, and resources to create an easily accessible, always available, and highly personalized online learning environment.
Students Across the world have been empowered by The Academy, with the skills & knowledge needed to build the future.
Today, Moralis Academy delivers the most comprehensive Crypto, Blockchain, and Web3 education around.
Our courses are taught by industry-leading instructors. Our certificates are recognized in the Web3, Crypto, and Blockchain sector.
Lay the Foundations of

Financial Freedom
Understand the

Building Blocks of DeFi
Protect your Capital,

Reap the Benefits
Beginners who want to understand, use, and invest in DeFi products.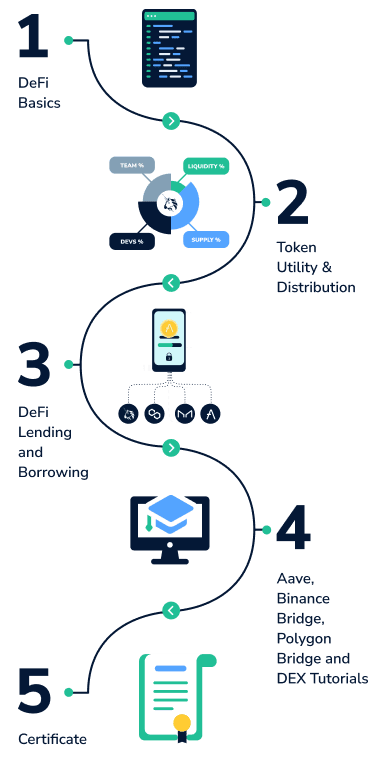 LEARN TO USE DAPPS
Gain the knowledge to make educated investments in dApps and De-Fi
EXPERTLY ASSESS PROJECTS
Gain the knowledge to make educated investments in dApps and De-Fi
BECOME LOCATION INDEPENDENT
Access to Global, Remote Blockchain & Crypto Job Opportunities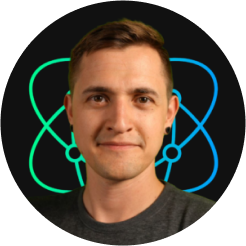 Josh Cross started his crypto journey while living in China and facing the problems of remittances. He jumped in big in 2017 and learned a lot of the painful lessons many new people face. But he stuck with it and focused on educating himself on blockchain, game theory, economics, and business. He joined the Ivan On Tech Academy shortly after it was created and spent the bear market learning. In 2020 he went full-time crypto with his YouTube channel, DeFi NOW, which focuses on project explainers, educational videos, interviews, and livestreams. He also has a dog named Steve Irwin, It's not relevant, but he thought you should know that. You can subscribe to his YouTube channel here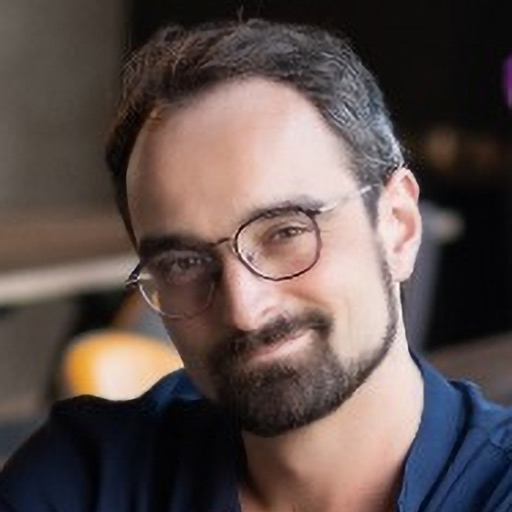 Amadeo Brands has a background in Computer Science & Economics and is an early crypto investor, who worked for the first crypto hedge fund in The Netherlands. To date, Amadeo is a Fundamental Analyst and Token Engineer with a passion for Decentralized Finance #DeFi working for multiple DAO's and as a freelancer for different companies in the digital asset ecosystem.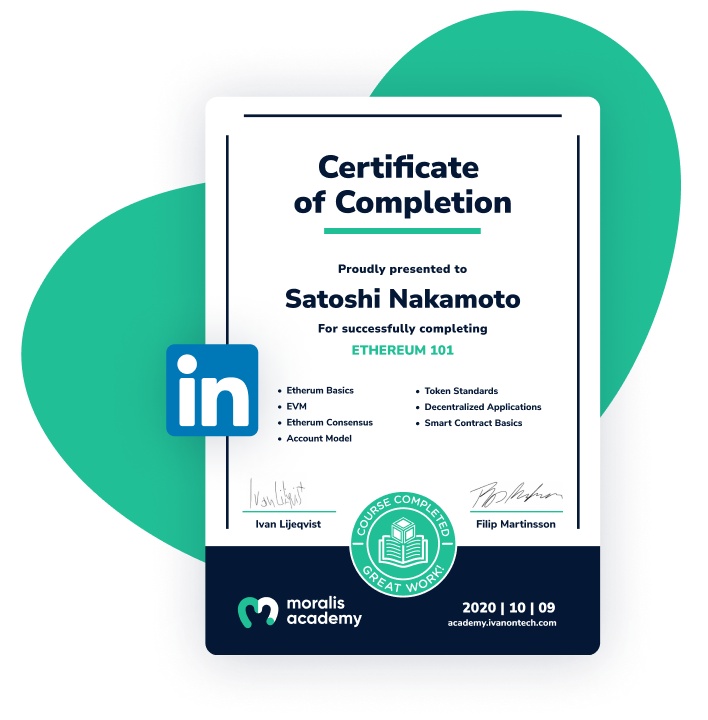 "The people that we educate actually go out and they build things in the industry and they push the industry forward," said Ivan.
"And you got to have education in this space, because without it, you don't have educated people that can change the industry and change the world."
Blockchain can claim another believer in Franklin Templeton (BEN) CEO Jenny Johnson, whose fund manages more than $1.5 trillion in assets.
"The tokenization and blockchain are going to be hugely disruptive to the financial services industry," she says.
Frequanetly Asked Questions
(FAQ)
Do I need to be a Programmer to join the Academy?
You don't need to be a programmer or have any programming knowledge to succeed on our courses. We teach you everything you need to know, starting with basic HTML and Javascript.
Once you've learned the fundamentals of these languages, you will move into programming for blockchain specifically. You'll also have your Personal Study Counselor and fellow students on the forums to help you along the way.
We all get stuck sometimes, it's totally normal. What's important is having the right support to help you progress. That's why our Professional Plan includes a Personal Study Counselor, who will help you set your learning goals and create your own personalized Study Plan.
They'll be there to help and support you every step of the way, especially if you get stuck!
As a student, you'll also have access to the Academy's vibrant forum community. Fellow learners and our Support Team are always on hand to help you out there too.
Is the Program completely Online?
Yes, you can access the course materials and content anywhere and at any time. All you need is an internet connection.
Is it too late to get into DeFi Development in 2022?
It's the perfect time to get involved! As of 2021, the DeFi industry is already speculated to be worth around $100 billion, and it's rapidly evolving. That means there's still huge opportunities for developers and entrepreneurs – right now.
Additionally, DeFi has not yet hit the mainstream. When it does, demand for Dapp and Blockchain developers will be massive – even bigger than it is today. Getting qualified now will give you a huge advantage.
Can I complete the Program while working a full-time job?
Absolutely! While we do recommend six hours a day for the fastest results, you can study as and when you like.
Your Personal Student Counselor will work with you on your Personal Study Plan to optimize your learning, and help ensure you're getting the most out of the courses and your time.
What kind of PC or Laptop is best for learning Blockchain Development?
As long as your computer can run a browser, you can learn using the Academy's online resources. For programming however, you will need a system that runs on macOS, Windows, or Linux, in order to use recommended coding software.

Specs aren't that important. Slower or older computers may take a bit longer to render code, but that's all.
Are there any additional costs? Do I need any specific tools or software?
You won't have to pay any additional costs. The tools and software we recommend are free to use, and all course materials and content are included in your Academy subscription.
How will this Program realistically increase my career prospects?
Blockchain Developers are in huge demand, with salaries averaging $100,000+ per year.
After completing our recommended Blockchain Dev courses, you'll be interview ready for Junior Blockchain Dev positions. However, the knowledge you'll gain at the Academy will open many other doors too.
Previous students have gone on to become successful entrepreneurs, sales directors for crypto companies, and blockchain consultants.
Simply having detailed DeFi and Blockchain knowledge can boost your career options across many disciplines.
Do I need any previous qualifications to start and complete this Program?
You don't need any qualifications to complete our courses. We'll teach you everything you need to know – starting with the basics of programming right through to advanced Smart Contract deployment.