Sebastian will demonstrate how Morpheus saves time and money for businesses by automating supply chains (safely and securely). Through real-life case studies, you'll see why Morpheus is so important for logistics. You'll also gain solid understanding of Supply Chain Management, and understand how to apply Morpheus and Blockchain solutions to help legacy businesses innovate.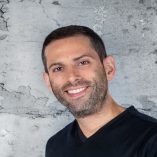 Dan is a UN Supply Chain Expert with 15+ years of experience in the Supply Chain industry. He is the CEO of Morpheus.Network, a UN Supply Chain expert and the chair of the INATBA Supply Chain Working Group. He is also on the advisory committee for the Artificial Intelligence program at George Brown College. During his free time, he enjoys spending quality time with his family, camping, and working out.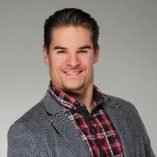 Sebastian has a background in International Business, Marketing, and Innovation Management. He advises business models and evaluates business cases in industry 4.0 and supply chain digitization using DLT, AI, and IoT. Market analyses, trend scouting, and concept creation. Explore strategic partnerships and support the go-to-market strategy.

He has been working as an Innovation Manager in 3 different verticals over the last 8 years. For the last 5 years, he has been active in the Automotive Industry and focused on Digital Innovation. As part of his work and because of his interest, he is scouting new technologies and start-ups. That is how he came in contact with Blockchain technologies and got to know Morpheus.Network as a solution provider. In his spare time, Sebastian likes to travel and wrench on cars.