binancecentralized exchangescexscoinbasecrypto exchanges 2021decentralized exchangesdexsgeminikrakensushiswaptop crypto exchanges 2021unilayeruniswap
Which Could Be The Top Crypto Exchanges 2021?
If you've ever had to do with cryptocurrencies, odds are you've come across at least one cryptocurrency exchange. In fact, according to CoinGecko, there are 418 crypto exchanges available where users can buy and sell their cryptocurrency. That is an overwhelming amount to choose from, with some unregulated and scam exchanges lurking in the corners. We don't want our readers to lose out in any way, so we've compiled a list of the top cryptocurrency accounts as we head into next year. Without any further ado, let us, therefore, take a look at the "top crypto exchanges 2021" to use when entering the crypto space or managing your crypto funds.
In this article, we'll look at the largest and most popular crypto exchanges, often used by those who are new to crypto. Secondly, we have split the article into two parts, explaining the difference between centralized and decentralized exchanges and the benefits and drawbacks of both. We have listed the top crypto exchanges for 2021, including smaller up-and-coming contenders that appear set to take-off in the coming year.
To ensure you can make the most of the blockchain revolution, why not get involved on a deeper level? With our Blockchain Business Masterclass, you could become a Blockchain Consultant. Or, we have our Javascript Programming for Blockchain course for anyone new to programming with no experience, wanting to create the next successful dApp (decentralized application). Regardless of your level of expertise, Ivan on Tech Academy will help take your blockchain education to the next level!
Top Crypto Exchanges 2021 (Pt I)
Beginner Friendly: The top crypto exchanges mentioned below are the best crypto exchanges to check out at the beginning of your journey from the traditional financial system to the crypto ecosystem. These exchanges have created a super easy user experience to break down buying crypto into a few simple steps.
Centralized: The exchanges mentioned below are all centralized exchanges. Centralized exchanges mean that the platform is governed and maintained by a centralized party or enterprise. Generally speaking, centralized exchanges make it really easy for new people to get exposure to Bitcoin and other cryptocurrencies. However, the main reason for this is because the users won't have direct access to the private keys of their coins. Private keys for funds in centralized exchanges are securely stored in various ways and means, individual to the exchange. Users of centralized exchanges do not technically own their coins; however, users can still buy, sell, and trade tokens and withdraw funds from the exchange.
Coinbase
According to the Coinbase website, Coinbase has over 35 million users and has processed more than $320 billion in transactions. Coinbase is one of the longest-standing crypto exchanges, founded in 2012. It is the go-to for newcomers to Bitcoin for its simplistic user experience.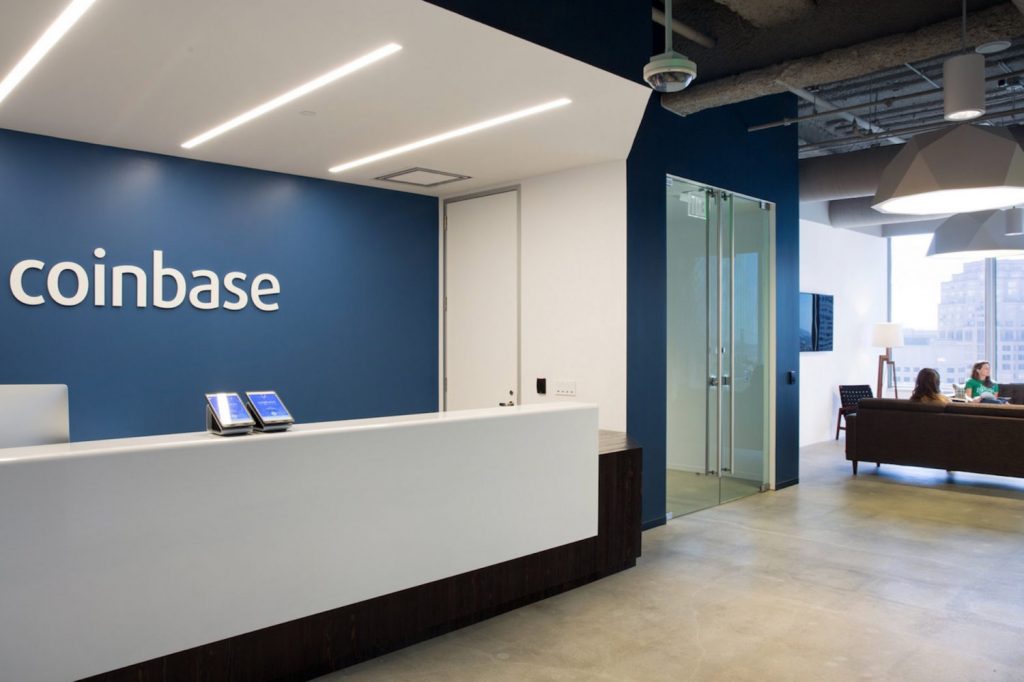 Coinbase can be used on the mobile app or desktop website. The mobile app displays clear tabs indicating prices of assets, your portfolio, and a personalizable newsfeed of asset price movements. Due to restrictions within the Apple App Store, Coinbase Earn is available only on the desktop website. With Coinbase Earn, you can earn over $100 of free crypto for watching videos and learning about new projects coming to Coinbase!
Coinbase's exchange is available in over 100 countries, with a mission to create "an open financial system for the world". What's more, Coinbase is the first crypto exchange or crypto-related business to announce an IPO, to be listed on the stock market in 2021.
Binance
The world's top crypto exchange by trading volume is Binance, processing just over $132 billion in monthly trading volume in November 2020. The Binance platform is available in nearly 200 countries. Citizens of the US are unable to use Binance, however, Binance US was created at the end of 2019 to stay within the lines of US regulations.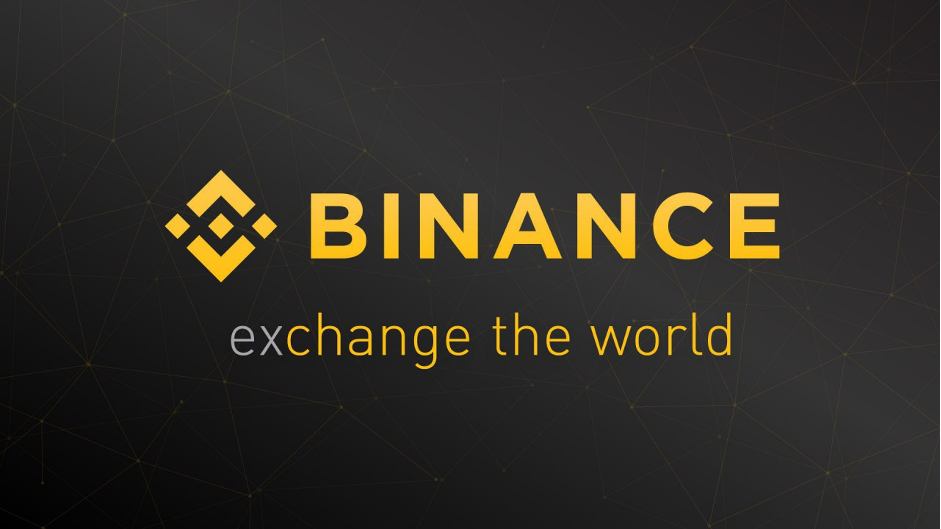 When you land on the Binance home screen you are met with the current price movements of market trading pairs. You can choose to explore other services outside of trading, or head to the markets, trade, or derivatives tabs to start trading crypto!
To someone unfamiliar with a trading platform, the interface may initially seem intimidating. However, once you understand the order books, price fluctuations, and how and where to place your trade, it's fairly easy to navigate the site. Be sure to check out our Binance vs Coinbase article if you are unsure which of these top crypto exchanges is the best for you.
Kraken
Kraken had to be a part of our top crypto exchanges 2021 list, as it's the first exchange to hold a US banking license. As one of the most trusted cryptocurrency exchanges, Kraken is extremely welcoming to new users of cryptocurrency.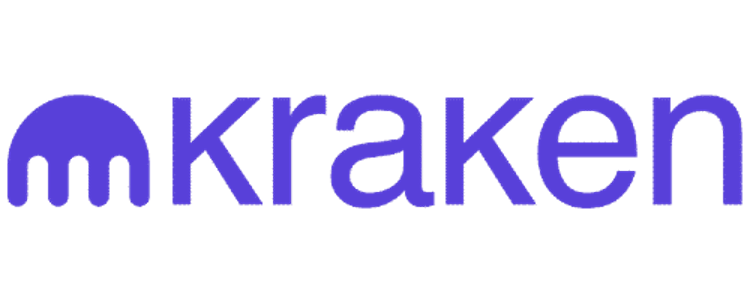 The Kraken homepage layout lets you choose the appropriate action depending on your level of experience and what you'd like to achieve. Fees on the Kraken exchange are very competitive, with trading fees ranging from 0.26% for transactions under $50,000. The fee decreases as volume increase, to a 0% trading fee for volumes over $10,000,000.
With a mission to accelerate cryptocurrency adoption so the world can achieve financial freedom and inclusion, Kraken offers 24/7, 365 days a year customer support. Kraken caters to users from the Bitcoin first-timer to the expert trader offering a Futures trading platform too.
SwissBorg
SwissBorg is another pick to look out for when deciding the top crypto exchanges 2021, as it has a large community and is loved by many crypto influencers. You can download SwissBorg from the Apple App Store or Google Play Store, and purchase crypto within minutes. SwissBorg is great for new users and offers an innovative referral incentive to recruit friends and family.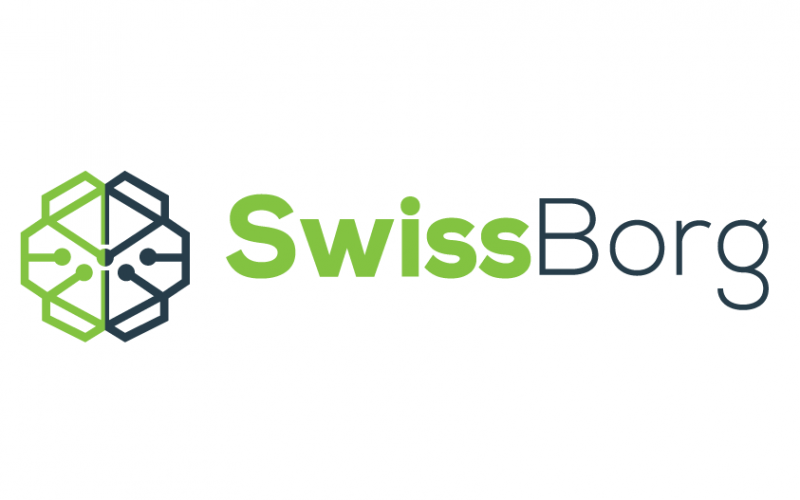 Using a referral code, both the referrer and the referred will receive a lottery ticket upon depositing €50 or more. This lottery ticket can win you between €1 to €100's worth of free Bitcoin. SwissBorg has created its native ERC-20 token CHSB, "the key to SwissBorg's ecosystem". The CHSB token is a multi-utility token offering hodlers various incentives including voting rights on any future platform updates. Additionally, holders of SwissBorg's token receive 'meritocracy rewards', as a thankyou from SwissBorg for participating in the ecosystem.
The main use for the CHSB token at present is receiving free fees across the SwissBorg exchange when the tokens are staked. Currently, there are over 75.3 million tokens staked on the platform, with a further 2.4 million already burned. SwissBorg operates a deflationary 'Protect and Burn' policy for tokens, decreasing the supply – thus increasing the value.
Gemini
Named after the astrological symbol, Gemini Trust Fund was founded by Winklevoss twins, Tyler and Cameron – Olympic rowers and entrepreneurs. Known singularly as Gemini, they offer the most regulated crypto exchange with full transparent auditing for its users to see. Gemini describes itself as a "New York trust company regulated by the New York State Department of Financial Services."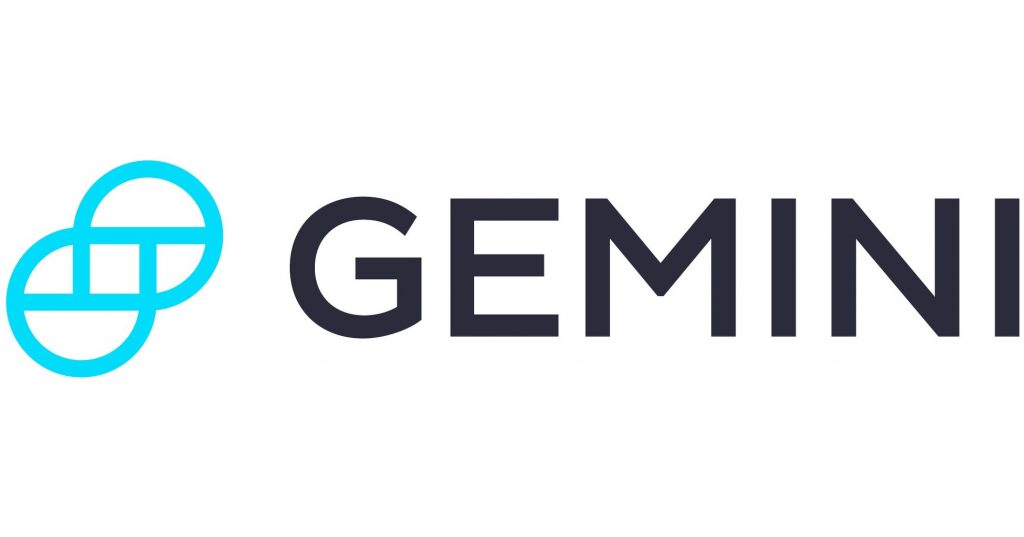 Available to download as an app or on the desktop site, the Gemini exchange promises users to be able to trade Bitcoin and other cryptos in just 3 minutes!
However, there is more to Gemini than the exchange. Gemini is on the top crypto exchanges 2021 list as it's a frequently-chosen custodian of funds for other crypto services. As a 'qualified custodian', funds total to more than $200 million in insurance for cryptocurrencies according to Investopedia. Alongside the exchange and digital asset custodial service, Gemini offers an advanced trading platform for professional traders.
Top Crypto Exchanges 2021 (Pt II)
Intermediate to Advanced: The second part of our top crypto exchanges 2021 article is recommended to users who are already into crypto. Investing just a little into Bitcoin or another crypto is the best way to understand how the ecosystem operates. Once you understand the volatile nature of the industry and the fundamentals of decentralized finance, the next step is putting that into practice!
Decentralized: When interacting with decentralized exchanges (DEXs) you will need a Web3 wallet such as Metamask. This acts as a simple browser plug-in for Chrome, Firefox, Opera, or Brave. Once installed, a small fox logo will appear in your browser tab (usually at the top right-hand side). From here you will be prompted to connect your wallet when you join a decentralized exchange.
Atomic swaps: The first half of the decentralized top crypto exchanges 2021 part II section consists of DEXs using atomic swaps under the hood. If you'd like to understand how atomic swaps work, save our Definitions and Advantages of DeFi article for later! Generally speaking, swaps are masked with a simple, slick graphical user interface (GUI) making it easy to navigate the site.
Uniswap
The 'Top Crypto Exchange by Trading Volume Award' (for DEXs) goes to Uniswap – the crypto community's most-loved DEX. Uniswap in recent months surpassed the trading volume of centralized exchange Coinbase. The love and hype around the platform are for valid reasons. The Uniswap.app homepage will prompt you to connect your Metamask wallet if you haven't already done so. Make sure you have some ETH funds in your Metamask for gas fees (explained below).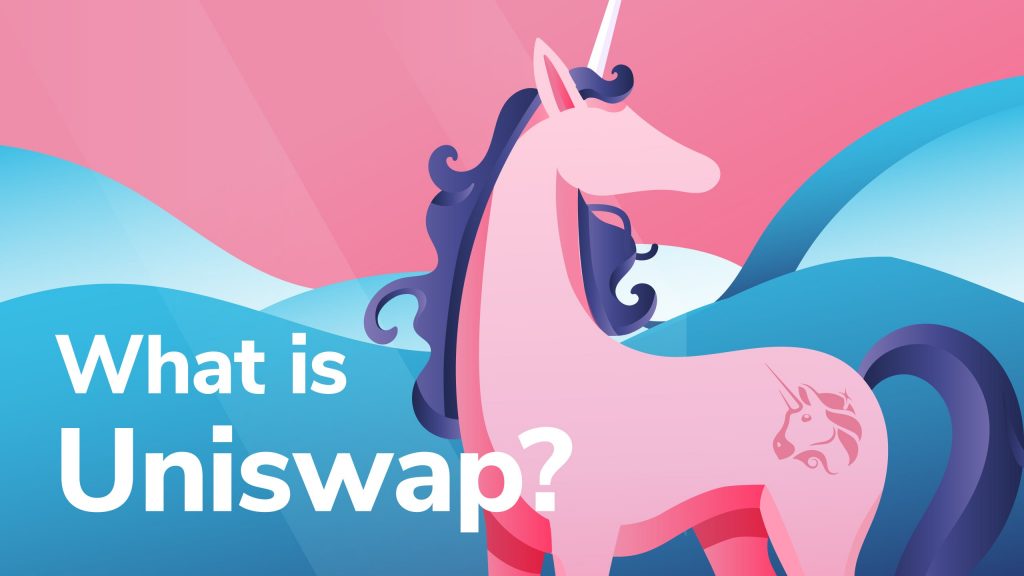 On the Uniswap landing page, there is one rounded box in the center of the screen with 3 buttons. Firstly, choose the token you would like to swap, and the amount you'd like to convert. Secondly, choose the token you would like to convert to. At this point, Uniswap will provide a conversion calculator previewing the number of tokens you'll receive. This includes a breakdown of gas fees, which will need to be paid in ETH through your Metamask.
Lastly, click swap to confirm you're happy for the transaction to go through. You will be prompted by Metamask to choose a gas fee between slow, average, and fast. Depending upon the amount chosen, your transaction will be confirmed within a few seconds to a few minutes. It's that easy with Uniswap!
It is worth educating yourself about how gas fees work to receive the most cost-efficient transaction times. If you're unsure, check out our Ethereum Gas Explained article to gain an understanding of how the Ethereum ecosystem functions.
1inch Exchange
1inch Exchange is a decentralized exchange aggregator. Similar to how you may go to a price comparison site searching for your holidays or insurance deals, 1inch Exchange displays the best prices to buy various tokens on different DEXs.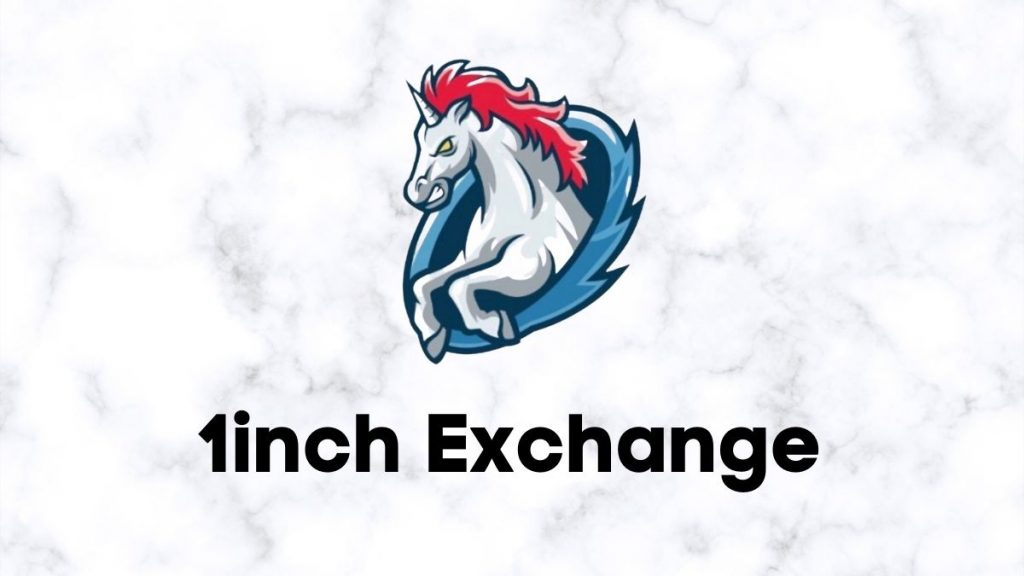 By searching various DEXs, 1inch Exchange finds the best rates for token swaps. Also, 1inch Exchange allows users to place both market, and limit orders. This is one of many new enhancements to the exchange, including improved statistics and visualizations. The token conversion display is similar to that of Uniswap, with the addition of the price history to the left of the screen, and a list of exchange price options towards the bottom.
Since its inception, 1inch Exchange has made several steps toward becoming the go-to decentralized exchange for pro traders and yield farmers. Furthermore, transactions made on 1inch Exchange can be up to to 42% cheaper when used with the CHI gas token.
SushiSwap
SushiSwap became one of the top-performing DeFi projects over the summer of 2020. However, this was shortly followed by the anonymous developer 'Chef Nomi' dumping all the tokens, with accusations of it being an exit scam. In a positive turn of events, the entire $14 million of funds was returned to the community. Sadly, the exchange also suffered a hack shortly after. Despite all of the above, SushiSwap is still the second most-used DEX according to DeFi Pulse.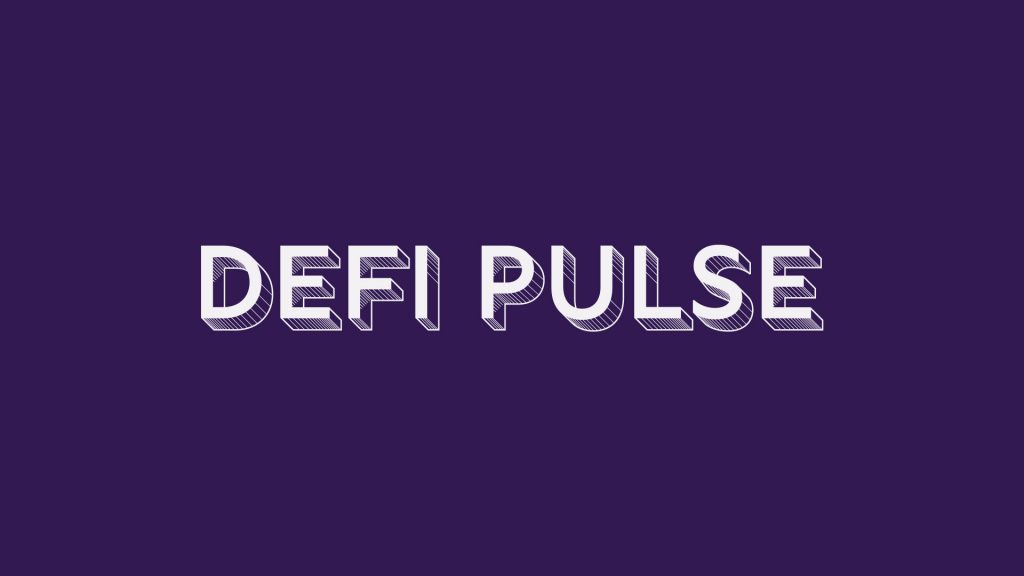 SushiSwap is a fork of Uniswap. However, this platform was the first to offer users rewards through a tokenomic format. Liquidity providers of the SushiSwap platform are rewarded with SushiSwap's token SUSHI. SUSHI can then be exchanged for ETH.
Once you've connected your wallet to the SushiSwap app, you'll be presented with a choice of liquidity pools. Here, you can lock your tokens into a liquidity pool and in return receive some of your staked tokens plus SUSHI tokens. This has sometimes been referred to as a "community revenue share" model.
Trading DEXs: One could argue these platforms are the next level of user experience for decentralized exchanges. The polar opposite to the minimal design GUI, these platforms offer transparent order books, live transactions, and liquidity pools. For users of Binance, Kraken, or Gemini, these interfaces will be of a familiar design to the centralized exchanges offering a trading platform. Below, we have some top crypto exchanges 2021 for the traders out there who want to dive deep into DeFi.
To learn more about how you can make the most out of DeFi, be sure to check out the DeFi 101 and DeFi 201 courses at Ivan on Tech Academy. Alternatively, you can learn to program your own algorithmic trading bot with the Algorithmic Trading and Technical Analysis course! If you join using the promo code BLOG20, you can get 20% off on enrolling!
UniLayer
UniLayer is currently a small project with big ambitions and even bigger potential. Built on top of the number one DEX, Uniswap, UniLayer is set to be the next-generation trading platform.
The user interface is sleek and pleasing to the eye. Choose from light or dark mode, basic or advanced. It really couldn't be much simpler! Staying true to the ethos of Uniswap, UniLayer is an incredibly simple and easy-to-use exchange.
The aim of UniLayer is to become the all-in-one DeFi platform for professional traders. Also, the UniLayer platform offers staking and facilitates NFTs. Furthermore, the UniLayer platform recently introduced its Launchpad feature. The UniLayer Launchpad allows cryptocurrency projects to gain community funding for their startup.
As a recent feature, holders of the LAYER token gain access to presale token launches and private sales. The first project launched via the UniLayer Launchpad was the decentralized gaming platform BetFi. BetFi achieved 40% of its targeted funding, however, the project has seen interest from several investors.
Binance DEX
Binance is more than just a centralized exchange. The leading crypto brand has created an entire Binance ecosystem of platforms and services, including the Binance Launchpad and the Binance DEX. Binance recognized that some more advanced crypto users were moving towards a more decentralized way of trading.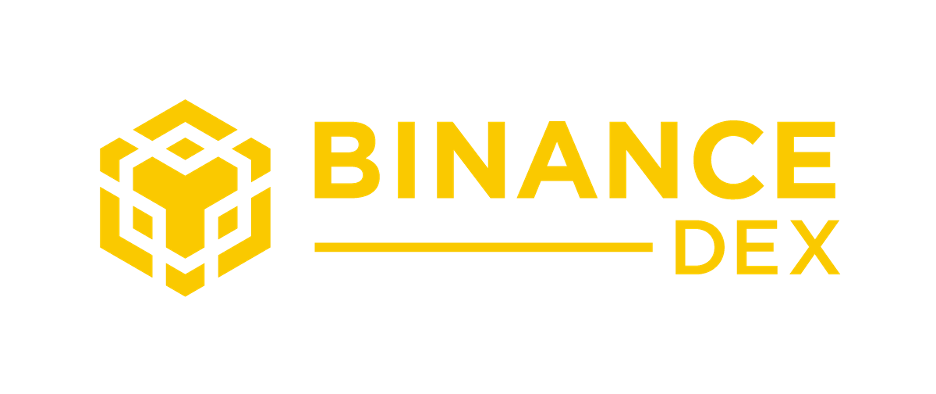 The user interface is very similar to that of the centralized version of the exchange, however, users receive all the added benefits of a DEX. Binance DEX is created on the Binance Chain and includes open-source design and features made by contributions from the community.
Like other DEXs. Binance DEX integrates seamlessly with your web browser wallet.
Top Crypto Exchanges 2021 Conclusion
There many exchanges to choose from, with new ones likely to be popping up in the coming months. Make sure to do your own research about the background of an exchange, the reliability, and the team behind it. This list of top crypto exchanges 2021 is a great place to start!
Different exchanges offer different fees, trades, and overall different user experiences. The best exchange for you may not be the best exchange for your friend or your boss. Ultimately, it comes down to individual preference of responsibility, effort, and commitment to financial independence.
It's worth noting the infamous saying in the crypto community: "Not your keys, not your coins!". This is in reference to centralized exchanges being custodians of private keys. There has been the odd occasion when the CEO or person in charge of the private keys have either passed away, been arrested, or run away. Consequently, users of the exchange were unable to withdraw funds or gain access to any of their crypto. This happens infrequently. However, it's always best to keep your coins safe in a hardware cold storage wallet. You can use your favorite exchange to purchase and trade your crypto, then store the coins offline, keeping your seed phrase safe. Please note this article is not financial advice and is for educational purposes only.
If you're interested in buying crypto but haven't yet – you must check out our Crypto Basics course. Use this to help keep you and your funds safe! Learn the best ways to trade, how to set up cold storage, and how to avoid being scammed! Alternatively, if you'd like to know more about how blockchain and cryptocurrencies work, see our Blockchain and Bitcoin 101 course!