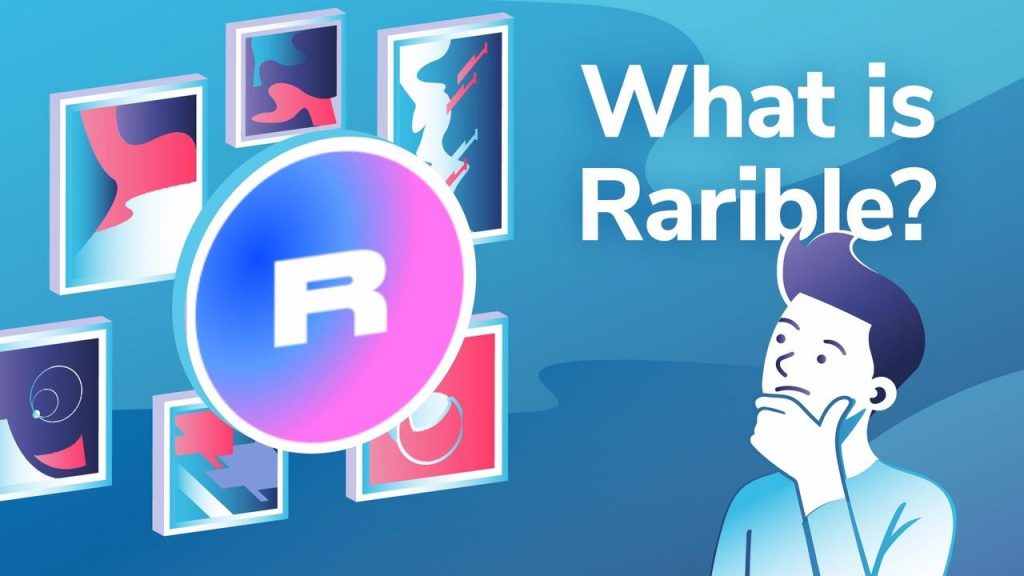 If you are an avid follower of the crypto and altcoin market, odds are you have heard of Rarible. Rarible brands itself as the world's first "community-owned NFT marketplace". Furthermore, Rarible leverages its RARI token - which, similarly, is the world's first governance token in the NFT field - to power this community-run platform model. In giving users a token with governance powers, Rarible is borrowing a page from the DeFi playbook. Now it remains to be seen whether this strategy will work in the NFT space as well.
Furthermore, those keeping an eye on the price charts will likely know Rarible as the RARI token price has shot up nearly tenfold during the past two months. As always, violent price swings are not necessarily indicative of crypto projects with a lot of potential.
Hype, FOMO or even outright price manipulation are always something traders should keep in mind. Moreover, this article should only be seen as educational material and does not represent an official endorsement of the Rarible platform or the RARI token.
However, if one looks closer at Rarible, there are some innovative solutions that are understandably attracting investors. Let's dive into some of those now. Nevertheless, if you are interested in crypto trading, there are some easy things you can do to help yourself understand the field even better.
For those entirely new to crypto, we wholeheartedly recommend that you take the Crypto Basics course on Ivan on Tech Academy. Over 20,000 students have already enrolled in Ivan on Tech Academy to understand more about cryptocurrencies and blockchain technology. If you are looking to become a true trading pro, you will likely be interested in Ivan on Tech Academy's Technical Analysis course. Be sure you enroll in Ivan on Tech Academy if you are looking to understand crypto and crypto trading!
What is Rarible?
At its core, Rarible is a NFT (non-fungible token) platform for securing digital collectibles secured with blockchain technology. To fully understand what this means, one needs to understand the nature of NFTs, which we will dive deeper into later. Put simply, non-fungible tokens are "unique" in a sense and can, therefore, be excellent when it comes to signaling ownership over a specific asset.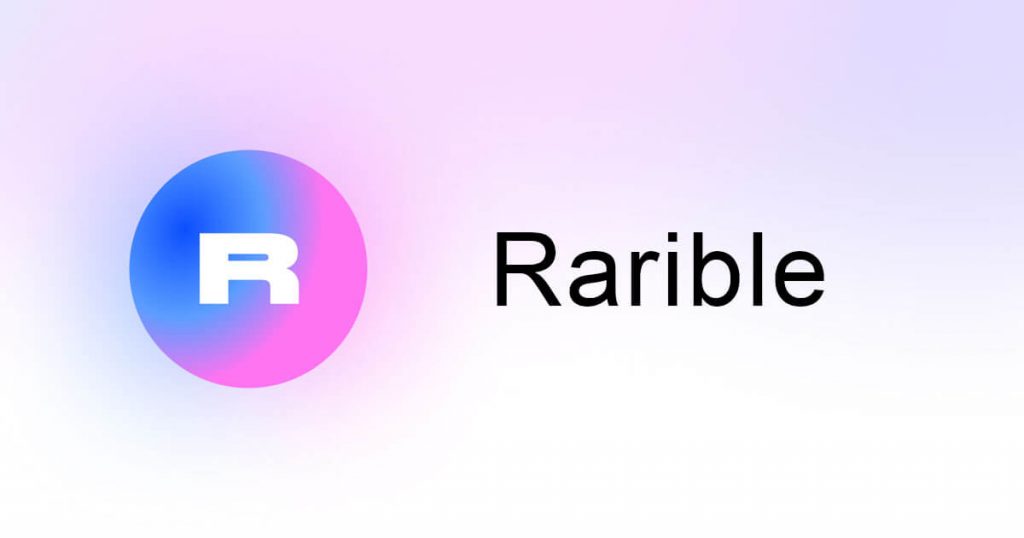 However, Rarible has a considerably more ambitious vision than merely becoming a platform for securing art and digital collectibles using blockchain. This is partly why investors are flooding to Rarible's ERC-20 governance token, RARI, which we also explain in more detail below.
The Moscow-based platform Rarible was founded by Alex Salnikov and Alexei Falin back in early 2020. Fundamentally, Rarible represents a digital NTF platform with a particular focus on art assets. Specifically, Rarible includes a marketplace that allows users to trade various digital collectibles or NFTs, similar to OpenSea.
Users can also use Rarible to create - commonly known as "minting" NFTs, or non-fungible tokens. This is a big deal for various content creators. For example, an artist could sell their creations, such as books, music albums or movies, as NFTs.
Additionally, the artist might choose to then offer prospective buyers a sneak peek of the content - effectively a preview, trailer, or snippet - but only release the full content once a person purchases the relevant NFT.
Perhaps most notably, Rarible is also placing significant emphasis on creating an entirely autonomous platform, run through a community governance model. Moreover, Rarible is now shifting heavily towards becoming an actual Decentralized Autonomous Organization (DAO).
The goal of a true DAO is that the platform users will be the ones in charge of all the decisions for the platform - meaning Rarible's RARI governance token is crucial.
What are NFTs?
Those who keep an eye on the crypto sector will know that DeFi and NFTs are some of the hottest terms right now. While we've already taken many close looks at decentralized finance (DeFi), so far, we've only mentioned NFTs in passing.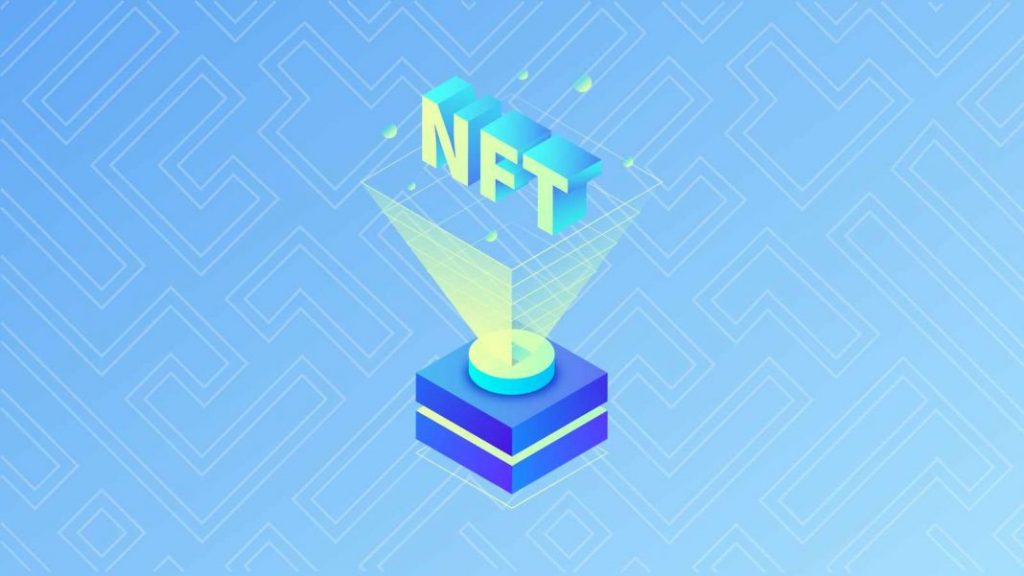 NFT stands for "non-fungible tokens", which relates to tokens that are verifiably unique from each other. Seeing as these digital tokens are entirely unique, these are not generic. Consequently, one NFT cannot be swapped for another. Instead, NFTs can effectively signal ownership, seeing as they are not mutually interchangeable.
Perhaps the most common application of non-fungible tokens, or NFTs, is that of representing digital ownership. Moreover, you may already be familiar with NFTs even if you don't know the technical term or how it works.
One of the most famous examples of NTFs in action is that of CryptoKitties. CryptoKitties, the immensely popular Ethereum blockchain game, lets users buy, sell and breed digital "cats". Nevertheless, one of the core fundamentals of CryptoKitties is that the cats are all unique and that their ownership is clearly verified by blockchain technology.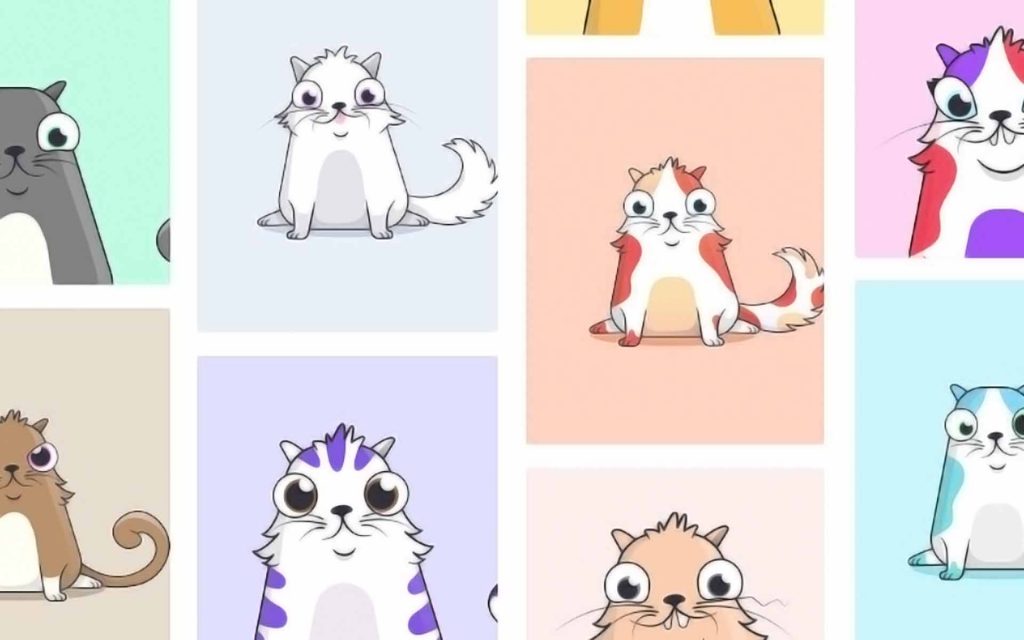 This is non-fungible token dynamics at play. Beyond virtual cats, however, this technology also lends itself perfectly for digital art, valuable gaming items, or cryptocurrency collectibles.
In simple terms, NFTs - for example built using the ERC-721 system - effectively put an end to the online reproducibility of assets. This could theoretically help determine ownership of both physical and digital assets, as well as intellectual property. Scarcity is a fundamental mechanism for how something is valued, and NFTs can, due to this, be essential for digital assets.
Moreover, the NFT industry is projected to grow massively over the coming years. As such, an effective NFT marketplace like Rarible is almost a requirement for further growth.
RARI - Rarible's Governance Token
Back on July 15th of 2020, Rarible published a Medium article detailing its new RARI token. The RARI, or $RARI, token is "the first governance token in the NFT space", according to Rarible.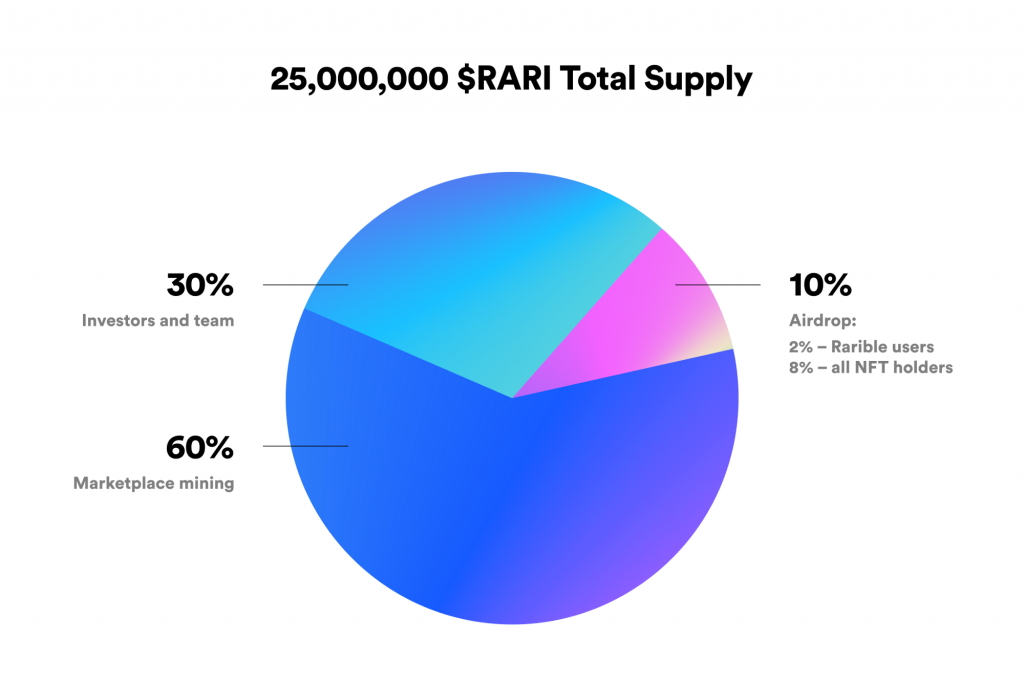 Additionally, the total RARI supply is set at 25,000,000 RARI tokens. Moreover, this is divided in such a manner that 10% is earmarked for airdrops (with 2% going to Rarible users and 8% going to all NFT holders), 30% of the supply will go to investors and the Rarible team, and 60% will be accessible through marketplace mining.
At this point, you may wonder what marketplace mining is. After all, Bitcoin mining is something we've previously discussed, but marketplace mining - or "Marketplace Liquidity Mining" as Rarible calls it - is something completely different.
In essence, Marketplace Liquidity Mining is all about encouraging active participation on the Rarible platform. As such, users can earn RARI tokens through either buying or selling on the Rarible marketplace platform.
Every week, Rarible distributes 75,000 RARI tokens to its users, which are scheduled to be distributed during the first four years of the exchange. These 75,000 RARI are distributed to users every Sunday.
Stay ahead of the markets with real-time, on-chain data insights. Inform your trades with true market alpha!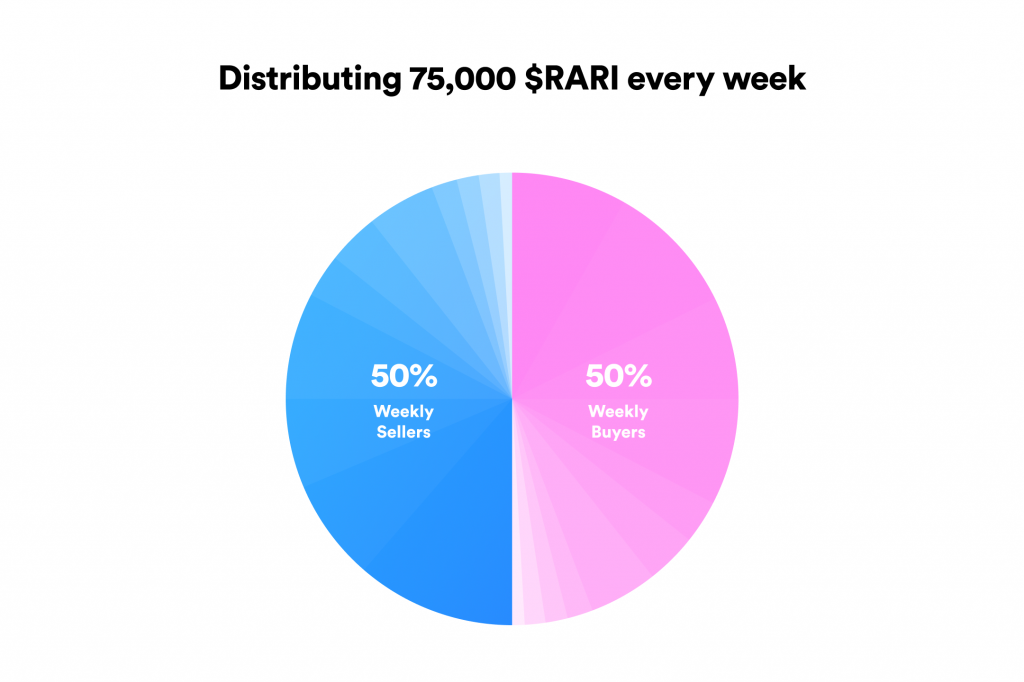 Moreover, sellers and buyers split the distributed amount evenly, as weekly sellers receive 50% of the 75,000 RARI, and weekly buyers receive the remaining 50% of the 75,000 RARI. Marketplace Liquidity Mining can, therefore, be understood as that users "mine" RARI simply by selling or buying on the platform.
In turn, the RARI tokens give their holders various rights. This is a fundamental part in Rarible's plan to create a fully decentralized autonomous organization (DAO). RARI holders can vote on system upgrades to the platform, submit proposals relating to the development of the platform, and create featured artworks or moderate platform curators.
What is Community Governance?
Seeing as Rarible wants to transition to a true decentralized autonomous organization (DAO), driven by its RARI governance token and relying on community governance, it could be a good idea to first look at what community governance actually entails.
Traditional community governance relates to the notion of a group, organization, or community jointly deciding on the policies, decisions, and strategies. In a nutshell, this means that the community will lead itself, take its own decisions, and manage its own governance without relying on outside intervention or any other entity.
In a cryptocurrency or blockchain setting, the implications of "crypto community governance" are, therefore, relatively straightforward. In essence, community governance entails that the project itself will decide over its own future.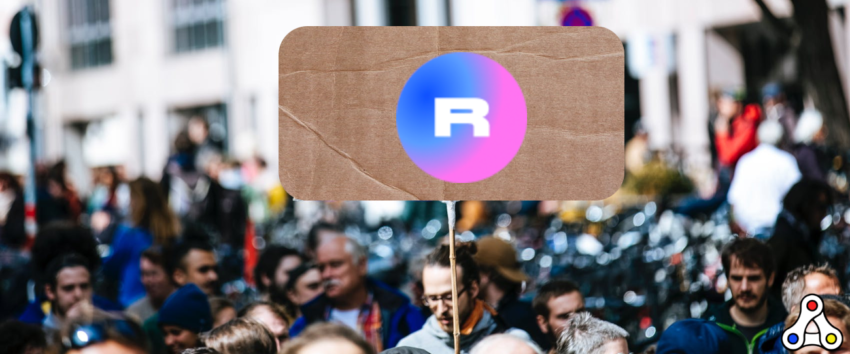 For Rarible, this means that Rarible users - or more accurately, RARI holders - will be the ones who help shape the future of the project, as well as the platform. However, it is easy to simply toss around phrases such as "community governance". It is harder actually to execute on such a vision.
Nonetheless, Rarible is putting the infrastructure in place to become a truly decentralized autonomous organization with community governance. Although a lot of work remains before this becomes a reality, Rarible is working hard on solutions to support this.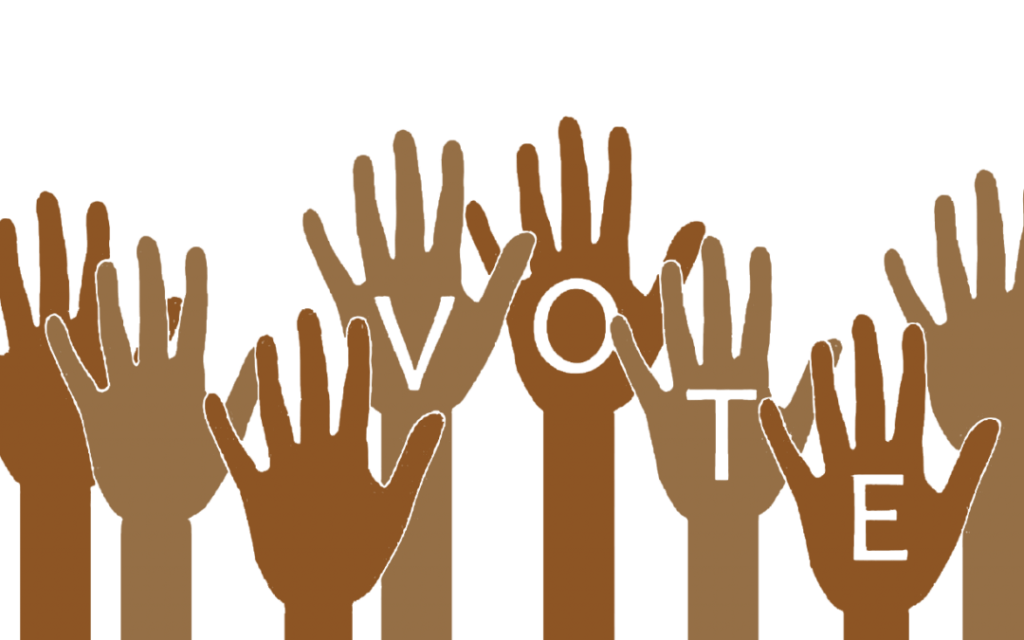 Perhaps most notably, the RARI token is a governance token. This means that holders of the token - effectively "the community" - will be able to have a say in policy decisions or strategies for Rarible.
Moreover, seeing as Rarible mainly rewards its active users with RARI - meaning loyal users earn it - it seems logical that those in the community might be the ones that ultimately make the decisions and vote on e.g. system upgrades. So, in summary, the RARI governance token suggests Rarible has thought about implementing community governance.
Why is Rarible So Hot Now?
The buzz around Rarible has been picking up for the past few weeks. So, what is the reason for this sudden up-pick in interest surrounding Rarible, or, put simply, why is Rarible so hot now? There are several reasons as to why Rarible is suddenly getting more attention.

One of these is that Rarible managed to secure funding from the NY-based blockchain investment company CoinFund just two weeks ago, around September 10th. This investment is reportedly meant to aid Rarible in developing its blockchain-based, non-fungible token (NFT) marketplace platform.
Furthermore, Rarible also features support for yNFTs, NFT-based insurance from the yEarn Finance "yInsure Finance", or insurance underwritten by Nexus Mutual. In addition to this, Rarible is not short of other ideas that could be implemented soon.
For example, the team behind Rarible has been teasing the introduction of an NFT market index, which could allow users to follow and potentially invest in the most valuable collectibles. According to the Rarible founder Alexander Salnikov, this would be a way for users or investors to bet on the entire NFT market.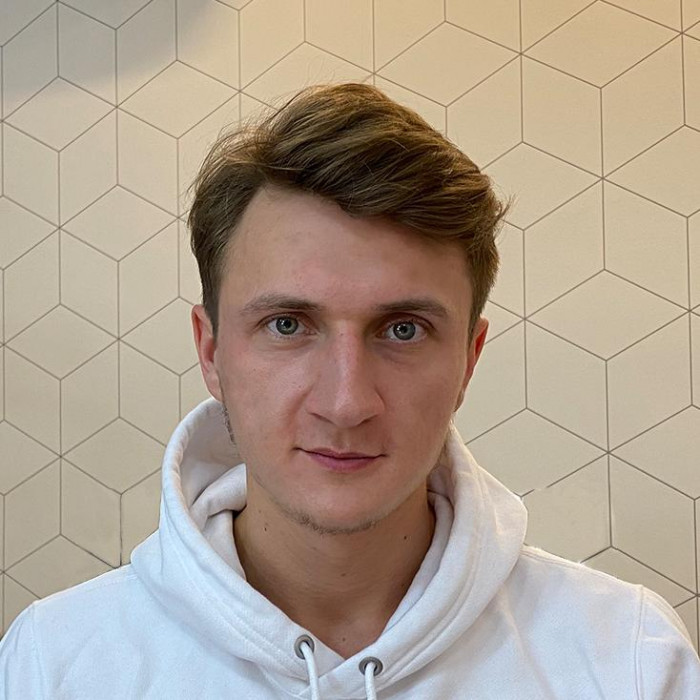 Alexander Salnikov
Additionally, Rarible is working on a whole suite of new functionality. To name a few, this includes social media features, support for a mobile application, various types of content, as well as even possible support for fractal ownership. Moreover, the RARI distribution mechanism is also incentivizing people to list their NFTs on - you guessed it - the Rarible platform.
Rarible Summary
As such, it is clear that Rarible offers a lot of potential. Not only does it bring an arguably unique feature set to the market, it is also an exciting platform in the rapidly maturing NFT market. Moreover, for the NFT market to keep growing, marketplace solutions such as Rarible are essential.
In addition to this, Rarible could also provide some interesting takes on community governance. The RARI governance token is also historic, seeing as it was the NFT sector's first governance token.
It remains to be seen whether this model, which has previously worked well within the DeFi sector, will also be well-suited for the NFT industry. The fact that CoinFund recently invested in Rarible likely just adds fuel to the fire.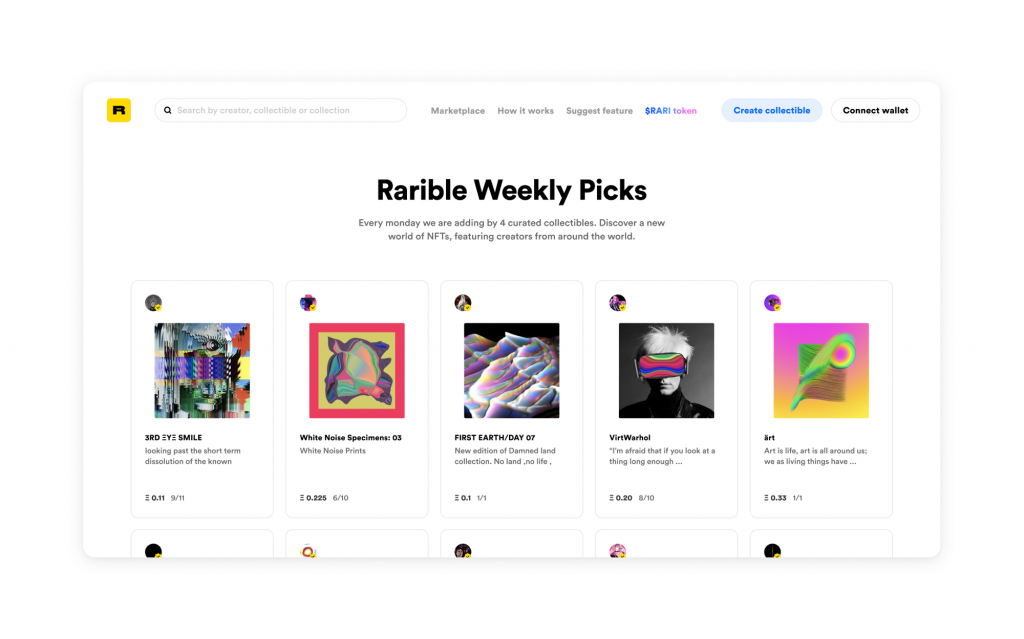 Moreover, Rarible is also getting a lot of praise for a relatively simple and intuitive UI. Users describe the process of connecting a wallet on the Rarible platform (which features support for MetaMask, Wallet-Connect, Fortmatic, and WalletLink) as easy.
Additionally, Rarible's connection to Yearn Finance's yInsure initiative is another promising aspect, as Yearn Finance has been one of the hottest names in the DeFi sector lately. Some observers are even predicting that potential synergies from this cooperation could create a "bridge between the NFT and DeFi communities".
In conclusion, Rarible seems to be a project to keep one's eyes on. After the surge of interest in the DeFi field, the NFT sector may be the next subset of the crypto industry to make it big.
If you are looking to learn more about blockchain technology, crypto, DeFi, or NFTs, be sure to check out Ivan on Tech Academy. Right now, you can enroll and get 20% off with the exclusive promo code BLOG20. What's stopping you?