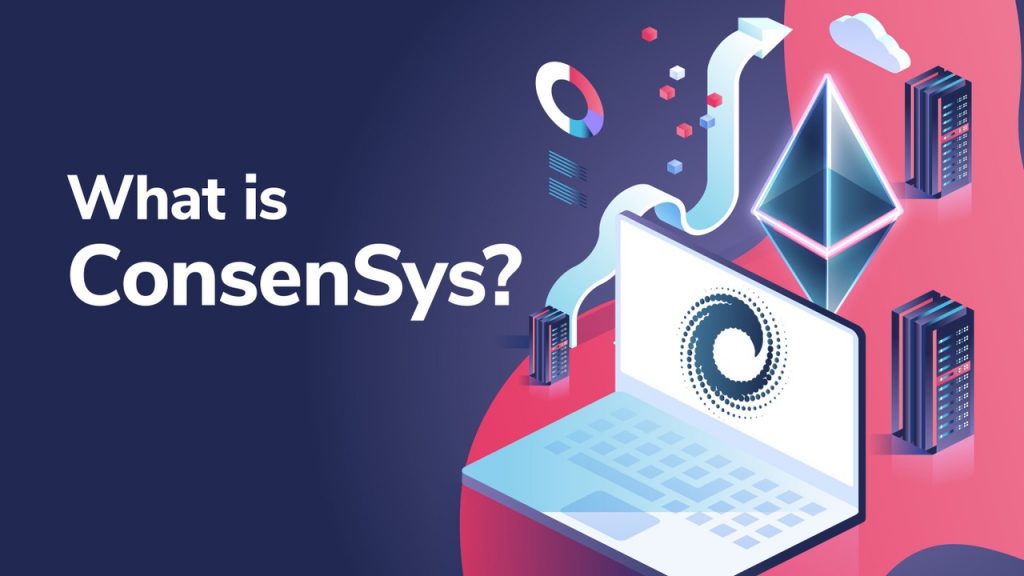 ConsenSys has played a pivotal role in the development of blockchain technology. Founder, Joseph Lubin has extensive experience of blockchain development and was crucial to the evolution of decentralized finance (DeFi). ConsenSys has founded many successful applications, including the popular MetaMask extension. Also, ConsenSys offers auditing with ConsenSys Diligence and development services for enterprises through ConsenSys Codefi. The company is incredibly influential in the blockchain industry. As such, it has developed a strong reputation for developing innovative tools and applications for enterprise from design to deployment.
In this article, we'll explore the background and history of ConsenSys to gain an understanding of the company. Also, we're going to look at the different products and services on offer, such as the MetaMask extension, and Consensys Diligence, and how these can be of use to developers and businesses alike. Furthermore, we'll discuss the background of founder, Joseph Lubin, and the impact Lubin has made on the Ethereum ecosystem.
To find out why people are so excited about blockchain, see the Bitcoin Money Revolution course at Ivan on Tech Academy. Here, you'll learn about the full history of money, the challenges with the traditional financial system, and why Bitcoin could be the next world reserve currency. Moreover, to understand the fundamentals of Bitcoin and exactly why this revolutionary asset cannot be controlled or manipulated by governments and centralized parties, see the Blockchain & Bitcoin 101 course. No experience? No problem! Ivan on Tech Academy provides all the resources you need to get involved in cryptocurrency and blockchain technology today!
What is ConsenSys?
ConsenSys is a software company for Ethereum developers, which enables individuals and businesses to build state-of-the-art Ethereum applications. Furthermore, ConsenSys facilitates the creation and launch of blockchain-based financial infrastructure and decentralized web integration.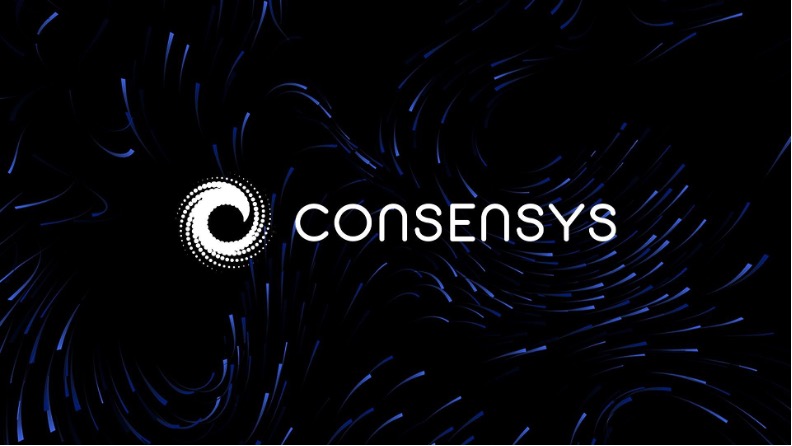 The ConsenSys product range boasts some of the most widely used products in the industry. These include Codefi, Diligence, Infura, MetaMask, Quorum, and Truffle Suite. These products serve millions of users worldwide and have been used to handle billions of dollars worth of digital assets.
Furthermore, ConsenSys has been instrumental in cultivating the Ethereum development community and is at the forefront of blockchain innovations. The company is largely responsible for many of the advancements within the decentralized finance (DeFi) space and continues to be one of the most influential projects across the Ethereum ecosystem, the largest programmable, smart contract-enabled blockchain in existence.
Also, ConsenSys serves millions of users and billions of blockchain-based queries. ConsenSys is at the heart of the new digital economy, serving businesses, individuals, enterprises, and institutions with cutting-edge blockchain services.
Background
Established in 2014, ConsenSys is one of the major powerhouses of the blockchain industry. The ConsenSys team is a multinational group of the highest caliber of developers, engineers, computer scientists, and entrepreneurs.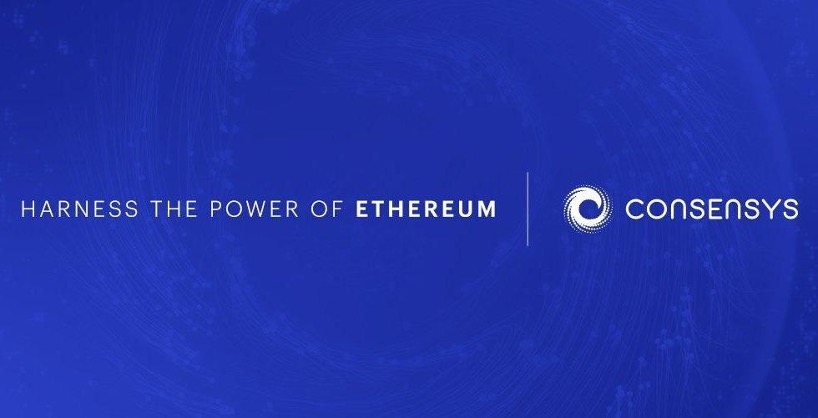 ConsenSys is considered by many to be one of the foundational pillars of programmable blockchains. Furthermore, ConsenSys was referenced by The New Yorker in 2018 as "the Ethereum community's most prominent and ubiquitous developer and promoter of decentralized apps".
ConsenSys has since been at the forefront of blockchain compliance, auditing, research, and analysis. Furthermore, ConsenSys has built some of the most widely used tools in the industry. As such, the company is considered by many to be an essential component of the blockchain industry.
Joseph Lubin
Born in Toronto, Canada, Joseph Lubin is the founder of ConsenSys and a prominent figure in the blockchain industry. Also, Lubin co-founded Ethereum and has since been a key figurehead in its continued growth and development.
A graduate of Princeton University, Lubin holds a degree in Electrical Engineering and Computer Science. Lubin has also worked with Princeton Robotics Labs and Vision Applications Inc. to develop "autonomous music composition tools" and "autonomous mobile robots".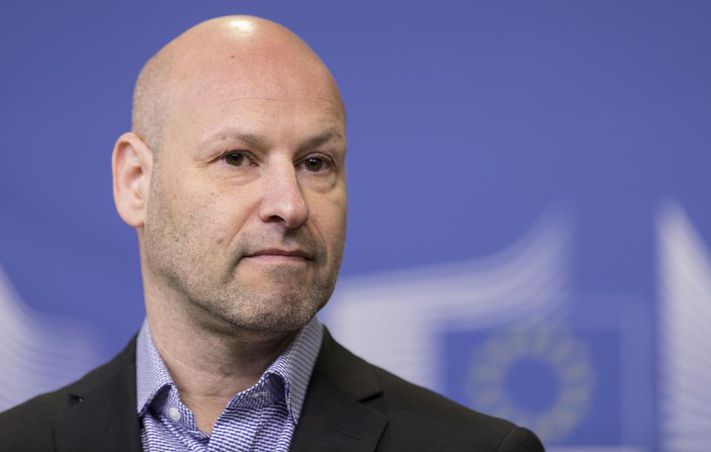 This background helped Lubin to develop a keen focus on the convergence between cryptography, finance, computer science, and engineering. Lubin then became a key figure in the development and launch of Ethereum in 2015, earning the title of Chief Operating Officer (COO). Following this, Lubin opted to focus his energy on the development ecosystem that is the backbone of the Ethereum network. Lubin's passion has been a driving force in the development of blockchain and Web 3.0. According to Lubin;
"Entrepreneurs and technologists are pouring into the ecosystem to build out the decentralized world wide web, Web 3.0. Once you've seen the profound implications of blockchain, you can't unsee it. Each new wave of the hype cycle will bring larger and larger cohorts of builders and users. For these people, there is no turning back.".
ConsenSys Explained
ConsenSys works with central banks, governments, and major tech companies to create enterprise-scale blockchain solutions for a plethora of real-world applications. Furthermore, ConsenSys helped to develop many of the key elements of the Ethereum network's infrastructure and has been ever-present in its continued development.
More than 50 projects have been incubated by ConsenSys, many of which focus on safety, security, compliance, and auditing to ensure the blockchain industry remains equitable. These include The Brooklyn Project, and the EU Blockchain Observatory and Forum. ConsenSys has been at the heart of several blockchain research and regulation initiatives aimed at maintaining a sustainably safe and compliant blockchain industry.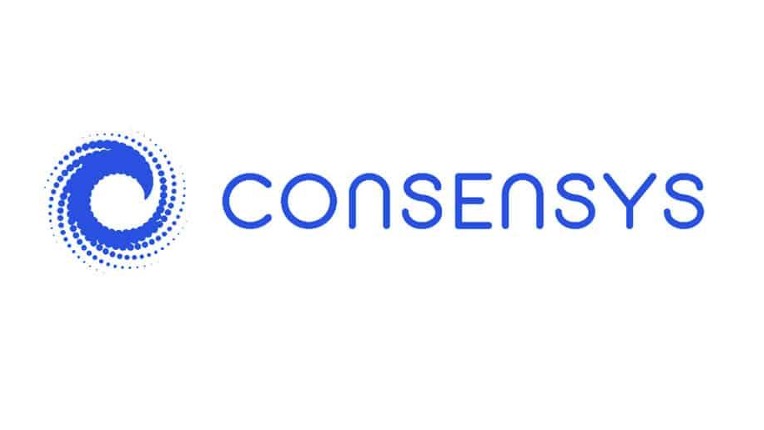 Not only has this been crucial to the mass adoption of cryptocurrency and innovation in enterprise blockchain adoption, but it has also made major financial institutions wake up to the potential that Ethereum has to offer the traditional banking sector, among other industries.
Also, ConsenSys played a key role in establishing the Enterprise Ethereum Alliance (EEA). The Enterprise Ethereum Alliance is a global standards organization used by businesses that use applications built on Ethereum. Furthermore, the EEA has more than 500 members globally. These include some of the biggest names industry-wide, such as JPMorgan, Microsoft, Pfizer, and T-Mobile.
Product Range
ConsenSys is behind many of the services and applications that have shaped the blockchain industry. We often take for granted some of the incredible innovations in this space. Particularly in decentralized finance (DeFi), ConsenSys has made it possible for blockchain to enter the mainstream. Below we've listed some of the most widely used and highly regarded ConsenSys products and services.
ConsenSys Diligence
ConsenSys Diligence is the auditing arm of ConsenSys. Used by top decentralized finance applications such as Aave and Uniswap, ConsenSys Diligence offers full smart contract auditing reviews and reports displaying any potential vulnerabilities.
ConsenSys Diligence currently offers seven products and services for enterprises, or any project that would like the peace of mind knowing their code is bug-free and reliable. ConsenSys Diligence offers users support at all stages of development, through the use of the 'Enterprise Security Counseling'. This provides businesses with the knowledge support needed for formal verifications and auditing. Alternatively, projects could opt for a one-day review of their code with the 'Security Spot Checks'. Also, the 'Threat Modelling' package allows ConsenSys Diligence to identify any potential hacking loopholes within an enterprise's program. Or, for a fully comprehensive scan and auditing of an application complete with a report, users could use the 'Smart Contract Audits' product by ConsenSys Diligence.
Infura
Driven by innovation and decentralization, Infura offers a suite of development tools for scalable APIs (application programming interface) with access to the Ethereum blockchain and InterPlanetary File System (IPFS) networks. The development suite was acquired by ConsenSys in 2019 around three years following the conception of Infura.
In 2018, ConsenSys referred to Infura as "the secret weapon of Ethereum infrastructure". Many popular web3 applications already use Infura API suite, such as Gnosis, OpenZeppelin, MetaMask, and many more. Infra offers modular scaling solutions as an Infrastructure-as-a-Service (IaaS) product facilitating enterprise applications access to the web3 infrastructure.
MetaMask Extension
MetaMask is a web3 wallet browser extension and the ultimate gateway to decentralized finance (DeFi). It allows users to access decentralized applications (dApps) and interact with smart contracts in a decentralized way. Unlike Coinbase or Binance, the MetaMask extension gives users full control of their own private keys. This means that no third-party or custodian can access funds held in MetaMask. Therefore, users can be their own bank using the MetaMask extension to store funds and interact with decentralized finance (DeFi) platforms such as Aave, Compound, and Synthetix.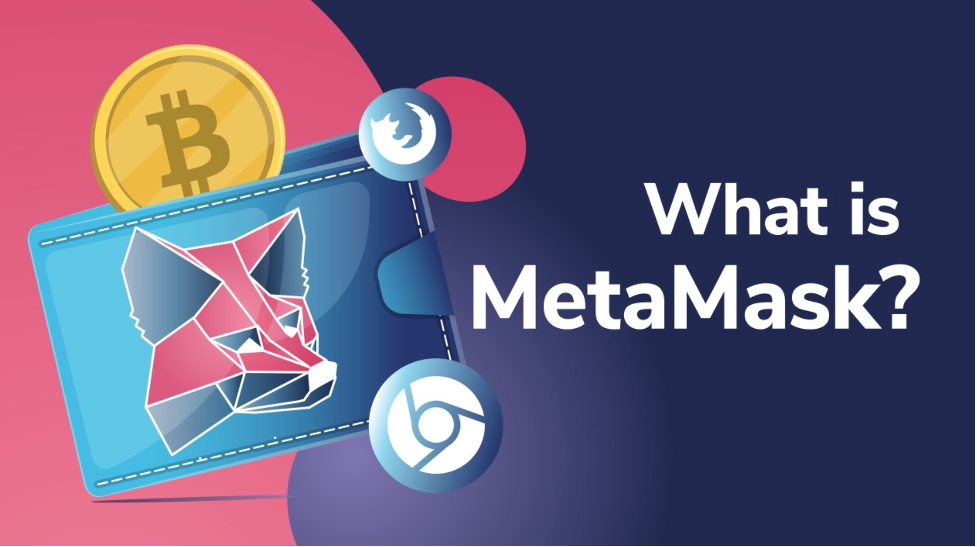 Furthermore, MetaMask recently added Binance Smart Chain (BSC) integration. Until recently, the MetaMask extension has been used predominantly with Ethereum-based protocols. However, MetaMask now supports several other blockchains, including BSC and Avalanche. This means that users of Ethereum-based DeFi protocols can interact with various non-Ethereum dApps such as PancakeSwap, and BurgerSwap using the MetaMask extension. Moreover, the MetaMask extension has become the most widely used web3 wallet in decentralized finance (DeFi) and has been pivotal in its success. Also, MetaMask allows developers to test out their dApps on various testnets.
Check out the DeFi 101 course at Ivan on Tech Academy for step-by-step guides on how to install and use the MetaMask web3 wallet in several innovative DeFi protocols. You'll also discover the layers of the DeFi Digital Financial Stack, which can be transferred to our DeFi 201 course. This course will teach you how to incorporate MetaMask with yield farming opportunities, decentralized hedge funds, and crypto arbitrage opportunities too.
Quorum
Quorum is a fully open-source blockchain dedicated to enterprise use. Regardless of industry, Quorum is optimized with flexibility for blockchain business solutions. Quorum offers the facilities for enterprises to build on both public and private networks, with a modular customizable toolset.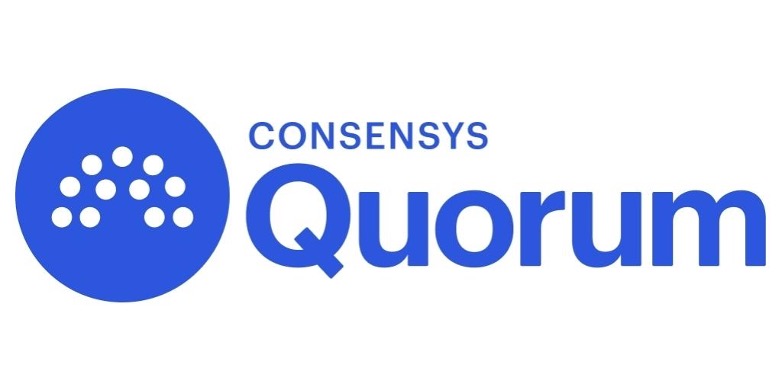 Another advantage of Quorum blockchain solutions for businesses is permissioning. Through the use of smart contracts, businesses can securely allow certain parties or auditors access to data on a private blockchain.
Furthermore, Quorum enables businesses to create decentralized applications (dApps) that are ready-for-market. From initial concept to full roll-out, Quorum makes it simple to build bespoke blockchain solutions that businesses can rely on.
ConsenSys Codefi
Launched in September 2019, ConsenSys Codefi is a suite of tools to create enterprise-ready blockchain-based financial infrastructure. The application is working with global enterprises and financial institutions to create decentralized networks and tokenized digital assets. Moreover, ConsenSys Codefi caters to all areas of the development landscape from design to deployment.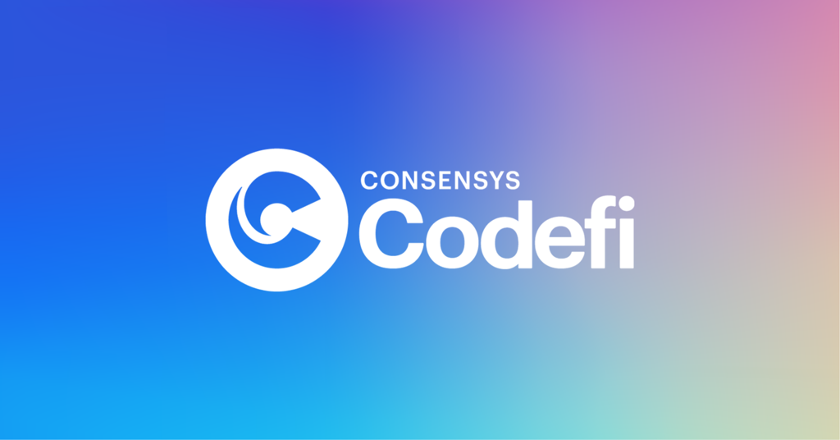 The key services offered through ConsenSys Codefi are optimization of business processing, tokenization of assets, and launching production-ready blockchain solutions. ConsenSys Codefi is helping businesses gain access to web3 infrastructure, offering nine product modules or development tools. These can be used as a 'pick 'n' mix' for developers building enterprise-related decentralized applications. The Codefi suite consists of: ConsenSys Orchestrate, ConsenSys Workflow, ConsenSys Assets, ConsenSys Markets, ConsenSys Payments, ConsenSys Activate, ConsenSys Staking, ConsenSys Compliance, and ConsenSys Data.
ConsenSys Codefi has already been implemented for CBDC (Central Bank Digital Currency) solutions, capital markets, asset management, and real estate solutions. Put simply, Codefi makes it easy for businesses to transition to the decentralized world.
Truffle Suite
The Truffle Suite is an industry-leading blockchain development environment and asset pipeline for building decentralized applications (dApps) using smart contracts. Also, Truffle Suite allows anyone to quickly create a personal Ethereum blockchain that can be used for testing, state inspection and experimenting with command execution in a safe, universally recognized, standardized way.
Furthermore, this is achieved using a sleek and simple user-friendly suite of tools. Truffle Suite consists of three main components; Truffle, Ganache, and Drizzle.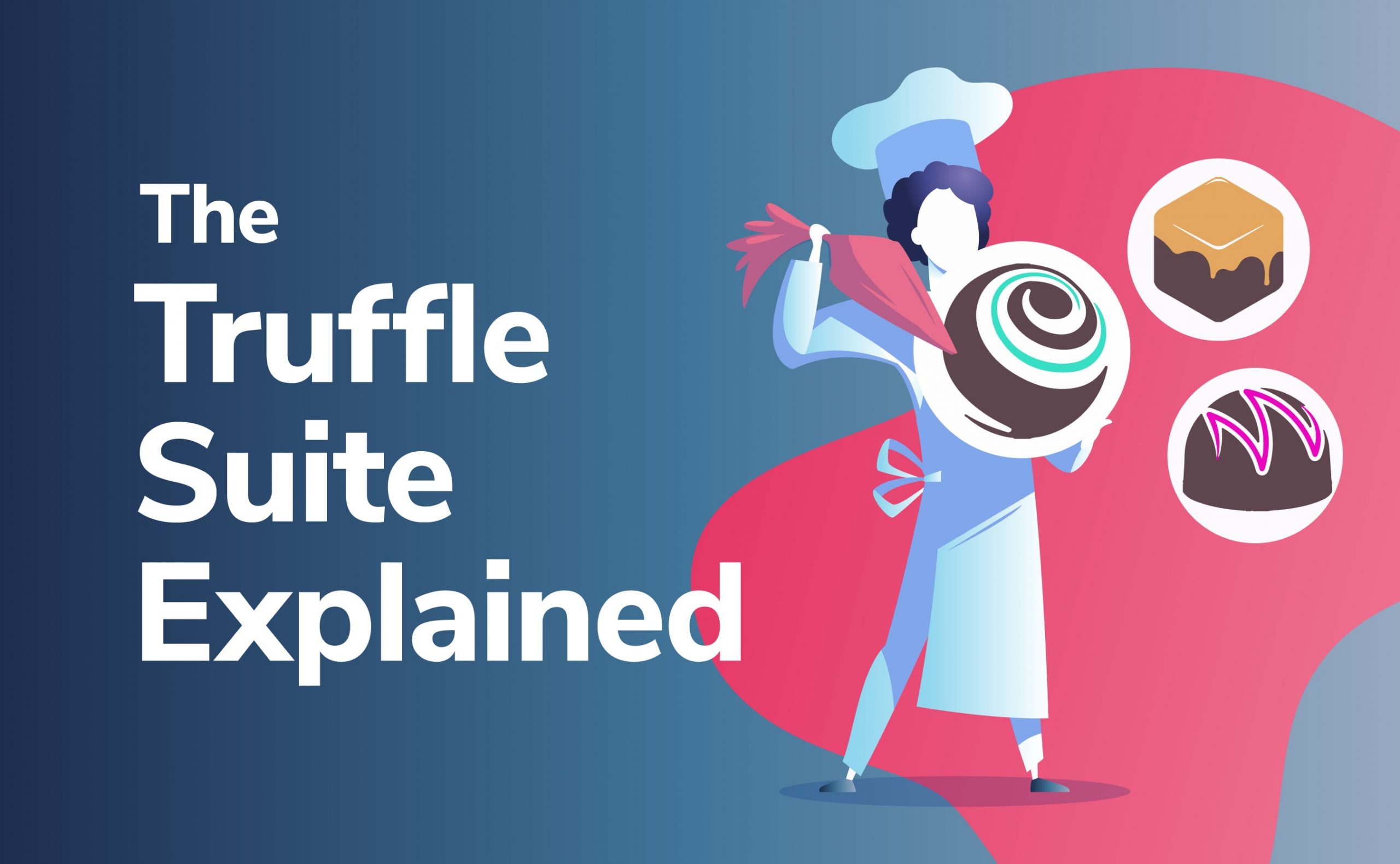 Firstly, we'll discuss Truffle. Truffle is a sophisticated environment for blockchain developers that makes it simple for developers to build decentralized applications (dApps) using the Ethereum Virtual Machine (EVM).
Ganache is a personal, configurable development blockchain used to develop, deploy and run tests on smart contract-based applications. The platform includes a built-in block explorer and innovative debugging features. Furthermore, Ganache operates both as a command-line tool and as an application within a sleek graphical user interface (GUI), allowing for one-click advanced mining configuration.
Last but not least, is Drizzle. Drizzle is an assemblage of different front-end libraries which makes life easier when developing decentralized applications (dApps) by giving users access to Redux development tools. Combined, these three elements give Ethereum developers all the resources required for developing the highest quality dApps.
For a video-guided tutorial on how to design and deploy your own smart contracts using Truffle Suite, see the Ethereum Smart Contract Programming 201 course. Ivan on Tech Academy provides a wealth of knowledge around the latest development tools in cutting-edge technologies. Once your Truffle game is on-form, why not try the Ethereum Game Programming course to discover how to use Truffle Suite to build your own decentralized games!
ConsenSys Events
ConsenSys holds regular educational events about blockchain technology and cryptocurrency throughout the year. Before Covid-19 these events occurred in different geographical locations. As the world moved indoors and online in 2020, ConsenSys has put these events on hold, with increased online community engagement, finding new innovative avenues to connect such as "Build with ConsenSys".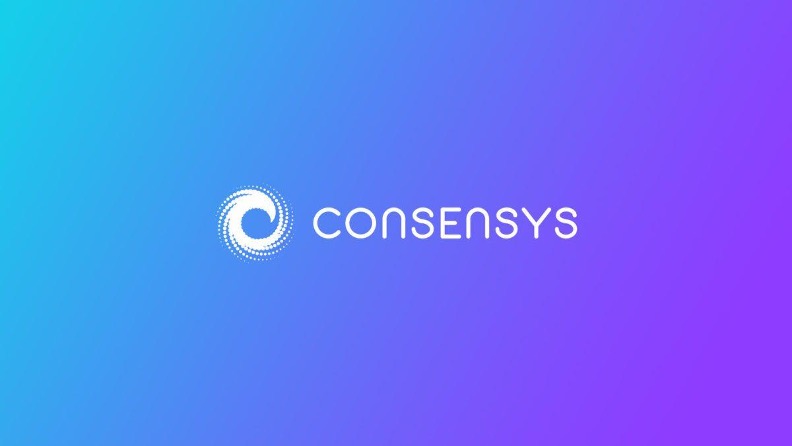 ConsenSys is continuously active and engaging with its community, hosting regular "Build with ConsenSys" sessions. Each session is held on Discord and features leading experts in the blockchain development field giving advice and answering questions.
The "Build with ConsenSys" on Discord community sessions have proven popular, with interactive discussions between ConsenSys developers, users, and industry experts.
ConsenSys Summary
It could be argued that without ConsenSys, the blockchain landscape would be much different. Without the experience and innovation brought about by ConsenSys, the mass adoption of cryptocurrency would be a much greater feat. With industry-leading analytics, software, and enterprise solutions, the company is one of the most influential in the business. Moreover, ConsenSys Diligence is the go-to auditing platform for big-name projects like Balancer.
The development of smart contract-based decentralized applications (dApps) has brought together some of the brightest minds in technology and finance. By providing some of the most widely-used industry-standard products in crypto, ConsenSys is keeping pace with the growing demand for blockchain technology. Programmable blockchains have revolutionized the face of cryptocurrency and there are now more use cases for blockchain technology than ever. The network effect of Ethereum has been bootstrapped by ConsenSys in a way that is changing how we transact forever. Moreover, Consensys has provided many of the tools and resources used to make this possible.
Blockchain technology can be implemented across a broad array of industries, plus it is the top in-demand skill according to LinkedIn. Plus, you don't just need to be a developer to succeed in blockchain. If you work in insurance, real estate, energy, music, art, fashion, or sports – there could be a career opportunity in blockchain for you! Moreover, the crypto industry requires a range of customer service, marketing, and HR services too. This means that knowledge around blockchain technology and crypto can be applied to a range of career roles!
Ivan on Tech Academy offers a range of courses guided by industry-leading experts. Additionally, our Essential Blockchain Job Search Guide teaches you how to get a job in blockchain! Also, don't forget to follow us on Twitter @Academy_IOT to keep up-to-date with all the latest crypto projects!