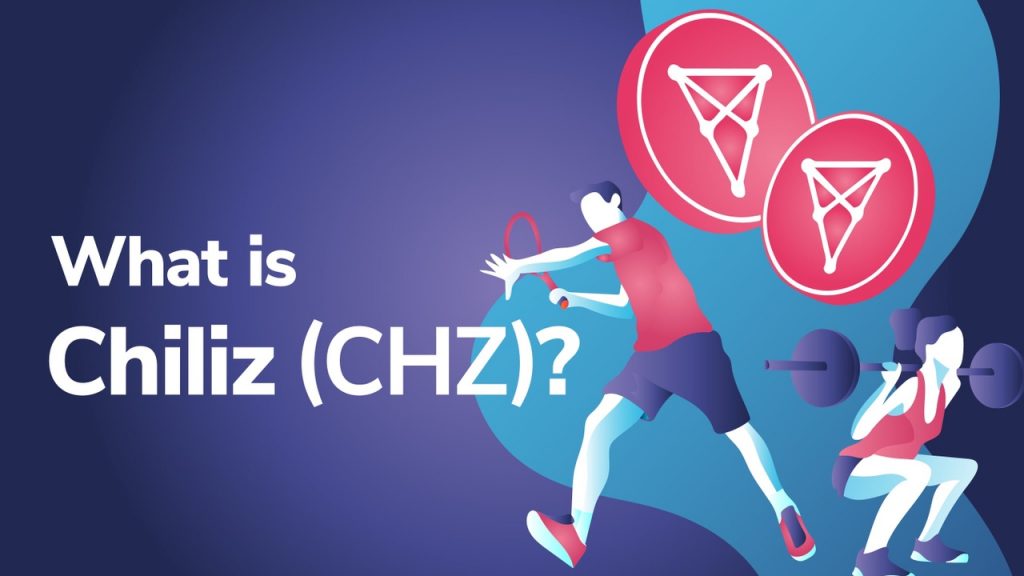 Chiliz brands itself as a leading international fintech provider in the sports-entertainment business. In fact, Chiliz developed and built the sports fan engagement platform "Socios" on the Chiliz blockchain, with the native Chiliz token (CHZ) used as the exclusive currency. The platform was developed to create unique experiences for sports fans and monetize fan engagement using blockchain technology. Several high-profile football teams, sports companies, and athletes are involved with the project. This includes the likes of Juventus, AC Milan, and the Ultimate Fighting Championship (UFC)! By partnering with the biggest names in sports entertainment, Chiliz is exposing an unprecedented number of potential new users to crypto!
In this article, we're going to explore the Chiliz blockchain and the Socios.com platform. Also, we're going to look at the Chiliz token (CHZ) and the role it plays across the Chiliz ecosystem. Furthermore, we're going to look at how Chiliz is using blockchain technology to bring new revenue streams to sports entertainment, opening up the door to crypto for millions of sports fans worldwide!
If you're new to crypto and want to learn how to safely buy, sell, and trade across different platforms, the Crypto Basics course at Ivan on Tech Academy is the perfect place to start! Following this, to understand how blockchain works on a technical level, be sure to check out our Blockchain & Bitcoin 101 course. This course is designed to teach you the core principles of blockchain technology and how it operates under the hood. With courses curated by our international team of industry-leading experts, Ivan on Tech Academy is the number one blockchain education suite online!
What is Chiliz Blockchain?
Chiliz is a payment and cryptocurrency platform used for blockchain-powered services and products which are targeted at mainstream consumers. Used predominantly in sports, and in particular football, Chiliz enables unique fan engagement experiences that allow entities within the sector to incentivize and monetize audience participation.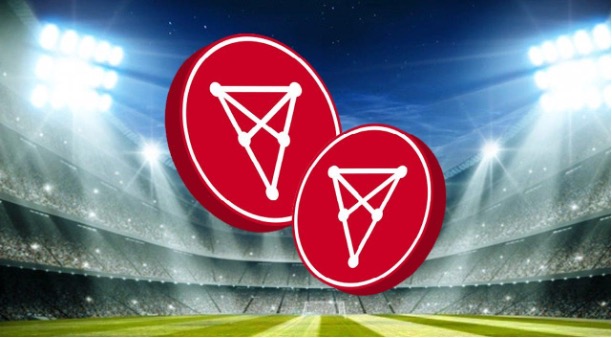 The Chiliz team recognizes how passionate and dedicated sports fans can be. Throughout the world, there is a multi-generational love for football that plays a significant role in many people's lives. Life-long season ticket holders, tattoo-bearing dedicates, and violent club rivalries show just how much people care about the sport.
With the combination of blockchain, fan tokens, and a dedicated cryptocurrency exchange, Chiliz is proving a compelling fan engagement initiative that has taken the crypto world by storm!
Chiliz's Background
There have been multiple iterations of the Chiliz platform discussed and explored since 2016. The team began actively working towards product and team development in early 2018. Through a private investment round, the team was able to raise $66 million which helped to develop the Socios.com fan engagement and rewards application.
In October 2018, 8.8 billion Chiliz tokens (CHZ) were minted and distributed to early contributors. Following this, the CHZ token was listed on several major exchanges including Binance and BitMax. The Socios.com platform launched in late December 2019. Of the many high-profile clubs to join the Chiliz roster, the first was legendary Italian football team Juventus.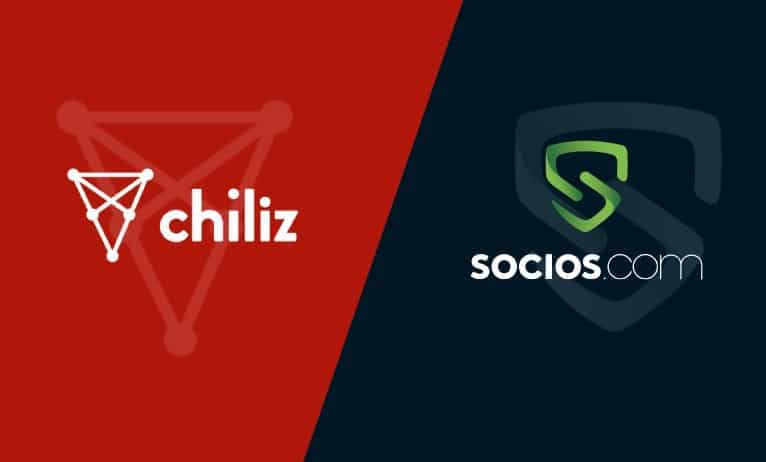 Today, Chiliz is a multinational team with 80+ members, with offices and operations around the world. To date, the Socios.com platform has garnered 19 official partners and held 11 Fan Token Offerings (FTOs). The Chiliz roster of 'tokenized platform partners' is rapidly expanding into new territory. The project aims to onboard hundreds of new teams in various sports over the next few years.
Chiliz Token (CHZ)
The Chiliz Token (CHZ) is an ERC-20 and BEP-2 compatible utility token that powers the Chiliz ecosystem. Both the Socios.com app and Chiliz Exchange rely upon the CHZ token to operate. Furthermore, the CHZ token is the base asset across the entire Chiliz blockchain. This means that all transactions on the Chiliz blockchain require an amount of CHZ. This includes token exchanges on Chiliz Exchange, and the fan voting mechanism.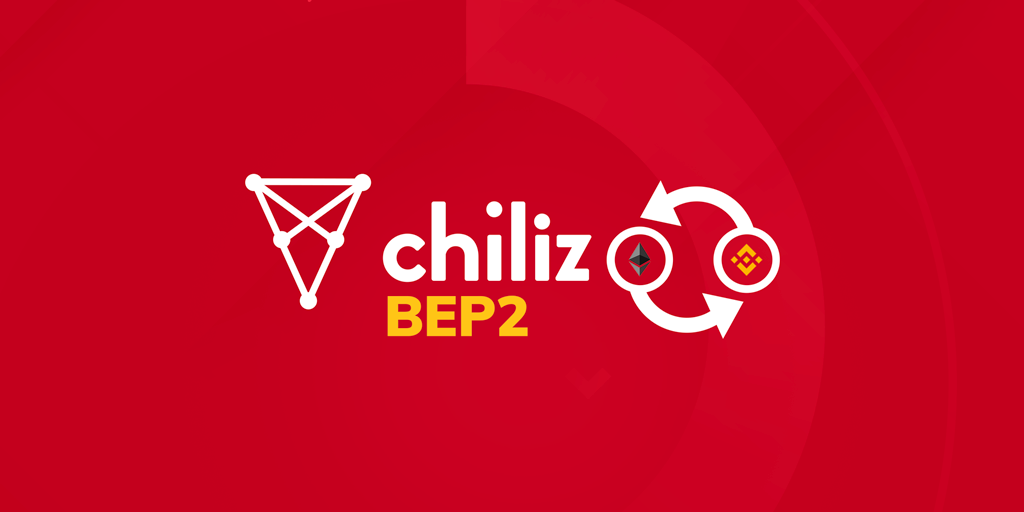 With no public sale, all funds raised for the Chiliz project were done so through private investments. Furthermore, there will be no future public sales.
The adoption of Chiliz has coincided with the tremendous upward price movement of the Chiliz token seen throughout early 2021. At the time of writing the CHZ token has a market cap of $1.3 billion reaching its all-time high of around $0.31 at the beginning of March. Below is a breakdown of the Chiliz token distribution:
CHZ Token Distribution
Total Chiliz supply - 8,888,888,888
Private Placement - 3,066,666,666
Team + Seed Investors - 1,111,111,110
Advisory Board - 266,666,666
Userbase Reserve - 1,777,777,780
Marketing Operations - 1,333,333,333
Strategic Acquisitions - 1,333,333,333
As you can see, a lot of thought has gone into the token distribution of the CHZ to ensure that the project is sustainable, and can thrive in future crypto markets.
Fan Tokens
Fan Token Offerings (FTOs) work similarly to crypto launchpads. An FTO is a fair way for new partnerships to launch Fan Tokens on the Socios.com platform. A fixed price is agreed pre-launch for each Fan Token. Then, a portion of the total Fan Token supply is made available to users of the Socios.com platform before being listed on the open market. This enables dedicated fans to gain early access to token launches much like projects such as Polkastarter and TrustSwap.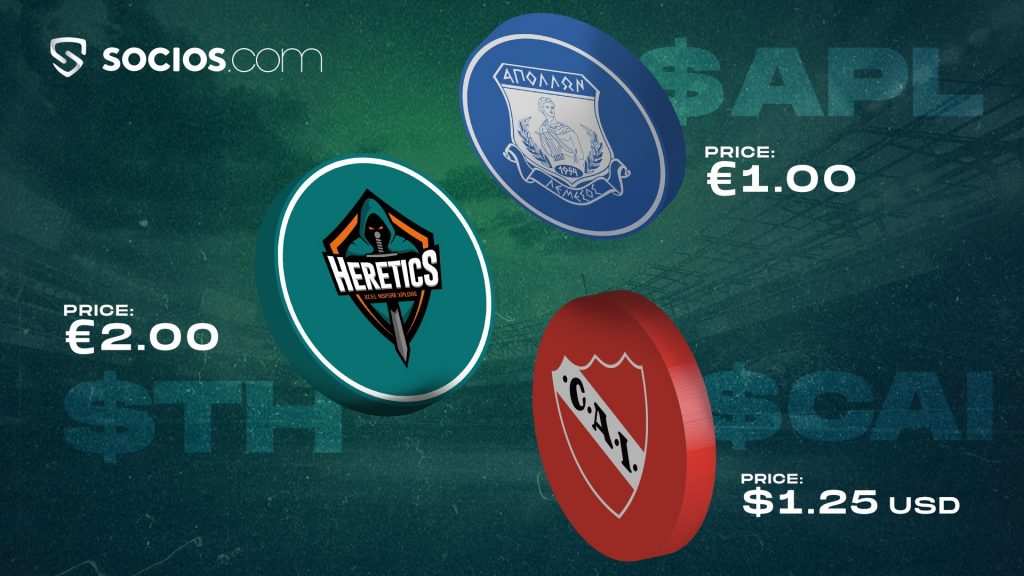 Each Fan Token Offering (FTO) regarding the relevant token launch includes important information such as the FTO start and end date, the opening price, and the fully diluted market cap. This allows investors to make an informed decision before parting with their cash, just as they would when considering investing in any other fungible token.
Binance Launchpool
As an early investor, Binance has played an important role in the promotion and distribution of Fan Token offerings (FTOs). Towards the end of 2020, Binance formed a mutually-beneficial strategic partnership with Chiliz. Until mid-January 2021, users of the Binance Launchpool could stake either their Binance Coin (BNB), Binance Stablecoin (BUSD), or Chiliz Tokens (CHZ) to earn Fan Token rewards! Paris Saint-Germain (PSG token) and Italian champions Juventus (JUV token) Fan Tokens were available to farm through Binance Launchpool for 30 days.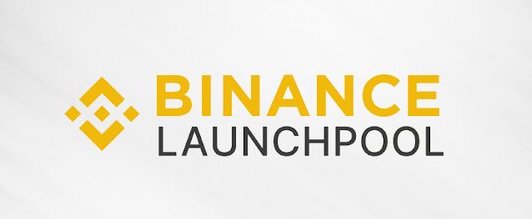 When asked about the partnership, Binance CEO, Changpeng Zhao (or colloquially known as "CZ") stated; "we're delighted to welcome Chiliz to the Binance ecosystem and look forward to empowering both fan engagement and crypto adoption among a captive audience of billions".
Since then, Binance Research has published a report on the latest Chiliz Fan Token to be introduced. The AC Milan Fan Token (ACM) was highlighted in Binance's February 2021 Research report, prior to the token being listed on the Binance exchange.
Stay ahead of the markets with real-time, on-chain data insights. Inform your trades with true market alpha!
Socios.com
Socios.com is the first-of-its-kind fan engagement platform that was created and deployed on the Chiliz blockchain. The Chiliz token (CHZ) is the exclusive currency used on the Socios.com platform. It is used by fans to buy branded 'Fan Tokens' from internationally recognized sports teams and organizations. These include football teams such as FC Barcelona, Juventus, Paris Saint-Germain, and AC Milan. Also, the premiere mixed-martial-arts (MMA) organization, the Ultimate Fighting Championship (UFC) is on board. This is a big step forward for more a mainstream crypto presence!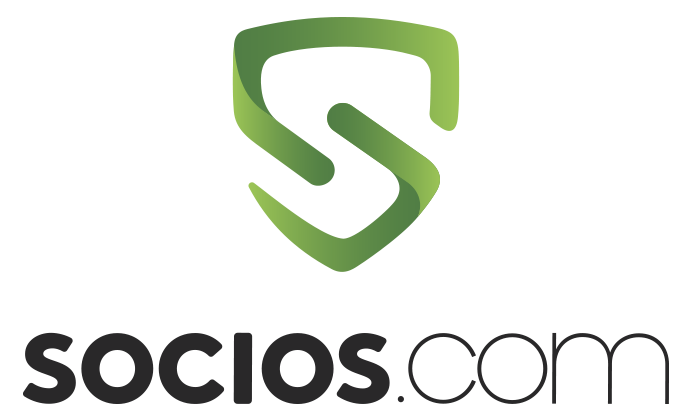 Also, users who purchase Fan Tokens on the Socios.com platform are able to influence teams by voting in polls. Voting is enabled using smart contracts which are executed transparently on the Chiliz blockchain. Furthermore, the Chiliz blockchain is also used for the minting of Fan Tokens. Fan Tokens are emitted using the Socios.com Proof of Authority (PoA) side chain, which is used to execute smart contracts for fan influence polls.
Socios.com enables supporters to have a direct influence on the decision-making in their club. This includes voting on merchandise designs, the naming of a training ground, and celebration songs for when a team scores! Furthermore, by voting through Socios.com, supporters can earn rewards and "once-in-a-lifetime experiences". This is the next step in sports entertainment!
If you want to learn how to incorporate blockchain technology into your current business infrastructure, be sure to check out the Fintech 101 course at Ivan on Tech Academy. Following this, check out the Blockchain for Enterprise course to see how some of the biggest companies are implementing blockchain solutions and payment services on a global scale! Regardless of your current level of knowledge or experience, Ivan on Tech Academy has courses that cover every area of the blockchain industry, all in one convenient location!
Chiliz Exchange
Chiliz Exchange is a dedicated crypto exchange for Fan Tokens, described as "the world's first tokenized sports exchange". The platform enables sports fans and crypto fans alike to trade Fan Tokens that represent major sports stars. Furthermore, Fan Tokens are paired against the Chiliz token (CHZ), which is the base asset across the exchange.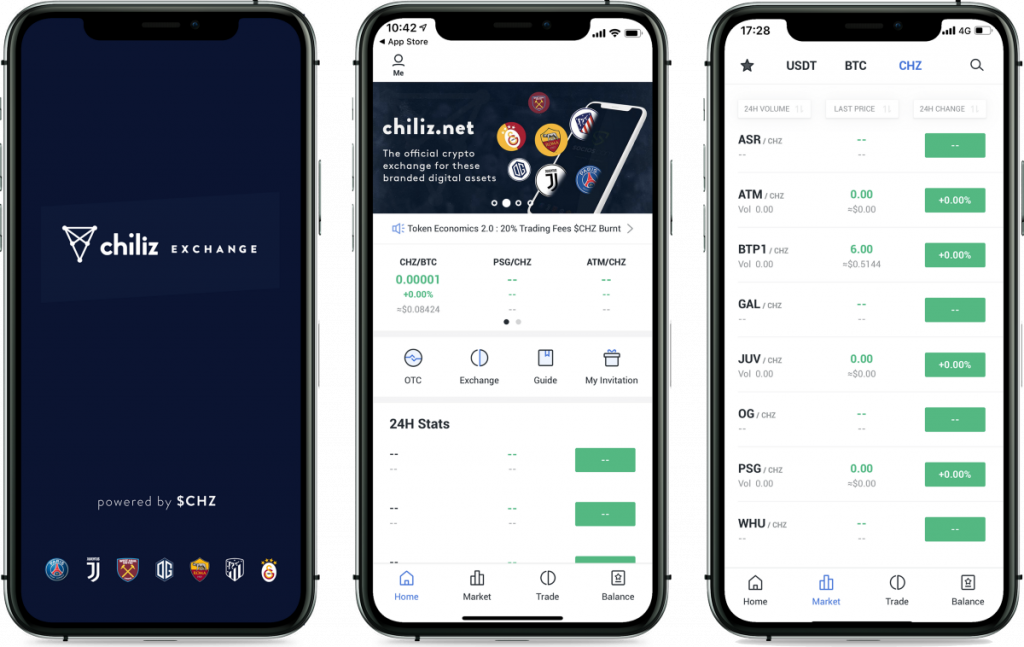 The platform works in a similar way to many cryptocurrency exchanges. Fan Tokens can be traded using a simple user interface. You can access Chiliz Exchange via chiliz.net, or you can download the Chiliz Exchange app for iOS or Android.
Chiliz Blockchain Campus
The Chiliz Blockchain Campus serves as a crypto incubator hub created to accelerate blockchain adoption throughout Asia and Europe. Often referred to as "The Blockchain Island", The Chiliz Blockchain Campus is situated in Malta and is privately held by Chiliz.
By bringing together blockchain entrepreneurs from around the world, The Chiliz Blockchain Campus is pushing the boundaries in blockchain innovation with a view to influencing future government blockchain-based frameworks. By doing this, Chiliz is creating a frictionless path to institutional, governmental, and enterprise adoption of cryptocurrency and crypto payment services. Furthermore, it creates an environment where budding entrepreneurs can collaborate and share insights.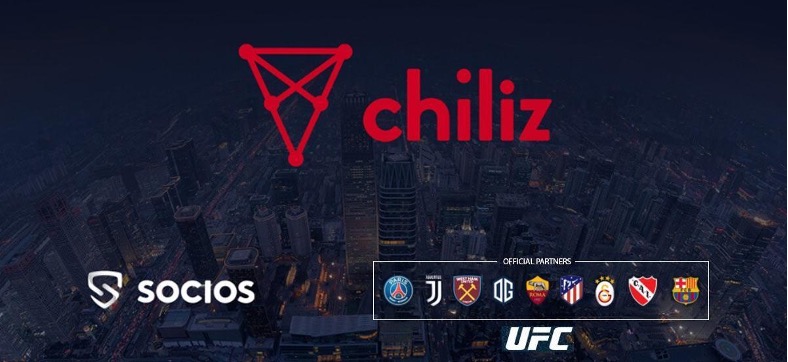 Why Use Chiliz Blockchain?
Chiliz allows athletes and sports teams to engage with their dedicated audiences in a way that was never before possible. Furthermore, the Chiliz platform adds a new dimension to the fan experience with the introduction of crypto and blockchain which enables clubs to turn profits using new revenue streams.
Also, Chiliz gives fans a unique way to support their team or club. With community incentives, VIP experiences, and fan votes, the platform provides a unique interactive experience for sports fans. This enables fans to contribute to the direction of their favorite team. Also, fans earn rewards by voting and are therefore incentivized to do so. This is a unique approach to galvanizing support around a team and allows fans to feel a part of the team they support.
Furthermore, Chiliz is indirectly exposing a long list of football fans to cryptocurrency. Even if just a fraction of the fans using the Chiliz platform scratch beyond the surface, this could be a major catalyst for the mass adoption of cryptocurrency.
Chiliz Summary
Blockchain in the sporting industry is growing at an exponential rate. Blockchain has been seen emerging more prominently in the finance, insurance, music, and art industries. However, the industry is beginning to wake up to the opportunities presented by blockchain for fan engagement and unique experiences.
Considering the lack of revenue generated by sports teams over the last year due to global lockdowns, the CHZ token is helping both fans and sports teams to recover, at least to some extent, from the losses incurred over the past 12 months by bringing supporters and sports fans together to participate in a new and exciting opportunity.
Currently, the Fan Token market cap is approximately $194 million. Given the rapid adoption and top-notch partnerships with globally recognized sporting titans, this is an exciting time for Chiliz. Who knows, maybe soon the Chiliz Fan Tokens could be competing in the crypto big leagues!
Would you like to learn how to create your own cryptocurrency tokens? Well, you've come to the right place! Ivan on Tech Academy's Ethereum Smart Contract Programming 101 course teaches you all you need to know to start creating your own cryptocurrency! No programming experience? No problem! Check out our JavaScript Programming for Blockchain Developers course to grasp a foundational knowledge of programming before completing other programming courses! Also, don't forget to follow us on Twitter @Academy_IOT and let us know which teams you're following on the blockchain!