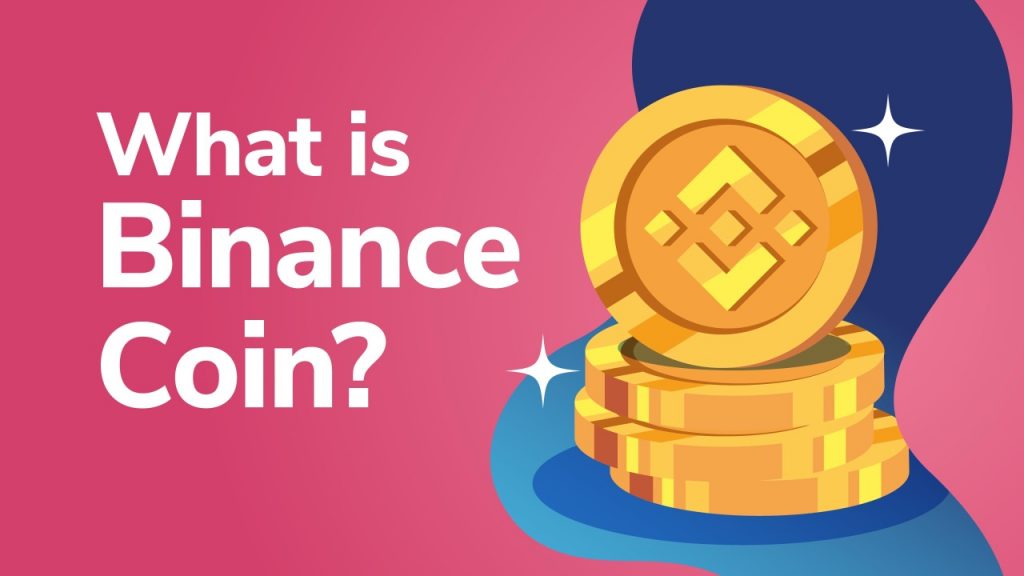 Binance is much more than just an exchange - instead, it represents an ecosystem that provides a vast array of services for cryptocurrency startups, investors, and traders. These platforms are powered by the Binance Coin, often referred to as the BNB token. Binance Coin has performed well over recent months and has a solid tokenomic structure to expand its utility and increase scarcity. But, how does Binance make use of the BNB token?
In this article, we'll cover the multi-utility BNB token and its use cases throughout the Binance ecosystem. Also, we'll explain the tokenomic structures that position Binance Coin to continue its price increase. Moreover, we'll look at ways to safely purchase BNB tokens and different wallets to store them in.
If you'd like to gain an understanding of how blockchain technology works, and why Bitcoin is revolutionary, see our Blockchain & Bitcoin 101 course. Ivan on Tech Academy provides all the learning tools and materials you need in one place - including a student forum community to participate and interact with! Make sure to see Ivan on Tech Academy's Ethereum 101 course to learn about how Ethereum took cryptocurrencies to the next level and created the foundation of decentralized finance (DeFi).
What is Binance?
Changpeng Zhao, colloquially known as 'CZ', was the CTO at OKCoin before leaving to start Binance in 2017. Binance launched in July and by January 2018, just six months later, it became the world's largest cryptocurrency exchange by trading volume. Shortly thereafter, CZ appeared on the front cover of Forbes magazine in an interview about the world's fastest-growing unicorn startup (businesses that achieve a $1 billion valuation within a year). Binance was estimated to be worth nearly $2 billion after one year of launch.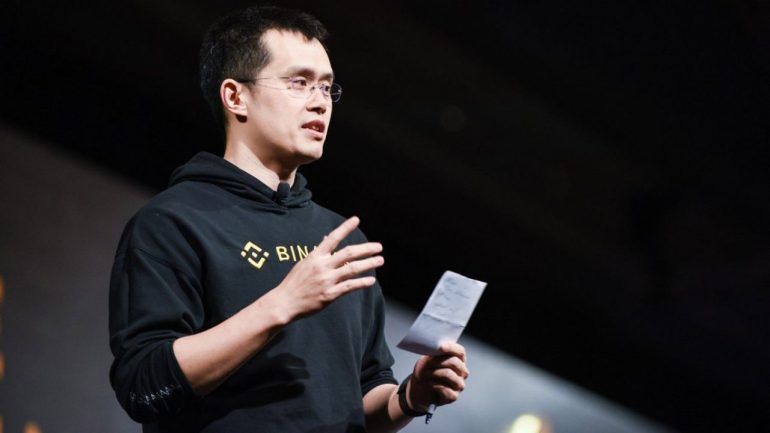 Binance is most often known for its centralized exchange. However, there are many other platforms within the Binance ecosystem. In total, Binance processes an average of $2 billion in trading volume, every 24 hours. Moreover, it can handle up to 1.4 million transactions per second (TPS). The goal of Binance is to create financial independence and freedom across the globe by becoming the go-to infrastructure service provider for any user within the blockchain ecosystem.
Binance offers a variety of platforms catering to developers, researchers, traders, investors, and more! This is achieved through the use of the Binance Chain and Binance Smart Chain. Binance Chain was designed to process transactions. Whereas Binance Smart Chain is a smart contract-friendly landscape for developers to build and create decentralized applications (dApps). Moreover, Binance Smart Chain doesn't endure the same network congestion or fees as Ethereum, offering an appealing alternative. Binance Chain and Binance Smart Chain work side-by-side, and independently, with interoperable features between the chains and the wider ecosystem. Below we've listed some of the key features of the Binance ecosystem: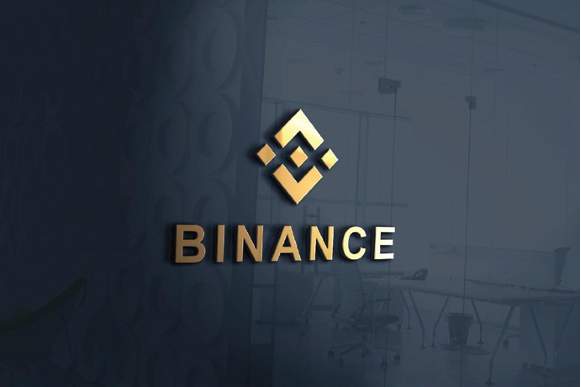 Binance Launchpad
Binance has created a token launchpad service for entrepreneurs to launch new projects and issue tokens. Using the Binance Launchpad means new projects will be exposed to millions of users on one of the world's largest exchanges. Previous successful Binance Launchpad projects include Band Protocol, Matic Network, and Injective Protocol amongst many others.
Binance DEX
As an alternative to the centralized Binance Exchange, Binance DEX is a decentralized exchange built on Binance Smart Chain. As a decentralized exchange, there is no governing party or single point of failure. Additionally, and more crucially, users of Binance DEX own their private keys.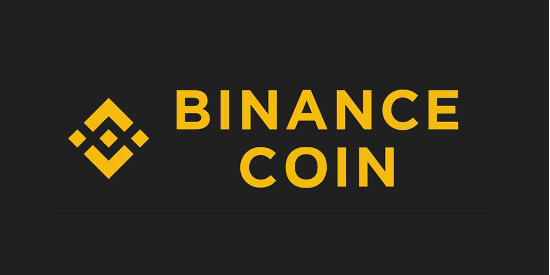 Binance Launchpool
Binance Launchpool is an innovative way to farm new tokens. Also, the Binance Launchpool is an additional way for new projects to issue tokens into circulation. Binance Launchpool rewards users with up-and-coming tokens for staking their BNB tokens (more explained later).
Binance Labs
Often considered the 'venture' arm of the ecosystem, Binance Labs focuses on the development of new projects. No matter the size, location, or age of the team, if a project is looking to develop and provide utility for the decentralized web or blockchain space, Binance Labs is listening. Binance Labs is committed to investing in projects creating a positive and lasting effect in the crypto industry.
Binance Charity
The Binance Charity offers a different business model within the ecosystem as a registered not-for-profit foundation. Binance Charity aims to use blockchain technology in the charity sector to help improve transparency and reduce transaction costs. Through the use of blockchain technology for good, Binance Charity aims to help 'the bottom billion' in the world.
Binance Research
Binance Research offers the latest insights into on-chain analytics and cryptocurrency projects. Using data-driven analysis Binance Research offers reports on up-and-coming projects and the hottest trends in crypto before they make it to Binance Launchpad or Binance Launchpool.
What is Binance Coin (BNB Token)?
There are many different aspects to the Binance ecosystem, yet they all have one thing in common; Binance Coin. The multi-utility BNB token includes uses as part of a development protocol, a rewards token, token issuance pairing, and as currency for payment and transaction fees.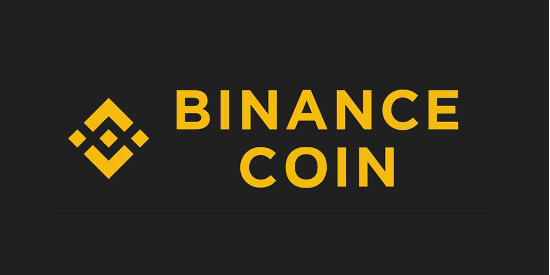 The BNB token was first created as an ERC-20 token on Ethereum. This allowed Binance Coin to have full network security of the second-largest blockchain. In April 2019, Binance Coin moved to Binance Chain mainnet, with the token standard changing to BEP-2. At this time, five million BNB tokens were burned as per the Binance Coin protocol. The remaining tokens migrated across from the Ethereum blockchain to the Binance Chain blockchain. Binance could support ERC-20 based BNB tokens as of November 2019. However, users are now unable to withdraw these tokens and can only use them to spend on gas.
BNB Token Burning
The total supply of BNB tokens initially proposed was 200 million. At the time of launch, 1 BTC was equal to 20,000 BNB. Fast forward a couple of years, during the time of writing, 1 BTC equates to approximately 574 BNB.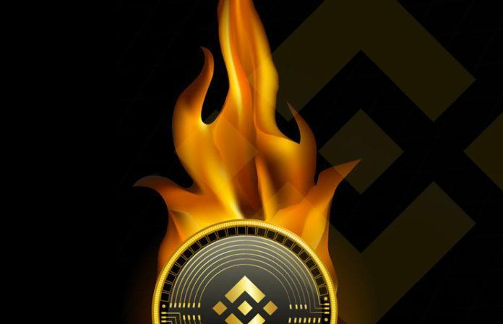 Each quarter, as per the Binance whitepaper, Binance takes 20% of its profits and buys back BNB tokens. These tokens are then burned to increase scarcity. The last two quarters of 2020 saw record burning, with nearly seven million tokens burned within 6 months. During the latest 13th quarterly BNB burning event, we saw just over two million BNB tokens burned. Shortly after each burning event, the price of Binance Coin has historically rallied, before then falling again. However, the price seldom returns to its pre-rally price, with the BNB token out-performing most altcoins during the 2018 to 2020 bear market season.
Burning is designed to continue each quarter until half the token supply, or 100 million BNB tokens have been burned.
BNB Token Use Cases
Binance Coin is often used to cover transaction fees. Binance users who hold BNB tokens in their wallet receive a generous 50% reduction on trading fees during the first year. In the second year this is reduced to a 25% trading fee discount, and 12.5% in the third year. The discount is halved again to 6.25% in the fourth year of hodling. After five years the discount is no longer applicable. Fee discounts are automatically calculated and adjusted when users hold Binance Coin on their Binance account. Also, it is possible to turn off this feature if you don't want to spend your BNB tokens on fees.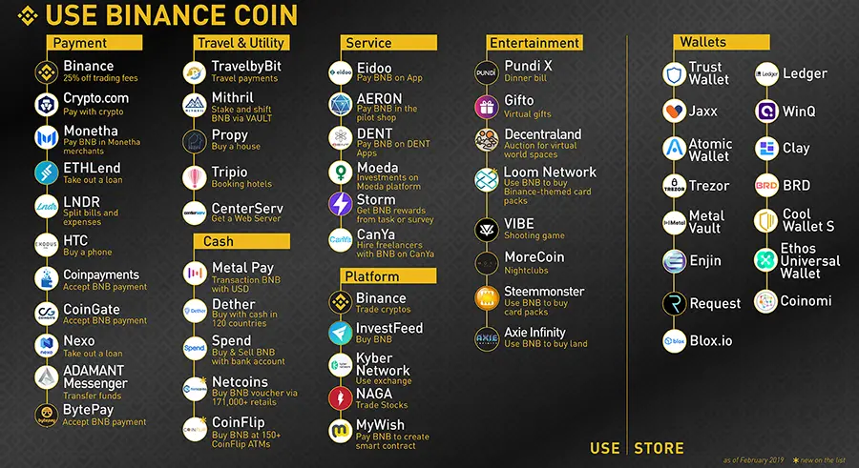 BNB Tokens on Binance Launchpad
Using Binance Launchpad, Binance Coin operates in conjunction with the token issuance platform. Similar to how investors would pay ETH to invest in new ICOs on Ethereum, users can pay in BNB tokens to invest in upcoming projects launching on Binance. Due to frequently high demand for token launches, investment opportunities on the Binance Launchpad now operate in a lottery-style manner to keep the competition fair.
Stay ahead of the markets with real-time, on-chain data insights. Inform your trades with true market alpha!
BNB Tokens on Binance Launchpool
Moreover, with the Binance Launchpool, users can stake their BNB tokens for a set period to receive new tokens. The amount of time varies depending upon participating projects, alongside the minimum number of staked BNB tokens required to be eligible. Users receive newly-issued project tokens as staking rewards, airdropped automatically into their Binance account.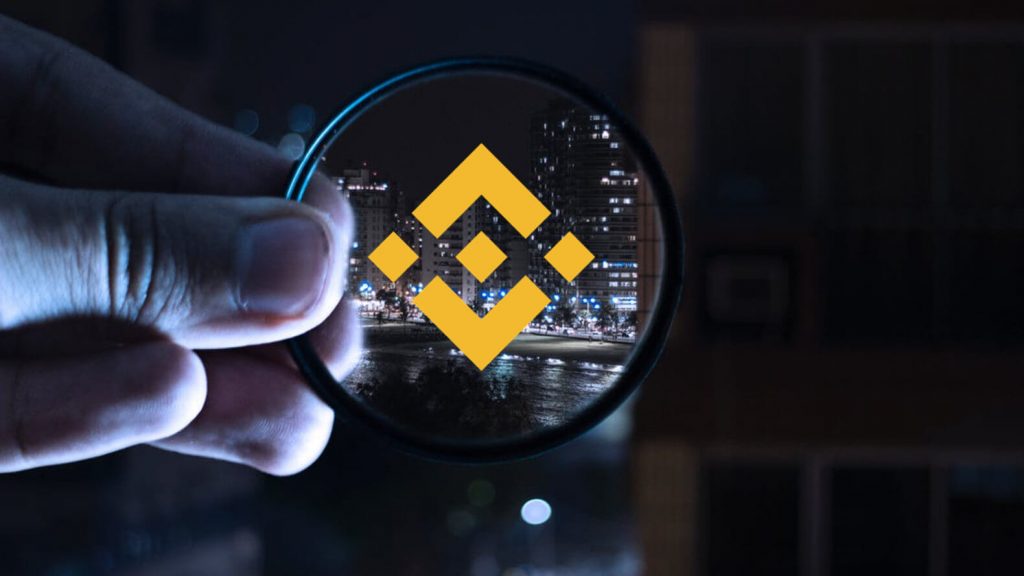 BNB Tokens on Binance DEX
Binance Coin is used for liquidity on the Binance DEX, with a combined 130+ BNB token pairings across spot, derivatives, and futures markets. Furthermore, for active day traders, fees can soon add up. That's why Binance offers traders discounts on their fees for holding the Binance Coin in their trading wallet.
Other Binance Coin Use Cases
Beyond the Binance ecosystem, there are still plenty of options available to make use of BNB tokens. Many individual platforms accept BNB tokens as payment, which can be used for a variety of different things. For example, you could pay your Crypto.com credit card bill. Alternatively, you could opt to spend your BNB at one of the hundreds of participating online retailers covering fashion, sports, business services, and gaming too!
How to Buy Binance Coin (BNB Token)
The obvious place to purchase Binance Coin would be through the Binance Exchange itself. Binance has competitive fees and last year introduced a fiat-onramp to the exchange. This means users can now purchase BNB tokens through Binance with their debit or credit card.
Additionally, Binance has partnered with various merchants and providers to allow Binance Coin exposure to a wider market. This includes Brave Browser offering a Binance Trading Widget allowing users to trade BNB tokens and other cryptocurrencies on a free and secure web browser. Moreover, Binance's partnership with Genesis Block allows people to purchase Binance Coin with cash using the Genesis ATMs in certain locations. Binance Coin is also available to purchase at over 150+ CoinFlip ATMs too!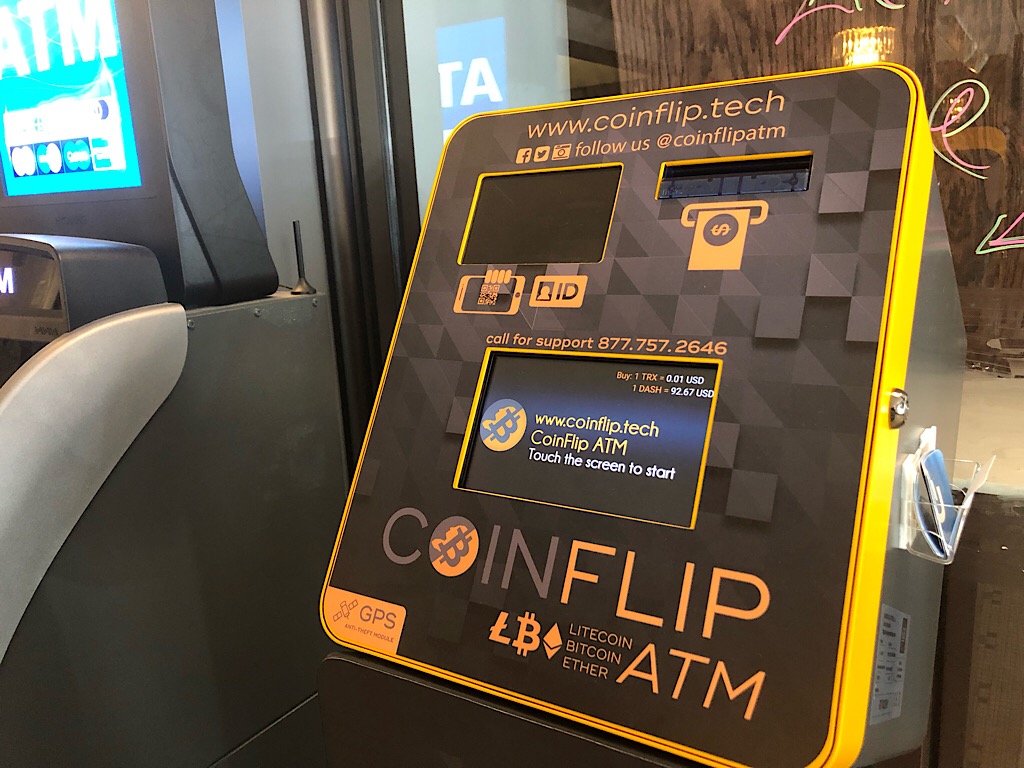 All BNB tokens and their movements are completely transparent and available to view on the Binance Chain Explorer. Here, you can openly see token addresses and wallet addresses, and every single Binance-based transaction within the entire ecosystem.
If you'd like a step-by-step guide to understanding how to create an exchange account, purchase and store cryptocurrencies safely, be sure to see the Crypto Basics course at Ivan on Tech Academy. Moreover, to gain a deeper understanding of the history of money, how we've arrived at today's traditional financial infrastructure, and why cryptocurrency is revolutionizing this, see The Bitcoin Standard Course. The knowledge you'll learn here is invaluable, and can put you ahead in the crypto careers market!
Storing Binance Coin
Before Binance Coin changed token standards, you could store BNB tokens in any ERC-20 compatible wallet, however, not since the token migration in 2019. That being said, lots of different types of wallets support Binance Coin. These include the Ledger Nano S, Enjin Wallet, Atomic Wallet, and Edge Wallet too.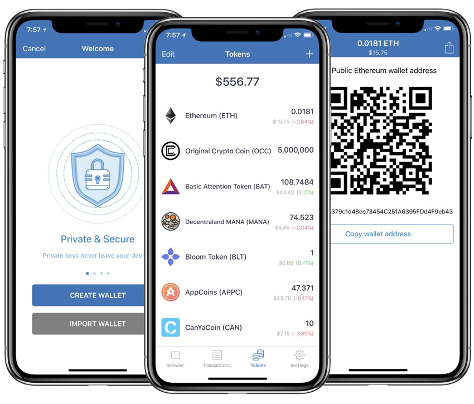 Also, users can store their BNB tokens in Binance's own external wallet platform, Trust Wallet. The downloadable app is available on iOS and Android and supports Binance Coin alongside hundreds of other tokens. Binance Coin is needed with Trust Wallet to pay the transaction fees over the Binance network. Moreover, the app features a decentralized exchange (DEX) where users can exchange tokens including both BEP-2 tokens plus some ERC-20 tokens not available on the Binance Exchange.
Furthermore, the SafePal utility SFP token went live on Binance Smart Chain in recent days. SafePal is the first hardware wallet Binance has invested in, offering a house-fire-proof, acid-proof, completely offline crypto management device. The hardware wallet states to support over 10,000 tokens across 20 blockchains (including Binance Coin!). Impressively, there is unlimited currency storage with the ability to add new tokens via firmware upgrades.
SafePal Wallets have been so popular that both the S1 model and Cypher Seed Board have sold out, with more expected to be arriving in stock from late February to early March 2021.
Binance Coin (BNB Token) Summary
The success of Binance Coin generally correlates with the success of the Binance ecosystem, as the tokenomics of the BNB token suggest that the price could naturally increase with continued adoption.
Binance has evolved beyond merely a cryptocurrency exchange. Now, with the use of Binance Coin and Binance Smart Chain (BSC), the Binance ecosystem has developed an impressive landscape for building, trading, and yield aggregation. Furthermore, Binance Launchpad looks positioned to bring continued adoption to the BNB token alongside the many additional features introduced to the platform.
Binance is not in direct competition with Ethereum, but it provides a compelling alternative for developers and traders by creating a platform that promotes interoperability. Moreover, the transaction fees used across the Binance ecosystem are orders of magnitude lower than Ethereum gas fees. This significantly lowers the barrier for entry to decentralized finance (DeFi) and encourages higher volumes of usage.
Binance Coin has a lot of utility across a wide ecosystem, with heavy usage, continued growth, innovation, and adoption. As one of the leading brands in the cryptocurrency space, it makes sense for Binance to progress as the Bitcoin Bull Run of 2021 takes hold.
The best place to learn the fundamentals of decentralized finance (DeFi) is through our expert-guided DeFi 101 course. Ivan on Tech Academy adapts to different learning styles, with a variety of different learning materials available, making it easy for anyone to learn about blockchain! Furthermore, with our DeFi 201 course, you can learn how to take advantage of opportunities unique to the DeFi space, including crypto arbitrage and flash loans.