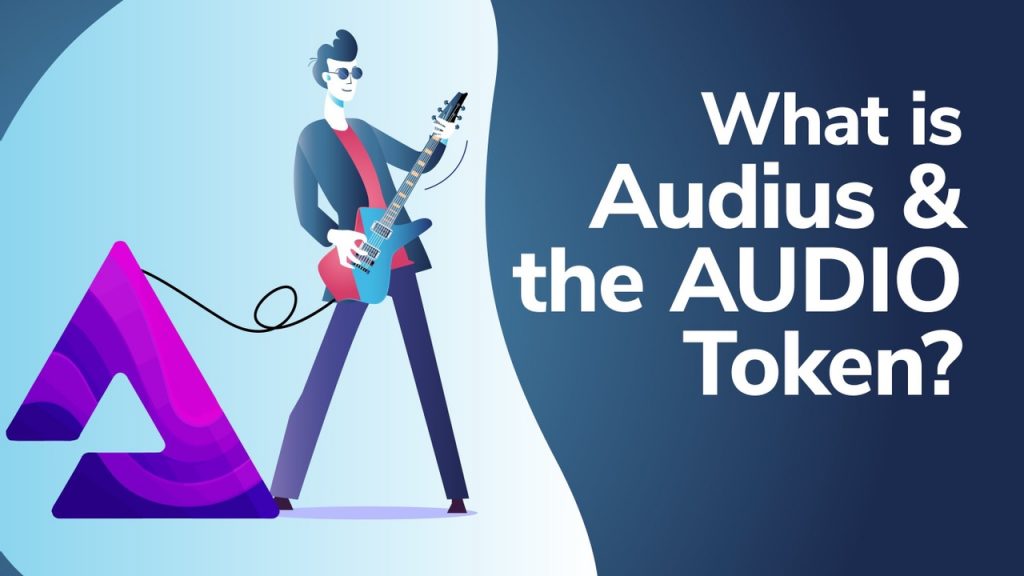 Audius is a blockchain-powered music streaming service that is taking the music industry by storm. Powered by the native Audius token (AUDIO), Audius is changing how artists and fans interact by creating one of the most cutting-edge music platforms available. The Audius music platform is similar to popular audio streaming services such as Spotify and Soundcloud. However, Audius empowers musicians by giving them full control of their music and the ability to create exclusive and unique fan experiences. Using a decentralized, incentive-aligned network of node operators, the platform enables artists to generate time-stamped, immutable records of their music. Furthermore, Audius is completely community-driven. For our readers that are wondering, "what is Audius, and how does the AUDIO token work?", let us explain!
In this article, we're going to explore the Audius ecosystem and the various elements of the blockchain-based music streaming service. Also, we're going to discuss the Audius token, and how it operates within the Audius music platform. Furthermore, we'll discuss how Audius is disrupting the music industry and the key features of the project that make this possible.
Audius is a decentralized application revolutionizing the music streaming industry. To interact with Audius, either as an artist or a listener, you will need to be familiar with managing cryptocurrency. For readers yet to invest in crypto for the first time, see our Crypto Basics course. Ivan on Tech Academy provides a video-guided breakdown for creating a crypto exchange account, buying, trading, and storing your coins safely. 
Moreover, our DeFi 101 course shows students how to install and navigate the Web3 wallet, MetaMask, which is also integrated with Audius. Join Ivan on Tech Academy today for a welcoming and enriching introduction to cryptocurrency and blockchain technology.
What is Audius?
Despite a downturn in record sales over the past decade, the music industry still generates billions in revenue each year. However, after paying for management fees, studio time, production costs, and marketing, artists often come away with very little in return for their hard work. Moreover, artists often give up their royalties and rights to the ownership of their music when signing with a major label, and are given very little insight into audience demographics and streaming analytics.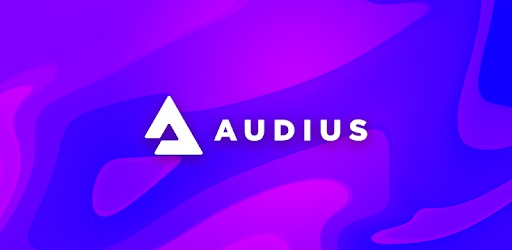 To remedy this, Audius has created a decentralized, blockchain-powered music streaming platform. The audio streaming service is owned and controlled by a decentralized community of artists and fans, rather than a centralized entity.
Powered by the native AUDIO token, artists are paid directly each time somebody streams their music. No longer do artists have to wait for months, if not years, to receive a lean cut of their earnings. Thanks to the efficient token economy developed by Audius, artists are paid directly by fans without intermediaries.
The platform utilizes the Audius token, artist tokens, and third-party stablecoins, along with a decentralized storage solution. Also, the Audius ledger allows artists to share audio and query metadata efficiently. Audius uses a "unique track encryption scheme paired with a programmable mechanism to unlock user-specific proxy re-encryption keys for content". Furthermore, Audius utilizes a decentralized governance protocol. This gives artists, fans, and node operators the ability to make decisions about changes and upgrades to the protocol.
Users can filter through trending playlists, new releases, and various curated playlists to suit several moods. The audio streaming platform also allows users to save tracks to their 'favorites' and share playlists with other users. By doing this, users can also earn AUDIO token rewards.
Audius Token (AUDIO)
The Audius token (AUDIO) plays several key roles within the decentralized music streaming service. The AUDIO token helps maintain the network's security while providing access to exclusive features within the platform. Furthermore, the AUDIO token can be staked to secure the platform.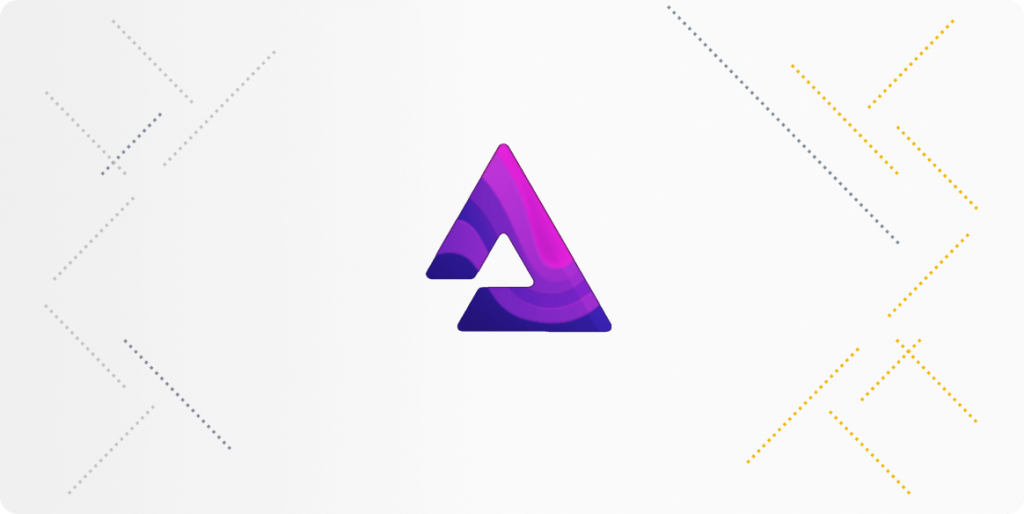 The AUDIO token empowers fans and musicians by being part of a service where anyone can enjoy music, share it, and monetize it! As an alternative to popular music streaming service SoundCloud, Audius makes it easy for musicians to engage with fans in innovative ways through unique experiences and participation rewards.
Furthermore, by staking AUDIO, users receive a portion of network fees, along with additional voting power in the governance system and exclusive features as a reward for securing the network. Also, by staking the AUDIO token, providers gain additional fan discovery opportunities, features, and services. 
The Audius Music Streaming Service Ecosystem
The Audius music streaming service boasts a range of functions and features that help to maintain the network and create an enjoyable user experience.
Content Nodes
By staking AUDIO, users can run content or discovery nodes. These nodes ensure that audio streaming content is available on-demand, and are responsible for metadata across the Audius music platform. This is achieved using AudSP. AudSP is the Audius-native extension to the InterPlanetary File System (IPFS). IPFS is a peer-to-peer protocol created to make the internet faster, more secure, and more open.
Content Nodes can be fans, artists, or even just crypto enthusiasts! Artists can become a Content Node as a way of hosting their own content without the need for third-party intermediaries. Artists that opt to become a Content Node maintain control of content-encryption keys and content distribution autonomy that facilitates non-native permissioning extensions.
If nodes go offline or become unavailable, they are simply replaced by new nodes. These nodes are automatically elected on behalf of an artist. This means that artists don't need prior knowledge of blockchain or the processes involved to distribute their music via Audius.  Furthermore, Content Nodes can earn a passive income from Audius token issuance and network fees.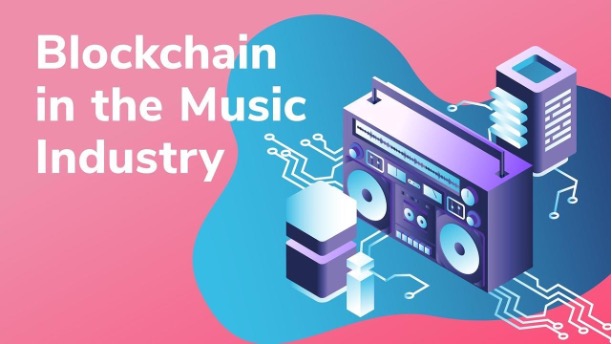 To learn more about nodes and the fundamentals of blockchain technology, see our Blockchain & Bitcoin 101 course. Ivan on Tech Academy provides easy-to-follow and interactive courses, educating students of all backgrounds about the basics of blockchain. 
Furthermore, our Ethereum 101 course is a great follow-up to discover the stark differences between the two largest blockchains (Bitcoin and Ethereum). Also, this provides a great foundation of knowledge for discovering more about smart contracts and decentralized finance. Join over 30,000 students at the world's largest online blockchain education suite, Ivan on Tech Academy.  
AudSP
AudSP is a decentralized storage protocol used to distribute files throughout the Audius protocol. All files within the music streaming service are required to be decentralized, readily available, and independently verifiable. This ensures that participation is democratic for all users of the platform. Furthermore, for Audius to compete with other major music streaming platforms, AudSP enables a familiar user experience that is simple, easy to navigate, and highly scalable.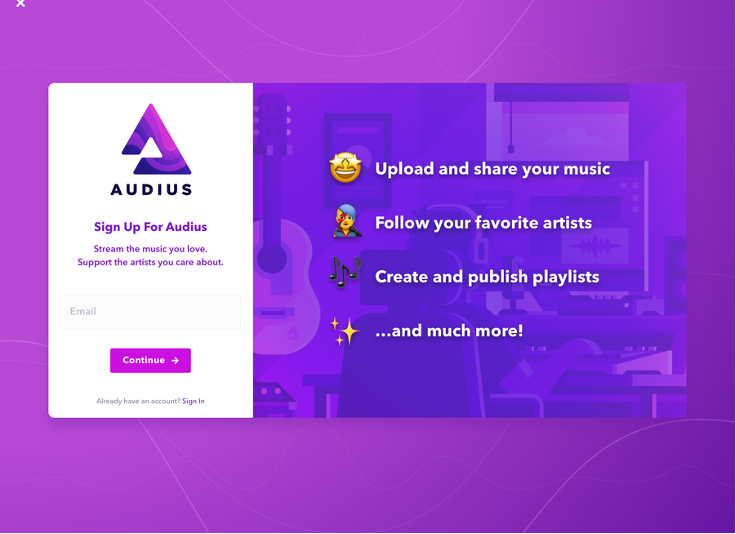 AudSP utilizes a staking-based incentive model. Before AudSP, Audius worked with the concept of a "Creator Node" for hosting content on the network. However, the roles of the Creator Node have largely been distributed between Creator Nodes and functionalities within the AudSP protocol.
In the future, as the demand for decentralized storage increases, Audius may incorporate other decentralized storage solutions such as Filecoin, or Siacoin. As the Audius ecosystem expands, we can expect to see increased interoperability with other blockchains and decentralized applications (dApps).
Blockchain in the Music Industry
The use of blockchain in the music industry has increased immensely over recent months. It's become clear that selling music on the blockchain and tokenizing audio tracks and artwork as non-fungible tokens (NFTs) has become a viable way for the music industry and independent artists to survive. 
According to Music Business Worldwide, revenue generated from music-related NFTs was over $21 million in February 2021, alone. The increase in interest was partly influenced by the release of DeadMau5 NFTs. The Canadian DJ and producer launched his first series of NFT collectibles in December 2020, through the WAX (Worldwide Asset eXchange) platform. A few months later, he released another series called 'SlickMau5' through Nifty Gateway.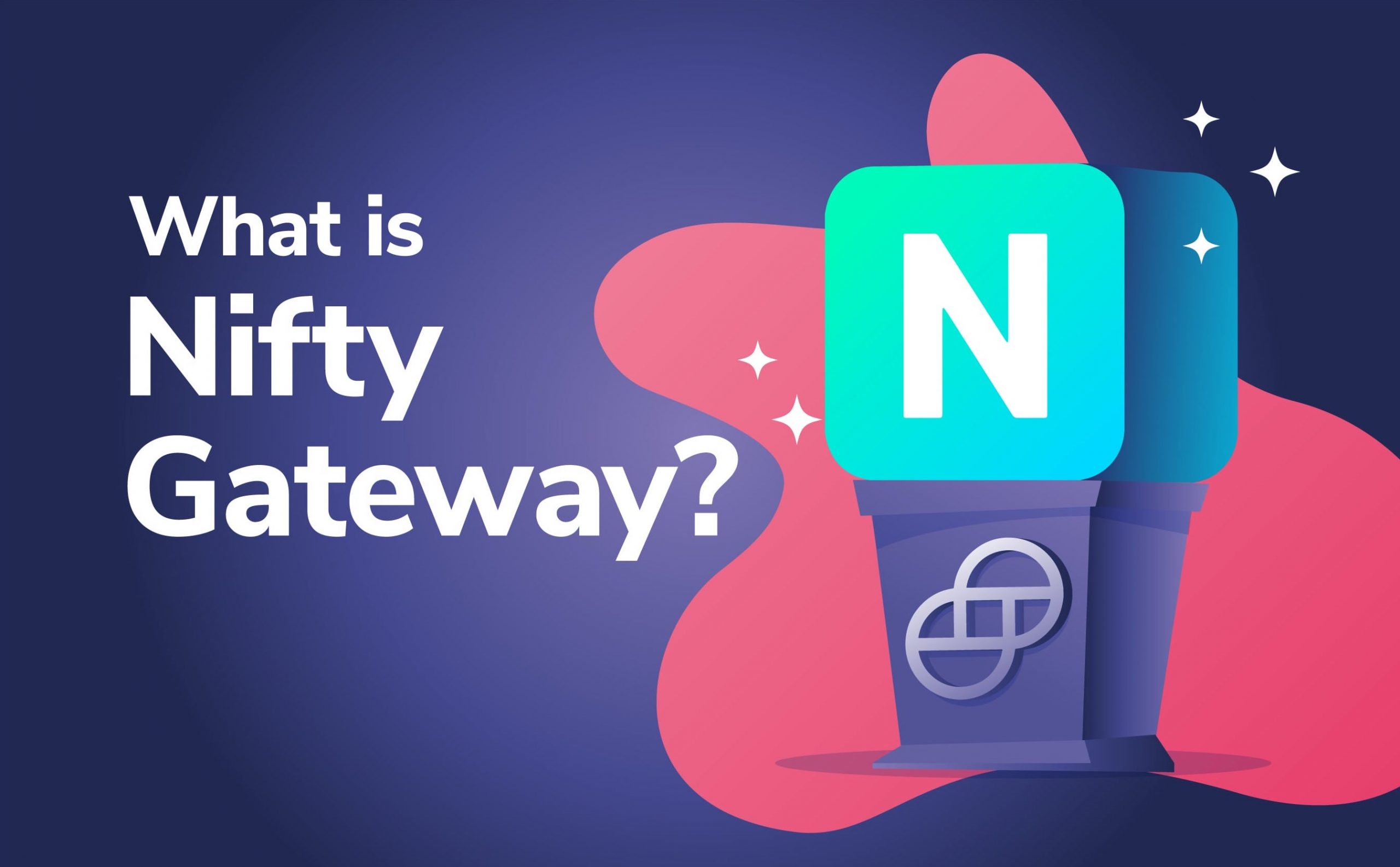 Since the beginning of 2021, other well-known musicians have chosen to release their work as non-fungible tokens (NFTs). These include the rock band Kings of Leon, Shawn Mendes, and Grimes. Also, DJ Steve Akoi had success selling his collection of NFTs for $4.2 million earlier this year. 
Audius is at the forefront of decentralized music distribution. Soon, we can expect to see blockchain used in all kinds of novel ways within the music industry.
If you would like to release your own non-fungible tokens (NFTs) through your own decentralized marketplace, Ivan on Tech Academy can help make this happen! See our Ethereum Game Programming course for an easy-to-follow video tutorial, guided by industry experts. If you are not familiar with the Solidity programming language, we would recommend seeing our Ethereum Smart Contract Programming 101 course to discover the foundational elements first. 
Moreover, if you have no programming experience, see our Javascript Programming for Blockchain Developers course, designed for beginners completely new to coding. Regardless of your age or background, Ivan on Tech Academy can help you achieve all your blockchain goals! 
Why Use Audius Instead of Other Music Streaming Platforms?
Whether you're an established musician or an up-and-coming artist, Audius puts you in control of your music. Blockchain-based music streaming platforms such as Audius are set to heavily disrupt the music industry by empowering artists. This is achieved by cutting out middlemen and paying artists directly.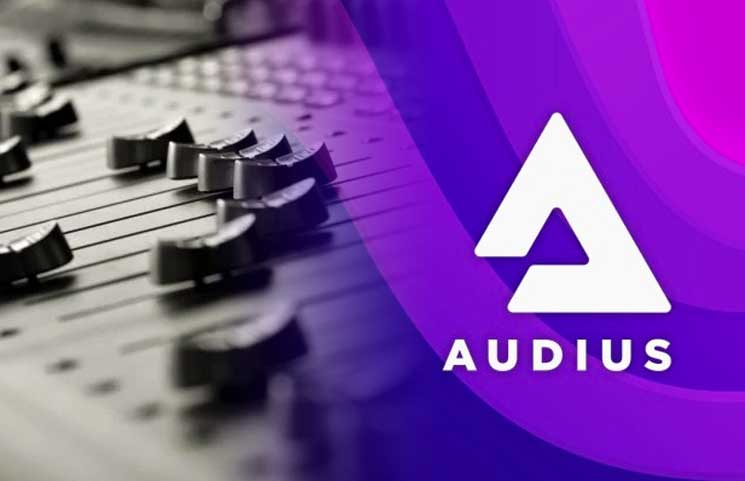 Also, Audius provides a range of fan engagement opportunities that connect artists with their audiences. This is absent in most traditional music streaming platforms. Furthermore, Audius makes the distribution of royalties as simple as possible. Traditionally, the distribution of royalties for music streaming platforms would involve several intermediaries. Each intermediary would generally take a cut, and the artist would be left with very little in the end. Audius solves this by providing a platform that automates many of the complexities that can create hurdles for musicians and diminish their income.
Also, Audius hosts the Audius Artist Podcast, available on YouTube. Audius has a community packed full of up-and-coming enthusiastic DJs and producers. Through the Audius Artist Podcast, Audius is helping these artists give back to the music scene. Interviews with artists cover their craft and skills alongside industry issues affecting the music industry.
Additionally, Audius hosts the Cypher Contests aimed at DJs, audio and mix engineers, and producers. Audius offers bi-weekly challenges to create tracks using sample packs created by top producers. Plus, artists can compete for cash prizes with winners decided through a community vote.
Hedgehog
Furthermore, Audius provides a free application programming interface (API) that can be used to interact with all kinds of decentralized applications (dApps). This is the native, open-source Audius Hedgehog API. Hedgehog enables users to interact with a range of dApps in the same way that they would a regular website. Moreover, this is achieved without the need for extensions or centralized key control.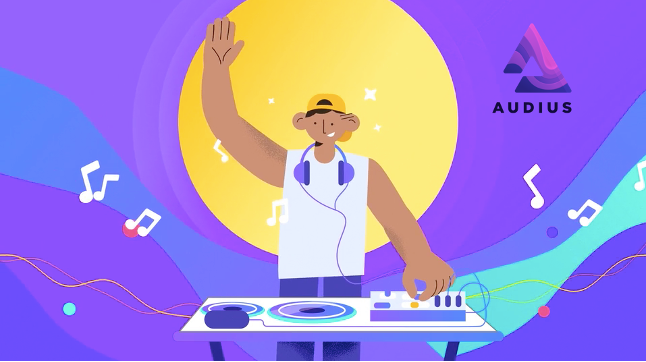 What is Audius? Summary
On the surface, Audius looks very much like other music streaming platforms such as Spotify and SoundCloud. However, with the addition of social engagement features, instant royalty payments, and on-chain analytics, Audius is empowering artists to take control of their work and monetize it in a decentralized manner. 
The Audius audio streaming platform serves around half a million users and is continuing to grow in popularity as more musicians look for equitable distribution models for their music. Every element of the Audius audio streaming platform is governed by its community. The Audius token (AUDIO) plays an important role in the decentralization of the platform and the incentivization of users.
As the decentralized music streaming service gains popularity, big names such as Linkin Park's Mike Shinoda are being added to the Audius roster. Audius is positioned to revolutionize the music industry by providing an innovative, equitable music streaming service that empowers artists and fans alike.
Blockchain has found its way into almost every industry. Many different sectors are now taking advantage of the benefits of blockchain technology. These include real estate, insurance, energy, and sports! Coupled with the rise of non-fungible tokens (NFTs), decentralized music sharing and decentralized music streaming platforms are disrupting the traditional music industry, allowing for a fairer system that benefits musicians and their audiences.
If you enjoyed this "What is Audius?" article, and want to learn more about blockchain, check out the wide range of courses available at Ivan on Tech Academy. With courses curated by industry-leading experts, Ivan on Tech Academy is the number one blockchain academy online! We even offer our students a Study Guide and The Essential Blockchain Job Search Guide for students to make the most out of their experience. Also, don't forget to follow us on Twitter @Academy_IOT!