Visa is one of the largest payment processors in the world, and it's also a Fortune 500 company. Hundreds of millions worldwide use Visa payment cards, which is why Visa crypto features are so important. Unlike many banks and companies from the traditional financial sector that still steer clear of crypto, Visa embraces digital currencies and NFTs. The company still has a long way to go before fully immersing itself in the crypto world, but recent news shows that Visa is going in this direction. Just recently, Visa filed trademark applications for its NFTs, crypto wallet, and a metaverse project. It looks like the payment giant is getting ready to introduce a broad range of crypto and NFT-related products. If Visa launches these new blockchain products, it will be good news for global crypto adoption.
When a company like Visa starts filing trademarks for crypto products, it exposes a portion of their TradFi users to the crypto market. In this article, we'll talk about Visa crypto features and Visa NFT ventures. Also, we'll explore Visa's current activities in these sectors. We'll then look at what Visa has in store for the blockchain market in the future. Furthermore, we'll check out the potential of upcoming Visa crypto and Visa NFT products. Stay with Moralis Academy to discover essential details about Visa's current and forthcoming crypto ventures.
Understanding blockchain technology and the crypto market can be challenging for users unfamiliar with crypto. Moralis Academy has a Bitcoin and Blockchain 101 course to introduce you to the essentials of blockchain technology and Bitcoin.
Visa's Focus on Crypto
Visa crypto ventures aren't new because the company has been engaging in various crypto-related services for the last couple of years.
Visa's Digital Currency Innovation Hub allows partner companies to research and collaborate on various crypto-related projects. It provides partners with direct access to Visa's different sectors, such as Product, Consulting & Analytics, and the Visa Innovation Center. The Innovation Hub aims to discover significant crypto trends and understand how Visa can implement them for TradFi clients. Visa also develops application programming interfaces (APIs) for clients to help them introduce crypto payment and transaction features within banking apps. Plus, the company already has a team of blockchain software engineers for developing crypto-related services.
Visa has been building partnerships with various crypto wallets to enable smooth transactions between crypto and fiat funds. The latest collaboration with the popular Blockchain.com wallet resulted in a Visa crypto debit card. This card allows users to easily spend their digital currencies at merchants worldwide by instantly converting crypto to fiat when paying.
Visa is also exploring ways to expose users to stablecoins as a non-volatile crypto asset class. For example, the company wants to allow partner wallet owners to receive US dollar transactions through a conversion from fiat to USD Coin (USDC). Visa announced that it's also exploring possibilities to enable companies to pay their employees with USDC stablecoins through the Visa network. If they successfully implement these features, many potentially new users will gain access to digital currencies.
Visa Crypto Cards
Visa crypto payments are a crucial aspect of the company's crypto ventures. Besides the partnerships with crypto wallet providers, Visa also engages in numerous collaborations with reputable cryptocurrency exchange platforms. The result of these partnerships is free Visa debit cards for the users of various popular crypto exchanges like Crypto.com, Binance, Coinbase, and other platforms. These debit cards allow users to link their exchange wallets to the cards and spend numerous cryptocurrencies at more than 70 million payment spots. Everywhere merchants accept Visa, users can spend their crypto by converting it to fiat during the payment process. These Visa crypto cards usually give exchange platform users various benefits, such as crypto cashback rewards in the exchange's native tokens.
Also, Visa is partnering with other payment services and crypto platforms to make it easy for users to pay for products and services with digital currencies. This segment's most notable Visa crypto partners are Wirex, Nexo, TenX, and SoFi.
Another essential feature of Visa crypto debit cards is that users can withdraw fiat currency at ATMs.
Cardholders can use these cards to withdraw cash at regular ATMs without worrying about converting their crypto to fiat. Of course, users should be wary of potentially high conversion rates and ATM withdrawal fees when doing so.
Visa's rapid expansion into the crypto payment sector shows that the company is open to embracing blockchain technology. However, it remains to be seen which direction Visa will take its crypto payment services.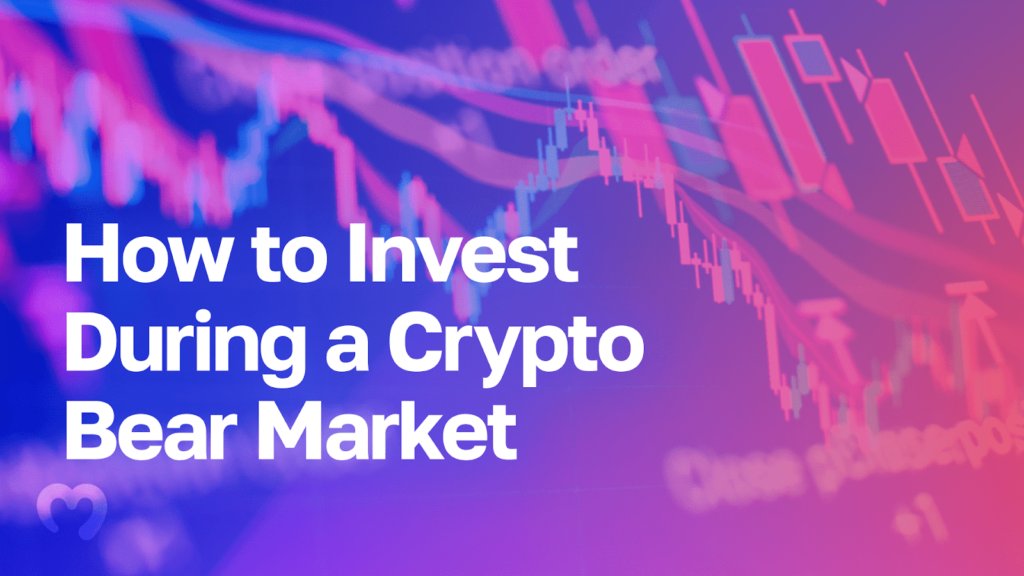 The crypto bear market can be dangerous for beginners who aren't sure how to invest during this highly volatile market cycle. Moralis Academy has a simple, easy-to-follow guide on how to invest during a crypto bear market. Our guide will help you make the most of the bear market and grow your portfolio.
Visa's Focus on NFTs
In August 2021, Visa bought its first NFT, a collectible from the famous CryptoPunks NFT collection, for around 150,000 USD. At the time of the purchase, the NFT market and most TradFi companies were caught off-guard, wondering why Visa did this. A few days after the NFT purchase, the head of Visa's crypto division spoke about the company's stance toward NFTs. Visa views the NFT market as innovative digital commerce with tremendous growth potential in the coming years. NFTs carry the potential to become a mainstream tool for certifying ownership, tokenizing assets, proving authenticity, and more. Because of this, Visa sees NFTs as an asset class that will become very important in retail and commerce. Many companies are issuing their NFT collections, and users buy them as a part of their brand experiences.
Visa wants to be an early NFT adopter among traditional financial companies. The company bought the CryptoPunk NFT to showcase its support for the NFT market and make a statement about future Visa NFT ventures.
In 2022, Visa launched a program for NFT entrepreneurs. Visa partnered with the Aku NFT project on the program. The goal is to provide emerging NFT creators with mentorship and infrastructure to launch their products on the market. The Visa NFT program will also provide an unspecified stipend to selected NFT creators and collaboration opportunities with Visa partners.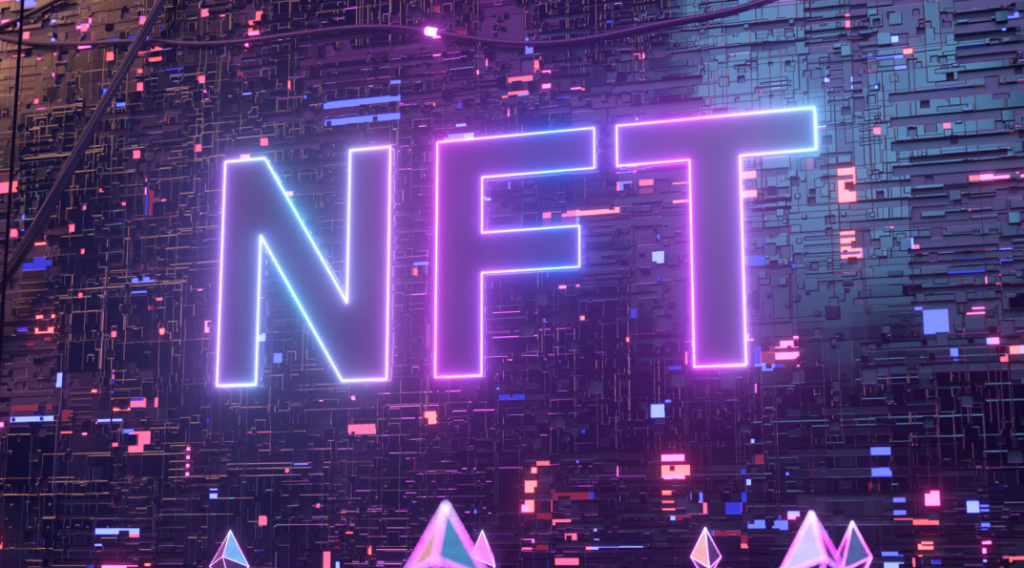 Moralis Academy's blockchain guides section contains numerous thorough guides on various aspects of blockchain technology. These guides will help you understand the details of different blockchain functionalities. If you need to become more familiar with the key terms of the crypto industry, we also have a handy guide on crypto terminology.
What Does Visa Have in Store for the Crypto and NFT Markets?
Visa already has various crypto and NFT features, but the company will soon take the next step toward embracing blockchain technology. Recently, Visa filed trademark applications for a crypto wallet, metaverse environment, and NFTs. All three segments are essential pillars of Web3's future. Visa recognizes the massive potential of blockchain solutions and the expanding crypto and NFT markets.
In an official Visa document titled "NFTs Engaging Today's Fans in Crypto and Commerce," the company acknowledges the growing significance of the crypto and NFT markets. Visa also emphasizes the necessity of joining the market and providing users with a full range of crypto and NFT services.
Let's look at the reasons behind the specific features Visa filed trademark applications for and what the company will gain in developing these products.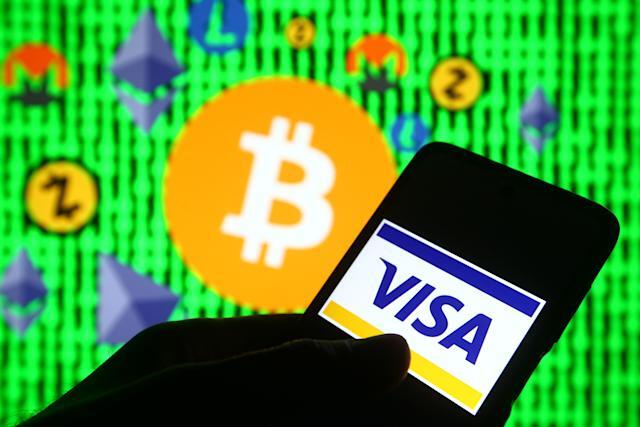 Moralis Academy's Crypto for Beginners course is a great way to start your crypto journey and learn the basics of the industry. You'll learn all the details about digital currencies and how they work.
Visa Crypto Wallet
Visa filed two trademark applications. One for a crypto wallet app, the other for NFTs and a Visa metaverse. The Visa crypto wallet application states that the software will enable users to store crypto, manage assets, and facilitate transactions. These are all critical features of crypto wallet apps. Visa will be among the first major payment service providers with its own crypto wallet on the market.
Also, there's the question of what kind of crypto wallet Visa will introduce. Since Visa is a centralized financial company, it would make sense for it to stick to a custodial storage solution for crypto. In this case, Visa would hold onto the user's private keys. However, it's also possible that Visa will venture into the non-custodial segment of the industry and allow users to manage their private keys. In light of Visa's NFT ventures, the company's wallet will also include NFT storage features according to the trademark application.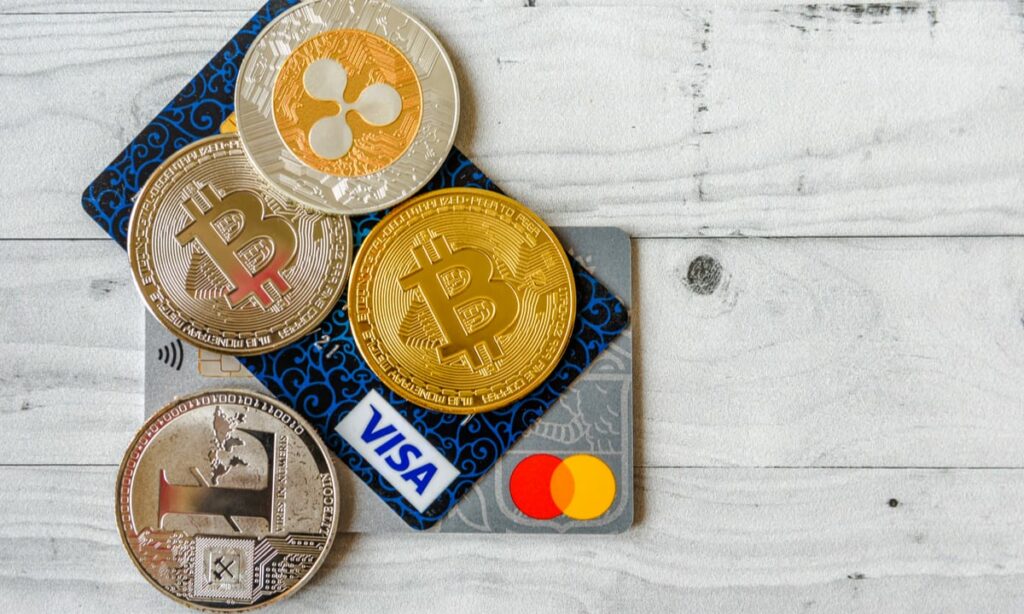 Visa NFT
Visa's second trademark application unites NFTs and the metaverse. Visa NFT ventures got a whole new dimension when the company launched an exclusive NFT collection. The collection is a collaboration with Crypto.com for the FIFA World Cup 2022. The NFT collection is subject to a charity auction, which illustrates the direction in which Visa NFT projects are going. Some onlookers suggest that the company's recent trademark application regarding NFTs could be an intro to Visa's full entry into the NFT market.
Visa's stance toward NFTs is that they are a new form of commercial assets powered by blockchains. For this reason, Visa could incorporate NFTs into its crypto payment processing features. The NFT trademark application includes a part about issuing collectible series of NFTs and non-downloadable virtual products. These statements point toward potential Visa NFT collections. However, it remains to be seen in what form Visa will issue NFTs, whether Visa will have its own NFT purchasing channel or use an existing marketplace. Also, it needs to be clarified whether the NFTs will be solo Visa collections or products of business partnerships.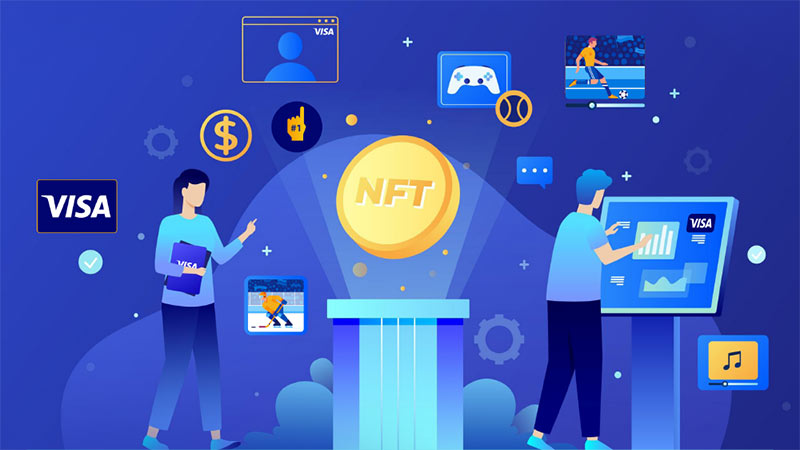 The popularity of NFTs is rising despite the current challenging market conditions. Moralis has a thorough guide on how to create and successfully launch your NFT project.
Visa Metaverse
The second Visa trademark application also deals with a Visa metaverse project. The application states that Visa intends to create a virtual environment for users to interact with each other. Furthermore, the application describes the virtual environment as a place for entertainment, leisure activities, and recreation. These characteristics fit the usual description for metaverse projects. Metaverses are virtual environments that allow users to engage in various activities powered by blockchain technology.
A Visa metaverse paired with crypto and NFT functionalities would enable the company to integrate NFT commerce features. Many commercial companies are opening digital businesses in the metaverse. However, judging by the Visa trademark applications, it looks like the company wants to build its own metaverse. We still need to find out whether this Visa metaverse is a sure thing or what its features will be. Furthermore, some metaverses enable users and companies to engage in business activities and financial transactions. NFTs are essential to metaverse projects because they allow users to tokenize and transfer assets.
Ethereum is the second-largest digital currency on the market and the largest ecosystem for launching decentralized apps. Moralis Academy's Ethereum 101 course will teach you all you need to know about Ethereum.
Visa's Upcoming Crypto Ventures – Summary
Visa is the largest payment service provider venturing into crypto and NFTs thus far. Until recently, the company was focused on crypto payment services through partnerships with crypto exchanges and wallets. It seems that Visa's blockchain focus is shifting toward NFT functionalities and becoming a crypto wallet provider. The recent crypto and NFT trademark applications indicate that Visa plans to introduce various blockchain products. However, users have not seen and tried these products, so we can't know exactly what features Visa will bring to the market.
If Visa goes through and launches its crypto wallet, NFT, and metaverse products, many onlookers expect similar TradFi companies will follow.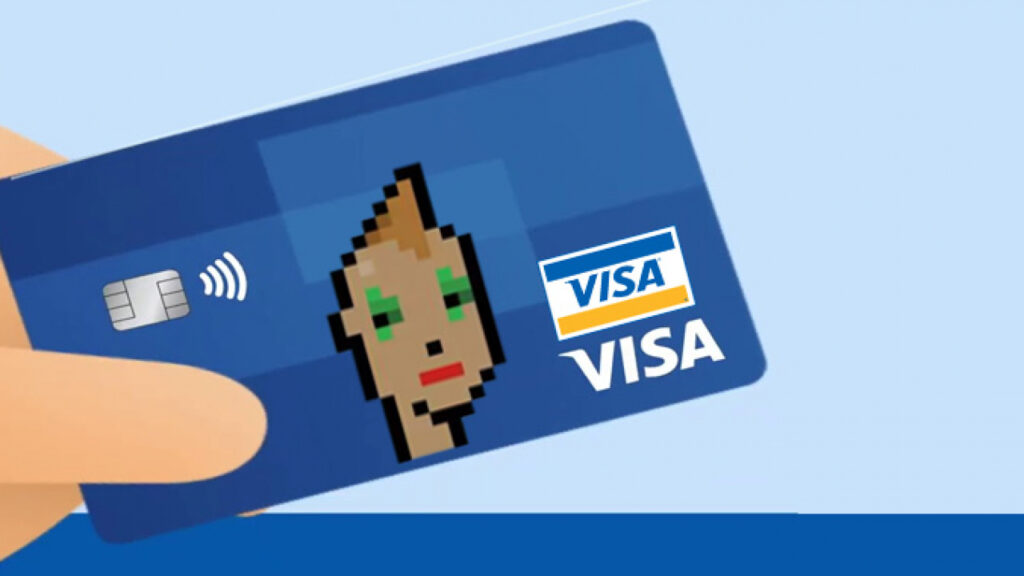 Blockchain technology is nowadays all about integrating Web3 features and functionalities. Our Web3 ebooks will help you clearly understand Web3 and why it is important. We also have a guide on how to make a Web3 website for beginner Web3 developers.