The blockchain industry has rapidly grown and expanded during the last few years. Blockchain businesses are popping up in most global regions, but some specific cities are more open to Web3 technology than others. These cities are known as Web3 hubs, or blockchain hubs, because of the massive concentration of blockchain-based projects and initiatives. During the software development boom, Silicon Valley in California became known as a global tech hub for startups and corporations. A similar thing has been happening recently with an increasing number of global cities, except that they are becoming Web3 hubs. These Web3 hubs house blockchain companies, developer teams, conferences, and educational initiatives. Thanks to the fast expansion of Web3 solutions and blockchain projects, the number of global Web3 hubs is constantly growing.
This article will examine what Web3 brings and how it impacts businesses. We'll then look at what makes a city a Web3 hub and where some of the most important blockchain hubs in the world today are located. Stay with us at Moralis Academy to learn everything you need about the top Web3 hubs for your blockchain business.
Moralis Academy has a complete Blockchain and Bitcoin 101 course to help crypto newcomers learn all the essentials about blockchain technology. With this course, you'll also have the opportunity to learn everything there is to know about Bitcoin, the largest cryptocurrency on the market.
The Web3 Revolution
Web3 is bringing a true technological revolution to how people use the internet. This new technology is transforming the internet into a user-focused communication channel that lets people take control of their money, data, and the content they create.
During the Web1 era – back when the internet was in its infancy – read-only pages were the only type of available content. Users could view prefabricated web pages without the possibility of interacting or producing content. The Web2 transformation during the 2000s allowed users to create content on social media platforms and video streaming services. However, users didn't get to own the content they produced. In fact, during Web2, the companies which owned the platforms owned the content. Consequently, the companies owning the content could use it in any way they wanted. As such, they set the terms of use themselves and can also censor users at any time.
Web3 goes way beyond Web2 by giving users actual ownership. As such, users finally have the means to control all personal assets, from money and content to personal information. Further, with Web3 crypto wallets, people can own their assets without delegating custody over their assets to banks. Also, users can create content on interactive blockchain platforms such as metaverse projects and store their avatars in their crypto wallets.
Regarding privacy, users don't have to share their personal information with third parties. Blockchain technology lets users preserve their privacy at all times. Web3 also disrupts centralized authority by introducing democratic, decentralized models of platform governance. Moreover, users can participate in the decision-making process on their favorite platforms. As such, Web3 gives power to the users instead of concentrating it in the hands of centralized authority.
The Rise of Web3 Businesses
The leading products of the Web3 era are decentralized applications (dapps), which use blockchain technology to offer various services to users. DeFi platforms offering different types of innovative financial services which use cryptocurrencies make up the most significant portion of Web3 dapps. Some popular DeFi dapps are decentralized crypto exchanges (DEX), crypto-borrowing protocols, staking service providers, and liquidity pools. These projects challenge the legacy financial system by offering users much simpler exposure to financial services than banks. A smaller, developing portion of the Web3 market focuses on blockchain gaming, NFTs, social platforms, and other types of blockchain projects. However, what the whole Web3 app industry has in common is that it's experiencing exponential growth. The market is quite young, but more and more entrepreneurs and developers are joining the industry with innovative blockchain projects.
One of the key factors driving the growth of the Web3 industry is the possibility of transforming conventional business. Web3 enables users to access numerous financial services with a few clicks and a Web3 crypto wallet connection. Imagine not having to provide loads of paperwork to get a loan. This new internet iteration allows users to get what they want when needed and on their terms. Furthermore, thousands of developers are transitioning into the Web3 scene and competing to offer top-quality services to users. Even traditional companies focused on centralized business models are exploring Web3 services.
The Web3 journey is still in its early stages, so it's a good time to learn more about what this new era holds with Moralis Academy's Web3 ebooks. For developers interested in how Web3 websites work, we have a detailed guide on how to make a Web3 website.
What is a Web3 Hub?
The growth of Web3 and the blockchain industry is best visible through the rising number of Web3 businesses. The number of startups and companies dealing with different types of blockchain projects, decentralized apps, and other crypto-related services is rapidly increasing. Although many of these companies have a remote-first working culture, they still need to be based somewhere.
Unfortunately, many global regions still need to become more familiar with blockchain technology and develop a Web3 culture. However, thanks to the increasing popularity of crypto and blockchain solutions, numerous cities worldwide are becoming blockchain hubs.
A blockchain hub is a city with a favorable climate towards everything Web3 and crypto-related. These cities are great environments for starting blockchain businesses. Furthermore, Web3 hubs are already home to numerous Web3 projects and have a vibrant crypto culture. Moreover, at these Web3 hubs, blockchain enthusiasts can use digital currency to pay for various products and services. Also, regulators in these cities have a positive stance towards crypto and openly invite Web3 companies to set up shop. Blockchain conferences and educational opportunities are essential features of a Web3 hub. That's because these cities have vibrant communities concentrated on attracting new blockchain businesses.
We have prepared a careful selection of some of the top Web3 hubs for your business. Read on to learn more about some of the most popular blockchain hubs in the world.
Moralis Academy's Crypto for Beginners course is an entry-level course that covers the most critical aspects of the crypto realm. You'll learn what crypto is, how it works, and other key features of digital currencies.
Dubai – The Newest Global Blockchain Hub
Dubai has become a key global Web3 hub during the last few years. The city allows entrepreneurs to quickly set up their blockchain companies in a part of Dubai called the "Dubai Multi Commodities Centre" (DMCC). This city region is a free trade zone where crypto enthusiasts can launch their companies with zero taxes. The city has hosted many high-profile crypto events, including the World of Web3 Summit event, Crypto Expo Dubai, and the Future Blockchain Summit.
Dubai has a massive concentration of Web3 entrepreneurs, crypto influencers, and venture capitalists, which is another reason the city is a prime Web3 hub. Furthermore, the DMCC zone has a special section called the "DMCC Crypto Centre", where numerous crypto companies have their headquarters. Moreover, in 2022, the city harbored more than 400 blockchain companies. Analysts expect that Dubai will reach more than 1,000 Web3 companies in 2023. Dubai Blockchain Centre is an excellent location for professional education for those looking to incorporate blockchain technology into their businesses.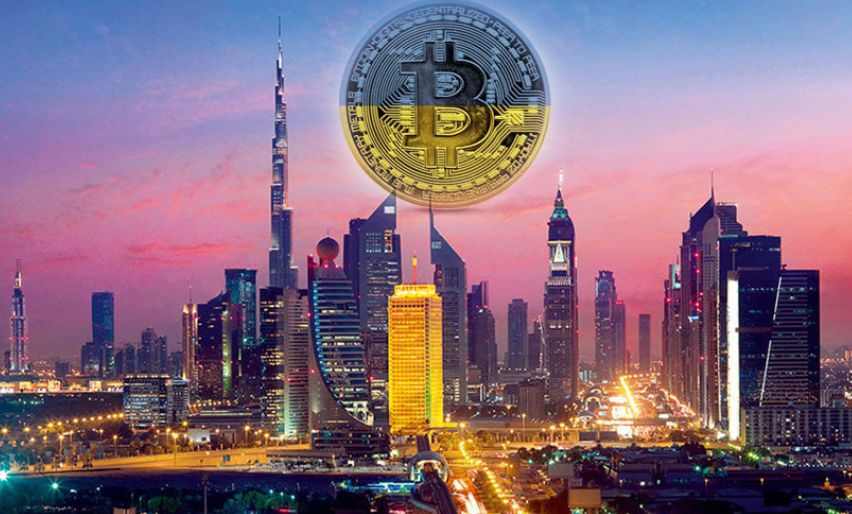 Miami – The Main US Blockchain Hub
Miami is one of the most crypto-friendly cities in the US and the country's largest Web3 hub. The city has low taxes, a positive community attitude towards cryptocurrency, and hosts the annual Bitcoin Conference event. Mayor Francis Suarez has been driving blockchain adoption in Miami in recent years. Furthermore, Miami launched a municipal crypto called MiamiCoin, with the aim of funding different city projects. The municipality has a crypto task force responsible for researching crypto-related issues and suggesting regulatory innovations to benefit the crypto community. The task force includes stakeholders from the community and crypto companies to help develop a crypto-friendly climate in the city.
Miami is a true blockchain hub and is home to numerous crypto companies. Also, Miami is home to the FTX crypto exchange and MoonPay, one of the top crypto-to-fiat payment providers. As a crypto-friendly city, Miami also offers numerous possibilities for spending crypto. You can pay for hotel rooms, food in restaurants, and even drinks in some nightclubs with crypto.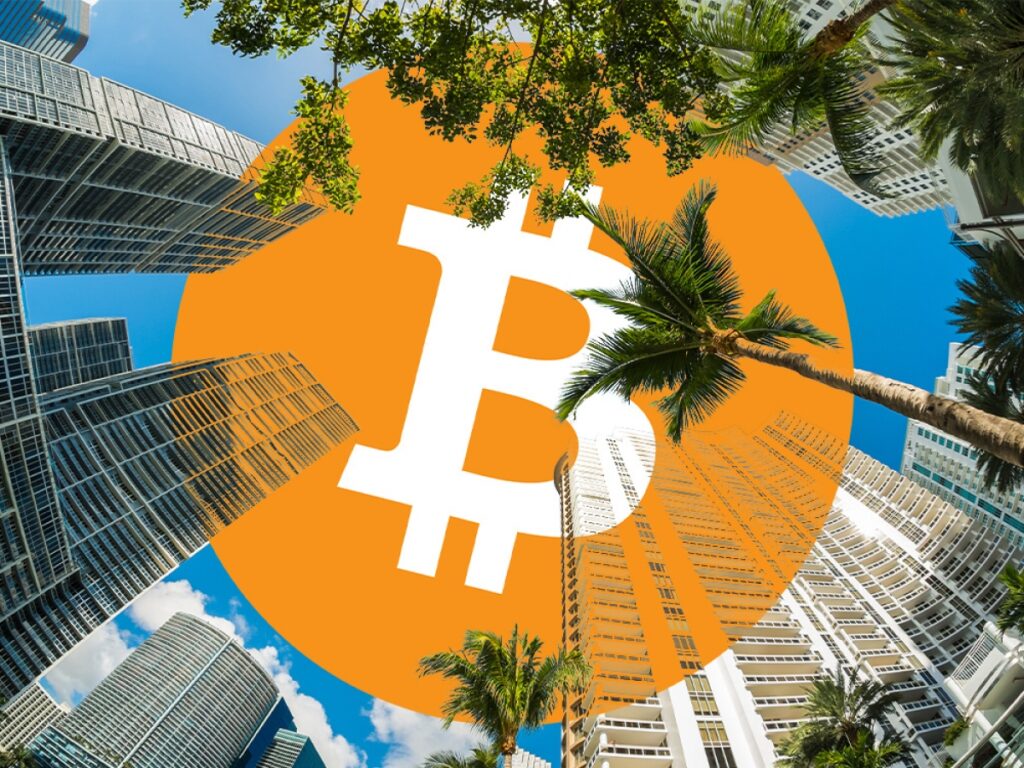 Moralis Academy's JavaScript Programming 101 course is a great starting point for developers looking to learn Web3 programming skills. JavaScript is a Web2 programming language that is an excellent basis for learning advanced Web3 programming languages.
Tokyo – The Web3 Hub of the Far East
Tokyo is a leading Web3 hub in Asia, and various crypto exchanges are based in the city. During the early development stages of crypto, Japan was among the first countries to regulate cryptocurrencies as digital property. Tokyo has an active crypto community, and its citizens' appetite for blockchain assets is dramatically increasing. More than 30 crypto exchanges with operating licenses have headquarters in Tokyo. The authorities launched the Blockchain Governance Initiative Network to help formulate a blockchain-friendly environment for Web3 companies. There are also plans for launching the digital yen, an official Japanese central bank digital currency (CBDC). Furthermore, the city is home to the TEAMZ Blockchain Summit and Blockchain and Internet of Things Conference events.
Tokyo has a great choice of blockchain education options. Ripple Labs and the University of Tokyo created a "University Blockchain Research Initiative" to educate Web3 newcomers. Additionally, the Tokyo Institute of Technology introduced crypto-related courses in 2021 as a part of its educational program.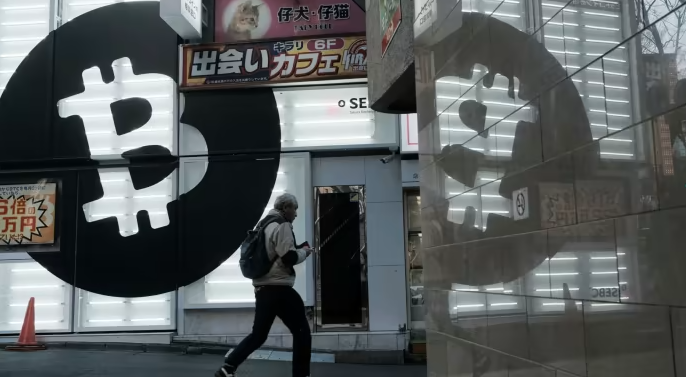 The entire crypto market is going through rough times, and it can be quite challenging to decide how to invest during these circumstances. Moralis Academy has a practical guide on how to invest during a crypto bear market. Our guide will help you understand how bear markets work and how you can increase your portfolio while minimizing risk.
Melbourne – The Australian Web3 Hub
Melbourne is known for its early adoption of crypto. The city hosts numerous Web3 events, including Web3 Melbourne, Women in Blockchain, and more. Furthermore, blockchain meetups and initial coin offerings (ICOs) are also quite common. Melbourne's Blockchain Centre is an important location for the local crypto community and hosts numerous events and workshops. Major Australian crypto exchanges CoinJar, CoinSpot, and BTC Markets are all based in Melbourne.
Additionally, Melbourne is home to some significant crypto projects such as THORChain, and the Chainflip automated market maker. Moreover, one of the most exciting crypto aspects of Melbourne is the fact that it's seeing exponential growth of Web3 companies. DeFi projects, crypto investment funds, and platforms, such as Maple, Apollo Capital, and PayScript, are all based in the city.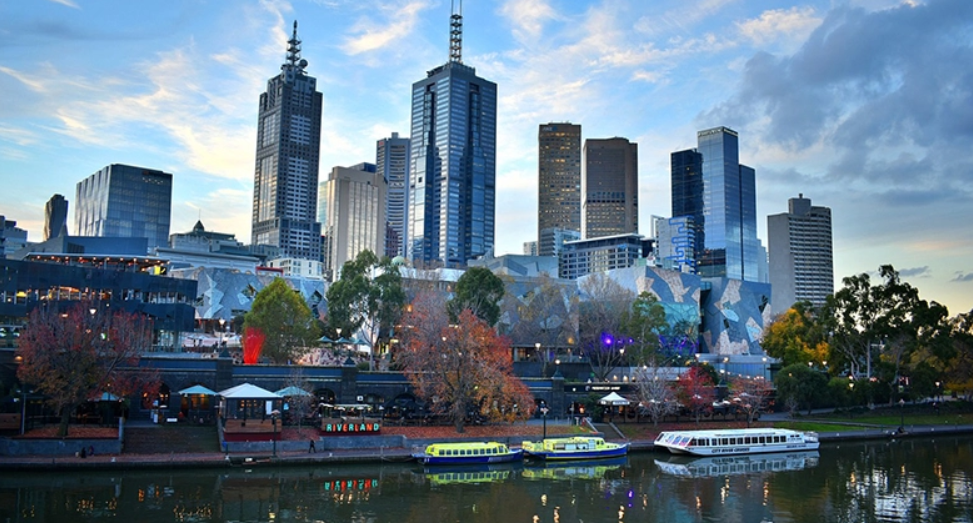 Newcomers can easily find the crypto world overwhelming and complicated because there are so many new terms and concepts they need to learn. Moralis Academy has a broad range of blockchain guides to help you get started and also provides a quick guide on crypto terminology.
Singapore – South East Asia's Blockchain Hub
Singapore is another key blockchain hub in Asia. When the Chinese Government cracked down on crypto, many crypto companies shifted their base of operations to Singapore. The city/state has a crypto-friendly environment and legislation encouraging Web3 companies to launch their businesses here. There are nearly 500 active crypto companies in Singapore, which make the city an extremely dense blockchain hub. Singapore's authorities have a positive stance towards crypto, reflected by the favorable local regulations.
Singapore is an excellent location for crypto investors and companies with long-term crypto holdings because there are no capital gain taxes. Unlike cities in most South East Asian countries, Singapore has a high degree of crypto commerce. You can spend crypto at many restaurants and businesses that accept digital currencies.
Zug – Europe's Key Web3 Hub
There are several active blockchain hubs in Europe, such as Berlin, London, and Prague, but instead of these, we've decided to list the small Swiss city of Zug. Zug is the crypto valley of Europe. The city is host to more than 400 crypto companies. Many of these companies, such as Solana and Cardano, are among the leading Web3 projects on the crypto market. Zug is a prime location for European crypto companies thanks to favorable regulations and low taxes. The Zug region has a relatively low 14% corporate tax rate, which is a prime reason why blockchain companies choose the city as their home.
Zug hosts the annual Crypto Valley conference, which gathers Web3 companies from around the world in this small Swiss town.
Top Web3 Hubs for Your Business – Summary
Web3 companies are on the rise thanks to the numerous technological innovations they offer to users. Instead of centralized technology and services, users are looking for easily accessible and practical features. Blockchain technology provides users with various services, from finance, digital ownership, and asset management to Web3 gaming. The industry is rapidly expanding, and Web3 companies need crypto-friendly cities to base their operations.
Blockchain hubs are necessary for Web3 companies, and as the industry grows, we'll see an increasing number of crypto-friendly cities. The Web3 hubs listed in this guide are some of the top global locations for blockchain businesses.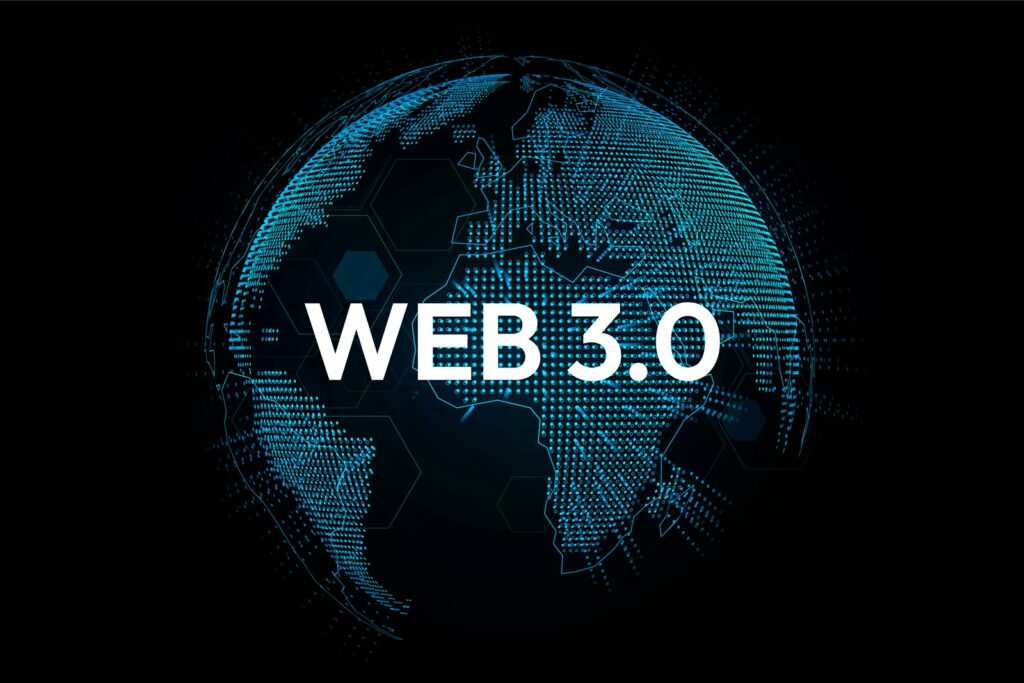 Learning Web3 developer skills is a great way to invest in your future because Web3 will only become more popular. If you'd like to dip your feet into Web3 development, Moralis has a practical, easy-to-understand guide on how to build a Web3 app.