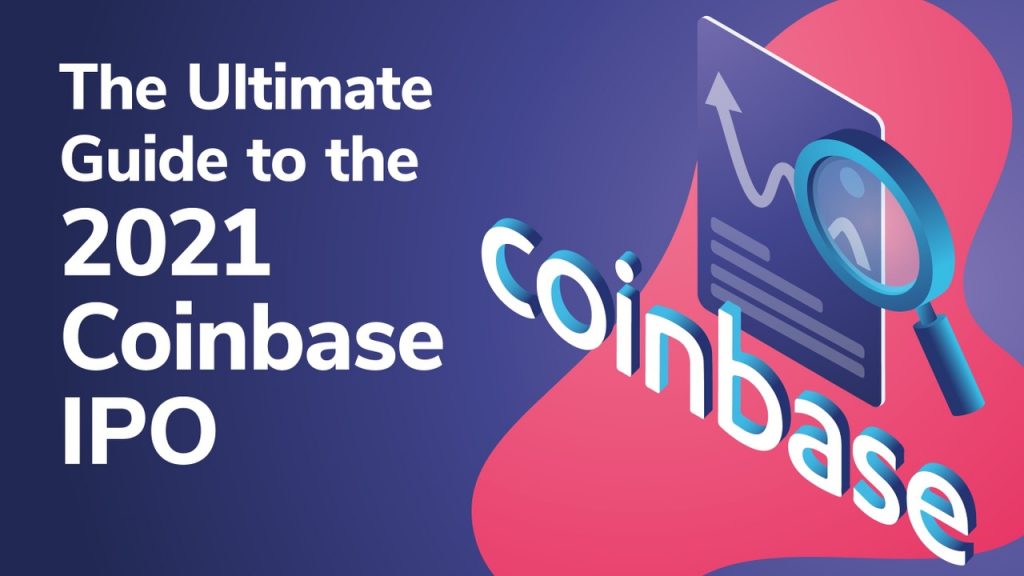 Now that the dust has finally started to settle following the Coinbase IPO, it's high time to go over it. Whether you are a cryptocurrency enthusiast, a seasoned investor, completely new to the stock market, or coming from WallStreetBets, we'll make sense of the 2021 Coinbase IPO for you! Read on for the ultimate guide to one of the most talked-about stock listings of 2021!
To preface, however, it is worth providing some context to Coinbase's stock market entry. Less than a month ago, on April 14th, the well-known US cryptocurrency exchange Coinbase went public on Nasdaq. This came off the heels of a long-running crypto bull run. If you want to know more about the Bitcoin 2021 bull run or Ethereum 2021 bull run, be sure to check out our earlier crypto bull run articles.
If you are completely new to finance, the notions of bull runs or bear markets, or cryptocurrencies in general, be sure to check out Ivan on Tech Academy! Ivan on Tech Academy is the premier platform for blockchain and cryptocurrency education. What's more, the Academy has dozens of world-class courses describing all the facets of the cryptocurrency market. Additionally, if you are more interested in trading, there's still something for you. The Academy has courses teaching you the ins and outs of Algorithmic Trading and Technical Analysis, as well as a basic course on technical analysis and how to "read the story" on price action when considering investments.
In addition to this, Ivan on Tech Academy has some of the most comprehensive cryptocurrency courses on the market. Even if you have no prior knowledge, you can enroll in our basic courses and work your way up to a career in crypto. What are you waiting for? Join today!
What is Coinbase?
So, before we get into all the details of Coinbase's recent listing (which is generally referred to as an IPO, even though it was technically a direct public offering rather than an IPO), let's take a look at what Coinbase is. Since its founding in 2012, Coinbase has become the leading American cryptocurrency exchange. Coinbase was founded by Brian Armstrong and Fred Ehrsam, and as of 2021, it is the largest crypto exchange in the US by trading volume. As such, Coinbase has been the go-to on-ramp for millions of new cryptocurrency investors.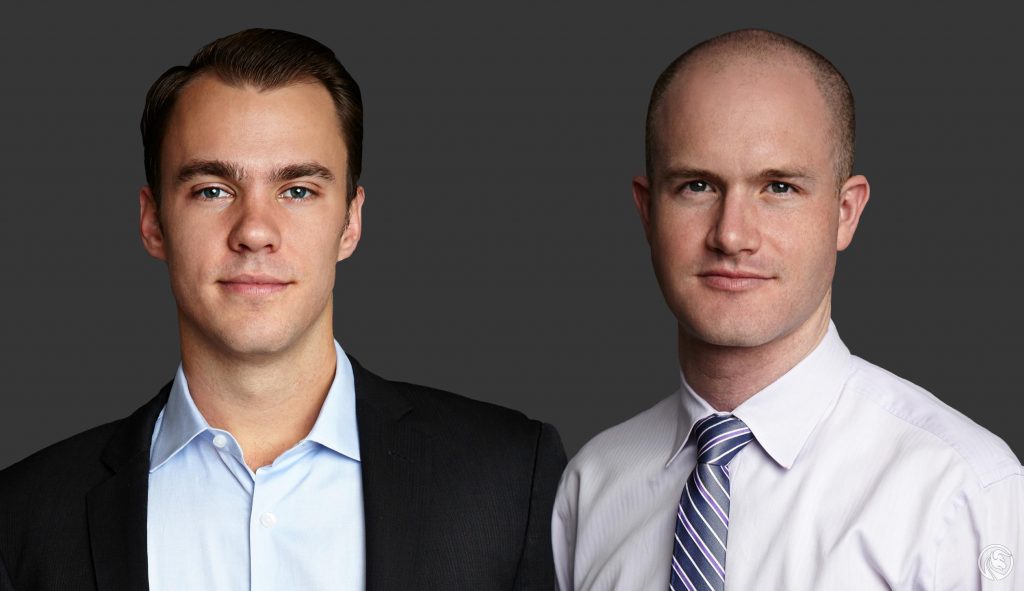 Brian Armstrong and Fred Ehrsam
However, Coinbase has grown past its humble beginnings and can now be said to represent more than just a cryptocurrency exchange. To name a few, Coinbase's ecosystem now involves Coinbase Prime, a brokerage platform for institutional investors, Coinbase Card, a crypto debit card, Coinbase Wallet, Coinbase Earn, Coinbase Pro, and more. What's more, Coinbase's recent direct public offering was backed up by a record-breaking quarter and a lot of crypto hype. Nevertheless, it is worth keeping in mind that although Coinbase is considered synonymous with crypto, Coinbase is not decentralized. Instead, Coinbase is a centralized exchange, exchanging assets that are decentralized in nature.
What is the Coinbase IPO?
In order to fully understand "what is the Coinbase IPO", we first have to go through some basic concepts. Those of you who are experienced traders may already be familiar with the concept of an initial public offering or IPO. For those of you who are cryptocurrency investors, another analogy might be better suited to describe it. If you've been following the cryptocurrency market for any longer period of time, you have likely seen some sort of crypto ICO. An ICO, or Initial Coin Offering, is traditionally likened to an IPO when explaining it to cryptocurrency investors. However, with the Coinbase IPO, it is perhaps more logical to explain an IPO using an ICO as an analog.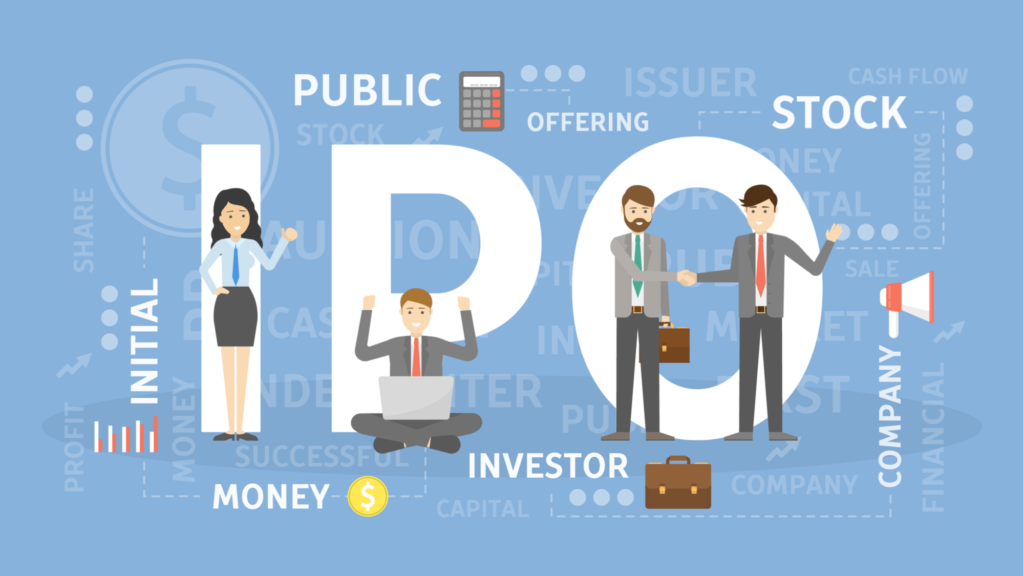 If you've ever taken part in an ICO, you know the broad strokes of how this works. Essentially, an initial coin offering is a way for a cryptocurrency project to raise capital and onboard investors. If an investor wants to invest in the project, they are able to purchase tokens in the ICO. These tokens, or "coins", can be seen as a blockchain equivalent to purchasing shares in a company. With that said, however, it is worth noting that ICOs face uncertain regulations in many jurisdictions around the globe. IPOs, however, are the traditional stock exchange equivalent to ICOs and are standard practice.
When an investor partakes in an initial public offering or IPO, something similar happens. The investor purchasing shares in an IPO to invest in the project. Instead of receiving a token or coin, the investor gets just that; shares. Put simply, these can then be sold on the open market, through a stock exchange – so the Coinbase IPO is a way for investing in Coinbase. Essentially, the Coinbase IPO allows Coinbase stock to be traded openly on traditional financial exchanges.
Why the Coinbase IPO Isn't An IPO
Although most media outlets refer to the Coinbase IPO as just that – an IPO – this isn't entirely accurate. True, the Coinbase stock listing has a lot of similarities to a traditional initial public offering. What's more, people are now able to trade Coinbase shares on the stock market, as they would be able to after an IPO. Nevertheless, what we – and many others – refer to as the Coinbase initial public offering (IPO), was actually a so-called direct public offering. Although the differences are largely semantic, a direct public offering is somewhat simpler than a traditional initial public offering.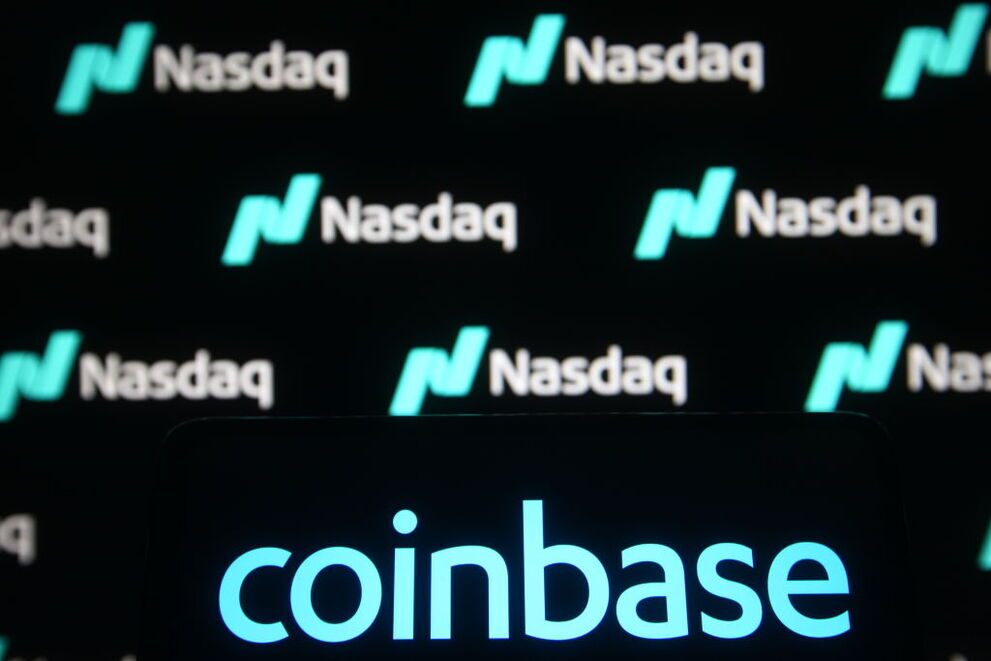 The major difference between a direct public offering and an initial public offering is that an IPO issues new shares. A direct public offering, on the other hand, existing investors or employees sell their existing stock to the public. Moreover, a direct public listing does not have any underwriters. For those of you who are new to this concept, underwriters are essentially people purchasing IPO shares for investment banks. These underwriters then look to sell the shares to other people, making a profit for the investment bank in the process. With that said, using underwriters is not as common today as it was in the past. Nevertheless, it is still a useful illustration of how a direct public offering, sometimes referred to as a direct listing, is simpler than an IPO.
However, for the sake of clarity, we are going to refer to the Coinbase listing as an IPO simply because this is the term most people are familiar with when it comes to listing a company on the stock market. Nevertheless, it is true that Coinbase's listing wasn't technically an initial public offering. Rather, it was a direct public offering.
What was the Coinbase IPO Date?
Seeing as the Coinbase IPO has been a long time coming, one of the most frequently asked questions regarding it has been "when will Coinbase IPO"? The short answer to when the Coinbase IPO date was is that Coinbase went public on the 14th of April, 2021. To fully appreciate the history associated with this question, however, we first need to take a brief step back.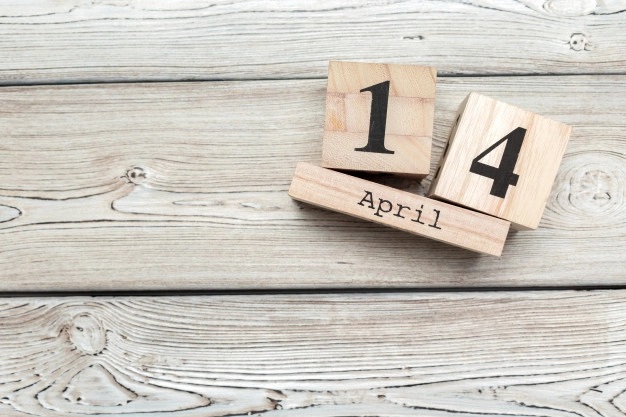 Coinbase's public listing has been a long time coming. Being the largest cryptocurrency exchange in the US, observers have long speculated whether Coinbase would eventually become a publicly listed company. Some have been eager for Coinbase to become publicly listed, as growing crypto integration with traditional stock markets gives the cryptocurrency sector legitimacy. Others have been more hesitant, claiming that it "doesn't make sense" for a cryptocurrency exchange to engage in the traditional market. Nevertheless, late last year, Coinbase finally announced they were filing its IPO paperwork with the SEC. Earlier this year, Coinbase announced that they were delaying their IPO date to April. Looking back, we can now declare that the Coinbase IPO date was April 14th, 2021.
Coinbase IPO Stock
Let us then take a closer look at Coinbase's initial public offering and its stock. So, first of all, there was naturally a lot of speculation about what price Coinbase's stock would trade at. Granted, the cryptocurrency market has been exceptionally hot during the past few months, but that was no guarantee that the Coinbase IPO stock would rocket on traditional stock markets. The reference price for Coinbase's COIN stock was given one day before its public listing. On April 13th, 2021, Coinbase received a pre-market reference price of $250 per share. At the time, many observers noted that this was a relatively high reference price for the COIN stock. In fact, a reference price of $250 would equal a Coinbase valuation of over $65 billion. It is worth pointing out that a valuation over $65 billion would be a truly massive valuation all on its own.
The Coinbase IPO ticker symbol was set to be "COIN". For those unaware, a ticker symbol is also known as a "stock symbol". This is essentially a shortcode that allows investors to identify a particular stock. Nevertheless, a ticker symbol is not just an abbreviation of the company name. Sometimes, ticker symbols are tongue-in-cheek ways to refer to the company, its products, or something entirely else. As such, the Coinbase IPO ticker symbol is more than just an abbreviation – it is also a conscious branding move. For example, some famous or interesting ticker symbols include AAPL (Apple), TSLA (Tesla), CAKE (The Cheesecake Factory), BUD (Anheuser-Busch, who brew Budweiser), or HOG (Harley-Davidson, whose motorcycles are referred to as "hogs"). Following the Coinbase IPO date, the crypto exchange can now join this club of memorable stock symbols with the Coinbase IPO ticker symbol COIN.
What Price is Coinbase Stock?
Coinbase stock is almost always fluctuating. Since Nasdaq listed the cryptocurrency exchange on April 14th, 2021, the price of Coinbase stock has fallen somewhat. Although it is still higher than its initial reference price of $250, COIN's price has fallen decisively from its highest point. Without any further ado, let us, therefore, take a look at what price the Coinbase stock is.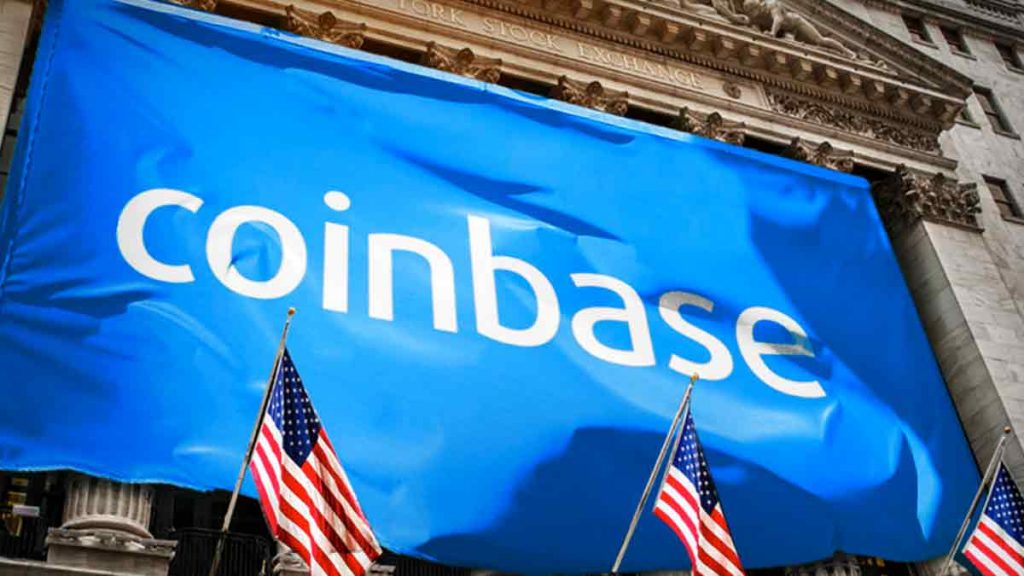 As of the 4th of May, the price of Coinbase's COIN stock closed at $280.66. This means that Coinbase's stock is still trading more than 10% above the reference price it was give prior to being listed publicly. With that said, however, Coinbase's stock is down significantly from its all-time high. Following its initial direct public listing, Coinbase was able to reach a high of over $429 before the stock started falling. Keep in mind, this $429 price tag was for a stock that had one day previously been given a $250 per share valuation.
Even though the price of Coinbase stock eventually fell during the opening day of trading, it didn't fall below $328. Now, a few weeks out from the April 14th Coinbase IPO date, it is clear that COIN's price has fallen a little bit more, but not massively. At the moment of writing, Coinbase stock is sitting around $280.
How do I buy stock in Coinbase IPO?
So, following this highly publicized Coinbase IPO stock listing, one question may remain – "how do I buy stock in the Coinbase IPO?". As we've previously explained, this is actually relatively simple. The Coinbase IPO, or Coinbase's direct public offering, can essentially be seen to have opened up trade with Coinbase shares to the public via stock exchanges.

As such, it is now simpler to buy Coinbase stock than it has ever been. If you want to buy stock in Coinbase, simply use a stock exchange application and search for either Coinbase or the Coinbase IPO ticker symbol, COIN. The whole reason behind Coinbase's direct public listing was to make it easier for people to invest in Coinbase. Moreover, an auxiliary reason can be seen as making it relatively easy for Coinbase to raise capital. It is now clear that the Coinbase direct public listing achieved both of these objectives.
Summary of Coinbase's Direct Public Listing and Coinbase Stock
Coinbase's Nasdaq listing has, without a doubt, been one of the biggest stock exchange events of 2021. What's more, Coinbase went on to surpass most expectations and surge far beyond its reference price of $250. Although it is impossible to predict what price Coinbase stock will be a month or a year from now, it will be interesting to keep one's eyes on it. Now that virtually anyone with access to a traditional stock market can invest in Coinbase, it will show the institutional appetite for the cryptocurrency exchange.
In addition to this, Coinbase's COIN listing will also serve as a litmus test for whether Coinbase's business model can appease traditional investors long-term. A lot still remains up in the air regarding Coinbase's long-term viability on the stock market. However, so far, Coinbase stock has defied expectations.
If you want to learn more about cryptocurrencies and the niche cryptocurrency exchanges like Coinbase occupy, be sure to check out Ivan on Tech Academy. Ivan on Tech Academy is the biggest blockchain and cryptocurrency academy and features dozens of in-depth crypto courses. Furthermore, it's not a problem if you have no preexisting experience. Ivan on Tech Academy is the only blockchain academy that can truly take you from zero to blockchain hero!