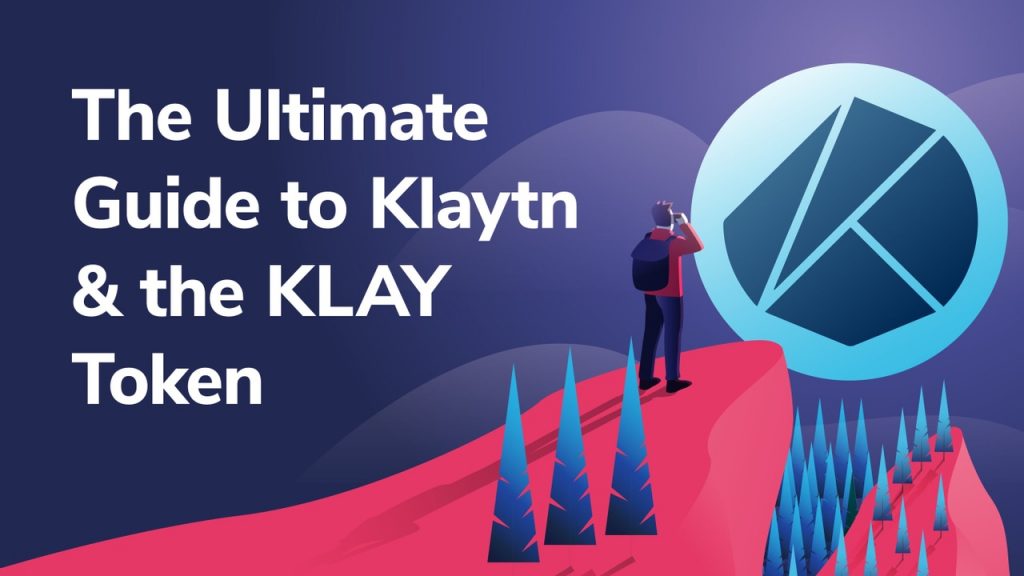 Klaytn is a blockchain service provider aimed at integrating blockchain solutions into legacy business infrastructures. Powered by the native KLAY token, the Klaytn blockchain provides a user-friendly environment for businesses to build and deploy blockchain applications (BApps) with minimal fees. Klaytn provides all the tools needed to get enterprise-ready blockchain applications into production quickly. Also, the announcement of the Samsung KlaytnPhone integration is coupled with several partnerships with major companies looking to harness the power of blockchain for the first time. Moreover, Klaytn aims to make the mass adoption of blockchain technology as simple as possible. This is achieved by providing the tools and resources required for businesses to easily integrate blockchain applications and services. Also, Klaytn has introduced Klaytn Wallet to easily navigate the Klaytn network, alongside various other wallets and apps.
In this article, we're going to explore the Klaytn blockchain and the various elements of the Klaytn project. Also, we'll discuss the KLAY token and the role it plays within the Klaytn ecosystem. Plus, we'll look at some of the significant partnerships that are coming to fruition. Furthermore, we'll explore some of the blockchain-based applications that operate on the Klaytn blockchain, including the Samsung KlaytnPhone and Klaytn Wallet.
For a deeper understanding of the origin of blockchain technology and the history of money, see the Bitcoin Money Revolution course at Ivan on Tech Academy. This course provides an engaging and interactive medium of learning when exploring traditional financial infrastructures. Moreover, the Blockchain & Bitcoin 101 course will help you understand how this technology works, and what makes it so special. Check out Ivan on Tech Academy to discover the new paradigm of finance, programming, and the cutting-edge technology of blockchain!
Klaytn Introduction – Ground X
Ground X is a blockchain-based subsidiary of Kakao, the largest communication platform in Korea, boasting over 50 million monthly users. Kakao is developing Klaytn as a scalable blockchain-powered platform designed for enterprise-level mass adoption of blockchain applications. Moreover, the Ground X team has been largely responsible for the creation and sustainable development of the Klaytn blockchain.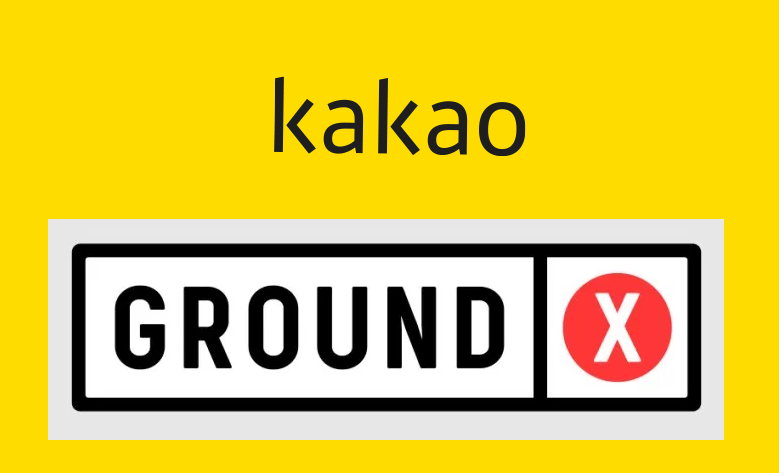 What is Klaytn?
Klaytn is an enterprise-grade, service-oriented blockchain-based project. Klaytn aims to bring simple, user-friendly blockchain and crypto experiences to the masses. Also, Klaytn uses both public and private blockchain technology in an innovative hybrid model. Public blockchains are used to keep data decentralized, and to facilitate distributed governance. However, private blockchains are also used to improve scalability and reduce latency, in addition to securing sensitive data.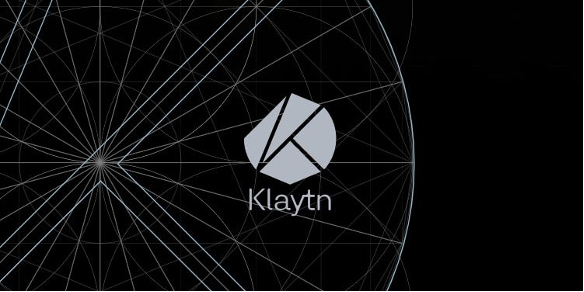 Furthermore, Klaytn provides a high-performance development landscape that suits different levels of blockchain programming and engineering for various use cases. From small businesses to global corporations, the Klaytn network makes it simple for developers to create blockchain applications (BApps). These can then be seamlessly integrated with traditional financial systems.
With low fees, high throughput, and low latency, Klaytn is building an onramp for businesses looking to utilize blockchain technology. Furthermore, Klaytn aims to facilitate flexible scalability, ensuring that businesses and developers can keep pace with the fast-moving world of blockchain.
Klaytn Governance Council
Klaytn Governance Council is "an alliance of multinational businesses and organizations, responsible for operating the consensus node network and driving the ecosystem growth". Council members can vote on proposals to make changes to the platform, including the development of layer 2 solutions, transaction fee policies, and other structural adjustments.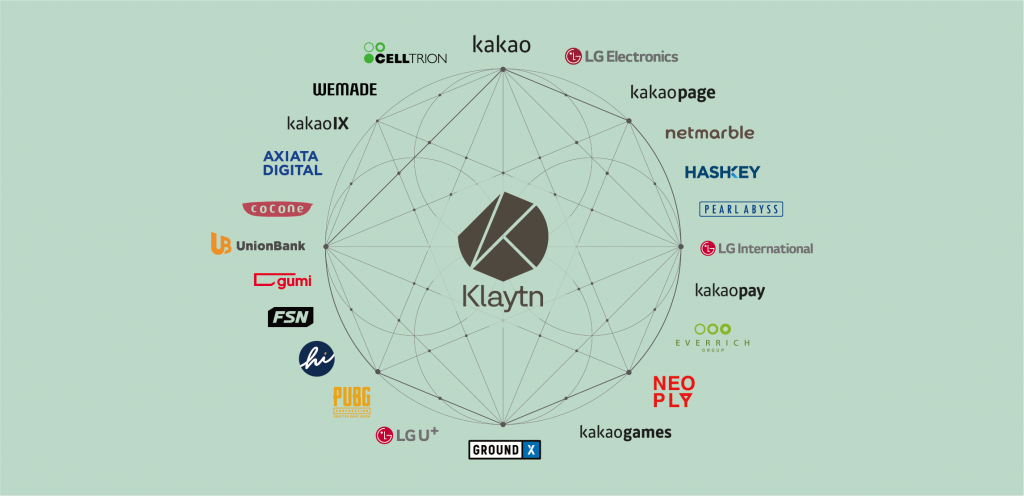 Also, Klaytn Governance Council members are responsible for the sustainable growth of the Klaytn ecosystem. The council maintains partner relations with businesses and seeks to expand on its current user base by offering blockchain-based solutions that match up to those of the legacy system while removing many of the hurdles often encountered in doing so.
Furthermore, members of Klaytn Governance Council are responsible for the operation of the Klaytn node network, ensuring consensus is reached for each transaction made on the Klaytn network. Klaytn Governance Council is the backbone of the Klaytn ecosystem and oversees much of the legal and structural decision-making in the Klaytn governance processes.
Blockchain in Enterprise: Why Businesses Need Klaytn
Blockchain technology is often thought of as coupled with the likes of Bitcoin and other cryptocurrencies. However, there is far more utility for blockchain technology than in the finance industry alone. The nature of the technology means that any business dealing with financial or data transactions, between in-house or external parties, colleagues, and clients, could benefit from the implementation of blockchain in several ways.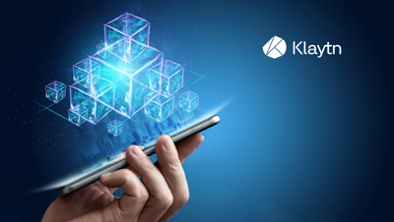 Blockchain technology can save both companies and individuals countless hours managing transaction histories, as they would all be transparently recorded on the blockchain. Moreover, the benefit of private blockchains is that any confidential or sensitive data can be cryptographically secured with permissioned access. Whilst the technology has the potential to revolutionize transactional data, there are some hurdles to overcome. These include the enterprise adoption of blockchain and infrastructure that can scale to meet the demands of mass adoption.
Klaytn blockchain was built with businesses in mind, offering companies small and large the ability to integrate blockchain into their current IT infrastructures with minimum hassle. Klaytn also covers both the public and private aspects of blockchain, allowing businesses to benefit from both. Additionally, Klaytn focuses on scalability and user-friendly interfaces on applications to help bring blockchain to businesses. Moreover, Klaytn also offers several wallets available to interact with the network. These include online hot wallets to mobile digital asset management applications (mentioned later).
Klaytn Improvement Reserve (KIR)
Klaytn Improvement Reserve (KIR) is a reward-based system that utilizes the KLAY token to incentivize commitment to maintaining the growth of the Klaytn ecosystem. By submitting proposals on community incentives, making changes to the platform, and the user/developer experience, applicants can be rewarded or subsidized for their contribution to the ecosystem.
Also, KIR helps non-profit organizations implement blockchain services, and provides a range of developer tools to simplify the process of creating blockchain-based applications to be used in conjunction with legacy systems.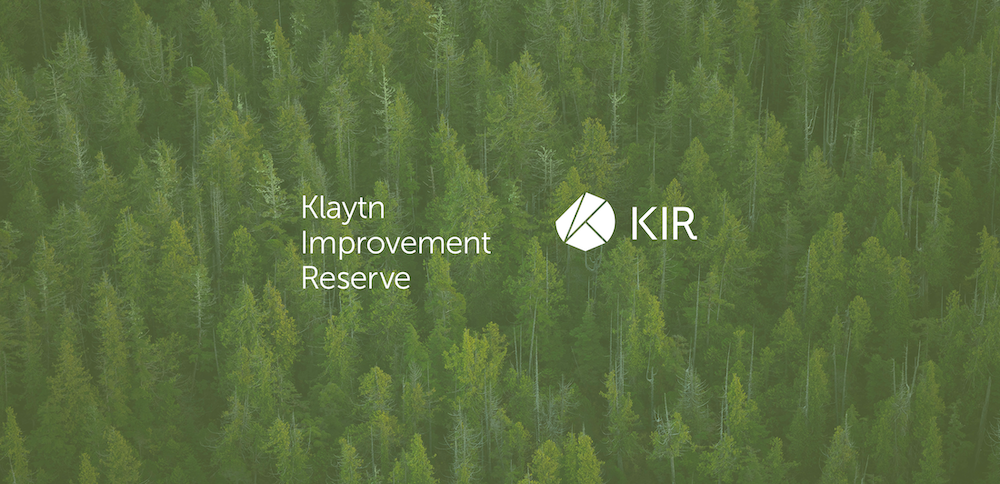 One of the most notable KIR proposals is the fee delegation policy. The outcome of this proposal made it so that all transaction fees incurred by partner developers would be paid for by Klaytn. This allows developers to build, deploy and execute smart contract-based applications in a swift and cost-effective manner. Other proposals include on-chain analytics, a "Real Time Security Monitoring Solution (RT-Monitor)" proposed by Quantstamp, and the Klaytnscope block explorer. Klaytnscope block explorer is now a fully deployed up-and-running application.
Klaytn Token (KLAY)
The KLAY token powers the Klaytn blockchain and the blockchain applications (so-called BApps) that operate across the Klaytn blockchain. KLAY is used to pay for transaction fees and staking. Additionally, the KLAY token is used as a medium of exchange across the various BApps in the Klaytn ecosystem.
At the time of writing, the KLAY token has a market cap of around $8.5 billion, trading at $3.49 according to Coin Market Cap. This follows a significant price rally throughout early 2021. The price rally appears to coincide with the substantial uptick in the adoption of the Klaytn blockchain. Below we have listed some of the most prominent BApps currently operating on the Klaytn blockchain that rely upon the KLAY token.
Klaytn Blockchain Applications (BApps)
The Klaytn blockchain is host to over 50 blockchain applications (BApps) that serve a variety of roles and functions for different use cases.
Angel League
Currently unlisted, Angel League is a platform that will facilitate the trading of tokenized shares as non-fungible tokens (NFTs).
Quotabook
Quotabook is a South Korean-based securities management and software-as-a-service (SaaS) platform for the management of investments, stakeholders, and equity plans with the use of NFTs.

Tessa
Launched in conjunction with ARTBLOC, the TESSA platform facilitates the buying, selling, and trading of fractional ownership of art built on the Klaytn network.
Makestar
Makestar is a Korean-based crowdfunding platform that has partnered with celebrities and artists to provide unique experiences. These include music, art, and exclusive video chats achieved using NFTs.
Klaytn is also host to several crypto gaming platforms. These include RPG games KnightStory, Crypto Sword & Magic, and Crypto Dragon.
Furthermore, the Klaytn ecosystem is host to various staking services. These include the KLAYSTATION staking tool developed on the Klaytn blockchain, the KlayPortal staking tool powered by HashQuark, and nBlocks wallet. Klaytn is also the home of Orbit Bridge, the "decentralized Inter-Blockchain Communication (IBC) platform" that enables interoperability with other blockchains.
Does the idea of creating your own application sound appealing? With Ivan on Tech Academy, now you can – even with no experience! Our beginner programming courses begin with Javascript Programming for Blockchain Developers, which teaches students the basics of coding.
Then, our Ethereum Smart Contract Programming 101 course teaches students with some prior programming experience, how to transfer and extend these skills using the Ethereum Solidity programming language. This can then be followed up with the Ethereum Smart Contract Programming 201 and Ethereum Game Programming courses!
Klaytn Wallets
The Klaytn ecosystem has several wallets that can interact with blockchain applications (BApps) on the network. These include the online Klaytn Wallet, the Kaikas web wallet, and the mobile digital asset wallet, Klip.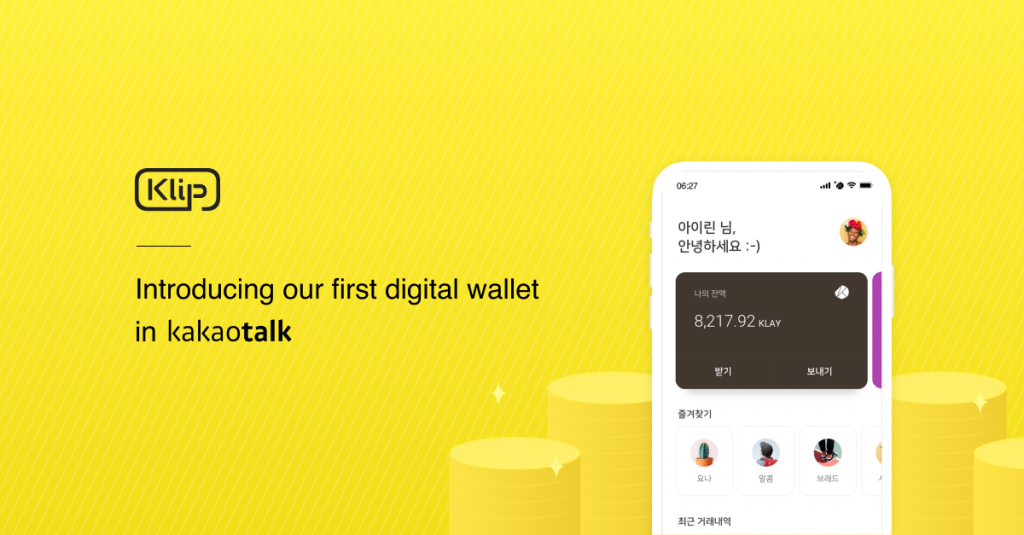 Klaytn Wallet
Klaytn wallet is a decentralized online wallet or hot wallet. Users can create accounts, make KLAY-based token transactions, and view on-chain network activity using Klaytnscope. The web wallet is permissionless, allowing anyone to create an account. Additionally, the wallet is non-custodial, meaning users have control and responsibility for their own private keys.
Kaikas Wallet
The web browser extension wallet that can interact with different Klaytn networks is known as the Kaikas Wallet. Users can opt to use the BaoBab Testnet, the Cypress Mainnet, or an individual private network hosting Klaytn-based assets. Kaikas is available on Chrome and Mozilla Firefox and can facilitate both cryptocurrency and non-fungible token (NFT) assets. The user experience is similar to that of the number one web wallet, MetaMask, and is also non-custodial.
Klip Wallet
Klip is a mobile digital asset wallet and management application integrated with the KakaoTalk messenger app. Also, Klip was designed with a non-technical demographic in mind, creating a seamless user experience for those unfamiliar with blockchain.
Samsung KlaytnPhone
KlaytnPhone is a variation of one of the leading global smartphone models. Made by one of the most popular smartphone manufacturers in the world, the Galaxy Note 10 has been reimagined by the global tech behemoth, Samsung. The Samsung KlaytnPhone partnership allows KlaytnPhone owners to use blockchain applications and crypto wallet integrations directly from their handset.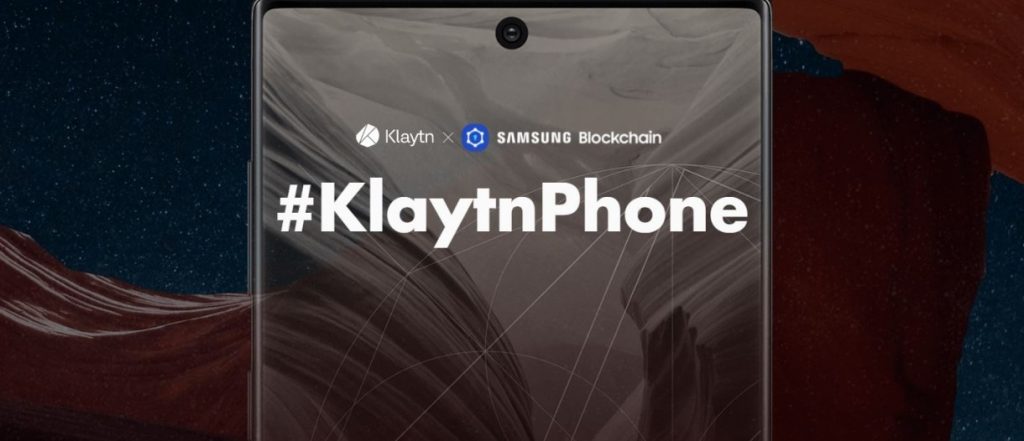 Samsung has already integrated multiple blockchain features into its product offerings. However, KlaytnPhone is taking this one step further. The Samsung KlaytnPhone is providing a blockchain-friendly device that could expedite the mass adoption of cryptocurrency. Also, the Samsung KlaytnPhone features its own dedicated Klaytn Mobile Wallet, alongside other built-in blockchain-based applications.
Klaytn Blockchain & KLAY Token Summary
Klaytn has remained under the radar of many crypto investors since its launch in early 2019. However, the project is backed by industry-leading companies and has developed a diverse ecosystem of blockchain-based applications to suit a variety of use cases.
Klaytn aims to disrupt the blockchain industry by creating a bridge between modern innovations and legacy finance and IT systems. By empowering enterprises with the ability to quickly build and deploy blockchain services without friction, Klaytn is positioned to become a leader in enterprise blockchain adoption.
The future looks bright for the potential utility of the KLAY token and the Klaytn blockchain ecosystem. Soon we can expect to see Klaytn non-fungible tokens (NFTs) available on OpenSea, the largest NFT marketplace. Also, the launch of the Samsung KlaytnPhone signifies great confidence in the Klaytn ecosystem and the services supported by the Klaytn blockchain.
The most cost-efficient and opportune way to discover how blockchain technology can be implemented into your business's IT infrastructure is through Ivan on Tech Academy. As the largest online blockchain education platform available, Ivan on Tech Academy provides a wealth of information that can be applied across a broad array of industries. See our Blockchain Business Masterclass course to discover how different business models can benefit from blockchain integration.
Moreover, the Blockchain For Enterprise course explains the use cases for enterprise adoption of Baseline Protocol. Additionally, the OriginTrail 101 course at Ivan on Tech Academy is designed to educate students about blockchain in the supply chain industry. Join over 30,000 students at Ivan on Tech Academy today! Also, you can find us on Twitter @Academy_IOT. Here, you can keep up-to-date with all the hottest trends in crypto!