Animoca Brands is a leading blockchain-based branded gaming company. Ranking among "the Financial Times list of High Growth Companies Asia-Pacific 2021", the company specializes in digital entertainment, artificial intelligence (AI), gamification, and blockchain technology. Boasting a portfolio of successful projects and products, Animoca Brands is at the heart of the blockchain gaming industry, bringing together major gaming platforms with big brands with the use of non-fungible tokens (NFTs). Furthermore, with collaborations with the likes of Marvel, MotoGP, Power Rangers, and WWE, Animoca Brands has a firm hold on the crypto gaming industry and is responsible for a range of successful blockchain games.
In this article, we're going to discuss Animoca Brands and the many exciting blockchain gaming platforms that have emerged from it. Moreover, we'll have a look at the different blockchain games Animoca Brands has invested in that have achieved recent success.
For our readers new to cryptocurrency, feel free to check out our Crypto Basics course at Ivan on Tech Academy to discover how to safely start investing in crypto. Also, you'll learn tips on how to avoid scams along the way! Moreover, be sure to see our Blockchain & Bitcoin 101 course if you'd like to learn about the basics of blockchain technology. This course is ideal for anyone wanting to gain insights into one of the most cutting-edge and in-demand industries.
Animoca Brands' Mission
With a strong focus on innovation, motivation, and technology, Animoca Brands' mission is to create compelling and engaging gaming applications. Moreover, these exciting games brought to us by Animoca brands are centered around blockchain, artificial intelligence (AI), and mobile technology.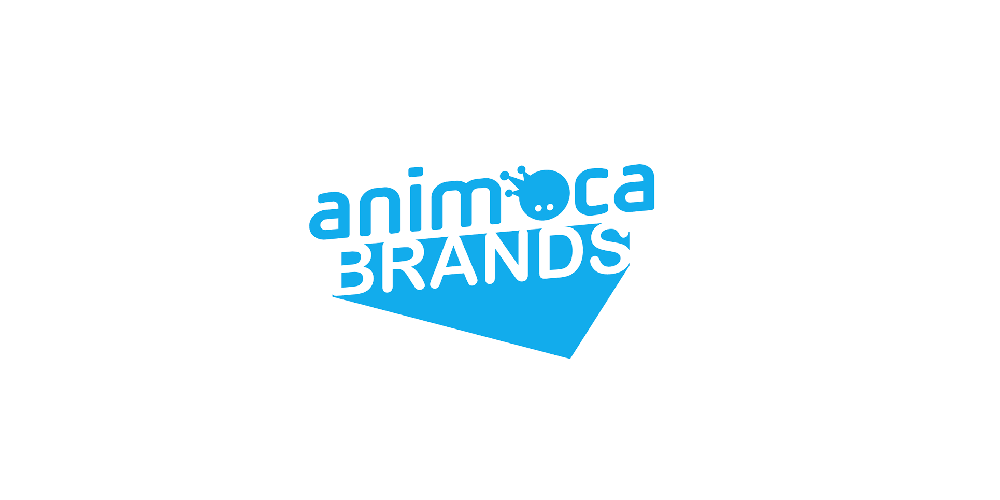 Animoca Brands aims to stay ahead of the curve through strategic technological developments. This includes marketing blockchain games with strong use of non-fungible tokens (NFTs), and ensuring applications can facilitate mass adoption of the platforms.
Blockchain Games and Non-Fungible Tokens (NFTs)
Non-fungible tokens (NFTs) have been a hot topic in the media so far in 2021, captivating the interest of both crypto and mainstream audiences. NFTs are tokens on the blockchain that represent unique pieces of information. This could be a piece of artwork, designer clothing, or individual medical supplies. Or, NFTs could represent real estate, digital identities, and educational certificates or licenses. Alternatively, and as the current most popular use case, NFTs can represent digital assets and in-game items.
The transparency, decentralization, and immutability of blockchain technology make it a perfect suit for gaming development. For the first time ever, gamers are able to own their assets within a game, rather than a centralized game provider. Blockchain games are decentralized and are governed by their communities. Moreover, there are some blockchain games that can offer interoperability of assets. For example, a suit of armor used in one game can be transferred and used in another game. Non-fungible tokens (NFTs) are helping bridge virtual worlds within blockchain games, alongside the real-world with the ever-developing metaverse.
The use of blockchain in gaming is taking the user experience to the next level. The technology is designed to be unprofitable when manipulated, globally distributed, and offer gamers the chance to earn a passive income with crypto and take advantage of play-to-earn models. Blockchain technology allows users to truly be in control of their in-game assets and economy.
Animoca Brands: Current Blockchain Game Projects
Animoca Brands has worked closely with various industry experts to create an extensive suite of blockchain games products and digital entertainment products. Below are a few of the most popular and highly anticipated blockchain-based gaming platforms from Animoca Brands.
The Sandbox
The Sandbox is creating a one-of-a-kind virtual world that enables players to build innovative gaming experiences that can be monetized. Furthermore, the people who build these games have full ownership of the game. The Sandbox uses the native SAND utility token for payments and interactions (explained later in the article).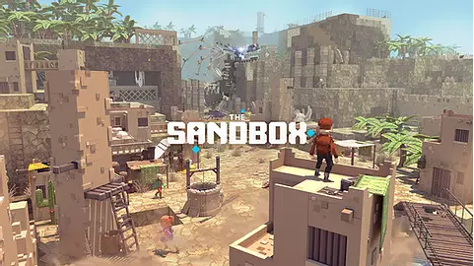 Also, the game uses non-fungible tokens (NFTs) to enhance the user experience with rare or unique in-game items. Moreover, users of The Sandbox can create their own digital assets as NFTs which can be traded and used in other blockchain-based games.
F1 Delta Time
Licensed by the world-renowned Formula One racing sports organization, F1 Delta Time is an Ethereum-based crypto-collectibles racing game that uses ERC-1155, ERC-721 and ERC-20 standards for both fungible tokens and non-fungible tokens (NFTs).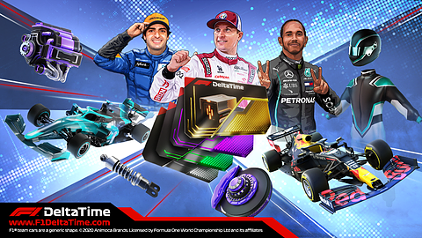 Players gain true digital ownership of in-game assets such as cars, drivers, components, gear, and tires. Furthermore, these assets can be used in various scenarios and gaming experiences, including Time Trial and the Grand Prix. With a built-in marketplace, players can also upgrade their cars in the F1 Delta Time Garage and Workshop.
Tower Experiment
Using the successful Crazy Kings franchise, the Animoca Brands Tower Experiment aims to establish a free-to-play blockchain-based gaming model. The Tower Experiment "attempts to maintain balance and equitability". This is achieved using a combination of non-fungible tokens (NFTs), decentralized finance (DeFi), and a novel governance structure.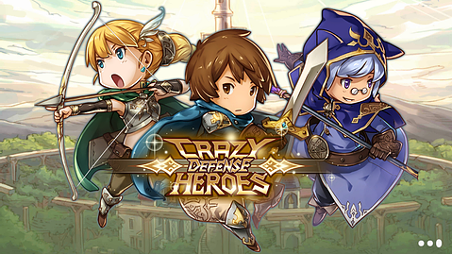 If you'd like to learn more about decentralized finance and how to use DeFi protocols, see our DeFi 101 course at Ivan on Tech Academy! We offer expert-led video-guided tutorials offering students a simple breakdown of the digital financial stack, installing the most popular Web3 wallet in existence, MetaMask, and interacting with popular platforms such as Uniswap, Aave, and Compound!
Upon completion, see our DeFi 201 course to take your DeFi skills to the next level. Here, you will discover decentralized hedge funds, yield farming, and how to take advantage of crypto arbitrage opportunities. Learn how to safely get involved in DeFi, at Ivan on Tech Academy today!
Animoca Brands: Primary Game Products
Below we have listed some of the most popular primary game products brought to us by Animoca Brands. It features characters of childhood past-times with a blockchain twist in addition to fresh gaming characters and storylines. Using the benefits of blockchain technology, these digital collectibles and game products have seen immense success since launch. However, only a few games are available to download as a mobile application at present. Others may be web or desktop-based gaming applications.
WWE Undefeated
WWE Undefeated is a skill-based blockchain game. It allows players to battle against each other in real-time against opponents across the globe. Created by nWay, a subsidiary of Animoca Brands, WWE Undefeated combines strategic role-play gaming (RPG) and crypto collectibles in the form of non-fungible tokens (NFTs).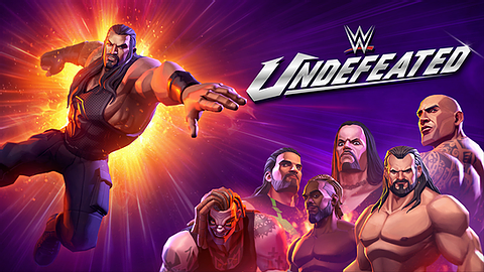 Officially licensed by one of the biggest names in sports entertainment, WWE Undefeated is evidence that the world is warming to blockchain-based gaming, suggesting that the mass adoption of crypto may not be too far away!
Power Rangers: Legacy Wars
Taken from the popular kid's T.V show, Power Rangers: Legacy Wars is a blockchain-based game that features space-witch "Rita Repulsa". Rita Repulsa creates virtual monsters and Power Ranger clones that fight on her behalf.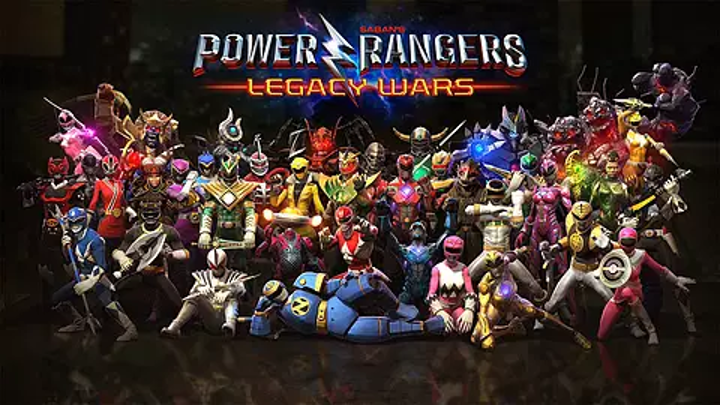 Players can then curate their own team of renowned Power Rangers to fight back against the evil villains of the multiverse. Moreover, players can earn rewards by upgrading team members to assemble the ultimate squad to save the Morphin Grid and defeat Rita Repulsa!
Power Rangers: Battle for the Grid
Power Rangers: Battle for the Grid is a contemporary take on the legendary franchise. Featuring high-resolution graphics and stunning detail, players can battle with classic rangers of yesteryear, and test their skills against players around the world in a streamlined combat game.
The Addams Family Mystery Mansion
Based on the classic animated comedy horror movie by Metro-Goldwyn-Mayer Studios Inc. (MGM), The Addams Family Mystery Mansion is a mobile gaming app.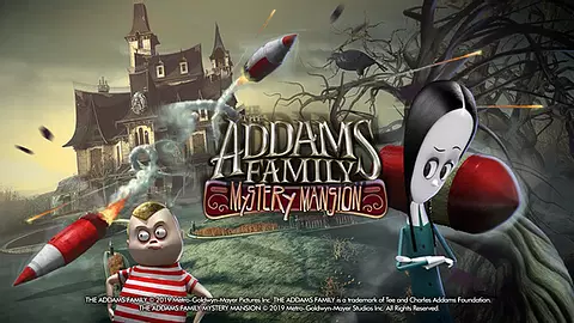 It follows characters "Morticia" and "Gomez" in an attempt to rebuild the famous Addams family house. Based on chapters and missions inspired by the movie, The Addams Family Mystery Mansion is a comical digital entertainment app that is as much fun for fans of the movie as it is for those that have never seen it before!
Quidd
Quidd is a mobile collectible game app that is available for free on iOS and Android devices. With the world's biggest collection of digital collectibles licenses and partnerships.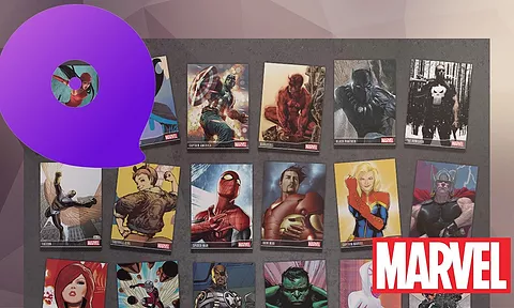 Quidd works closely with over 325 brands. Partners include Disney, Marvel, HBO, CBS, and many more. At the time of writing, over 2 billion digital serialized collectibles have been issued and sold via the Quid marketplace!
Animoca Brands Fungible Tokens
Animoca Brands has helped to create various fungible tokens to be used across its catalog of blockchain-based games. Below are some of the most successful tokens to emerge from the Animoca Brands roster.
The REVV Token
The REVV Token is an ERC-20 utility token used as the primary currency across Animoca Brands' blockchain-based motorsport games.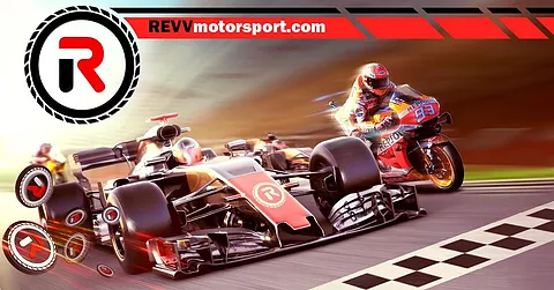 Listed on popular exchanges such as Uniswap, Chiliz, Mooniswap, Hotbit, and Kucoin, REVV enables true ownership of in-game assets and property tokenized on the blockchain. Currently, the REVV token is used in F1 Delta Time and will be used in the forthcoming MotoGP and Formula E blockchain-based games.
SAND Token
As mentioned earlier, the Sandbox token (SAND) is used for payments and interactions in the Sandbox decentralized gaming platform created in conjunction with Animoca Brands.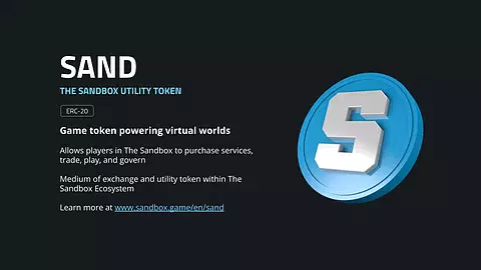 The SAND token is an ERC-20 token built on Ethereum and is available on several major exchanges including Binance, Huobi, and Uniswap.
GAMEE Token
The GAMEE Token (GMEE) is the base currency for the GAMEE digital entertainment platform.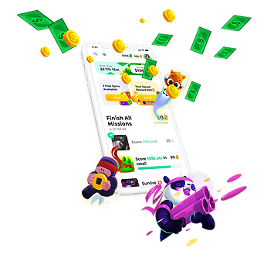 Also an ERC-20 utility token, GAMEE is used across multiple play-to-earn games throughout the GAMEE ecosystem. GAMEE is used as a unit of account for buying and selling in-game assets.
Animoca Brands Investment Portfolio
In addition to their own products, Animoca Brands has invested in several successful blockchain-based startups and gaming applications. This includes the popular Pokemon-inspired digital universe game Axie Infinity. Users collect Axies and battle them against each other in tournaments. Axie Infinity has nearly 20,000 monthly users and was the number one game on Ethereum in February 2021. See our Axie Infinity deep dive article for a more in-depth review.
Another successful start-up with backing from Animoca Brands is Flow blockchain, partnering with Dapper Labs. Flow is the blockchain hosting the popular NBA Top Shot non-fungible tokens (NFTs). Dapper Labs is also responsible for the infamous digital breeding game, CryptoKitties. The digital pet game saw so much usage in 2017 it created network congestion on the Ethereum blockchain!
In line with making non-fungible tokens (NFTs) more accessible to everyone, Animoca Brands has invested in the largest NFT marketplace in the industry, OpenSea. OpenSea brands itself as the 'eBay' of NFTs. The platform offers an easy-to-navigate user experience for both sellers and investors. Moreover, OpenSea allows users to host their own 'shops' within the OpenSea platform. Be sure to save our 'What is OpenSea?' article to learn more.
The popular interoperable sharding protocol, Harmony, is also backed by Animoca Brands. This is in addition to other games, including Alien Worlds and other NFT marketplaces.
Animoca Brands Summary
Animoca Brands provides cutting-edge blockchain games and digital entertainment platforms with some of the biggest names in the industry. As the digital collectibles space begins to thrive, Animoca Brands is positioned to be at the center of this exciting movement. Furthermore, with an impressive suite of products, Animoca Brands is helping to bring mass adoption to crypto and blockchain to a huge potential fan base of popular culture and collectibles. Blockchain games are fast becoming one of the hottest trends in crypto. With major gaming companies now embracing blockchain, we look forward to a great deal of innovation in the space!
To learn more about how blockchain technology can be implemented into different types of business models, be sure to see the Blockchain Business Masterclass at Ivan on Tech Academy! You'll learn how blockchain can be integrated with current centralized IT systems. Moreover, with Ivan on Tech Academy, you can learn how to be fully compliant within this emerging industry. See our FinTech 101 and U.S. Taxation of Digital Assets courses to learn how! Also, don't forget to follow us on Twitter @academy_IOT. We'd love to know your thoughts about Animoca Brands!