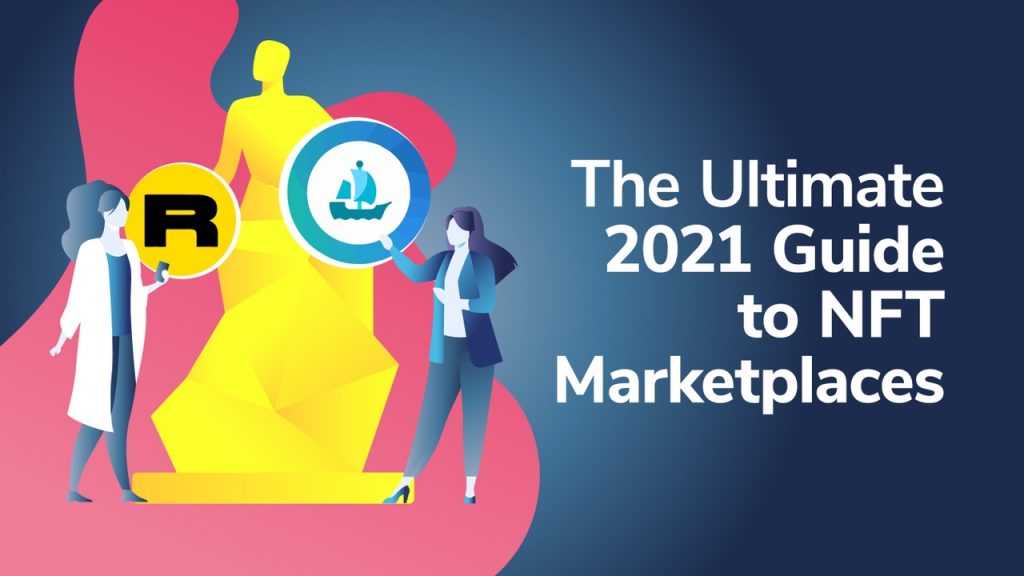 Non-fungible tokens (NFTs) have seen an immense surge in interest and trading volume over the past few months. Various celebrities have begun promoting different new NFT products, and recently, an artist is even selling their latest album constructed of 10 NFTs. In addition to celebrity collectibles and album downloads, NFTs can come in many different shapes and forms. Consequently, as a natural technological progression, a growing number of NFT marketplaces are emerging as a space to buy, trade, and sell the different types of unique digital assets available. This is why we've compiled this ultimate 2021 guide to NFT marketplaces!
In this article, we're going to explore different popular NFT marketplaces and the digital assets they offer. Moreover, we'll discover what makes each platform unique, and how NFT marketplaces will be used as everyday platforms in the future.
If you want to learn how to avoid scams and purchase and store your crypto safely, be sure to see Ivan on Tech Academy's Crypto Basics course. The course provides a video-guided step-by-step tutorial, making accessing cryptocurrency easy for anyone! Moreover, Ivan on Tech Academy has an interactive and engaging community of students. Here you can meet new people and discuss ideas with like-minded individuals!
What are Non-Fungible Tokens (NFTs)?
Non-fungible tokens (NFTs) are cryptographic digital assets. However, they are significantly different from their cryptocurrency counterparts. Bitcoin, Ethereum, and other cryptocurrencies are all fungible. This means that one BTC is of equal value to another BTC. All fungible tokens are interchangeable and transferable between addresses, each carrying the equivalent value information as the other native tokens on the blockchain. Additionally, many fungible tokens are divisible into smaller units. For example, one Bitcoin is equivalent to 100 million satoshis. Also, Ethereum is broken down into base units called Wei, with different Wei values being divided into categories named after historic scientists that have contributed to the programming developments that have led to the Ethereum Network.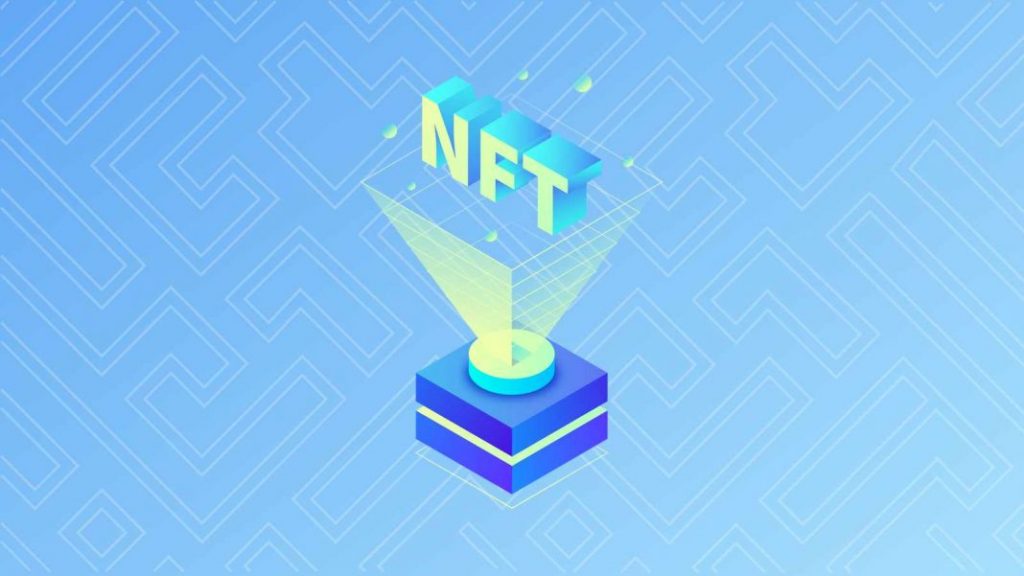 On the other hand, non-fungible tokens (NFTs) are unique and can not be broken down into smaller units. NFTs represent a unique piece of data that is transparent on the blockchain and verifiably scarce. NFTs can represent just about anything! They could provide mathematical verification of educational certificates or individual licenses. NFTs can also represent an object or experience. American DJ 3LAU's NFT album offered one token holder the opportunity to write, record, and have an influence on one of the artist's next released songs. Moreover, the introduction of financial NFTs could put the NFT market front and center for financial institutions.
Additionally, non-fungible tokens (NFTs) can be used as collectibles and in-game items. These are the most popular types of NFTs currently, as it brings a new paradigm of reality to gamers. Players are now able to own and have rights to certain characters, or objects within a game!
Popular NFT Marketplaces
There are hundreds of thousands of non-fungible tokens (NFTs) available through various NFT marketplaces. However, not all NFT marketplaces can facilitate the same NFTs due to the various token standards. The Ethereum blockchain was the first to create a non-fungible token standard, ERC-721.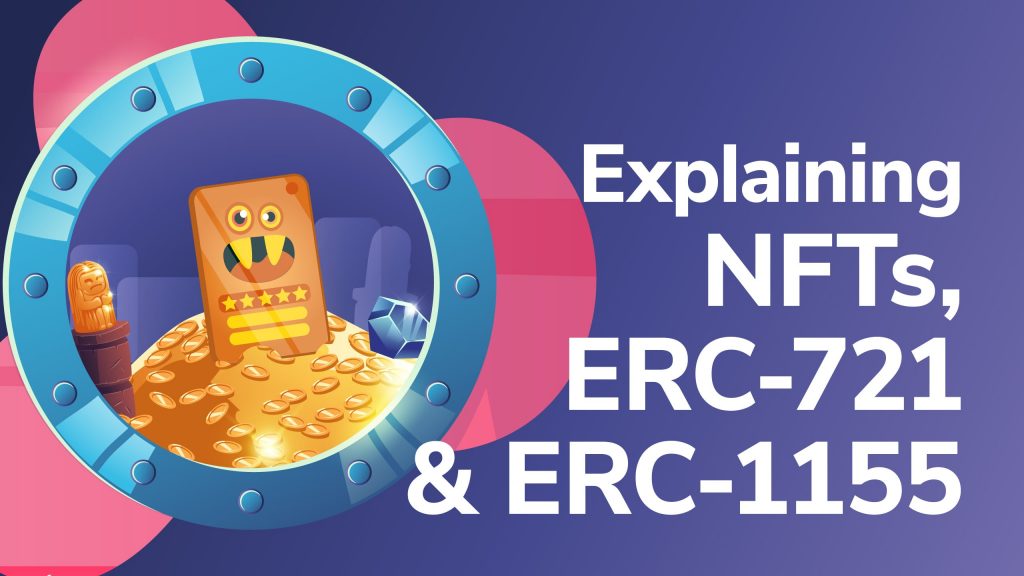 This was shortly followed by the ERC-1155 token standard, which is similar to ERC-721. However, ERC-1155 tokens can allow multiple NFTs to be bunched and transacted together. This is particularly useful for swapping multiple armor pieces from one character to another within a game. Also, Binance Smart Chain released its NFT token standard BEP-721 in late 2020, and the BEP-1155 standard earlier this year.
As the popularity of non-fungible tokens is increasing, so too is the number of different NFT marketplaces popping up. Below we have mentioned some of the most popular NFT marketplaces, but make sure to do your own research before trying out any platform! Also, the safest way to enter an NFT marketplace is through the official site of CoinGecko or CoinMarketCap to avoid going to a false or scam site.
Rarible
As one of the most popular NFT marketplaces to emerge in 2020, Rarible has seen a lot of success in recent months. Rarible was designed as the world's first community-owned NFT marketplace, with the native ERC-20 RARI token powering it. Holders of the RARI token receive governance rights with the ability to vote or put forward any protocol proposals. According to Rarible, RARI is the first token used for governance within the NFT space.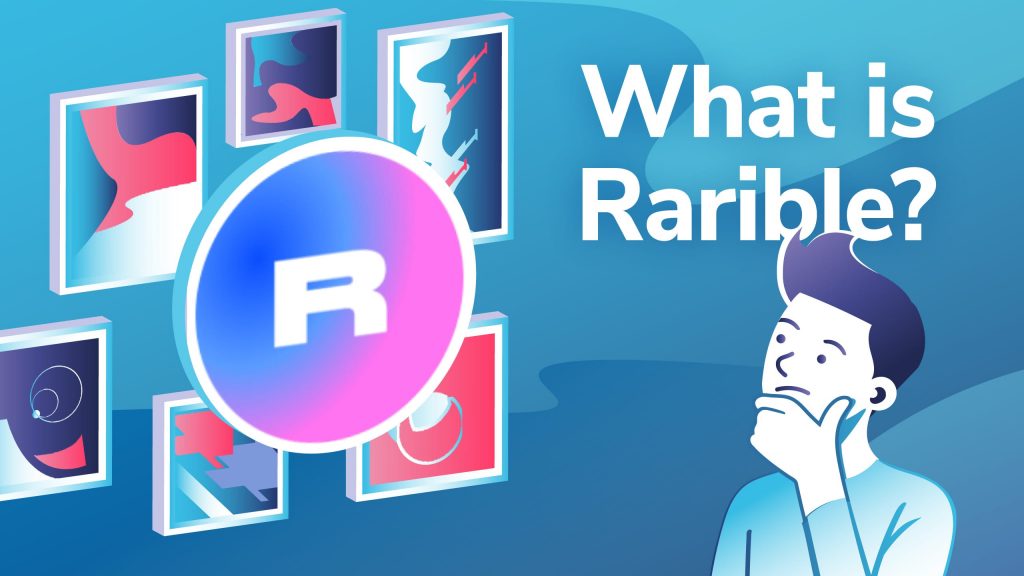 Additionally, Rarible brought about the concept of "Marketplace Liquidity Mining". Alongside the ability to purchase non-fungible tokens (NFTs), the RARI token is rewarded to active users on the platform for buying and/or selling on the NFT marketplace.
Anyone can create an account, and it's very easy to set up. However, make note of the small tick on the profile picture to prove it is a verified account when purchasing NFTs. Rarible is an excellent platform with a responsive team, however, it does struggle at times with spam accounts. Make sure to do your own research when purchasing from any account to ensure the seller is legitimate.
The range of NFTs available is in the hundreds of thousands. Rarible tends to lean more heavily towards art, however, other categories include domain names, collectibles, and gaming items.
OpenSea
OpenSea is the largest and longest-standing NFT marketplace, going strong since 2017. The platform offers all different kinds of non-fungible tokens, from domain names, art, collectibles, gaming items, to tokenized representations of physical assets! Anything goes - OpenSea markets itself as the 'eBay' of the NFT world! OpenSea allows users to visit other NFT marketplaces, from independent sellers to the popular CryptoPunks and the Rarible NFT marketplace.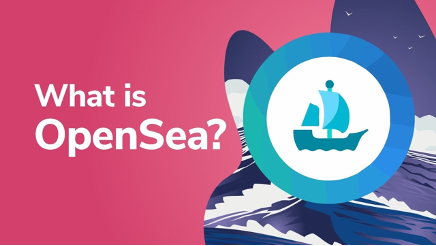 OpenSea also offers hundreds of thousands of NFTs ranging in price from around 0.05 ETH to 500+ ETH. The platform hosts a wide variety of assets to suit all budgets. Moreover, OpenSea makes it super easy for anyone to build and host their own NFT marketplace for ERC-1155 and ERC-721 assets. These could be users' own individual designs, or selling on rare CryptoKitties or Axies, to virtual land within Decentraland or The Sandbox!
The Sandbox
The Sandbox is one of the most popular decentralized virtual reality platforms in crypto. Users can purchase ERC-721 and ERC-1155 LAND tokens with ETH and soon with the SAND token too. LAND can be purchased as individual LANDS, ESTATES (multiple LANDS), or DISTRICTS (multiple ESTATES). Beyond LAND, The Sandbox offers anything and everything needed within a decentralized metaverse.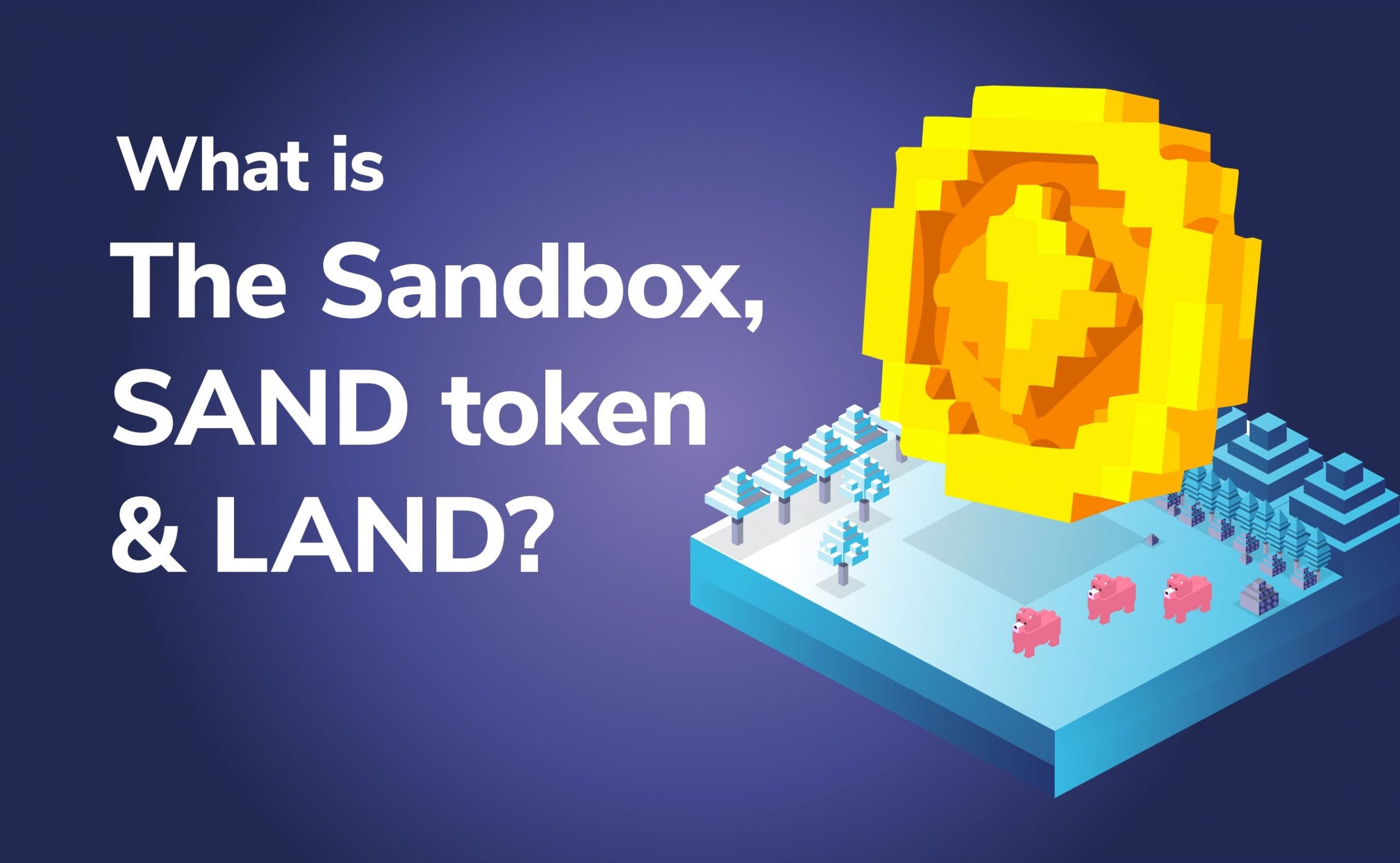 For users who know how to play their cards right, The Sandbox can offer the opportunity to earn a passive income with crypto. Purchasing and owning LAND means entrepreneurial users can create meaningful experiences on their LAND and charge an entrance or activity fee.
The Sandbox NFT marketplace is available for anyone to upload their creations from The Sandbox's own 3D virtual modeling software, VoxEdit. Users can make use of the NFT marketplace in The Sandbox to sell their own creations, or purchase NFTs for their own metaverse.
Axie Infinity
The Axie Infinity NFT marketplace is home to the AXIE creatures, similar to the 2017 CryptoKitties breeding game. Each NFT Axie is unique and can be bred with other Axies in a calculative and formulaic way for the best probable outcome for scare characteristics. Axies can be used in battle tournaments, with winners receiving crypto prizes. This is what makes Axie NFTs desirable for many users, as they want their Axies to perform well in battle and win! This is accomplished by strategically purchasing the best NFT assets to enhance the gaming experience.
Stay ahead of the markets with real-time, on-chain data insights. Inform your trades with true market alpha!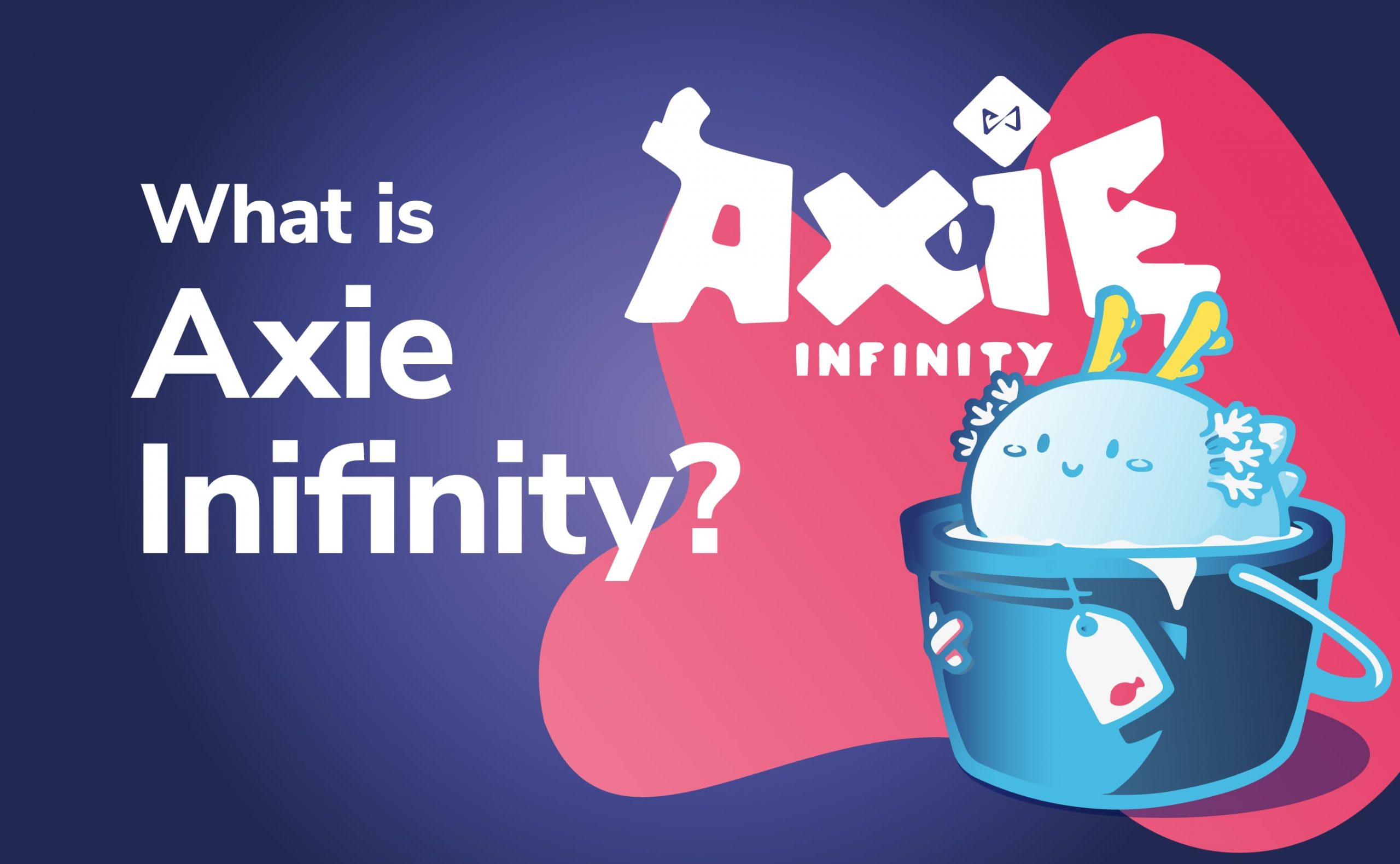 Users have the option to purchase Axies from an egg, with no prior knowledge of how an Axie may turn out. Alternatively, there are options to purchase Axies of different ages throughout their lifespan. Alongside Axie creatures, the NFT marketplace on Axie Infinity features items to add to Axie's land, collection, and skill set.
In fact, Axie Infinity has been voted as #1 game on Ethereum with over 19,000 monthly active users, generating over 6,400 ETH in revenue. Earlier in February 2021, the Axie marketplace saw the largest NFT transaction so far, with 15 plots of Axie Land selling for 888 ETH, around $1.5 million at the time of sale.
BakerySwap
One of the most innovative aspects of the BakerySwap protocol is how the project created the first NFT supermarket on Binance Smart Chain. BakerySwap's NFT supermarket hosts digital art that can be paid for in the native BAKE tokens. Different categories include Binance, Bitcoin, Musk & Doge, and most recently, Banana & BAKE.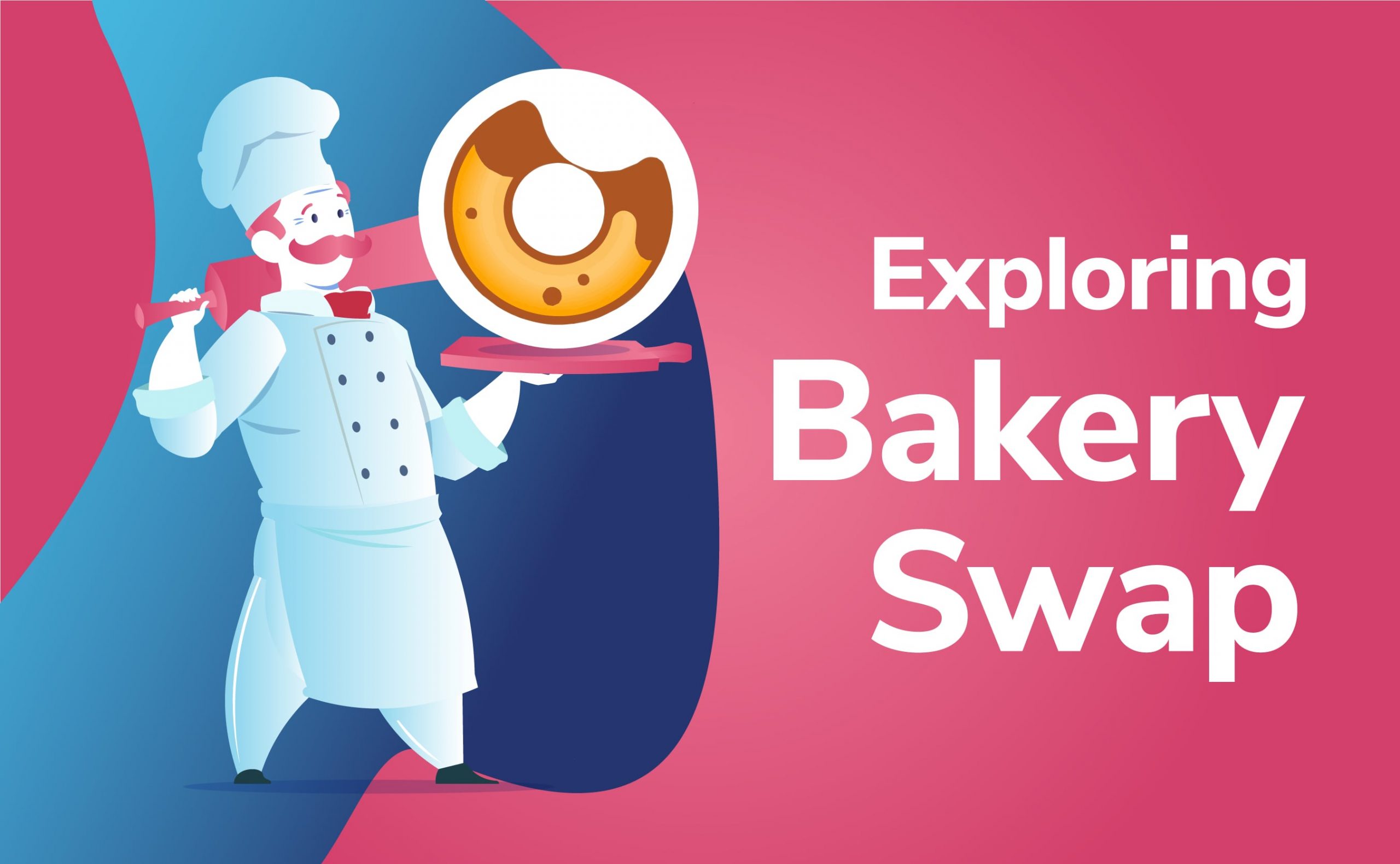 NFTs can be used in 'combo meals' to earn bonus BAKE tokens. Moreover, minting and selling your own artwork could not be easier! When on the BakerySwap NFT supermarket landing page, click 'Mint Artwork'. Next, upload your original artwork and fill in a few details about the artwork and yourself as the artist. Finally, click 'Mint'! This will then be added to the NFT marketplace on BakerySwap.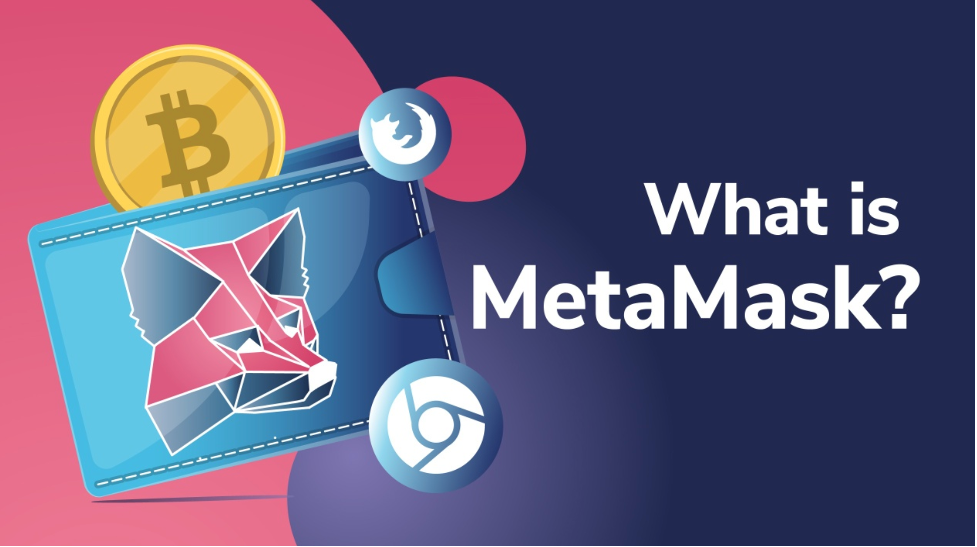 To use these protocols, you'll first need to learn how to use MetaMask. To learn how to use Metamask, be sure to check out the DeFi 101 course at Ivan on Tech Academy. Following this, if you want to take your Defi game a step up, take a look at our DeFi 201 course. This course is designed to teach you exactly how to navigate the crazy world of DeFi safely while making the most of the opportunities available in this young industry!
PancakeSwap
With a similar interface and user experience to BakerySwap and Uniswap, PancakeSwap is an all-in-one Defi suite. PancakeSwap features various services along with an NFT marketplace. However, PancakeSwap non-fungible tokens (NFTs) are currently limited to rather 'sweet' bunny characters, conveniently named after delicious sugary treats! When connecting your wallet with PancakeSwap, you can select a character to represent you on the platform!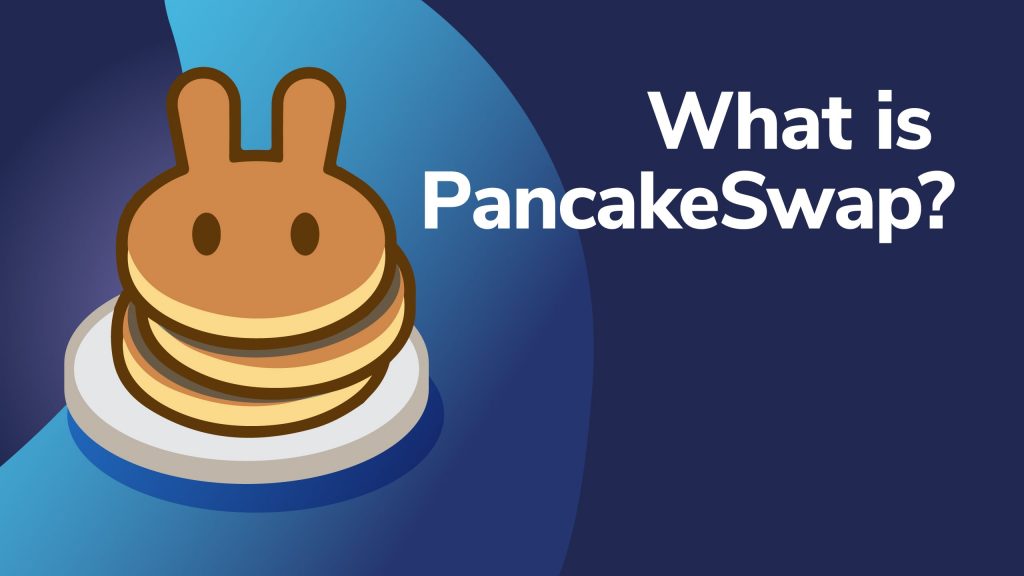 Though the purpose of these cute characters is still unclear, PancakeSwap is a multi-utility platform with its finger on the pulse. Soon, we will likely see further utility brought to the NFT part of the platform. PancakeSwap has been increasing gamification with the introduction of 'teams'. In the future users will be able to take sides in healthy competition using the PancakeSwap platform. This element of the project could also benefit from the addition of NFTs.
The first 8,888 users to make profiles on PancakeSwap received a limited edition 3D "Bullish" Lunar New Year animated NFT. Furthermore, the first 1,900 profile creators received the "Hiccup" NFT.
Solible
Solible is the recent NFT marketplace created on the Solana blockchain. Although this project hasn't yet seen as much volume as the others mentioned, this is certainly one to watch. Solana is currently the fastest blockchain in the world and has gone from success to success in recent months. Solana's decentralized exchange 'Serum' has also seen huge growth since its launch. Now, we see the introduction of Solana's NFT marketplace for redeemable NFTs, Solible.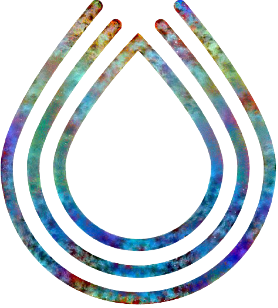 Items bought on Solible are done so using either USDC, FRONT, or SRM tokens. Solible doesn't have as many products for sale compared to other popular NFT marketplaces in this article. However, Solible includes NFT items pegged to real items. These include exclusive socks, t-shirts, cold storage wallets, and even a Dogecoin painting. Solible is presenting a new take on the popular NFT marketplace model by focusing on redeemable NFTs. Users can purchase digital tokens then securely redeem them for limited edition products or experiences.
GhostMarket
GhostMarket is another up-and-coming project to keep an eye on, launching as the first cross-chain NFT marketplace. This means that NFT assets purchased on the Ethereum blockchain, for example, could be traded with other NFT assets from the NEO or Phantasma blockchains. GhostMarket could also facilitate Binance Smart Chain or the Solana blockchain in the future.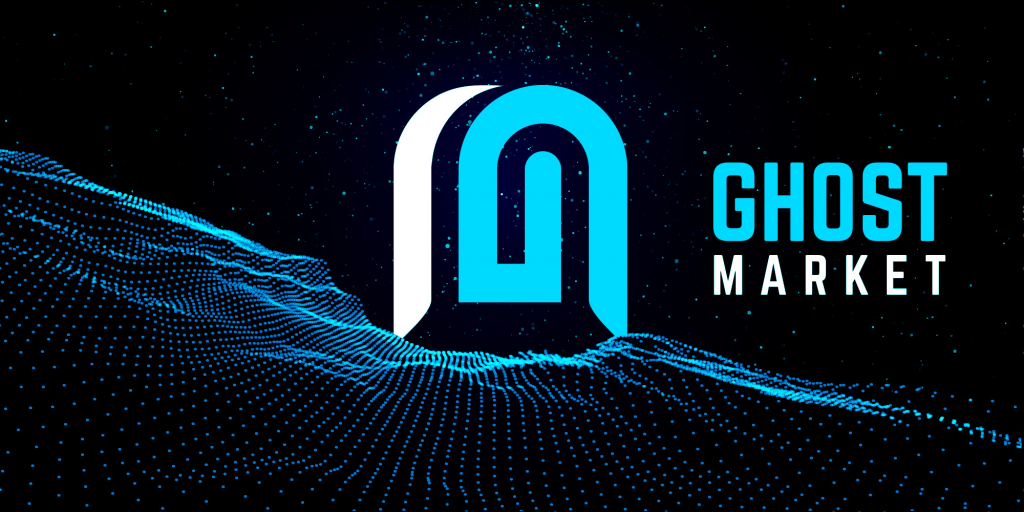 Interoperability between chains is the next step in the NFT marketplace evolution. GhostMarket soon recognized this and created a platform hosting over 266,000 non-fungible tokens (NFTs) on top of the Phatansma blockchain. Operating through a dual token system, users of Ghostmarket can purchase NFTs using either the native SOUL or KCAL tokens.
Popular NFT Marketplaces Summary
As non-fungible tokens (NFTs) continue to hit mainstream media we can expect increasing growth and trading volume within the industry. Furthermore, this would also increase demand for facilities and simple cross-chain user experiences when trading NFTs.
There are certainly lots of promising NFT marketplaces out there. However, the technology has yet to be developed to facilitate a fully interoperable marketplace, allowing smooth cross-chain NFT transactions between multiple blockchains. However, the industry is booming and welcoming of innovative new projects.
As this industry is so young, the opportunities available are plentiful. If you have a passion for NFTs, collectibles, gaming, and blockchain, then perhaps you should consider a career in blockchain!
If you want to learn more about crypto gaming, check out the Ethereum Game Programming course at Ivan on Tech Academy. Also, be sure to take a look at the Unity Blockchain Game Development and Enjin Blockchain Development courses to learn how to create your own crypto gaming platform from scratch! Here, you can learn how to program your own decentralized gaming platforms using different token standards, and much more! There has never been a better time to learn a new skill or train in a new industry. Blockchain gaming is one of the fastest-growing industries right now, so why not do something you love for a living? Check out Ivan on Tech Academy today to find your perfect career in crypto!