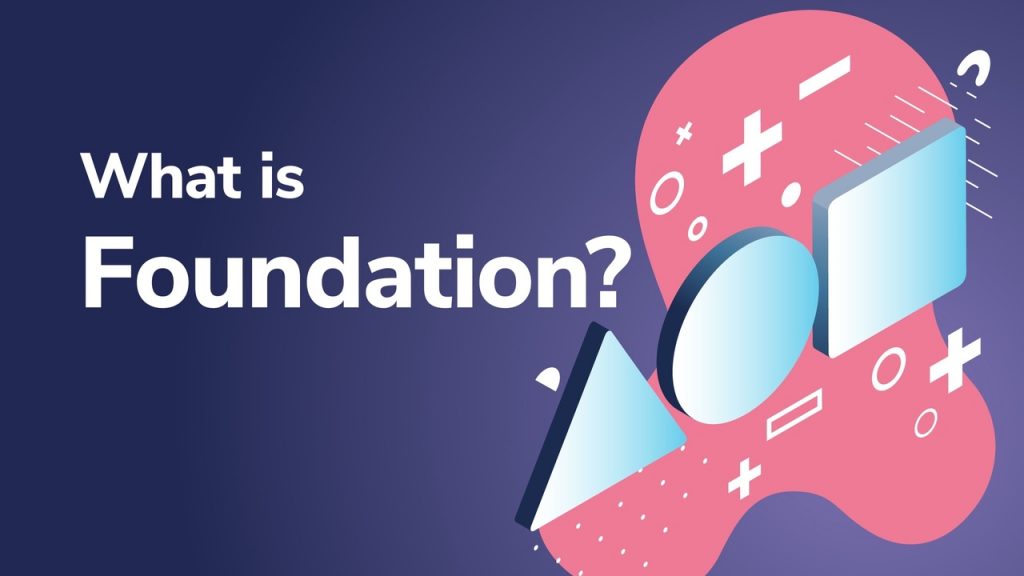 Foundation, stylized as "Foundation.app", is a platform for live auctions of digital art and NFTs. The platform features live bidding for various Foundation artworks, including the Edward Snowden NFT. Foundation is a simple and easy-to-navigate suite for NFT artists and digital art enthusiasts to participate in decentralized auctions for an array of creative pieces. Furthermore, this is achieved in a decentralized and transparent manner using the Ethereum public blockchain.
In this article, we're going to explore Foundation and the digital art bought and sold on the platform. Also, we'll discuss how non-fungible tokens (NFTs) are creating a new and exciting digital economy for artists, and why Foundation.app artworks and NFTs are becoming so popular!
To bid in auctions using Foundation, you'll need to connect with a Web3 wallet, such as MetaMask. For readers new to the industry who have yet to purchase crypto or invest in non-fungible tokens (NFTs) we would strongly recommend seeing our Crypto Basics course at Ivan on Tech Academy first. When it comes to investing in cryptocurrency, privacy and security are paramount. If you're unsure, Ivan on Tech Academy provides industry expert-led, video-guided tutorials for setting up an exchange account, investing in cryptocurrency, plus tips to avoid scams!
Moreover, once you have invested in cryptocurrency, to discover how to interact with these funds across multiple decentralized finance (DeFi) protocols using MetaMask, see our DeFi 101 course. Once you understand how to navigate and utilize a Web3 wallet, the possibilities are endless! Check out or DeFi 201 course to learn how to take out flash loans, create decentralized hedge funds, take advantage of crypto arbitrage opportunities, plus much more!
Exploring Foundation
Foundation is a simple application used for bidding on digital art on the Ethereum blockchain. The platform aims to become the new creative economy for digital art. Here, people can buy, sell, and browse digital art within a simple user interface.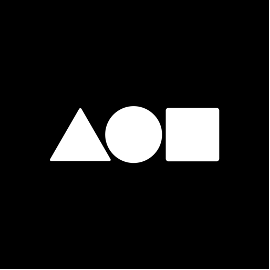 Foundation.app artworks are tokenized on the Ethereum blockchain using non-fungible tokens (NFTs). To fully appreciate the value proposition of Foundation, it's important to have a good understanding of how NFTs work. In case you're unfamiliar with NFTs, below is a short recap.
Non-Fungible Tokens
The dictionary defines 'fungible' as "replaceable by another identical item" and "mutually interchangeable". Fungible tokens are regular currencies, both crypto or fiat, that can be used as a medium of exchange in transactions. Often, fungible tokens can be divisible into smaller units (e.g. 100 million satoshis in one BTC). However, non-fungible tokens are the exact opposite.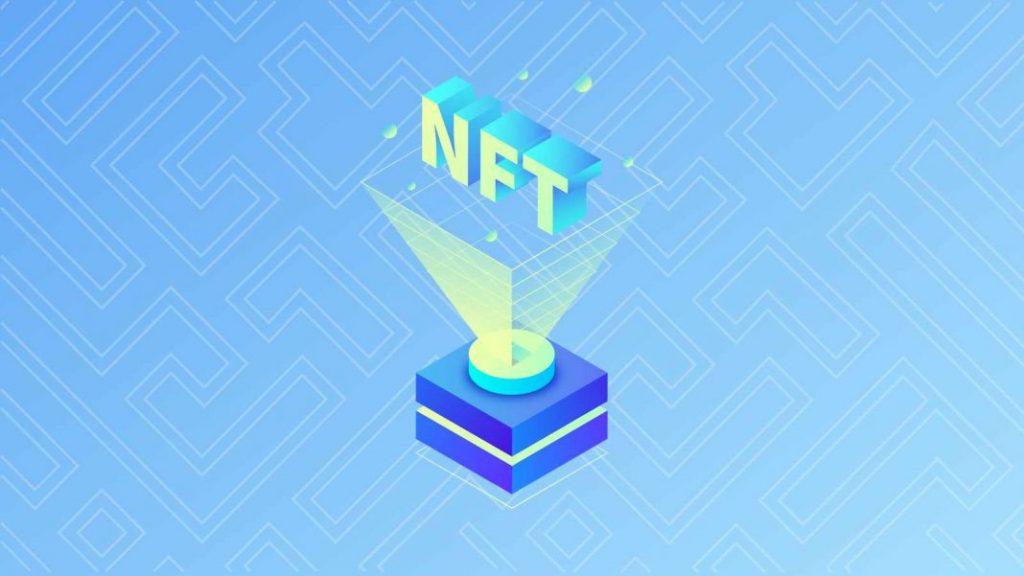 Non-fungible tokens (NFTs) represent a unique data set or individual value. This means that one NFT is not directly interchangeable with another NFT. Additionally, NFTs can only be sold as whole units and not be broken down into smaller units. On Ethereum, the NFT standard most often used for collectibles is ERC-721. As the development of NFTs continues, it is possible (as we'll soon see) for multiple wallet addresses to purchase one NFT, and hold a percentage share of the NFT. Moreover, NFTs can be sold as multiple non-fungible tokens batched together. This can be useful for gaming items, being able to transfer a multi-piece suit of armor between different blockchain-based games. In this instance, the token standard required is slightly different, using the ERC-1155 standard.
Arguably, the most common use case for non-fungible tokens (NFTs) is for decentralized gaming and digital artwork. This has recently extended to the music industry, with many top performing artists now choosing to release music as NFTs. These NFTs can be cryptographically programmed to contain exclusive hidden tracks, merchandise, and even fan experiences with the artists!
However, the predominant type of non-fungible token (NFT) sale has been within decentralized marketplaces for in-game virtual assets. Also, digital artwork and collectibles are heavily featured across many NFT marketplaces as one of the most frequently occurring types of NFT.
NFT Marketplaces
Non-fungible tokens (NFTs) can represent nearly any piece of tokenized data, with a broad array of use cases (we'll discuss these in more detail later on). But, how do you buy NFTs?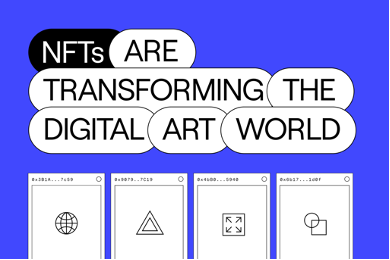 Unless facilitating a direct peer-to-peer transaction of a non-fungible token (NFT), the chances are, you will need to become familiar with an NFT marketplace if you'd like to start investing in NFTs. There are many different NFT marketplaces out there, so make sure to do your own research to ensure the platform is legitimate. Different NFT marketplaces offer NFTs on different blockchains that coincide with the correlating token standard. For example, BakerySwap hosts an NFT marketplace on Binance Smart Chain, supporting the BEP-721 and BEP-1155 token standards. Whereas, the NFT marketplace we're exploring today is created on Ethereum. Therefore, Foundation.app supports both the ERC-721 and ERC-1155 NFT token standards.
NFT marketplaces are more often than not decentralized and at the moment only accept payments in cryptocurrency. This is predominantly in Ethereum (ETH), as the largest smart contract-enabled blockchain hosting the majority of decentralized applications (dApps). However, individual platforms can have their own native currency. Also, NFT marketplaces found in blockchain-based games may have their own designated in-game cryptocurrency to pay for NFTs (e.g. Decentraland). This means that users of NFT marketplaces and potential NFT investors need to be familiar with interacting with different crypto wallets.
What is Foundation.app?
Foundation is an application that facilitates live auctions for non-fungible tokens (NFTs). Here, users can bid on digital artwork by NFT artists using ETH. NFTs can then be stored in a Metamask wallet and resold on other NFT marketplaces like OpenSea or Nifty Gateway.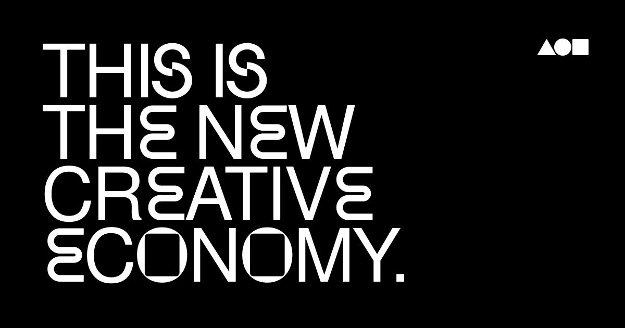 Foundation is a straightforward and easy-to-use platform. NFT marketplaces can often be daunting to use for the first time. However, Foundation has created a platform that streamlines the user experience, providing a simple platform for bidding on digital art.
Foundation.app Creators
All Foundation creators have a profile page. This page displays the artist's work and the bidding history of each piece created. Also, the creator profile displays a short bio and links to social media accounts.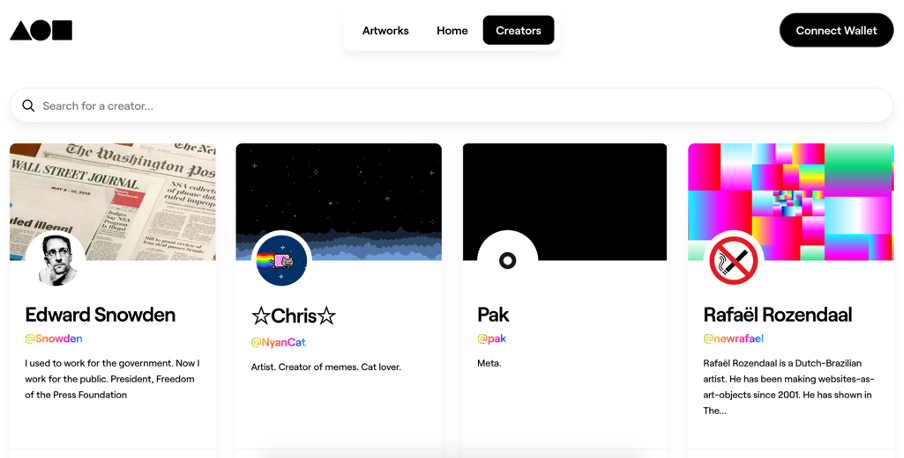 Furthermore, each piece created using Foundation can be tracked on the Ethereum blockchain using the Etherscan block explorer. This adds a layer of transparency and trustlessness to the auction process that makes it easy to see when a piece was created, who created it, and a full history of who has owned it since.
Foundation Artworks
Users can view and participate in live auctions for NFT artworks. Also, creators can put in place a reserve for the auctioning of artwork. Any art that does not meet the reserve price during an auction goes to the 'reserve not met' section of the Foundation artworks page. Furthermore, a full bidding history of Foundation artworks sold by creators on Foundation can be observed on the platform. This includes the total amount of ETH paid for by the final bidder.
If the idea of creating your own non-fungible token (NFT) from scratch sounds appealing, Ivan on Tech Academy can help you achieve this goal! See our Ethereum Game Programming course to learn how to design and deploy NFTs, plus your very own decentralized marketplace too! For programmers unfamiliar with blockchain, we would highly recommend seeing the Ethereum Smart Contract Programming 101 course first to learn the basics of the Solidity programming language. Moreover, upon completion, you could check out our Ethereum Smart Contract Programming 201 course to discover how to develop your own decentralized exchange (DEX)!
Many believe as they have no programming experience, that this is not achievable. However, Ivan on Tech Academy has repeatedly equipped students with no coding background, with the knowledge and confidence to become a blockchain developer in just a few months. For our readers completely new to programming, we would strongly recommend our Javascript Programming for Blockchain course. This course will provide the basic foundations of programming using Javascript. These skills can then be transferred to our smart contract programming courses. Start your programming journey today, with an engaging, friendly, and active community of like-minded students, at Ivan on Tech Academy!
Edward Snowden NFT
The first and only official Edward Snowden NFT that was put up for auction on Foundation was "Stay Free" (Edward Snowden, 2021). The NFT artwork was auctioned on behalf of Freedom of the Press Foundation, of which Snowden is president. Freedom of the Press Foundation "protects, defends, and empowers public-interest journalism in the 21st century". Their aim is to provide cutting-edge journalism that promotes transparency and decentralization.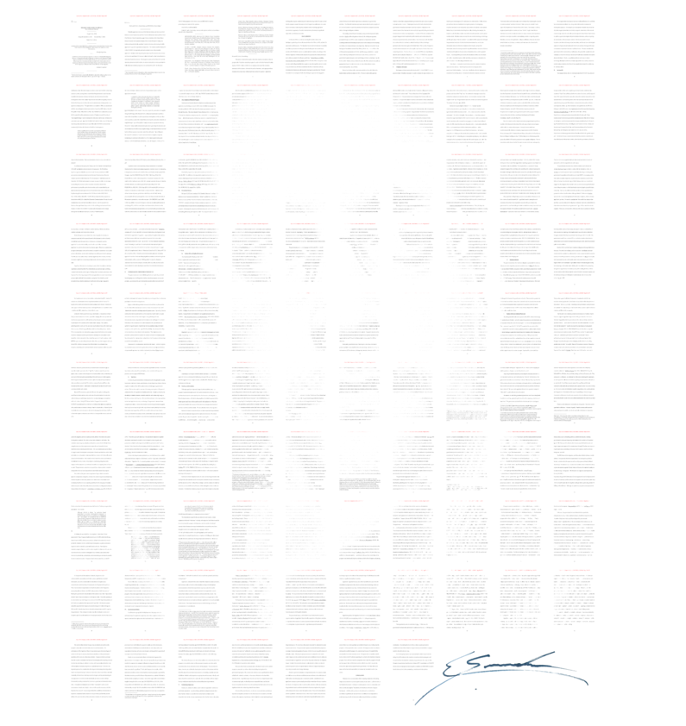 The signed piece combines the "landmark court decision ruling the National Security Agency's mass surveillance violated the law, with the iconic portrait of the whistleblower by Platon (used with permission)." The Edward Snowden NFT is the highest-selling piece to be sold on Foundation app to date. Furthermore, all proceeds from the auction of the Edward Snowden NFT went to charity for initiatives created by Freedom of the Press Foundation to empower journalists and promote decentralized media.
The Edward Snowden NFT was bought by PleasrDAO. PleasrDAO is a decentralized autonomous organization (DAO) that has come together to create a new niche in shared digital art ownership. The Snowden NFT was sold for 2,224 ETH, worth around $5.4 million at the time. The group originally formed to purchase NFT artist "pplpleasr's" Uniswap advert. Since, pplpleasr has become an honorary member of the DAO.
This shared ethos and commitment to decentralization are what makes this particular piece so special for Foundation. Furthermore, the auction was followed live by Edward Snowden on Twitter, with his 4.6 million followers! This is exposing fans of the whistleblower to NFTs and blockchain technology that may have never come across the technology in the past. With such a huge audience, it is creations like the Edward Snowden NFT that could bring about the mass adoption of NFTs. Moreover, it emphasizes the potential use of blockchain for social good.
Why are NFTs Becoming so Popular?
Non-fungible tokens (NFTS) have seen a huge surge in popularity since the introduction of the crypto-collectibles game CryptoKitties in 2017. Since then, the use cases for NFTs have become increasingly innovative and abundant. Though NFTs have largely been made popular by collectibles and gaming platforms, NFTs can be used in many different scenarios. These include housing and real estate, the energy industry, healthcare, fashion, insurance, sports, and much more!
The ability to tokenize assets on the blockchain has opened up a world of opportunity in various sectors. However, it is seemingly the arts and in crypto gaming that NFTs have begun to flourish. Although, with the rise of crypto-based fan-engagement platforms such as Chiliz, soon we could see NFTs seeing mainstream adoption in sports entertainment.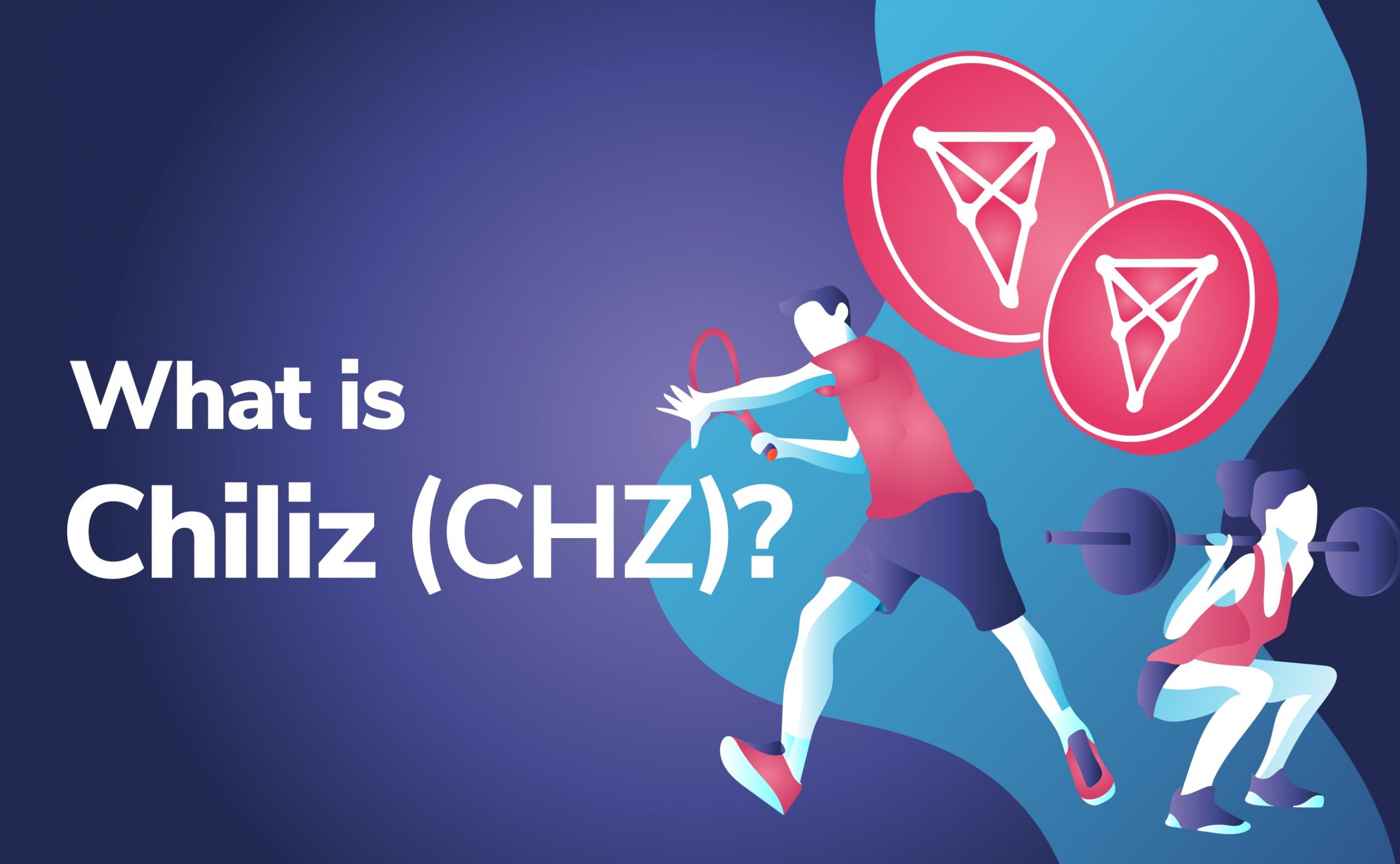 NFTs lower the barrier of entry for artists, creators, and brands to provide unique experiences and digital art that can be seen by anyone. Moreover, an artist no longer has to pay a hefty fee to a gallery to display their work. Also, investors can be assured about the provenance and authenticity of tokenized art on the blockchain.
Foundation Summary
Foundation is making non-fungible token (NFT) art auctions accessible and appealing to all. With a simple user interface and easy-to-use functionality, Foundation.app aims to become the go-to platform for NFT auctions. Furthermore, as the platform continues to see increased adoption, the Foundation community is redefining how we think about NFTs. Moreover, Foundation is using NFTs for social good, to promote charitable causes and decentralization.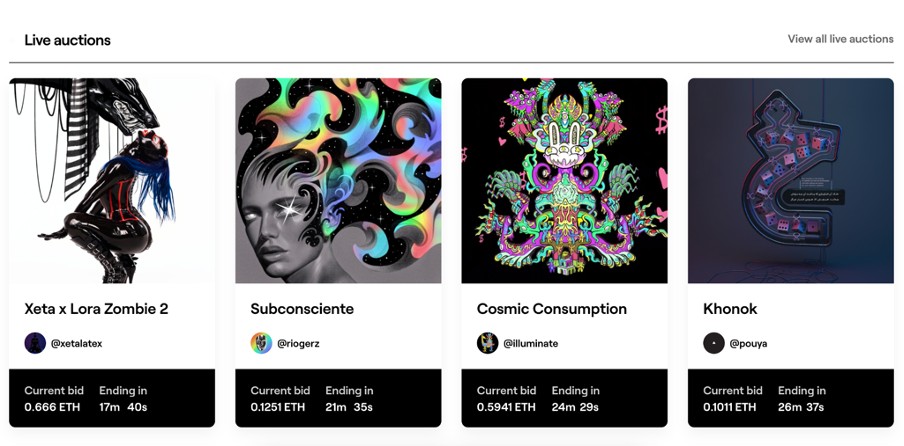 Foundation artworks are also available on the largest NFT marketplace at present, Opensea. Here, you can purchase NFT artwork originally sold on Foundation bundled with other NFTs including domain names from Ethereum Name Service (ENS). In the future, we could see even more interoperability between the Foundation.app and other NFT projects found on Opensea, such as The Sandbox and Rarible.
To discover how non-fungible tokens (NFTs) can be used to tokenize items in the supply chain industry, see our Blockchain in Enterprise course at Ivan on Tech Academy. Here you'll discover how blockchain technology is being integrated by some of the largest companies in the world using Baseline Protocol. Also, check out the OriginTrail 101 course to discover one of the most popular blockchain projects in supply chain management, including TRAC tokenomics, technology positioning, and the Knowledge-Economy Technology Stack architecture.
Could your business benefit from blockchain? Would you like to learn how to educate businesses around implementing blockchain into current centralized IT systems? Then see our Blockchain Business Masterclass course! To gain a deeper understanding of crypto regulation, see the FinTech 101 course at Ivan on Tech Academy! Discover the variety of courses available at the world's largest online blockchain education suite. Join over 30,000 students and make the first step towards a life-changing career in blockchain or crypto!