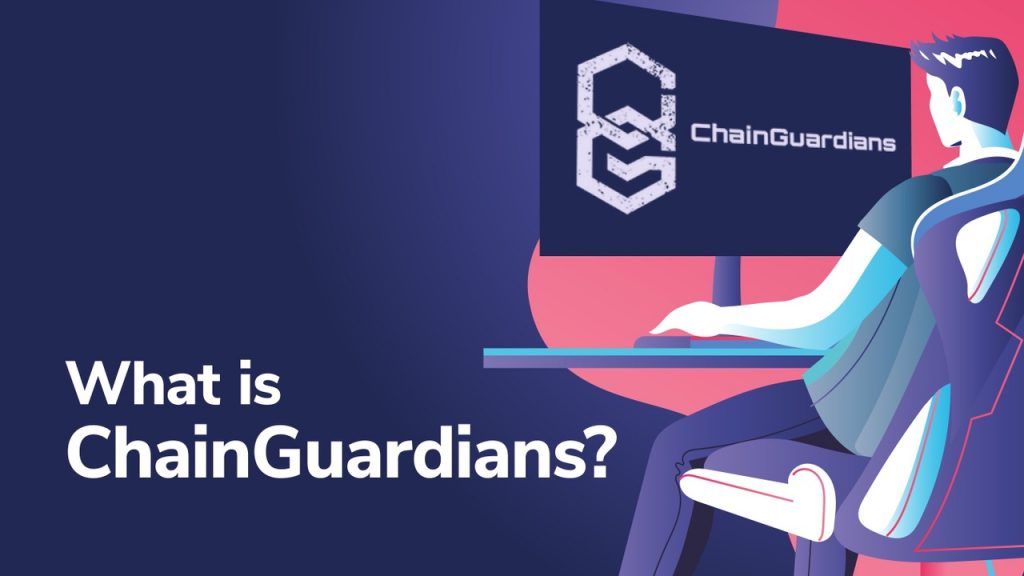 ChainGuardians is a blockchain gaming and collectibles ecosystem that rewards users for participating in crypto gaming experiences across various crypto platforms. Thanks to the use of non-fungible tokens (NFTs), players can build armies, battle, and exchange in-game assets for use in several gaming scenarios. Powered by the native ERC-20 ChainGuardians Governance Token (CGG), the ChainGuardians NFT universe is seeing increasing popularity among gamers. Moreover, with several major partnerships, integrations, and incentives, there has never been a better time to play ChainGuardians!
In this article, we're going to dive deep into the world of ChainGuardians and the ChainGuardians Governance Token (CGG). Plus, we're going to explore the different ways to use ChainGuardians and discuss ChainGuardians NFT mining, and the ChainGuardians NFT ecosystem.
ChainGuardians is an exciting and innovative blockchain-based game that requires using the decentralized web and in turn, Web3 wallets. If this is something you're not familiar with, Ivan on Tech Academy can teach you all you need to know in just a couple of courses! Start with our Crypto Basics course to learn how to create an exchange account, send, receive, trade, and store your crypto safely. Plus, you'll learn tips on how to avoid scams! 
Then, our DeFi 101 course equips you with the knowledge to install and navigate the most-used Web3 browser wallet, MetaMask. You'll also discover how to use this with some of the most popular decentralized finance applications available. Join over 30,000 students at Ivan on Tech Academy, today!
What is ChainGuardians?
ChainGuardians is a "unique universe where anime meets blockchain superheroes". Set in a post-apocalyptic world of war and volatility, Guardians form alliances and battle to save their respective blockchain worlds. Furthermore, ChainGuardians is underpinned by a full back-story, explaining the background of each Guardian with their own "Chronicle", and their place within the ChainGuardians ecosystem.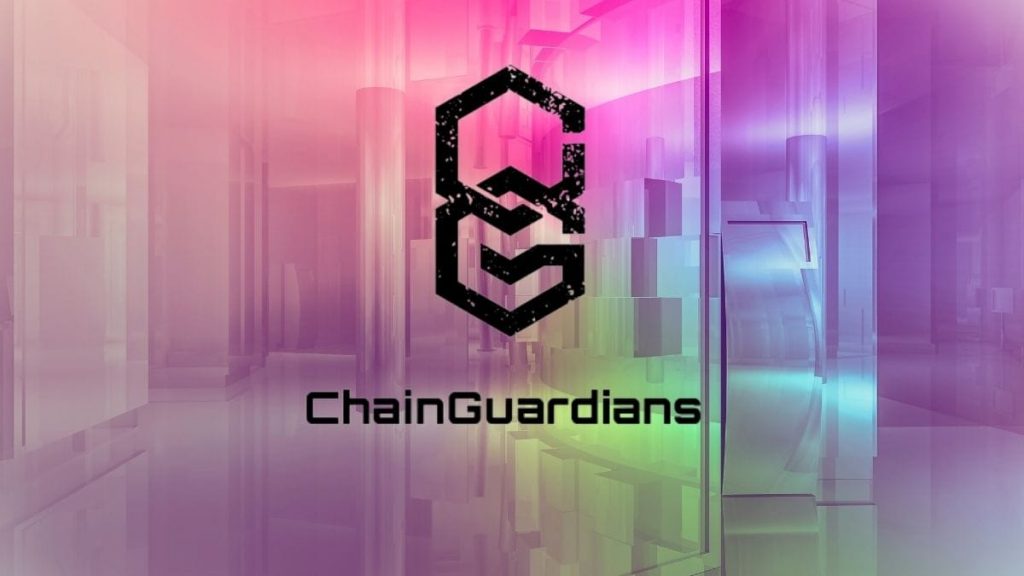 Popular games such as "Fortnite" are free to play, however, offer in-app purchases to enhance the gaming experience. With ChainGuardians, all in-game assets are published on the blockchain. This gives players full control of their in-game assets. Furthermore, the ownership history of all assets can be viewed on the blockchain.
ChainGuardians is set to disrupt the traditional gaming industry by giving players full, transparent ownership of in-game assets that can be traded freely and used across multiple platforms. This is great for developers, as they are not required to pay huge fees to be listed in the Apple App Store, for example. Plus, this allows players to have real skin-in-the-game, creating exciting, innovative gaming experiences, thanks to non-fungible tokens (NFTs).
Non-Fungible Tokens and Decentralized Gaming
Non-fungible tokens (NFTs) hit mainstream headlines in 2021 for the first time, featuring in Forbes, The Wall Street Journal, NME, and Rolling Stone Magazine. NFTs are pieces of code on the blockchain that represent individual unique data. This could be applied to a variety of use cases, with NFTs making it possible to tokenize almost anything on the blockchain. However, the predominant NFT use case hitting the headlines recently has been in the music and art industries. Famous artists and musicians have sold their NFTs, with many valued in the millions of dollars. Fans and investors are parting with substantial amounts of cash for exclusive opportunities and hopefully, a positive return on investment.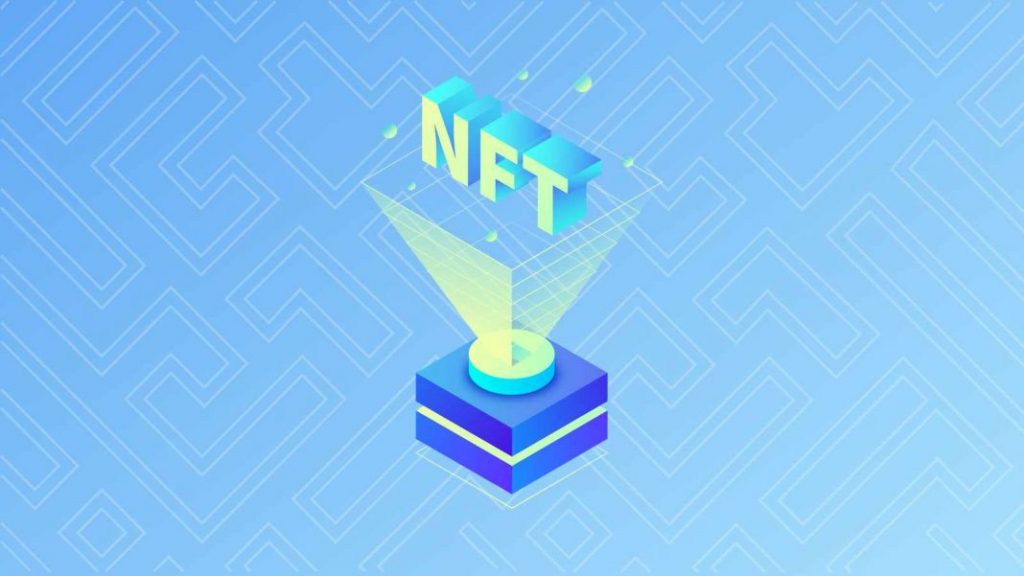 On the other hand, another big use case for non-fungible tokens (NFTs) at present, is within decentralized blockchain-based gaming. NFTs allow players to actually own their in-game assets, as opposed to a centralized game provider. Moreover, ownership is transparent on the blockchain, showcasing true authenticity. Also, some NFTs can be used within multiple games, allowing players to transfer their best assets within the blockchain gaming metaverse.
Guardians
Guardians are the characters within the ChainGuardians ecosystem. Each Guardian is tasked with defending their respective blockchain world. Guardians are represented within the ecosystem in the form of ERC-721 non-fungible tokens (NFTs). Guardians represent some of the biggest blockchains, including "Bitsee" of Bitcoin, "Binancio" of Binance, "Mudra" of Matic/Polygon, and many more! The artwork behind the "Binancio" character was created in conjunction with Binance's art director. Following the sale of the "Binancio" NFTs, all proceeds were donated to Binance Charity to provide lunches for children in Uganda. This raised more than $100,000!
A finite amount of each Guardian NFT will be minted. These Guardian NFTs can be purchased through the ChainGuardians platform, and then resold on secondary NFT marketplaces. At the time of writing, the first edition "Bitsee Naka" NFT is on sale for 99 ETH on OpenSea, equating to approximately $220,000. Each Guardian has different attributes and characteristics that determine their abilities and specialisms within a gaming environment. This is what distinguishes each character and the way they perform in battle.
A Twitter poll was held by ChainGuardians to determine the next character to appear in the ecosystem. The community voted for a male, futuristic character representing Chainlink that is both "good" and "friendly". In the future, we can expect to see more Guardians introduced as the ecosystem integrates more partnerships and expands with increasing adoption.
ChainGuardians Governance Token (CGG)
The ChainGuardians Governance Token (CGG) is an ERC-20 token that is the native currency used across the ChainGuardians ecosystem. There are three primary use cases for the CGG token:
Staking – ChainGuardians Governance Token (CGG) holders can stake tokens to earn non-fungible token (NFT) rewards, partner tokens, and POWER liquidity provider tokens (LPT). By locking up tokens, users can earn a passive income with crypto.
Governance – Holders of the CGG token can vote on proposals to change the design of the ChainGuardians ecosystem and other parameters of the protocol.
Payments – The CGG token is also used to purchase non-fungible tokens (NFTs) and collectibles throughout the ChainGuardians ecosystem.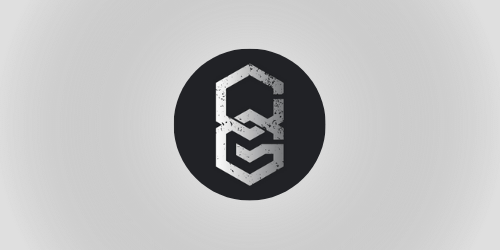 The play-to-earn gaming platform allows players to earn CGG tokens which can then be converted into CGG tokens or used to purchase in-game assets and for NFT minting fees. Moreover, the ChainGuardians Governance Token is essential for rewarding users for their participation.
How To Play ChainGuardians
There are several ways to interact with the ChainGuardians ecosystem. This includes both free-to-play, and play-to-earn battle options. Also, users can play ChainGuardians by taking advantage of the NFT mining platform.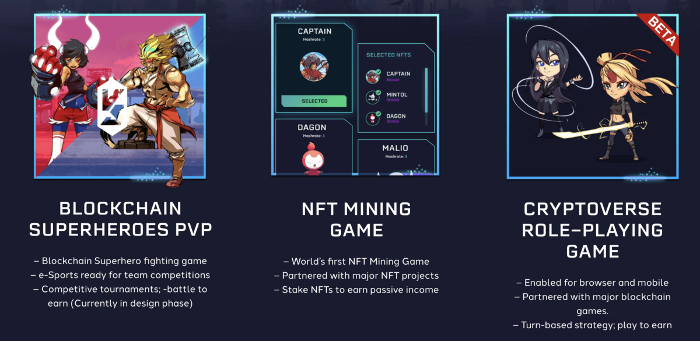 ChainGuardians NFT Mining
The ChainGuardians NFT Mining platform is an "innovative experience" allowing users to earn non-fungible tokens (NFTs) by staking their assets in pools using a Proof-of-Stake (PoS) consensus mechanism. By staking NFTs, users can also earn in-game credits that can be redeemed for ChainGuardians Governance Tokens (CGG). These CGG tokens can then be used to vote on governance proposals and purchase non-fungible tokens (NFTs).
Each NFT has its own individual hash rate. This determines the probability of a block being mined, as opposed to most Proof-of-Stake (PoS) mechanisms that favor those with a larger number of tokens staked for mining blocks. This provides a layer of equity across the NFT mining platform, as it is not the number of NFTs staked that determines the probability of a block being mined. Rather, it is the hash power of the NFTs staked that determines the potential profitability in terms of mining.
In April 2021, ChainGuardians announced plans to integrate DuckDAO assets into its NFT mining platform. This allows interoperability with one of the biggest names in the crypto industry and is one of many partnerships that have helped the ChainGuardians ecosystem thrive. 
DuckDAO is a part of the Cryptoverse Alliance. The Cryptoverse Alliance has enabled a "bring your own NFT" facility that facilitates cross-chain NFT trades and interoperability between various NFT marketplaces and crypto gaming platforms. 
To begin mining NFTs, players will first need a ChainGuardian NFT. These are available through OpenSea, the largest NFT marketplace at present, with a direct link available through ChainGardians.io.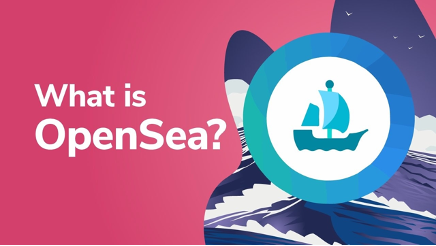 Make sure to find the ChainGuardians profile with the blue tick to know you are purchasing from the official account. ChainGuardians, at present, have nearly 2000 items available, with an average price of 0.74 ETH. Here, users can purchase either individual or bundles of ChainGuardian NFTs.
Cryptoverse Role-Playing Game
Currently in Beta, the ChainGuardians "Cryptoverse" role-playing game (RPG) is a turn-based strategy game available for both mobile and web browser gaming. The game includes a play-to-earn structure using non-fungible tokens (NFTs).
Blockchain Superheroes PVP
The Blockchain Superheroes player-v-player (PVP) platform supports Superhero fighting games for eSports and gaming tournaments. This will allow players to "battle to earn" in order to win prizes and rewards. This is where many of the Guardians characters will come into play.
Do you have ideas for a blockchain-based decentralized game? Ivan on Tech Academy can help you make this into reality! Start with our Ethereum Smart Contract Programming 101 course to discover the foundations of the Solidity programming language. Upon completion, you will have sufficient knowledge to complete our Ethereum Game Programming course. This course includes teaching students to design and deploy their own non-fungible tokens (NFTs) and decentralized marketplaces! 
Moreover, the Ethereum Smart Contract Programming 201 course shows step-by-step how to create a decentralized exchange (DEX). To discover an educational platform catering to all blockchain programming needs, join Ivan on Tech Academy today! 
ChainGuardians Binance Smart Chain (BSC) Bridge
The ChainGuardians pNetwork integration has enabled a bridge between Ethereum, the native blockchain of ChainGuardians, and Binance Smart Chain (BSC). This has created the opportunity for ChainGuardians players to use PancakeSwap, introducing a new Syrup pool. Users can either stake CAKE tokens to earn pCGG tokens or MIX tokens.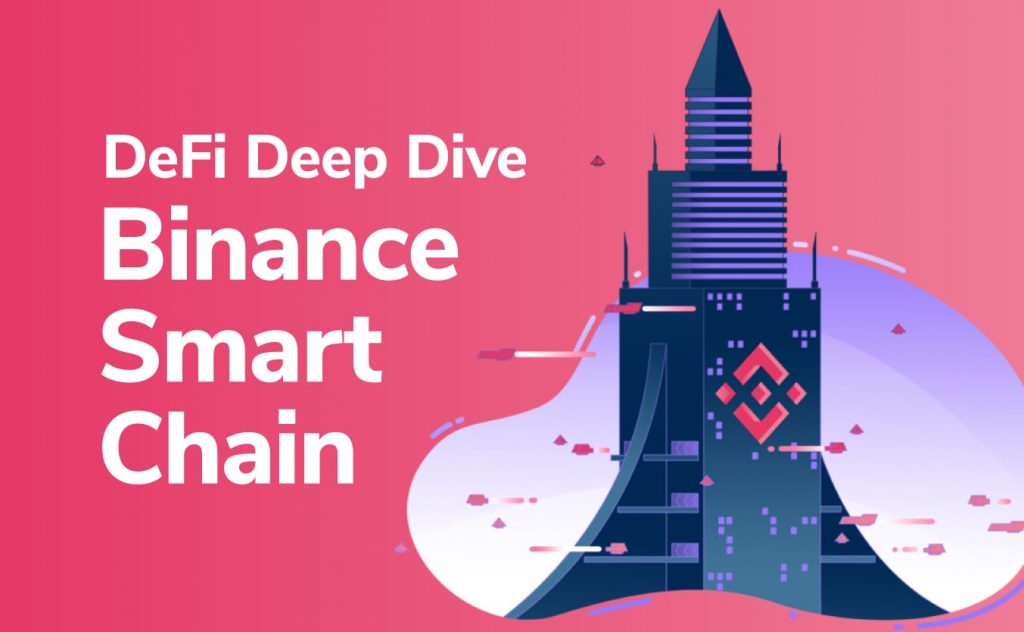 MIX tokens are Binance Smart Chain (BSC) native, as a BEP-20 token standard. MIX tokens can either be accrued to purchase an exclusive Mixie non-fungible token (NFT) or used on the ChainGuardians NFT mining platform. The ChainGuardians NFT mining platform also offers users the opportunity to obtain additional MIX tokens. More news is expected to be released shortly with further information around use cases for MIX tokens. 
pCGG tokens are the Binance Smart Chain (BSC) version of the native ChainGuardians Governance token, as a BEP-20 token standard. At the end of March 2021, the pNetwork CGG Token Bridge was launched. Now, CGG (ETH) token holders can convert their tokens at a 1:1 ratio to fully-backed pCGG (BSC) tokens that can be used within the Binance ecosystem. The bridge is still in the early stages of launch, with many more updates with the pNetwork collaboration yet to be announced. At the time of writing, the pNetwork CGG Token Bridge only facilitates a bridge from CGG (ETH) to pCGG (BSC).
ChainGuardians Partnerships and Early Supporters
ChainGuardians has created an impressive network within the short time the project has been established. The number of collaborations, partnerships, and early investors from well-established and popular businesses puts ChainGuardians in a strong position for growth and adoption.
For example, ChainGuardians recently collaborated with Tidal Finance, a frequently-used blockchain-based insurance platform. The collaboration means all non-fungible token (NFT) assets within the ChainGuardians ecosystem will be insured with Tidal Finance. Also, ChainGuardians partnered with Elrond to broaden their audience reach and improve player experiences with Elrond's wallet technologies. 
Alongside the aforementioned projects, ChainGuardians has also partnered with Chainlink, Polygon/Matic, ExeedMe, Decentraland, and Bondly, among many others. Early supporters and investors in ChainGuardians include Moonwhale Ventures, Morningstar Ventures, Moonrock Capital, and Master Ventures. These are just a few of the big-name venture capitalists getting behind this exciting project.
ChainGuardians Ecosystem Summary
The goal of ChainGuardians is to bring about the mass adoption of blockchain-based gaming through "innovative and immersive cross-chain gaming experiences". This is achieved by offering play-to-earn crypto gaming experiences along with free-to-play options to create a well-balanced decentralized gaming ecosystem. Moreover, ChainGuardians puts users at the heart of the decision-making that determines the future of every game within the ecosystem.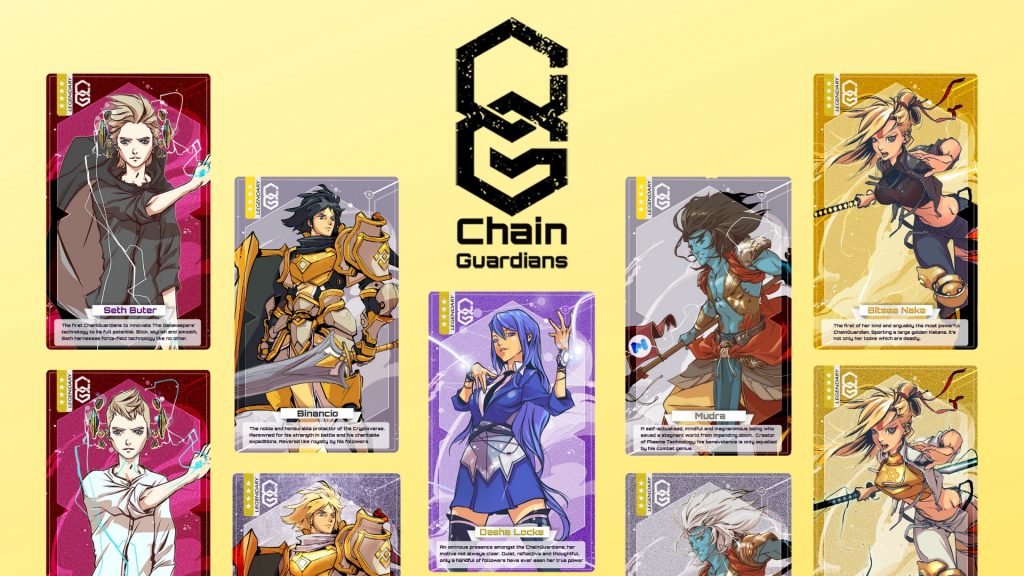 The ChainGuardians community is thriving. With a string of partnerships and collaborations in place, and many to look forward to, the ChainGuardians team anticipates further collaboration and new ambitious crypto gaming projects to emerge in the coming months!
Blockchain technology is creating a new paradigm of gaming experiences. Moreover, it's not just the gaming industry that blockchain can be integrated with. Many industries including the supply chain, energy, fashion, real estate, art, and music industries are all using blockchain! It's no wonder blockchain technology is the number one in-demand skill according to LinkedIn. If you're interested in getting a job in the blockchain industry, Ivan on Tech Academy can help you achieve this goal. 
We provide a range of courses including the Bitcoin Money Revolution and Blockchain & Bitcoin 101 courses to educate students on the value propositions and fundamentals of blockchain. Also, we offer courses such as The Essential Blockchain Job Search Guide and Study Guide courses to ensure students get the most out of their experience. Start your life-changing career today, at Ivan on Tech Academy!
Also, don't forget to follow us on Twitter @Academy_IOT to let us know your thoughts about ChainGuardians!