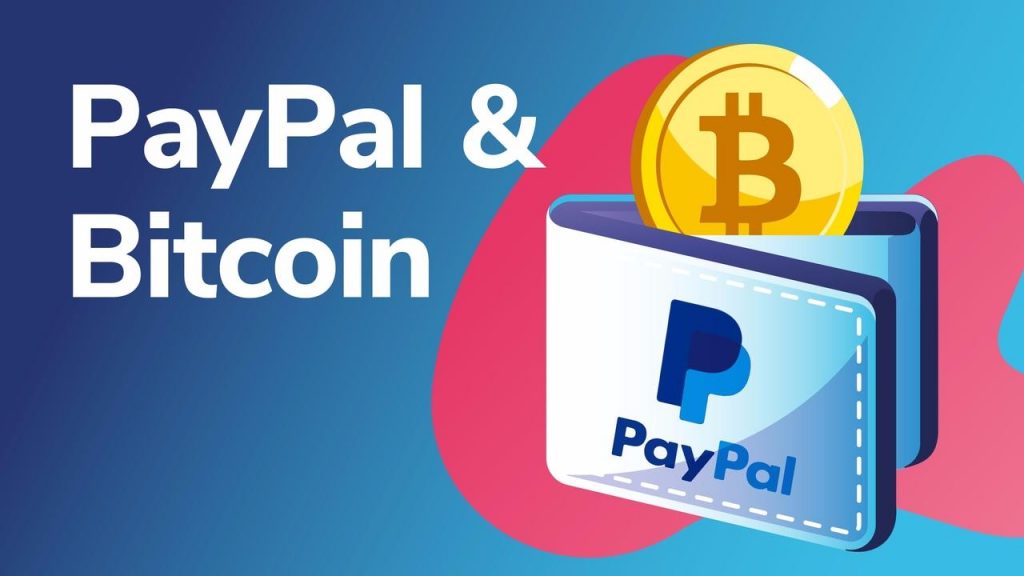 The past week has seen a lot of buzz concerning PayPal and Bitcoin. Although the two terms "Bitcoin" and "PayPal" might seem to be indirect competitors for digital payments, PayPal recently announced it would support crypto payments. As such, the advent of mainstream cryptocurrency adoption possibly just got a lot closer.
Nevertheless, at the same time, PayPal and Bitcoin are two very different solutions to digital services. True, the fact that a huge company like PayPal has decided to make this payment method available on its platform brings significant legitimacy to the cryptocurrency field in general. This might also result in even more rapidly growing interest in the crypto world, and more people might get involved. With that said, however, it can also be worth exploring the ways in which PayPal and Bitcoin differ from each other.
Although this article provides a comprehensive introduction to the ways cryptocurrencies such as Bitcoin differ from the digital payment services currently available through PayPal, the concepts can still seem unfamiliar to some. If you are looking to learn more about cryptocurrencies, Bitcoin and blockchain in an easy way, then you should enroll in Ivan on Tech Academy. Ivan on Tech Academy is the best blockchain education platform out there, and offers a wealth of courses. Go from zero pre-existing knowledge to Bitcoin hero with the Academy!
What is PayPal?
As you may know, PayPal is a digital payments service, which allows its users to either make payments or transfer money between accounts safely. The company was founded in 1999 by several people, including venture capitalist Peter Thiel and indirectly by Tesla founder Elon Musk, who founded the online banking company X.com, which PayPal acquired in early 2000.

The founding members of PayPal set out to create a safe payment method to be used on the internet. One benefit that PayPal offers is that payments can be made without sharing sensitive information regarding bank details. The services that PayPal provides makes this platform an alternative to traditional payment methods such as checks.
PayPal currently has more than 173 million active accounts on over 203 different markets. The platform also supports more than 57 different currencies from all over the world. When creating a PayPal account, you sign up using an email that you then connect to your bank account. This means that all that is needed to receive money in the form of payments is to share the email address. PayPal then acts as a middle man and makes sure that the payment is completed. Many websites support PayPal, and if they do, they can use the logo on their website to indicate that the buyer has this option to pay for their purchase.
Whenever you receive a payment, PayPal will send a notification to the email address so that you know that the payment has been completed. The money will then be placed in your PayPal balance, which can be withdrawn or spent as your own expenses.
PayPal to Support Bitcoin
In a recent statement, PayPal announced that they have plans to integrate payment methods for cryptocurrencies on the platform. Through this, PayPal intends to support payments with coins such as Bitcoin, Ethereum, Litecoin, and others.
Initially, the service will exclusively be available in the United States. This will change, however, since PayPal promises support for other regions shortly after the US launch. Furthermore, at the moment, US users can join a waitlist for the new features on the PayPal platform.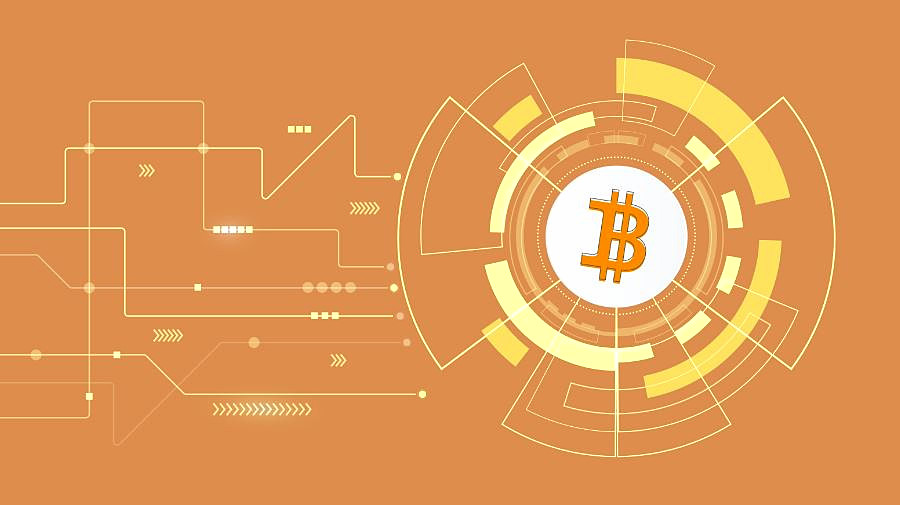 The implementation of the new digital payment opportunity will give the users of PayPal the ability to pay with cryptocurrencies, and have these payments be compatible with more than 28 million merchants. The best part of this integration is that no extra work or technical ability from the merchants is required. Consequently, the technical part of transforming fiat money to cryptocurrencies and vise versa is all done through the PayPal platform. This is all possible due to the settlement process, allowing PayPal to instantly transfer cryptocurrencies to fiat currency when dealing with a merchant on PayPal.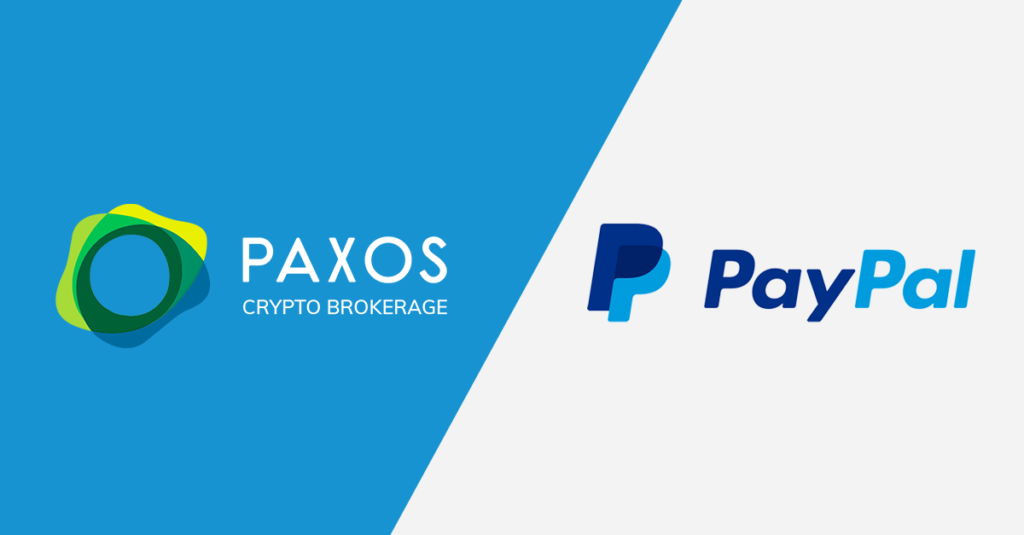 To implement this new function, PayPal is partnering with the crypto company Paxos to launch its new crypto payments service. Specifically, it is actually Paxos that takes care of the trading and custody of the cryptocurrencies, which is why the merchants and customers do not need to do any extra work themselves. The service will be available in the early months of next year and is a great way to deal with cryptocurrencies without having to go through an exchange first.
PayPal to Crypto Transaction Fees
Unfortunately, one of the drawbacks of this new functionality is naturally PayPal imposing its transaction fees. The PayPal transaction fees will be somewhat higher than what you get when going to a dedicated crypto exchange such as Coinbase, for example. However, PayPal likely believes that its higher fees could be worth it, since the PayPal platform is more commonly recognized than an exchange – especially for those unfamiliar with crypto technology. PayPal has already updated its website with its Consumer Fees for buying and selling cryptocurrencies, although it claims these fees will be waived until 2021.
When the monetary amount for a crypto transaction on PayPal is less than $100, there will be a transaction fee of 2.3% imposed on the transaction. For transactions between $100 and $200, there will be a 2% fee applied, which is reduced to a fee of 1.8% when the transaction amount is between $200 and $1,000. Lastly, when the transaction exceeds $1,000, the transaction fee will go down to merely 1.5%. In addition to these costs, there is a minimum fee of $0.50 for transactions below $25.
These are relatively high amounts, and the only price group where PayPal can somewhat compete with Coinbase on cost is when a transactions exceed the $1,000 mark. Coinbase charges a flat fee for payments below $200 that vary depending on the amount. For example, when transactions are less than $10, the fee is $0.99. For the amounts that are higher than $200, there is a 1.49% transaction fee applied. This means that the transaction fees on Coinbase are more favorable than what will apply to PayPal transactions. However, as mentioned above, Paxos will take care of the technical part of an exchange; meaning the customer and merchant will not be practically affected by these transaction fees.
What is Paxos?
A significant part of PayPal's new functionality comes from its cooperation with Paxos. The new services offered by PayPal are powered by Paxos, which is, therefore, of interest to you as a potential user. This means that Paxos is the practical explanation for why users can hold, sell, and buy crypto using their digital wallets on the PayPal platform.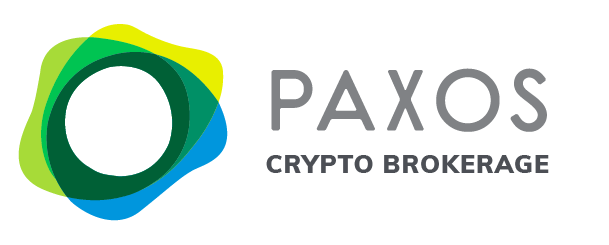 Paxos is a regulated trust company, which provides solutions to enable the transfer of physical and digital assets. The company started in New York in 2012 and is the first New York-regulated trust company for digital assets. They offer services such as crypto brokerage, settlement services, and stablecoins as a service. Paxos has three offices, one in New York, one in Singapore, and one in London. In these offices, the company employs 110 workers, and the man leading the company is called Charles Cascarilla.
According to Paxos themselves, they claim that what makes them unique and right for this project is their advanced technology and regulatory licensing. What Paxos has created is a crypto-based regulation-first approach, in the process becoming the first trust to offer blockchain- and crypto-based digital assets. What's more, through the partnership with Paxos, PayPal has become the first approved organization for a conditional BitLicense. A BitLicense is a business license that allows companies to conduct virtual currency activities. This is a permit that is issued by the New York State Department of Financial Services.
Difference between PayPal and Bitcoin
Technology:
One of the most significant differences between PayPal and Bitcoin is the underlying technology. Bitcoin famously runs on blockchain technology, which is the technology underpinning most different cryptocurrencies. For the uninitiated, blockchain is a type of distributed ledger technology (DLT) system, operating on a peer-to-peer (P2P) network of computers.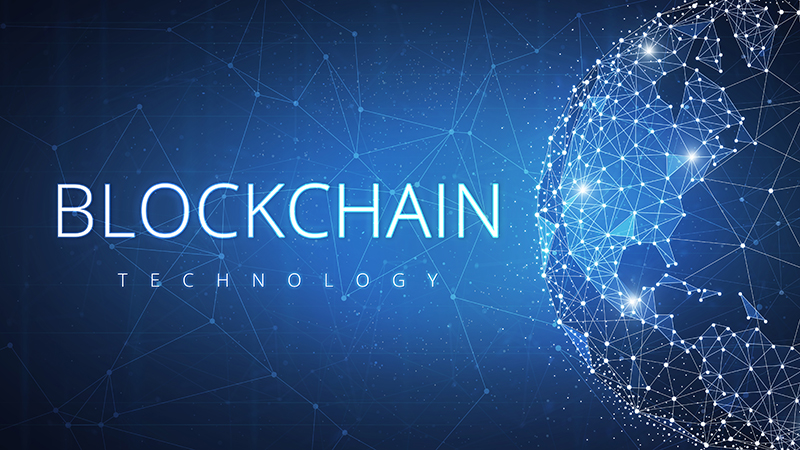 As such, blockchain technology allows the Bitcoin system to be completely transparent and decentralized. Meanwhile, PayPal is a more controlled, centralized platform that is under far more regulation.
Transaction Fees:
Another core difference between the two is the associated transaction fees. Regular PayPal transactions in fiat currency demand a 1 – 5% transaction fee depending on if it is international or not, which is far more than Bitcoin. Although the transaction fee for Bitcoin varies according to network congestion, it pales in comparison with that of wired transfers or PayPal transfers. At the moment of writing, the Bitcoin average transaction fee amounts to roughly $6.5, making it substantially cheaper than a PayPal transaction.
Global:
Bitcoin and other cryptocurrencies, for that matter, are also more global than PayPal's offering. PayPal does not exist in all countries, which means that some parts of the world are excluded from accessing the platform.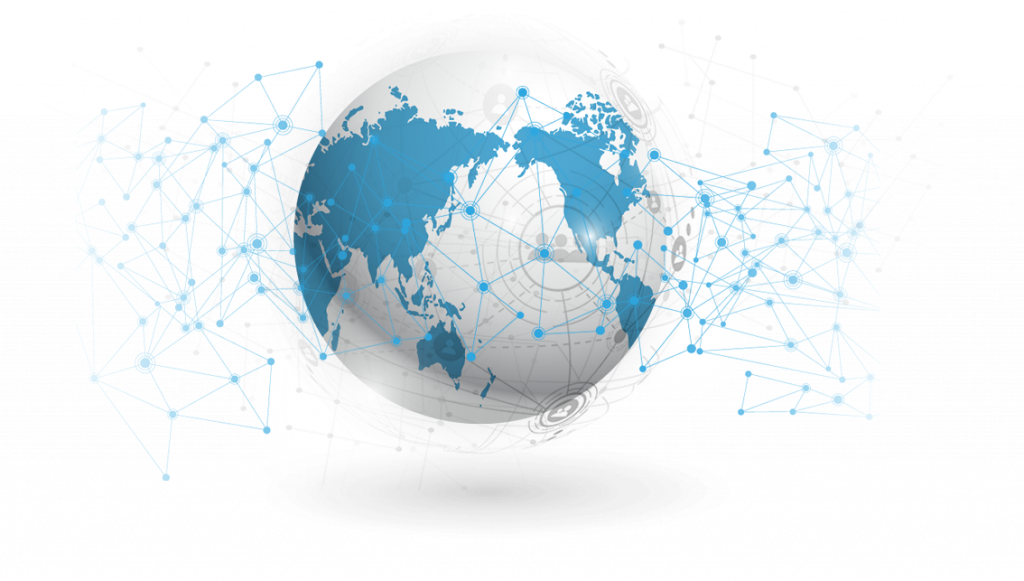 Bitcoin, however, due to its decentralized nature, is not limited to use merely in any specific country or region. This means that everyone in the world can technically access Bitcoin if they would like to do so. Furthermore, Bitcoin doesn't rely on the notion of traditional fiat currencies, which PayPal are still intrinsically tied to.
Familiarity:
However, what needs to be taken into account with this announcement is that the PayPal platform can be seen as being an easy gateway to using cryptocurrency. Some people might also view PayPal as being a reliable platform, since it is so well-known and its ties to millions of merchants. People unfamiliar with the crypto industry famously struggle to put their trust in the likes of Bitcoin and Ethereum. PayPal, on the other hand, has been around for a lot longer and is more familiar to people and is a system that they trust. This gives PayPal an edge in that non-tech-savvy people dare to use the platform as well. The trust does not only come from the familiarity of PayPal, but also since a central authority regulates the platform. Although crypto fans will likely argue this centralization is a drawback, PayPal's regulatory oversight makes people feel safe since they think it protects them from fraud.
However, as interest in crypto grows, people will learn to trust Bitcoin and other currencies as well. And more knowledge will prove to people that dealing in cryptocurrencies is safe. Time is probably all that people require to become more prone to trade in cryptocurrencies such as Bitcoin. Moreover, the trust certain people have for PayPal will very likely spill over to Bitcoin and Ethereum, now that PayPal is incorporating cryptocurrencies.
What Does PayPal Bitcoin Integration Mean?
As was established in the previous section of the article, there are a few differences between PayPal and Bitcoin. Since they are different and have benefits that can complement each other, the recent announcement that PayPal will offer Bitcoin integration can be a positive to both Bitcoin and PayPAl.
The world of crypto will become a more well-known phenomenon when it becomes even more accessible to everyday people, for example through PayPal. As such, PayPal will open up the public's eyes, and people could conceivably trust it more since they already trust the regulated PayPal system. With the vast amount of merchants on the Paypal platform, it will also increase the crypto market's reach. An increase in reach will make sure that the crypto industry keeps growing in the years to come. Greater adoption, as driven by PayPal's decision, will also educate people on how crypto works and that it is nothing to be afraid of.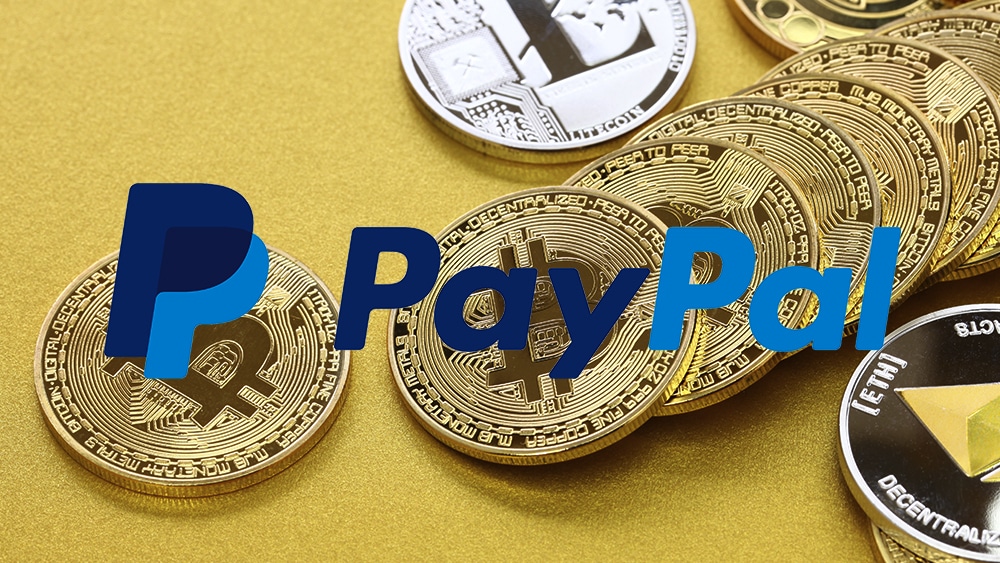 The integration of PayPal and Bitcoin is also something positive for the existing PayPal community. It will allow people to invest and buy crypto even though they lack the technical expertise. Not only will the users have the opportunity to sell and buy stuff using crypto, but they will also be able to hold currencies such as Bitcoin. This means that the average Joe has the chance to invest in crypto in the long term.
However, it is essential to know that PayPal does not offer this service completely free, and it will be more expensive to buy crypto on the platform due to the high transaction fees. It is possible to skip the high transaction fees by learning more about crypto and by buying currency using another platform than PayPal. Ivan on Tech Academy teaches you all about buying crypto, and how you can use it. Enroll in Ivan on Tech Academy today and get 20% off with our special promotional code BLOG20!
Final Conclusions on PayPal Bitcoin
The announcement that PayPal will adopt cryptocurrencies for its digital payments is arguably a step in the right direction for both the Bitcoin and PayPal community. The crypto world has nothing to lose, and this integration will only bring more awareness to the community. This will educate people on what crypto is and how to purchase coins. Furthermore, this will help the crypto industry grow even further. Along with this, the PayPal community has been granted more convenient access to the crypto world in that they now can buy several cryptocurrencies on the platform.
Another indicator of trust for the crypto uninitiated is that Paxos will take care of the platform's crypto purchases. The New York State Department of Financial Services has approved Paxos as the first trust to deal with virtual assets. This can be a huge confidence boost for the users. This will allow PayPal to build even more trust of its users when dealing with cryptocurrencies, something that both PayPal and the world of crypto will benefit from.
However, with this trust and the simplification of purchasing crypto, there are additional costs in the form of transaction fees. They are higher on the PayPal platform in comparison to that of an exchange, but these costs are costs of convenience. If you would like to learn more about how to buy Bitcoin or educate yourself about crypto in general, do not hesitate and tune in to the top blockchain education platform Ivan on Tech Academy, where you will find a large selection of blockchain courses.