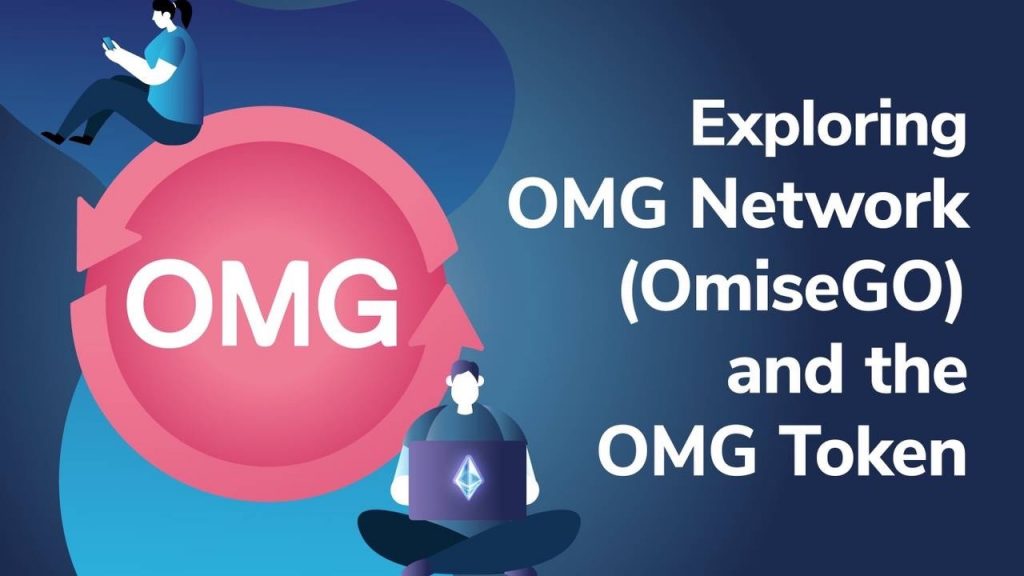 OMG Network, or OmiseGO as it was previously known, is an Ethereum scaling solution created using Plasma technology. Plasma is a series of smart contracts that run over a root chain, in this case, the Ethereum blockchain. The project, underpinned by the OMG token, has created a layer-2 landscape for developers to create scalable applications, without taking the hit of high gas fees on Ethereum. Moreover, the Ethereum scaling solution is popular for enterprise development, thanks to its versatility, privacy options, and cost-efficiency.
In this article, we're going to dive deep into the OMG Network ecosystem and explore the history of OmiseGO before its rebranding to OMG Network. Moreover, we'll discuss the use cases and role of the OMG token and features of the network that seem to be appealing to businesses and developers so much.
OMG Network, or OmiseGO, was one of the first layer-2 scaling solutions for Ethereum. If you'd like to learn more about the fundamentals and history of the Ethereum Network, see our Ethereum 101 course! Ivan on Tech Academy provides an easy-to-follow video tutorial covering the Ethereum Virtual Machine, the ERC-20 token standard, and the introduction of smart contracts and decentralized finance (DeFi). Whilst you're there, make sure to see our Bitcoin Money Revolution course to understand the history of money, fractional-reserve banking in the current traditional financial sector, and how blockchain technology is revolutionizing the industry. Join our engaging and welcoming community of over 30,000 students, at Ivan on Tech Academy today!
What is OMG Network?
OMG Network is a layer-2 Ethereum scaling solution. The network allows developers and crypto traders alike to make use of the largest smart contract-enabled blockchain, Ethereum. However, the scaling solution facilitates substantially cheaper and faster transactions. Moreover, the network achieves this without compromising on privacy or security.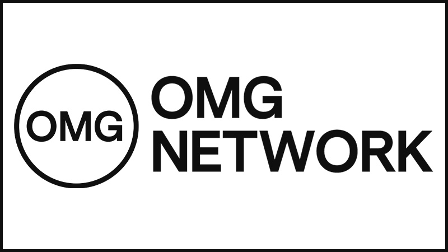 The OMG public network allows peer-to-peer transactions at low cost, thanks to its layer-2 Plasma infrastructure. OMG Network allows anyone to manage, store, and transact with digital assets, reliably and immutably stored on the blockchain. Further, transactions are confirmed effortlessly across digital and geographic borders, appealing to a broad demographic including businesses, developers, and traders.
OMG Network Background: OmiseGO
When OMG Network launched, the project was initially known as OmiseGO. OmiseGO was a FinTech firm founded by Jun Hasegawa and Donnie Harinsut in Thailand.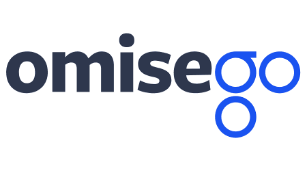 One of the head developers of OmiseGO was blockchain expert Joseph Poon. Poon and Ethereum founder, Vitalik Buterin, co-created Plasm, a layer-2 architecture, and scaling solution. Additionally, Poon has made significant contributions to the development of the Bitcoin layer-2 Lightning Network. It is Plasm that underpins the core infrastructure of OmiseGO/OMG Network.
In 2017, OmiseGO secured $25 million in funding from an initial coin offering (ICO) to further develop the project. OmiseGO rebranded to OMG Network in early June 2020. Much of the team has remained the same since the rebrand from OmiseGO. However, Buterin and Poon shifted focus to other projects.
Several months later, on December 3rd, 2020, it was announced that Hong Kong-based OTC trading firm Genesis Block, had acquired the top-performing Ethereum scaling solution. Becoming a subsidiary of Genesis Blockchain Ventures has helped OMG to expand within the industry and focus further on internal developments. Moreover, Genesis Blockchain Ventures recently partnered with the world's largest provider of secure multiparty computation, Enya.
OMG Token
The OMG token (OMG) is a utility token facilitating the smooth-running operation and security of the OMG ecosystem. Above all else, the OMG token is used as a staking token, to secure the Proof-of-Stake network. Users can stake their OMG tokens to become validator nodes on the OMG network and earn rewards in return. This is used to incentivize honest behavior as bad actors will resultantly have their stake slashed.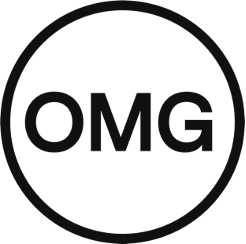 The ERC-20-based OMG token has a capped maximum supply of 140 million. However, there is some slight ambiguity around this number. Both CoinMarketCap and CoinGecko display a max supply just above this number (140,245,398) and the OMG Network block explorer doesn't confirm the amount of OMG tokens in circulation.
This doesn't appear to affect the price performance of the OMG token though. During the 2017 bull run, the OMG token reached an all-time high of just over $25. Following more than a 98% correction throughout the bear market, the OMG token appears to have since recovered. At the time of writing, OMG token stands at a price of $9.32, with a $1.3 billion market cap.
OMG Network Ethereum Scaling Solution
The layer-2 Ethereum scaling solution created by OMG is trustless, permissionless, and non-custodial. This means the project is verified by maths and computer science and is open-source, and available to anyone. Also, users are in complete control and ownership of their private keys and funds.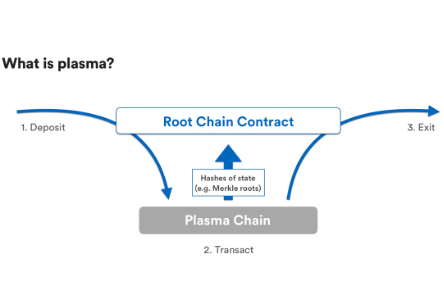 What makes OMG an attractive solution is a substantial increase in throughput, or transactions per second (TPS). Also, the lower cost of gas fees. This is achieved using a recent update of Plasma, known as 'More Viable Plasma', or 'MoreVP'.
MoreVP
The MoreVP protocol 'bundles' transactions together, before being organized and confirmed as one single transaction on the OMG Network 'child chain'. The child chain is then responsible for relaying these transactions to the Ethereum blockchain. Ethereum validates the transaction confirmation and finality on the blockchain. Resultantly, as gas fees cover the single 'bundled' transaction from the OMG child chain, transactions cost far less. Also, transactions are confirmed faster than those confirmed only on layer-1 applications.
MoreVP incorporates three core components of the Proof-of-Stake consensus mechanism. This includes the smart contract that optimizes and communicates bundles of transaction data to the main Ethereum blockchain. The second is a single block-producing node that validates the bundles of transactions prior to being confirmed on Ethereum. This is known as the 'Operator'.
Although there are arguments of centralization with a single node, the Operator is constantly observed by 'Watchers', the third core element of MoreVP. Watchers are responsible for monitoring the network and ensuring honest behavior from the Operator. Furthermore, anyone can become a Watcher.
Transactions on OMG Network may be validated by a single Operator, but they are secured by the fully decentralized Ethereum Network. Moreover, the network of Watchers in the OMG ecosystem adds a further layer of decentralization.
Why Use OMG Network?
Now we have explored the foundations of the infrastructure, we're going to take a look at the various use cases for the project. The OMG ecosystem is a versatile Ethereum scaling solution that can cater to several demographics. For businesses and projects, OMG promotes three key features: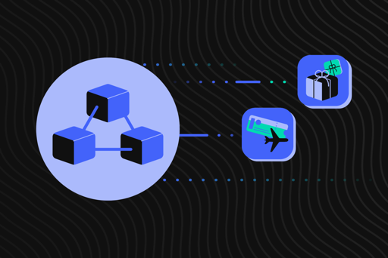 Payments and Settlements
With the ability to process thousands of transactions per second, OMG is ideal for large enterprises or corporations that require blockchain-based solutions, capable of facilitating mass adoption. Also, the network can automate or set trigger payments within a supply chain, plus offer real-time payments to customers with zero intermediaries.
Open Finance Services
OMG Network is completely open-source and permissionless, meaning anyone can access and build on the network. This includes creating decentralized finance (DeFi) and open banking services, whilst adhering to current open banking requirements. Aso, OMG aims to help digital financial services onboard new customers, whilst addressing "future-oriented needs".
Loyalty Points and Rewards
OMG offers a private version of the network to allow businesses to manage rewards and loyalty points. Further, OMG Network makes it super easy to access and implement this protocol, reducing development time and operational costs.
If you would like a video-guided tutorial from one of our industry experts on how to install a web3 wallet to interact with DeFi protocols, see our DeFi 101 course! We show students how to navigate the world's most favored Web3 wallet, MetaMask, and use this with popular DeFi platforms. Then, our DeFi 201 course shows students how to create decentralized hedge funds, take out flash loans, and make the most of crypto arbitrage opportunities! Get started in DeFi today, at Ivan on Tech Academy!
OMG Network Features
The popular Ethereum scaling solution boasts many advantages. Below we have listed several key points highlighted by OMG for potential users and investors to take away about OMG Network.
Speed
The throughput on Ethereum for a long time was an average of 12-14 transactions per second (TPS). Since the launch of the first phases of Ethereum 2.0, this has improved slightly. However, we are still waiting for the complete launch of Ethereum 2.0 before we can see Ethereum founder, Vitalik Buterin's aim of 100,000 TPS. In the meantime, we have the layer-2 OMG Network that can currently facilitate thousands of transactions per second, far outshining its core native blockchain.
Trustless
OMG Network offers a fully non-custodial service. This means that users are in control of their private keys and ownership of their funds. All assets processed through the network remain immutably secured on the Ethereum blockchain.
Open-Source
OMG is completely open-source and permissionless! This means developers can create their own decentralized applications (dApps) and make use of the developer tools and SDKs (software development kits) available without any paywalls or gatekeepers.
Secure
As the largest smart contract-enabled blockchain, Ethereum is one of the most powerful and secure blockchains in the industry. Transactions on OMG Network benefit from this security. This is in addition to the network of Watchers that add a further decentralized and robust nature to the layer-2 scaling solution.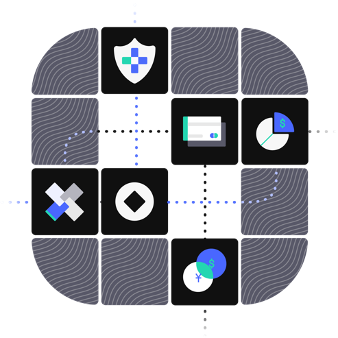 Cheap
With transactions being bundled and processed in the thousands each second, the cost of gas fees is heavily reduced. During times of high network congestion, gas fees on Ethereum can soar. However, this has little effect on OMG Network, thanks to its MoreVP (More Viable Plasma) infrastructure. On average, this saves businesses and projects around a third on gas fees.
Green Blockchain
OMG Network uses a Proof-of-Stake-based consensus mechanism, which means there is very little energy required to produce and validate blocks. In turn, the network claims to reduce their electricity usage by up to 99% for each transaction compared to Ethereum.
OMG Network Layer-2 for Enterprise
OMG Network provides a range of blockchain-based solutions for businesses and enterprises, catering to a range of use cases. The project has integrated with partners to provide end-to-end business solutions, including optimizing API-suites, and the complete 'Enterprise Plasma' solution.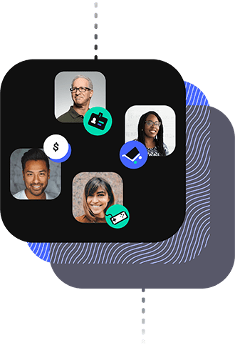 Using the second-largest blockchain in existence, OMG Network claims to be the only production-ready Ethereum scaling solution. OMG Network is helping to scale and increase the adoption of Etherum, including offering private solutions of the network to offer a loyalty points system for businesses to reward their customers.
OMG Network Layer-2 for Developers
If you're a developer interested in building on a layer-2 scaling solution, OMG Network could not have made it easier. By following the 'docs' link on the developer's section of the OMG Network website, OMG provides a range of tutorials and code samples to help with development and integration.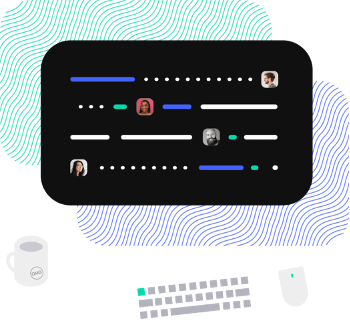 OMG Network has published a wealth of material for understanding how smart contracts power the network. This includes a MoreVP technical overview and smart contract administrative accounts. Further, you can discover security principles and previously completed audits. Also, the network offers a deep dive breakdown of the components of its infrastructure, including blockchain design, network architecture, and byzantine conditions.
The OMG platform additionally offers a white-label wallet, a popular SDK wallet for developers. The white-label eWallet allows users to effortlessly trade in both fiat and cryptocurrencies, plus access to the OMG Network payment gateway. Moreover, the eWallet offers a digital debit and credit card service too!
OMG Network Layer-2 Ethereum Scaling Solutions Summary
OMG Network is, at its core, a layer-2 Ethereum scaling solution, hoping to scale and increase adoption of the world's largest smart contract-enabled blockchain. Thanks to the MoreVP (More Viable Plasma) architecture, OMG Network can facilitate fast and cheap transactions alongside maintaining the same transaction security of Ethereum.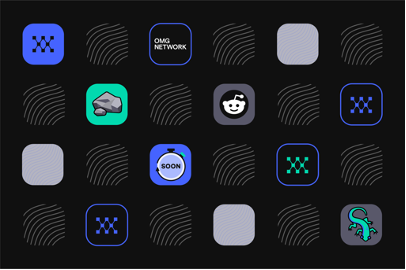 OMG Network is an active project with continuous development and a reputable team behind it. Moreover, the project boasts benefits for everyday crypto traders, businesses looking to integrate blockchain, and developers looking to create scalable decentralized applications (dApps). As we see increased adoption within the crypto and blockchain industries, OMG Network looks set to be a popular choice for layer-2 solutions.
If you would like to create your own decentralized application (dApp) on OMG Network, Ivan on Tech Academy can help you achieve this goal – even if you have no programming experience! For traditional developers hoping to get into blockchain, start with our Ethereum Smart Contract Programming 101 course. Here, you'll discover the basics of the Solidity programming language. Next, you could try our Ethereum Smart Contract Programming 201 course to learn how to create your own decentralized exchange (DEX)! Or, you could see our Ethereum Game Programming course to discover how to design non-fungible tokens (NFTs) and deploy a decentralized marketplace!
For readers completely new to coding, start with our JavaScript Programming for Blockchain Developers, designed for beginners. Ivan on Tech Academy has courses to suit all backgrounds and get you started in the blockchain industry. Why not discover the possibilities today with a 14-day money-back guarantee? Also, don't forget to follow us on Twitter @Academy_IOT! We'd love to know your thoughts about OMG Network and the OMG token!