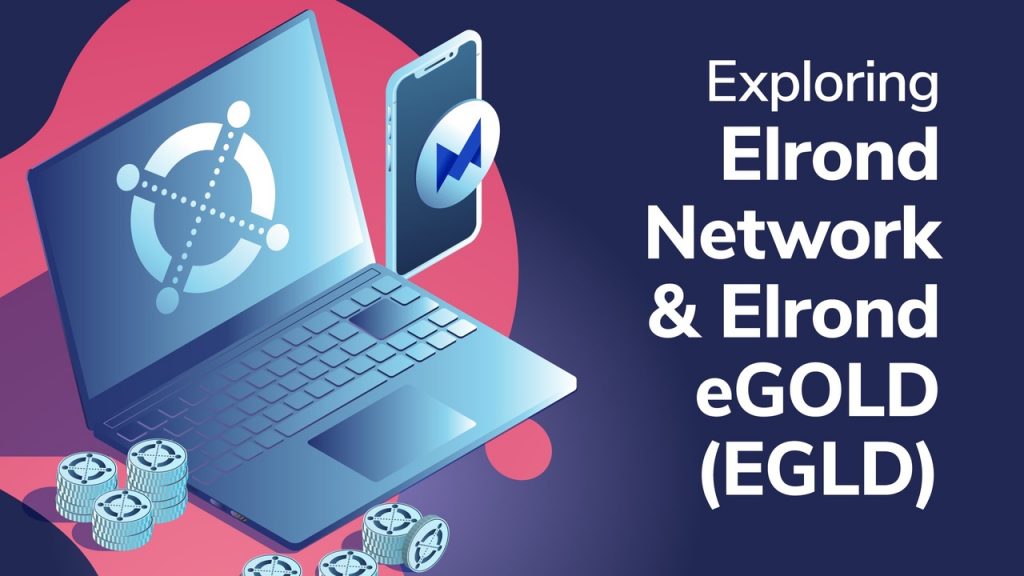 The Elrond Network is a highly scalable, ultra-fast, and secure platform built for the creation of distributed applications. Using the native Elrond token (EGLD), the Elrond blockchain is creating innovative new use cases for "the new internet economy". Since the Network's mainnet launch in July 2020, the introduction of Elrond staking facilities and the Maiar application has brought about a huge wave of adoption to the platform. But, what is Elrond, and how does Elrond work? Well, we're here to discuss just that!
In this article, we're going to discover why the Elrond Network has seen a huge surge in popularity. We'll take a look at the technology and operational infrastructure that makes the Elrond blockchain so competitive. Also, we'll look at the various roles played within the network, and how the Elrond token (EGLD) fits into the Elrond ecosystem. Finally, we'll discover what the Maiar application has to offer, and what's in store for the future of the Elrond Network.
It is crucial to do your own research before investing in any cryptocurrency project. If you have yet to invest in crypto, be sure to see the Crypto Basics course at Ivan on Tech Academy. Here, you'll learn how to set up an account with one of the most reputable exchanges, plus learn how to safely trade and store your coins. Moreover, for a video-guided tutorial on getting started with decentralized finance, see the DeFi 101 course! Also, don't forget to check out the Technical Analysis 101 course to learn about market psychology and how and when to time trades. You can find this plus so much more at Ivan on Tech Academy!
What is Elrond?
Elrond is a super-fast, highly secure, and scalable blockchain that helps businesses and individuals benefit from the "new internet economy". Used by businesses worldwide, Elrond is providing a simple path to the new digital financial landscape. The Elrond blockchain is up to 1,000 times faster than many competing blockchains. Furthermore, the scope for scalability is unprecedented.

Elrond is introducing the world to the newly developing technological financial paradigm, with the Elrond Network at the heart of this initiative. Also, Elrond boasts several key features. These include governance, staking, smart contracts, validator rewards, and transactions.
Elrond Token (EGLD)
The native eGold, or Elrond Token (EGLD) is the lynchpin of the Elrond Network. Used as a store of value and medium of exchange, the EGLD token is also used for paying transaction fees when interacting with the Elrond blockchain. In turn, these fees are also used to pay validators for securing the network and providing services.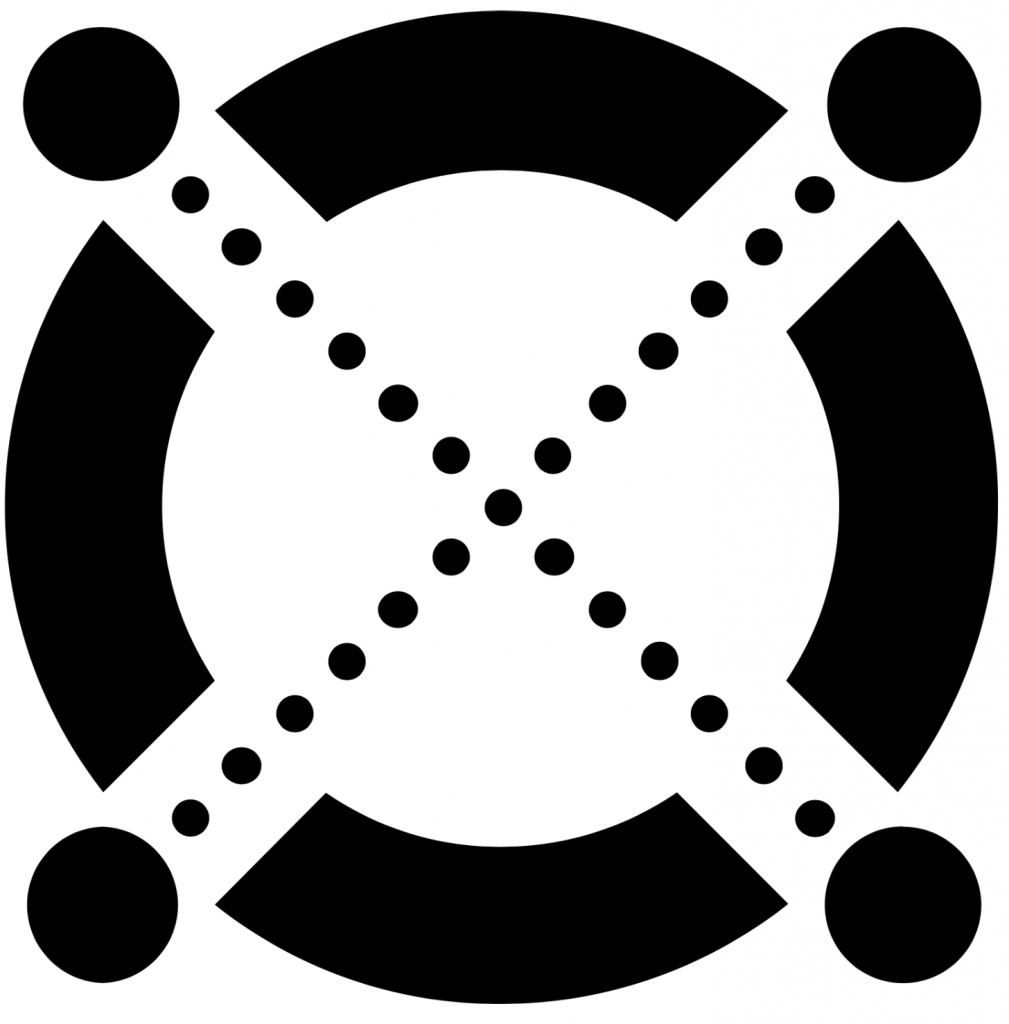 Until July 2020, Elrond used the now-obsolete ERD token throughout the Elrond Network. Since then, the EGLD token has seen tremendous price action following a 1,000:1 redenomination of the asset following the mainnet launch.
Since the beginning of 2021, the Elrond Network project market cap has seen a 10x increase. Moreover, the project has seen continuous development since its inception in 2018, which bodes well for the future of the EGLD token! If you find yourself craving even more technical details and technical advantages of the Elrond Network, feel free to check out this official blog post introducing the Elrond Architecture and the Elrond Developer Toolkit. Just to name a few, these innovations include smart contracts with 30% gas as royalties, smart accounts, tokens that are embedded in the protocol, and much more!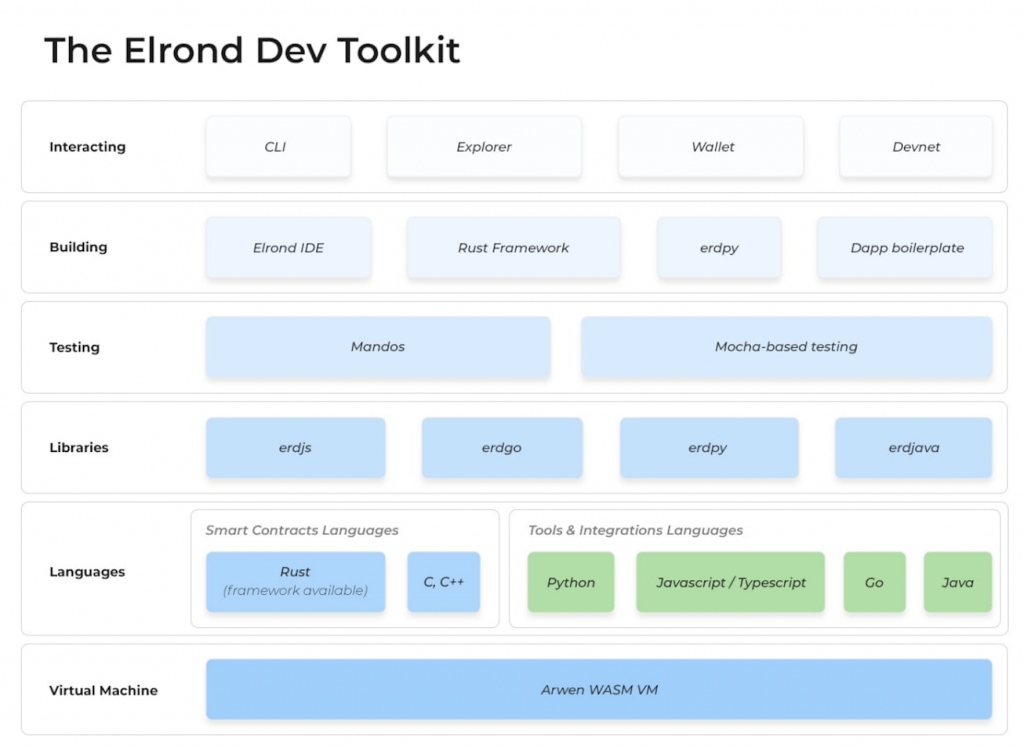 Elrond Technology
There are several key elements of the technology behind the Elrond Network that have allowed the project to thrive. These include:
Adaptive State Sharding
To optimize blockchain sharding, the benefits of the three main types of sharding must be utilized. These are State, Transactions, and Network. To enable substantial throughput on the Elrond blockchain, an "Adaptive State Sharding" mechanism is utilized. This merges the three types of sharding into a high-performance, flexible sharding solution for optimal communication and parallel processing.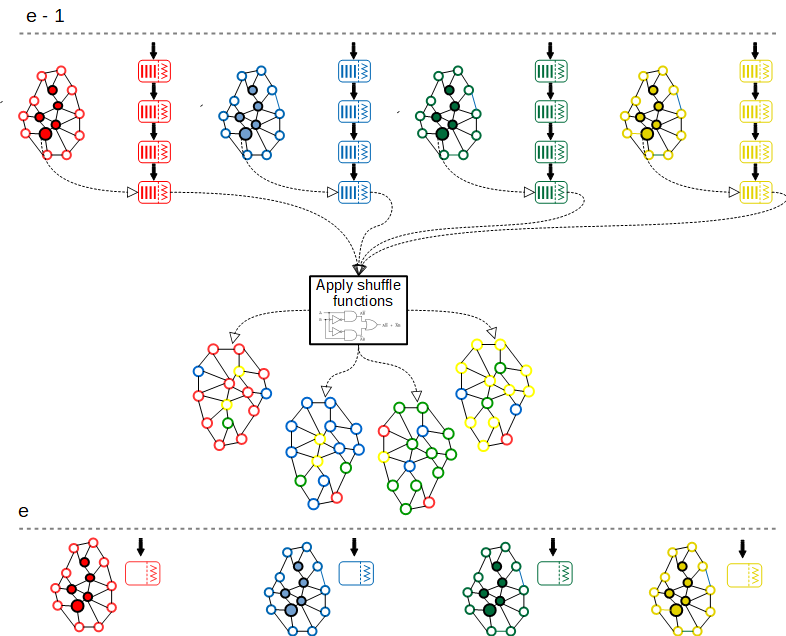 Secure Proof-of-Stake
The novel "Secure Proof-of-Stake" consensus mechanism was proposed by Elrond to reduce computational wastage, and provide staking eligibility ratings using a random validator selection tool. Much like the Byzantine Fault Tolerance (BFT) consensus mechanism, Secure Proof-of-Stake uses random sampling of consensus groups to maintain optimal network security. This effectively re-shuffles nodes randomly between shards, ensuring equilibrium across all shards within the Elrond Network.
Elrond VM
Built on WebAssembly (Wasm), the Elrond Virtual Machine (VM) is a "smart contract execution engine" that increases the number of programming languages that can be used by smart contract developers. Elrond VM allows developers to create smart contracts with the language they are most confident in using. This can then be compiled on WASM and easily debugged.
Elrond Network Structure
Further to the technology behind Elrond Network, the infrastructure also has a massive part to play in the success of its adoption.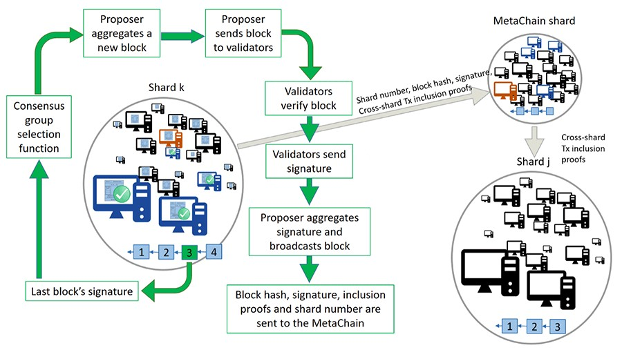 Shards
Shards are "smaller partitions of the Elrond network" that assist with scaling. Every shard must take responsibility for the state and processing of transactions to optimize the efficiency of shards running in parallel.
Metachain
Operating in its own special shard, the Metachain is a blockchain that does not prioritize processing transactions. Rather, shard block notarizing and header finality, inter-shard communication, and validator registry storage are the primary responsibilities of the Metachain. Also, the Metachain is used to trigger new epochs, distribute and slash rewards, and process fisherman challenges.
Nodes
A node is a device such as a computer, or smartphone, for example, that relay messages received from its peers using the Elrond client. Nodes come in various forms. These include Validators, Observers, and Fisherman nodes. Each node provides varying amounts of support to the Elrond Network. As such, rewards are distributed to nodes proportionally to the amount of security they provide to the network.
For readers interested in building on the Elrond Network with no blockchain experience, Ivan on Tech Academy has you covered! Start with our Ethereum Smart Contract Programming 101 course to learn the basics of the Solidity programming language. Then, you can use the Ethereum Smart Contract Programming 201 course to learn how to deploy your own decentralized exchange (DEX)! Alternatively, try our Ethereum dApp Programming course, which covers end-to-end development tips to learn how to design and deploy your own decentralized application (dApp) on Ethereum. All these programming skills are transferable to Elrond. Join over 30,000 students at Ivan on Tech Academy today!
Elrond Network Nodes
Elrond relies on a network of nodes to keep the blockchain ecosystem operational. Below are the three main types of nodes within the Elrond Network and the roles each of them plays in securing the network.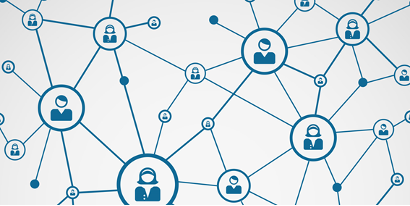 Validators
Elrond Validator nodes are responsible for processing transactions and network security using the Secure Proof of Stake consensus mechanism. By doing this, Validators earn transaction fees and rewards, which can be a nice way to earn a passive income with crypto!
To become an Elrond Validator node, you must first stake EGLD tokens. This ensures that any potential bad actors in the network are incentivized to behave well, or else lose their collateral.
Observers
As passive members of the Elrond network, Observers serve as a "read & relay interface". Furthermore, Observer nodes can opt to be Full Observer nodes or Light Observer nodes. Full Observer nodes hold the entire Elrond blockchain history, while Light Observer nodes maintain two epochs of the blockchain's history. Observers are not obliged to stake EGLD to participate in the network. However, this means that they don't receive rewards for participating in network activity.
Fisherman
Once a block has been proposed, Fisherman nodes verify block validity by challenging bad actors. Furthermore, Validators can assume the Fisherman role if they are not Observers or participating in the current round of consensus.
Elrond Staking
At the time of writing, Elrond staking is in phase 3 of the mainnet upgrade. This includes significant upgrades to the Elrond PoS (Proof-of-Stake) economy. One of the first updates since phase 2 was the activation of the 'Delegation Manager' function. This now means anyone can create their own Staking Pool, operating network nodes on behalf of other stakers. Stakers can choose to delegate their Elrond tokens (EGLD) to help contribute to the network and earn fees, minus the responsibility of playing a role in the network.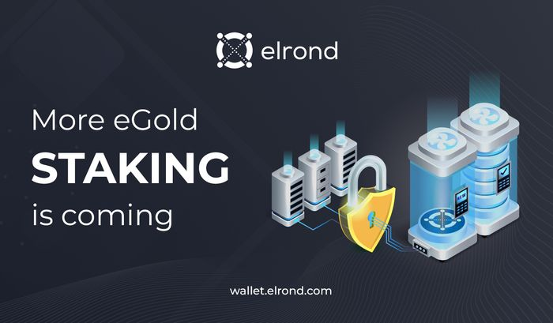 From April 5th, 2021, the Elrond Network increased its maximum number of Validators to 3,200. People who were in the Validators Queue from this date started to become active Validators earning Elrond staking rewards, on a first-come-first-served basis, from the order of the position they joined the queue. The Delegation Waiting List continues for a further four weeks whilst all participants in the Validators Queue become active.
From May 3rd, 2021, participants on the Delegation Waiting List will stop earning 6% APY and will be required to find a Staking Provider for their EGLD tokens to continue earning rewards. Alternatively, users may unstake their tokens. More information about the new staking reward structure is available through the Elrond Network website discussing the Elrond Staking Phase 3 Upgrade.
Elrond for Enterprise
Elrond makes it simple for businesses to incorporate blockchain services into existing systems and explore new business models with "unprecedented scalability, high speed, and low transaction cost." Furthermore, Elrond is helping businesses to increase transparency and security, while also reducing costs and wastage.
The process couldn't be any easier. Simply arrange a call with an Elrond expert, identify any potential or unique business opportunities, then Elrond creates a bespoke solution to suit the specific needs of a given business.
From here, Elrond helps businesses to create a timeline and forecast delivery and production costs. Elrond then sees through and monitors the success of the enterprise solution, making any tweaks as required.
Maiar
Maiar is a mobile application developed by the Elrond Network to change the way we send and interact with money. Powered by the Elrond blockchain, Maiar allows users to create a secure wallet account in seconds with just their mobile phone number.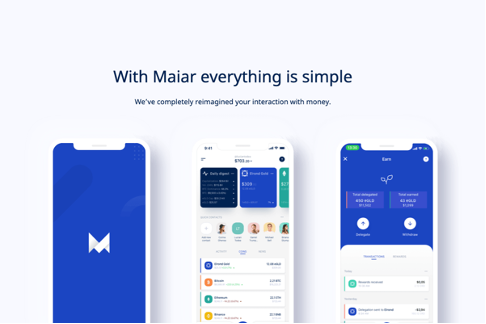 The digital identity layer offered by Maiar operates using a protocol that maps users' phone numbers with a unique wallet address. These wallet addresses are cryptographically secured on the Elrond blockchain ensuring complete privacy. Also, this protocol allows Maiar users to send crypto to the contacts in their phone address books.
Unlike bank and traditional wire transfers, transactions don't take days to appear. Maiar offers a super fast and cost-efficient method of sending money to family and peers. Moreover, Maiar doesn't charge hefty fees by avoiding third-party intermediaries often encountered through traditional payment infrastructures.
Maiar offers users the opportunity to use 'herotags'. Herotags are available thanks to a DNS (domain name service) application deployed on the Elrond Network. Herotags are similar to usernames that can be used for the name of a brand, website, charity, or individual. This makes it easier to search for recipients for whom you don't have their number.
During the initial launch phases of Maiar, the project will support a limited range of cryptocurrencies. These are Elrond (EGLD), Ethereum (ETH), and Binance Coin (BNB). However, in the future, the platform aims to facilitate a host of other cryptocurrencies, including Bitcoin.
Roadmap
The Elrond Network website features an interactive roadmap. The roadmap shows the project's history of completed updates and activities since 2018. Plus, the Elrond Network roadmap gives an insight as to what we can expect for the first half of 2021.
During Q1 2021, Elrond Network launched the Maiar application, alongside staking and decentralized finance (DeFi) services. Also, we can expect to see the launch of a decentralized exchange (DEX) on the platform. This is in addition to a 'DeFi 2.0' model implementation, plus integration of the Name Service facility.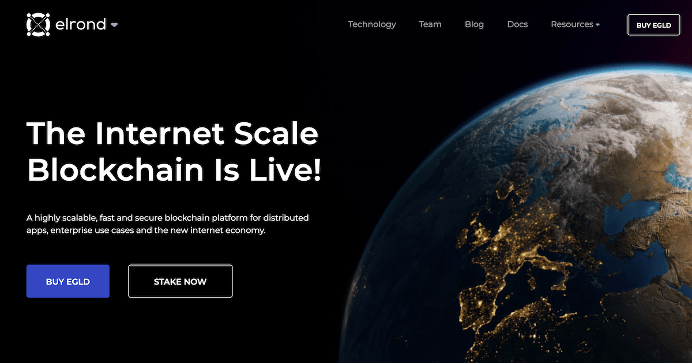 The second quarter for Elrond Network appears quieter, however, this shouldn't take away from the work the Elrond team is doing. In Q2 2021, we can expect the exciting launch of DeFi Digital Identity. This has massive potential as the world of decentralized identity is only just beginning to make a stir. Also, the Elrond Network roadmap states that "DeFi Interoperability" for Q2 is on the cards. There is little further information available at present, however, the title indicates further growth for Elrond Network, as the platform becomes interoperable with other chains and major enterprises.
Elrond Network & Elrond Token Summary
Elrond Network is an exciting and active project offering competitive blockchain user experiences. Also, Elrond Network is releasing its mobile application, Maiar, with DNS (domain name service) application integrations making further use of the Elrond blockchain.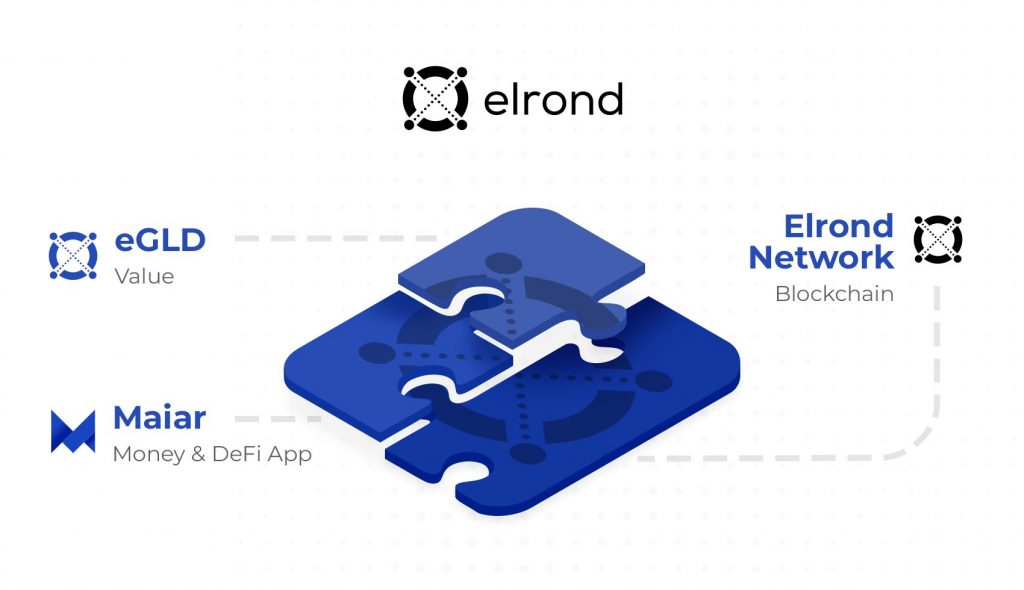 The Elrond ecosystem can accommodate both individuals and enterprises alike! The flexibility, speed, and efficiency of the Elrond blockchain and applications within the Elrond Network are bringing a continuous growth of adoption for the platform. This is reflected in the value of the Elrond token (EGLD), reaching a 10x increase in price, at the time of writing, since January 2021.
For a holistic understanding of integrating blockchain into centralized IT systems, see our Blockchain Business Masterclass course at Ivan on Tech Academy. Here, you'll discover how blockchain technology is being adopted by the supply chain industry with leading multi-billion dollar companies through our Blockchain for Enterprise course, including use cases of Baseline Protocol. Plus, Ivan on Tech Academy has you covered when it comes to learning about regulations within the FinTech space with our FinTech 101 course. Join Ivan on Tech Academy to find your perfect job in blockchain today! Also, don't forget to follow us on Twitter @Academy_IOT to share with us your thoughts on Elrond!