Development within the blockchain industry keeps accelerating rapidly. The continued growth of decentralized finance has given birth to several innovative crypto insurance solutions aimed at protecting against smart contract failure and other technical issues that needlessly result in huge losses in DeFi. Furthermore, blockchain is being used to solve real-world problems by providing decentralized insurance to those that need it the most.
In this article, we shall explain exactly how blockchain in the insurance industry can be implemented, and the benefits of doing so. Alongside this, we will explore the different crypto and decentralized insurance policies that can be covered. Followed by a list of projects that are currently creating decentralized insurance protocols, that are live and are being used now!
If you're reading this wondering 'is it too late to get into cryptocurrency or blockchain?', the answer is definitely not! The industry is still in the early adoption phase, meaning now is the perfect time to educate yourself about this technology! If you're completely new, try out the Blockchain & Bitcoin 101 course. If you know your UTXOs from your consensus mechanisms, why not check out the DeFi 201 course, or the Cryptography & Privacy Coins course. With a 7-day money-back guarantee and flexible monthly and annual plans to suit all budgets – what are you waiting for?
Why Blockchain In The Insurance Industry?
The use of blockchain in the insurance industry provides a more reliable and transparent service compared to the traditional infrastructure. Overall, the implementation of the technology will drastically speed up and improve customer service efficiency.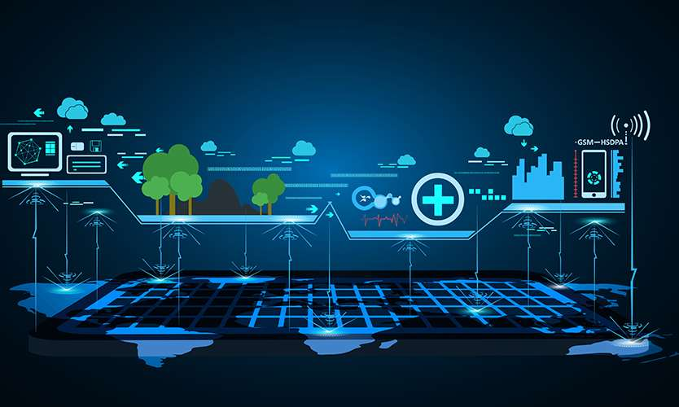 The nature of blockchain means that events can be mathematically verified, and pay-outs can be confirmed and transacted within minutes. The blockchain solution saves months of wasted time in broken communications between parties.
Additionally, the reduction in cost of decentralized insurance services lowers the entry barrier for participants. Perhaps, it could even offer insurance to those who have never previously been able to afford it. The Decentralized Insurance Foundation, based in Zug, Switzerland, claims developing countries are often hit worst and require insurance the most. Sadly, agricultural insurance is of extortionate prices in many rural villages, and social insurance is non-existent.
Blockchain is global, borderless, and censorship-resistant. As crypto mass adoption is beginning to grow, it only appears a natural evolution to have crypto insurance as a protection of funds and wealth. The use of blockchain in the insurance industry will increase confidence for those on-the-fence about investing in cryptocurrency. Additionally, an extra layer of security in the industry bodes well for positive structural regulation to enter crypto, which is crucial for growth to continue.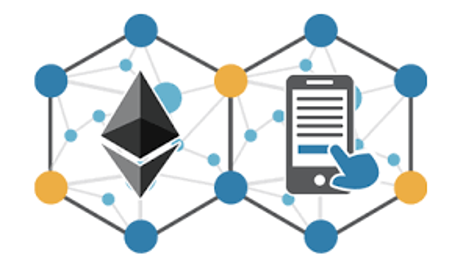 Blockchain in the insurance industry can be looked at from two different perspectives; crypto insurance, and decentralized insurance. One could argue they are both the same, with crypto being a form of decentralized insurance. However, there are a broad array of possibilities that can be covered by insurance, which we have broken down into two main categories.
Smart Contract and Crypto Insurance
Crypto insurance will often be referred to as protection of crypto assets in storage, loan collateral, or transaction movement. Crypto insurance can be broken down into the following policies:
Digital Deposit Insurance
Crypto-Wallet Insurance
Crypto-Backed Collateralized Loan Insurance
Payment Channel Insurance
Different projects and platforms will offer different crypto insurance policy rates, how much is covered, and the exact terms of trade. It is always worth reading the terms and conditions to be clear on the specifics when taking out insurance.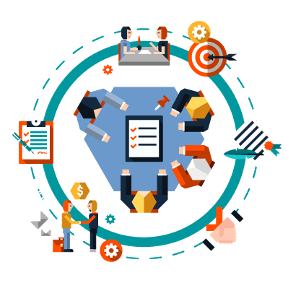 Crypto insurance can blend with decentralized risk pools investments, through purchasing tokens through specific projects. Staking in an investable tokenized risk pool offers a more diversified portfolio of risk, thus reducing risk in the risk:reward ratio.
Decentralized Insurance
Decentralized insurance is for more general, everyday use cases for insurance. Blockchain has brought about the creation of non-fungible tokens, that have been predominantly used for gaming and collectibles. NFTs can serve many more functions though. An NFT represents unique digital data that is immutable, meaning it can not be changed, removed, or copied. NFTs are the perfect blockchain solution for financial and insurance policies, increasing the efficiency of the workflow between all parties.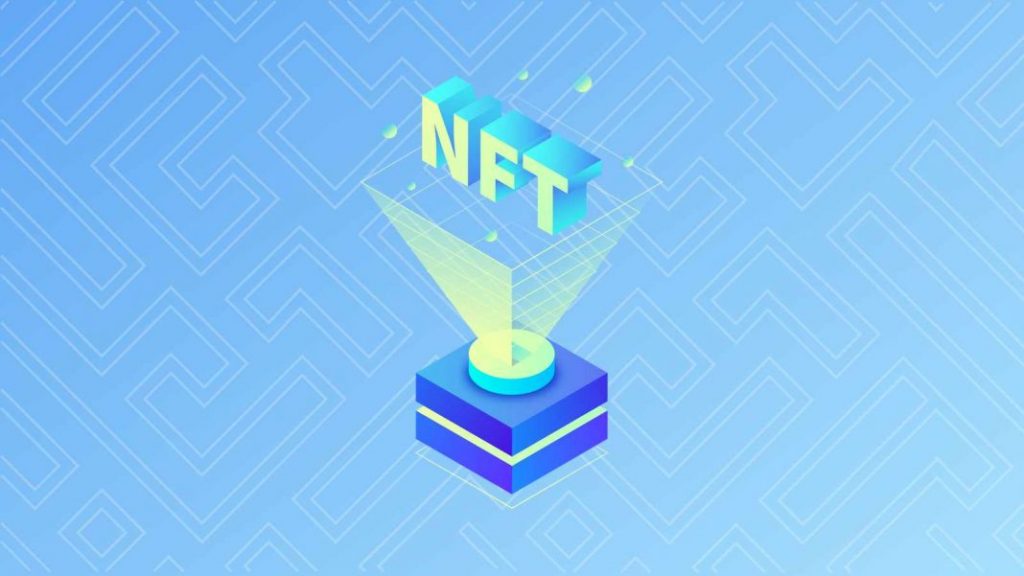 Real-life decentralized insurance protocols can be used for just about anything often known as parametric insurance. From flight delays and travel insurance to hurricane, crop, and natural disaster cover (including earthquakes, floods, droughts, etc.). Non-traditional decentralized insurance policies create automatic pre-specified payouts, triggered when an event is confirmed to have taken place.
Also, blockchain in the insurance industry offers users cryptographically-secured, mathematically verified protection against data breaches. The use cases vary from weather-related incidents to accidents and full health life insurance. Furthermore, the use of technology in the industry offers people options to create their own personalized insurance scheme.
Chainlink
Chainlink, the number one oracle in blockchain, is the backbone of the decentralized insurance and crypto insurance space. Oracles are needed for nearly every smart contract transaction to retrieve and verify data from various APIs, and other off-chain data sources. Etherisc and Nexus Mutual have both partnered with Chainlink to use its services for oracle demands within insurance contracts.

Chainlink can mathematically verify when an event has occurred, which communicates instantly with a smart contract to execute the deployment of a transaction from A to B. If you'd like to learn more about how Chainlink works using multiple oracles within the protocol, make sure to save our deep dive on Chainlink article for later!
Current Crypto Insurance and Decentralized Insurance Projects
Nexus Mutual
Nexus Mutual is considered a pioneer of the crypto insurance industry. A mutual works just like insurance. However, the key difference is that insurance tends to be owned by shareholders, whereas mutuals are owned by policyholders or members.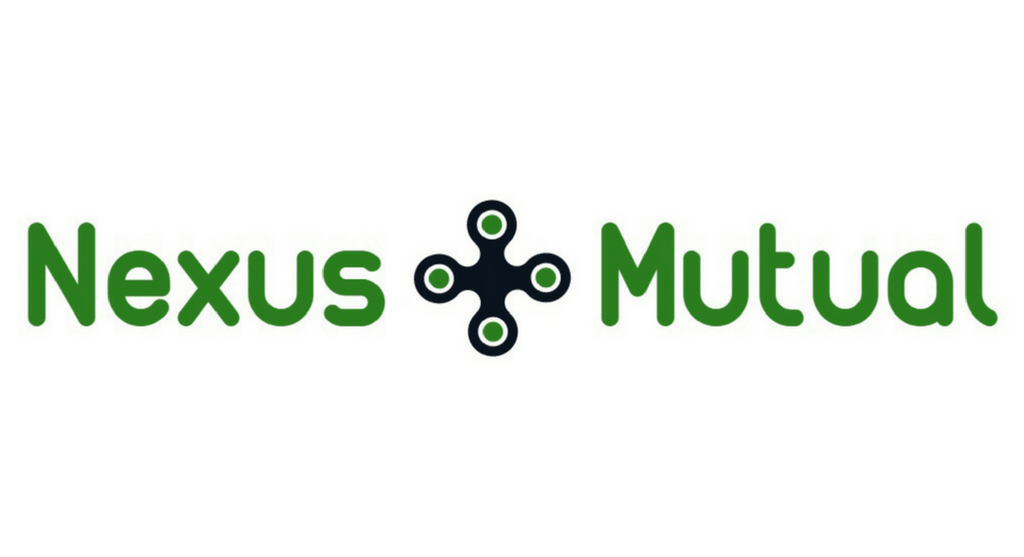 Nexus Mutual's initial product is Smart Contract Cover. This protects against the unintended financial loss as a result of a systematic failure within a smart contract-based decentralized application.
When purchasing smart contract cover through Nexus Mutual, members can choose a fixed sum, known as the "Cover Amount", to be paid out if any claim is approved. All claims are subject to the platform's "Claims Assessment Process". Accordingly, payouts often differ from the losses incurred by smart contract bugs.
Nexus Mutual was designed to add protection against code bugs in DeFi applications. However, in the future, Nexus Mutual intends to expand its offerings to include real-life, day-to-day products that can disrupt the traditional insurance industry.
Cover Protocol
Cover Protocol is a unique peer-to-peer coverage market. The COVER token forms part of the governance for the project among other functions within the Cover ecosystem. Cover is a highly scalable protocol that distinguishes itself from other crypto insurance platforms because the ceilings for the Cover Protocol's coverage is independent, not pooled.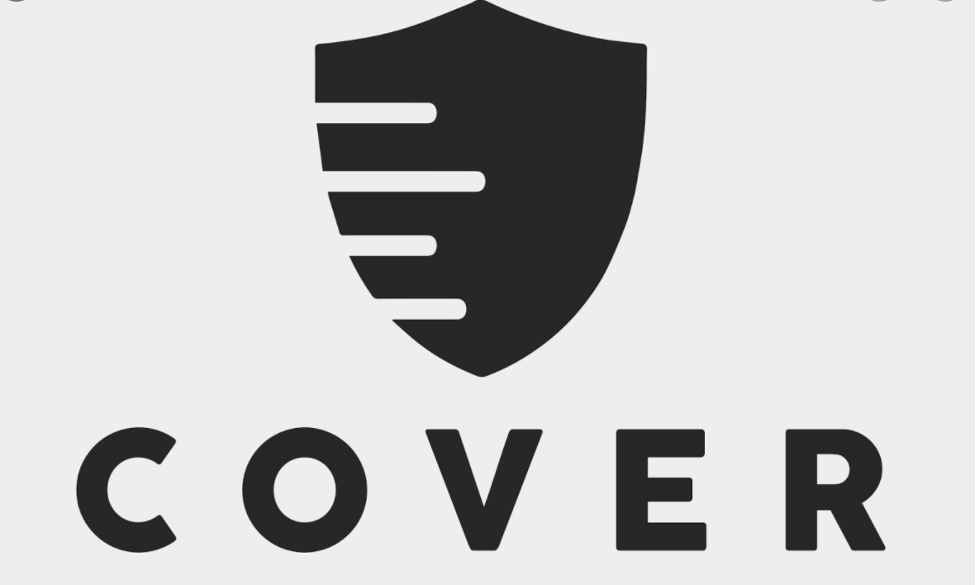 Cover protocol promotes market efficiency by incentivizing market makers to meet the demand for its service. Furthermore, Cover allows the premium for its coverage to be set by the market. The cover provided will be fully audited and deployed with completely transparent verification on the Ethereum blockchain. Resultantly, Cover Protocol is a censorship-resistant coverage protocol that has no single point of failure.
As Cover requires no KYC, coverage can be purchased in a completely decentralized way. Cover provides fungible coverage for any ERC-20 tokens. Coverage can be provided for any given length of time. Also, coverage can be traded on DEXs such as Uniswap.
COVER Token
Users can purchase coverage for anything using the Cover protocol. Though the protocol is geared towards DeFi, there is an open market for coverage beyond smart contract insurance. Also, users can earn COVER tokens through a process known as "Shield Mining".
Cover Protocol states that the COVER token has zero value. The purpose of the COVER token is to handle the management of claims by validating or invalidating them. Also, the COVER token is used for governance of the protocol. Any future proposals for changes to the protocol will be decided by the COVER token holders. However, at the time of writing, the COVER token is valued at $1,278.82. Clearly, there is a great deal of interest in crypto insurance.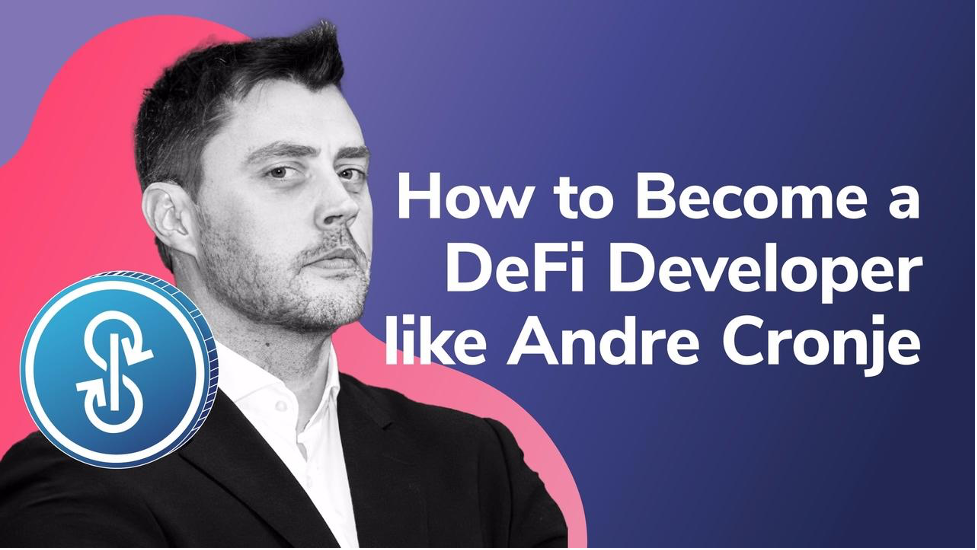 The team consists of several creative pseudonyms. However, one name stands out. Andre Cronje is an advisor to Cover Protocol. Andre Cronje became famous after single-handedly creating one of the most innovative DeFi applications to date – yearn.finance.
Nsure
Nsure is a decentralized insurance platform built for open finance. Nsure allows users to create insurance markets and trade risk on the blockchain. Users can provide capital to back crypto insurance risks in decentralized finance. Also, users can invest in insurance covers to receive NSURE token rewards.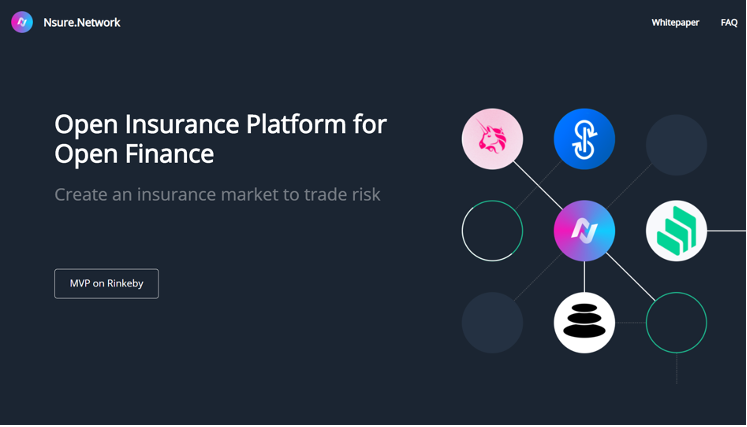 Nsure is a permissionless open market to trade risk. NSURE tokens can be staked on specific insurance risks and users receive NSURE as crypto insurance premiums. Anyone can purchase cover using Nsure. Also, Nsure provides leverage staking for non-correlated insurance products.
Nsure crypto insurance pricing is dynamic, based on the real-time demand for its services. To secure the capital required to back any risks, capital mining will be implemented to the Nsure platform. Furthermore, the platform's voting utilizes a 3-phase crowd voting mechanism so that each claim is handled with the utmost professionalism.
In today's day and age, keeping up with emerging technologies puts one at a tremendous advantage; in terms of career, finances, and work/life balance. If you work in the insurance industry and are researching blockchain technology, you are definitely in the right place. Blockchain can be incorporated into a plethora of career options, including insurance professionals. If you have no programming experience but want to learn how to create your own decentralized insurance protocol or protect your funds with smart contract crypto insurance – try out our JavaScript Programming for Blockchain course. Designed for beginners with zero experience.
Etherisc Decentralized Insurance Protocol (DIP)
Etherisc is a "protocol to collectively build insurance products", as opposed to a decentralized insurance company. They do not offer direct services, rather, Etherisc partners with current and upcoming insurance providers to offer users the best experience. The aim of Etherisc is to increase transparency and lower operational costs within the insurance industry, internationally.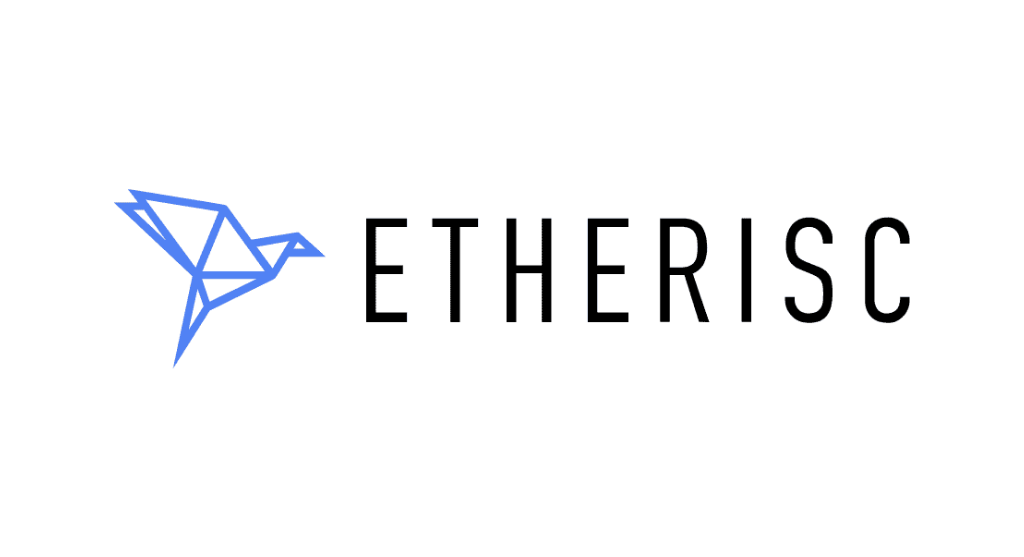 In 2016, the first version of Flight Delay, a decentralized application created by Etherisc went live. A few months later, Etherisc released the white paper on decentralized insurance markets. By the end of 2017, Etherisc had sold over 100 flight-delay policies to travelers. In 2018, the platform distributed nearly 45.5 million tokens to 280 contributors. Additionally, the community insurance proposals for hurricane, crypto-wallet, and payment channel insurance were proposed.
In early 2019, the Etherisc Generic Insurance Framework (GIF) was released as an open-source protocol. Later in the year, Oxfam, Aon, and Etherisk launched agricultural insurance in Sri Lanka for crops. This year, the project is continuing to go from strength to strength, with the German Financial Authority approving the new legal model proposed by Etherisc in July.
DIP is short for either Decentralized Insurance Protocol or Decentralized Insurance Platform. Etherisc has devised a protocol where any risk can be priced and serviced as insurance. DIP tokens are used to power the Etherisc platform, incentivize, and reward platform users.
Token Model
The Token Generating Event (alternative name for ICO or token sale) distributed a hard cap of 300 million DIP tokens, at an exchange rate of $0.10 for 1 DIP. This was 30% of the total supply of 1 billion DIP tokens.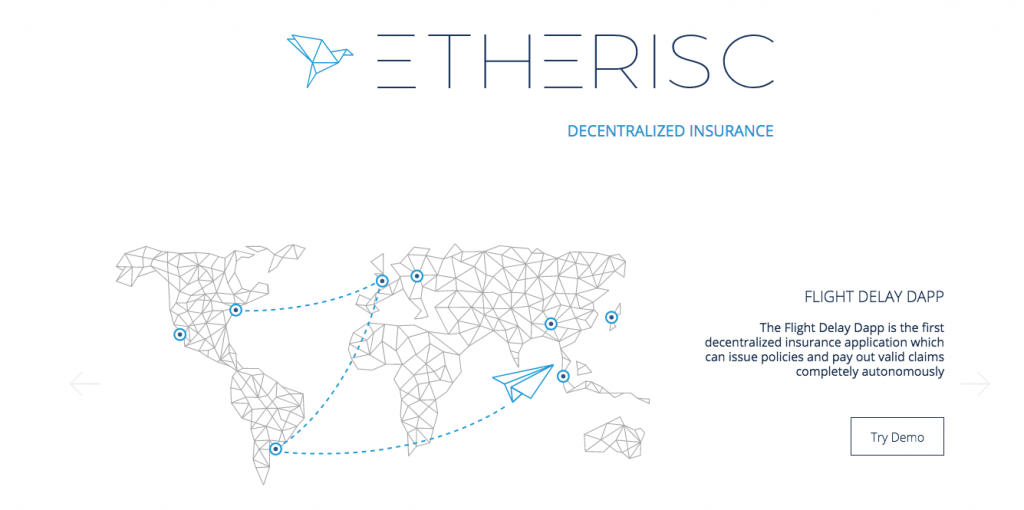 Since 2018, more than 20 products have been created by Etherisc protocol. Many have already been deployed on the Ethereum blockchain, with plenty in the pipeline. Etherisk is powering many platforms to help users across the world gain access to low-cost insurance, a perfect example of how blockchain in the insurance industry can be used. Below we have outlined some of the most popular products in development on Etherisc:
Flight Delay Insurance

Flight Delay is live and licensed as the first decentralized insurance protocol. Used by hundreds of happy participants thus far. Payouts for delayed flights are automatic and near-instant.

Hurricane Protection

This project is designed for small independent business owners and low-income individuals. Hurricaneguard.io has only recently been designed and launched, which is available to try out now on the Ethereum testnet.

Crypto-Wallet and Collateral Protection For Crypto-Backed Loans

Both these protocols have been designed, however, are not yet available to the public to try out. The crypto insurance for protection against theft or hacks of your wallets will cover up to $1,000,000. The collateral insurance pays up to 100% off the issued loan, should the value of the collateral locked drop by over 90%.

Social Insurance and Crop Insurance

The social insurance and crop insurance frameworks are still in the prototype stage. Crop insurance payouts will be automatic when a drought or flood has been confirmed and reported by government agencies. Social insurance protects a heavily-depended-upon member of a community suddenly passing away or falling severely ill. Payouts will go towards community needs during these times.
Blockchain in the insurance industry gives a wider audience, a broader, more affordable set of insurance services compared to legacy systems. Etherisc users can request their own individual product built by Etherisc if their service is not listed. However, if users would prefer to create their own insurance framework, Etherisc can also accommodate this.
Conclusion
The internet evolved nearly every industry worldwide. Blockchain technology is taking this to the next level with decentralization. As the adoption of the technology continues, more people are beginning to realize the benefits of a decentralized network. The fashion, music, art, real estate, and supply chain industries are all finding innovative ways of introducing the blockchain. The insurance industry is no different.
Crypto insurance for smart contracts and collateral debt offers an extra layer of security for those entering the crypto space for the first time. Decentralized insurance with the use of NFTs and real-life everyday use cases will transform the industry in many ways. From a tremendous increase in user experience to the simplified back-end system for the insurance companies themselves. Communication between all relevant parties will be immutable and transparent.
If you hadn't noticed, the use cases for crypto and blockchain are increasing every day. With new enterprise blockchain integrations and the widespread adoption of cryptocurrency and blockchain globally, there's no wonder that blockchain education is becoming so important. Blockchain is the most sought-after skill on LinkedIn.
The demand for expertise is hugely outpacing the supply of fresh talent. By investing in yourself and becoming a certified blockchain developer, you give yourself an unfair advantage over the rest of the workforce. The Ivan on Tech Academy has cryptocurrency courses of the highest caliber covering every aspect of the blockchain industry. There has never been a better time to invest in yourself and your future, so why not go and check out some of our courses! Best of all, get 20% off when enrolling if you use the promo code BLOG20!