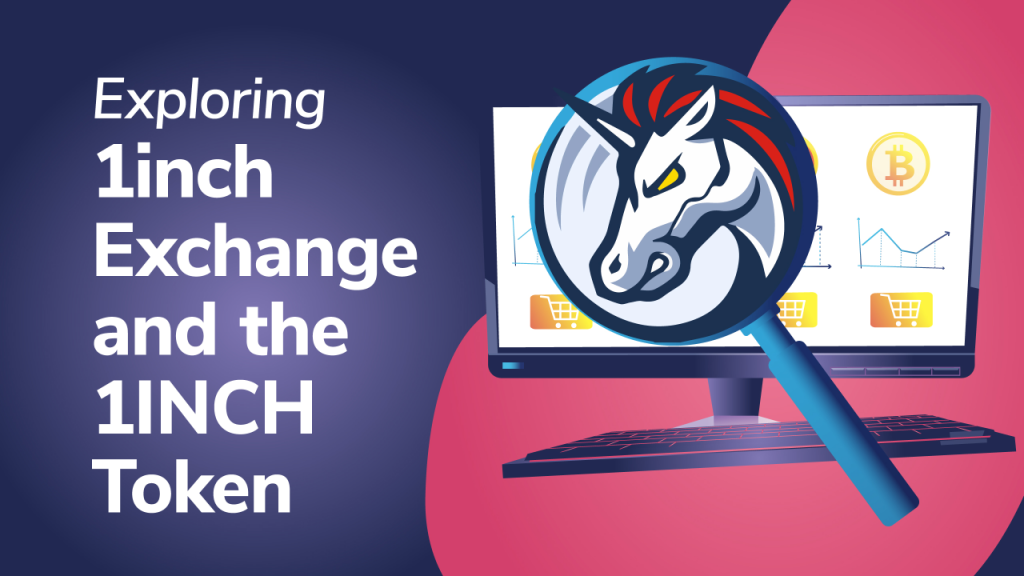 Since the 2020 Christmas airdrop of the 1INCH token, 1inch Exchange has gained great popularity among users of decentralized finance (DeFi). The decentralized exchange (DEX) aggregator made a name for itself after tackling the issue of high slippage for traders and arbitrageurs profiting at the expense of liquidity providers (LPs). With the addition of the Mooniswap automated market maker (AMM), 1inch Exchange seems to be expanding into new territory. But, what is 1inch Exchange, and why is it becoming so popular?
In this article, we're going to discuss the 1inch Exchange DEX aggregator and the recently launched 1INCH token. We'll explore the impact of the 1inch Network on the cryptocurrency space and the project's continued innovation. Furthermore, we're going to look at the Mooniswap platform, and why 1inch Exchange is positioned to provide a great deal of utility to users of DeFi in the future.
If you're new to DeFi and unsure how to use decentralized exchanges (DEXs) or DEX aggregators, be sure to check out the DeFi 101 and DeFi 201 courses at Ivan on Tech Academy! As the number one online blockchain education suite, Ivan on Tech Academy teaches you all you need to know about how to make the most in crypto and decentralized applications.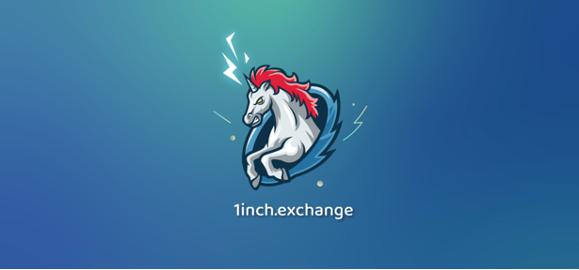 History
Founded in May 2019, 1inch Exchange is the brainchild of Russian developers Sergej Kunz and Anton Bukov. Kunz and Bukov both have strong backgrounds in smart contract auditing. In September 2018, Kunz began live streaming Ethereum smart contract security audits on YouTube.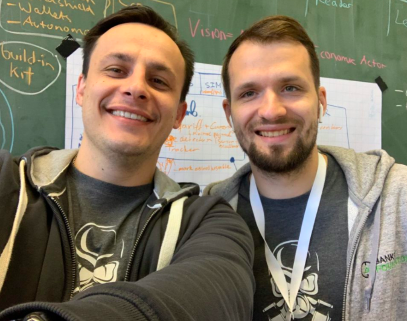 Kunz partnered with Bukov and the pair have since attended several hackathons worldwide. Kunz and Bukov secured sponsored bounties from MakerDAO, Set Protocol, and Kyber Network.
The 1inch Exchange blueprint was created ahead of the ETHNewYork convention as Kunz and Bukov were experimenting with arbitrage bots. During the event, the first medium viable product (MVP) was created for 1inch Exchange. This iteration aggregated liquidity from decentralized exchanges (DEXs) Bancor, Kyber, and Uniswap.
What Is 1inch Exchange?
1inch Exchange is a decentralized cryptocurrency exchange (DEX) aggregator used to buy or sell cryptocurrency across multiple DEXs. Orders are split across multiple DEXs to find the best market price available by using arbitrage bots.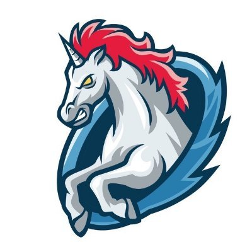 To achieve this manually would require several pairs of hands and lightning pace. However, 1inch Exchange achieves this in a single transaction. By searching across multiple DEXs, orders are split to minimize slippage. This can save a great deal of money when placing large orders in illiquid markets.
When using a crypto exchange to place large orders, traders are often caught out by slippage. Slippage is the difference between the price a trader expects to pay for an asset and the actual price paid for the asset. If an exchange or a trading pair has low liquidity, even a modest order could push up the price of a low-cap asset dramatically.
Let's say you wanted to buy 10,000 tokens from an exchange at a market price of $1 per token. If that exchange has low liquidity, the chances are that the market price could increase before your order is filled. This is because your large order is pumping the market price of that asset. Therefore, you could end up paying considerably more than $1 for your tokens.
This is why 1inch Exchange is becoming so popular among crypto traders and investors. By spreading orders across multiple decentralized exchanges (DEXs), the chances of slippage are reduced. As the liquidity used to facilitate an order is derived from multiple DEXs, the impact on price volatility as a result of a swap is lessened.
Chi Token
Another key feature of the 1inch Network is the Chi Token. Chi Token is a gas token that enables users to save on Ethereum gas fees. Chi tokens work much like tokenized gas. Users can buy Chi tokens when gas prices are low. These tokens can then be saved for use when gas prices are high.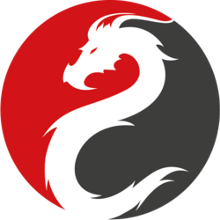 The Chi token is price-pegged to the gas price of the Ethereum Network. This allows users to save up cheap gas for times of high network congestion. Therefore, traders can save money at peak trading times.
Mooniswap
Built in 18 hours, and launched two weeks later, the Mooniswap automated market maker (AMM) protocol was created by the 1inch team to increase earnings for liquidity providers and prevent arbitrageurs from earning an unfair percentage of token swap slippages. An AMM is a smart contract that facilitates decentralized token swaps without the need for an order book.

Although the name might sound quite similar, Mooniswap is quite different when compared to other popular automated market makers (AMM) like Uniswap. The model adopted by Uniswap gives opportunities to arbitrageurs, often at the expense of liquidity providers (LPs). The money made by arbitrageurs comes with a much lower risk than liquidity provision. However, the Mooniswap model aims to tackle this issue.
Mooniswap assists liquidity providers, allowing them to also act as arbitrageurs. Some estimates suggest that this can increase liquidity providers' (LPs) earnings by 50-200% when compared to those of Uniswap. LPs on Mooniswap could also choose to participate in 1INCH token liquidity mining to gain early access to tokens (more explained below).
The best way to learn how to safely make the most of these DEXs if you're new to crypto is through our Crypto Basics course at Ivan on Tech Academy. Here, you can learn how to buy, trade, and store different cryptocurrencies through a video-guided tutorial and online professional assistance. Ivan on Tech Academy is the perfect place to start learning, working, and investing in crypto today!
1INCH Token
On Christmas day of 2020, 1inch Exchange launched the 1INCH token. Serving as a governance and utility token for the 1inch automated market maker (AMM) and decentralized exchange (DEX) aggregator, the 1INCH token was airdropped to liquidity providers of the 1inch platform, much like the Uniswap airdrop which took place just months earlier.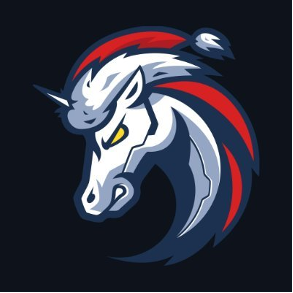 Although the platform had been making notable developments leading up to the airdrop, the airdrop came as an unexpected Christmas gift. Ninety million 1INCH tokens were distributed to anybody who made a trade on the platform before September 15th, 2020, or made a total of four trades totaling at least $20. The token will be used by the 1inch decentralized autonomous organization (DAO) to govern the platform and vote on future changes to the protocol.
Upon launch, six percent of tokens were distributed during the airdrop. The 1INCH token has a total supply of one and a half billion tokens, with 23% of tokens allocated to community incentives such as the Mooniswap liquidity mining program that recently migrated to the 1inch Liquidity Protocol.
A further 14.5% of 1INCH tokens will be unlocked throughout the next four years. These funds will be used for team expansion, audits, and grants. Furthermore, this allocation will serve as an emergency fund to protect users from potential hacks or attacks.
Stay ahead of the markets with real-time, on-chain data insights. Inform your trades with true market alpha!
Governance
1inch Exchange has created an innovative governance model known as "instant governance". This model aims to reshape the decentralized autonomous organization (DAO) model by making it easier for token holders to make changes to the protocol and circumnavigates many of the inefficiencies of many current DAO models.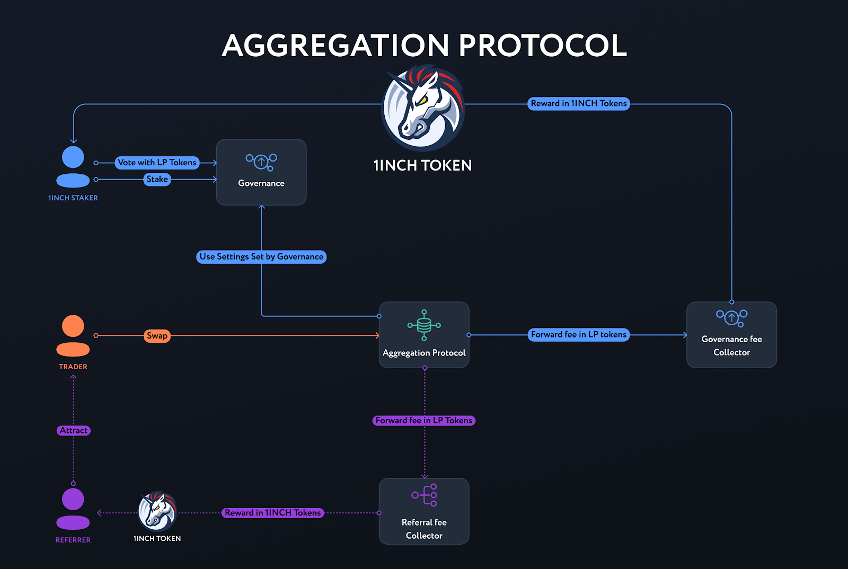 A report by 1inch Exchange stated:
"Instant governance is a new kind of governance where the community can participate, benefit and vote for specific protocol settings without any barrier to entry. In instant governance, every user's vote matters. The 1INCH token will be used in all current and future protocols within 1inch Network, starting with the 1inch governance Aggregation Protocol and the 1inch Liquidity Protocol governance modules."
This suggests that 1inch Network could continue to expand into new areas of decentralized finance as the adoption of the platform continues.
1INCH Token Liquidity Mining
The 1inch Liquidity Protocol version 1.1 launched at the beginning of 2021. The liquidity mining program was launched alongside the 1.1 upgrade. The upgrade was expedited due to an irregularity in the code posing a threat to the validity of governance votes. However, this has since been resolved and has brought in some new exciting features with the upgrade.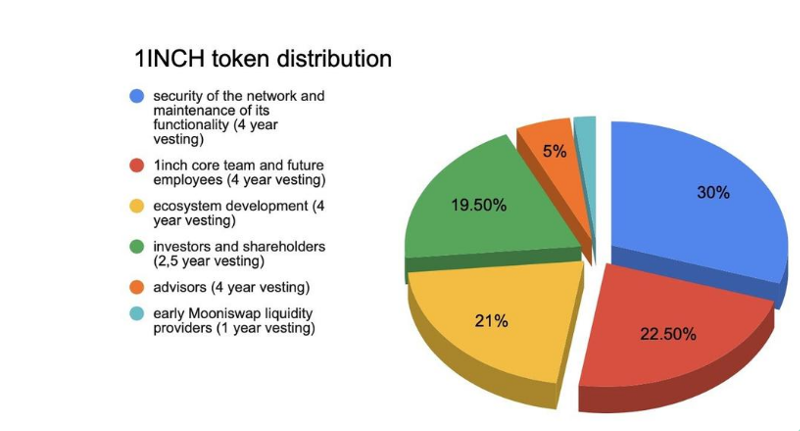 The previous Mooniswap liquidity mining program showed great success, which began in August 2020 and finished on January 7th, 2021. Early liquidity providers (LPs) to selected Mooniswap pools were able to receive 1INCH tokens as LP rewards. This equates to two percent of the total 1INCH token supply and was supplied to over 40 different liquidity pools.
On average, the participants received 300% APY for their liquidity contributions, with seven and a half million 1INCH tokens earned. Users were able to easily migrate their assets from the previous Mooniswap liquidity program to the new 1inch liquidity program. With the recent 1INCH liquidity mining program launch, users will receive a further one percent of the 1INCH token supply distributed proportionally to user contribution.
Users can currently participate in the following 1inch liquidity pools: ETH-1INCH, ETH-DAI, ETH-USDC, ETH-USDT, ETH-WBTC.
The total number of 1INCH tokens distributed to the community is 23% of the total 1INCH token supply. Two percent of the 1INCH token supply is committed to early contributors only. This is budgeted alongside the 21% 'Ecosystem Growth' share of the token supply, which refers to community activities resulting in the distribution of 1INCH tokens.
Recent Events
1inch Exchange is supporting the EtherPunk 2021 hackathon by ETHIndia, which runs from January 22nd to February 21st. The initiative aims to bring together some of the greatest minds in the industry to promote innovation and adoption of blockchain technology.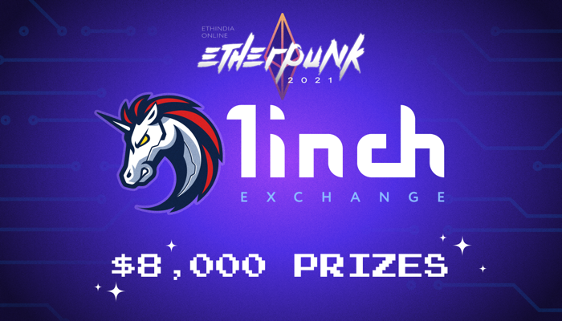 The 1inch team boasts an impressive array of new integrations and collaborations. This includes announcements regarding partnerships with XBTC, TRON, and cybersecurity firm, Hacken. Moreover, 1inch has recently integrated with the TRON blockchain DEX, JustSwap.
Why Use 1inch Exchange?
First and foremost, the sleek user interface (UI) is simple to use. 1inch Exchange splits token swaps across 21 different liquidity protocols to save users money. These include Balancer, Curve, Mooniswap, Kyber, and Uniswap, to name a few. Furthermore, 1inch Exchange reduces the probability of failed transactions thanks to its agile and dexterous order filling mechanism.
Although using a DEX aggregator such as 1inch Exchange can incur higher Gas fees than a simple swap on other platforms, when placing large orders, the increased fee is often shadowed by the savings made by the reduction in slippage.
1inch has investments from big-names such as Galaxy Digital, Kyber Network founder, Loi Luu, and Binance Labs. As such, the future of the 1inch platform appears to be in experienced hands.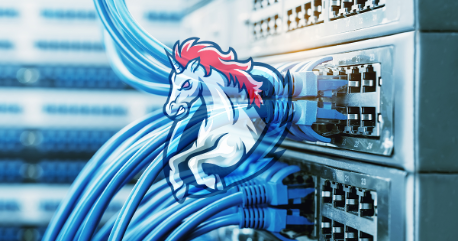 To make the most of trading with decentralized exchanges, check out the Algorithmic Trading course at Ivan on Tech Academy. Here, you can learn how to build your own trading bots and automate your trading strategies. Plus, learn how to make the most of arbitrage opportunities, even when you're away from the screen!
1inch Exchange Summary
Many traders are constantly on the lookout for ways to save money on trades and reduce slippage. By taking advantage of the arbitrage opportunities afforded by 1inch Exchange, users can find the best price for token swaps with minimal slippage.
1inch Exchange went from just a couple of guys messing about with arbitrage bots to one of the most popular DEX aggregators available. Furthermore, the 1inch team recently secured $12 million in funding from Pantera Capital. This could be one of several rounds of investment into the 1inch platform. There have been multiple recent developments, and the utility of the 1INCH token is still understated. One might think that 1inch Exchange is positioning itself to be an all-in-one DeFi ecosystem.
Reducing slippage for traders is a big deal. Many traders can be put-off from trading large volumes if the chances of slippage remain too high. As crypto is still a relatively new industry, the chances of this happening are higher than when trading traditional assets. Particularly if you trade a lot of altcoins, 1inch Exchange is recognized as one of the best ways of avoiding slippage when trading cryptocurrencies.
If you want to take your trading to the next level, be sure to check out the Ivan on Tech Bitcoin Strength Index (BSI) Indicator. The Ivan on Tech BSI Indicator combines technical analysis with on-chain analysis to help you stay one step ahead of the crowd. Using the BSI indicator, you can see short term trend changes before they play out on the charts! The BSI indicator is the ultimate trading companion and an essential tool for understanding and making the most out of the crypto markets!