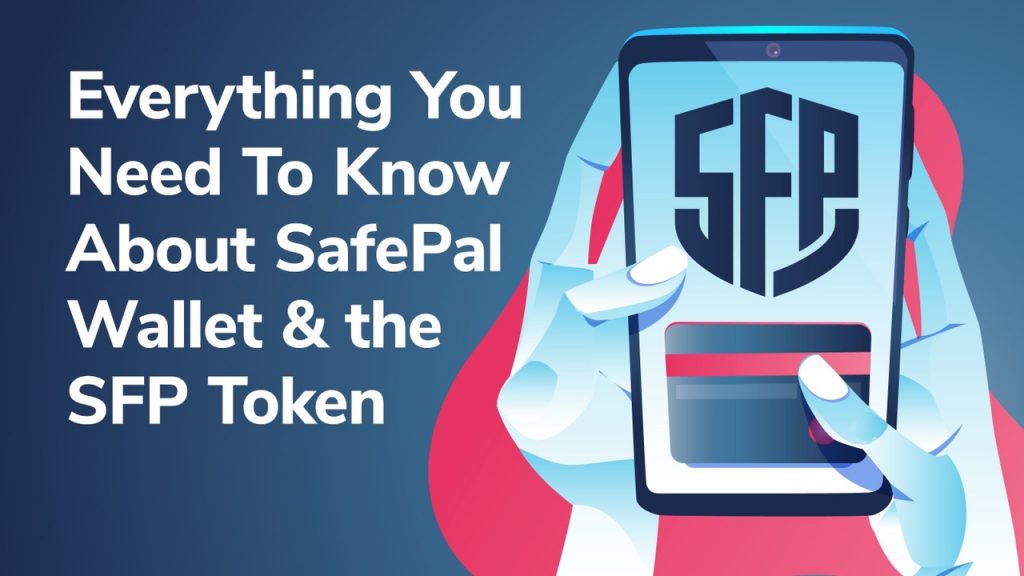 If you've been keeping an eye on the world of crypto hardware wallets, odds are that you've heard of SafePal. SafePal is the first hardware wallet to be backed by Binance, one of the largest crypto exchanges in the world. Powered by the SFP token that was created on Binance Smart Chain (BSC) and introduced through Binance LaunchPad, SafePal offers users a full end-to-end crypto wallet experience.
The product range includes the SafePal S1 Hardware Wallet that's geared towards beginners, and which users can interact with using the SafePal App. Also, the SafePal Leather Protective Case is designed specifically for the hard wallet. Moreover, the project offers a sleek yet robust solution to protecting seed phrases using the SafePal Cypher Seed Protection Board. But, what is SafePal doing that's different from other hardware wallets?
In this article, we are going to take a closer look at the SafePal crypto ecosystem and explore the various components that make this project so popular. Moreover, we'll discuss in detail the different SafePal wallet products available. Also, we'll cover the innovative new model offered through Binance Launchpad that introduced the SFP token into circulation.
If you're new to crypto – welcome to the biggest online blockchain education suite in the world, Ivan on Tech Academy! Here we offer a range of courses to suit people of all ages and backgrounds, to introduce them to blockchain technology and cryptocurrencies. For an in-depth video tutorial on the basics of blockchain, see our Blockchain & Bitcoin 101 course! Upon completion, our Ethereum 101 course is a great follow-on to learn about the differences between the two biggest blockchains. We cover smart contracts, ERC-20 tokens, and the birth of decentralized finance (DeFi)! Join over 30,000 like-minded students today, at Ivan on Tech Academy!
What is SafePal?
SafePal provides a robust and user-friendly platform to secure, store, and conveniently manage digital assets. Also, SafePal offers the first hardware wallet to be backed by Binance. It serves over two million users across more than 140 countries using a variety of unique hardware and software wallets. Plus, assets across several wallets can be paired with the SafePal App. Furthermore, not only does SafePal allow users to secure and manage their crypto, but it also facilitates trading and token swaps.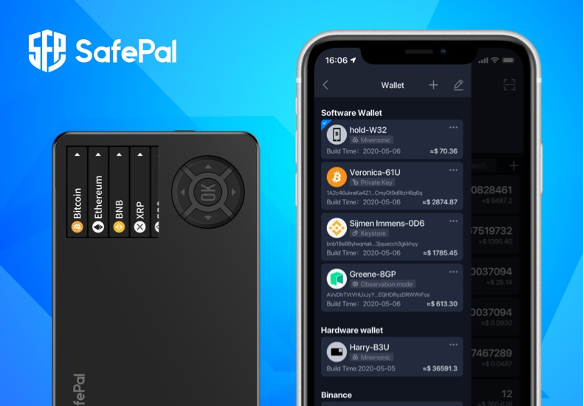 SafePal prides itself on offering competitive prices for a quality hardware wallet product. As the project is based with close ties to Shenzhen, the Silicon Valley of hardware and electronic production, SafePal has a wealth of leading networks and resources. This includes the likes of Samsung, Huawei, and Tencent.
SafePal has an unparalleled approach to sourcing high-quality components for its hardware, at extremely competitive prices. Instead of making an extra profit for themselves, the team passes on savings to their customers. This is how the project can offer some of the most competitive prices for hardware crypto wallets in the industry.
Crypto Wallets
Ultimately, crypto wallets provide a physical or virtual space to store your cryptocurrencies. However, the practicalities of doing so vary depending on an individual's needs. Crypto wallets can be referred to as 'hot' or 'cold' wallets, or, 'online' and 'offline wallets.
Some hot wallets can be built into a decentralized application (dApp), web browser, or downloaded as a desktop wallet. Wallets such as these are slightly more vulnerable to being hacked as funds are stored on a computer, hence the reference 'hot wallet'. Alternatively, storing funds offline, off a computer, and on a separate 'cold' hardware wallet, provides the current most secure option for storing crypto. That is if users keep their private keys to the wallet stored in a safe place. Further, remembering the safe place to access the seed phrase when required!
Every wallet address generates a public and private key (a key is a long string of unique characters). Public keys are used to provide the 'send to' address for users wishing to transfer funds. Whereas, the private keys are kept securely by users, to access their funds within their wallet when desired. A seed phrase is usually 12 or 24 randomly generated words that when input to a crypto wallet in a certain order, will unlock access to the funds from any computer in the world with an internet connection. It is critical that users keep their seed phrases private and secure.
One of the products offered by SafePal is the 'Cypher Seed Board' to help investors keep their seed phrase safe. We have discussed this in further detail later in the article. If you're interested in learning more about the different types of crypto wallets and how they work, be sure to save our Blockchain Wallets Complete Guide article for later!
SFP Token
SafePal's SFP token is the native cryptocurrency powering the SafePal ecosystem. The SFP token was the 18th project to launch through the Binance Launchpad, this time introducing a new launchpad format. Binance decided to use a new Launchpad subscription model, in which BNB holders could commit their BNB to the SFP token launch event. Binance then took a snapshot of the average amount of the participant's holdings over the six-day launch period. The amount of SFP tokens allocated was determined by "the ratio of their committed BNB against the total committed BNB by all participating users".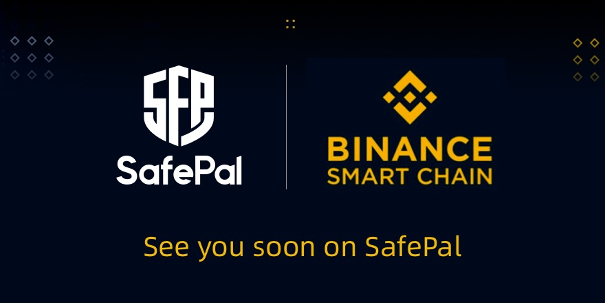 Nearly 50,000 participants committed over 11 million BNB during the SFP token launch period. In all, this meant the launch event was oversubscribed by 164x. Moreover, 26 participants reached the hard cap limit of 200,000 SFP tokens.
SafePal launched the SFP utility token on Binance Smart Chain (BSC), as a BEP-20 token. Each SFP token is publicly transparent on the BSCScan block explorer, with a capped supply of 500 million SFP tokens.
SFP Token Use Cases
As with many native application tokens, the SFP token can be used for voting rights in SFP community governance. Holders can propose changes or updates to the protocol, and vote for new features. Moreover, holders of the SFP token receive exclusive rewards and incentives. These include token airdrops, staking rewards with bonus yields, and limited edition SafePal non-fungible tokens (NFTs).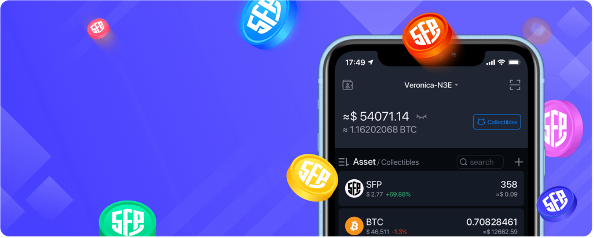 Also, SFP token holders can enjoy SafePal Earn and Lending programs, available through the mobile download app (discussed later!).
If you have yet to invest in cryptocurrency, be sure to see our Crypto Basics course at Ivan on Tech Academy. You'll learn tips to avoid scams, how to create an exchange account, then trade and store your investments securely. Moreover, for a video tutorial on installing and navigating the largest Web3 wallet, MetaMask, see our DeFi 101 course! We explain how to interact with MetaMask using some of the most popular decentralized finance (DeFi) protocols. Join Ivan on Tech Academy to get started in DeFi today!
SafePal Wallet Products
SafePal currently has three products available. Each product can be used separately, however, combined, they create the ultimate crypto wallet storage experience. This includes the ease of transferring your crypto to a wallet and maintaining the security of your private keys. Plus, the project offers multi-functional storage and protection for your wallet. Moreover, intertwining these products with the SafePal App couldn't be easier! Below we have described in detail the various products available.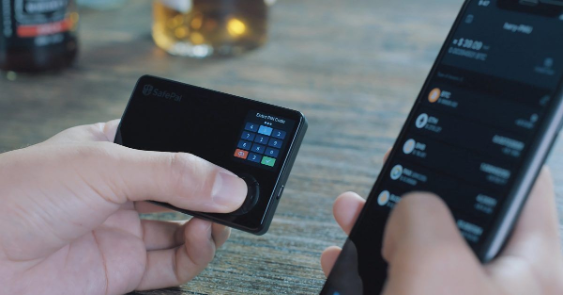 SafePal S1 Hardware Wallet
As the first hardware wallet invested in by Binance, the SafePal S1 Hardware Wallet has seen so much success it sold out within just a few weeks! The team will begin shipping again from May 31st, 2021, with users still able to place a pre-order.
One of the reasons the SafePal S1 Hardware Wallet has become so popular is due to being 100% offline. There is no WiFi, Bluetooth, NFC, or USB connection required to access funds. The SafePal S1 Hardware Wallet is true cold storage. Moreover, the hardware wallet features a cryptographic random number generator, multi-layer security sensors, and a self-destruct mechanism.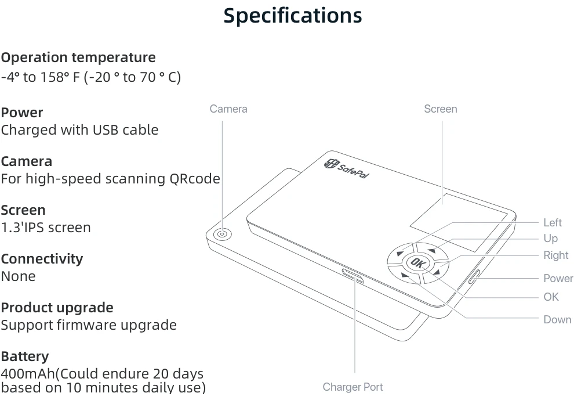 Another advantage of the SafePal S1 Hardware Wallet is the unlimited storage capacity. Many competing hardware wallets offer limited storage space, meaning a limited number of tokens can be stored within a wallet at a given time. With the SafePal S1 Hardware Wallet, however, this is not the case! Users can store as many different tokens as they like. At present, the SafePal S1 Hardware Wallet supports 21 different blockchains and over 10,000 tokens. Plus, users can easily onboard new tokens via a firmware upgrade.
The SafePal S1 Hardware Wallet is about the size of a credit card and can easily fit into your pocket to securely store and manage your crypto on the go, 24/7. In the box, alongside a SafePal S1 Hardware Wallet, you should find a cleaning cloth, three mnemonic phrase cards, a user manual, a USB cable (to connect your wallet to your laptop/desktop computer), and two SafePal merchandise stickers. Be sure to always buy crypto wallets new and ideally, direct from the wallet business/supplier. If you purchase second-hand, there's a chance the device may have been manipulated beforehand.
SafePal Cypher Seed Protection Board
As previously mentioned in this article, keeping your private keys secure is paramount to protecting your wealth. With crypto, you are your own bank, and responsible for maintaining the levels of security and access to your funds. The SafePal Cypher Seed Protection Board is one of the most robust forms of storing your seed phrase.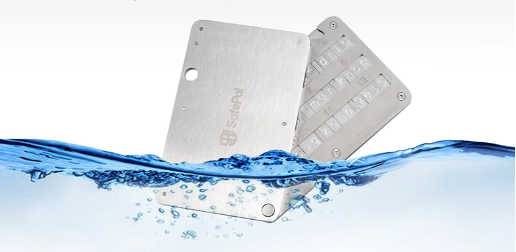 Often, it is advised to write down your seed phrase in a dedicated notebook or two, and keep these notebooks secured in different locations. Never copy and paste, send or save your seed phrase. This provides a layer of offline security for your seed phrase. However, pen and paper have their limitations to security, in a house fire, for example. If your dedicated crypto notebook was burned you wouldn't have access to your funds anymore. This is where the SafePal Cypher Seed Protection Board comes in.
The SafePal Cypher Seed Protection Board is said to be completely corrosive-resistant to water, fire, or acid. The average house fire burns at around 1500°F/815°C, whilst the melting point of the SafePal Cypher Seed Protection Board is 2548°F/1398°C. Made from 304-grade stainless steel, the SafePal Cypher Seed Protection Board will keep your seed phrase safe should the worst happen.
SafePal's robust seed protection mechanism is simple to use, with easy installation and compatibility with BIP39 software and hardware wallets. The SafePal Cypher Seed Protection Board allows users to store 12, 18, and 24-word seed phrases, safely in a lightweight convenient location. The box includes the Cypher Seed Protection Board, user manual, letter boards, and a small Allen key to add words to the board. Also, the box should feature four SafePal stickers too!
SafePal Leather Protective Case
The PU leather protective case offered by SafePal is designed to protect the SafePal S1 Hardware Wallet. The SafePal Leather Protective Case is small and sleek enough to safely hug the SafePal S1 Hardware Wallet in jeans, handbags, or jacket pockets. Weighing only 20 grams, the SafePal Leather Protective Case is light enough to carry around anywhere!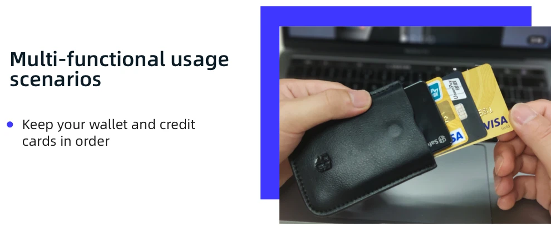 However, just because it's lightweight and small (10.5cm x 7.7cm) doesn't mean it's not capable of durable protection. The SafePal Leather Protective Case is waterproof and scratch-proof, with a soft velvet interior and a faux leather exterior surface. Also, the case features an invisible magnetic buckle to seal it securely. The SafePal Leather Protective Case features anti-drop protection and, like every other SafePal product, comes with a one-year warranty.
Furthermore, the SafePal Leather Protective Case is also multi-functional allowing users to store their credit cards too! If you're using the SafePal S1 Hardware Wallet alongside the SafePal App to use crypto in everyday transactions, the SafePal Leather Protective Case can add a further layer of physical security and utility to the hardware wallet.
SafePal App
The SafePal mobile app is available to download via the Apple App Store or Google Play. Once downloaded, users have access to a vast range of popular decentralized finance (DeFi) applications available on multiple blockchains including Ethereum, Tron, and Binance Smart Chain (BSC). These include Aave, Compound, Uniswap, Curve, and many more on other chains. Users can select their favorite decentralized applications (dApps) and save them to a bookmark, to access with one click in the future.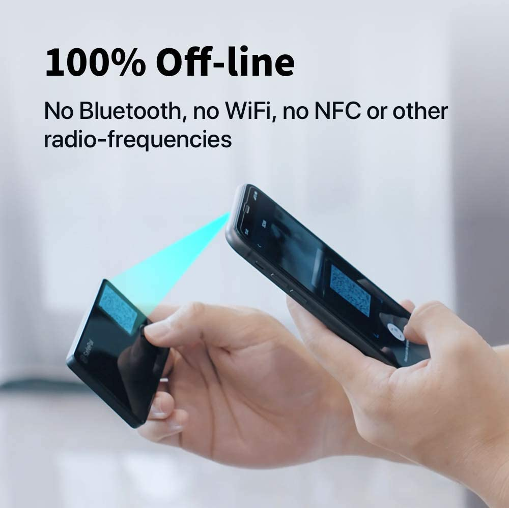 The SafePal App allows users to manage multiple crypto wallets in one convenient interface. Moreover, wallets can be software wallets, imported through a private key or mnemonic phrase. Or, users can manage hardware wallets that can be scanned and paired conveniently using a QR code. Users can buy, trade, and store any cryptocurrency with the SafePal App. The application makes it super easy for beginners in the industry to access cryptocurrency, offering a fiat-on ramp with many options. Users can buy crypto with their credit card, bank account, EPS, Giropay, plus several other payment merchants.
Wallet Holder Offering (WHO)
SafePal introduced a new type of airdrop campaign known as a 'wallet holder offering' (WHO). In short, the project offered users of the SafePal software and hardware wallets the opportunity to be involved in a community airdrop. The project wanted to create a token distribution mechanism that couldn't result in the unfair distribution of tokens to whales or cheaters. Therefore, there were several ways in which SFP token holders could get involved.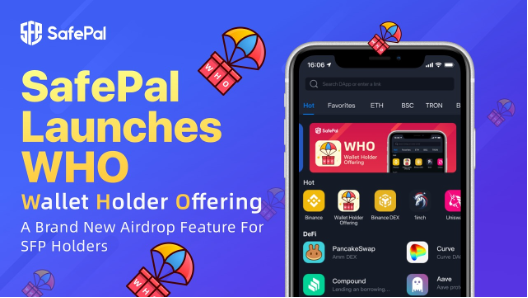 The wallet holder offering (WHO) involved several tasks and requirements for participants to receive an airdrop reward. This included an 'Earn to Learn' scheme where users could earn crypto by learning and interacting with new projects. Also, to prevent any scams, SafePal only rewarded users of their products, who are also SFP token holders, directly into their wallets.
SafePal Crypto Wallet & SFP Token Summary
SafePal was introduced with the backing of Binance, the largest crypto exchange in the world in terms of trading volume. Not only was Binance an early investor of the project, but they also facilitated the SFP token launch through a new Launchpad subscription model. This shows legitimacy and prosperity for the crypto wallet project.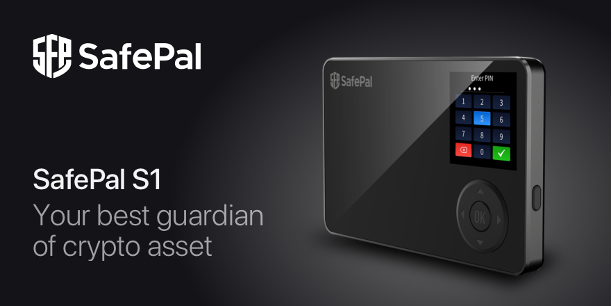 Moreover, SafePal caters to the full crypto wallet experience. These products ensure users' funds are safe, from the initial transfer of coins to the physical protection of the hardware wallet and seed phrase. Further, the SFP token allows users to earn exclusive rewards and yield opportunities through using SafePal wallets with the SafePal App. The SafePal App is available to download on all smartphone devices and seamlessly interacts with the SafePal S1 Hardware Wallet.
Using the SafePal wallet and SafePal App is a great way of securely storing your cryptocurrency. However, if you would like to discover more about the compliance and regulations around finance and technology, see our FinTech 101 course at Ivan on Tech Academy! In this course, we cover the regulation of assets in crypto markets (MiCA) using practical real-life use cases and examples.
For our U.S. readers, be sure to see our U.S Taxation of Digital Assets (Crypto Tax Reporting) course to discover how to file your digital asset investments and a video guide about how to report earned gains. Ivan on Tech Academy provides different courses to suit businesses and individuals alike with education about how to remain legal and compliant with crypto assets. Join today to find out how! Also, don't forget to follow us on Twitter @Academy_IOT. We'd love to hear your thoughts on this article and the SFP token!