Blockchain Game Alliance (BGA) is a multinational team of blockchain and gaming experts that have come together to help developers, businesses and brands create their own decentralized blockchain gaming platform to the highest level. By bridging the gap between traditional game development and blockchain gaming, BGA is positioned to disrupt the traditional gaming industry. Also, BGA promotes adoption and interoperability. Furthermore, BGA makes it easy for developers to create in-game assets using a set of common standards and practices. Also, BGA helps brands and companies come together to share ideas and innovate!
Blockchain gaming is changing the way people entertain themselves. Instead of siloed, centralized servers, blockchain-based decentralized gaming puts users in control of their gameplay and overall gaming experience. BGA is giving people the opportunity to be at the heart of decentralized gaming at an early stage. As a result, the Blockchain Game Alliance is offering an arena for creative new gaming endeavors!
In this article, we're going to explore the Blockchain Game Alliance and the contribution made by its members to the gaming industry. We'll also look at some of the key activities that BGA is involved in. Plus, we'll discuss some of the big names associated with the Alliance!
If you're new to blockchain game development, welcome to Ivan on Tech Academy, the world's largest online educational suite for blockchain technology! Ivan on Tech Academy offers a wide range of courses to get started in the industry, no matter your experience! Try our Blockchain & Bitcoin 101 course to learn about the fundamentals of this cutting-edge technology. Moreover, our Ethereum 101 course is a great introduction to smart contracts, decentralized applications (dApps), and the Ethereum Virtual Machine. Discover all this and more, at Ivan on Tech Academy today!
What is the Blockchain Game Alliance?
The Blockchain Game Alliance (BGA) was created to promote the use of blockchain technology within the gaming industry. This is achieved by spreading the word about blockchain and promoting its adoption in new, innovative use cases. In turn, the Blockchain Game Alliance is bringing people together to create new ways to build a dedicated network of blockchain games.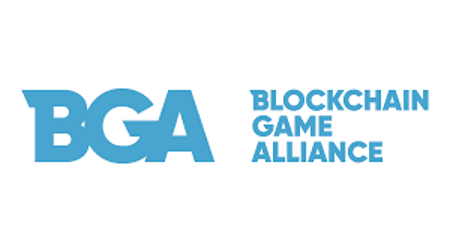 Further, BGA has created an open forum for companies, businesses, and developers to collaborate, establish good practices and common standards. Moreover, BGA is increasing accessibility to blockchain gaming. This is achieved by lowering the barrier to adoption and helping to create immersive and original gaming experiences.
Blockchain Gaming Development
The global gaming industry is worth over $175 billion in 2021, seeing a 10% growth over the past five years. Moreover, research from Modor Intelligence suggests the gaming industry could be worth over $275 billion by 2025. As game development becomes increasingly user-centric, a natural progression is the introduction and implementation of blockchain technology. Blockchain gaming platforms take gaming to a whole new level.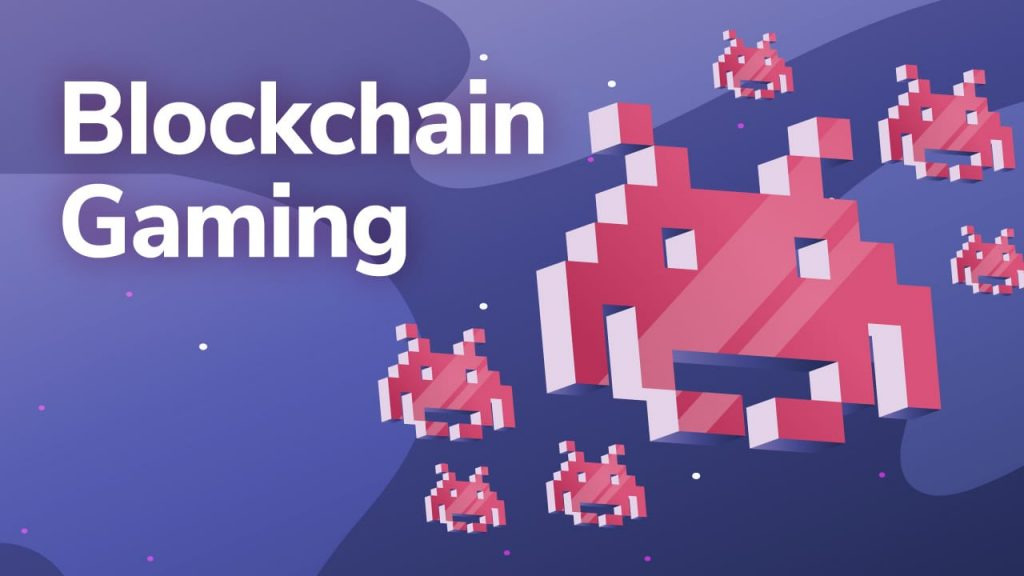 Have you ever played a game when all your 'saved' progress and information has been lost? With blockchain gaming, this would never happen. The technology ensures all data transacted on the blockchain gaming platform is immutable, meaning it cannot be altered or removed. Unlike traditional centralized gaming platforms, managed or operated by a single server, blockchain-based gaming platforms operate using a distributed network of nodes. Also, blockchain gaming platforms are governed by their users, letting the game players have a say in the game development.
Arguably, the best advantage of integrating blockchain in the gaming industry is allowing users to actually own their digital in-game assets. Further, gamers can now play-to-earn, and potentially make a passive income with crypto through gaming. This is all thanks to non-fungible tokens (NFTs).
Non-Fungible Tokens
Unlike fungible currencies such as Bitcoin or the US Dollar that are interchangeable, divisible, and can be used as a medium of exchange, non-fungible tokens (NFTs) are unique. NFTs can represent either a virtual or physical asset or data, cryptographically secured on the blockchain. This means the asset ownership is publicly transparent and cannot be double-spent. NFTs are being used widely across many industries, such as fashion, sports, and the energy sector too. However, one of the most popular industries introducing non-fungible tokens is the gaming industry.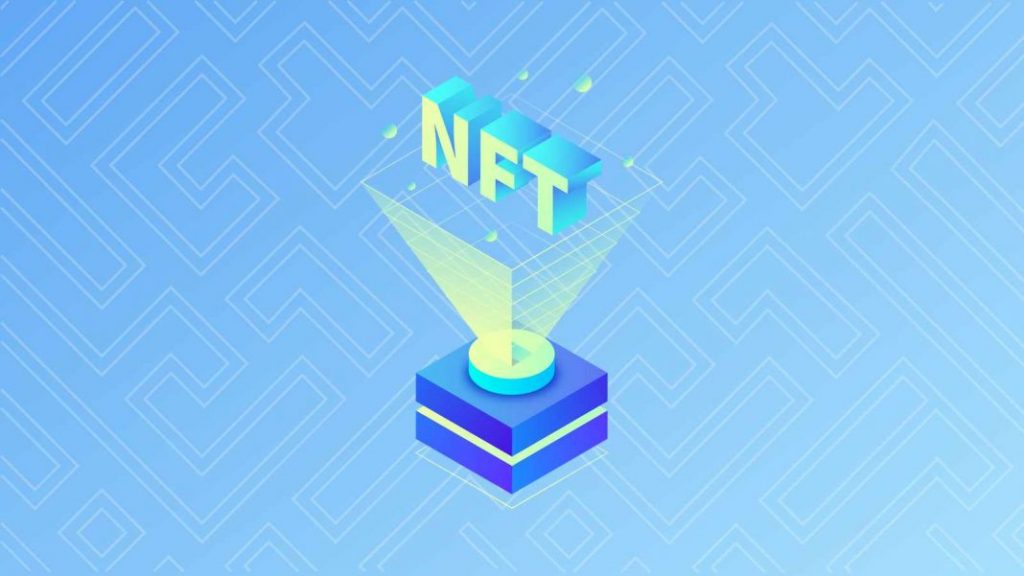 As non-fungible tokens (NFTs) are unique, they hold the ability to represent in-game assets and items that could be of value to a blockchain gaming platform. For the first time in gaming history, the users will own their digital in-game assets and not the centralized game provider. NFTs can be purchased and traded freely within an in-game marketplace. Alternatively, users can sometimes trade assets with another third-party decentralized marketplace, such as OpenSea, Nifty Gateway, or Rarible. Depending on the blockchain gaming platform and the in-game assets accrued, users can potentially earn a passive income with decentralized finance and gaming.
Introducing blockchain technology creates the ability for a play-to-earn model, where the hundreds of hours the average gamer spends in a virtual land, can now be used to earn an income with cryptocurrency. Also, some blockchain in-game assets are interoperable between different blockchain game platforms. This means that the same protective suit of armor non-fungible token (NFT), for example, can be used across multiple games!
Blockchain Game Alliance Activities
The Blockchain Game Alliance (BGA) is disrupting the traditional gaming industry by transforming the user experience in popular gaming models. Moreover, BGA is expediting the adoption of blockchain gaming via four main activities.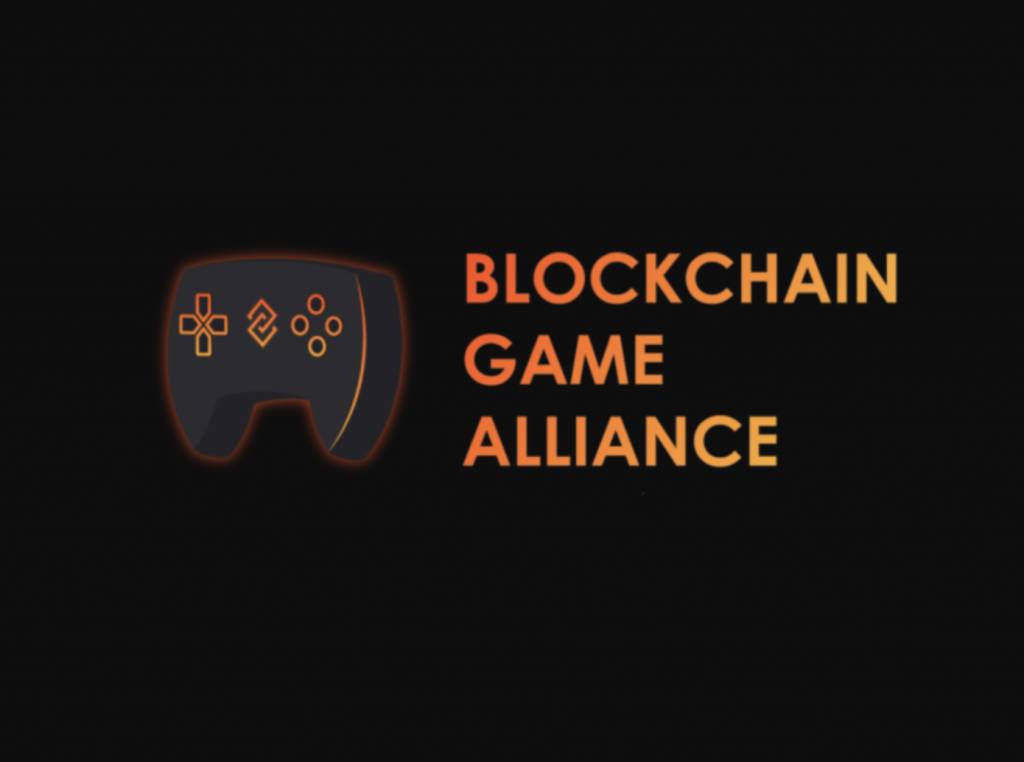 Research
Members of the Blockchain Game Alliance (BGA) can contribute by carrying out research in the field. BGA research is used to develop new global gaming standards and ensure best practices are upheld within the industry. With a focus on interoperability, BGA research aims to make it easy for traditional gaming companies to incorporate blockchain technology into their products. Furthermore, this information can be shared between BGA members to help build a thriving blockchain gaming community.
Would you like to get involved in the decentralized finance (DeFi) community and have yet to invest in crypto? Ivan on Tech Academy can help get you there! Start with our Crypto Basics course to learn how to create an exchange account, trade and store crypto investments safely, alongside learning tips to avoid scams along the way. Following this, our DeFi 101 course is the perfect next step to discover the decentralized world of finance! You'll learn about the Digital Financial Stack, how to install and navigate the world's number one Web3 wallet, plus interact with several popular DeFi protocols including Compound and Uniswap.
After, why not check out our DeFi 201 course? Here you'll learn how DeFi is contributing to a more robust future for finance, as well as exploring exciting opportunities in crypto! Learn about yield farming, crypto arbitrage opportunities, plus how to program flash loans! Discover all this and much more, at Ivan on Tech Academy. Learn all things cryptocurrency and blockchain-related at the largest online blockchain education suite in the world. No matter your age, experience, or location, Ivan on Tech Academy has the right course for you!
Blockchain Gaming Industry Advocate
BGA Advocates create educational content and carry out presentations and workshops around blockchain gaming. This is helping to increase public awareness about the benefits and limitations of blockchain within the gaming industry. By flying the flag for blockchain gaming, BGA advocates help to captivate new audiences and engage existing ones to create interesting opportunities for game development.
Networking
Another key activity that the Blockchain Game Alliance (BGA) facilitates is networking. BGA provides an "open and inclusive platform for discussion & engagement". This includes the use of a members chat tool and one-to-one industry introductions. Also, BGA provides opportunities for members and stakeholders to communicate and discuss important subjects openly.
If blockchain gaming sounds interesting and you would like to start a career in blockchain, Ivan on Tech Academy can help get you there! Learn how to 'wow' potential employers in interviews by taking our FinTech 101 course. Here, you'll learn all of the latest compliance regulations with the merging of the two largest industries, finance and technology.
Alternatively, you can learn how to organize and manage your own blockchain project, by taking our Blockchain Business Masterclass. You'll learn how to implement decentralized technologies into current centralized IT systems. Join over 30,000 students at Ivan on Tech Academy to start your life-changing career today!
Representing Blockchain Game Platforms
The Blockchain Game Alliance also aims to provide stakeholders with all of the information and resources needed to participate fully within the community. This helps by providing transparency and visibility for BGA members and effective communication streams between the gaming and blockchain sectors.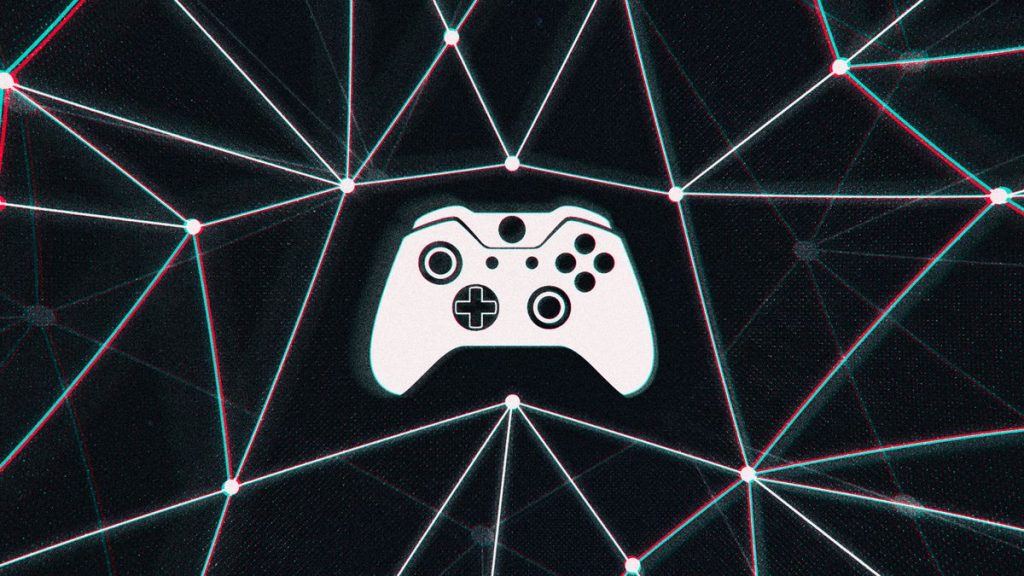 Blockchain Game Alliance Members
Amplify Games, Ubisoft, and Atari are just a few of the nearly 200 members of the Blockchain Game Alliance (BGA). BGA has some of the biggest projects in the crypto industry, working in conjunction with BGA to introduce and implement blockchain technology into different gaming platforms.
Blockchain Game Alliance (BGA) is working closely with AMD to provide the most efficient CPU and GPU technologies, ensuring blockchain-based gaming is secure and offers a fast experience. Other collaborations and members include Polygon/Matic Network for scalability. Also, Chromia blockchain is BGA's chosen chain infrastructure for building decentralized gaming applications.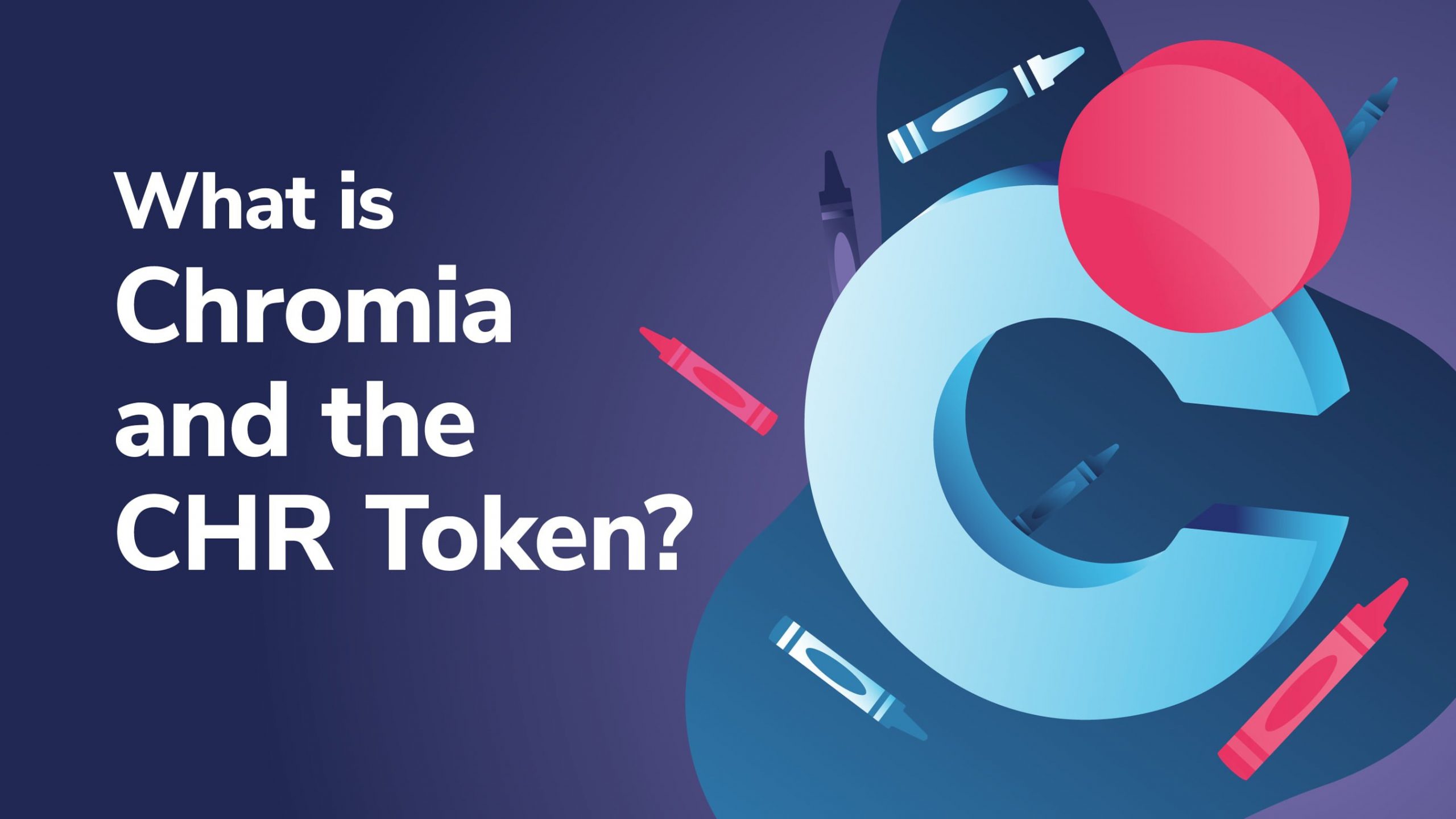 Other key members include Boson Protocol, creating a decentralized commerce layer on the Web3 infrastructure and "automating the redemption of digital rights for physical assets". This creates opportunities for trading physical representations of in-game assets, developing a bridge between the metaverse and the real-life universe.
Moreover, the AnRKey X Protocol combines some of the hottest trends in crypto; decentralized finance (DeFi), non-fungible tokens (NFTs), and eSports. Referred to as a gDEX (Decentralized Finance Gaming Platform Exchange), AnRKey X is introducing a new hybrid industry known as m$ports (money sports).
The Blockchain Game Alliance members are from different backgrounds with a shared common goal of introducing blockchain technology to the masses. There are too many listed to explain all in detail in this article. However, if you're interested in reading more about BGA's different members, we have deep-dive articles on several of the Blockchain Game Alliance members. These include; Consensys, Enjin, The Sandbox, WAX, Axie Infinity, MetaMask, NEAR Protocol, SuperRare, Aave, ExeedMe, Bondly Finance, and Utrust.
Sponsors
Alongside the Blockchain Game Alliance (BGA) members, the community also has many big-name sponsors. These include some of the BGA members (Matic, Consensys, Chromia).
However, other game and hardware companies have also provided sponsorship to BGA, such as Antler Interactive, Star Atlas, and MOBox. Other chains and protocol sponsors include Algorand, Tezos, Galaxy Digital, and Animoca Brands.
Blockchain Game Alliance Summary
The increased adoption of decentralized blockchain-based gaming is bringing about a change in the gaming industry. With new incentives, in-game assets, and exciting new experiences, blockchain gaming is a rapidly evolving field. The Blockchain Game Alliance (BGA) is evidence of this. Major traditional gaming companies are seeking to learn about the benefits of blockchain and its potential to revolutionize the gaming experience. Furthermore, the collaboration between some of the biggest names in gaming, along with some of the most cutting-edge blockchain game developers is bringing about a radical shift in the way we approach decentralized game development.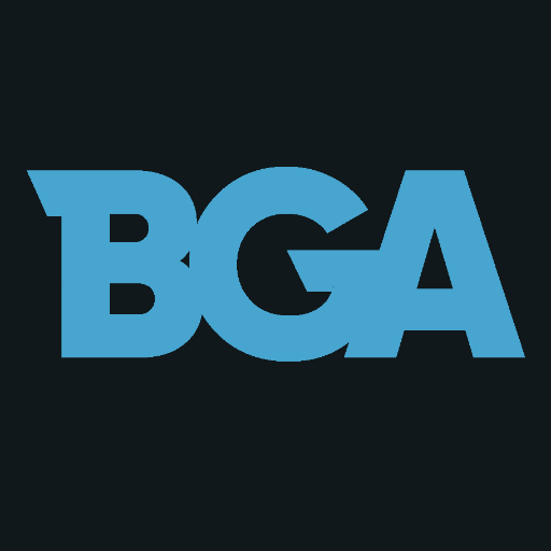 In summary, the Blockchain Game Alliance facilitates interoperability and collaboration with leading names in the gaming industry combined with the greatest minds in the world of blockchain. This suggests that blockchain gaming is here to stay, and we're still only at the beginning of this exciting chapter.
Ivan on Tech Academy has all of the tools and information needed to create your own decentralized blockchain gaming platform – regardless of programming experience! For readers with some knowledge of coding, start with our Ethereum Smart Contract Programming course to learn the basics of the Solidity programming language. Then, you will have sufficient understanding to move on to our Ethereum Game Programming course to learn how to create your own decentralized marketplace and non-fungible tokens (NFTs)!
Or, try creating decentralized gaming platforms on other blockchains by taking our Enjin Blockchain Game Development course. Alternatively, try our Unity Blockchain Game Development course! For readers with no programming experience, start with our Javascript Programming for Blockchain course, designed for beginners. Gain an unfair advantage and get ahead of the curve, by joining Ivan on Tech Academy today! Also, don't forget to follow us on Twitter @Academy_IOT! We'd love to hear your thoughts about Blockchain Game Alliance!