Yield.App aims to offer a decentralized finance (DeFi) banking solution at scale. The recent announcement that the Yield.App YLD token offering will be available on TrustSwap on December 7th has sparked some interest among crypto investors. Let's therefore take a look at Yield.App and the DeFi solution's recent partnership with TrustSwap.
Yield.App (YIELD) looks to give users easy access to investing in DeFi using either cryptocurrencies or traditional currencies. With this in mind, the Yield.App is opening up a convenient avenue for onboarding new users. The Yield.App has been designed to streamline the entire DeFi process into a matter of a few simple steps. Released via the TrustSwap LaunchPad, this looks to be a serious contender for the future of DeFi.
In this article, we'll explore the Yield.App and how you can use it to work toward financial freedom. Alongside this, we'll discuss the roles and functions of the Yield YLD token, and how the Yield.App is partnering with TrustSwap for their token launch.
Need a bit of context before diving into the DeFi field? If that's the case, you should definitely visit Ivan on Tech Academy. Ivan on Tech Academy is one of the most prominent online blockchain education platforms, and offers countless courses on all things DeFi.
What Is Yield.App?

"DeFi banking in your pocket"
The Yield.App platform aims to open the doors to DeFi to anyone with a smartphone or access to the internet. Yield does all the heavy lifting under the hood, to offer people a simple and easy user experience looking to invest beyond traditional stocks. Keep in mind that the following summary of Yield.App is in no way an endorsement of the platform, and always be sure to do your own research before diving into a new project.
With that said, it is easy to see why some may be interested in Yield.App's offering. In fact, Yield.App claims to offer a guaranteed 12% APY and up to 20% with the use of the Yield token. With the Yield.App, users will supposedly be able to accrue daily interest with no gas fees. Users receive substantially higher returns than traditional investment vehicles.
The mobile wallet and web app are designed to work just like any other banking or payments app. However, from within the app, users will simply sign up, select a plan, and have an automated DeFi portfolio that is designed to maximize yield in a way that removes many of the complicated steps that present a barrier for entry into DeFi for many people.
The platform generates its profits through pooling together user investments, then diversifying this collection across several platforms and DeFi pools. Yield.App uses a process to calculate which DeFi protocols to participate in for maximum profit and minimum risk. This is known as the 'Sharpe Ratio'. Pooling together funds both reduces risk and fees for the investors.
What Is DeFi?
DeFi, short for decentralized finance, is a term that describes a variety of decentralized applications operating on the blockchain. As opposed to trading cryptocurrency through a centralized exchange (CEX), users can make various token swaps using decentralized exchanges (DEX). DeFi allows participants to borrow and lend assets using collateralized loans, and farm yield using automated market makers and DEXs.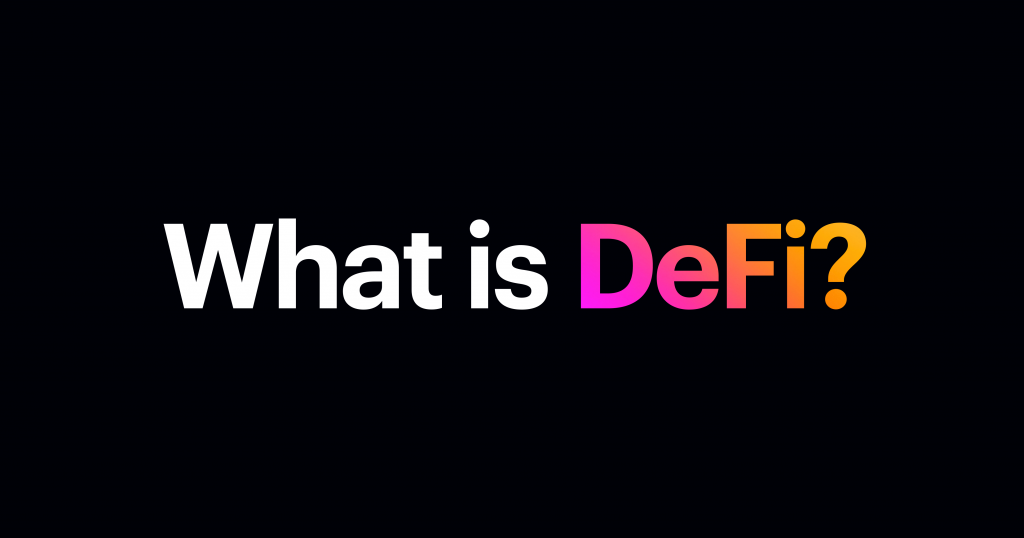 These applications are interoperable and are aimed at disrupting financial intermediaries. DeFi doesn't require the same know-your-customer (KYC) and anti-money laundering (AML) regulations as CEXs, making it a hotbed for innovation.
DeFi is built largely using the Ethereum blockchain. However, several emerging blockchains are competing in the space. Projects such as EOS and Polkadot are also building decentralized applications (dApps) on the blockchain.
Yield Farming
The term "yield farming" was made popular by the Ethereum-based lending protocol Compound. After distribution of the protocol's governance token, COMP, the token price skyrocketed, prompting liquidity providers (LP) to take notice.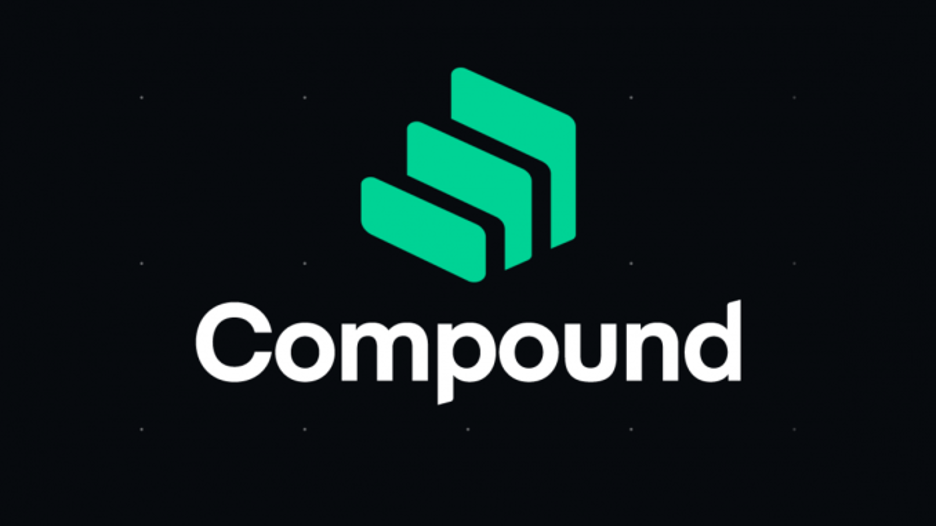 In June 2020, the demand for COMP caused a yield farming frenzy, raising gas prices dramatically due to extreme network congestion.
Several similar protocols exist, whereby participants can earn "yield" by providing liquidity and taking out crypto loans. Expert yield farmers can develop strategies whereby they can maximize yield by moving assets around from one protocol to another. By selecting the best rates for borrowing and lending, users can earn a substantial annual percentage yield (APY) from accrued interest, trading fees, and governance tokens.
Another term used to describe this process is "liquidity mining". By providing liquidity to DEXs such as Uniswap, or money market protocols like Aave, users can "mine" fees by simply providing liquidity. However, this does not come without risk.
DeFi is largely unregulated, and yield farming protocols operate using smart contracts. This has allowed for a great deal of innovation in the space, however, the risk of hacks and smart contract failure is prominent. Although crypto-insurance such as Nexus Mutual helps to minimize the probability of losing funds, it is still risky to participate.
Even with a strong understanding of fundamental analysis and technical analysis, yield farming is difficult to navigate. This new field is volatile and unpredictable, meaning that it is incredibly easy to get rekt if you don't know what you're doing.
Keeping up with an array of ever-changing strategies and constantly readjusting positions is tiresome, and prone to risk. With so much to consider when yield farming, it's no wonder that protocols like Yearn Finance have become so popular.
Yearn Finance
Yearn Finance is an open-source protocol that automatically rebalances liquidity between lending pools. The protocol serves as a DeFi yield aggregator, maximizing yield by switching funds between platforms such as Compound and Aave.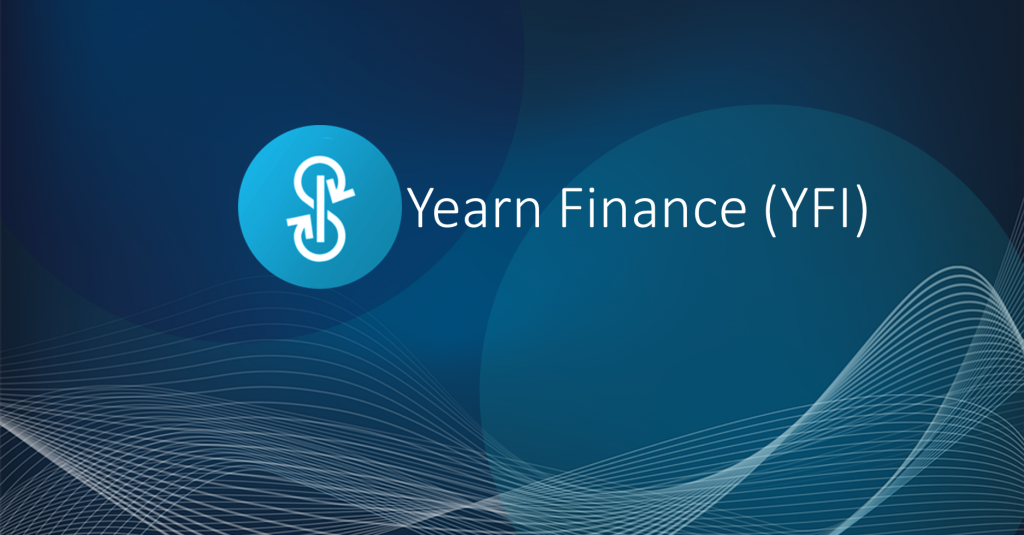 Yearn Vaults are pools of funds that are designed to work following specific strategies. There are several different Vaults for different risk appetites. By locking up liquidity into these Vaults, users earn liquidity provider (LP) rewards, interest returns, and trading fees. The returns are often high, but so is the risk!
One of the main issues faced with yield farming is gas costs. Particularly during times of high congestion on the Ethereum blockchain, gas prices can be extremely high. This creates a barrier for users with a smaller amount of capital, as gas fee prices exceed any potential gains.
The Ivan on Tech Academy blog has already covered Yearn Finance and the YFI token, and has a wealth of information about other DeFi and crypto projects. Join over 30,000 existing Ivan on Tech Academy students, and enroll with a 20% discount using our discount code BLOG20!
What Can I Do With The Yield.App?
Invest
You will eventually be able to download the Yield.App on the Apple and Google Play app stores. There, you can sign up for daily returns with a minimum investment of $100. Next, you can choose a plan best suited to your personal risk/reward ratio.
On the other hand, the current alternative to Yield.App, if you're new to crypto, will involve approximately a 10 step process. Yield.App saves time from creating a MetaMask account to retrieving profits and reinvesting or selling tokens.
In the background, far from the mind of the users, Yield.App claims thatt expert Portfolio Managers are balancing protocols ensuring the best returns. Yield.App will go through hundreds of APIs and DeFi protocols daily, providing liquidity or taking profits. There is a strong crypto trading-savvy team operating to get the best returns for users. Crypto doesn't sleep, it operates around the clock, seven days a week.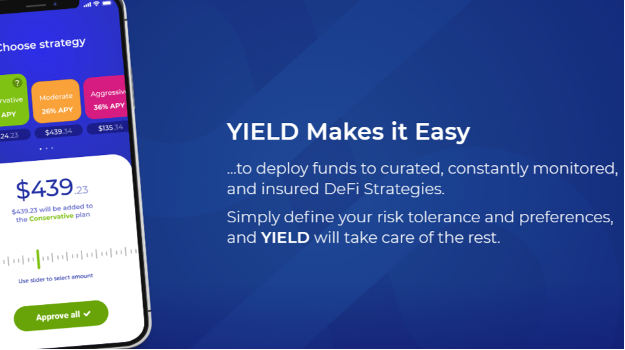 With Yield.App, the vision is that you can be assured your funds are earning positive interest on a daily basis, including weekends and when you're asleep. As you may know, the Ivan on Tech Academy blog has already covered passive income in crypto and how to make a passive income with Ethereum. The Yield.app platform is offering another opportunity for users to start making their money work for them, as opposed to the other way around.
Stay ahead of the markets with real-time, on-chain data insights. Inform your trades with true market alpha!
Financial Freedom
The release of Yield.App platform aims to assist people to work toward independent financial freedom - a goal for most people across the globe. Yield.App and Yield tokens are making it easy for the everyday Joe to get on board with crypto and decentralized finance. However, it's worth bearing in mind Yield.App is a custodial service. That being said, user funds are stored incredibly securely through several innovative security practice standards.
With the platform, Yield will offer users the chance to set up recurring payments to make investing effortless. When you start investing through Yield, only what you can afford to lose, you will be rewarded with better interest rates than any bank on the planet. The Yield.App makes it easier than ever to get exposure to decentralized digital assets.
YLD Token
The Yield YLD token is designed as a utility token for the Yield.App, with the ticker $YLD. With the addition of the Yield token, users can boost their APY on the Yield.App platform from 12% to 20%. Also, users can earn interest on the token when holding the YLD token on Yield.App.
There have been 50,000,000 YLD tokens reserved for rewards to users, with 90% being used as Holding Rewards. Yield.App looks to offer daily rewards in the YLD token to users based on the number of their holdings within the tier system.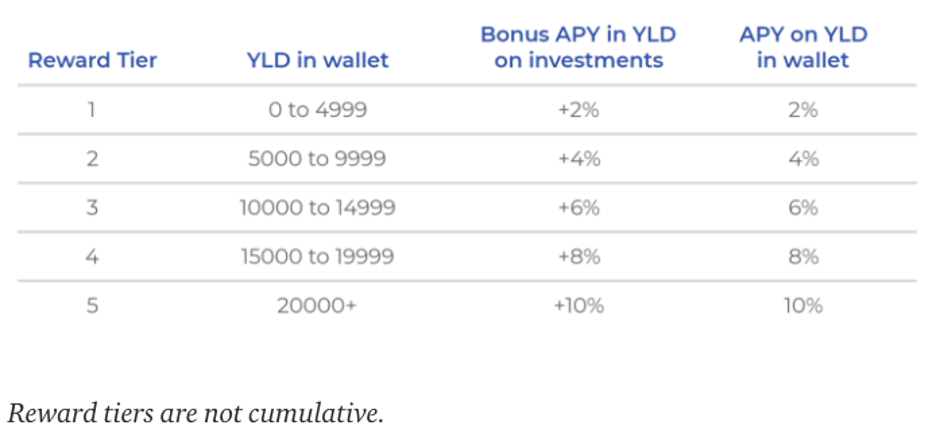 The remaining 5,000,000 Yield tokens are being used in the Referral Rewards program. You will soon be able to refer your friends and family to the Yield.App with a personalized referral code. Once the person referred deposits a minimum of $100 on Yield.App, you will both receive $40 worth of YLD tokens! The Referral Rewards will end once the referral pool is depleted.
TrustSwap LaunchPad Partnership
TrustSwap is an up-and-coming smart contract solution for large investments in token sales. The TrustSwap platform itself offers services covering an array of needs, including the TrustSwap LaunchPad for token sales.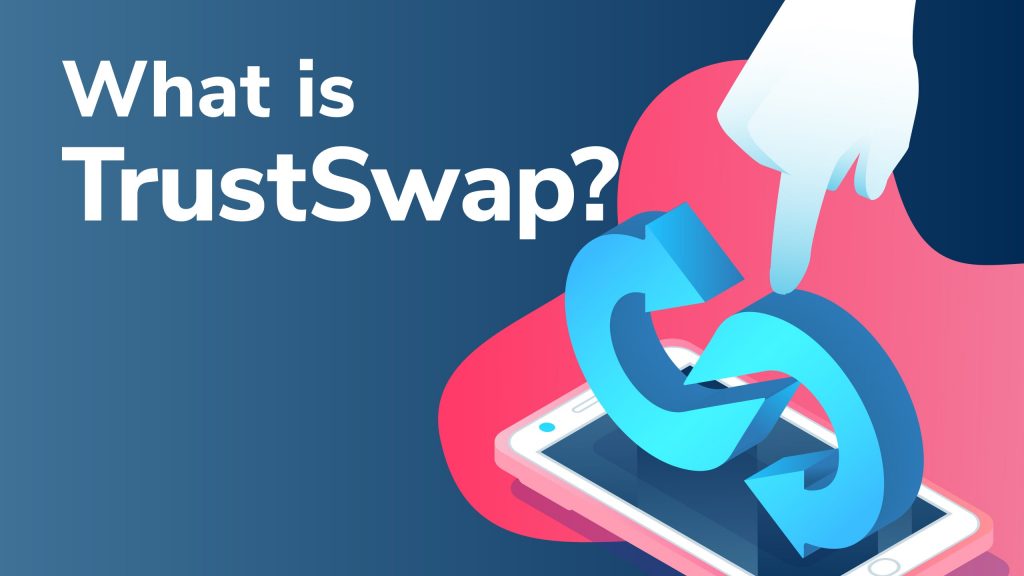 The TrustSwap LaunchPad is the best place for new projects to launch their tokens, with four main options. These include the Investor Token Release and Time Team Locks, where both initial-round investors and the development team have tokens locked up for a specified period. This is immutable and transparent, showing trust and fairness from a project. TrustSwap is changing the game for token releases by preventing rug-pulls and dev-dumps with TrustSwap time lock services.
Start-ups can choose to mix and match with token launch options, to create a personalized release schedule and format. They can choose to include the other Early Access or Event-Based Payments contracts as well, or pick a single protocol to work with. The Yield.App TrustSwap token launch partnership is proving to spark some hype with the following release schedule: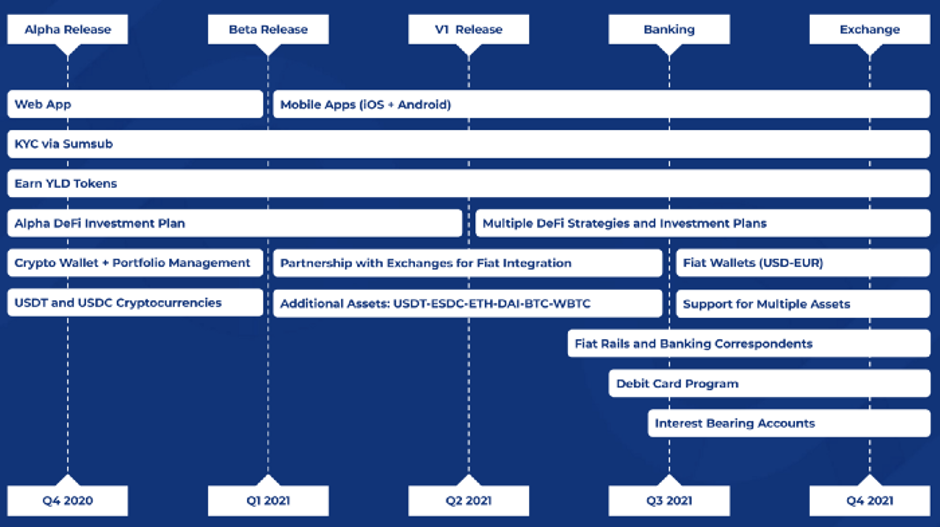 Yield Token Offering
The YLD token offering essentially presents two options: participants can purchase the token at a cost of $0.07 USDT, with tokens released over three months between December 14th, 2020, and February 14th, 2021. The second option allows participants to purchase YLD tokens at a price of $0.11 USDT with no lockup period.
Combined, the max-cap for the two options is $600,000 USDT, with a total of $1.2M to be raised on the TrustSwap Launchpad. The TrustSwap Launchpad Portal will open on December 7th, 2020 at 9:00 AM PST for 12 hours before closing at 9:00 PM PST.
At the end of this 12-hour window, the maximum allocation of YLD per person will be calculated based on the amount pledged and the number of participants. The initial market cap of YLD will be $2.8m and the token will be listed on December 14th.
Why Choose Yield.App?
For most people, the main reason to choose Yield.App over services such as BlockFi, Celsius, or NEXO, for example, is that Yield can return a higher APY. However, there is much more to the app than simply high returns. Yield.App takes a wholesome approach to DeFi to minimize user risk.
Should the value of your asset invested drop significantly, Yield.app claims to "hedge against rises or falls in their value with corresponding positions at equal value through licensed crypto futures exchange contracts." The downside volatility of liquidity provision of this nature is minimal. Despite the inherent systematic risk of smart contract failure, providing liquidity is a healthy way of earning a passive income with crypto rather than trading it.
According to the Yield.App team, Yield is managed by a team of experts in capital markets, fintech, cybersecurity, and blockchain technology. Assets are protected by the industry-leading custodian BitGo. The platform is heavily regulated, operating under a banking, securities, and asset management license to ensure user security. Additionally, the YLD Insurance Fund offers further protection to the platform's audited security infrastructure.
Partnerships
BnkToTheFuture
Co-Founder and CEO Simon Dixon, has expressed that BnkToTheFuture were searching for DeFi platforms with a well-structured company. This was how they came across Yield.App. BnkToTheFuture has previously offered compliant equity funding rounds for large, established crypto services such as Kraken, Wirex, and Bitfinex. With a network of over 85,000 qualified and regulated investors, BnkToTheFuture has put Yield.App in front of the blockchain sector's biggest players in the game.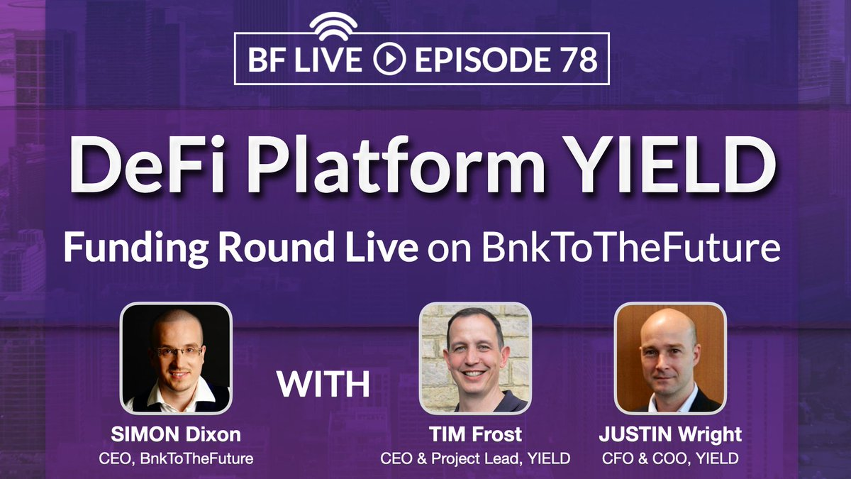 Nevertheless, BnkToTheFuture requires users to invest a minimum of $1,000. Alongside this investment, users will receive YLD token rewards (approximately 6.5 tokens per $1). Users can then hold their YLD tokens on the Yield.App platform to earn 20% interest in their account.
DuckDAO
Yield recently announced a strategic partnership with DuckDAO, a crypto incubator that democratizes investment opportunities through a decentralized ecosystem. DuckDAO is a community-focused platform that allows individual investors to be a part of a new project at its early stages.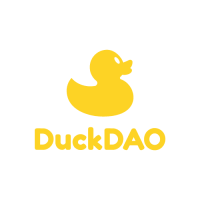 DuckDAO has supported hundreds of blockchain and DeFi start-ups, including Geeq, DeFiPie, and Fyooz. The success of the project has been impressive, and it boasts a passionate and dedicated community to boot. A partnership with DuckDAO puts the Yield.App in front of a wide audience, all operating with the same ethos toward a shared goal of making DeFi more accessible. In regard to this partnership, Tim Frost, the CEO and founder of Yield.App, stated that:
"Joining forces with the DuckDAO ecosystem will enable us to connect with a vocal and inquisitive community that stretches around the globe. Through our collaboration with the DAO, we will be able to join forces with the people that care about DeFi, user experience, and banking to develop the best possible product, and focus our improvement efforts on features that matter."
Yield.App Summary
DeFi doesn't need to be complicated. Sure, there are plenty of things going on under the hood, but the average user doesn't need to see this to participate. DeFi should be simple and open to everyone, promoting financial inclusion. Yield.App has the potential to reduce wealth inequality by providing the latest financial vehicles in an accessible and user-friendly platform.
Users will be able to simply deposit funds, select an investment fund that meets their risk tolerance, and begin earning interest with just a few clicks.
The long-term goal for Yield is to create a rewarding and equitable digital banking system that can be used by anyone around the world to earn interest on any currency. The team also plans to launch a physical crypto debit card which will allow users to spend their crypto as if it was fiat.
Nevertheless, you should always do your own research regarding DeFi, blockchain and crypto projects. However, this can be challenging if you lack the basic knowledge to DYOR. If that's the case, you should check out the dozens of DeFi and blockchain courses available on Ivan on Tech Academy and supercharge your DeFi skills!