Less than six months ago, the concept of TrustSwap didn't exist. So, where did TrustSwap come from, and what use case does TrustSwap fulfill? According to the TrustSwap CEO, Jeff Kirdeikis, a venture capital firm wanted to invest large amounts of money into a project token sale for a discount. However, the firm also wanted to ensure the VC firm wouldn't sell all the coins at once resulting in a 'pump and dump' scheme.
Instead, TrustSwap wanted to have a set amount of tokens released over a period of time to avoid this exploit. This made TrustSwap CEO Jeff Kirdeikis realize there was no such software or smart contract available to achieve this. As such, the only existing option would have been to hire an expensive lawyer to act as a middleman to distribute a set amount of tokens incrementally to the VC firm. Consequently, Kirdeikis realized there was an issue on the market waiting to be solved.
Since then, we have seen the introduction of TrustSwap services resolving both this and several other issues. In this article, we cover the different tools and instruments you can access with TrustSwap, how it resolves everyday issues, the use and role of the SWAP token, and the roadmap for TrustSwap.
TrustSwap is just one of the many, many different DeFi solutions that have recently emerged. At its core, the TrustSwap protocol describes itself as "blockchain DeFi protocol" for integrating crypto subscriptions. To further understand where TrustSwap fits in, Ivan on Tech Academy has got you covered! Ivan on Tech Academy offers in-depth crypto courses, allows you to understand the benefits and capabilities of DeFi, as well as get a world class blockchain education. Join the Academy today and turbocharge your crypto career!
TrustSwap Team and Advisors
The TrustSwap team is made up of CEO Jeff Kirdeikis, who hosts The Bitcoin & Crypto Podcast and manages some of the most engaged crypto Facebook groups in the world (he is also the Founder and CEO of Uptrennd, one of the most successful blockchain-based social media platforms to date).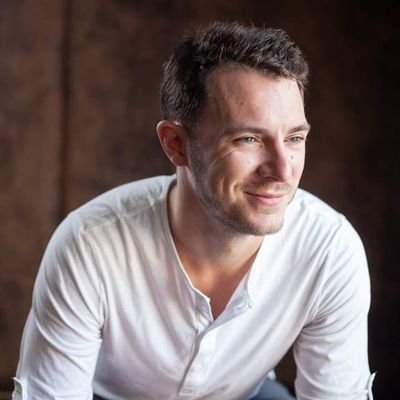 Jeff Kirdeikis
Additionally, the TrustSwap team also includes CTO Adam Barlam who, too, has previously developed a decentralized social media platform called Rebuzz, and was the developer of Bravocoin - a platform where users write reviews and receive crypto in return. TrustSwap's Head of Business Development is Bradley Townsend, an accomplished growth enabler with an impressive business portfolio. Joaquim Miro is the CGO, who currently works with GDA.capital, creating lasting networks between institutional money and cryptocurrency.
In addition, the team is backed by credit-worthy, renowned advisors in the crypto space, including Michael Gu, Mauvis Ledford, Michael Calce, Luke Wagman. Additionally, TrustSwap is strengthened by having integrations and collaborations with other leading cryptocurrency projects including Unitrade, Unilayer, Falconswap, and Chainlink.

What is TrustSwap?
TrustSwap offers secure, customizable transactions that can be transacted with ease and minimal fees anywhere around the world. TrustSwap aims to remove the need for any middlemen and third parties by offering various smart contract features for direct peer-to-peer payments, masked by an easy and simple user interface that anyone can understand.

According to TrustSwap's White Paper mission, the project ultimately seeks to both simplify and automate the transaction processes between organizations and individuals through the use of DeFi applications.
Crypto subscriptions
Bringing DeFi solutions to the subscription industry makes a lot of sense. Subscription services are the most popular and frequently used billing methods around the world. In fact, data from Statista shows that as of January this year, the average American has 12 different entertainment subscriptions, with the millennial generation showing the highest average number of subscriptions with 17.
TrustSwap has devised a simple and effective way for retailers to accept crypto payments for any subscription service offered, directly through the retailers or individuals website. This could be especially useful e.g. for Patreon Creators to be reimbursed in crypto for their content.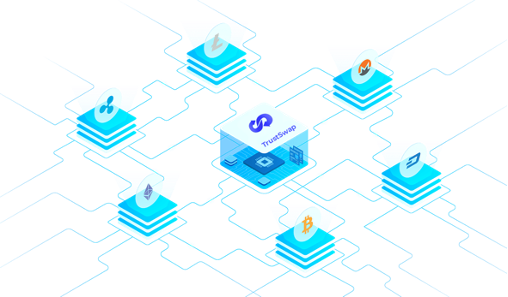 This framework of smart contracts that can offer recurring payments over a set period can also be applied to employee salaries too, should a business wish to complete payroll with cryptocurrencies. This could drastically simplify the payroll system sector-wide, providing an immutable and transparent ledger for employees' history of work.
Wrapping as a Service
The "Wrapping as a Service" function allows you to wrap any kind of cryptocurrency token onto the Ethereum blockchain network, allowing seamless interoperability with every other blockchain in the crypto ecosystem at a 1:1 ratio. This can save a tremendous amount of time, money, and development resources for businesses accepting cryptocurrency payments that are not ERC-20 compliant.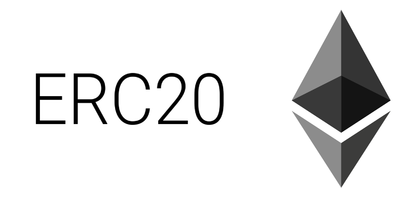 There appears to be an increasing demand for 'wrapping' services of cryptocurrency. DeFi Pulse shows the TVL (total value locked) in DeFi protocols is approaching all-time-highs at the moment, and wrapping a token to use it on another blockchain (more than likely Ethereum) is a quick and efficient way to securely transfer the value of assets cross-chain. There is more Wrapped Bitcoin WBTC on the Ethereum blockchain than there is BTC on the Bitcoin Lightning Network.
Escrow Services
This service offered by TrustSwap will save businesses thousands in legal fees and weeks of waiting around as confirmation times for transactions to be processed would be near-instant. The Escrow service removes the need for lawyers and third parties to charge extortionate fees to confirm large venture capital payments investing in crypto companies.
TrustSwap offers direct, fully-audited smart contracts that cover many aspects of legal information in a transparent, non-custodial, fast, and secure manner, creating peace-of-mind for both parties involved. The average saving on fees is around 90% using TrustSwap (we've explained more about how this works further in the article).
Tokensale Launchpad
The TrustSwap tokensale Launchpad is the solution to the issue mentioned in the introduction of the article. TrustSwap has developed several smart contract solutions to provide the 'Gold Standard' for new token launches that can be used individually or as a combination throughout promotional campaigns.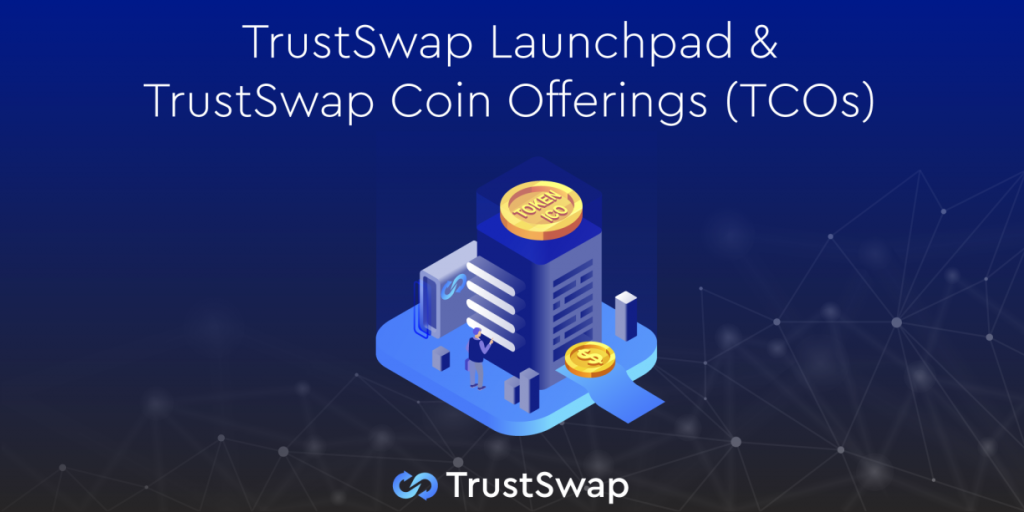 The platform has had a great deal of success from these launches and the community appears to be thrilled with the project so far.
Key features include:
Investor Token Release: slowly distributing tokens to investors over time, reducing the chance of an exit scam, with consensus agreement of terms between parties.
Team Time Locks: tokens allocated to the team are locked for a set period, immutably and transparently for users and investors of the project to see.
Event-Based Payments: team members will receive tokens once the project has reached a set milestone (if the project doesn't meet the target, investors can get their money back!)
Stay ahead of the markets with real-time, on-chain data insights. Inform your trades with true market alpha!
Early Access: If you stake SWAP, you are eligible and gain priority for airdrops and token presales access.
Allowances and Pocket Money
There are everyday use cases for time-sensitive transactions that TrustSwap can help make easier. For example, TrustSwap enables you to set up automatic crypto payments to your children's bank account on a weekly, monthly, or another preferred interval. This can help increase trust within the parent-child relationship if the child understands that the smart contract can not be stopped or changed once deployed, and that bad behavior can void the contract, returning the funds to the parent.
Saving money aside for your child or loved one's birthday? You can save x amount of money each month (through the use of smart contracts if you like) and create an automatic transfer payment for the date of their birthday, weeks, or years ahead of time. Smart contracts can also be constructed to transfer a specified amount of money to your child's wallet on confirmation of school grades as well, which could help motivate your child's learning.
Are you interested in learning more about DeFi protocols and their use cases? Then you should check out Ivan on Tech Academy's courses and blockchain blog content. If you use our exclusive code BLOG20, you'll get 20% off when joining our crypto academy!
Instant Will Execution
With this product, you can put your mind at rest knowing that your wealth is stored securely and immutably on the blockchain, with the option to create a cryptographically secured smart contract that will release inheritance to your loved ones, removing the need and wait-time for legal and third parties that can also incur hefty fees.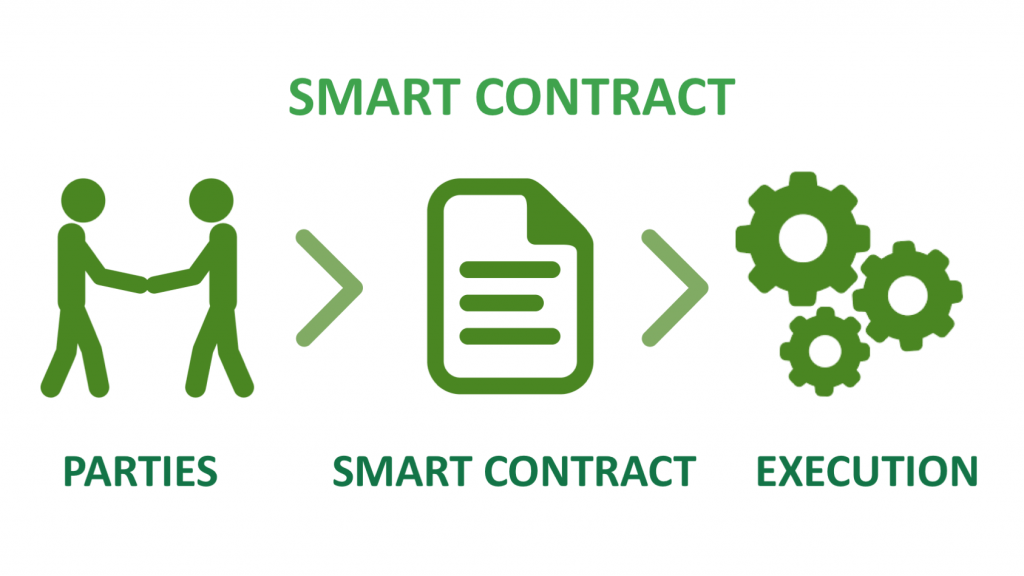 Smart contracts provided through TrustSwap provide a more efficient alternative, that reduces the chances of human errors in the process to less than 1%. You can create customized contracts that can transfer funds and legal ownership rights once you pass on, automatically, to one or multiple wallets. The smart contract could even be programmed so that all parties must interact with the smart contract at set intervals so that records can be created immediately, saving families lots of time in a period of loss and grief.
Two-Party Swap Payments
If you decided to sell 100 tokens to someone online for 20 ETH, you would need to find a way so that you can definitely be assured you will receive the ETH for the tokens, and the buyer not withhold the payment after receipt of said tokens.
This where the TrustSwap Two-Party Swap Payments come into play and can be set up within minutes, in 3 simple steps:
Both parties create a contract and agree to the terms of trades.
Each sends the specified amount of funds or assets to the contract.
Once both parties have funded the contract, the assets instantly swap accounts!
Token Sale Use Case Example:
TrustSwap is the best platform to go to when launching a new project and coin. The best use cases for TrustSwap involve new start-up projects looking to sell tokens. Using the example from the TrustSwap platform, imagine a start-up receives an offer of $100,000 for 5,000 tokens.
TrustSwap ensures that both parties stick to their side of the bargain using the Swap Payments system. The start-up knows they'll receive the money for the tokens, and the investor knows they'll receive the tokens for the money. TrustSwap can also create a time lock smart contract, so the investor can't sell all their tokens at once straight away.
The average transfer time including lawyers for these kinds of transactions can take weeks, and charge between 5 to 10%. In this scenario that amounts to $5000-$10,000 as a fee. With TrustSwap the fee is 0.5% equating to $500, and if the parties involved are SWAP holders, the fees are reduced by 50% to 0.25%, so could be $250. That's an average saving between $4,500 to $9,500.
SWAP Token
As mentioned earlier in the article, if you hold SWAP tokens, you become a priority for airdrops and receive a 50% discount on fees, but that's not all. TrustSwap's native token offers further functions and benefits for users.
Staking Rewards - for users staking SWAP, they will receive proportional rewards from every transaction paid in SWAP tokens, a healthy 80% of each transaction fee paid every 3 days.
Deflationary - the other 20% is split directly in half between going to the TrustSwap Foundation and the remaining 10% being burned. There is a maximum of 100 million coins that could ever be in circulation, and through the process of burning, the value of the SWAP tokens are increasing through scarcity.
Governance - stakers of the token will also be eligible to vote on how and where to send funds from the TrustSwap foundation, often this will be used to fund further developments that have been suggested, voted for, and approved by all governing stakers of SWAP.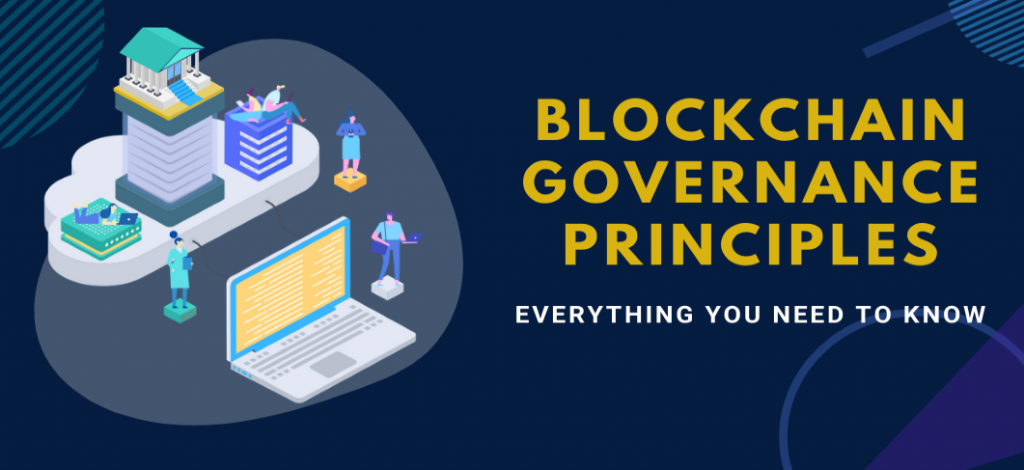 In the altcoin summer hype of 2020, SWAP reached it's all-time high of $1.48 in mid-late August, before then a trend reversal saw the price drop to $0.16 at the beginning of November. Now, however, the token appears to have bottomed out with the latest trend being bullish, and the token, at the time of writing, is trading at $0.33.
Roadmap
As previously mentioned, the TrustSwap project is less than 6 months old. It has already gone from success to success, and the roadmap for 2021 is showing promising plans of execution for the new year. In Q1 2021, the SmartSubscription protocol should go live, with support for NFTs and other tokenized assets available in Q2. The third quarter is projecting the Alpha release of the TrustDEX and the SmartWrap options becoming available in the final financial quarter of next year.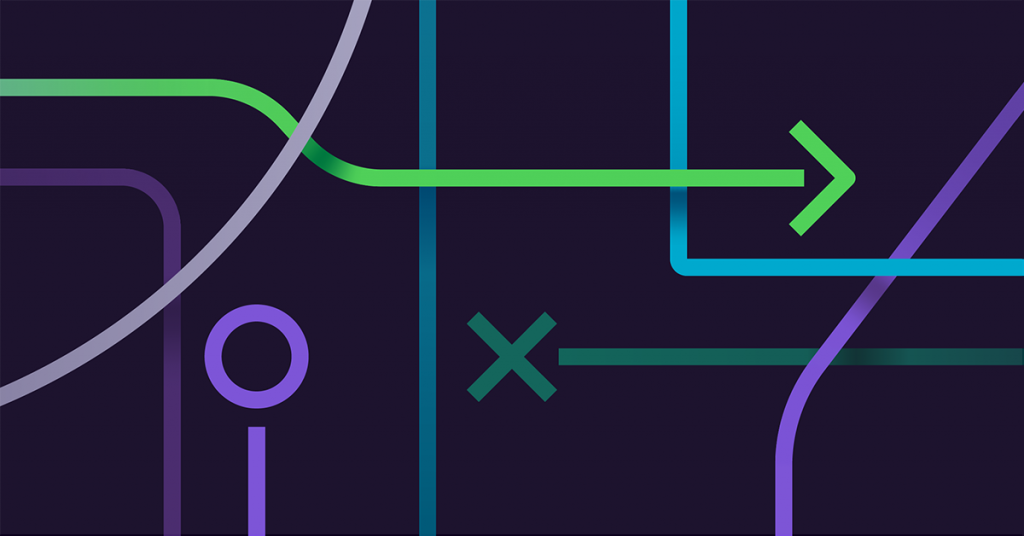 TrustSwap Summary
Hopefully, this article answers your question 'what is TrustSwap?' and showcases that the project is still in the early stage of its development and is yet to showcase its full range of services. The opportunities offered by TrustSwap solve countless transactional issues, saving weeks or months of your time, and thousands of your hard-earned cash.
The TrustSwap platform is helping smooth the transition towards the not-too-distant electronic peer-to-peer cashless society, and will soon allow NFT swaps that will open a brand new financial paradigm of opportunities. Providing one has access to the internet, they can arrange a contract with someone across the world, and transact non-fungible tokens, real-life assets tokenized on the blockchain, including the real estate industry. The possibilities are endless!
The SWAP token is sure to be one to watch in the next bull run, but the services and possible use cases provided by the TrustSwap platform are in growing demand, which shall continue to increase as more people get into the crypto space.
Projects such as TrustSwap and other DeFi initiatives will likely only grow more common as the crypto industry continues to gather steam. Check out Ivan on Tech Academy for all the knowledge you need to start learning about blockchain or kickstarting your blockchain career. Ivan on Tech offers countless blockchain courses so you can pick and choose what you want to learn!