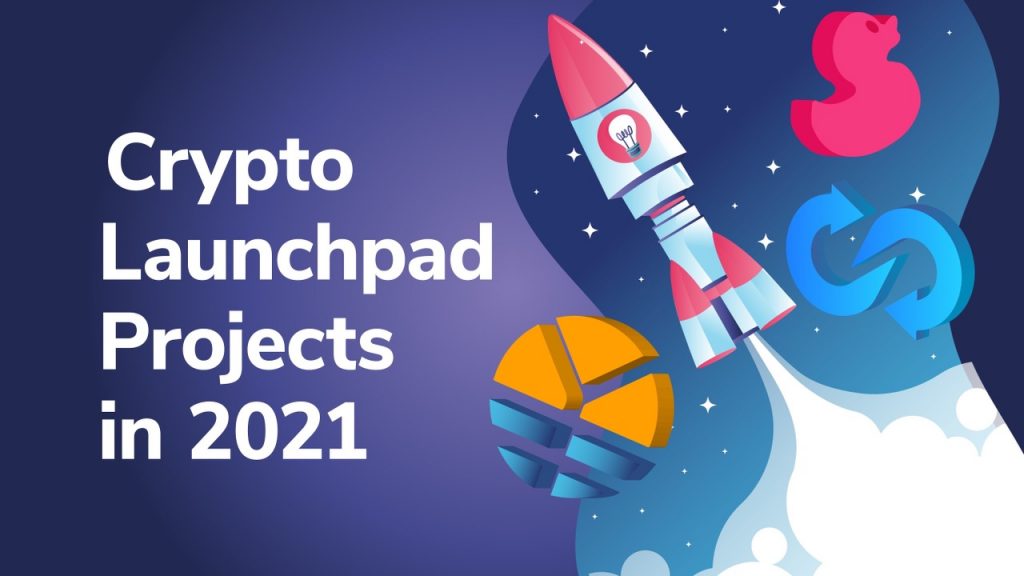 The options for cryptocurrency investors have improved dramatically in just a few years. Many initial coin offerings (ICOs) shone a dim light on early access to crypto projects for the average investor. This made it difficult for many smaller crypto projects to gain access to capital safely. However, this has all changed with the introduction of the crypto launchpad model. Both investors and projects are now choosing the route of the token launchpad project or a crypto incubator for token launches.
Not only does this benefit the project by allowing them to enter production quicker, but it enables anybody to gain early access to token launches without the need for large sums of capital.
In this article, we're going to dive deep into the world of crypto launchpads. We'll explore the investment options that crypto incubator projects provide for investors. Plus, we'll explore a variety of the most-hyped crypto launchpad projects around and the services they provide.
There has never been a better time to learn a new skill and go full-time crypto! In such a young industry, doors are opening for all kinds of jobs in crypto. Why not use blockchain technology to make an impact on the world and change your life for the better with Ivan on Tech Academy by becoming a blockchain programmer!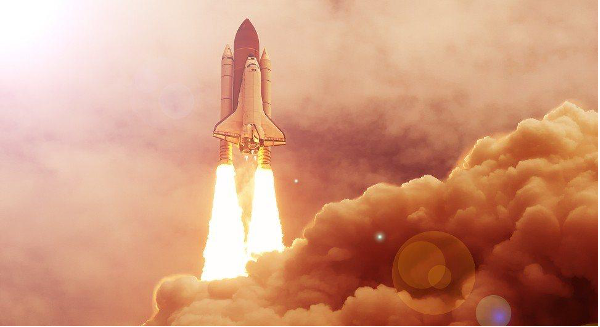 Check out our Ethereum Smart Contract Programming 101, and Javascript Programming for Blockchain courses to learn how to create your own decentralized applications (dApps) and land that perfect career in crypto!
What is a Crypto Launchpad?
The way a crypto project raises capital is evolving. As the industry becomes legitimized by institutional adoption and crypto education, several new crypto projects are opting for a crypto launchpad to raise capital. This provides a safer platform for early investors compared to some initial coin offering (ICO) models seen in the past. Furthermore, crypto launchpad projects help to build a community around a project. Moreover, these communities often intertwine, creating a network effect.
Crypto launchpads provide a way to raise capital for new projects while allowing investors to gain early access to token sales. This usually results in purchasing tokens at a reduced price before they hit the markets.
Many crypto launchpad projects act as a vetting process for new projects to protect investors. Furthermore, crypto launchpads are lowering the barrier to entry created by high costs, as seen with major exchange listings historically.
Exploring Crypto Launchpad Projects
Crypto incubator projects look to be leveling the playing field for early-access to crypto investments. Below we've listed some of the most popular crypto launchpads and crypto incubator projects to look out for in 2021!
Binance Launchpad
Binance Launchpad was the first successful crypto launchpad to springboard new projects into the eyes of the crypto markets. Boasting an array of successful project launches including Injective Protocol, and PancakeSwap, Binance Launchpad has been instrumental in promoting cryptocurrency adoption.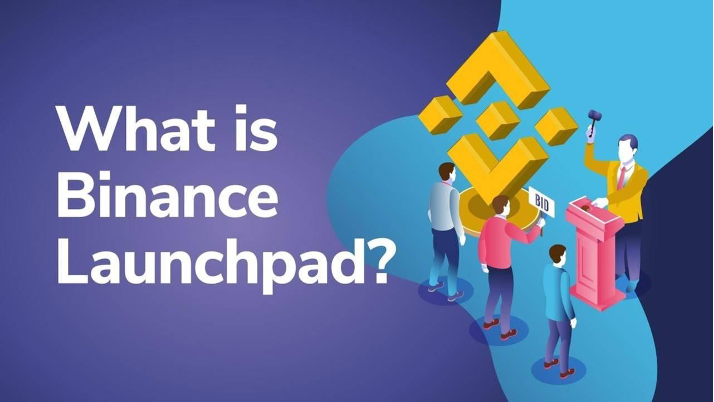 Binance Launchpad is part of an ecosystem of services for cryptocurrency projects offered by centralized exchange (CEX) Binance. Services include everything from early-stage advisory and funding, to marketing and launching token issuance events. Binance offers an initial exchange offering (IEO) as an improved version of the previously hyped initial coin offering (ICO) model in 2017. However, this model comes with some serious improvements, drastically reducing the risk for investors.
All projects must go through a thorough team and project background check during the application process. Other key things considered by Binance for a successful launchpad project, is that the project is at a relatively mature stage of development alongside having key fundamentals in place for sustained growth.
Also, the success of Binance Launchpad has been followed by a rapid price increase of the native Binance Coin (BNB). At the time of writing, BNB has a circulating supply of 147.8 million out of 179.8 million, with a market cap of $19 million. Currently, BNB is trading at a price of approximately $130, after firmly securing its place in the top 10 largest cryptocurrencies in recent days according to CoinGecko.
TrustSwap
TrustSwap is like the Swiss Army knife of crypto projects. Moreover, TrustSwap is more than merely a crypto launchpad project. The platform has been instrumental in the development of team locks for token launches and has created a committed community around the TrustSwap ecosystem. Holders of the SWAP token can gain early access to token launches by staking a minimum of 3,000 SWAP.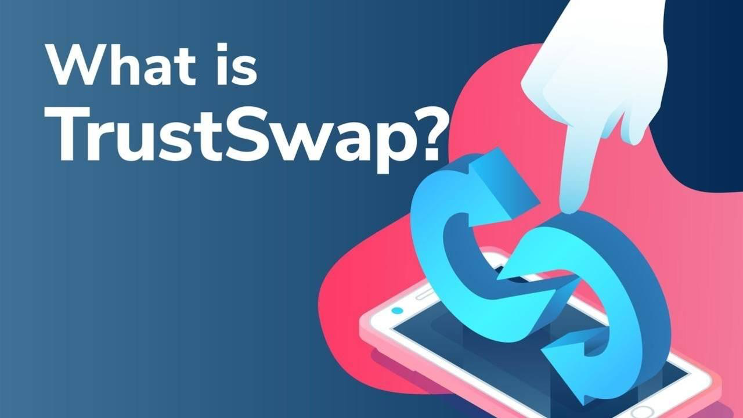 The motivation behind TrustSwap was to create a way to prevent immediate sell-offs and rug-pulls after token launches. TrustSwap has devised several innovative methods to avoid such events through various token lock-ups. For example, team tokens can be locked for a set period, or only released after reaching a set milestone. This way, if a project fails to meet its goals, investors won't lose out on their money. TrustSwap had initially been offering these services to other projects after launching in early 2020, however, later that year TrustSwap launched its own launchpad. Previous tokens to use TrustSwap Launchpad include Glitch Finance (GLCH) and Yield App (YLD).
The TrustSwap Launchpad is developing a sleek multi-purpose platform that caters to investors of all types. Currently, TrustSwap has a circulating supply of 64.6 million out of a max supply of 99.9 million tokens. At the time of writing, the SWAP token has a market cap of around $94 million, trading at around $1.47 per token.
Polkastarter
Built on Polkadot, Polkastarter is a decentralized exchange (DEX) designed for cross-chain token pools and cryptocurrency auctions. Furthermore, Polkastarter is a crypto launchpad that enables fundraising for early crypto projects in a decentralized manner. This is achieved with the use of the native POLS utility token. Holders of 3,000 POLS tokens or more receive an allocation for early access to token launches and auctions. However, Polkastarter also offers public pools for non-POLS holders to participate in. The token price and amount of tokens allocated can vary between POLS pools and non-POLS pools, and differ between projects.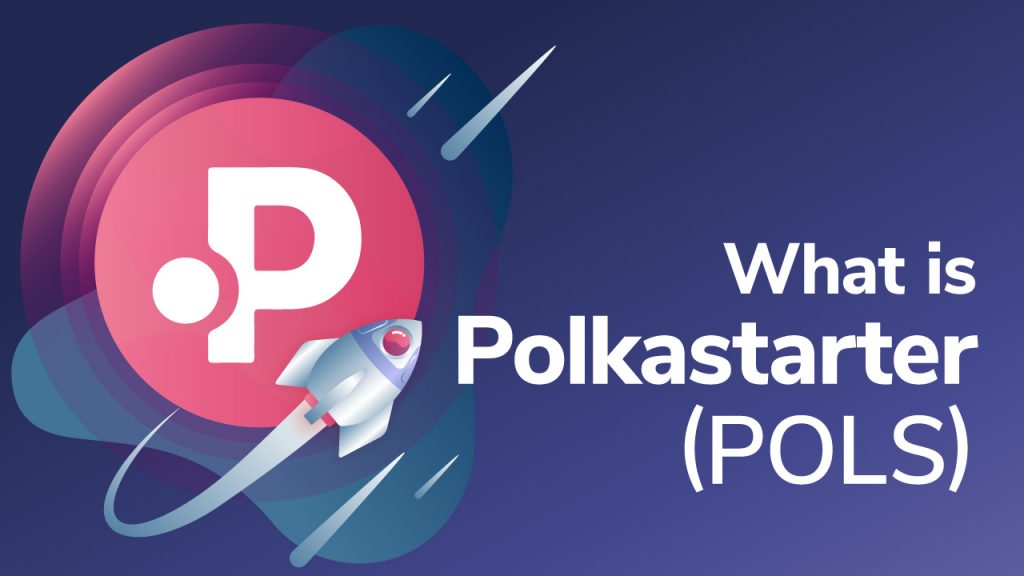 Polkastarter has been one of the hottest trends in crypto in recent months. Of all the various crypto launchpads available, the track record of Polkastarter is something to be admired. Successful projects to launch on Polkastarter include ExeedMe, Fire Protocol, and MahaDao. Also, Polkastarter birthed another crypto launchpad, PAID Network, which we have discussed later on.
Some token sale events on Polkastarter have historically sold out in record time (under 10 seconds!) with many token launches being heavily oversubscribed. To date, Polkastarter has proven to have had the most success on returns for investors. Although, return rates vary and it is imperative to carry out research and due diligence before investing in a new project.
At the time of writing, the POLS token has a circulating supply of 56.2 million out of 100 million tokens, Currently, the POLS token has a market cap of nearly $145 million, trading at a price of approximately $2.56.
DuckDAO – DuckSTARTER
DuckDAO is a decentralized, community-driven crypto incubator project and launchpad platform. Powered by the DuckDAODime (DDIM) utility token, DuckDAO makes it simple for anyone to gain investment into new cryptocurrency projects. Furthermore, DuckDAO is committed to the long term success of all projects launched on its platform.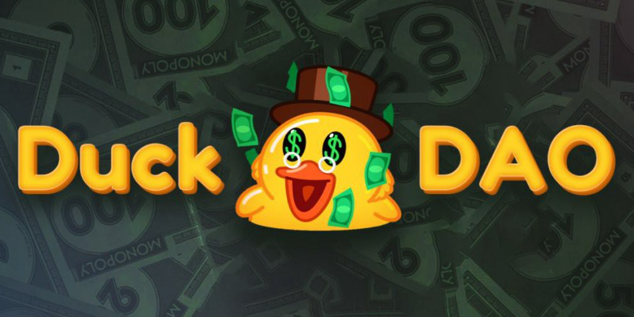 Using a tiered system, DuckDAO gives holders of the DDIM token early access to private token sales. Moreover, DDIM holders can yield farm DUCK tokens, which offer allocations in DuckDAO's public token sales. The DuckDAO community is highly engaged and committed to helping shape the future of the project. Some of the most successful launches on the DuckDAO incubator platform include Fyooz, Bondly, and Base Protocol.
DuckSTARTER was launched in early 2021 as the final bridge between the early stages of a project and the last step before a public listing. DuckSTARTER is DuckDAO's new crypto launchpad or 'service platform'. It is to be used by projects following their time in the incubation period. Moreover, DuckDAO will launch token sales through the DuckSTARTER platform before tokens are listed on other exchanges such as Uniswap.
The DuckSTARTER launchpad incorporates a deflationary mechanism for the DDIM token. Projects wishing to use DuckSTARTER will pay a small fee in USDC (the amount varies between projects). The USDC is then used to buy back the DuckDAO's DDIM and DUCK tokens.
At the time of writing, the DDIM token has a circulating supply of just over 1 million out of 1.4 million tokens, with a market cap of nearly $80 million, trading at $75.27 per token.
UniLayer
UniLayer is a decentralized exchange (DEX), DEX aggregator, non-fungible token (NFT) marketplace, and a crypto launchpad project. When trading with UniLayer, users can make use of professional-level trading tools in a decentralized environment.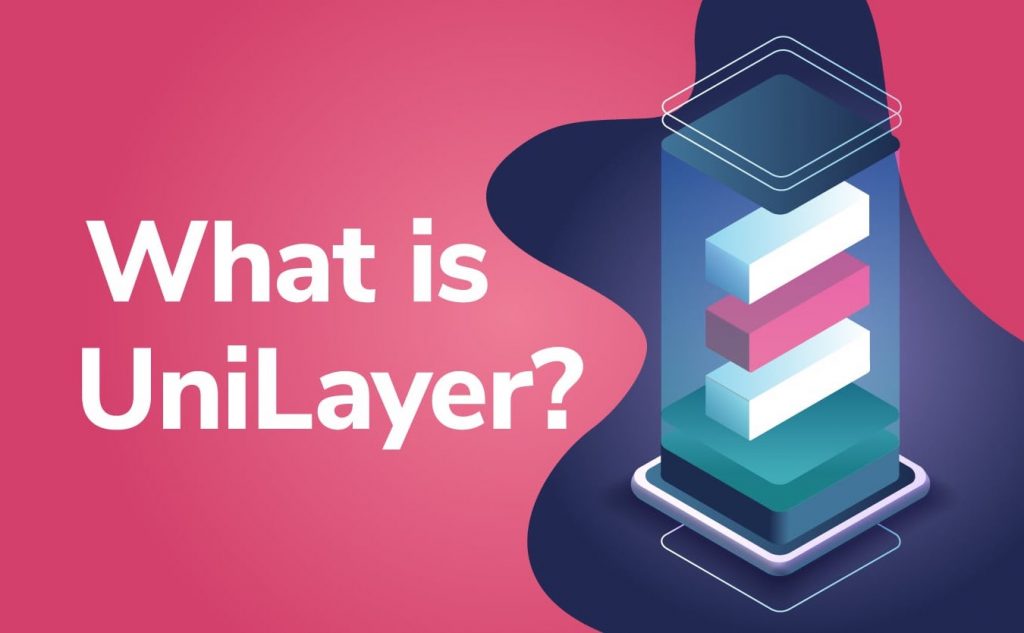 The UniLayer exchange displays many features seen in popular centralized trading platforms. These include buy/sell orders, limit orders, and a fiat on-ramp. Also, the UniLayer trading platform integrates price charts by TradingView to create the ultimate professional-level decentralized trading experience.
Furthermore, UniLayer provides a staking portal. Users can stake LAYER tokens to secure the network and earn fees in return as a way to earn a passive income with crypto.
Another exciting aspect of the platform is the launchpad. UniLayer is one of the younger crypto launchpads in the industry, hosting only one launch for the BETFI token to date. However, after much work, the UniLayer V2 launch aims to make the development of the launchpad a priority.
At the time of writing, the LAYER token has a circulating supply of nearly 20 million out of 40 million LAYER. Currently, the LAYER token has a market cap of approximately $8 million trading at a price of around $0.40.
Reading market sentiment is crucial to the success of any trader. The best way to learn how to read price charts and identify trading indicators is the Technical Analysis 101 course at Ivan on Tech Academy. This course is designed to teach you how to predict movements in the markets to stay one step ahead of the crowd!
To take your trading game to a new dimension, then you should definitely consider the Algorithmic Trading course at Ivan on Tech Academy! Here you can learn how to backtest your trading strategies and implement them while you sleep!
YFDAI Launchpad
Soon to be launched, the YFDAI Launchpad is currently taking applications for new projects that wish to launch through YFDAI's token launchpad. The project has set aside $50,000 of YF-DAI tokens to be distributed to promising up-and-coming projects.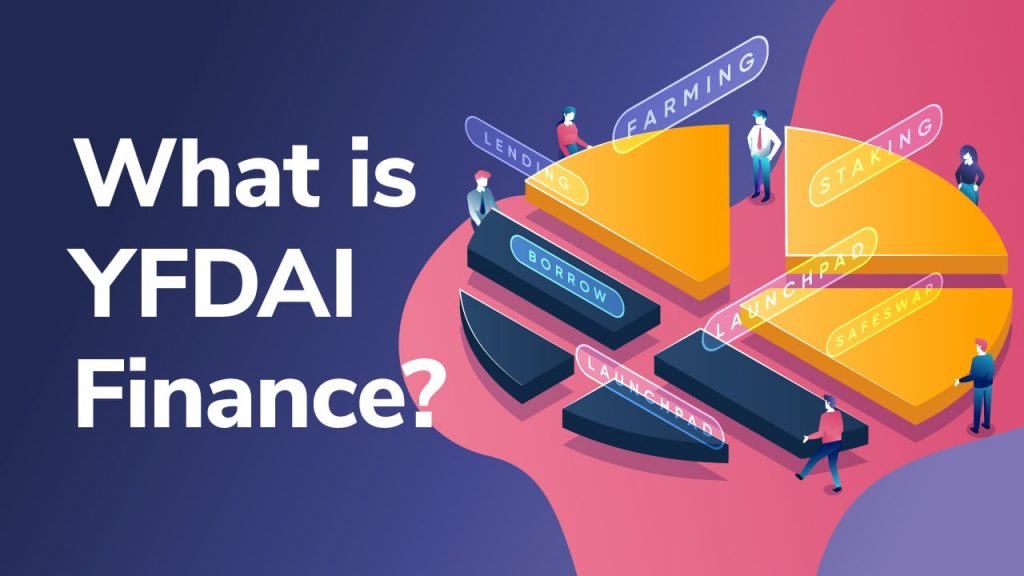 YFDAI has implemented a strict vetting process for applicants of the crypto launchpad to avoid any exit scams or rug pulls. If successful, projects become certified before entering the launchpad phase. The risk of such events is massively reduced through YFDAI's Launchpad crypto incubator program. Here, YFDAI provides funding, marketing, and other resources.
Through the incubation process, YFDAI can offer project assistance with token locks and smart contract auditing, preventing an immediate sell-off of tokens after launch. This is achieved through different project partnerships including Ferrum Network for technical development, and The Foundry Incubator for advisory services.
Furthermore, all project applicants must adhere to YFDAI's know your customer (KYC) formalities. A lot of decentralized projects have anonymous teams and developers. This creates an element of 'blind' trust that the team won't rug-pull the liquidity funds from Uniswap and let the new token's value dump to zero.
All successful applicants of the YFDAI Launchpad will have transparent responsibility and liability for their own projects' success. Moreover, all YFDAI Launchpad projects will first be available through YFDAI's native exchange, SafeSwap.
YF-DAI currently has a market cap of around $16.8 million, trading at $4,188 at the time of writing. The max supply of YF-DAI is set at 21,000, however, through the project's burning protocol, this will drastically reduce. The circulating supply is approximately 4,000.
PAID Network – Ignition
Announced recently, PAID Network is planning on releasing its initial DEX offering (IDO) launchpad, Ignition, by the end of February 2021. Focusing on high-quality listings with a long-term approach, there is four-tiered access for PAID token holders on Ignition.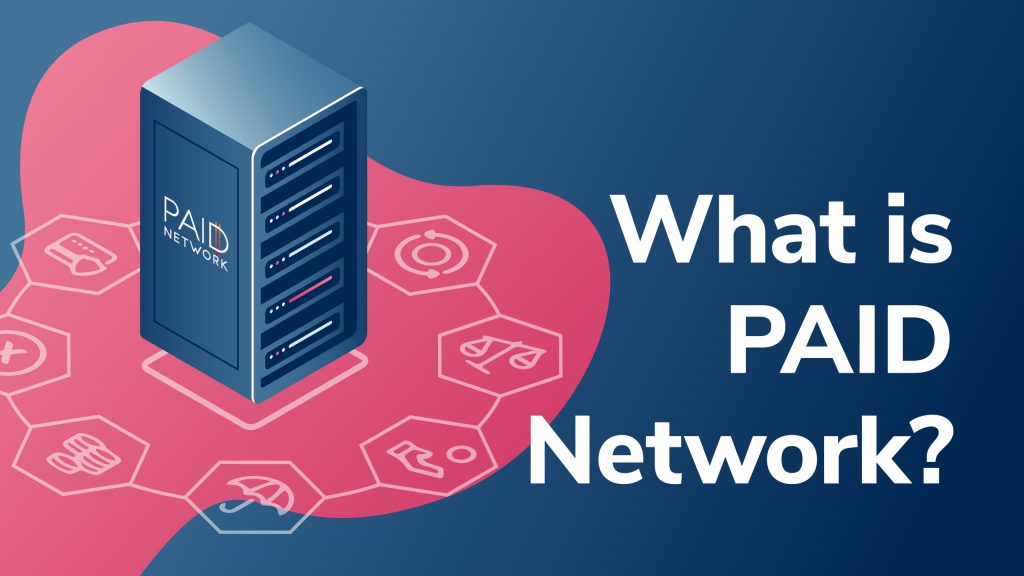 For the first three tiers, holders are eligible for lottery access for new tokens. Higher tiers hold increased opportunity to whitelist, plus facilitates larger allocations than lower tiers. The top tier holders of 75,000+ PAID tokens are guaranteed an allocation to Ignition launchpad tokens. Moreover, top tier users are eligible for the largest allocation amount.
Successful whitelisted users will be rewarded for holding new launchpad tokens over a certain period. The longer period and the more tokens held the more users are rewarded.
The incubator behind PAID Network is Master Ventures. Master Ventures has invested in the likes of Coinbase, Reef, Elrond, and ThorChain to name a few. PAID Network and Master Ventures are teaming up to create the ultimate 'FUEL'. FUEL is Ignition's incubator process, combining the influencers and investors of PAID Network and Master Venture's experience of token economics and advisory services. All first-tier Ignition projects will receive the same marketing and community expertise PAID Network received prior to its successful IDO. The first project to launch through Ignition will be Shadows. Shadows has attracted a lot of attention already, offering a similar service to Synthetix but for the Polkadot ecosystem.
PAID tokens have a circulating supply of 19.3 million out of a max supply of nearly 595 million tokens. At the time of writing, PAID is trading at a price of around $3.21 with a market cap of approximately $61 million.
Why use Crypto Launchpads?
From a developer's perspective, making use of a token launchpad project can bring with it many advantages. Almost instantly, before any product or marketing, having a project on a launchpad adds a layer of credibility. Traders and investors already familiar with crypto launchpads may feel some kind of viability of a token being launched through a reputable launchpad.
Moreover, the team behind a project can make use of different launchpad resources and incubators. Releasing a project can be an expensive and lengthy process. Also, having access to marketing and funding services can be the difference between a successful project or not. Finally, there is nothing better for a project than to issue tokens directly in front of thousands of investors and traders poised and ready to invest. Some previous token sales through crypto launchpads have even sold out in under 10 seconds.
From an investor's perspective, using a reputable launchpad such as the ones mentioned in this article can reduce the risk of investing in smaller and newer projects. Also, crypto launchpads can offer some users a passive income with DeFi through gaining instant access to new tokens. Often, tokens are airdropped to users who hold the minimum amount of native launchpad tokens required. Additionally, the majority of tokens launched through a crypto launchpad have historically performed extremely well. However, different token launchpad projects can offer substantial returns of investment. As such, always do your own research (DYOR) before making any investment decisions.
Crypto Token Launchpad Projects Summary
Crypto launchpads are democratizing access to cryptocurrency investment by allowing early access to a great number of people. When orchestrated effectively, designed with teams and investors in mind, crypto launchpads can offer incredibly successful token issuance events. Often, token sales can sell out in minutes – sometimes seconds, with many projects being over-subscribed. This shows there is a clear demand for this market from investors, and room for this area of the industry to grow.
Using a token launchpad can be one of the safest ways to make a substantial return on investments. This is true for developers, investors, and traders alike. When crypto offers you the opportunity to make gains, it's key to ensure you know how to avoid getting rekt by the taxman. The US Crypto Tax course at Ivan on Tech Academy is designed to teach you all you need to know to make the most from your crypto gains. Plus, how to avoid any accidental unlawful wrong-doing. Let us know which crypto launchpad projects are you using currently! Follow us on Twitter @Academy_IOT to let us know your favorites!