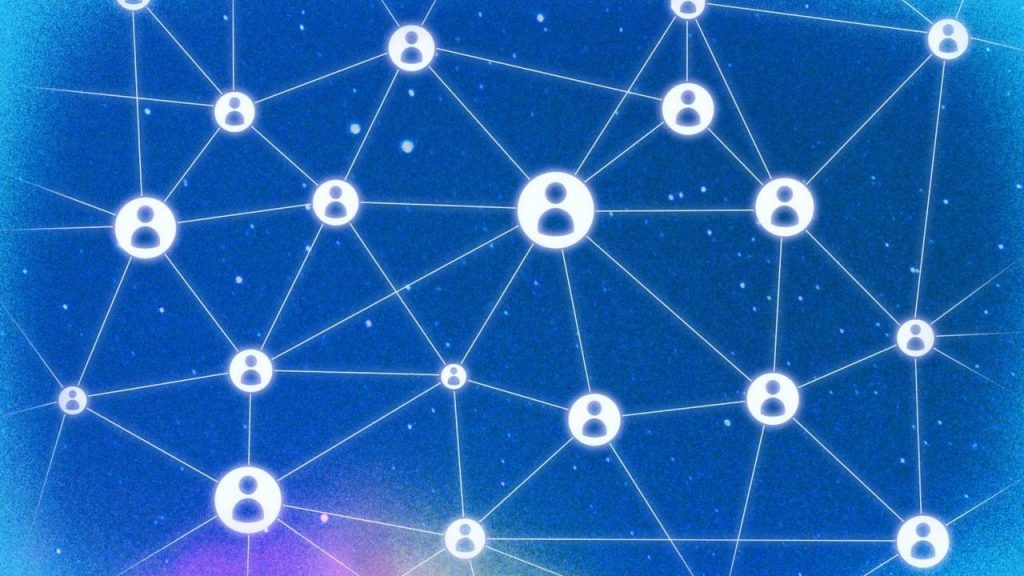 Are you curious about blockchain technology, or have you heard about decentralized social media platforms? Are you fed up with Facebook, Twitter, Instagram, and TikTok having governance over promoted content, taking users' data, and selling it to third-party organizations to promote certain posts or products to a targeted demographic?
In this article, we will discuss how blockchain-based social media platforms are able to help resolve these challenges, some of the different types of platforms available, and why decentralized social media networks are a necessary progression in social technology.
Firstly, in order to understand why decentralized social media platforms can benefit us, we need to understand the ongoing challenges we face with traditional social networks. Below we've explored the biggest data exploitation known to date, and furthermore how blockchain can solve these problems.
Current Issues With Social Media Networks
For content to reach 'organic' growth, it must adhere to particular network algorithms in order to be promoted.
Creativity from content creators needs to be molded, and to an extent is restricted, as content must follow a strict set of rules for a chance of reaching others' news feeds and streams for a potential engagement.
Data is sold or used by advertisers, data mining firms, or governing parties to influence the content you see.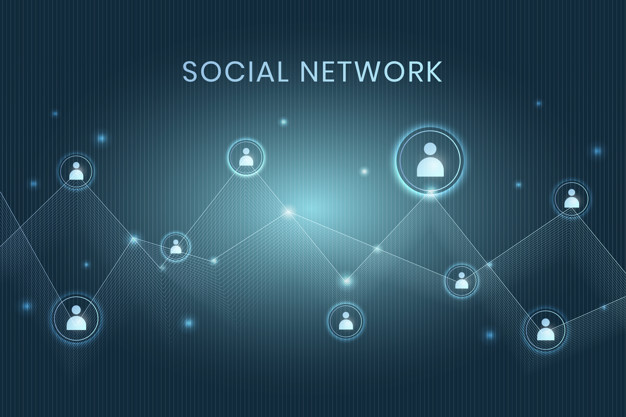 Founded in 2013, Cambridge Analytica was a data-analyst firm that admitted to having over 5000 data points, or pieces of information, on over 200 million American individuals, and millions more around the globe.
Cambridge Analytica
To date, it is still not entirely clear how Cambridge Analytica managed to gain such a vast amount of data, with the firm being accused of using and secretly keeping data from over 50 million Facebook users.
A possible explanation is through the 'thisisyourdigitalife' app, created by researchers at Cambridge University's psychometrics department, which successfully saw over 300,000 people download the app.
The app didn't only just store the users' personal data, by clicking the 'I Understand' box next to the terms and conditions without reading it, users gave permission for the app to store their friends' data too, later to be used by Cambridge Analytica.
A collective of these data points could produce a 'psychological profile' of users, knowing the first thing they go to when opening up an app, the post that caught their attention when they stopped scrolling for a moment, the time of day users are active and a GPS location on their phone.
Often, these apps will still track your location even if the phone is off.
Psychological profiles are then matched to 'psychographic targeting' of ads, understanding who the users like to follow, and who they don't.
Cambridge Analytica worked with both the Trump Elections and the Brexit campaigns in 2016, to influence potential voters. The data firm could calculate a prediction of users' voting decisions split into 3 groups; left, right, and the undecided.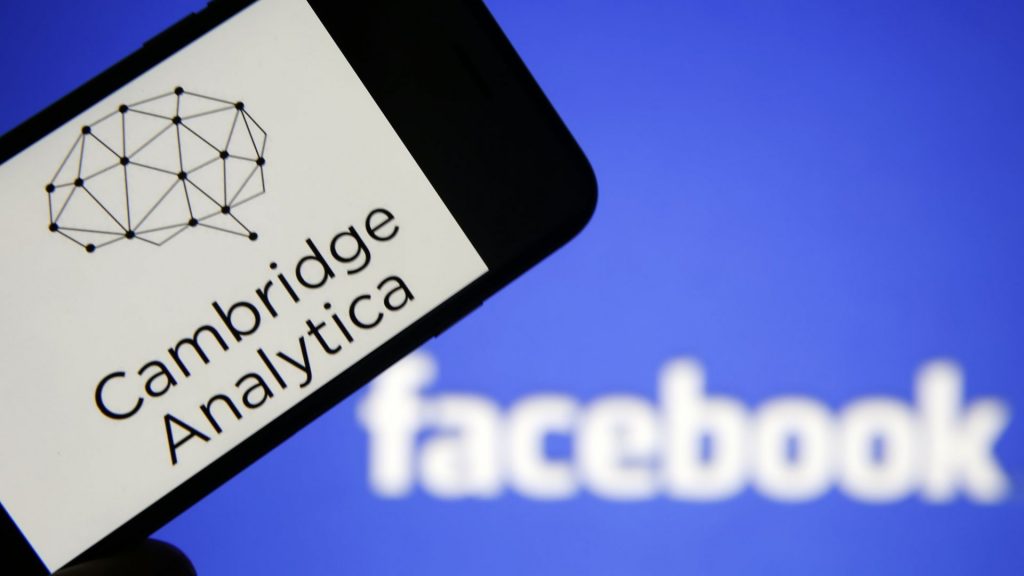 Cambridge Analytica targeted the undecided demographics with content that would positively enforce their clients' behavior in an attempt to swing voters.
Shortly after one of the company's executives was caught on camera by Channel 4 television, encouraging their firm to use sex workers as bribes in order to try and help political candidates win votes. Cambridge Analytica became defunct on May 1st, 2018.
TikTok
Some apps are now banned in America including WeChat and TikTok, due to the companies managing the social media platforms confirming they use algorithms that allow access to your phone data, even while the app is closed.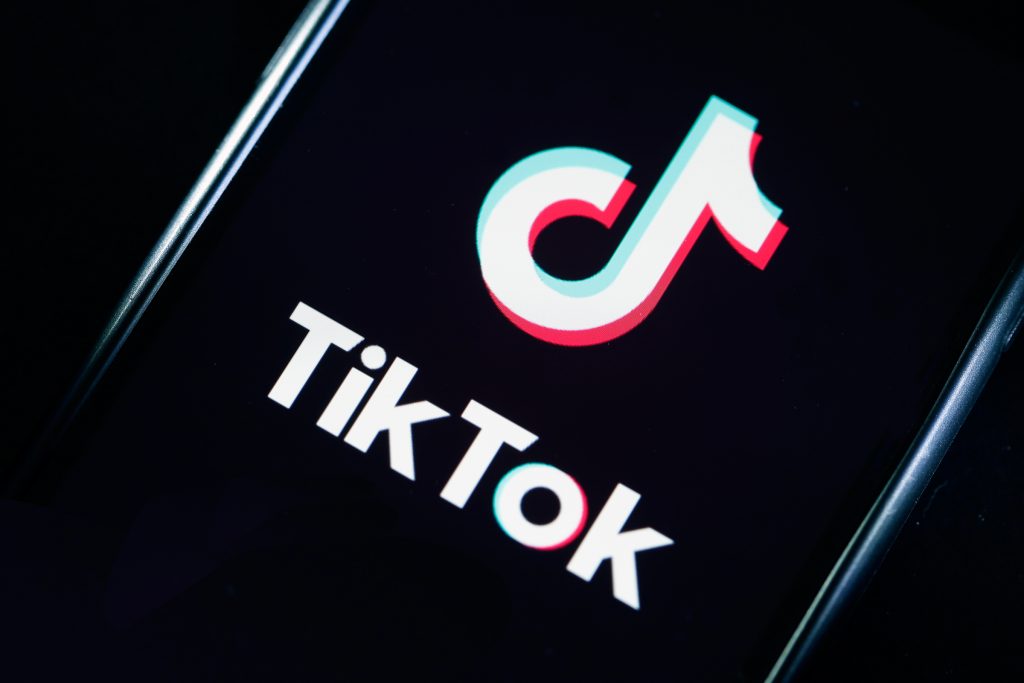 It is also unclear how this data is being used. In addition, for a brief period, there was a 'bug' that meant TikTok could see and access all and any data, text, or files that you had selected and 'copied' on your phone.
Developers
If you are a developer who has worked long and hard on an amazing new application, the only chance of real exposure to mass adoption is a listing on the Apple App Store.
It is very expensive to be listed, with Apple taking a 30% cut of transactions on each app. Although it's rumored that if you are friends with the top dogs at Apple, you don't have to pay such a high commission rate.
Apple ensures all projects with an app on the Apple store adhere to strict rules.
Apple's protocol has proved a big challenge for crypto giants such as Coinbase, with Apple blocking certain features and threatening to remove Coinbase from the App Store in December 2019, should they not comply with the rules.
Blockchain Social Media Platforms
How Does Blockchain Help?
Blockchain technology is renowned for its decentralization, security, immutability, privacy, and transparency.
Blockchain Basics
The technology behind Bitcoin, for example, functions using a decentralized network of thousands of computers around the world, meaning there is no central organization or governing party that can control or manipulate the network.
Transactions and data are verified mathematically, with information cryptographically hashed, and only the owner having access to their information on the blockchain using their private key.
When a transaction is verified, the computer uses data from the previous valid transaction to solve the mathematical equation, thus each confirmed transaction is cryptographically hashed with the previous, making the blockchain almost impossible to hack.
When transactions are verified they are placed into a 'block', when the block is full of these verified transactions it becomes appended to the blockchain by the miners.
Blockchain Social Media Platforms To Keep An Eye Open For:
Steemit
Steemit is the original blockchain-based blogging and social platform to take to the scene in 2016 with over 1 million registered users.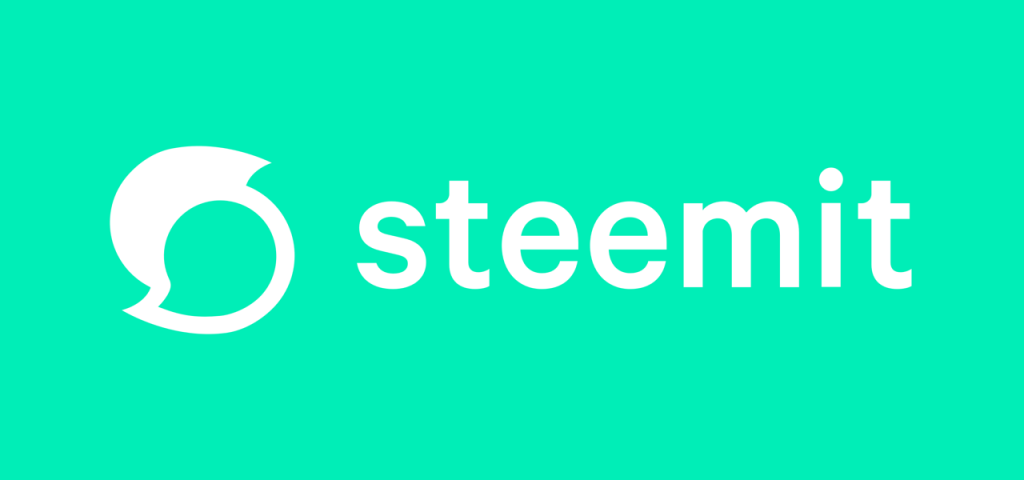 Steemit.com is powered by the Steem blockchain and STEEM cryptocurrency, along with a couple of other sites on the same chain. These platforms create content for the Steem blockchain, which stores the data in an immutable blockchain database, which rewards users for their contributions with digital tokens called STEEM.
The Steem blockchain mints new STEEM tokens and adds them to a community's "rewards pool" on a daily basis. These tokens are rewarded to users for their contributions, based on the number of votes their content receives.
As opposed to most social media sites sharing their profits between the CEOs and shareholders, the Steem ethos is that "the users of the platform should receive the benefits and rewards for their attention and the contributions they make to the platform."
Users who have more tokens in their account gain 'Steem Power', and will be apart of the decision where a larger portion of the rewards pool is distributed.
Relevant
The Relevant community is a place where users can upvote the relevance of articles within their news feed. Users gain REL tokens in exchange for their consideration of content posted on the site, which can be upvoted if it is good, or downvoted if the content is spam or misleading.
Relevant Community members can 'bet' REL tokens on the relevance or success of a post which multiplies the rewarded coins. However, this is not real gambling as users don't lose anything if posts are downvoted after they have upvoted them.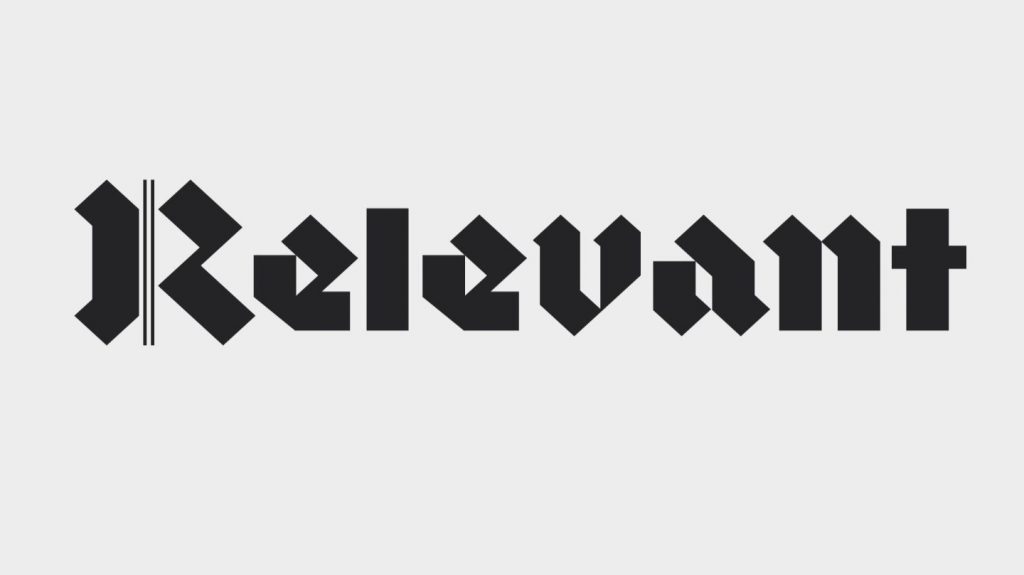 Users of the platform can then withdraw REL tokens using their Metamask wallet. REL is also available on the Uniswap exchange, meaning that users can purchase additional REL externally to be used for betting on the relevance of posts within the platform, increasing gains, and compounding larger volumes of tokens. These can then be sold on Uniswap just like any other ERC-20 token.
Much of the content focuses on cryptocurrency news, DeFi, economics, and global trends. The validation of content by users within the Relevant platform results in a community curated stream, free of adverts and toxic conventions found on centralized platforms such as Facebook.
With over 37,000 active users, Relevant provides an attractive alternative to conventional social media. However, in order for the platform to gain real adoption, there is still a lot of work to do, as the user experience is a little clunky, with slow loading times for pages and windows.
Vid
Vid is a social video sharing platform with similarities to TikTok, Snapchat, and Instagram. Users can connect multiple videos into a story and are rewarded for consistent uploads.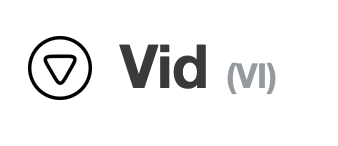 The Vid app is very straightforward; a calendar keeps check of daily uploads on your profile, the more you upload, the more you can earn. Users can also select background music for their story within the app.
Vid pays users to participate on the platform with native token VI, which can also be bought and sold on Uniswap and Kucoin. Earnings can be boosted by expanding your circle within the platform so that more people can see your content.
Hyprr
Hyprr (formally Howdoo) is one of the most promising decentralized social media platforms on the horizon. With a full launch just around the corner, many prominent figures in the crypto space have shown support for the project including Altcoin Daily, That Martini Guy, and Crypto Zombie.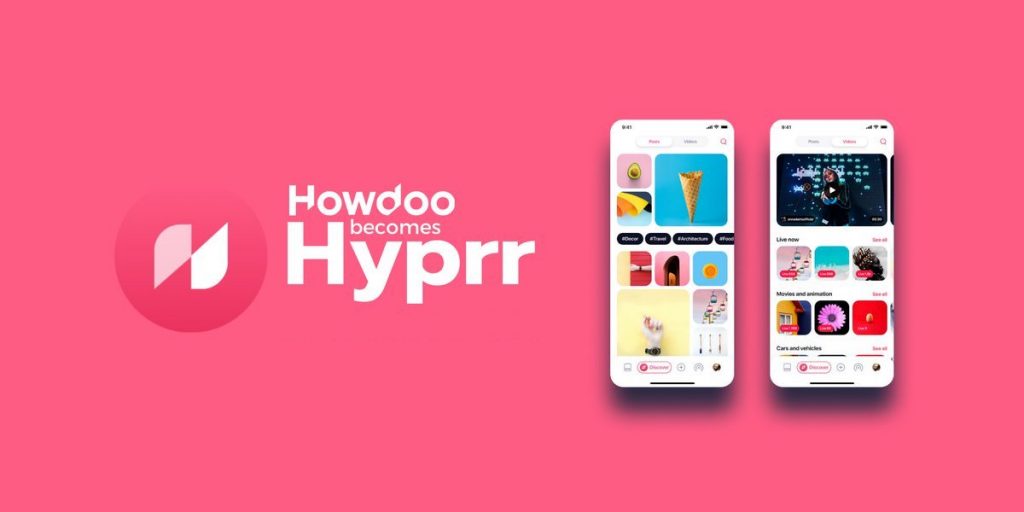 The project has a great presence and a strong following on Twitter, with consistent audience engagement and an eye on the ball for marketing.
Hyprr combines elements of Facebook, YouTube, Tiktok, and Instagram, to provide an all-encompassing platform for creators to share a variety of content with their audience.
Hyprr could pose a serious threat to these platforms as users grow tired of their data being exploited. Powered by the UDOO token, Hyprr aims to put control back into the hands of users while providing a sleek user interface for an all-in-one social media experience.
You can register your early interest at https://www.hyprr.com/ if you want to create an account. This platform could be set to stand at the forefront of decentralized social media adoption.
Why Decentralized Social Media Platforms Are Important
With open-source and decentralized technology, transparent code and information is available for all social media users to view.
SingularityNET is pushing for decentralized social media platforms that allow users to edit and interact with suggested content whilst interacting with the platform, with an AI algorithm explaining the reasons why certain things are being suggested or promoted, including adverts and recommended friends.
Through this openness, Ben Goertzel – CEO at SingularityNET, points out that this is an opportunity for people to understand more about themselves, in-turn expanding their consciousness. When people can begin to see in front of them their social patterns and behaviors, the people and things they are attracted to, it can increase self-awareness.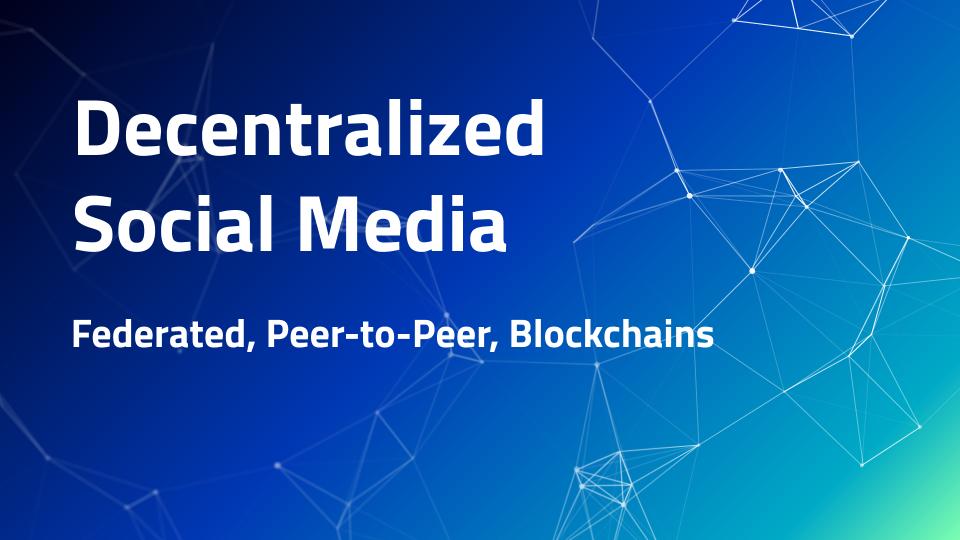 Another major factor of blockchain social media platforms is the ownership of data, with users having complete control over who has access to what and when.
It may also be worth noting that with immutability – like carving into stone, anything written on the blockchain cannot be altered or deleted. Future employers may be able to view your profile more extensively, with a truly open-source platform.
A positive spin on immutability is provenance, meaning you can see the proof of origin, which when used within a social media or any media outlet setting, can help eliminate the chance of 'fake news'.
Blockchain social media platforms open up opportunities for a wave of unique creators, offering a fairer chance at gaining attraction and making a living from creating content, with payment options being faster and more efficient than ever.
Conclusion
Blockchain social media platforms are a natural progression in social technology.
As more people realize the benefits of blockchain technology we will see a natural shift from users on centralized platforms, leaning toward the preference of using decentralized social media platforms.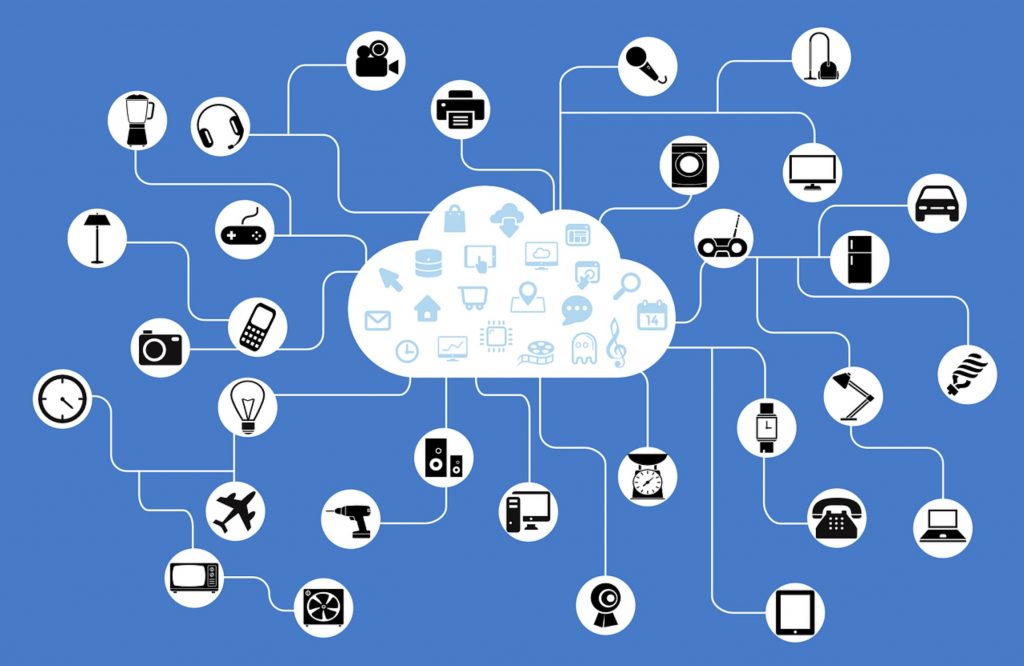 Decentralized social media could be significant in the future for raising consciousness and self-awareness, leading to more positive behaviors both on and offline.
Social media is not much older than blockchain technology, however, in the short 20 years it's been here it has already become a concern for mental health and wellbeing by experienced healthcare professionals.
Blockchain technology has the opportunity to change that, and rebrand social media as a healthy form of communication with others around the world online. Anyone looking to be a part of this new decentralized social media world should take a look at Ivan on Tech Academy, a world-class blockchain academy educating the masses regarding blockchain technology.