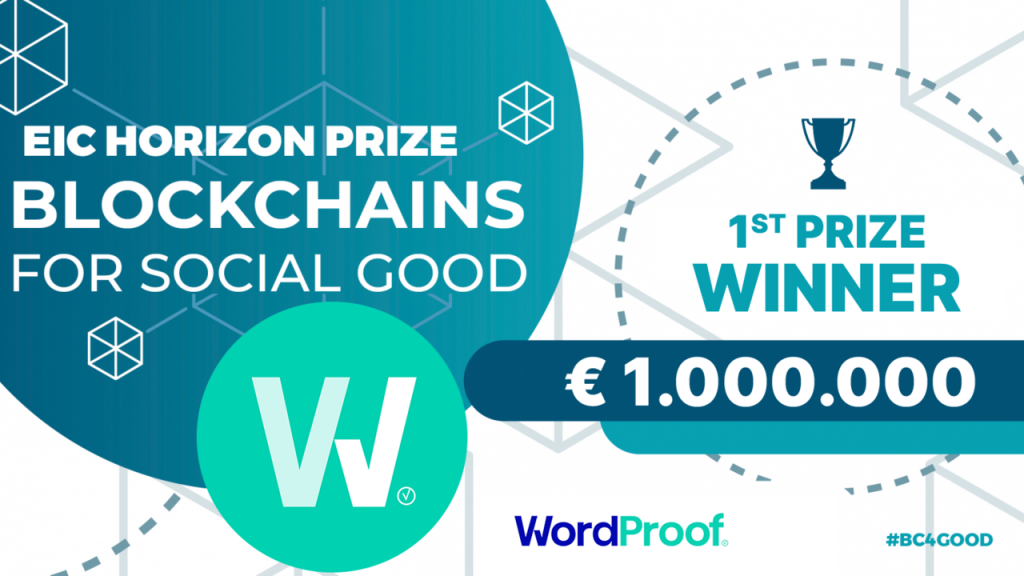 The Dutch blockchain startup WordProof recently came in first in the European "Blockchains for Social Good" competition by the European Commission and won €1,000,000 as a result. This is yet another real-life success story showing how Ivan on Tech Academy helps people get ahead in the blockchain field.
What is WordProof and who is Sebastiaan?
Sebastiaan van der Lans is the founder of the Dutch company WordProof. WordProof is a blockchain startup that is looking to leverage blockchain technology in order to combat growing online problems such as widespread distrust, plagiarism and fake news.
More specifically, WordProof intends to timestamp content using blockchain technology. According to Sebastiaan himself, WordProof is "building a universal Timestamp Ecosystem, a global standard that gives consumers a method to verify the reliability of the content on the internet."
WordPress was first launched by Sebastiaan van der Lans back in 2019, together with Frank van Dalen who acted both as an angel investor and a partner. The company was founded with the aim of restoring trust on the internet, through utilizing blockchain technology in building a timestamp mechanism.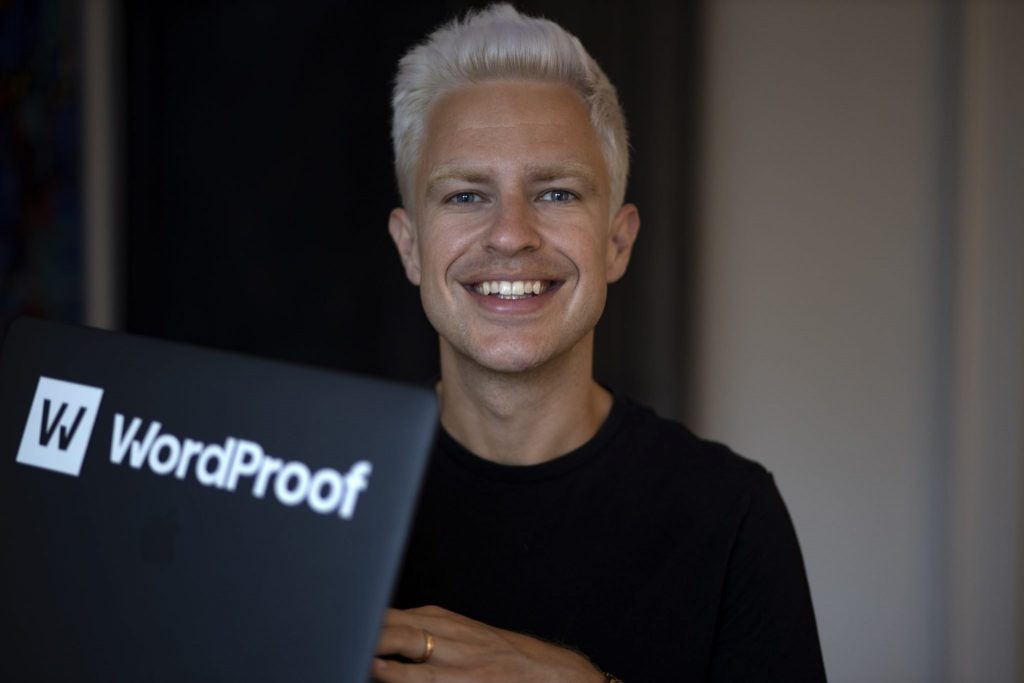 Sebastiaan van der Lans
Although Sebastiaan first thought that he would need a investor in order to realize WordProof. However, he also realized that he just needed his idea – and exploring this business idea meant that he could do it in a cost-effective way and retain control over his vision.
Ivan on Tech Academy taught Sebastiaan everything he needed
This is where Ivan on Tech Academy comes in. After deciding that he would need to be able to do the work himself in a fast, cost-effective manner, he then came across the concept of EOS, which was relatively undocumented at the time. Using Ivan on Tech Academy as his blockchain education platform, Sebastiaan was able to get a rudimentary understanding of EOS and how to use it.
What's more, Sebastiaan notes that although he wouldn't characterize himself as being a professional developer, after enrolling in Ivan on Tech Academy he got all the necessary skillsto realize his vision of the WordProof platform. Put simply, Ivan on Tech Academy provided Sebastiaan with all the skills needed to develop an application that wowed the European Commission – which is no small feat.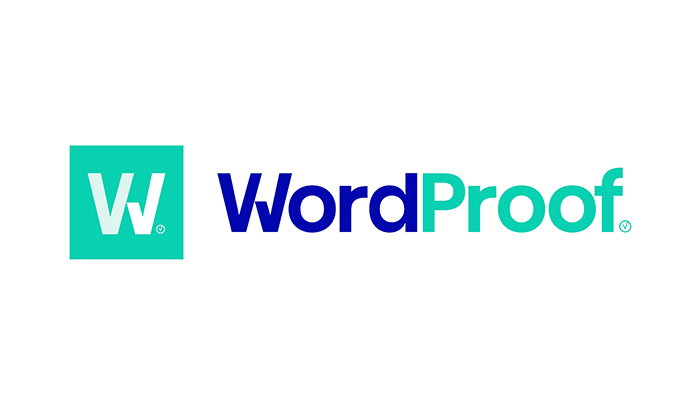 Impressively, Sebastiaan was able to develop his prototype of WordProof just one to two weeks after enrolling in the Ivan on Tech Academy EOS course. This, in turn, meant that Sebastiaan could reach out to investors with a ready prototype for WordProof. Sebastiaan says that this was "way easier" than it would have been without a prototype, as he was able to showcase the functionality.
WordProof wins €1,000,000 European Union prize
Following this, WordProof has not gone without interest. Just a few weeks ago, WordProof publicly said that it was receiving a grant through Block.one, and also that it was getting a loan from the Innovation Fund Noord-Holland.
Moreover, the organization has already begun working with the Dutch newspaper behemoth DPG Media to use its timestamp technology. Now, WordProof is adding yet another accomplishment to this growing list, by coming in first place for the EIC's "Blockchains for Social Good" competition and receiving a €1,000,000 prize.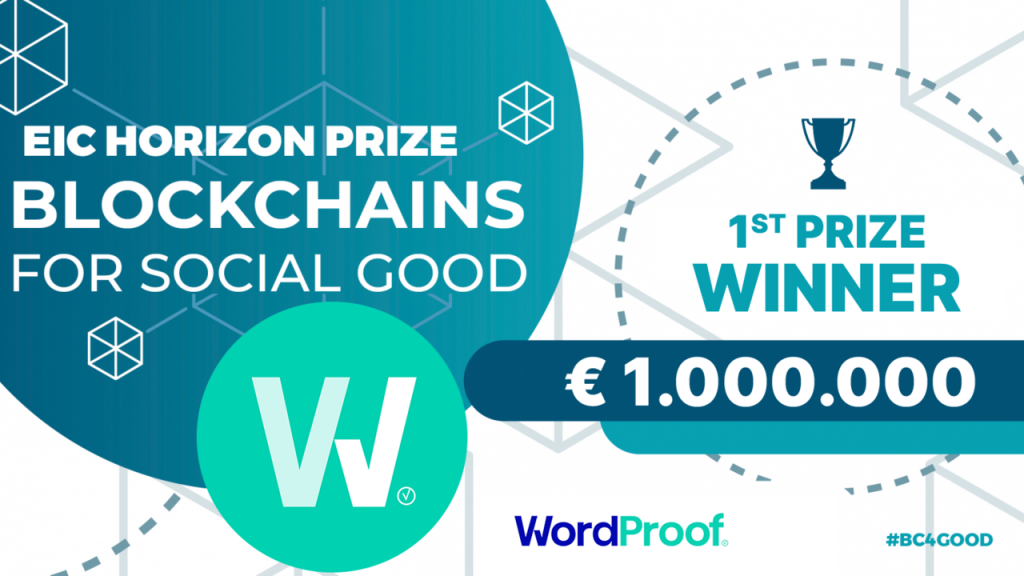 Sebastiaan and the team over at WordProof deserve a massive round of applause for this impressive accomplishment. This represents yet another Ivan on Tech Academy alumni, in Sebastiaan, reaching an inspiring milestone after enrolling in the Academy. In fact, Sebastiaan notes that Ivan on Tech Academy was important in realizing WordProof.
Sebastiaan suggests Ivan on Tech Academy made his journey possible
Specifically, Sebastiaan points out how hard it can be to learn the necessary information without Ivan on Tech Academy. This is not due to a lack of alternatives. For example, YouTube features countless videos relating to the blockchain field and EOS.
However, due to the industry's fast-paced nature, many of the YouTube videos are already past their sell-by date. Sebastiaan notes that the most popular YouTube videos rise to the top of the search results, which means that these are often the videos with the most views.
What's more, these are often old videos, which may no longer be relevant in fast-changing industries such as the blockchain field. Nevertheless, Sebastiaan says that this is one of the areas where Ivan on Tech Academy really shines, as there are updates roughly every two weeks.
Ivan on Tech Academy saved WordProof "tens of thousands of euros"
As such, Sebastiaan was able to keep up with the rapidly changing EOS ecosystem due to the updated courses. He also highlights the opportunity to ask questions directly through Ivan on Tech Academy as being supportive in learning about EOS and blockchain, and he appreciates that the blockchain courses feature a lot of supportive video material.

In addition to this, Sebastiaan emphasizes the value brought by the Ivan on Tech Academy EOS course. If he did not enroll in Ivan on Tech Academy, he notes he would instead have needed to spend "tens of thousands of euros" on hiring a blockchain software developer.
In fact, Sebastiaan says that the money he spent on enrolling in the Academy would only have lead to being able to hire a software developer for roughly two hours. Now, instead, Sebastiaan was able to fully realize his project and seek funding from both investors and the European Union.
The EU is looking towards blockchain
This comes as part of the European Union's ongoing push toward greater blockchain technology adoption. In fact, WordProof is just one out of several blockchain-based projects that recently received funding from the European Innovation Council.
The official statement from the European Innovation Council (EIC) notes five other projects, in addition to WordProof, that will also receive funding. This came after 176 applicant groups from 43 different countries had been whittled down to the six winning firms.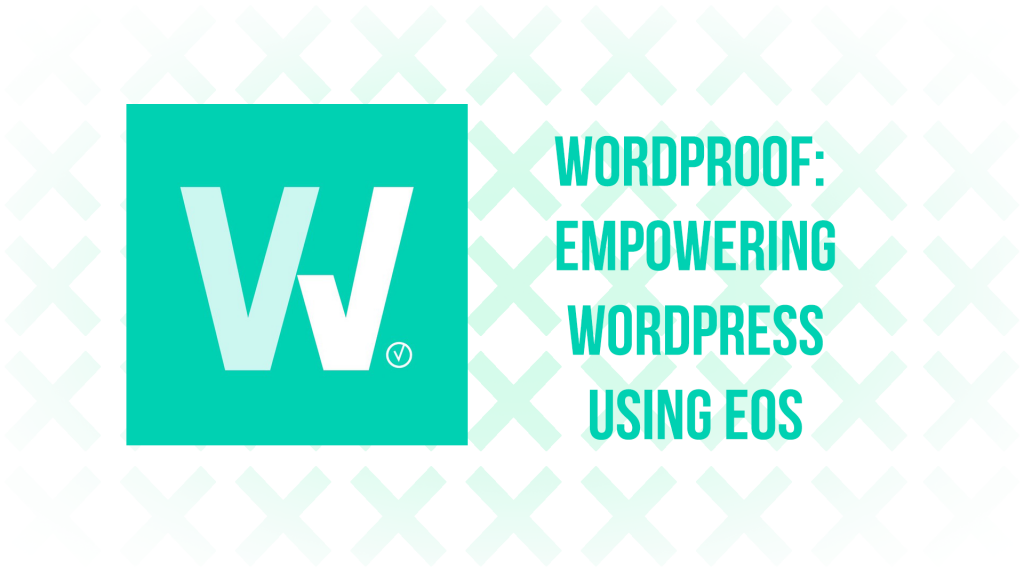 The European Commission is awarding a grand total of €5 million to these six blockchain solutions relating to "social innovations". According to the official statement from the European Commission, these social innovations range from everything from fair trade to transparency of public processes. The aim of this European competition is to showcase that blockchain can be revolutionary in other fields than merely finance.
Follow Sebastiaan – choose Ivan on Tech Academy for your blockchain needs!
Ivan on Tech Academy is the go-to online blockchain education platform and features a wealth of content. Anyone looking to learn more about blockchain programming, cryptocurrencies or decentralized finance should make sure to check it out.
For those specifically looking to learn more about EOS, which Sebastiaan did, will be happy to know that Ivan on Tech Academy offers both a basic EOS course and a more advanced EOS course.
We wish Sebastiaan luck in his endeavors and all the best! He is the latest in a long line of real-life success stories to come out of Ivan on Tech Academy. He joins the likes of Giovanni, who became Head of Blockchain at Ericsson after enrolling in the Academy, Carlos, who became Director of Sales at Brave Software after using the Academy, and countless others!
Will you become the next real-life success story to come out of Ivan on Tech Academy? Enroll and let's see!