So, say you've been trading crypto for a while and you want to improve your cryptocurrency education to increase your returns. Or, perhaps you've been hodling since the 2017 bull market and have finally decided to see what all the fuss is about to further your blockchain education. Well, you've come to the right place! Blockchain use cases have expanded across every industry. This heavily suggests there's never been a better time to explore blockchain education courses!
Additionally, with the accelerating growth of crypto adoption, there is a lot to take into consideration when transferring your wealth. Gaining a foundation of cryptocurrency education will help you to understand the transition between the legacy and decentralized financial infrastructures. Recently, the IMF suggested a new 'Bretton Woods' style monetary renegotiation. Unfortunately this will affect the global population. The fact you're here means you have an opportunity to gain some knowledge of the crypto sector and understand how to manage your wealth portfolio to not lose too much of your wealth in the monetary renegotiation.
Crypto use cases can be applied in many different sectors. Blockchain use cases are increasing rapidly. Naturally, as blockchain education slowly increases, more major companies are investing in blockchain infrastructure. Needless to say, it has never been a better time to find your perfect career in crypto. In this article, we'll explain how, regardless of your experience and your goals, Ivan on Tech Academy can guide you through a personalized learning path to enable you to go full-time crypto!
If you want to improve your cryptocurrency education, Ivan on Tech Academy is the number one place for blockchain education courses. Furthermore, if you'd like to become a certified blockchain developer, we have dedicated Ethereum Programming courses that can equip you with the knowledge to begin your new crypto journey!
Why Is Blockchain Education Important?
Voted the top in-demand skill in 2020 on LinkedIn, blockchain technology is slowly taking over a global array of industries. Blockchain technology was created with Bitcoin in 2009 and is often mostly associated with decentralized finance and cryptocurrencies. However, this revolutionary technology is capable of far more than just DeFi. The transparency, immutability, and decentralization of blockchain make the technology incredibly versatile across industries.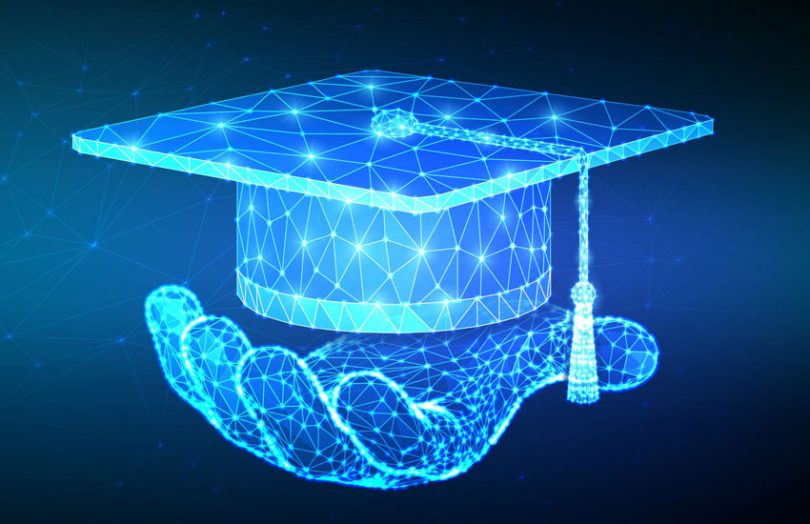 The variety of blockchain use cases demands diversification and variation of career roles incorporating the technology. Blockchain will be implemented and improve nearly every corner of the internet. Crucially, education around this transition is paramount to keep up-to-date with any job roles involving the internet.
In 2020, the blockchain education network is beginning to grow with now alternative spaces to learn about the technology. However, the Ivan on Tech Academy boasts some unique selling points we have explained below, offering a premier online learning experience for students. Plus, this includes having all educational material in one place, from beginner level to experienced programming. From EOS Programming 201 and Ethereum Smart Contract Programming 201 to The Bitcoin Standard Course and Crypto Basics. Essentially, the Academy covers all the cryptocurrency education you need to be a confident participant in the industry.
Cryptocurrency education is critical to achieving financial freedom and the growth of personal wealth. Undoubtedly, there is no other blockchain academy online that currently provides this breadth of knowledge. No other platform can inform you about the history of money and how to maintain personal wealth like this Academy. Learn how to buy, trade, stake, and more with your crypto through Ivan on Tech Academy.
Ivan on Tech Academy
Although cryptocurrency is a decade old, cryptocurrency education is still lagging. Also, many new people have entered the space hoping to make quick gains. However, the majority of these people end up going straight to Rekt City because they have not yet acquired the tools required to minimize risk when navigating the crypto markets.

In 2017, Ivan Liljeqvist and Filip Martinsson founded Ivan on Tech Academy in Stockholm, Sweden. Following the realization that the available blockchain education at the time was poor and fragmented, they decided to take matters into their own hands to create an online educational platform, available to anyone.
The goal of Ivan on Tech Academy is to see students achieve freedom and fulfillment within their lives. Also, by educating people in emerging, cutting-edge technologies, the Academy creates opportunities for people to improve their careers, start their own businesses, and most importantly, learn how to preserve their wealth.
There is no experience or pre-requisites to join. Courses are designed for beginners with zero programming experience. Furthermore, the Academy has successfully graduated students that have started with no prior knowledge, working their way into senior positions at large crypto firms. Depending upon your time commitment and motivation, this can be achieved within a matter of months.
Ivan on Tech Academy generates a warm unique community of people from Bitcoin enthusiasts to project developers creating the latest go-to application (more on that later!). Also, the team working at the Academy are the students' biggest fans! They're rooting for the student's success in the crypto and blockchain industries. Furthermore, the Ivan on Tech team is always available to contact for support and inquiries.
Reasons To Check Out The Ivan on Tech Academy
#1 It's The Largest Online Blockchain Education Platform
Often, we see people searching for "Which blockchain education program is most widely accepted?" and the answer is right here. Ivan on Tech Academy has more than 30,000 students successfully enrolled. Regardless of location or creed, the Academy is open to anyone who has an internet connection. Plus, we've got students from hundreds of locations varying from ages 16 to 60+. Furthermore, Ivan on Tech Academy does not discriminate against anyone's ability to learn about emerging technologies and offers people the chance to change their own lives for the better.
The Academy has grown from strength to strength over the years. There are so many reasons why people are deciding to enroll in Ivan on Tech Academy within the evolving blockchain education network. Once courses are completed you receive a certificate to validate your learning. We strongly encourage our students to publish these certificates on their LinkedIn Skills and Certificates sections. Ivan on Tech Academy is internationally recognized as the number one online blockchain education platform and is a great place to network for potential opportunities.
#2 Reputable Mentions And Features In Large News Outlets
As avid visitors or fans will know, Ivan on Tech Academy has received several notable mentions and coverage from major media outlets including Forbes and Yahoo Finance.

The Academy is also in partnership with some of the biggest names in blockchain. We provide critical knowledge and expertise to the latest and greatest start-ups. Working with names like Maker, Bybit, Binance Academy, and CoinGecko, the Academy is intertwined with the main players in the industry.
Ivan on Tech Academy is at the forefront of innovation in the blockchain space. With a firm ear to the ground, Ivan on Tech Academy is providing crypto education to some of the most exciting projects on the market.
#3 Frequently Updated Courses
As the crypto industry expands, cryptocurrency education is constantly evolving. That's why we frequently update our content and add new material as soon as it becomes relevant.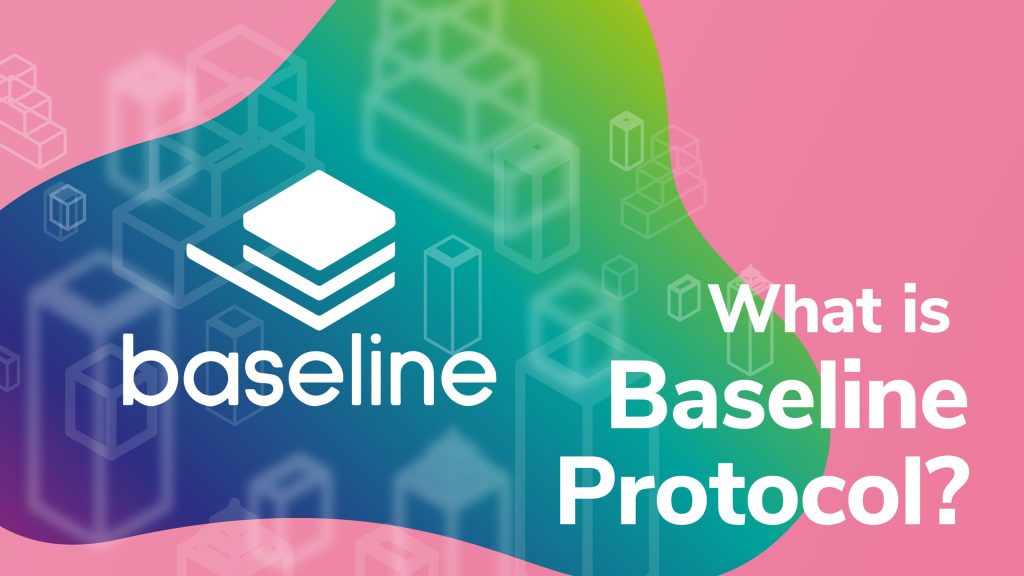 The most recent additions to the Academy courses are the Fintech 101 course, and the Baseline Protocol and Unibright (Blockchain for Enterprise) course. These courses are designed to help you to understand how blockchain is being implemented into traditional financial infrastructure on an enterprise level.
Major industries are becoming increasingly reliant on blockchain technology as the use cases increase exponentially. Naturally, understanding how blockchain will interoperate with legacy systems is a key part of your blockchain education. That's why we feel it necessary to provide dedicated blockchain courses for each specific area of the industry.
#4 Forum Community
One of the most special things about the Academy is the community. Ivan on Tech Academy's community consists of students of all ages, levels of experience, and backgrounds. The community forum is a unique place to make real connections and help each other build up a strong blockchain education.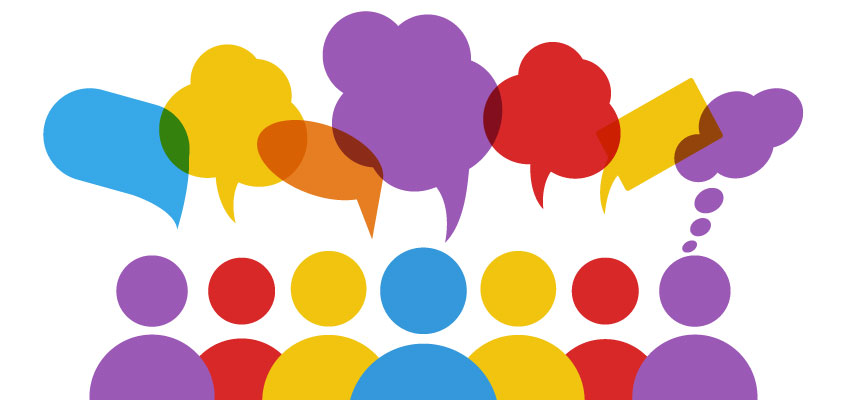 This is your opportunity to speak directly with your mentors and other students to discuss the courses and share your experiences. Also, the forum often provides a wealth of entertainment and innovative ideas. Get to know your fellow students and learn from others' mistakes along the way!
#5 Monthly Q&A
Chat with Ivan and Filip once a month, by joining our free monthly Q&A sessions. This is a great opportunity to ask any questions you may have about blockchain education. Also, students receive the latest updates about the Academy.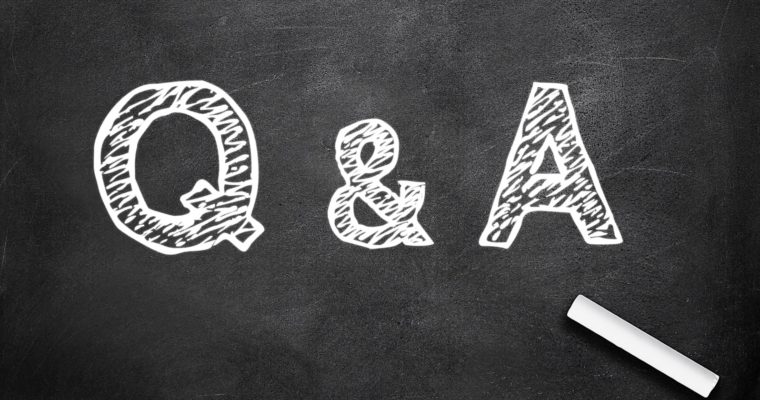 The Q&A is a fantastic chance to explore the blockchain education network and ask those burning questions you have about the blockchain curses featured within the Academy. Students receive monthly email reminders about these exclusive sessions on the premium and professional plans.
#6 Student Counselor and Study Guide
Only at Ivan on Tech Academy can you find blockchain education online with access to a personal study counselor. Usually, our students begin by creating a personal study plan. Following this, our students are assigned their own personal mentor to see them through each step of the progress. Any questions, just ask your mentor! Our team is always at hand to help you solve any problems you may encounter during your blockchain education.
The study plan helps you to map out your learning. Regardless of whether you want to become a developer, consultant, or just understand a bit more about how crypto works.
Also, study plans are updated as more courses are added to the Academy. New blockchain courses are added to the Academy on a regular basis, keeping you up to date with the latest crypto trends and emerging technologies.
#7 Flexible Payment Options
Ivan on Tech Academy is available to anyone, with monthly and annual subscription options to help structure payments on an annual or monthly basis if needed. Plus, the Academy has a tiered structure to suit different needs people would like to get from their student experience.
The basic monthly plan starts at just $32. This allows students access to 6 different basic courses, included with a certificate upon completion. This option is perfect for someone just starting out wanting to learn how to get into the blockchain industry. When you pay for 12 months upfront you will receive an annual discount on every tier option.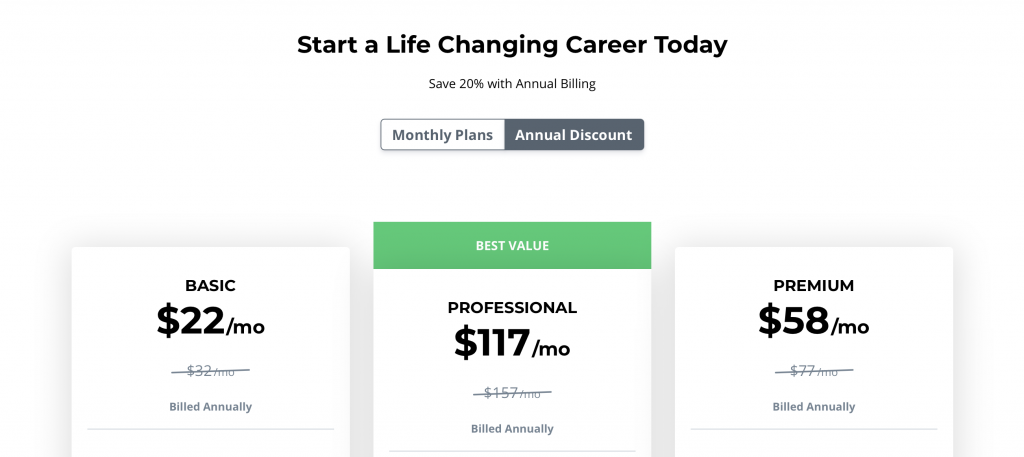 The professional tier paid with the annual discount is the best value for money. This offers access to all courses, monthly Q&As, a personal student counselor, plus personal career advice from industry professionals! Ivan on Tech Academy caters to everything one needs to springboard into the crypto and blockchain industries. Furthermore, students now have the opportunity to pay in crypto!
#8 Future Career Opportunities
The Academy empowers you to find your perfect career in crypto. Whether this is landing a role in an established business, an up-and-coming start-up, or working for yourself. Regardless, the Academy equips you with all the tools necessary to create your own project or business, or enter the crypto job market with an advantage over your competitors.
Nonetheless, jobs in crypto generally offer higher rates of pay, a better work-life balance, and the chance to work remotely. Furthermore, working in this rapidly-evolving industry allows you to network and speak to some of the greatest minds in the industry.
Investing in yourself by improving your blockchain education is the easiest way to prepare for your future blockchain career. Blockchain is here to stay. This means that blockchain education is key if you want to progress in the digital age.
Blockchain use cases are spreading sector-wide. Plus, the demand for blockchain skills is exceeding the supply of those with blockchain knowledge. From supply chain management to the fashion industry and blockchain insurance, big companies need people with a strong blockchain education.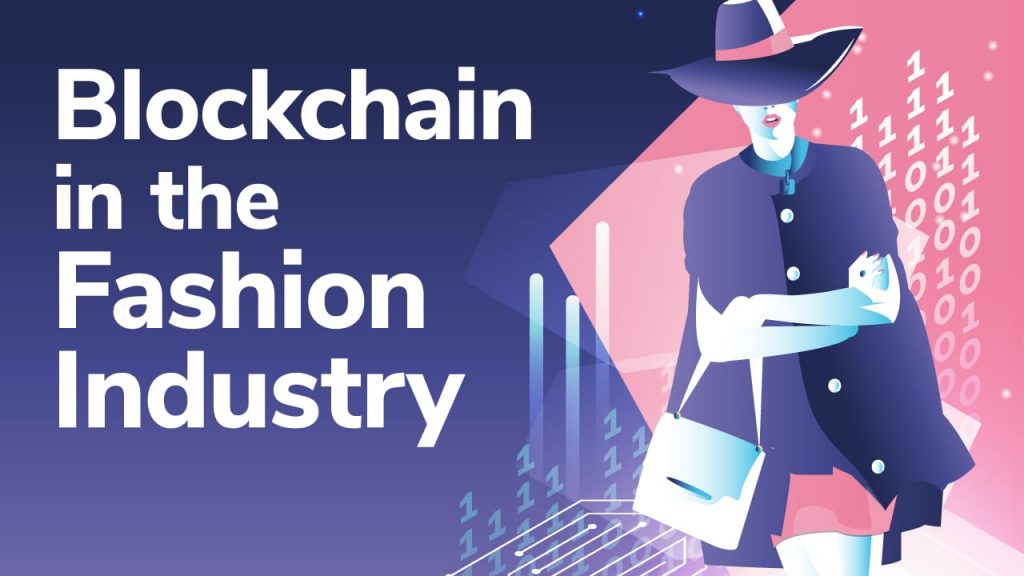 Ivan on Tech Academy has courses for all aspects of the industry. Specifically, these range from Bitcoin Programming to Javascript Programming and Blockchain Business Masterclass.
#9 Value For Money
By enrolling with the Academy, you can fast-track your career to become a blockchain developer in no time. Within just a few months you could start earning a substantial salary or attract funding for your latest project.
Blockchain and cryptocurrency education of this caliber is a worthwhile investment that could pay off very quickly. With the help of our industry-leading experts, you could propel yourself into the world of crypto via the blockchain education network.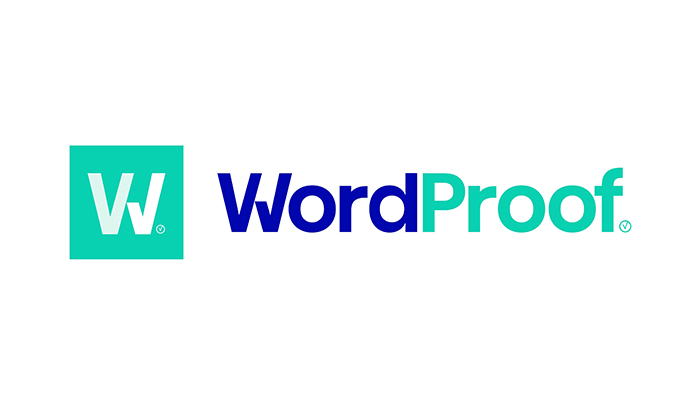 One of our student graduates, Sebastian, came to Ivan on Tech Academy to learn how to build a prototype of an idea for a project. Following successful construction and deployment of the prototype, Sebastian received €1 million from the EU as funding toward the full development of WordProof.io. In an interview with the Academy, when we asked Sebastian about the course value he responded; "it was a no brainer – for that price I could have hired a developer for two hours". Alternatively, this would have meant Sebastian selling his stakes for low, or hiring a developer himself which would have cost €10,000s.
Cryptocurrency Education Guide Summary
Everything you could possibly need to know about crypto and blockchain can be found on Ivan on Tech Academy. The cryptocurrency education on offer is second-to-none. Unsurprisingly, the knowledge learned through the blockchain education platform puts you in the top 1% in terms of blockchain and crypto knowledge.
Undoubtedly, there are alternative ways such as scrolling through YouTube or learning bits through Google searches. However, in doing so, you would miss out on the community, and the opportunity to communicate with a guidance counselor. Furthermore, by doing this you waste so much time trying to find the necessary information from various sources.
In short, Ivan on Tech Academy is a world-class blockchain academy and is the perfect way to kickstart your career in crypto today! Regardless of your current level of experience, we've got you covered.