You've seen it in the headlines, you've heard your friends talking about it. The cryptocurrency market is arguably hotter than ever, with the price of Bitcoin pumping to highs not seen since the late 2017 Bitcoin bull run. As such, it can be more enticing to get into crypto than it has been for a long time. Nevertheless, it can be hard to know whether to get into crypto or not – should you trust the crypto skeptics or the blockchain believers? That's why this article presents an unbiased list of 7 reasons to get into crypto, so you can see some of the fascinating opportunities in crypto for yourself!
In this article, we're going to explore some of the most compelling reasons that are making so many people get into crypto right now. What's more, we look at some of the innovative ways that blockchain technology is shaping the future, and how you can position yourself to take advantage of getting into crypto right now. If you're wondering how to get into crypto, or asking yourself whether it's too late to get into crypto, then read on!
Have you already set your mind on getting into crypto before reading this article? If so, you should check out Ivan on Tech Academy for a world-class blockchain education. Learning about crypto and blockchain technology is essential to being able to do your own research (DYOR). Enroll in Ivan on Tech Academy today and kickstart your crypto career!
Reasons To Get Into Crypto
What Do You Know About Money?
You might think this is obvious, but many people still don't understand what money really is. What is money? Where does it come from and what is the difference between money and currency? During times of economic uncertainty, it is important to understand how to position yourself financially. Having a basic understanding of how the global economic machine works puts you at an advantage when it comes to protecting your wealth, and understanding the difference between 'good' money and 'bad' money will put you in good stead when it comes to preserving your purchasing power.
If you want to learn about the history of money, where it's heading, and the new economic standard that is about to turn the traditional financial system on its head, learning about blockchain and cryptocurrency puts you ahead of the majority, as this is still a relatively young industry.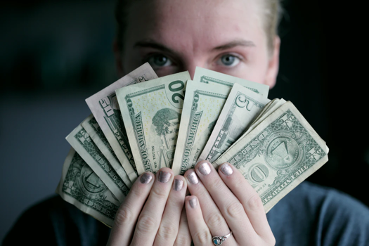 If you already have specialized knowledge in a particular sector or industry, particularly in business, finance, law, and economics, there are a million reasons to get into crypto. These skills are transferable and could position you well for a new economic paradigm that is bringing blockchain and cryptocurrency into everyday life. If you're asking yourself 'is it too late to get into crypto', the answer for sure is no. We are still at the beginning of the adoption curve and it is never too late to educate yourself around the ever-evolving world of finance.
Education
If you're wondering how to get into crypto, then education is your first step. Blockchain is still a relatively niche sector and is very much in its infancy. Many people still haven't a clue what blockchain or cryptocurrency is, but this is about to change very soon. Blockchain is currently the most in-demand hard skill according to LinkedIn, and as the adoption of blockchain continues to expand, the demand for blockchain developers is outstripping the supply.
An education in yourself is the best investment you can make. An education in blockchain gives you a marked advantage in the rapidly-changing labor market. By investing in yourself and your future by learning about blockchain, you put yourself at the forefront of an ever-expanding industry. Education is the easiest way to learn how to get into crypto.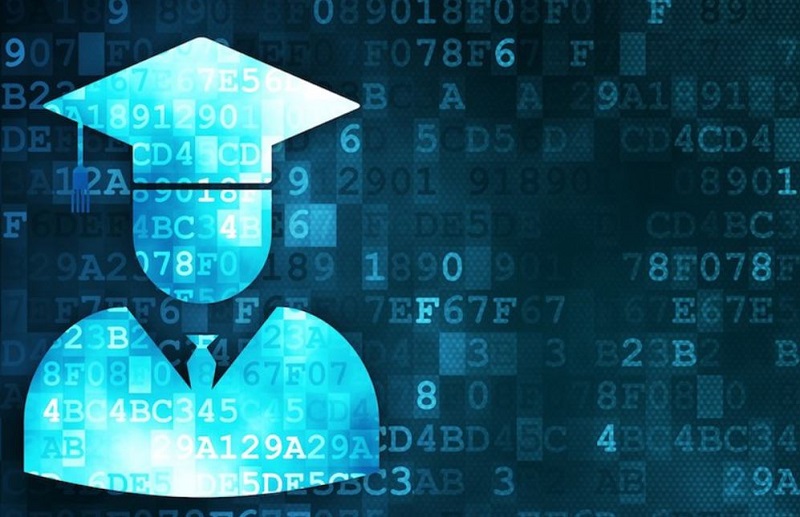 The specialized knowledge you will learn is in high demand, not only within the cryptocurrency industry but by the various other industries implementing blockchain technology, from fashion, supply chain management, and the energy industry, seemingly every sector is finding innovative ways to use blockchain-based services and applications.
The recent economic turbulence coinciding with mass unemployment and the hospitality and office industries on their knees, has caused great concern for the labor market, however, there are also opportunities out there. Blockchain is one of them – an opportunity to learn a new skill from home, leading to potential remote employment working from home, or the opportunity to travel and meet like-minded people. Blockchain education can let you land a job in an exciting and dynamic industry.
Retirement Funds
Cryptocurrency retirement funds are becoming an increasingly popular way of putting money aside to have peace of mind about the future. For decades, stock indices, hedge funds, and wealth managers have been the most popular tools to save for retirement, but Bitcoin retirement funds are a simple way to use tax-advantaged fiat to save for your retirement outside of traditional 401k investments.
In the US, at the time of writing, the unfunded national securities debt stands at $154 trillion, a number growing by around $1 million every 5 seconds. Sadly, it's the people who have been investing in pension funds who stand to suffer the most because of this unfunded debt. Retiring with Bitcoin is an effective way to preserve your wealth over time, as there are no banks or Wall Street tycoons that pull the rug on you every time they want to crash the economy.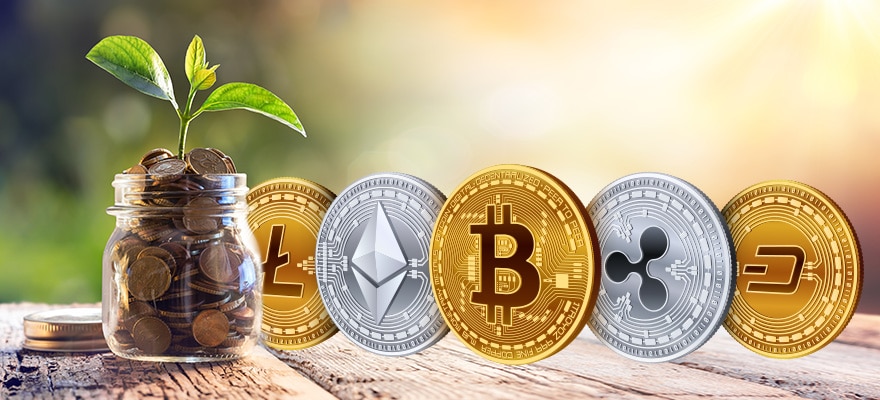 One of the main reasons to get into crypto is the financial education that comes with it and an eye-opening insight into what the government and central banks are actually doing with your money. When you understand this, you are equipped with the knowledge to become financially independent without the need to rely on the government's pension support later in life.
As Bitcoin is growing increasingly recognized as a legitimate financial asset, new Bitcoin retirement funds are being created. Bitwage is a prime example of how to get into crypto to invest in your future, through a custodial service with Gemini for employees to make Bitcoin contributions to a 401k account.
Career Opportunities
The job market is changing rapidly, with many industries facing unprecedented circumstances that have forced us to change how we work, probably forever. Thankfully though, almost all blockchain jobs can operate remotely.
The demand for blockchain expertise has never been higher. There is currently a deficit of experienced blockchain professionals available to fill the rapidly-increasing number of roles becoming available in the industry, so there has never been a better opportunity to begin your crypto career.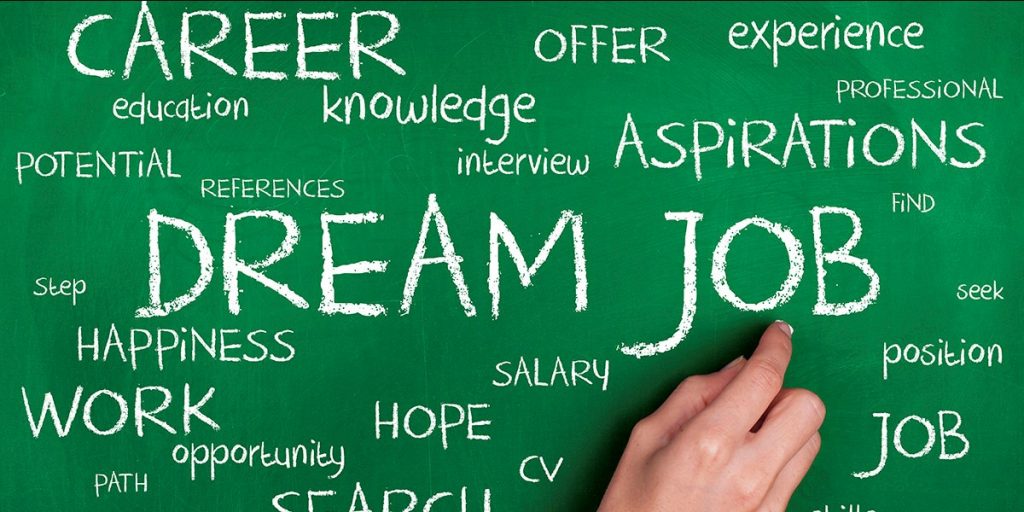 Regardless of your current level of knowledge, there are jobs within the blockchain industry for many different positions that don't involve programming, for example, Accounting, HR, Marketing, or Translation.
Working in the blockchain industry boasts many advantages such as high salary positions, remote work, a chance to create a better work/life balance for yourself, and the opportunity to make a positive impact in the world. Crypto is potentially the only industry where someone with no experience can work toward a full-time, well-paid crypto-related position within months. All it takes is a little dedication and education.
If you already have some programming experience and want to learn how to apply it to the most cutting-edge blockchain projects, the Ivan on Tech Academy has all the resources in one place for you to get up to speed in no time. If not, there are beginner courses to teach you from scratch!
Investment Opportunities
To most people, the main use case for cryptocurrency is as an investment vehicle or tradeable asset. Cryptocurrency exchanges have made it easy for anyone to execute trades and invest in cryptocurrency. Whether you plan to hodl for the long-term or make high volume trades, a good understanding of fundamental analysis and technical analysis make crypto an appealing investment opportunity.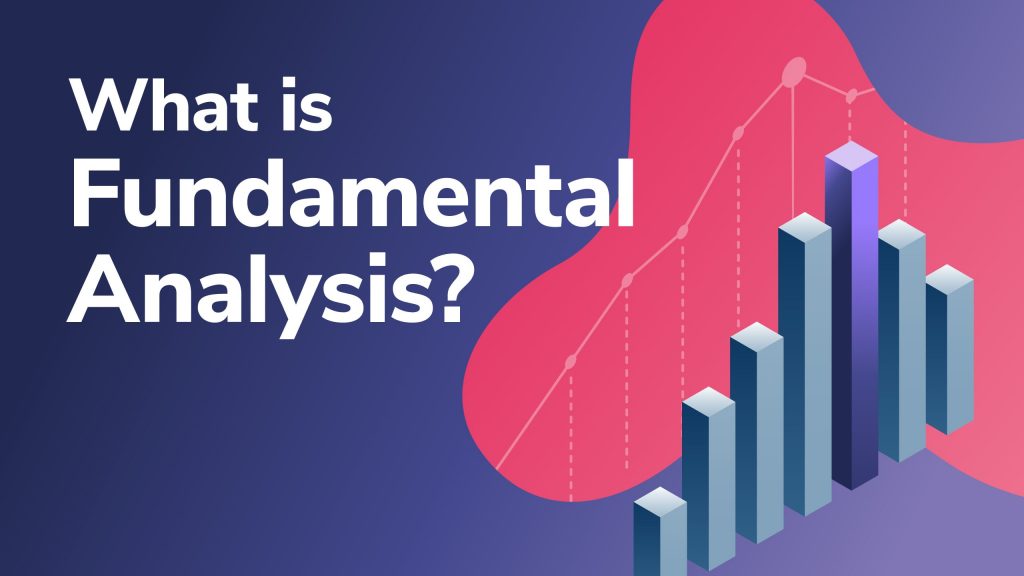 Before Bitcoin, tradable assets such as stocks, precious metals, and commodities, were generally exclusive to wealthy individuals, or only available through a bank. Smart contracts have removed the need for middlemen and third parties in large or complex transactions. In addition, cryptocurrency exchanges both centralized and decentralized, offer users the opportunity to invest and trade with much smaller transactions, with Coinbase offering their users the chance to buy Bitcoin investing as little as $2.
Lowering the entry barrier for investment and trading opens up a much broader market, allowing for millions, if not billions, more people to get involved. For those thinking "is it too late to get into crypto?" – the floodgates are only just opening. Retail investment appears to be just around the corner and we are about to see a wall of money coming in from institutional investors, meaning there has never been a better time to get involved.
This is certainly not financial advice, and asking this question at the beginning of a bull run is difficult to answer precisely, but the cryptocurrency market cap is so small and it has such room to grow that a decade from now, the market cap could be in the trillions.
Financial Inclusion
If you live in a region without access to traditional banking services, cryptocurrency is a great opportunity for individuals and businesses to transact instantly, anywhere in the world without the huge fees that are incurred through current cross-border payments systems. What's more, decentralized finance promises to bank the unbanked. By leveling the playing field, the crypto industry gives a farmer in a rural sub-Saharan village access to the same financial instruments and investment vehicles as a Wall Street banker.

As outlined in the Bitcoin Whitepaper, for Bitcoin to become a global peer-to-peer electronic payment network, it first needs to be used and adopted. As more and more people get into crypto, the bigger and more secure the Bitcoin network becomes. In turn, this also creates more demand for Bitcoin and crypto merchants and services by retailers and financial operators.
Interest/Passion
If you've found yourself becoming obsessed with crypto (in a good way, of course) and you're passionate about the technology and the future of the industry, why not do what you love?
There are so many positive reasons to get into crypto, the benefits often far outweigh any drawbacks. There has been success story after success story from people who took the plunge, and decided to invest in crypto (only what they could afford!), or invest in educating themselves around crypto and the technology behind it. When you work doing something you love, work doesn't feel like work. As mentioned previously, careers in the blockchain industry have a lot of advantages compared to other industries. You won't know unless you try!
Is It Too Late To Get Into Crypto?
As Bitcoin nears its all-time high, you might be wondering, is it too late to get into crypto? The market is extremely volatile right now, but if you want to make a long term investment into verifiably scarce, sound money, Bitcoin has become a legitimate investment vehicle recognized by some of the world's top investors.
Even if it takes another halving event and Bitcoin drops by 50%, the long-term upside potential is huge, and with each halving, the probability of a higher-priced Bitcoin becomes ever-more likely.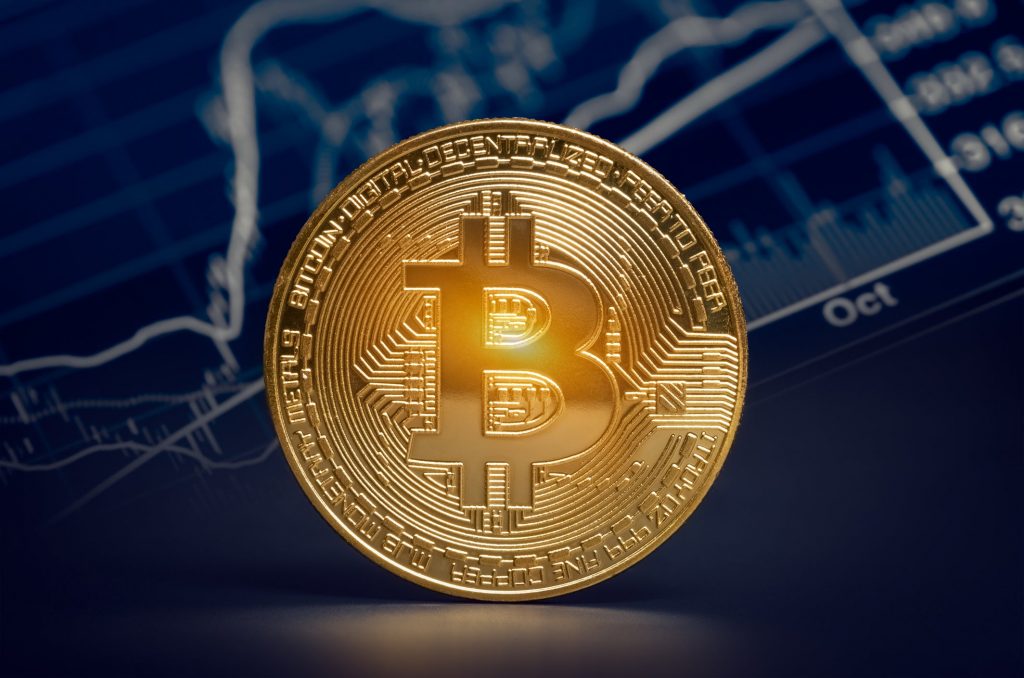 Much of the spotlight is on Bitcoin right now, but many savvy traders are gearing up for the coming altcoin cycles, which generally offer higher-risk, higher return trades on a lower timeframe. These cycles occur frequently during times when Bitcoin is moving sideways, as many traders get bored and turn to alts for faster gains.
How To Get Into Crypto
If you want to know how to get into crypto or where to start, the best place is in education. There is plenty of valuable content out there such as Good Morning Crypto, which streams live every morning at 8 am CET and is also uploaded to YouTube.
The only real way to experience the thrill of cryptocurrency investing is to have some skin in the game. Do your own research and perhaps consider investing a small amount, only what you can afford to lose, into a project that you believe has strong fundamentals.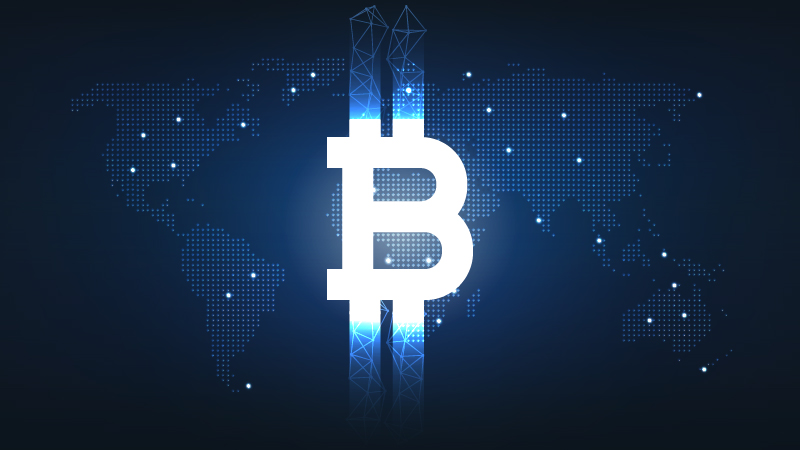 Learning how to get into crypto is the easy part, understanding how the crypto markets work and how the blockchain ecosystem is developing is crucial to making the most of this opportunity. The Ivan on Tech Academy has all the information you need in one place, put together by industry-leading professionals, and updated regularly to help you on your journey.
Conclusion
There have been so many misconceptions about cryptocurrency in the past that for most people, the fear and uncertainty about this new technology has negated the wealth of reasons to get into crypto, overshadowing what has turned out to be a valuable and legitimate asset class and burgeoning industry.
People are beginning to realize the future and potential for Bitcoin and the crypto industry as a whole, which can only prove positive for the strength of the Bitcoin network and financial education and inclusion around the globe. In the mid-nineties, many had the chance to invest in internet-based companies, but were skeptical and too fearful to invest in the new technology. That chance is being given to us again, with the next stage of web 3.0 set to revolutionize the financial sector, alongside other global industries.
Is it too late to get into crypto? No, there have never been so many reasons to get into crypto that now is the perfect opportunity to join this amazing community! Check out Ivan on Tech Academy to see a wealth of blockchain courses that can help you get into crypto!